Pork loin is a popular choice for smoking and with good reason. It is moist and tender when it's smoked the right way.
You must use a reliable recipe to smoke pork loin the right way. For this reason, we've searched far and wide to gather 12 of the best smoked pork recipes.
The 12 Best Smoked Pork Loin Recipes
1. 3-Step Traeger Pork Loin Roast
Moist, delicious pork loin in just 3 steps? Yes, please! Not only does this recipe have 3 steps, it only has three ingredients.
Pork rub, olive oil, and a pork loin roast are the ingredients needed to make this recipe.
So you will have a stress-free dinner on the table in a few short hours.
2. Pellet Grill Smoked Bacon Wrapped Pork Tenderloin
Bacon makes everything better, including pork loin. Salty bacon is wrapped around pork loin lightly dusted with BBQ seasoning.
The pork loin is slathered with sweet and sticky BBQ sauce, which accentuates the salty bacon flavor.
3. Smoked Pork Loin With Apples
Apples and pork are the perfect combination. A center-cut pork roast is rubbed with garlic, herbs, and a touch of brown sugar to add a subtle sweetness.
Slits are cut into the pork loin so the seasoning can penetrate deep within the meat.
Apples are stuffed into the slits to infuse the pork loin with a sweet fruity flavor.
4. Smoked Pork Loin With A Cherry Bourbon Molasses Sauce
Sometimes, pork loin can overcook, but a delicious sauce can help save the meal.
The cherry bourbon molasses sauce takes the smoked pork loin to the next level.
It adds a sweet flavor, and you don't need fresh cherries. The sauce is from cherry preserves, bourbon, molasses, ginger, and thyme.
5. Apple Wood Smoked Pork Loin
Applewood chips are perfect for smoking pork loin. They add a subtle sweetness to the pork loin.
Furthermore, this pork loin is cooked on a big green egg. So it's perfect if you don't have a traditional smoker.
6. Bourbon Brown Sugar Smoked Pork Loin
This pork loin will cause your taste buds to do a happy dance as soon as you taste it.
Sweet brown sugar, smokey bacon, tangy mustard, and Tennessee whiskey bring this pork's flavor to life.
The pork loin is partially split down the middle and doused with a little whiskey before being covered with mustard and brown sugar.
The pork is closed up, then tied with butcher string and wrapped in bacon to create a sweet yet tangy smoked pork tenderloin.
7. Marinated Pork Loin
A delicious marinade will make pork tenderloin taste better than steak. The marinade infuses the pork loin with moisture.
This marinade uses coffee, sweet brown sugar, spices, Worcestershire sauce, and diced herbs to infuse the pork loin with flavor.
You can marinate the pork loin for up to 2 days, so there's no rush to cook the meat if you feel a little lazy.
8. Smoked Pork Loin Roast With A Savory Rub
https://www.pinterest.com/pin/429530883223280860/
While BBQ-rubbed pork loin is delicious, there's something about a savory rub that is so addicting.
The savory dry rub is made with extra virgin olive oil, Himalayan pink salt, black pepper, garlic powder, thyme, smoked paprika, umami seasoning, and a bit of coconut sugar for sweetness.
Umami seasoning is a combination of minced vegetables like mushrooms and herbs such as garlic and tomato used to enhance the flavor of savory foods.
9. Traeger Smoked BBQ Pulled Pork Loin
Pork shoulder or pork butt is used to make pulled pork. However, if you're in a pinch, you can smoke pork loin and use it to make pulled pork.
The pork loin is then partially smoked, then cooked in a mixture of apple juice and BBQ sauce until it reaches the correct temperature.
Once the pork loin is cooked, pull it with a few forks. Pile it high on buns with fresh slaw, and you've got the best pulled pork loin you will ever taste.
10. Easy Smoked Pork Loin
Easy recipes are the best recipes. They are straightforward and easy to read and follow. This pork loin recipe is simple and easy to follow.
The pork loin is rubbed with a sweet spice rub and then allowed to sit at room temperature for 30 minutes. This is the easiest recipe for moist and juicy smoked pork tenderloin.
11. Apple Smoked Pork Loin Recipe With Apple Cinnamon Sauce
Applewood plus apple cinnamon sauce equals double the apple flavor. First, pork loin is sprinkled with a mild spice rub.
Second, it's smoked with applewood. Third, the pork tenderloin is topped with a homemade warm apple cinnamon sauce. Fourth, it's time to chow down on delicious smoked pork loin.
12. Double Brine Smoked Pork Loin
Double-brining pork loin ensures it is moist and juicy. First, the pork loin is brined in water, sugar, and salt for 12-24 hours.
The pork loin is drained and brined in a mixture of water, citrus juice, citrus rinds, sugar, salt, and onions for 4-6 hours.
While double-brining pork loin takes some time, the moist and juicy results are worth it.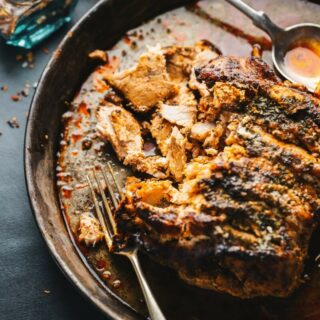 The Best Smoked Pork Loin Recipes
Pork loin is a popular choice for smoking and with good reason. It is moist and tender when it's smoked the right way.
Instructions
Choose a smoked pork loin recipe.

Get your ingredients together.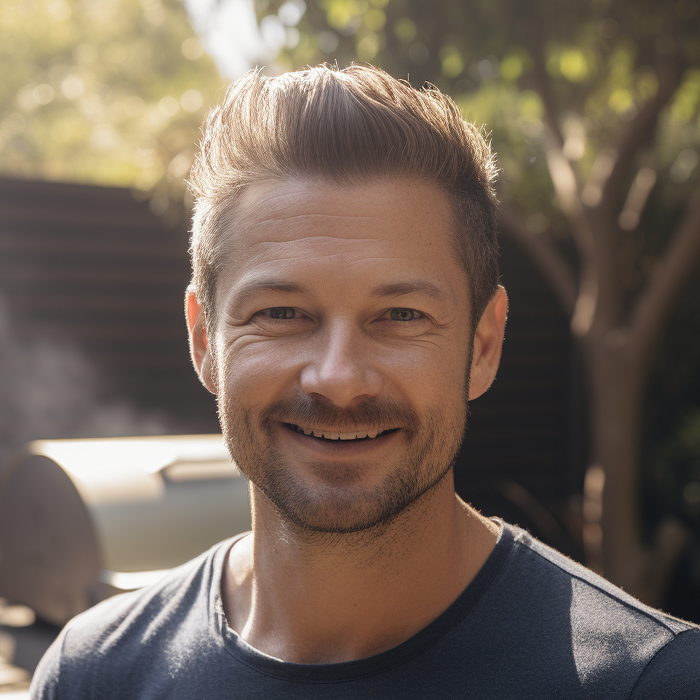 I have been smoking and grilling meat from an early age and enjoy sharing my knowledge and expertise through the hundreds of articles I have written about BBQ. I hope to make everyone's BBQ journey that little bit easier.