Lobster is a delicate, succulent food perfect for birthdays, holidays, or any special occasion.
However, sometimes we can forget to cook the lobster when trying to prepare such a large meal.
You could try to get ahead of the party planning by preparing the lobster a day or two in advance and reheating iton the day of the event.
However, there's still a chance that you could forget about the lobster, especially if it is hidden behind other foods.
Furthermore, how do you know if the lobster is good or bad when you finally get around to cooking or reheating it?
How Long Does Lobster Last in the Fridge
The occasion where you have leftover lobster is rare. Nevertheless, if you have raw or cooked lobster, you need to know how long it lasts in the fridge.
Yes, you can keep your lobster tails in their packaging until the use-by or best-by date in the coldest part of the fridge.
Alternatively, you can also vacuum-seal the lobster tails and store them at the back of the fridge.
However, raw lobster will only last in the fridge for 1-2 days.
Remember, lobster is sensitive to temperature changes and can spoil in no time.
Furthermore, bacteria love to grow in high-protein environments.
Lobster is a high-protein environment.
If the lobster is kept in the refrigerator for more than 2 days, there will be more bacteria on your lobster than needles on a pine tree.
How Long Does Lobster Last in the Freezer
If you do not plan to use your lobster within 2 days of purchase, the freezer is the best storage option.
It is best to purchase frozen lobster tails or a whole frozen lobster if you are purchasing it for an event next month.
You will only have to transport the lobster home in a cooler and place the lobster in the freezer.
In contrast, you have to humanely dispatch the lobster before freezing it if you are freezing live lobster.
In addition to this, you need to make sure your lobster is sealed tightly.
Failing to seal the lobster tightly is a recipe for freezer burn.
While frozen lobsters will last indefinitely, it is best to defrost them (highlight) and eat them within 6 months.
Since most lobster tails are sold in their frozen state, you cannot refreeze them.
Refreezing frozen lobster tails can lead to bacteria developing, which will spoil the meat.
How To Tell if Lobster Is Bad
As previously mentioned, it is crucial to know if lobster is spoiled as it can protect you from food poisoning.
Luckily, your senses can allow us to determine whether or not lobster is spoiled.
Since most lobster is sold frozen, you may have to thaw them first to tell if they are spoiled.
Appearance
Fresh lobster meat has a translucent color. The shell should have a mottled blue-green color.
If the lobster meat is discolored or has patches of green or white color, it is spoiled.
Smell
Whether it is whole or lobster tails, it should have a clean smell that is vaguely reminiscent of the sea.
However, lobster should never have a fishy smell.
In short, if you are hit with a rancid, sickening odor when smelling the lobster, throw it away.
However, if you get a whiff of seawater, the lobster is safe to eat.
Texture
Raw lobster has a firm texture. The meat may feel a little dry since it has been out of the water for some time.
Lobster shells also have a coarse, rough texture. However, the shells can also have smooth patches.
Discard it immediately if the lobster meat is as soft and mushy as cottage cheese.
In addition to this, if the shell feels slimy, this is an indication that the lobster has spoiled.
Mold
Mold on raw or live lobster is as rare as witnessing an eclipse.
However, if you notice mold, this means the lobster has deteriorated and should not be consumed.
How To Tell if Cooked Lobster Is Bad
Once you manage to bring your lobster tails home and cook them, it is easy to think you are out of danger.
However, there is still a chance your lobster could spoil.
Appearance
Whether you bought cooked lobster meat or cooked a whole or lobster tails at home, the shell should be a vivid orange-red color.
The lobster meat should have a pale white color with a blanket of scarlet red splattered across the outside of the meat.
It is spoiled if the lobster meat has pale green or lime-white spots.
If your frozen lobster tails have fry spots on discoloration on both the meat and shell, discard them.
Smell
Fresh lobster should never have a fishy odor. Cooked lobster, on the other hand, should like smell like saltwater.
Cooked lobster can also smell like the flavored broth it was steamed or cooked in.
If your face you are repelled by the smell of cooked lobster, it's best to discard it as it is spoiled.
Texture
If your cooked lobsters are in the shell, the shell should feel rough to the touch.
Even though the lobsters are kept on ice, they are still dry as they have been out of the ocean for a while. However, the shell should not feel wet or slimy.
Lobster meat should be firm, dry, and hold its form.
If the lobster meat is mushy or soft, it is spoiled.
Taste
Although you should never eat spoiled lobster because it can make you sick, you will know it is spoiled instantly if you eat bad lobster.
Although I have never eaten bad lobster, I can't imagine it being a good experience.
The flavor of bad lobster will most likely be unbearable.
For this reason, if you have the slightest doubt about the freshness of your lobster, throw it out.
Final Thoughts
No one likes eating rotten lobster.
So why would you take the risk by consuming lobster that could potentially be rotten and make you sick?
Clearly, it's not worth the risk, so you must know how to tell if lobster is bad.
You might also be interested in: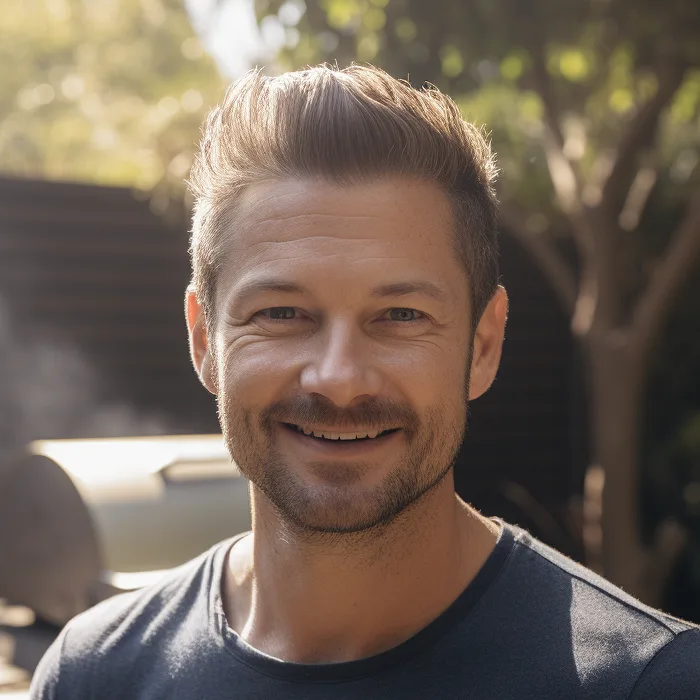 I have been smoking and grilling meat from an early age and enjoy sharing my knowledge and expertise through the hundreds of articles I have written about BBQ. I hope to make everyone's BBQ journey that little bit easier.