Summer is meant for barbecues. There's nothing better than eating barbecue foods under the warm summer sun with family and friends.
Usually, the hosts provide the main dishes like smoked pork butt or brisket.
However, it's expected that you show up with at least 1 item to share.
If you are struggling to find the right food to bring to a last-minute barbecue, there is no need to panic anymore.
Simply pull out this list of delicious goodies and make or buy one of them to take to the next BBQ party you go to.
What To Bring to BBQ Last Minute
The truth is knowing what to bring to a BBQ is not easy. Everybody has a different palette.
For example, some people may like chips and salsa while others despise them.
That's why I'd recommend bringing at least 2 of the foods listed down below.
Store-bought Dips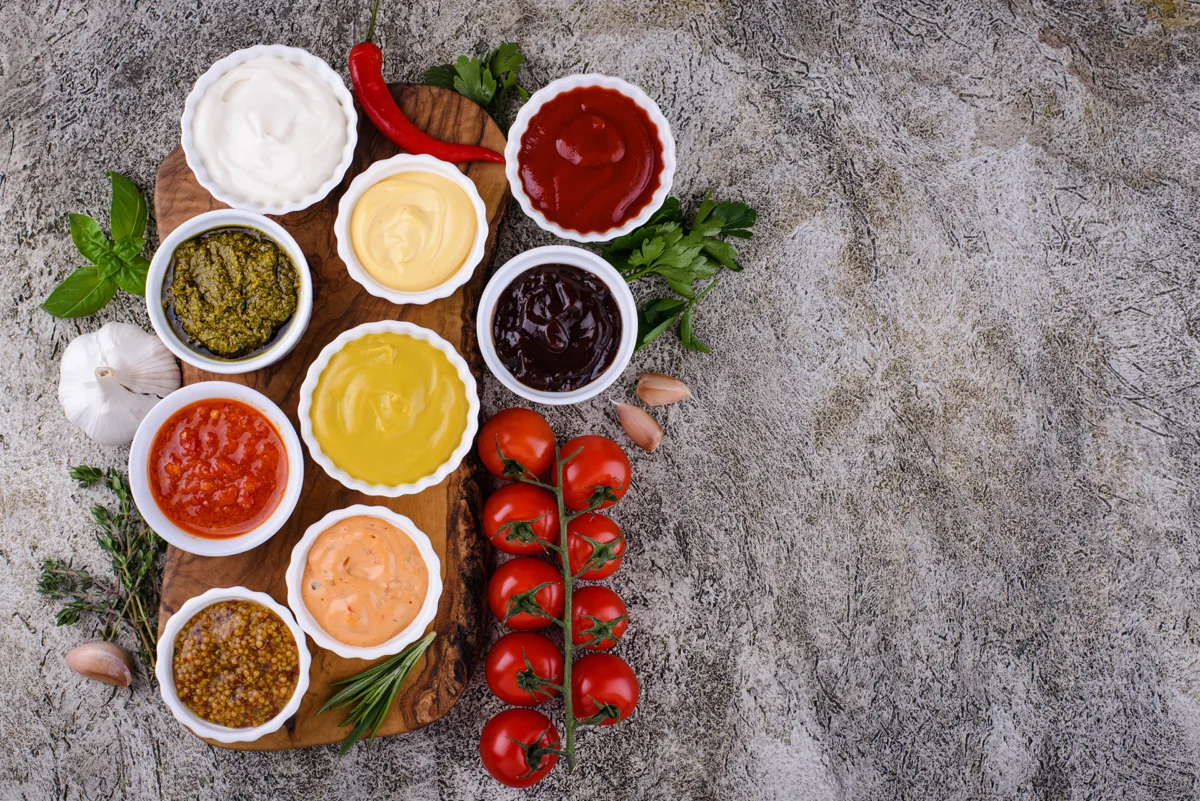 If you do not have time to prepare any food, your best option is to pick up store-bought dips while you are on your way to the barbecue.
Most grocery stores always have a variety of dips, such as buffalo chicken dip.
In addition to this, you could also pick up chips and salsa. You can't go wrong with chips and salsa.
Plus, it will give the host a break if all of the food isn't ready yet.
You can distract the party guest with appetizers.
It's best to pick up 2-3 containers of dip.
Even if you are going to a small backyard BBQ, the dip will still disappear quickly.
Iced Tea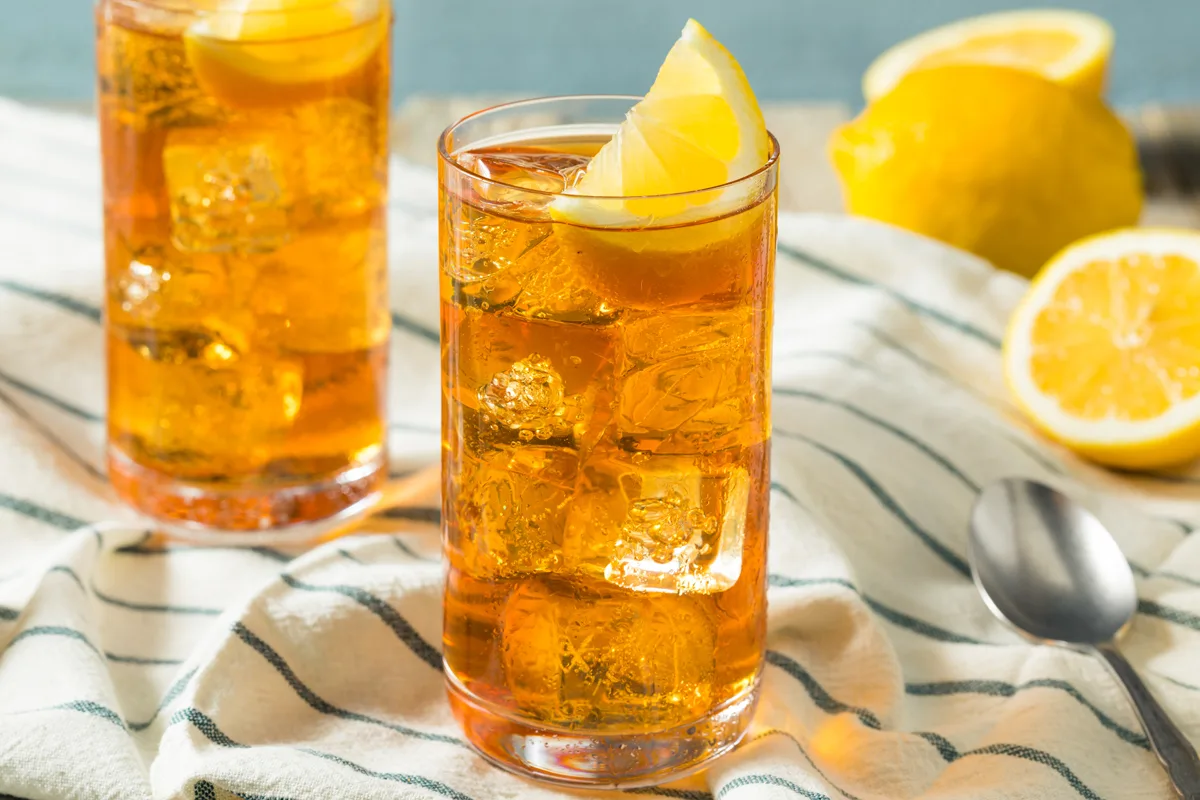 Who said you could only bring food to a BBQ? You can bring drinks too.
Iced tea is the perfect drink to take to a BBQ. It's non-alcoholic, so everyone, including the kiddos, can enjoy it!
Simply purchase a few bottles of iced tea and take them to the barbecue.
You can even jazz up the iced tea by adding fresh fruit and mint to the iced tea.
Pasta Salad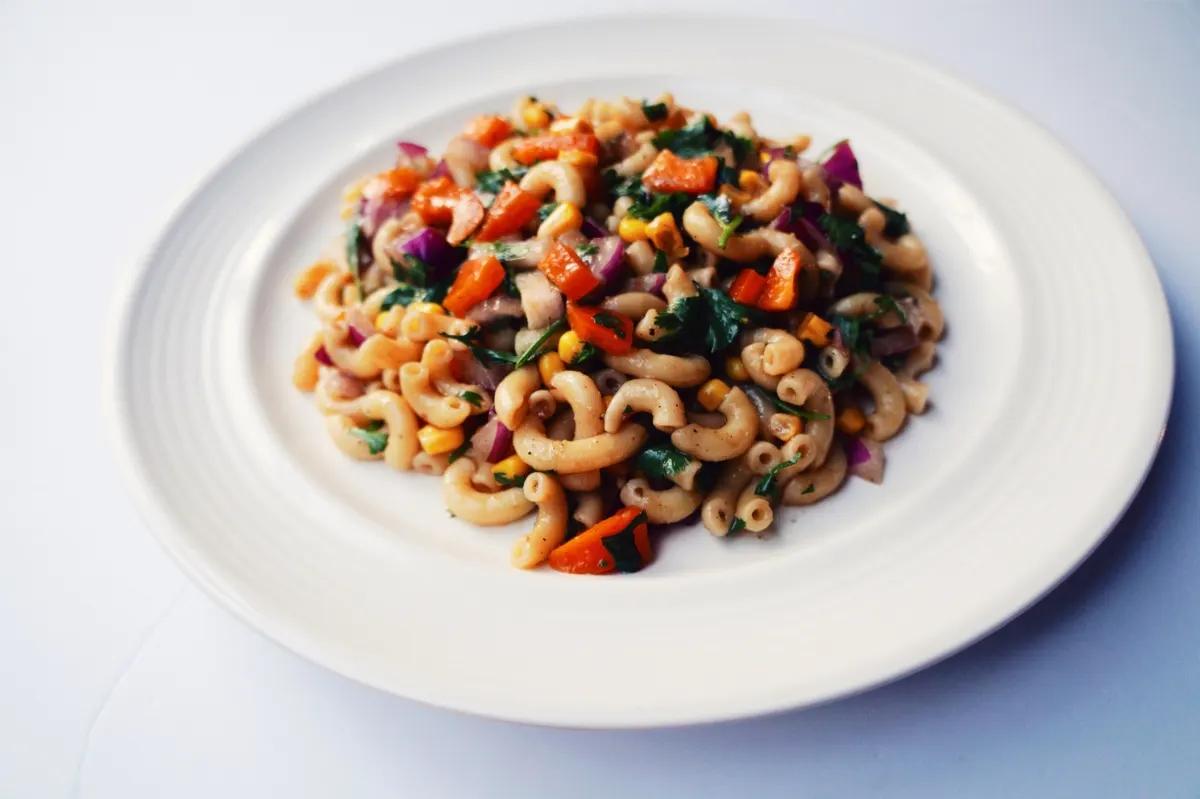 Pasta is always a great side dish to take to a BBQ. The rich, creamy, yet tangy dressing is the perfect way to cut through the richness of the BBQ sauce.
You can even use gluten-free pasta to make the salad. It tastes just like regular pasta, and no one will ever know that you used gluten-free pasta.
You can even try a different dressing like a lemon herb dressing or a mustard-based dressing.
Premade Cornbread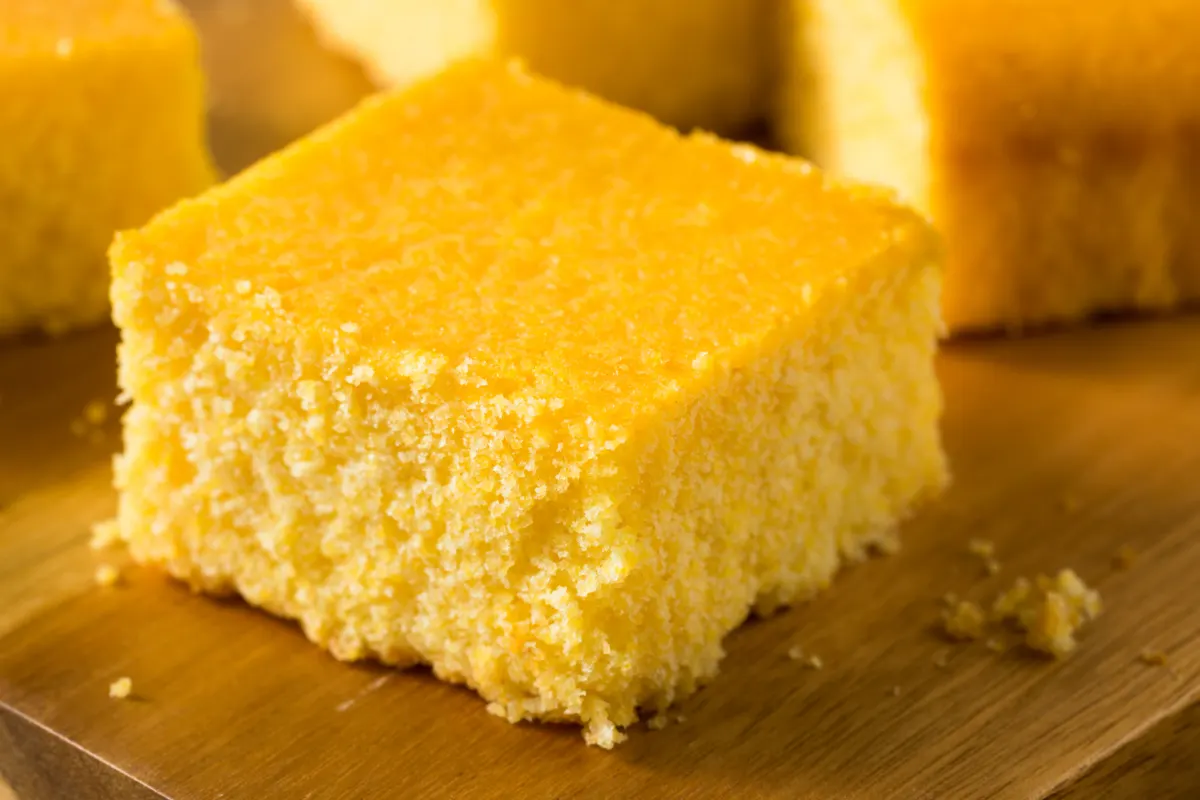 Whether you purchase it from your local bakery or grocery store, cornbread is a great option to take to a BBQ.
You could even combine butter with maple syrup and honey and serve it with the pre-made cornbread.
You can put a savory spin on the cornbread by serving it with a combination of garlic, parsley, and butter.
Appetizer Platter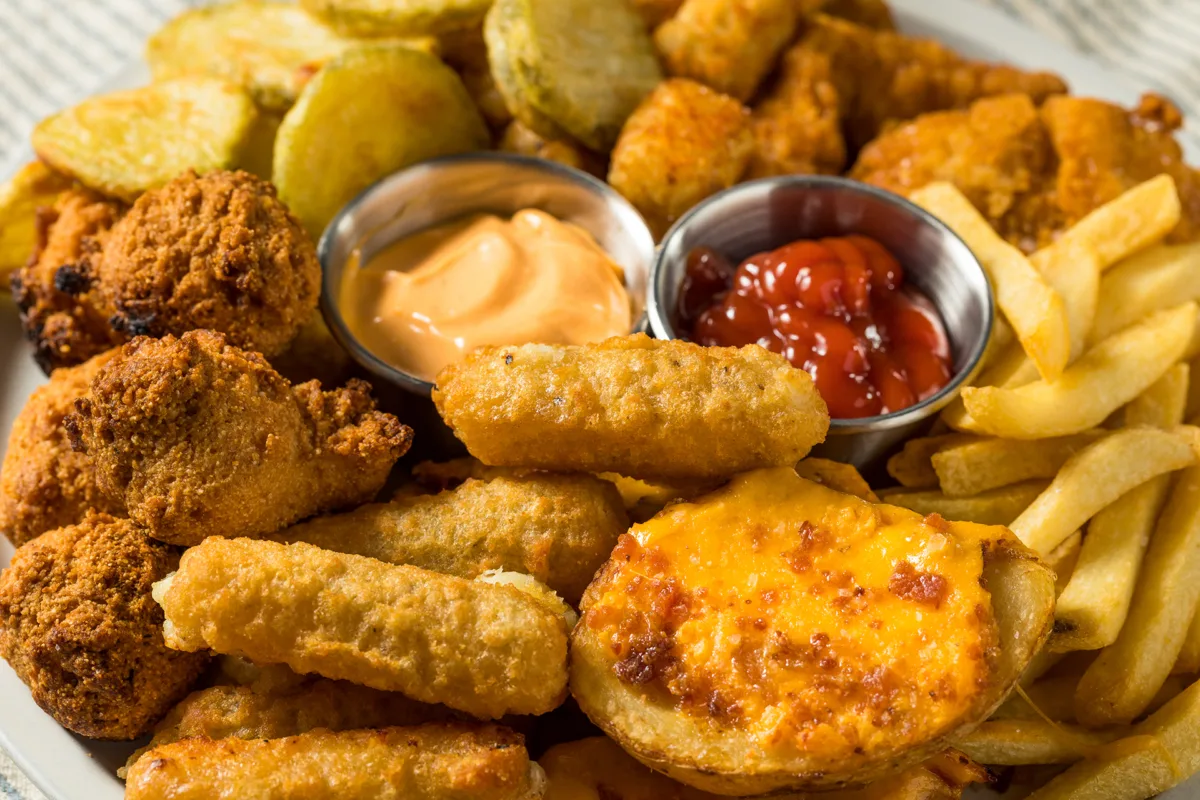 If you find out about the family BBQ 24 hours in advance, you can call up your local deli or restaurant and order an appetizer platter.
Mozzarella sticks, jalapeno poppers, vegetables, or chicken are usually found on appetizer platters.
However, you can also customize the appetizer platter to your liking.
Either way, this will eliminate the need to cook, and you can pick up your appetizer platter just before you head to the BBQ.
Baked Beans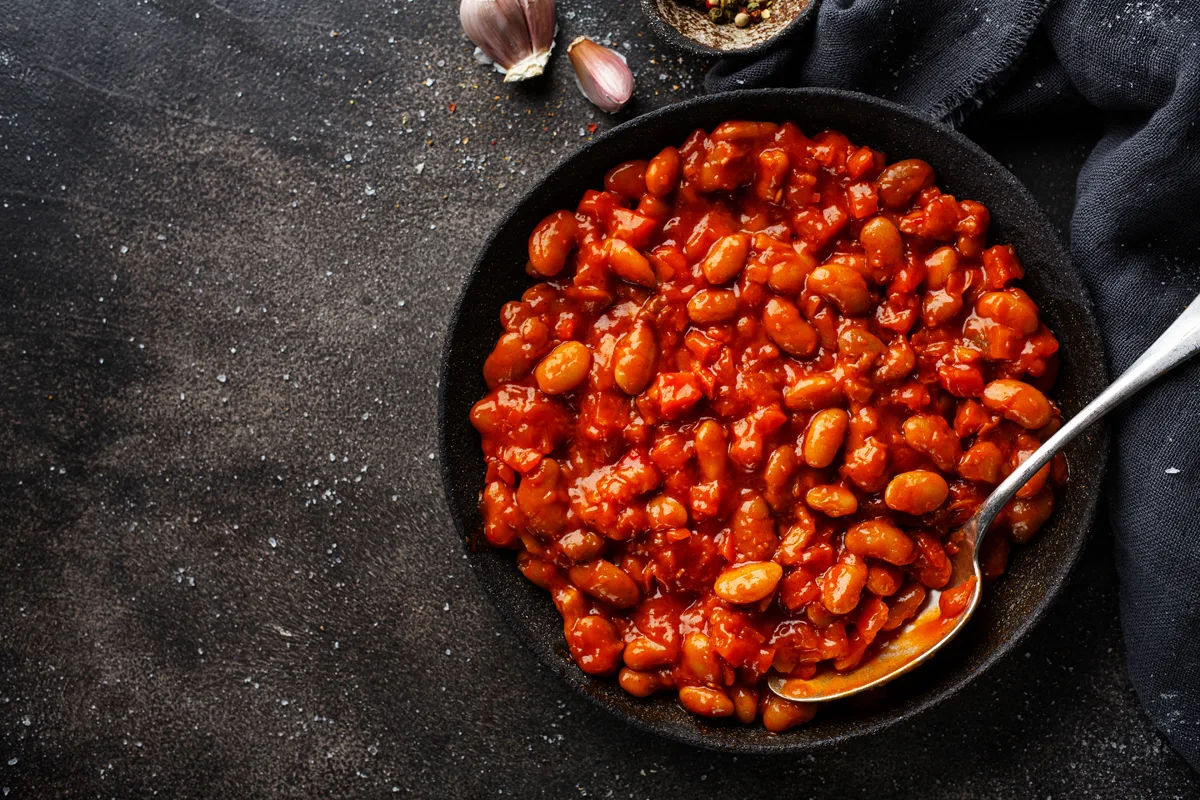 You can purchase store-bought baked beans and jazz them up by adding bacon, onions, mustard, brown sugar, or molasses to them.
The canned beans will take about 20 minutes. You will have the perfect baked beans, and no one will ever know you used canned baked beans.
Dessert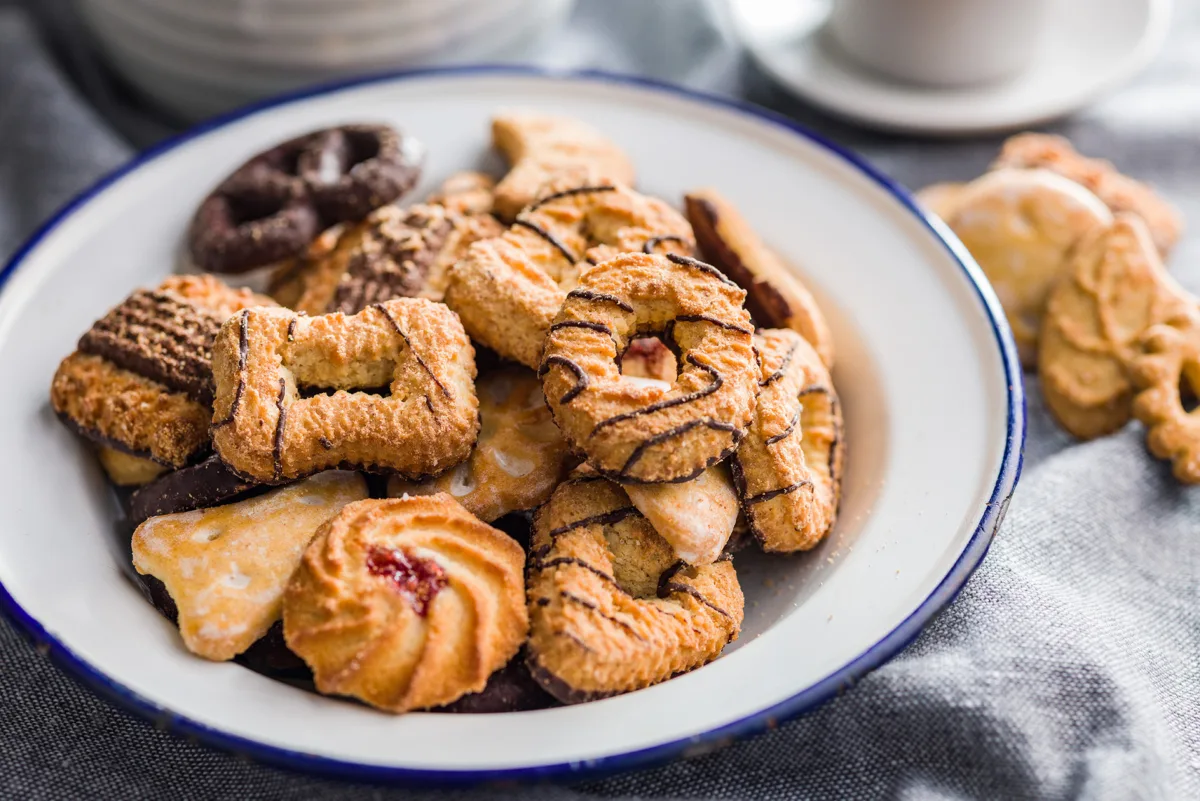 Even BBQ parties need dessert. Most people think that desserts are too high maintenance for outdoor parties.
However, you can easily pick up a cookie platter from the grocery store.
You can also purchase apple or strawberry rhubarb pie and keep them in the house until your guests are ready for dessert.
Deli Foods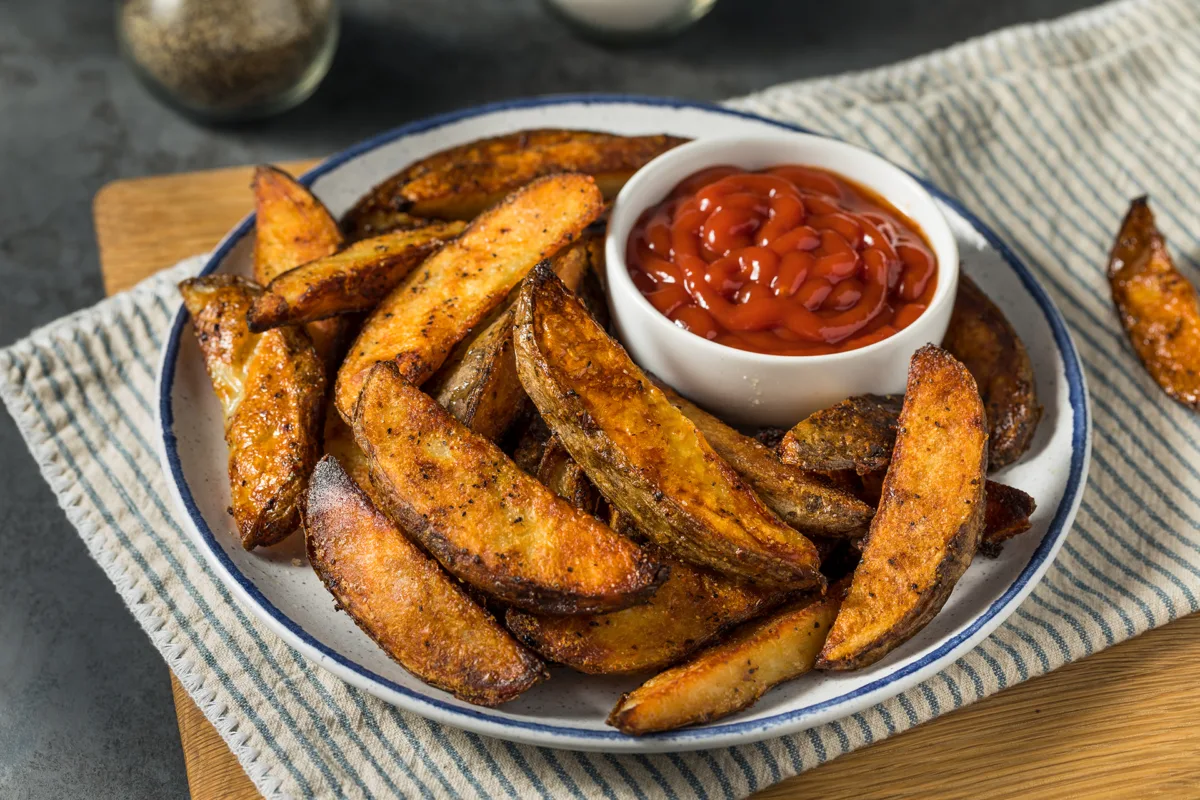 The wonderful; thing about the deli is there are so many unique foods you can take to a BBQ.
You can even purchase pre-made skewers and ask to burrow the grill for a few minutes to cook them at the BBQ.
The host surely won't complain if you ask to borrow the grill as you'll probably be alleviating their stress even if it is only 10-20 minutes.
You can also purchase potato wedges, chicken strips, or bread. Everyone loves potato wedges and chicken strips.
Even though it's not technically BBQ food, I guarantee they will be the first foods to disappear from the food table.
Homemade Antipasto Platter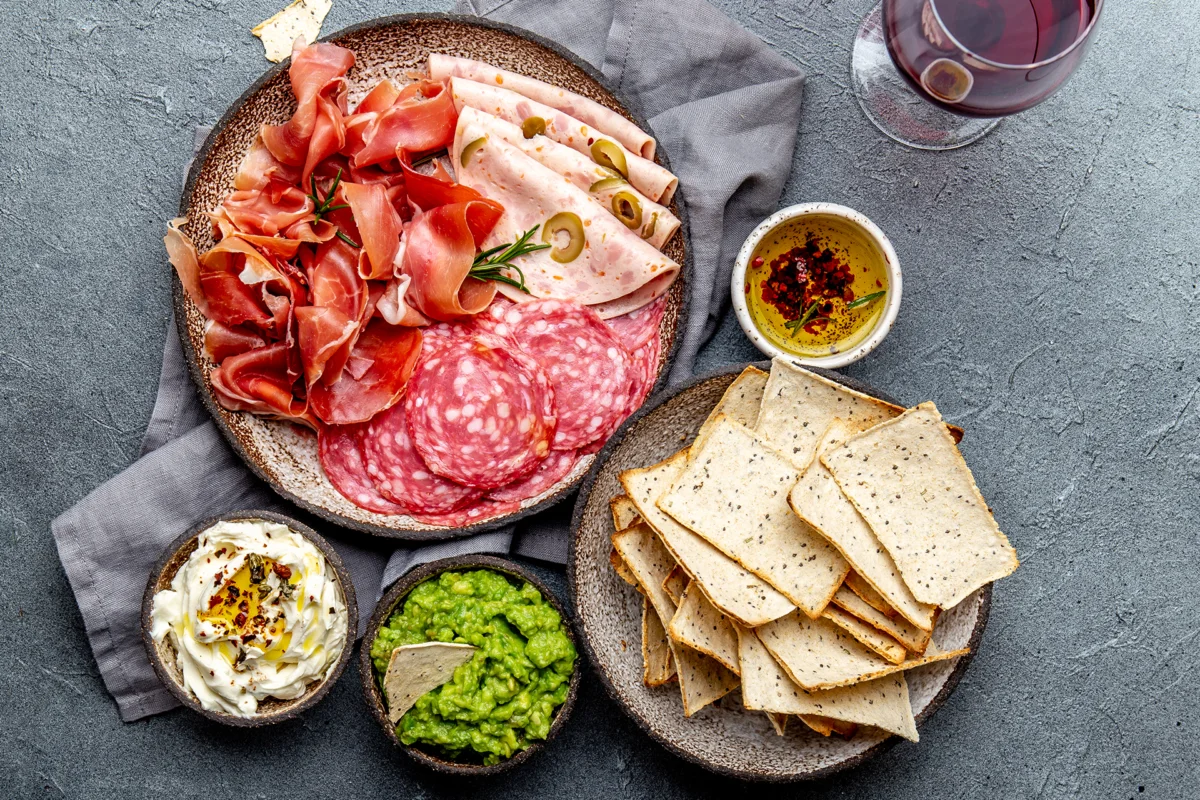 You can literally go to the and purchase everything you need to make an antipasto platter.
Simply grab a few types of olives, smoked cheeses, salami, crackers, or ham and arrange them on a platter.
You can also add fruits to turn it into a charcuterie board. It is your antipasto platter, so you can customize it to your liking.
Grilled Corn On The Cob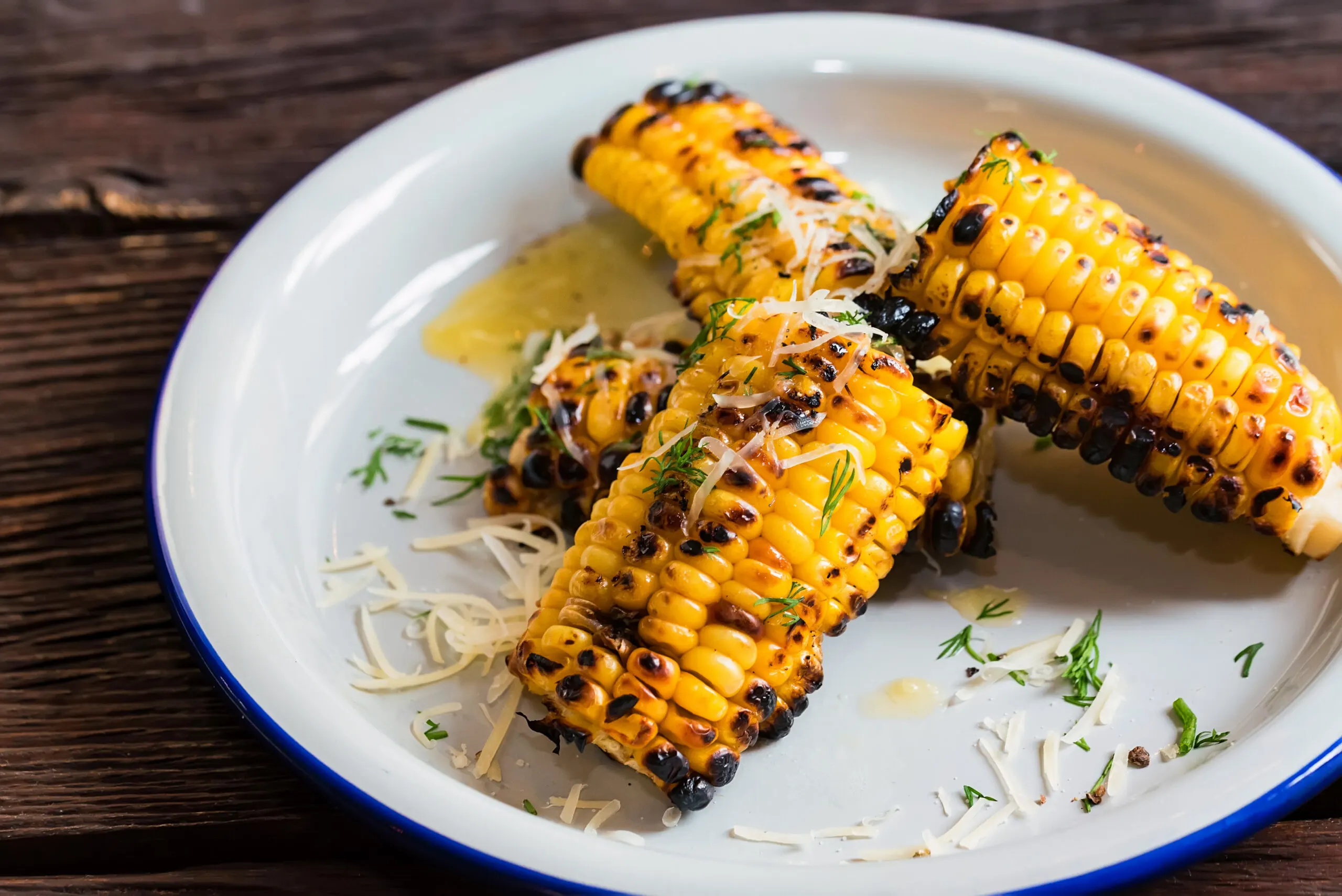 You can prepare the corn on the cob before you go to the BBQ or at the BBQ.
You can also purchase corn from your favorite BBQ joint or fast-food restaurant, or food truck.
You can also serve the corn on the cob with special butter made from lime juice, parmesan cheese, sugar, or spices.
Bean Salad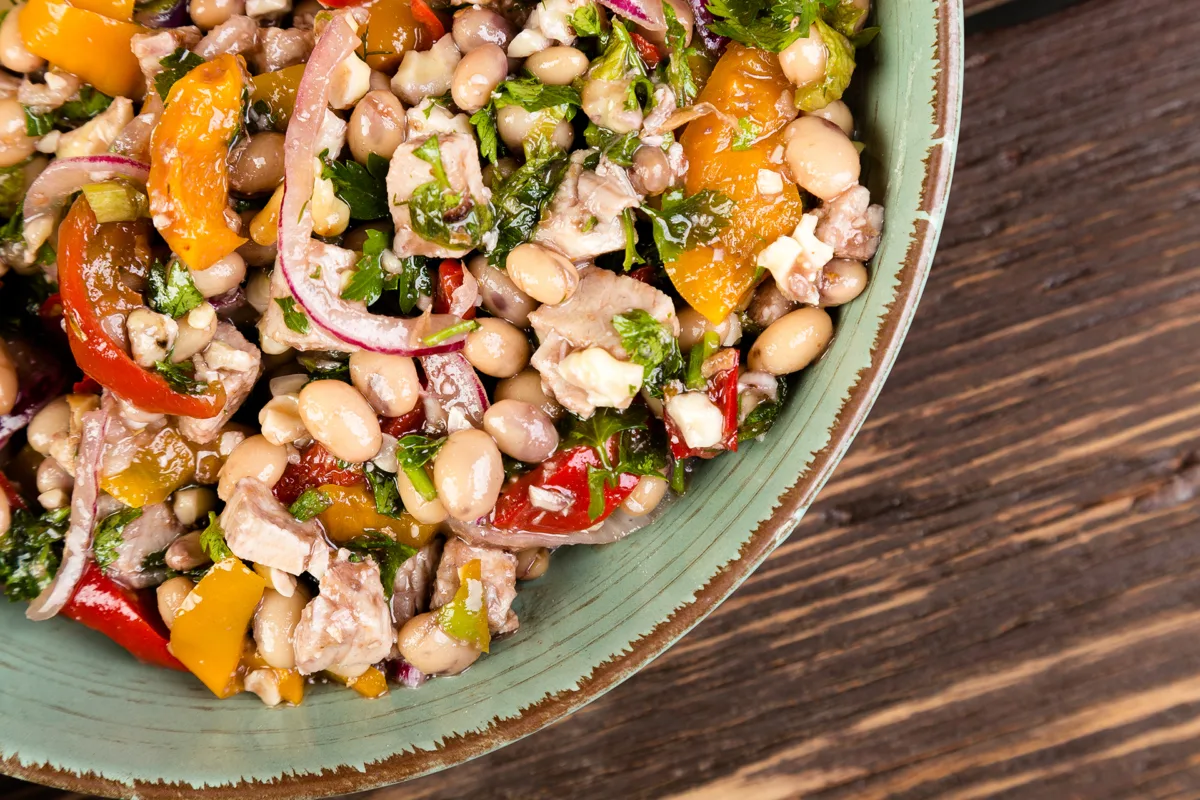 Don't underestimate the power of bean salad. Use your favorite canned beans. Wash the beans really well and drain them.
Next, combine the beans with corn, garlic, lemon, lime juice, or whatever you desire. You will need to let the bean salad sit for an hour for the flavors to meld.
However, you can still make it a few minutes before the BBQ and still end up with an excellent salad.
Fruits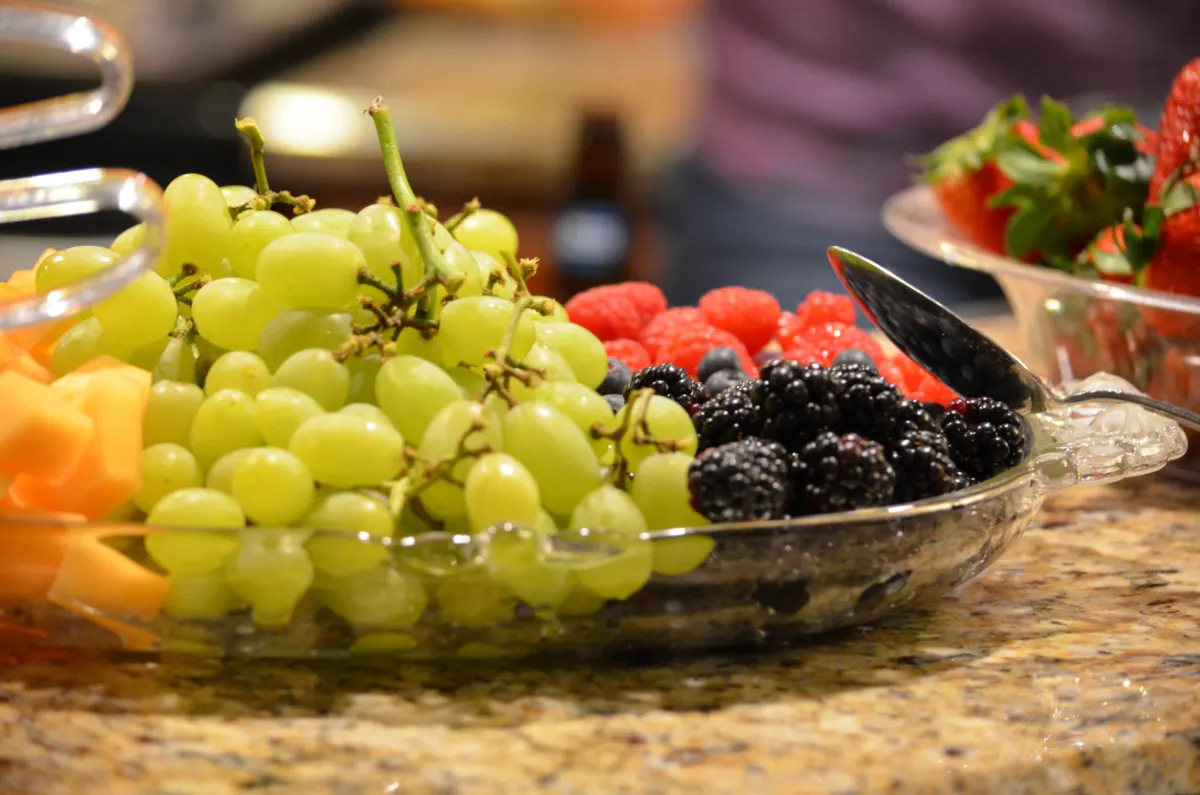 Barbecued foods can be heavy. Fruit can be the perfect refreshing way to finish off or start a BBQ party. It will also add a healthy spin to your BBQ.
You can serve the traditional fruit salad, or you can serve a watermelon and cucumber salad.
You can also purchase peaches or apricots and grill them at the party.
Final Thoughts
Now that you know what to take to a last-minute BBQ, there's no need to panic.
Simply purchase or make one of the foods mentioned on this list.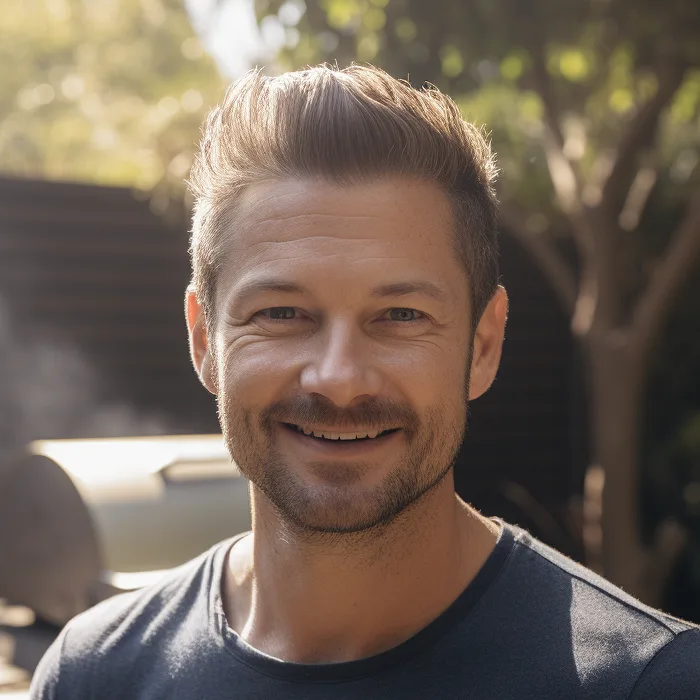 I have been smoking and grilling meat from an early age and enjoy sharing my knowledge and expertise through the hundreds of articles I have written about BBQ. I hope to make everyone's BBQ journey that little bit easier.