Smoked Mac and Cheese will always be a BBQ favorite. Get ready to elevate your mac and cheese game to the next level!
This recipe will have you enveloping macaroni in a luscious blend of three exquisite cheeses – the rich depth of cheddar, the smoothness of gouda, and the distinctive elegance of Parmesan.
You don't have to smoke this dish but trust me, infused with smoke, this will be the talking point of your next BBQ.
How To Make Smoked Mac and Cheese
Making this mac and cheese is pretty simple. This dish is more about the ingredients and good quality cheese rather than cooking ability.
I've tested and played around with this recipe until I got the perfect balance between the smoke, cheese, moisture, and heat of the seasoning. You won't be disappointed.
1. Boil Pasta
Cook the macaroni noodles to al dente. If you're unsure cook 1-2 minutes less than what the packaging says.
2. Pre-Heat Your Smoker
Prep your smoker and pre-heat to 225 degrees Fahrenheit.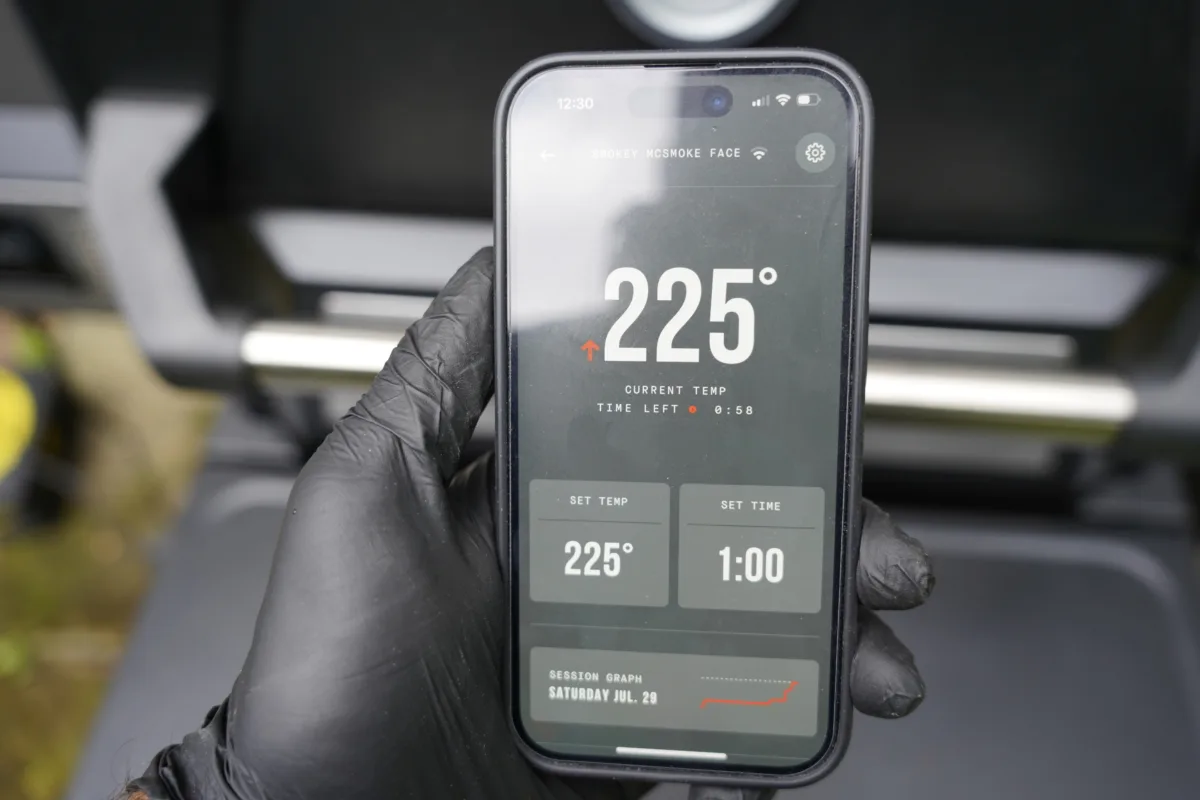 3. Grate The Cheese
Avoid using pre-shredded cheese. Shred your own cheese in preparation for making the sauce.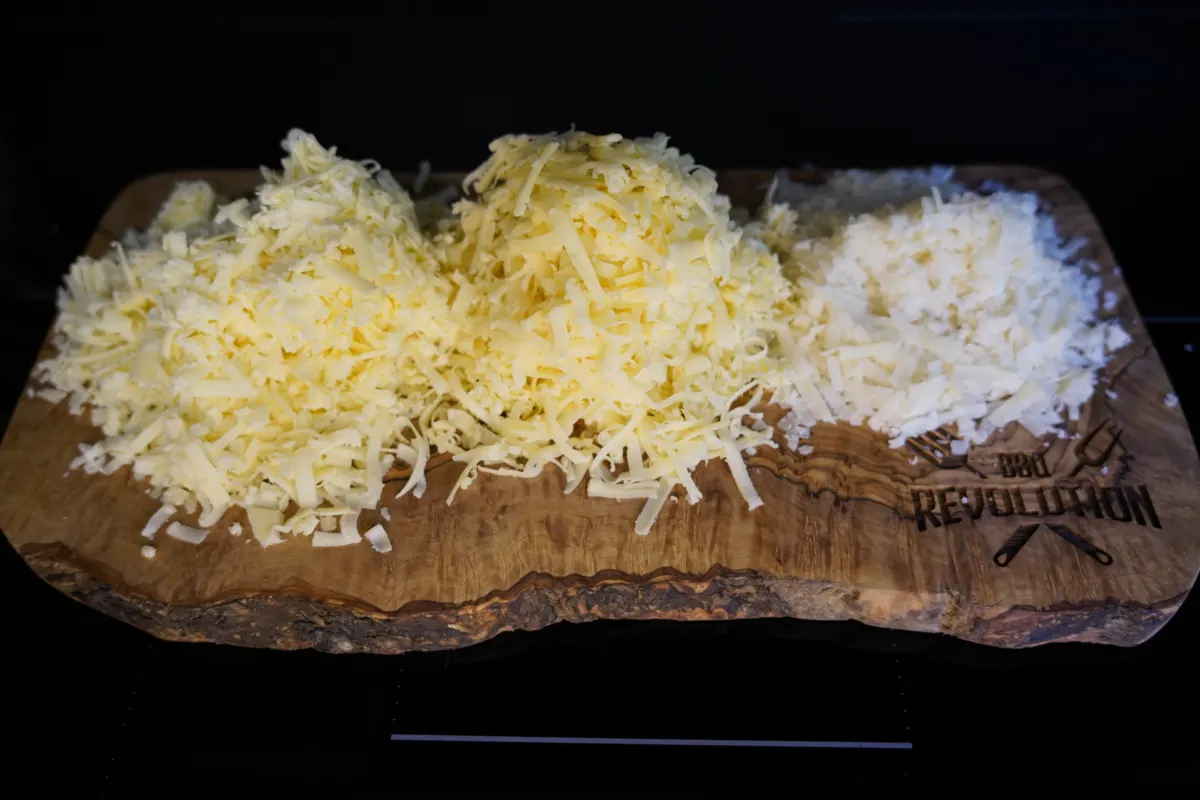 4. Make A Roux
Melt butter in a large pan or skillet and slowly add in a bit of flour at a time whilst stirring. Once it becomes a paste, add in the mustard powder. Mix the smoked paprika, ground pepper, and cayenne pepper and add half to the roux. Set aside the other half.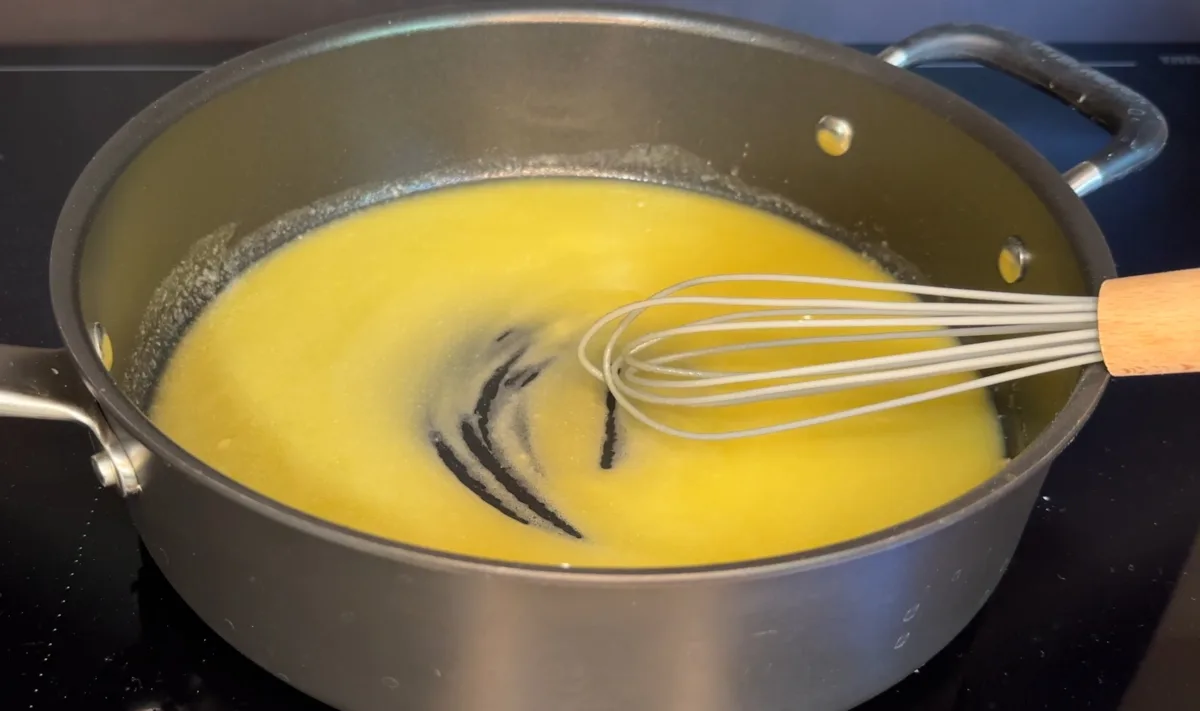 5. Finish The Cheese Sauce
Stir in the half and half. Add in the grated cheese to the roux and melt on medium heat.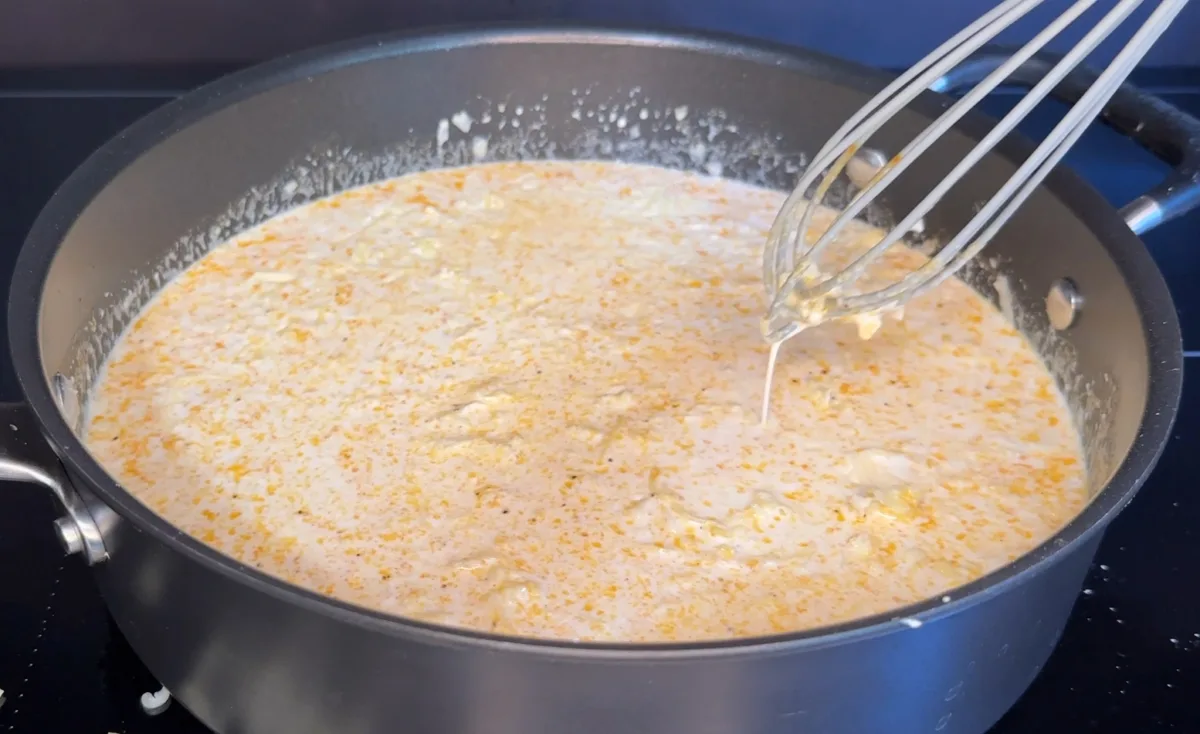 6. Combine The Mac and Cheese
Add the macaroni to the sauce and give it a good stir so it's fully coated.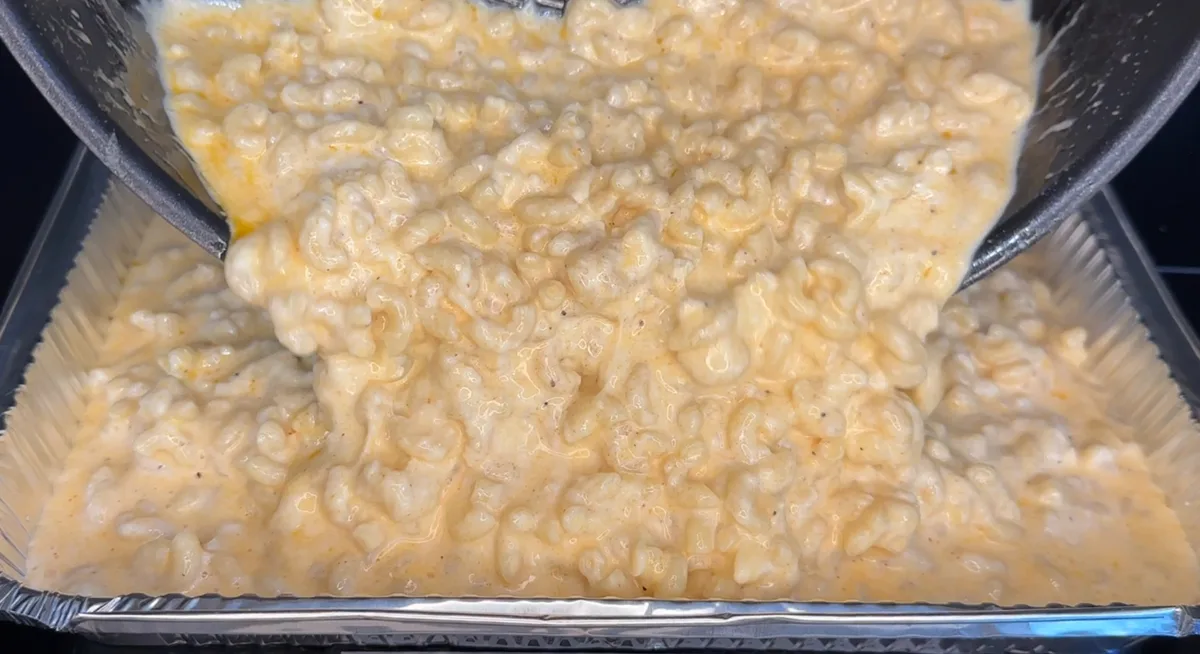 7. Make The Topping
Melt butter in a small pan and add the panko breadcrumbs. Heat until browned and then add in the rest of the spice mix. Sprinkle on top of the mac and cheese.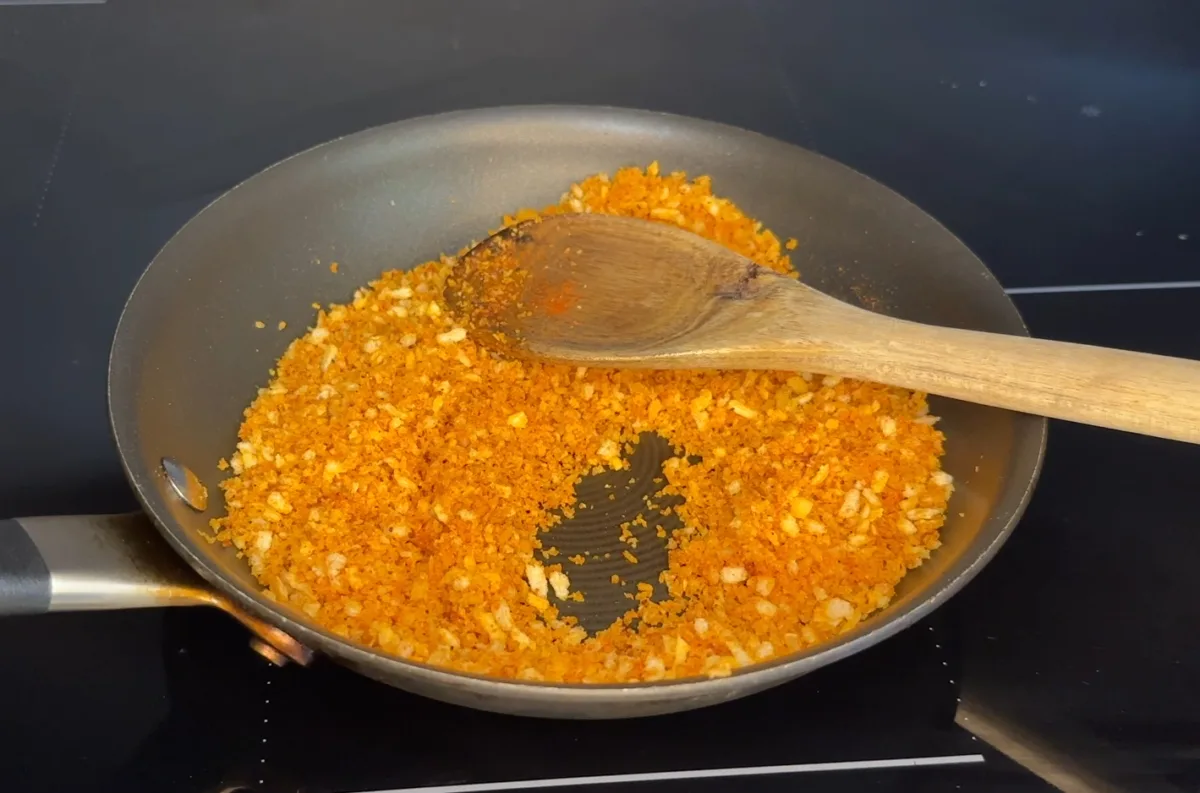 8. Smoke
Put the mac and cheese in your smoker and smoke with hickory for 1 hour. This is usually the sweet spot. If you like it really smokey you can leave it on for another 15-30 minutes.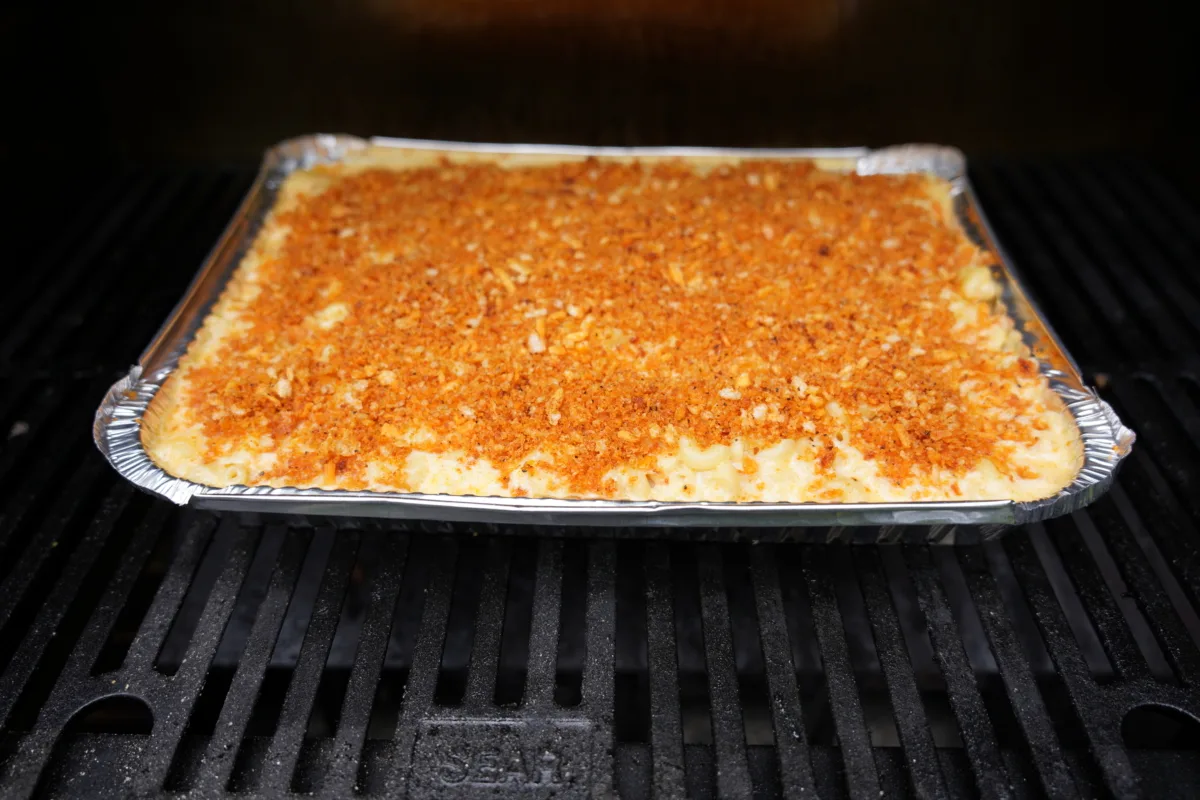 9. Eat
Remove from the smoker and serve right away!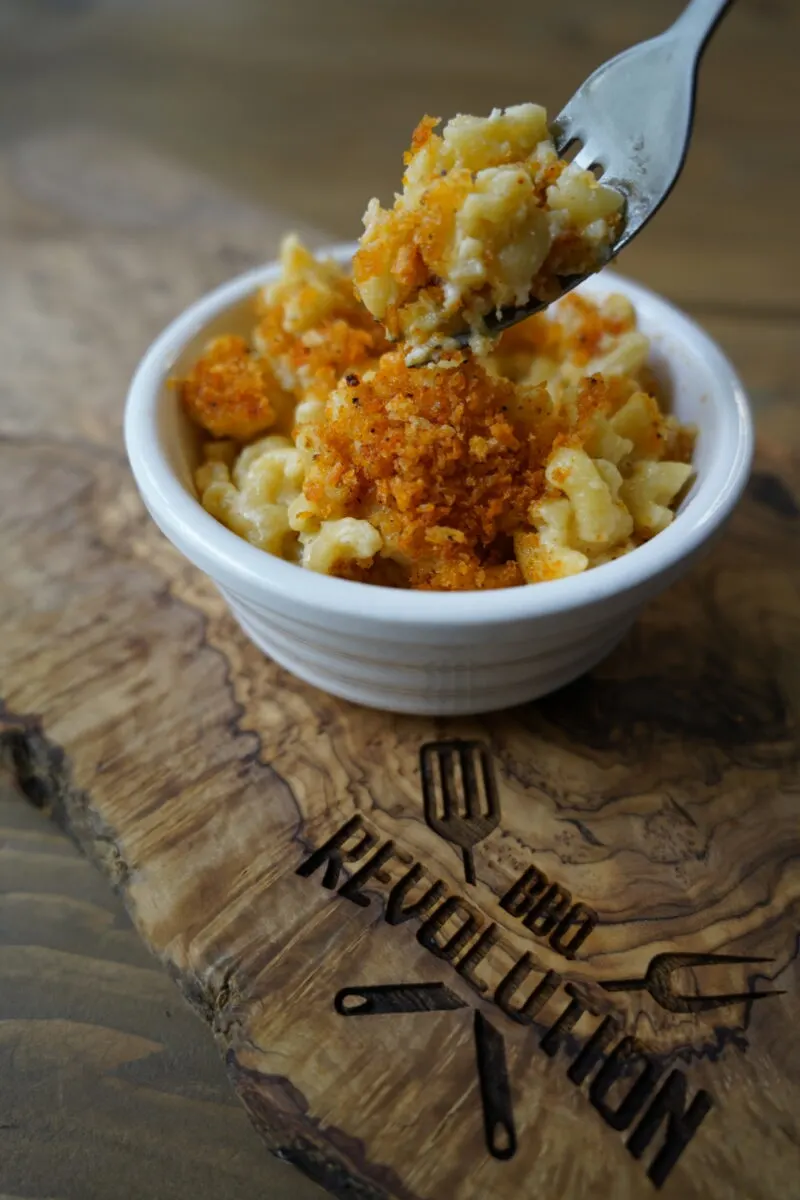 Smoked Mac and Cheese Tips
Below are a few extra tips to perfect your smoked mac and cheese.
I used a foil tray for easy transport to a friend's BBQ. If you want to cut down on the dirty dishes and up the presentation, cook everything in a cast iron skillet for easy transport from stove to smoker.
Never use pre-shredded cheese. It is usually coated to stop it from sticking, and this will affect the way it cooks. Always grate the cheese yourself.
Feel free to play around with the cheeses you use. Gouda could be switched for Gruyère or Monterey Jack, for example. If you switch out the Parmesan, make sure to add 1/2 teaspoon of salt to the mix.
Hickory is the perfect wood for smoking mac and cheese, but you can also use milder woods such as apple, cherry, maple, or pecan.
For non-US readers, if you don't have access to half and half, you can use whole milk and single cream in a 2:1 ratio.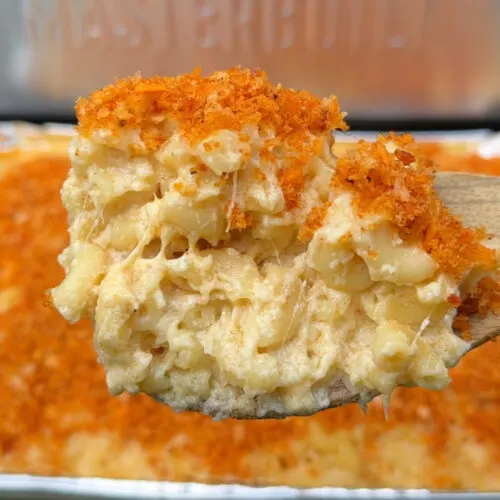 Smoked Mac and Cheese Recipe
Smoked Mac and Cheese will always be a BBQ favorite. Get ready to elevate your mac and cheese game to extraordinary levels!
Ingredients
1

lb

macaroni noodles

½

cup

butter

salted

1

tbsp

butter

for topping

½

cup

flour

4

cups

half and half

2

cups

cheddar

2

cups

gouda

1

cup

parmesan

3

tsps

mustard powder

2

tsps

smoked paprika

1

tsp

ground pepper

½

tsp

cayenne pepper

1

cup

panko bread crumbs
Instructions
Boil some water and cook 1 pound of pasta until al dente.

Pre-heat your smoker to 225 degrees. Hickory is ideal for this recipe.

Greate 2 cups each of Cheddar and Gouda and 1 cup of Parmesan.

Melt ½ cup of butter in a pan and slowly add in ½ cup of flour to make a roux. Whisk until it has a smooth paste-like texture.

Whisk in 3 teaspoons of mustard powder.

Mix 2 teaspoons of smoked paprika, 1 teaspoon of ground pepper and ½ teaspoon of cayenne pepper. Add half of the spice mix to the roux.

Stir in 4 cups of half and half followed by all of the cheese. Stir on a medium heat until the cheese has melted.

Comine the cooked pasta and cheese sauce.

In a small pan heat 1 tablespoon of butter and add 1 cup of panko bread crumbs for the topping. Heat until slightly browned.

Stir in the rest of the spice mix and then sprinkle on top of the mac and cheese.

Put your mac and cheese in the smoker for 1 hour at 225.

Remove from the smoker when done and serve right away while it's still hot.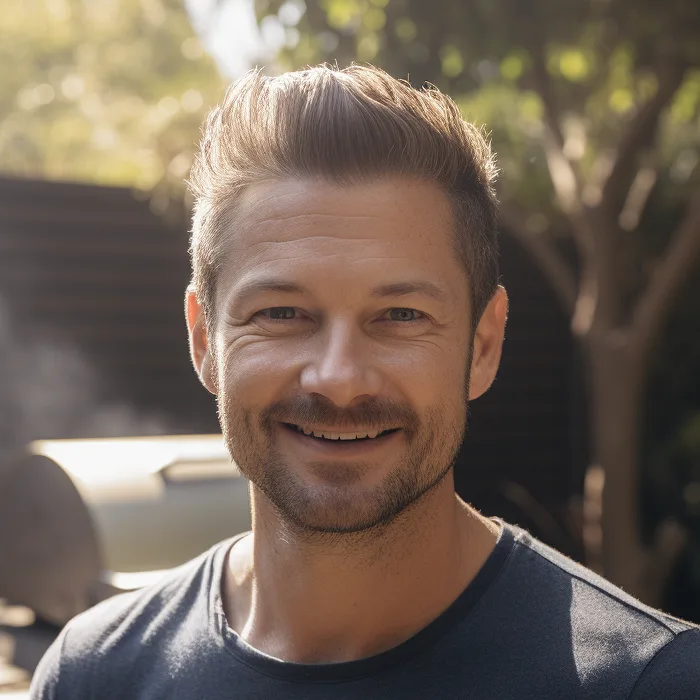 I have been smoking and grilling meat from an early age and enjoy sharing my knowledge and expertise through the hundreds of articles I have written about BBQ. I hope to make everyone's BBQ journey that little bit easier.