Welcome to Maui. Beaches, booze, and breathtaking views await you.
The second-largest island in Hawaii, Maui, is the hub for tourists from all over the world. Spectacular valleys and pools, scenic waterfalls, historical sites, and delicious, yummy food are what you get when you visit Maui.
Get ready to experience some of the best views with incredible tasting food.
You will get an experience of a lifetime. Let's explore the best BBQ in Maui.
Best BBQ in Maui
Fat Daddy's Smokehouse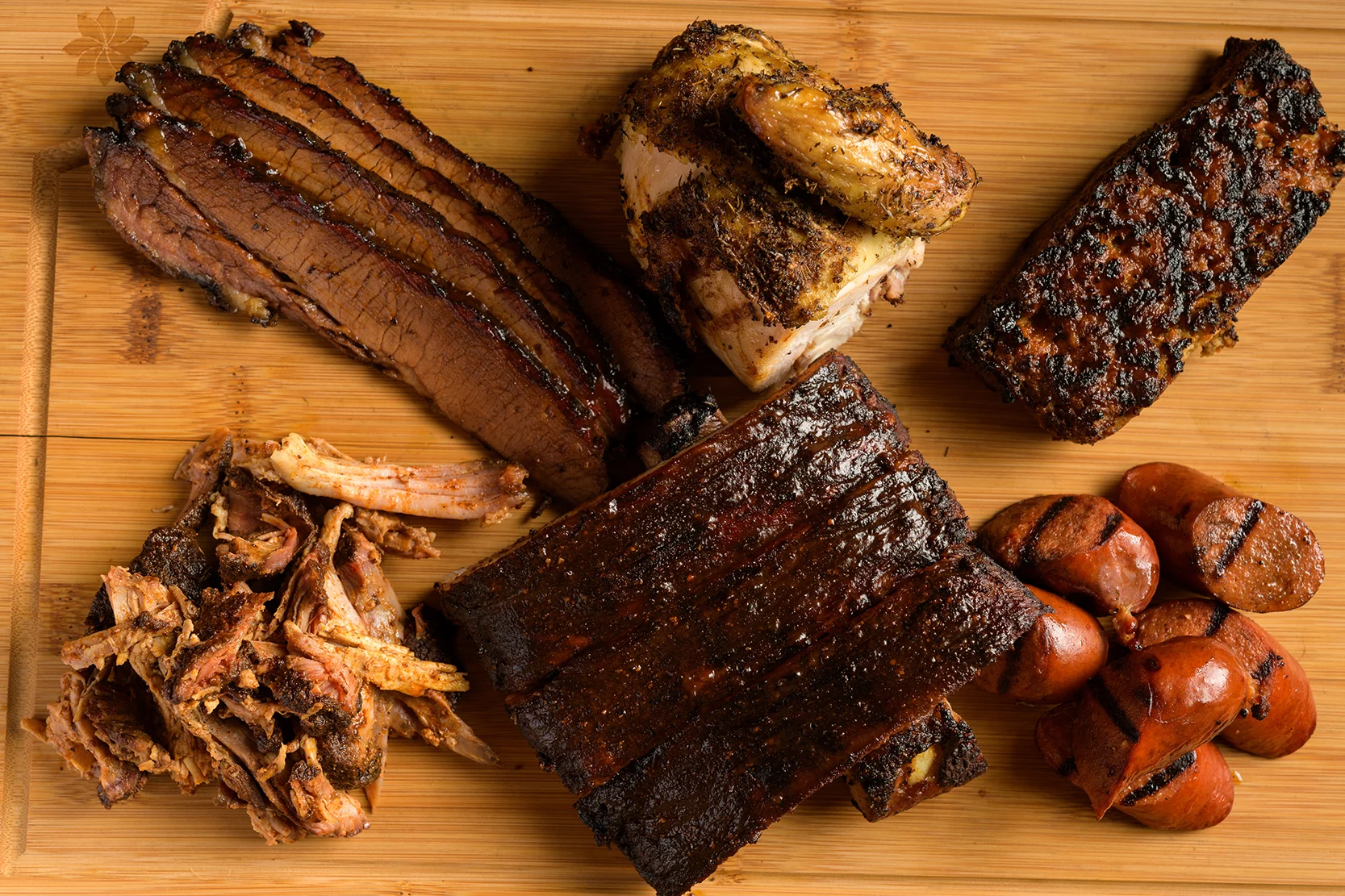 One of the best dine-in and take-out options in Maui is Fat Daddy's Smokehouse. You can opt to sit outside as well as inside.
The service is excellent, and the staff are very courteous and helpful.
They are enthusiastic and seem to be genuinely interested in making your dining experience the best. Of course, their best seller is the brisket.
Needless to say, the rest of the things are well-cooked and delicious. Apart from the meat, the potato salad and the cornbread are winners!
They do justice to their name! If you stay long enough in Maui, you are going to get fat!
1913 S Kihei Rd, Kihei, HI 96753, United States
+1 808 8798711
Monday – Sunday, 3:00 PM – 8:30 PM.
L&L Hawaiian BBQ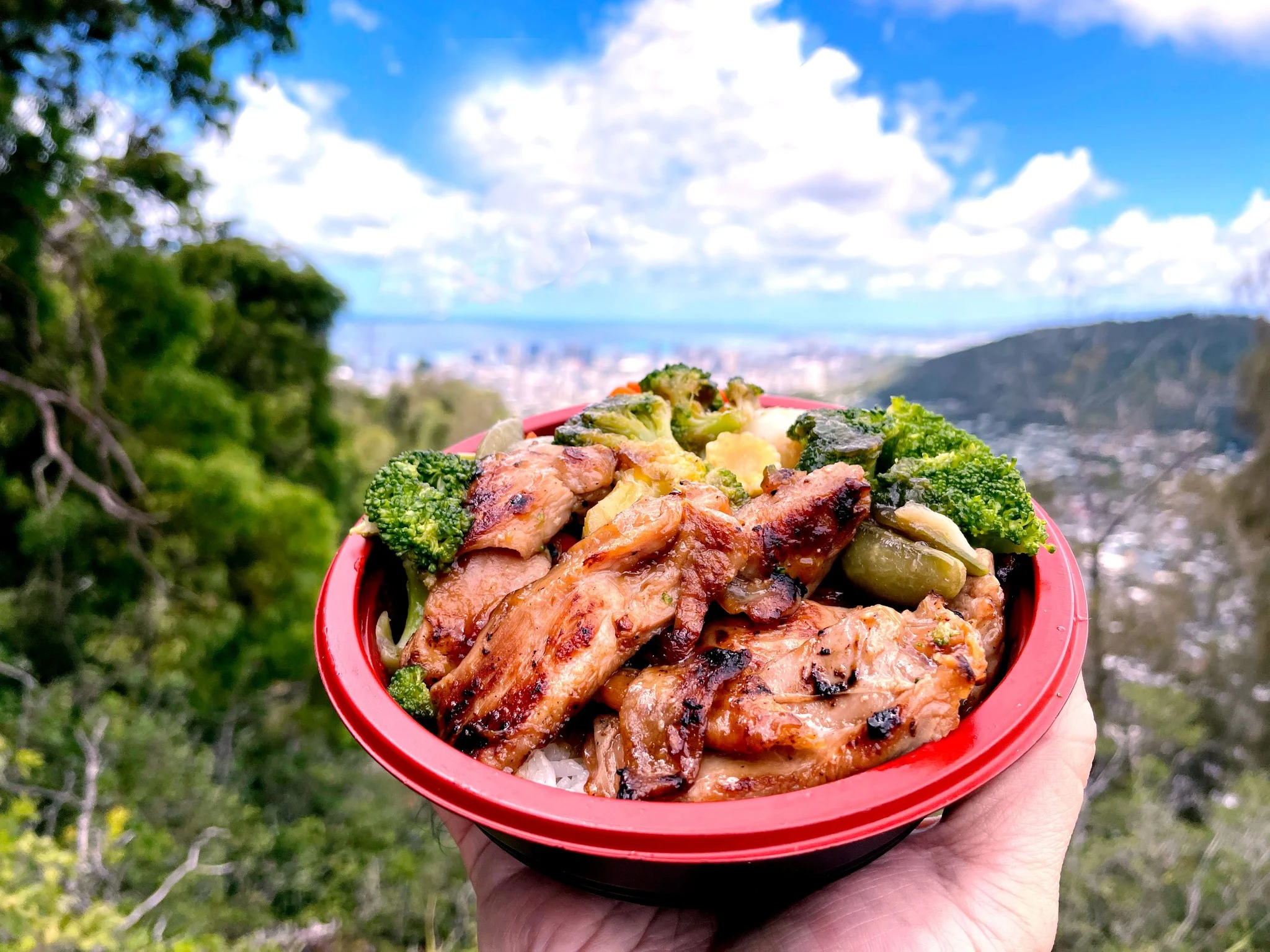 If you are looking for a taste of Hawaii, visit L & L Hawaiian Barbecue. They have a unique line-up of dishes.
From the traditional meaty BBQ to the unique Loco Moco, they have something to offer to everyone.
For seafood lovers, they have a variety of items like SPAM Musabi, a seafood combo, fried shrimp, and so much more.
Don't worry about the quality, you will find yourself coming back for more!
3350 Lower Honoapiilani Rd #4, Lahaina, HI 96761, United States
+1 8086619888
Monday – Sunday, 10:00 AM – 10:00 PM.
Braddahhutts BBQ Grill
At BraddahHutts BBQ Grill, you will find the best island-style BBQ. It is nothing like your normal BBQ joint. In fact, it is BBQ served on wheels.
They do have a sitting area near the truck, and you can sit and enjoy a smoking hot BBQ and the view.
The serving sizes are ah-mazing, and the prices are very economical. It is a hidden gem in the middle of the island!
5305 Hana Hwy, Hana, HI 96713, United States
+1 8082645582
Monday – Friday, 11:00 AM – 2:30 PM.
Smokehouse BBQ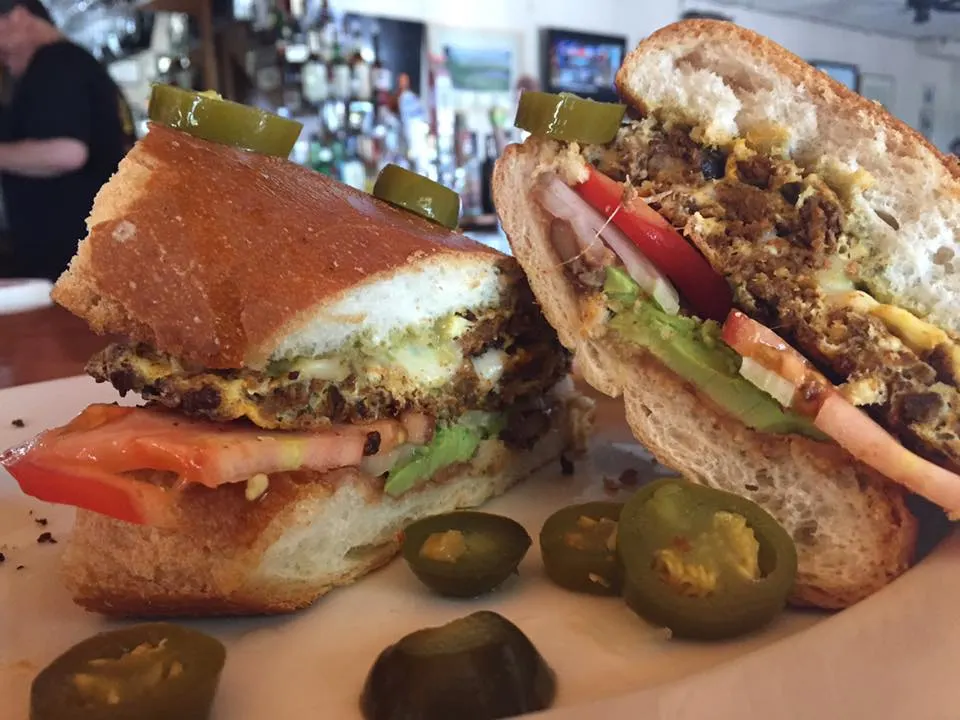 Many places offer amazing BBQ but seldom do those places do it right with the sides and appetizers. Smokehouse BBQ is one such place that has it all.
The food combos are mind-blowing. The quality of food is top-notch, and everything from ribs to baked beans to coleslaw to cornbread is perfect.
The flavors of the combos add smoke to the fire, and the meat itself is finger-licking delicious.
They even cater to vegetarians. Yes, there is truly something for everyone there.
930 Waine'e St, Lahaina, HI 96761, United States
+1 8086677005
Monday – Sunday, 1:00 PM -02:00 AM.
Huli Huli Chicken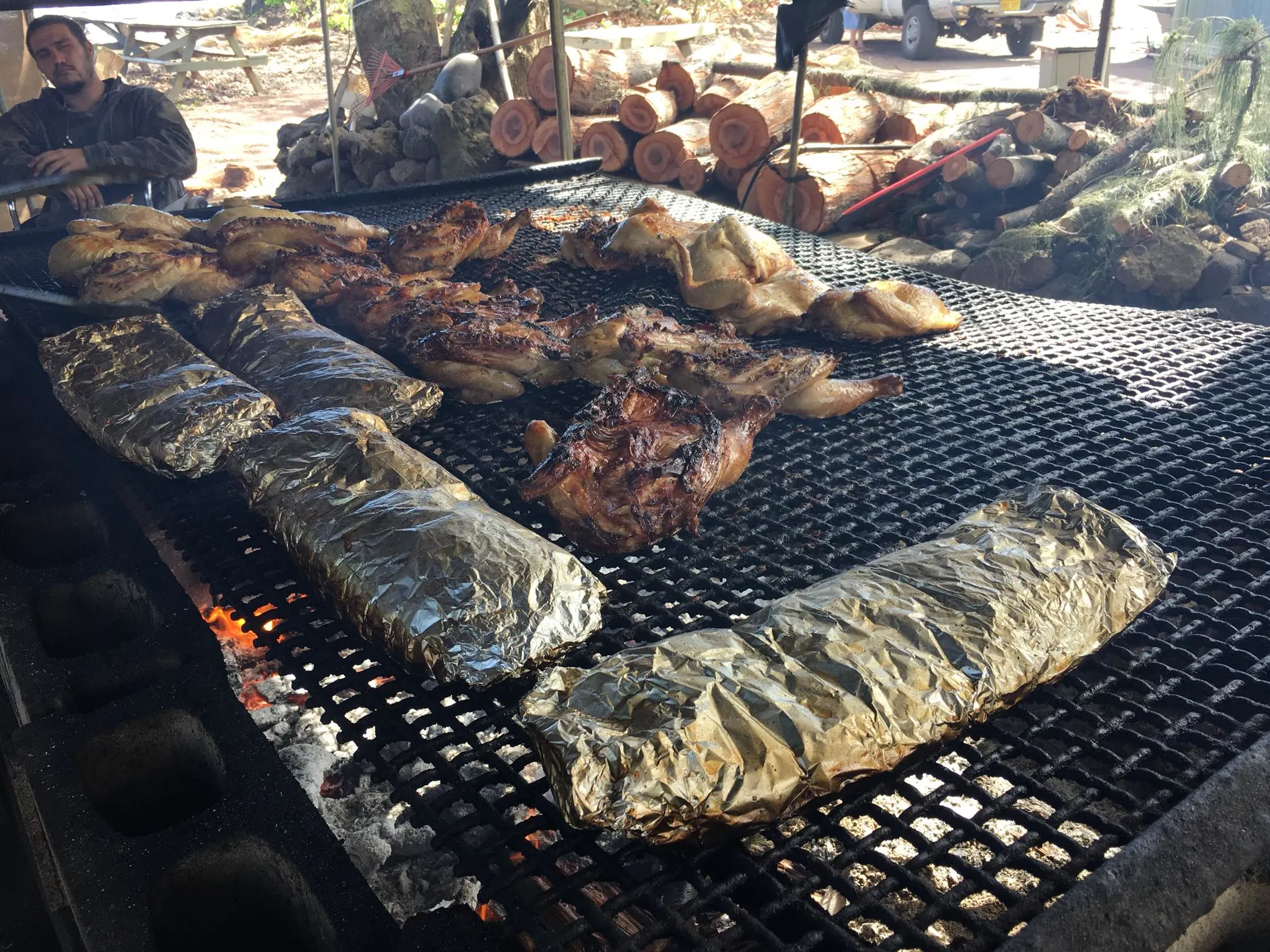 Looking for some tender and juicy barbecue? Look no further. At Huli Huli Chicken, you will get the best charcoal-grilled meat in town.
Located near the beach, it is a good spot to enjoy your food with a fantastic view of the beach.
Great tasting food that's pocket-friendly too. Do visit and enjoy the scrumptious ribs and chicken!
175 Haneoo Rd, Hana, HI 96713, United States
+1 8086392163
Monday-Sunday, 11:00 AM – 5:00 PM.
SOL Brothers Southern BBQ
Do you want some good southern-style BBQ? Head over to the Sol Brothers' Southern BBQ.
They offer some of the best-tasting barbecues in the region. So whether you want a sandwich, mac & cheese, or a simple BBQ, they have you covered.
Quick, tasty, and simply delicious food. That is what you get here.
The meat is cooked to perfection, and a secret family sauce will blow your mind away. Do come and enjoy!
1 Piikea Ave, Kihei, HI 96753, United States
+1 8082144482
Wednesday – Saturday, 11:00 AM – 8:00 PM. Sunday, 12:00 PM – 8:00 PM.
Aloha Aina BBQ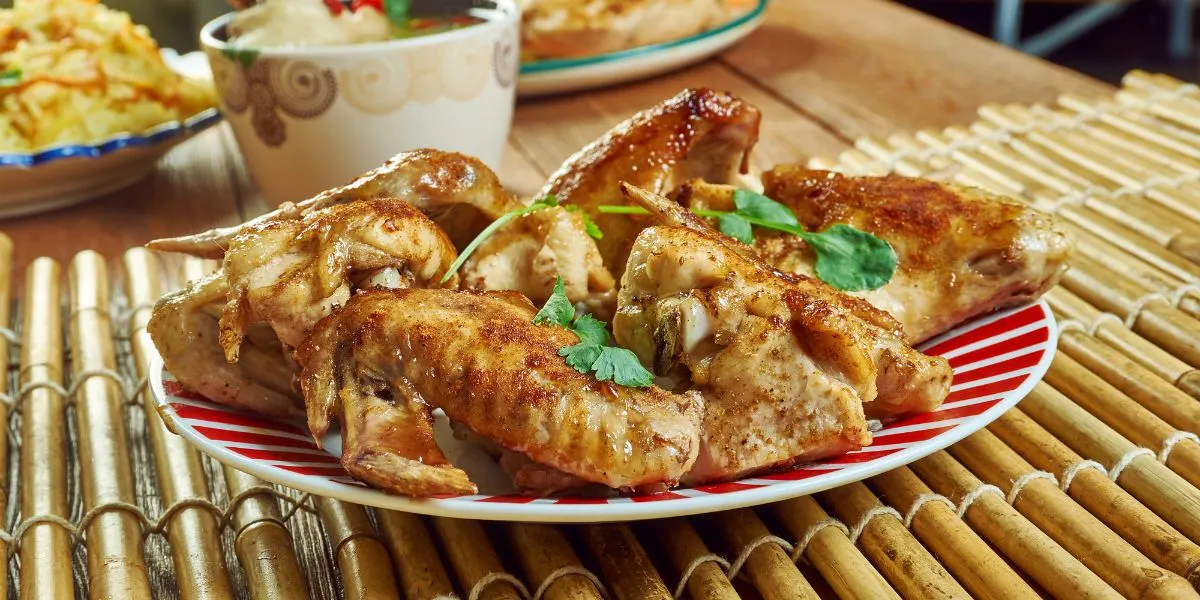 A food truck on the road, Aloha Aina BBQ, is serving some of the best and most traditional Kiawe BBQ.
Tender pork belly, succulent ribs, and some of the juiciest brisket in town are served here.
Great hospitality and massive portions are offered that will satisfy your appetite and leave your belly full.
It's better to call and order in advance to avoid the long wait.
2250 Hana Hwy, Haiku, HI 96708, United States
+1 8084377754
Wednesday – Saturday, 10:00 AM – 6:00 PM. Sunday, 10:00 AM – 3:00 PM.
King's Chinese Barbecue
Classic dishes with a modern twist, Kings Chinese Barbecue has an extensive menu with something to offer everyone.
If you have a taste for the local food, do come here. Both the chicken katsu and beef are really good.
With fresh and yummy food, friendly staff, and a local feel, you will surely have a memorable experience here.
197 N Market St #1717, Wailuku, HI 96793, United States
+1 8082428848
Monday – Sunday, 11:00 AM – 9:30 PM.
Smoke & Spice Private Chef Maui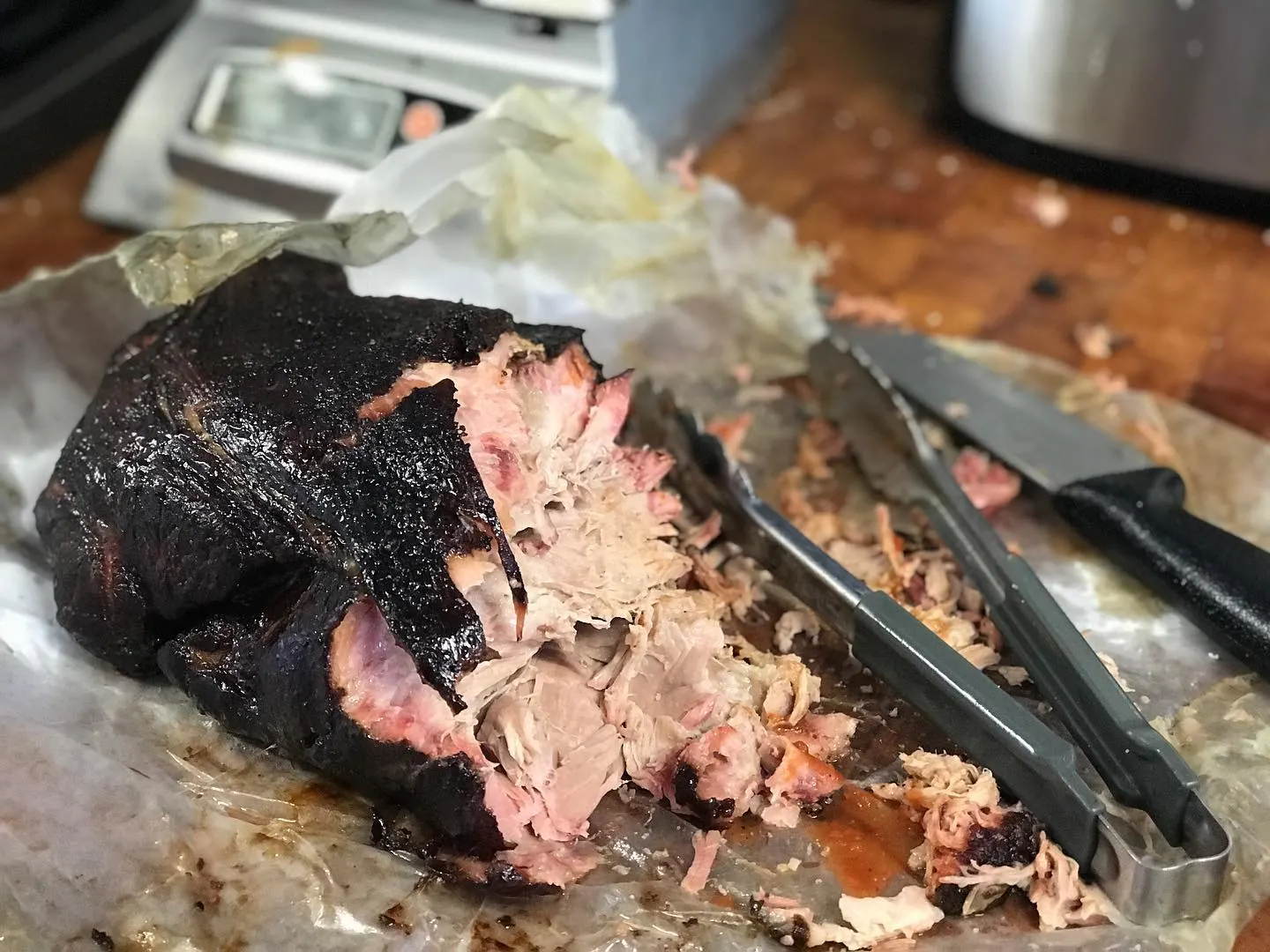 If you want to take your taste buds on an adventure, head over to the Smoke & Spice Private Chef Maui for an unforgettable experience.
It is Maui's best catering and private chef services specializing in authentic BBQ.
Headed by chef John, you will come across the finest blend of local flavors in the great-tasting food.
Whether you're having the ribs or the brisket, you will end up licking your fingers and enjoying and savoring every bite.
22 Alahele Pl, Kihei, HI 96753, United States
+1 8082836586
Monday – Sunday, 24 hours open.
Mama's Ribs & Rotisserie
If you are craving home-style meals, go and visit Mama'S Ribs & Rotisserie.
Keeping quality and quantity in mind, the place is budget-friendly and will let you enjoy a nice, simple meal without spending too much.
The affordability of the place makes it a hit amongst locals.
Throw in delicious food, and you have yourself a winner! The food is meaty, moist, and juicy.
Napili Plaza, 5095 Napilihau St, Lahaina, HI 96761, United States
+1 8086656262
Sunday – Saturday, 11:00 AM-8:00 PM.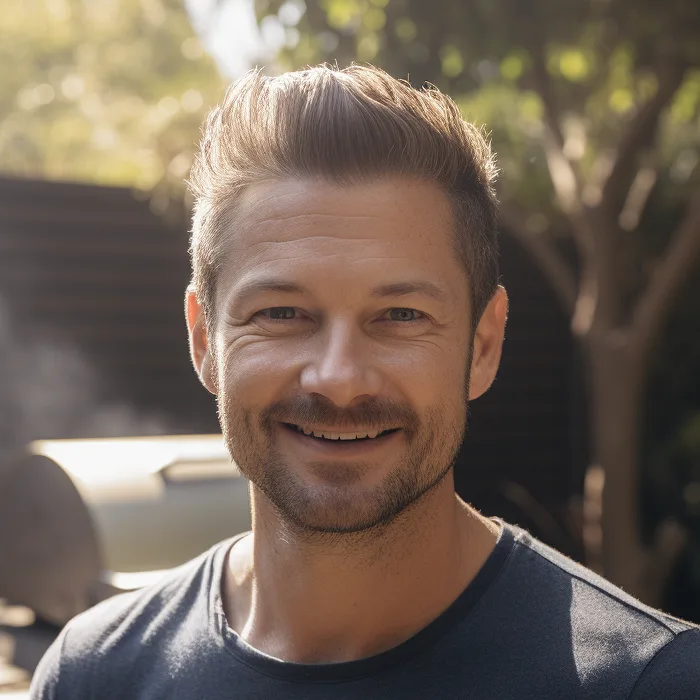 I have been smoking and grilling meat from an early age and enjoy sharing my knowledge and expertise through the hundreds of articles I have written about BBQ. I hope to make everyone's BBQ journey that little bit easier.