Korean BBQ is popular for its simple marination, over-the-table grilling, and delicious sweet and sour taste.
The pork, beef, and chicken are marinated overnight or for a few hours in the marination of soy sauce, sesame oil, garlic paste, sugar, and freshly chopped scallions.
To find the best Korean BBQ in Seoul, here is a list of the top 10 restaurants that serve Korean BBQ meat.
Best Korean BBQ in Seoul
Mingang Restaurant
At Migang Restaurant, you can find one of the best Korean BBQ in Seoul city.
The BBQ meat is thick and cooked until tender on a grill set up in the middle of the table.
The smell from grilled BBQ makes you hungrier, and the large meal portion satisfies you completely.
They are also famous for making the best BudaeJjigae, GyeranJjim, and pork shoulder stew.
Food is served with several fresh vegetables and fruits that are seasonal and locally sourced.
The owner of the restaurant is very kind and visits the customers to make sure everyone is happy with their meal.
122 Baekjegobun-ro, Jamsilbon-dong, Songpa-gu, Seoul, South Korea
Monday-Friday, 11:30 AM –3 PM, 5 PM –11 PM, Saturday – Sunday, 11:30 AM –11 PM
+82 2-422-4624
Maple Tree House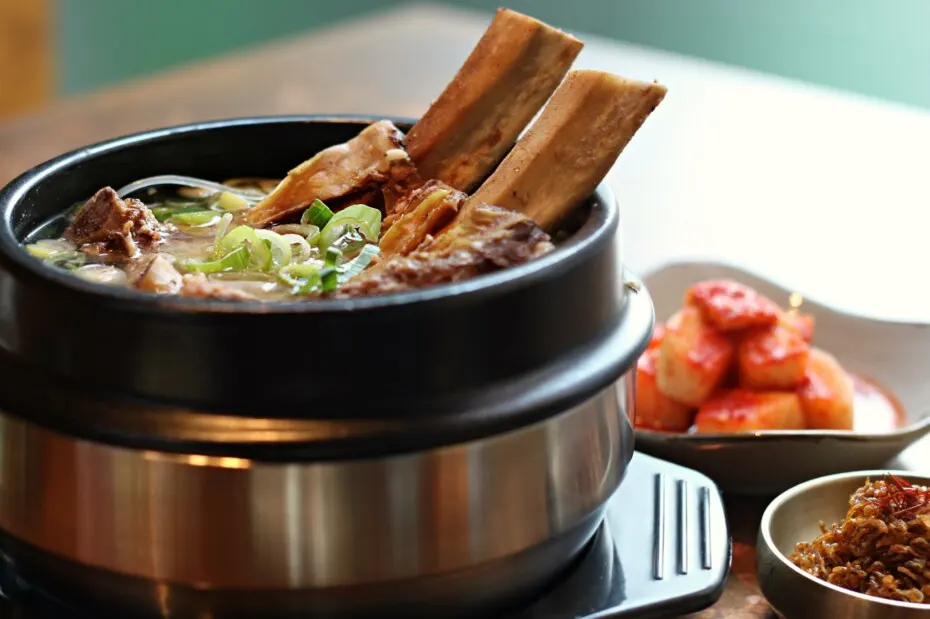 Maple Tree House is a modern Korean BBQ restaurant in Seoul where you can find the best quality meat and the most authentic BBQ flavor.
The restaurant is lavish and adorned with a minimal and chic design. The atmosphere is very calm, and the quality of food is top-notch.
Because foreigners often visit the place, the staff speak excellent English to make their dinner or lunch at the Maple Tree house comfortable and memorable.
In addition, they serve the finest Jeju Korean BBQ made from the best pork cuts in Seoul.
South Korea, 26, Itaewon-ro 27ga-gil, Itaewon 1-dong, Yongsan-gu, Seoul
Monday-Sunday, 11.30AM–10.30PM
+82 2-790-7977
Wangbijib
Wangbijib also serves the finest Korean BBQ in Seoul. The meats are well marinated and taste flavorful when cooked.
If you want to have dinner with your family and friends, this is the best restaurant as they serve large meal portions and the food tastes delectable every time.
Pork belly is the most iconic dish at Wangbijib, and when ordered with their delicious variety of sides, you leave the restaurant with no regrets.
With top service, the overall experience of eating at Wangbijib is simply wow!
Monday-Friday, 11 AM –10 PM. Saturday, 5 PM–10:30 PM
26 Myeongdong 8ga-gil, Chungmuro 2(i)-ga, Jung-gu, Seoul, South Korea
+82 2-720-3066
Pumpkin Korean BBQ
Pumpkin Korean BBQ is the best go-to place for a formal dinner or a romantic date night.
The parking problem is solved with valet parking, and the staff treats you very kindly and give you special attention.
The meat is tossed in sweet and spicy seasonings, and the soups are delicious and rich.
Other than Korean BBQ, they serve super scrumptious Wagyu, Kalbi, Jjigae, and Gyeran-jjim.
Open 24 hours
18 Hannam-daero 21-gil, Hannam-dong, Yongsan-gu, Seoul, South Korea
+82 2-798-7905
Myongwolgwa
Myongwolgwa is a fancy restaurant inside the Walkerhill restaurant that offers a wide variety of Korean cuisine.
The ambiance is very calming, and the outdoor view of the hotel just fills your soul with peace.
The restaurant serves the best Parrillada, Galbi-tang, Hanwoo, along with the best Korean BBQ in Seoul.
You'll be licking your fingers after a hearty meal here.
Monday – Sunday, 12 PM – 10 PM
South Korea, Seoul, Gwangjin-gu, Walkerhill-ro, 177 Walkerhill-ro, Gwangjin-gu, Seoul KR 04963
Daedosikdang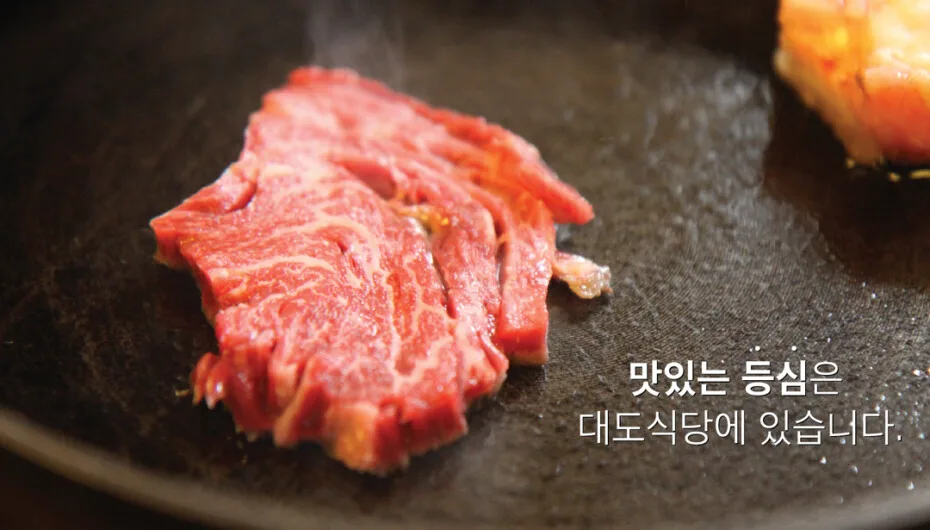 DaedoSikdang is popular for serving classic Korean steak for many years.
The restaurant was renovated recently to offer its customers the best dine-in experience and the exquisite food that has become a legacy of DaedoSikdang.
They have a reputation for serving the best authentic Korean cuisine.
Other than scrumptious Korean BBQ, the fried rice, Kkakdugi, Kongi, and beef with green onions are the most loved by customers.
The staff is polite, and the valet parking is free.
Monday – Sunday, 11 AM – 10 PM
431-2 Hongik-dong, Seongdong-gu, Seoul, South Korea
Yang Good
Yang Good is well-known for serving halal authentic Korean BBQ and soups at affordable prices.
The restaurant gets filled up very quickly and is bustling with customers on weekdays, therefore it is advisable to book a reservation before heading to Yang Good.
The quality of meat is good, and the food is marinated for long hours and cooked to perfection.
The customers love lamb BBQ the most.
Most items on the menu are halal, therefore the place is frequently visited by local Muslim families.
15 Nonhyeon-ro 95-gil, Yeoksam-dong, Gangnam-gu, Seoul, South Korea
Monday – Saturday, 4 PM – 11 PM
853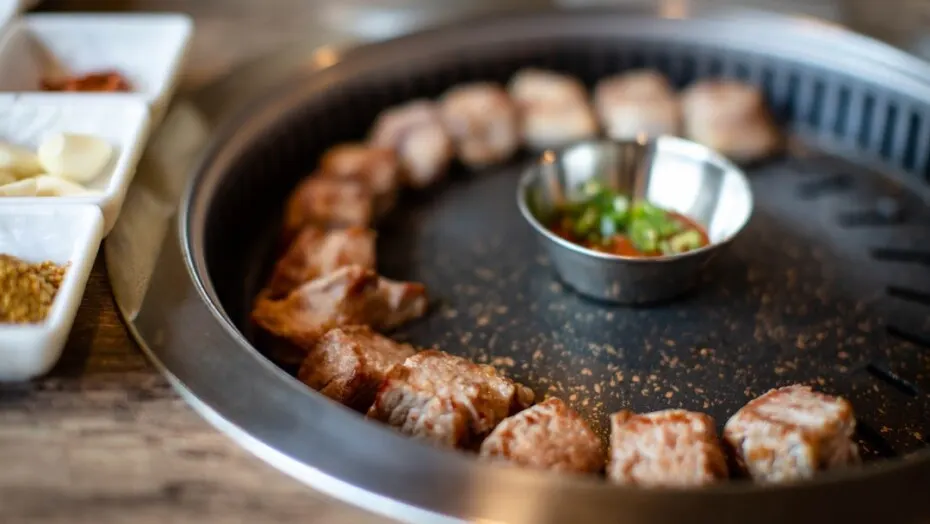 853 is a small Korean BBQ restaurant hidden inside the traditional Korean-style building in Insadong.
They have a refined menu of BBQ and prepare it with the best cuts of pork belly, shoulder, cheek, and neck you can find in Seoul.
They subtly enhance the flavor of grilled pork when consumed with their assorted sides, sauces, and dips.
Monday – Sunday, 12 PM – 10 PM
16 Insadong 12-gil, Gwanhun-dong, Jongno-gu, Seoul, South Korea
+82 70-8832-0853
Ouga
Ouga is a tiny restaurant in Myeongdong that is always filled with tourists who visit the area and the local customers, usually professionals and workers from the neighboring market.
The service is quick and very affordable if you are on a budget and want to try good food.
The Korean BBQ, YakjangjangBulgogi, and Gochujang Bulgogi are the best you can find in the Myeongdong area.
If you have been shopping in the area, you can head to Ouga for a satisfying lunch or dinner.
Monday – Sunday,11.30 AM – 12 AM
42 Myeongdong 8ga-gil, Chungmuro 2(i)-ga, Jung-gu, Seoul, South Korea
+82 2-753-7533
Choigozip Hongdae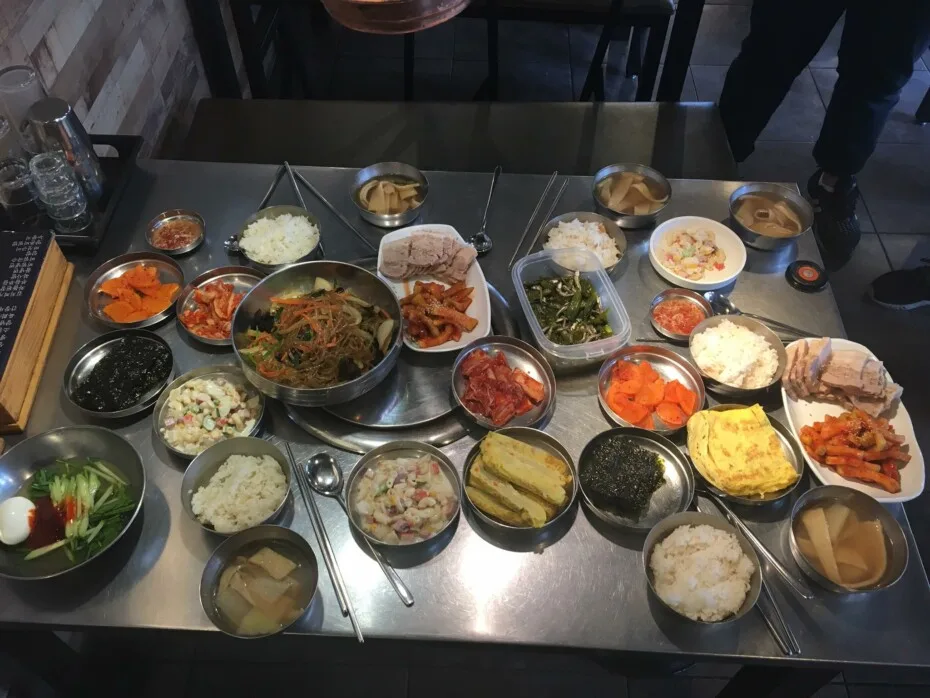 At Choigozip Hongdae, you'll find very limited side option with this Korean BBQ, but the sides and the BBQ on the menu are heavenly.
The aroma is everywhere when you step into the restaurant.
The waiter takes his time to perfectly grill the marinated Wagyu beef and pork.
White rice and cold noodles are a must-try with the BBQ.
Monday – Sunday, 12 PM – 12 AM
25 World cup buk-ro 2-gil, Seogyo-dong, Mapo-gu, Seoul, South Korea
+82 2-333-8892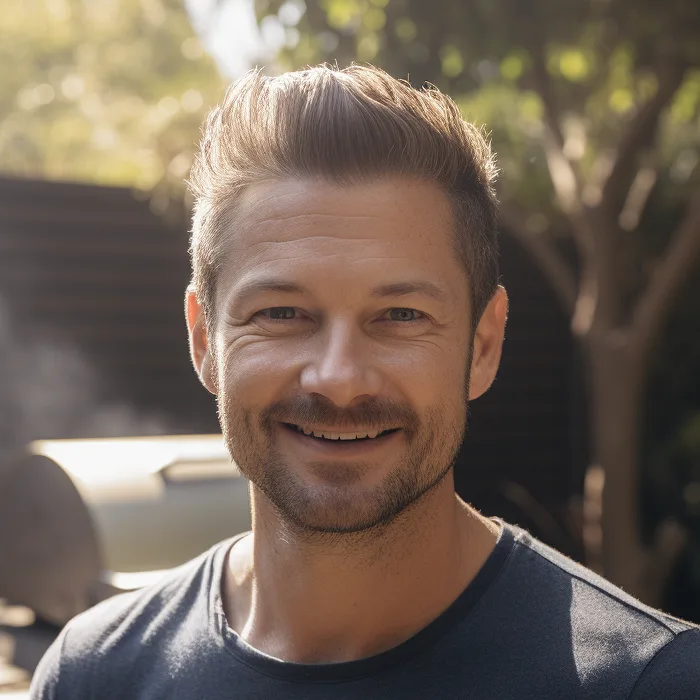 I have been smoking and grilling meat from an early age and enjoy sharing my knowledge and expertise through the hundreds of articles I have written about BBQ. I hope to make everyone's BBQ journey that little bit easier.