Beef liver is the underdog when it comes to cuts of beef. It doesn't matter which type of liver it is. The liver is always a hit-or-miss food.
However, beef liver is actually one of the healthiest cuts of beef. It contains a healthy amount of bioavailable nutrients.
In addition to this, when prepared correctly, the liver is one of the most delicious foods on earth.
Most people will tell you not to eat liver. Unfortunately, they have had terrible experiences with liver and probably think it's dry and leathery.
However, don't knock beef liver until you try it. As long as you use quality beef liver, you will already be at an advantage.
What Is Beef Liver?
Beef liver is a liver that is fabricated from a cow.
Typically, the liver is the largest organ in most animals, and it is responsible for several important bodily functions such as breaking down foods after digestion and converting fat into energy.
The beef liver can weigh between 10-and 15 pounds and has a jelly-like texture in its raw state.
The beef liver also has a dark red color and little to no fat.
Tips for Buying Beef Liver
Buying liver is more complicated than picking up the first package of beef liver, you see. There are a few things you consider when buying beef liver.
First, select beef liver that has a dark red sort of purple color. It should be firm yet moist but not so moist that it feels slick.
The beef liver should have a fresh, clean aroma. If the liver has a rancid, pungent odor, do not buy it.
Purchase fresh, not frozen liver. Fresh liver has better quality than frozen liver. Nevertheless, frozen beef liver is still okay to use.
Where To Buy Beef Liver?
The first rule of preparing liver is knowing where to buy beef liver. There are literally a million stores you can buy beef liver from.
Just google it, and you will be bombarded with thousands, if not millions, of search results just I was.
To make finding beef liver easier, I pulled information from the best places.
You can go to your local brick-and-mortar store to purchase beef liver or have it shipped right to your front door. Nevertheless, availability can vary depending on your location.
Whole Foods
With more than 500 stores all over the country, Whole Foods is a reputable supplier of beef liver.
In fact, they carry 100% grass-fed organic beef liver, which is probably the healthiest, most nutrient-dense type of beef liver.
Interestingly enough, if you look at their website, the beef liver is listed as dairy-free, low-sodium, keto-friendly, paleo-friendly, and sugar conscious.
So, if you are on any of these diets, you can make a health-conscious purchase.
Unfortunately, there was no price listed on their website, so you will have to enter your location to see the price or head to your local whole foods to see pricing information.
White Oak Pastures
Initially, an industrial farm, White Oak Pastures, has transformed into a ranch that is committed to raising humanely treated animals.
Their cows are allowed to graze and roam instead of being confined to a barn, so they can produce high-quality grass-fed beef liver.
Their beef liver runs for $20.59 per pack. Although it may seem a bit expensive since it is grass-fed beef, you are getting your money's worth.
Walmart
While searching my local, I Walmart found a brand called of beef liver called Tender Year Brand Sliced Beef Liver.
It looked to be flash-frozen and was about 1 pound.
It was labeled as extra fancy beef, and it comes in pre-cut pieces, so it is easy to prepare.
This brand of beef liver also came from a facility that was US inspected and passed by the Department of Agriculture.
Heart Stone Farm
Heart Stone farm carries grass-fed beef liver. In fact, the cows are allowed to graze on more than 30 acres of land.
Usually, they sell beef liver for $22 per pound, but they have reduced it to $14, so you may catch it on sale. Heart stone is a USDA-inspected farm located in Maine.
Their beef liver is free of GMOs and antibiotics. Their liver is flash frozen and packaged in an airtight cryovac to maintain freshness.
You may want to check to see if they deliver to your state or city since they do not ship further than the Northeast.
River Watch Beef
River Watch Beef is a family-run farm located in the central Kansas and East Colorado region.
They specialize in free-range Angus and Hereford beef. Their beef is minimally processed, 100% natural, and grass-finished.
In addition to this, it is also free of GMOs, antibiotics, additives, and hormones.
Unfortunately, River Watch Beef liver supplies are limited, so you know they are dedicated to quality over quantity.
On average, they charge $7.95 per pound of beef liver.
However, I found it on sale at $6.95. In addition to this, there is a charge of $8.95 for orders under $99.
True Organic Beef
True organic beef family-owned farm whose message is a regenerative organic beef liver that is mild and loaded with nutrients.
Their beef liver is organic, grass-fed, and grass-finished.
It also comes pre-sliced, which is pretty nifty since you can quickly sear it in a cast-iron skillet. This beef liver is also pasture-raised and animal welfare certified.
It is free of GMO chemicals, glyphosates, hormones, antibiotics, grains, and feedlots.
The cattle live in a pasture all day, every day, and packages of beef liver are sold at $15.99 a pound.
Final Thoughts
Liver has served an essential role in the diet throughout history. Liver was a part of most diets around the world.
Fortunately, we have rediscovered the delicious taste of liver, and now it is in high demand.
Luckily you won't experience a beef liver shortage since you know where to get it. So, get up and go buy some liver!
You might also be interested in the following: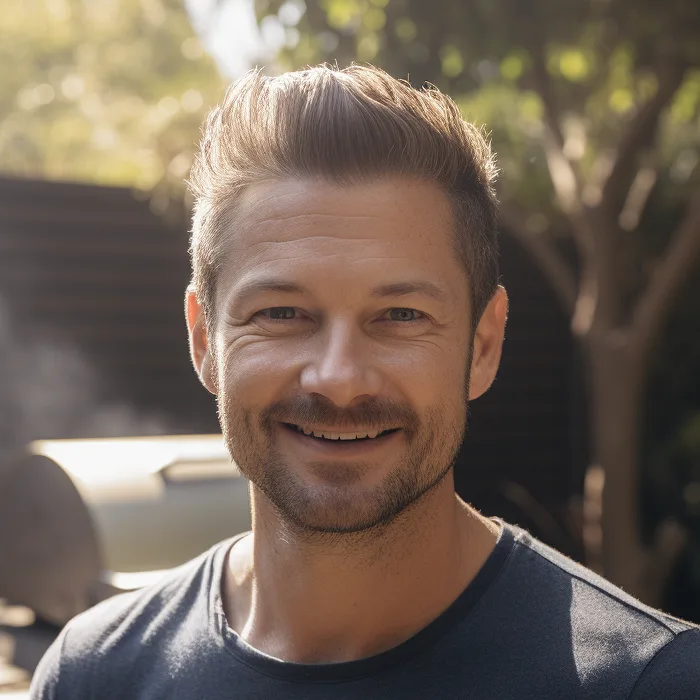 I have been smoking and grilling meat from an early age and enjoy sharing my knowledge and expertise through the hundreds of articles I have written about BBQ. I hope to make everyone's BBQ journey that little bit easier.