Like BBQ sauce, BBQ rubs are a must. BBQ rubs are the opening act for the headliner. There is no point in smoking meats for hours without a BBQ rub.
Besides the smokey flavor, your meat will be missing the extra love that takes ordinary smoked meat to extraordinary smoked meat.
Luckily this BBQ rub has got you covered. It is perfect for smoked meats, chicken, and pork.
You could even turn this BBQ rub into an all-purpose seasoning.
How To Use Bbq Dry Rub
BBQ rub is a dry rub used to infuse flavor into the meat without slathering it with sauce or imparting other flavors from other meats.
Though you can baste or toss the meat in additional sauces and glazes once the meat finishes cooking, using a dry rub eliminates the extra steps of making a sauce.
The best thing about using a BBQ rub is it is super simple to prepare. In less than 5 minutes, you will have made a flavorful rub.
This superstar combination of herbs and spices requires is placing the ingredients a jar and shaking until combined.
You can also place the spices and herbs into a bowl and whisk them to combine.
The easiest way to use this BBQ rub into spread it onto a rimmed cookie sheet or baking pan, roll the meat in the rub then massage the remaining rub into every nook and crevice of the meat.
If you really want to infuse the flavors of the dry rub into the meat, chill it for a minimum of 4-6 hours or overnight in the refrigerator.
Tips For Making BBQ Rub
Whether you are making a BBQ sauce or BBQ rub, you must use the freshest ingredients.
Spice's aroma and flavor can deplete after nine months. No one wants to use spices with no flavor, so make sure they are fresh before making a BBQ rub.
Spices such as black pepper and coriander always add extra flavor to dry rubs, especially when they are freshly ground.
If using whole peppercorns or coriander, you can grind them up using a spice or grinder.
More importantly, freshness is always best when it comes to rubs of any nature.
However, rubs can be made ahead of time, it's best to make your BBQ rub a few minutes before you intend to use it.
In addition to this, if you plan to grill meat that has been coated with a dry rub, do not grill it using direct heat.
Use indirect heat when grilling meats coated with a dry rub.
Instead of caramelizing the sugar in the BBQ rub, direct heat will cause the sugar to burn and ruin your meat.
Hot To Store Bbq Rub
The best way to store BBQ dry rub is in a freezer-safe Ziplock bag in the freezer.
Be sure to squeeze as much air out of your BBQ dry rub before sealing the bag and placing it in the freezer.
Additionally, you can also store this BBQ dry rub in the refrigerator or at room temperature as long as it is in an airtight container.
If you do store your BBQ rub at room temperature, be sure to store it in a cool dark area away from sunlight or the stove.
More importantly, label and date the Ziplock bag or container so you can know when to use the BBQ rub by.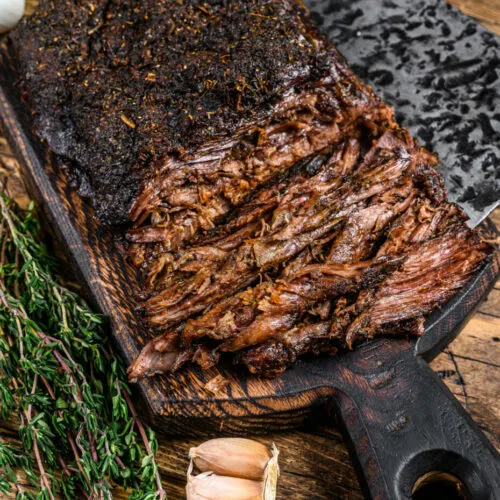 Bbq Rub Recipe
This BBQ dry rub will add robust, intense flavors to all your BBQ foodsusing simple herbs and spices.
Equipment
Whisk

Mixing bowl

Measuring cups

Measuring spoons
Ingredients
½

cup

brown sugar

½

cup

granulated sugar

¼

cup

seasoned salt

¼

cup

kosher salt

¼

cup

smoked paprika

2

tbsp

coarse black pepper

½

tbsp

cumin

½

tbsp

coriander

1

tbsp

onion powder

1

tbsp

garlic powder

½

tbsp

oregano

1

tsp

cayenne pepper

1

tsp

chili powder
Instructions
Whisk the brown sugar, granulated sugar, seasoned salt, kosher salt, smoked paprika, black pepper, cumin, coriander, onion powder, garlic powder, oregano, cayenne pepper, and chili powder in a bowl until combined.

If you are not using this rub, immediately store it in an airtight container or freezer-safe resealable bag.
Nutrition
Serving:
42
g
Calories:
100
kcal
Carbohydrates:
24.86
g
Protein:
0.9
g
Fat:
0.55
g
Saturated Fat:
0.101
g
Polyunsaturated Fat:
0.277
g
Monounsaturated Fat:
0.116
g
Trans Fat:
9
g
Cholesterol:
9
mg
Sodium:
5673
mg
Potassium:
131
mg
Fiber:
1.7
g
Sugar:
21.06
g
Vitamin A:
1512
IU
Vitamin C:
0.4
mg
Calcium:
35
mg
Iron:
1.24
mg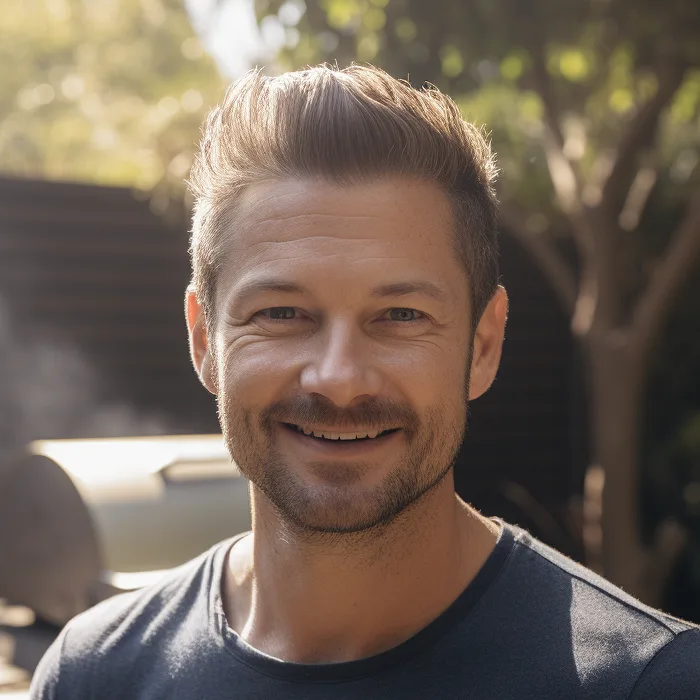 I have been smoking and grilling meat from an early age and enjoy sharing my knowledge and expertise through the hundreds of articles I have written about BBQ. I hope to make everyone's BBQ journey that little bit easier.