Are you currently on a vacation in Baton Rouge and craving some awesome BBQ? Baton Rouge is a city on the Mississippi River with great food and scenery.
Here we will take a look at the top 5 BBQ places you can visit in Baton Rouge.
Best BBQ in Baton Rouge
Couyon's BBQ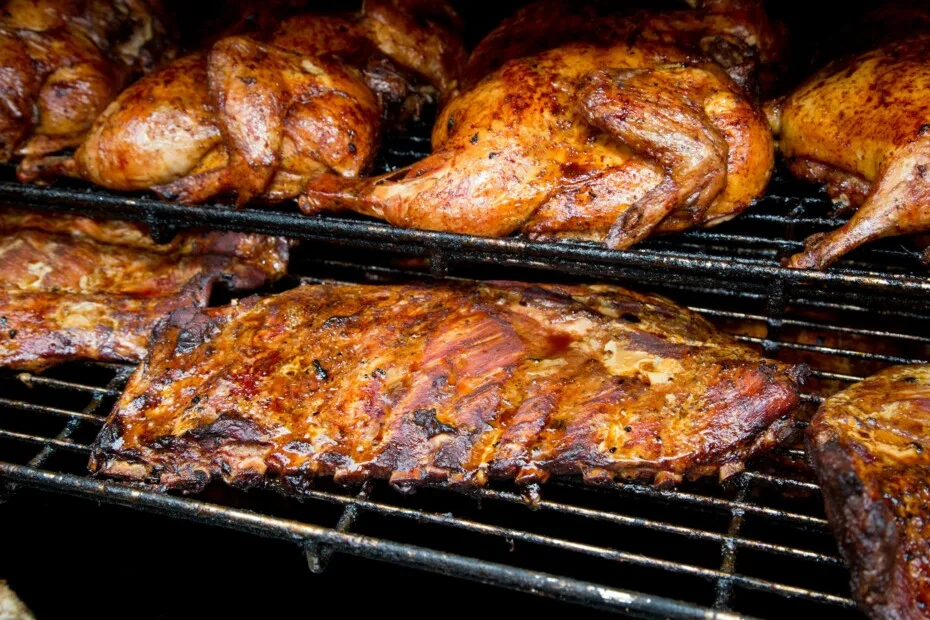 Couyon's BBQ serves one of the best barbecues in the city. They have maintained their trust with customers and high food quality since 2009.
Every dish from the menu is made with fresh ingredients and executed perfectly. The main reason Couyon's BBQ is popular is because of its fulfilling food portion size.
From beef brisket tacos to waffle fries, smoked wings, meatloaf, and a lot more, you will find a lot of dishes to indulge in.
470 N Alexander Ave, Port Allen, LA 70767, USA
Monday – Sunday, 10:30 AM – 9 PM.
+1 2253833227
Pimanyoli's Sidewalk Cafe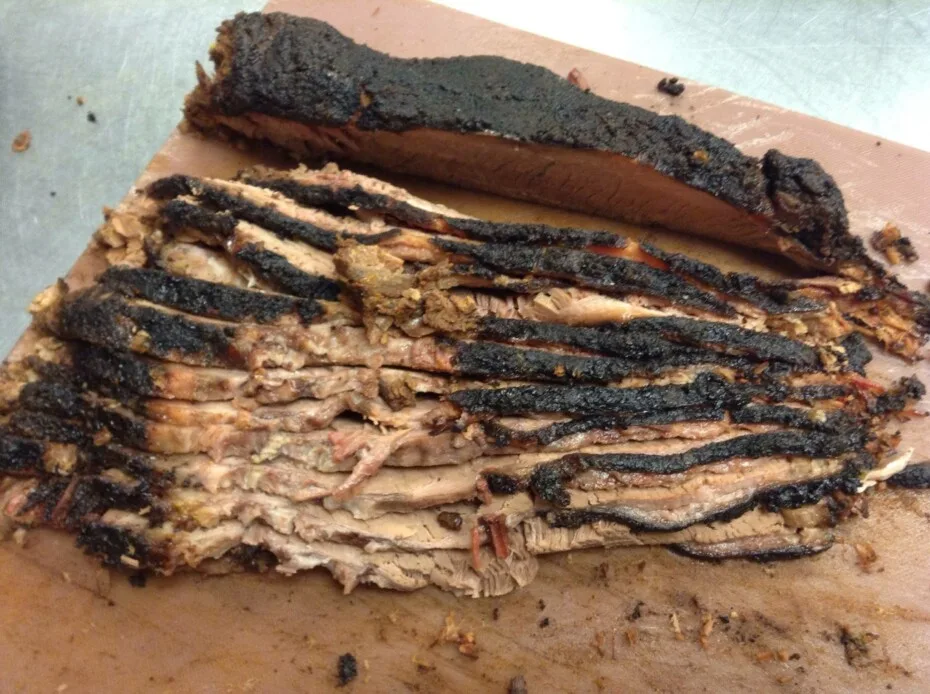 Pimanyoli's Sidewalk Cafe is popular for its lunch and dinner. Their Louisiana cuisine has a twist with some backyard influence and creole heritage.
People visit them out of curiosity but keep visiting them for their unique and fresh taste.
They have fast service and a great seating area for families.
The pass-a-dozen hot tamales are the locals' favorite, and the eatery encourages reserving tamales in advance since they get sold out very quickly.
6243, 14241 Airline Highway, Ste. 105 Baton Rouge, LA 70817.
Monday – Friday, 11 AM – 2 PM. Saturday, 11 AM – 3 PM. Sundays Closed.
+1 2257517590
TJ Ribs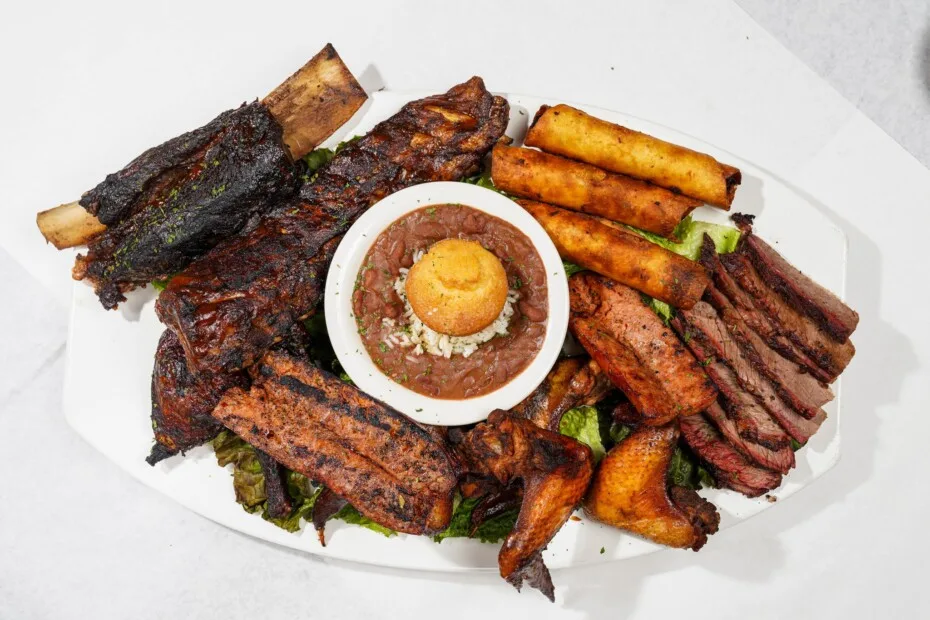 TJ Ribs have amazing baby back ribs, Cajun-inspired food, and other local delicacies for 30 years.
An original in Baton Rouge, this fine establishment even has bars and gluten-free food options for all those health-conscious foodies.
With 30 years in the business, TJ Ribs sell the best baby back ribs and seafood.
You can order online from their official website or even take whole briskets home, cut or uncut.
2324 S Acadian Thruway, Baton Rouge, LA 70808-2303
Monday – Sunday, 10:30 AM – 10 PM.
+1 2253837427
Sonny's BBQ
Sonny's BBQ has been smoking since 1968 with building its reputation slowly and gradually.
They have constantly been working on their crafting while bringing in new customers.
With great variety in dishes, you will experience an incredible quality of food.
The freshness makes the BBQ a lot better. Some of the pitmaster dishes include ribs & smoked wings, pork 3 ways, ribs & chicken, and more.
12475 Florida Blvd, Baton Rouge, LA 70815, United States
Friday – Wednesday, 11 AM – 9 PM. Thursdays, Closed.
+1 2252725028
Voodoo BBQ and Grill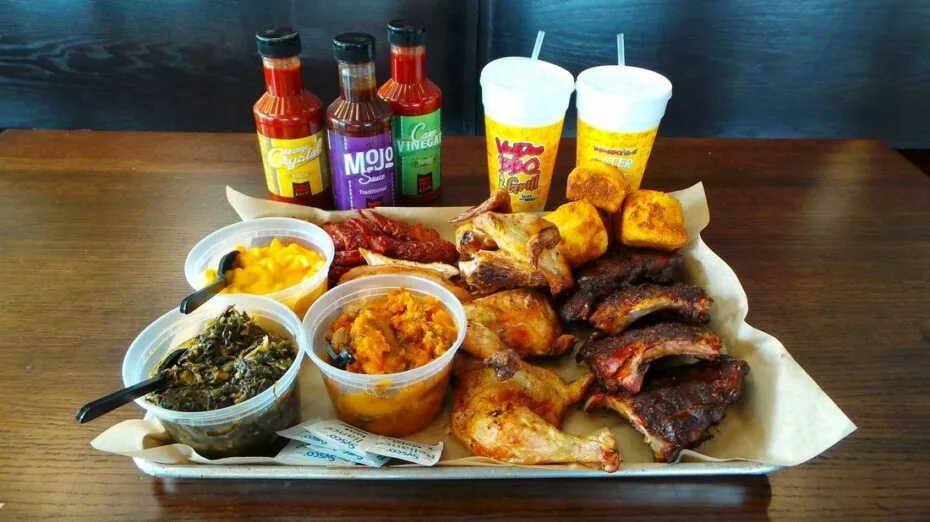 Considered to be the heart and soul of BBQ, VooDoo BBQ and Grill started in 2002 on ST. Charles Avenue.
You will be pleased to see their wide range of pork dishes and their secret spicy sauce that makes the barbecue out of this world. You can even take some of these meat potions home!
3510 Drusilla Ln, Baton Rouge, LA 70809, United States
Monday – Sunday, 11 AM – 9 PM.
+1 2256362271
You might also be interested in: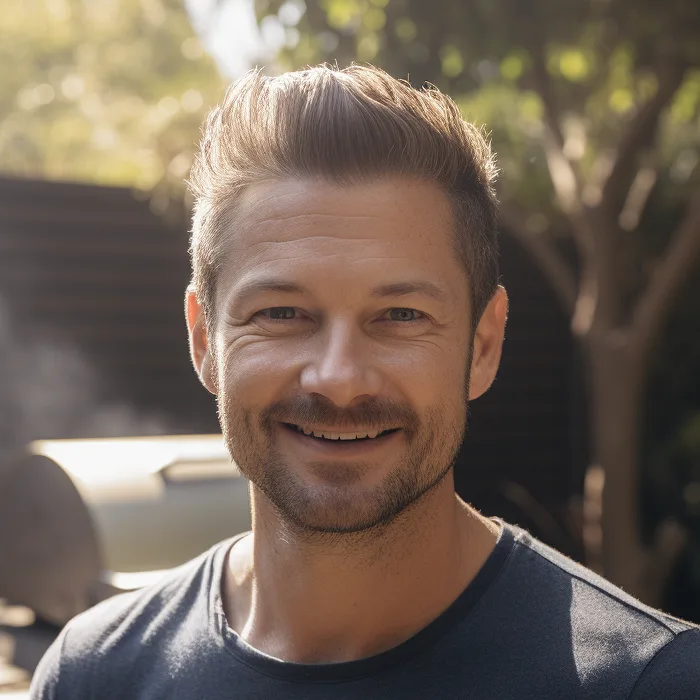 I have been smoking and grilling meat from an early age and enjoy sharing my knowledge and expertise through the hundreds of articles I have written about BBQ. I hope to make everyone's BBQ journey that little bit easier.