Reno city is in Nevada is always brimming with tourists. When tourists hit a new city, tourists try the local cuisine, and here at Reno, you'll find some of the best BBQ in Nevada.
If you're here visiting with friends and family, make sure to visit any of these top 5 best BBQ places in Reno.
Best BBQ in Reno
Brothers Barbecue
Brothers Barbecue has been running through multiple generations and are notorious for their famous Texas-style Barbecue.
However, with a good amount of food portions and reasonable price, Brothers barbecue has managed to stay on the top list for years.
They have friendly customer service with a wide range of ribs, smoked sausages, and many different varieties of meat you can explore.
If you're looking for tender, juicy, succulent meat, the ribs should be a priority!
618 S Center St, Reno, NV 89501, United States
Monday – Sunday, 7 AM – 11:30 PM
+1 7753843547
BJ'S Nevada Barbecue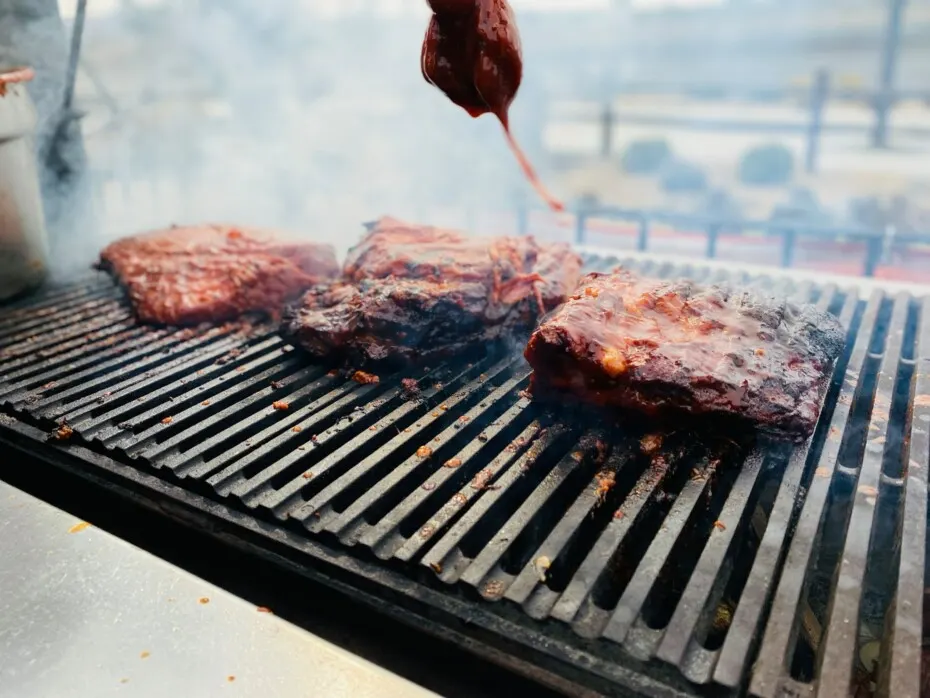 BJ's Nevada Barbecue has been open since 1986, delivering quality BBQ to residents and sprawling tourists.
Their Cherry Chipotle and Bourbon barbecue sauce is the reason behind their success. The sauce goes perfectly with the tender meat.
This fine eatery has won a couple of awards for its tastiest ribs and sauce. You can even find Southern classics here, such as shrimp and grits, biscuit and gravy, and chicken fried steak!
80 E Victorian Ave Sparks, Nevada
Sunday, 7 AM – 2 PM. Monday – Thursday, 6:30 AM – 8:30 PM. Friday, 6:30 AM – 9 PM. Saturday, 7 AM –9 PM.
+1 7753551010
Butchers Kitchen Char-b-Que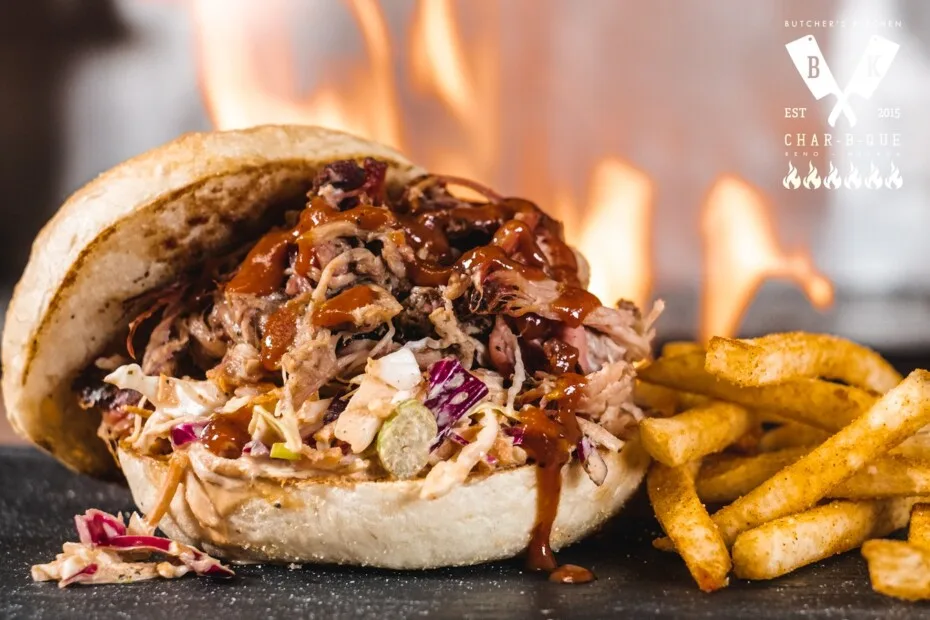 Butchers Kitchen Char-B-Que has one of the best Briskets in the city along with delicious and fresh BBQ. With sweet hospitality just like their meat, you will be eager to visit them again and again.
Indulging in slowly cooked BBQ on wood is the best feeling you can get from these passionate chefs.
You can even order BBQ at your home as they're available on GrubHub and UberEats.
7689 S Virginia St, Reno, NV 89511-1144
Tuesday – Friday, 11 AM – 8 PM. Saturday – Monday, Closed.
+1 7754995855
Famous Dave's Bbq Restaurant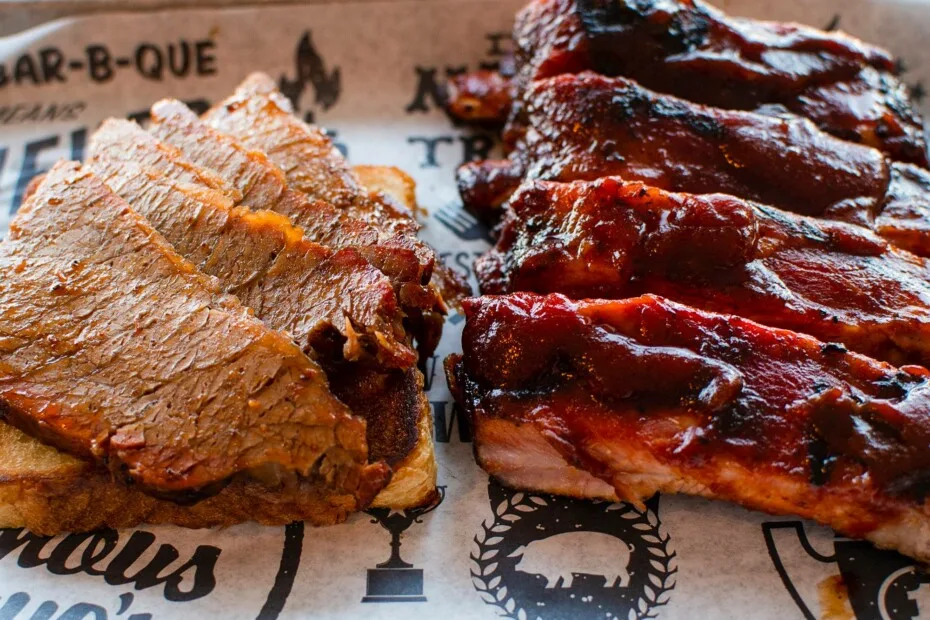 Famous Dave's BBQ Restaurant has more than 700 awards under their sleeves, and this is for some reason.
Dave has traveled the whole country to learn about BBQ, people call him BBQ encyclopedia. You just know, you are going to get a perfectly grilled piece of meat in Famous Dave's kitchen.
They smolder their hickory logs at 4:00 AM and hand rub them with incredible spices to slow cook them to perfection.
Address – 4925 Kietzke Lane, Reno, NV 89509
Sunday – Thursday, 11 AM – 8 PM. Friday – Saturday, 11 AM – 9 PM.
+1 7758267427
Carolina Kitchen
Carolina Kitchen makes the best beef brisket with their secret homemade spicy BBQ sauce.
Because of their great sauce and good food portions, Carolina provides fantastic value meals.
The down-to-earth setting and massive portions are some of the best reasons to spend your evening here with your family.
950 Glendale Ave, Sparks, NV 89431-5792
Monday – Saturday, 11 AM – 6 PM.
+1 7753594776
You might also be interested in: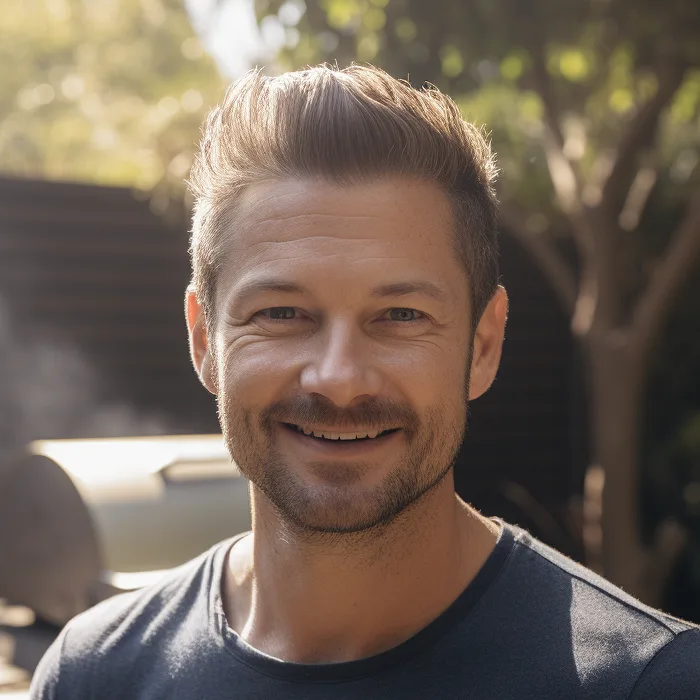 I have been smoking and grilling meat from an early age and enjoy sharing my knowledge and expertise through the hundreds of articles I have written about BBQ. I hope to make everyone's BBQ journey that little bit easier.