Craving for juicy and smoky barbecue in Connecticut? Don't worry, just keep reading down below to find out the best BBQ places in Connecticut.
Best BBQ in Connecticut
Hoodoo Brown BBQ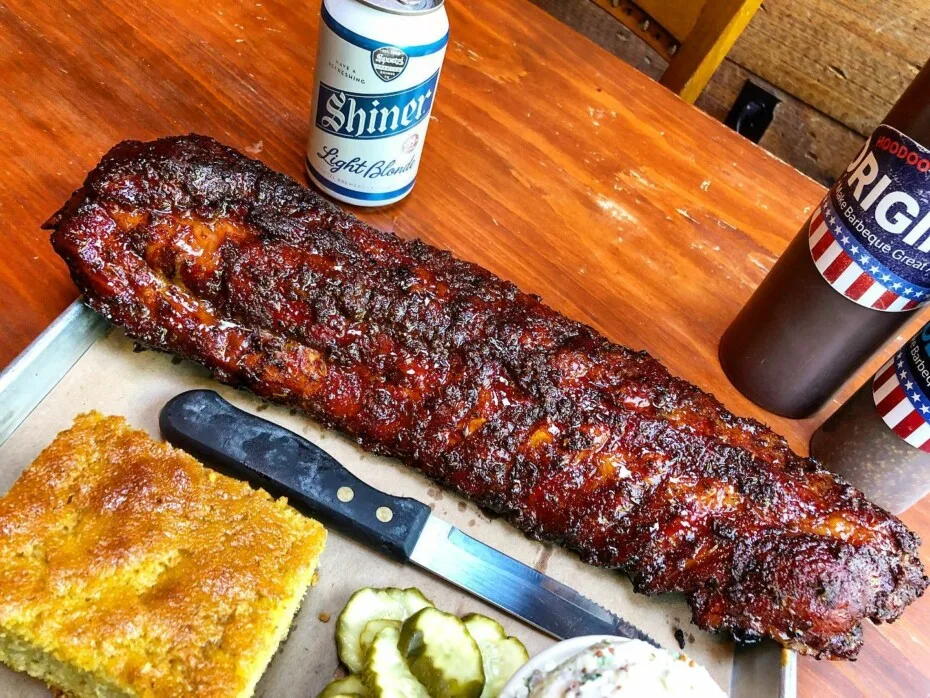 Hoodoo Brown BBQ started slowly, but now it has grown to new heights.
They offer authentic Texas-style BBQ with craft beers and cocktails to lighten up the mood.
You can try their crackling pork belly, smoked sausages, and brisket.
They have some unique sides, such as sweet and spicy Brussel sprouts, interstellar potatoes, apple vinegar slaw, and more!
967 Ethan Allen Highway Ridgefield, CT 06877
Tuesday – Thursday, 4 PM – 9 PM. Friday – Saturday, 11:30 AM – 10 PM. Sunday, 11:30 AM – 8 PM.
+1 203 4386033
Smokin' With Chris
Smokin' With Chris is not only loved by customers but also by critics.
The restaurant offers many amazing dishes with great live music with a lively patio.
But most people will recommend you to try their beef briskets.
The meat and sauce go perfectly together here, making this one of the best bbq experiences you can have in the area.
It's the perfect place to have a full dinner or simply grab a quick sandwich to eat, you'll definitely enjoy it!
59 West Center St. Southington, CT 06489
Tuesday – Saturday, 11:30 AM – 8:00 PM. Sunday, 12 PM – 8:00 PM.
+1 8606209133
Chesters BBQ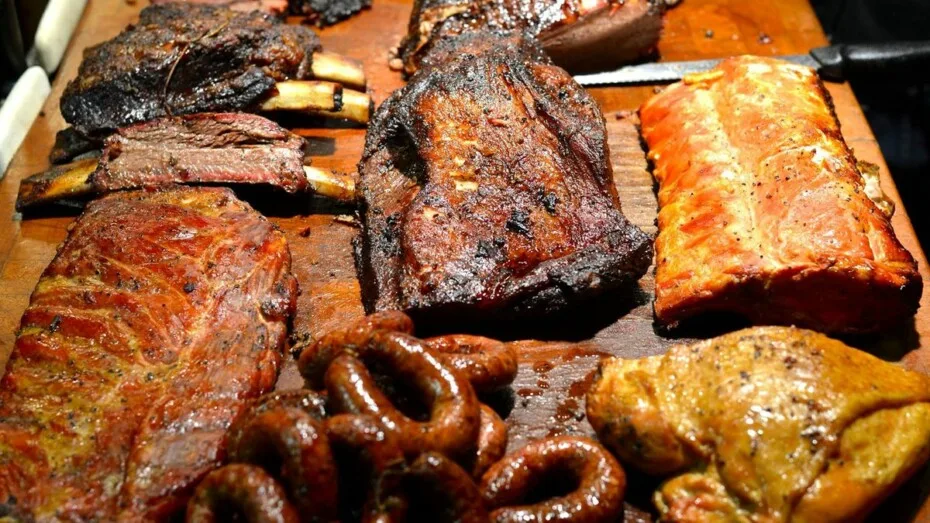 Chesters believe BBQ is not about the sauce but about what the sauce goes on, AKA the meat!
That's a bold statement to make because many BBQ places depend totally on their sauce.
But they are definitely confident about their high-quality BBQ meats.
Try their pulled pork cooked on hickory and cherry wood for that special flavor.
They season their pork and ribs with their own spicy and herb rubs. You can even indulge in their special chili!
943 Poquonnock Road Groton, CT 06340
Monday – Sunday, 11 AM – 8 PM.
+1 860 449 6868
Bayou BBQ and Grill
Bayou BBQ and Grill cook their meats on apple, oak, and cheery wood for about 8-16 hours to give it that juicy, smokey, and succulent taste while retaining a thick bark.
They even have their custom-made BBQ smokers. Try their Bayou pigout, a plate filled with all assortments of pig meat to get you started!
All real hickory BBQ meats come with homemade cornbread.
221 Shaw St, New London, CT 06320, United States
Tuesday – Saturday, 4 PM – 8.30 PM.
Bear's Smokehouse
Bear's Smokehouse provides a lowkey setting offering local BBQ with options of comfort sides to enjoy your meal.
You should try their slow-cooked beef and fried chicken sandwich. Bear's Smokehouse is a great place to visit when you are in Connecticut.
The place has friendly vibes that will have you coming back for more.
2152Poquonock Ave Windsor, CT 06095
Sunday – Wednesday, 11 AM – 9 PM. Thursday – Saturday, 11 AM – 10 PM.
+1 8607858772
When Pigs Fly South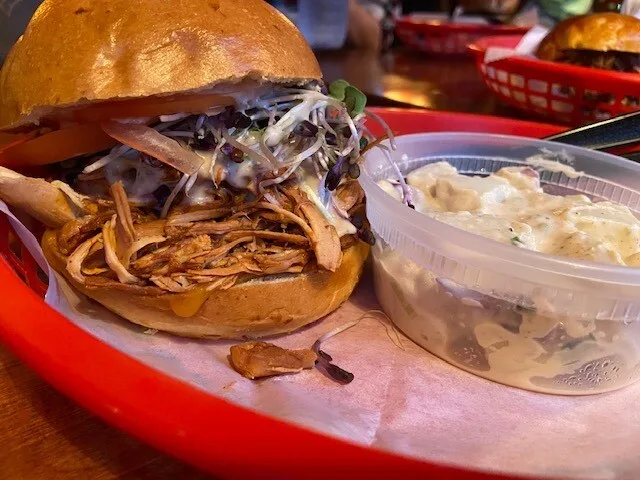 When Pigs Fly South has been running since 1969 with flavor full dishes on their menu, their meat is cooked to perfection in their custom-made smokers.
They serve black-eyed and collard green peas to go with some of the southern dishes.
The whole menu is well planned, and you can tell by looking at it that the chefs put a lot of thought into the dishes and combination.
You might be here for BBQ, but don't forget their famous Louisiana Seafood Gumbo!
29 West Main Street Sharon, CT
Tuesday – Thursday, 11 AM – 7 PM. Friday – Saturday, 11 AM – 8 PM. Sunday, 11 AM – 7 PM.
+1 860 492 0000
Wire Mill Saloon and BBQ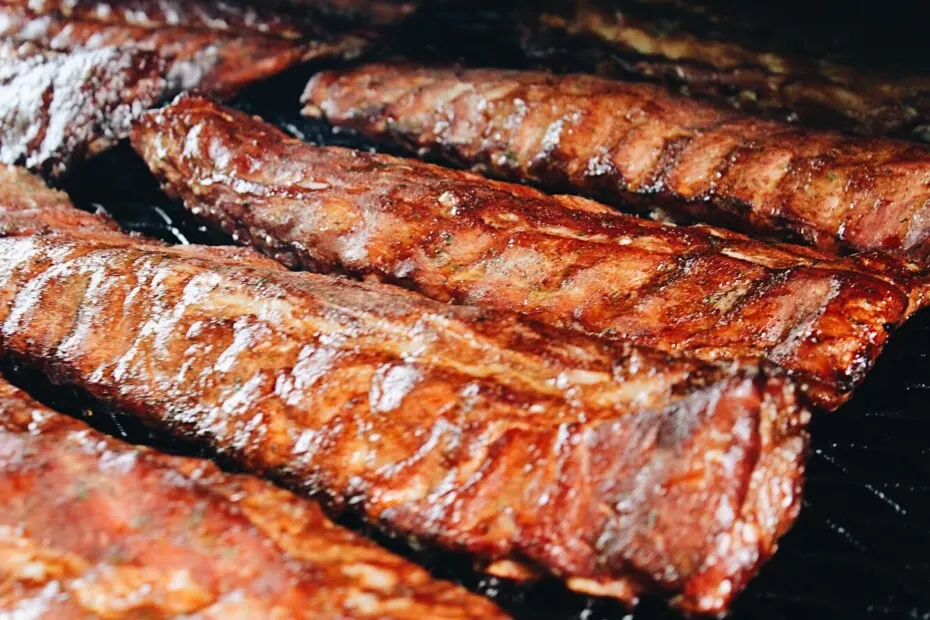 Wire Mill Saloon and BBQ start their work early in the morning to give their customers the best slow and low smoked meat.
Try their homemade sausages with just the right kick of spice and homemade goodness.
Also, the Brunswick stew, which is a secret recipe, has been making noise among the locals for how good it is.
They also have pulled pork, beef brisket, chicken, and more specialties. They have a lot more to offer, and everything is fresh and as tender as it can get.
This is a must-try place in Connecticut!
12 Old Mill Road, Redding, CT 06896
Tuesday – Sunday, 12 AM – 9 PM. Monday Closed.
+1 203 544 9988
You might also be interested: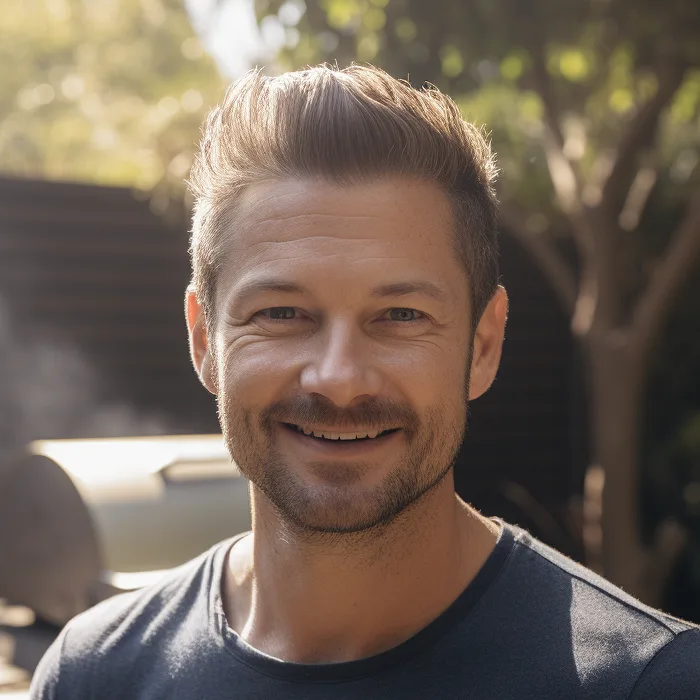 I have been smoking and grilling meat from an early age and enjoy sharing my knowledge and expertise through the hundreds of articles I have written about BBQ. I hope to make everyone's BBQ journey that little bit easier.