Sometimes it becomes difficult to search for the most suitable, affordable, and best-quality BBQ spots to dine out with family and friends if you are living in Boston.
If you really want to mesmerize yourself with the elevating art of grilling with some wood-fired BBQ and a huge variety of scrumptious dishes, then you must go through our selection of the 8 best BBQ joints in Boston.
This is the ultimate guide for all BBQ enthusiasts and lovers who want to enjoy Boston-area barbecue right now!
So, what are you waiting for? Read ahead if you are a meat-lover, and don't settle for anything less than the best!
Best Bbq in Boston
The Smoke Shop Bbq – Seaport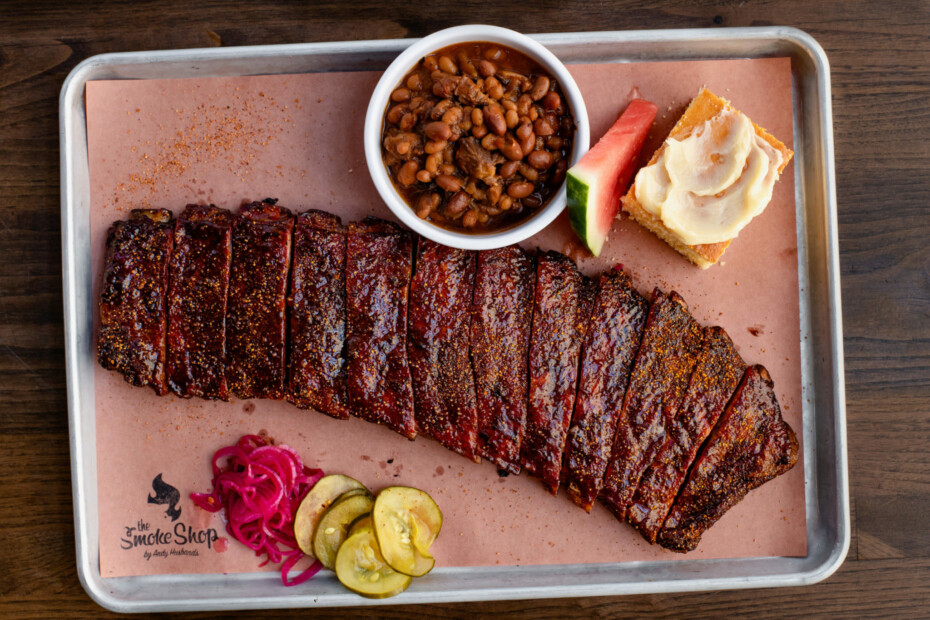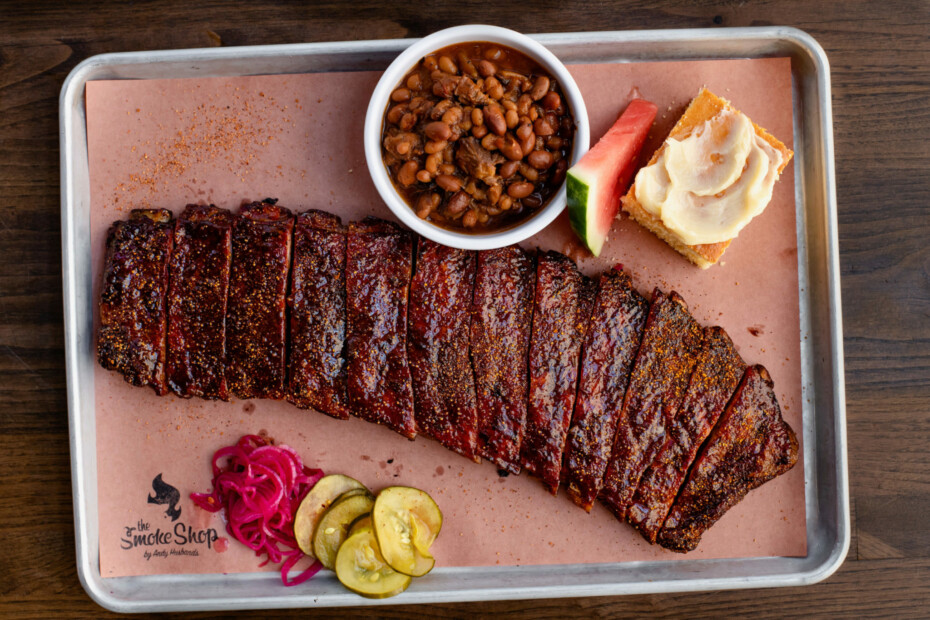 If you're looking for award-winning BBQ in the Boston area, look no further than The Smoke Shop BBQ.
It actually pays tribute to America's oldest cuisines, made by many of Boston's beloved chefs to please their customers.
Its BBQ menu is truly one of a kind and will leave your jaw-dropping and taste buds aware.
You just have to go through the menu card and select your favorite meal with different sides and drinks.
So, what are you waiting for? Go ahead and place your order!
343 Congress Street, Boston, MA 02210, USA
+1 6172617427
Monday–Saturday, 11:30 AM – 9:00 PM.
Sweet Cheeks Q
Do you want to reserve a table at Sweet Cheeks Q and enjoy your favorite BBQ and freshly-made cuisine in a relaxing environment?
If yes, then just pull up your chair and relax. This area offers indoor dining as well as delivery or take-out.
Its menu is quite tempting and tasty, as you would expect.
With options to choose from different hot BBQ trays, you can add two scoops of sides to your meal.
All sides are classic southern side dishes and include coleslaw, baked BBQ beans, mac n cheese, and more.
1381 Boylston Street, Boston, MA 02215, USA.
+1 6172661300
Tuesdays – Fridays, 4:00 PM– 9:00 PM. Saturdays and Sundays, 11:30 AM – 9:00 PM.
Redbones Barbecue
Redbones Barbecue is open for pickup curbside and delivery. You will find all types of food here.
For example, BBQ Hash, Buffalo Wings, Fried Hush Puppies, sandwiches, combos, add-ons, special dinners, and all kinds of drinks right here.
So, why not fill up your tummy to the fullest with some amazing deals and BBQ dishes? The portions here are massive!
55 Chester St, Somerville, MA 02144, United States
+1 6176282200
Mondays are closed; Tuesdays through Sundays are open from 12 PM to 9 PM.
Olde Magoun's Salon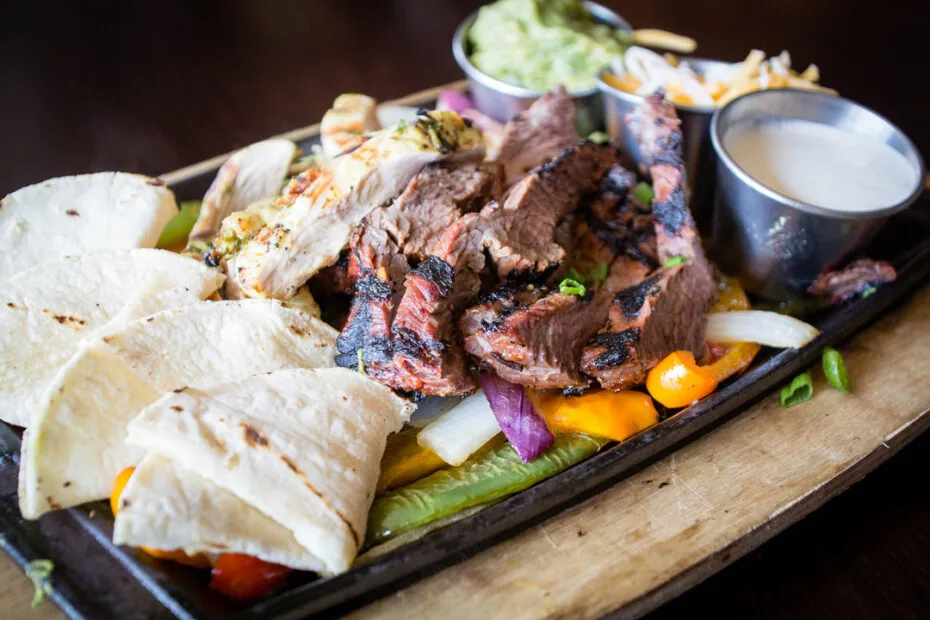 Welcome to Olde Magoun's Saloon, which offers all types of BBQ and other dishes that have no match in taste and aroma in town.
They have introduced innovative food with some unique ingredients and extraordinary recipes that will blow your mind.
Here you will find the Shareable and Signature options from which you can choose your favorite food item.
You can even join them for the traditional Sunday slow-roasted lunch. They know how to keep you HOOKED!
518 Medford St, Somerville, MA 02145, United States
+1 6177762600
Monday – Wednesday, 4:00 PM – 11:00 PM. Thursday, 12:00 AM – 11:00 PM. Friday – Sunday, 10:00 AM –11:00 PM.
The Porch Southern Fare and Juke Joint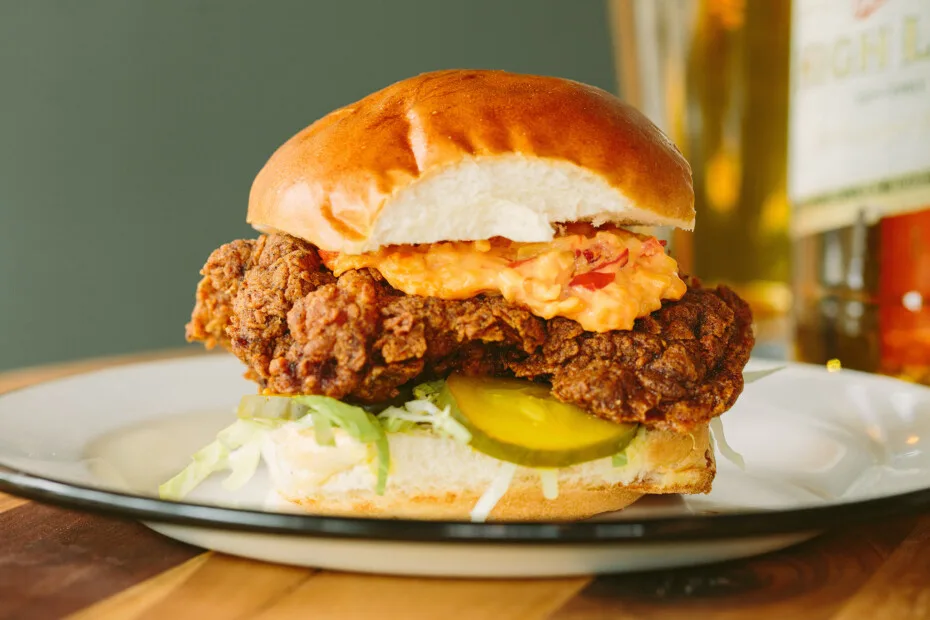 The Porch Southern Fare and Juke Joint menu is so extensive and detailed that you will definitely get confused.
The variety of food they have is truly out of this world. Everything seems perfect whether it's taste, aroma, style of serving, services, customer care, dining areas, or delivery.
They have arranged quite a remarkable menu plan, including options for plates, sides, trays, fried chicken trays, and whatnot.
Smoked chicken and smoked brisket are worth the try. So, prepare yourself to eat, drink, and listen!
175 Rivers Edge Dr, Medford, MA 02155, United States
+1 7818749357
Tuesday – Friday: 5:30 PM – 9:00 PM. Saturday, 12:00 PM – 9:00 PM. Sunday, 12:00 PM – 6:00 PM.
Blackstrap Bbq
At Blackstrap BBQ, you will find a wide variety of food items and cuisines made with good old fashion love.
This location offers a great ambiance, with skilled pit masters serving up chopped up hot fresh BBQ meats.
Enjoy the lavish interior with some amazing food.
BBQ dishes include pulled pork, burnt ends, pulled chicken, briskets, sausage, Memphis ribs, and many more!
47 Woodside Ave, Winthrop, MA 02152, United States
+1 617 2071783
Tuesday – Thursday, 5:00 PM – 12:00 AM. Friday and Satuday, 12:00 PM – 1:00 AM. Sunday, 11:00 AM – 11:00 PM.
Bbq Chicken
BBQ Chicken has made life simple for all the BBQ lovers out there in Boston.
You can order a BBQ lunch or dinner plate and choose your style of protein, which includes golden olive chicken, honey garlic chicken, soy garlic chicken, and many more.
This BBQ spot offers high-quality and tasty chicken BBQ that you can check out for a lip-smacking and finger-licking experience.
182 Harvard Ave, Boston, MA 02134, United States
+1 6179033359
Sunday – Thursday, 11:00 AM – 11:00 PM. Friday – Saturday, 11:00 AM – 2:00 PM.
Causeway Boston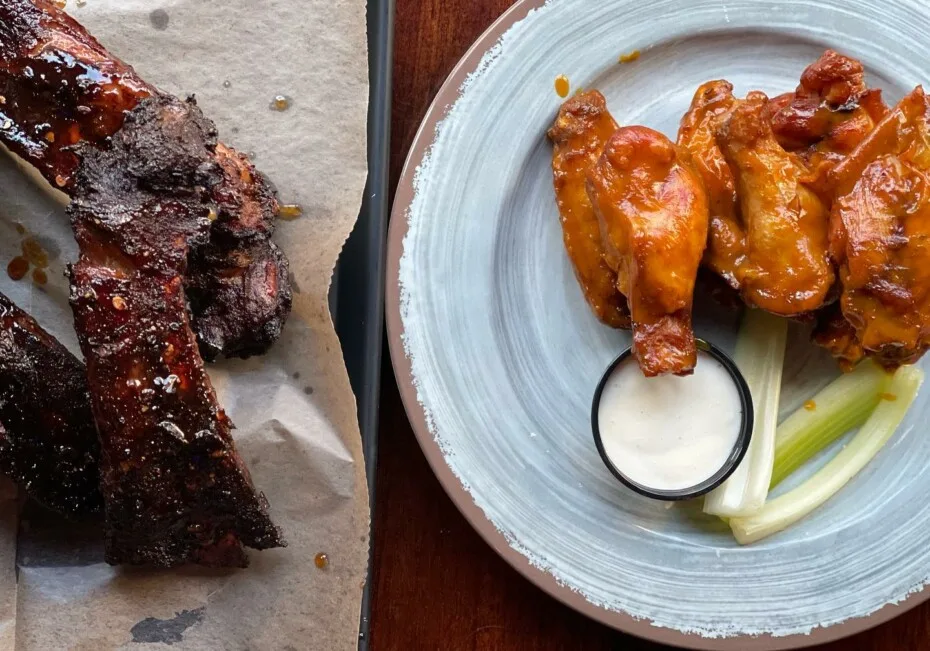 Causeway Boston is a sports bar with beer on tap and a BBQ grubs menu that will fulfill your cravings.
The establishment has a highly professional working staff and some exceptional cuisine that you might have never tried before.
It has three different types of menus, such as a breakfast menu, the main menu, and a special football menu.
Their BBQ includes smoked wings, short rib and brisket sandwiches, Virginia BBQ chicken, BBQ pickle chips, and much more.
It's the perfect hangout spot with your friends over a cold glass of beer and BBQ dishes!
65 Causeway Street, Boston, MA 02114.
+1 617 8581880
Monday – Sunday, 9:00 AM – 2:00 AM.
Blue Ribbon Bbq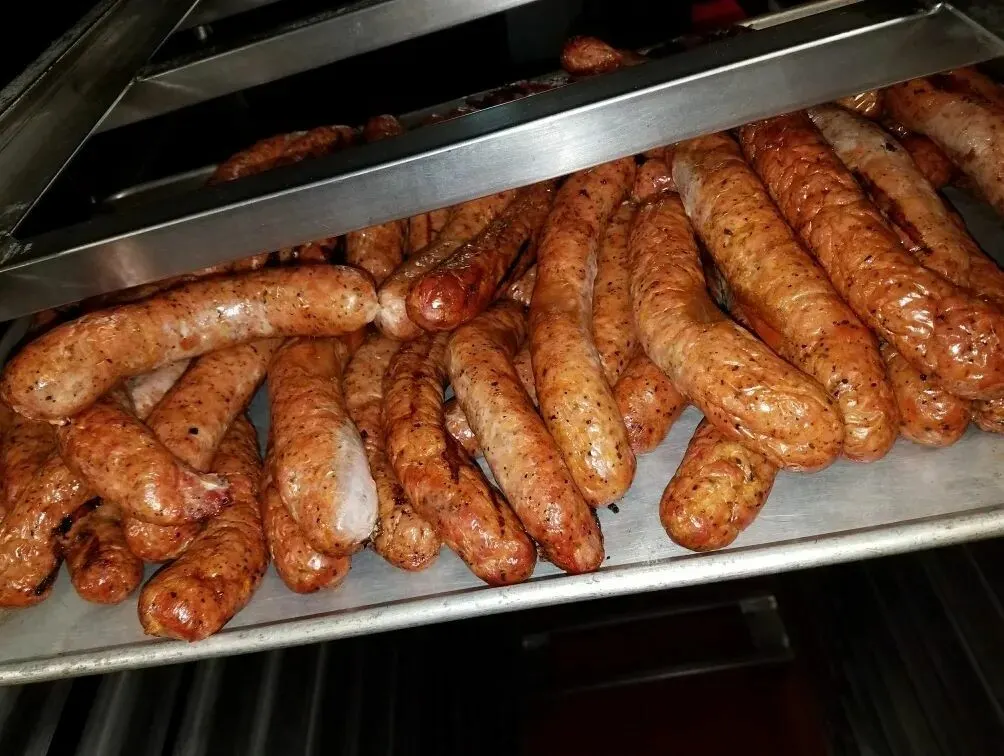 Blue Ribbon BBQ boasts a few locations, including this Dedham gem with a full menu and catering services if you're having an event.
They've got a great selection of sandwiches and smaller bites, but if BBQ is what you're here for, then look no further than their generous platters.
Served with cornbread and 2 sides, they've got ample options from Kansas City Burnt Ends to Texas Sliced Beef Brisket or even a change of pace with Jamaican Jerked Chicken.
342 Washington St, Dedham, MA 02026

Monday – Saturday 11 AM – 9 PM, Sunday 11 AM – 8 PM

+ 1 781-312-2583
Pit Stop Barbecue
Behind the great 'cue at Pit Stop Barbecue is 5 generations of experience and tradition. This family joint takes its job seriously and offers a to-the-point menu with the classics.
Grab pork and beef by the tray, slabs of juicy ribs, or sliced tender brisket cooked to perfection.
They've got you covered with chopped pork and sausage sandwiches, too, and comforting sides like yams, collard greens, and mac & cheese. Don't skip out on the Banana Pudding; it's a showstopper!
888 Morton St A, Mattapan, MA 02126

Thursday – Saturday 2 -11 PM

+ 1 617-436-0485
You might also be interested: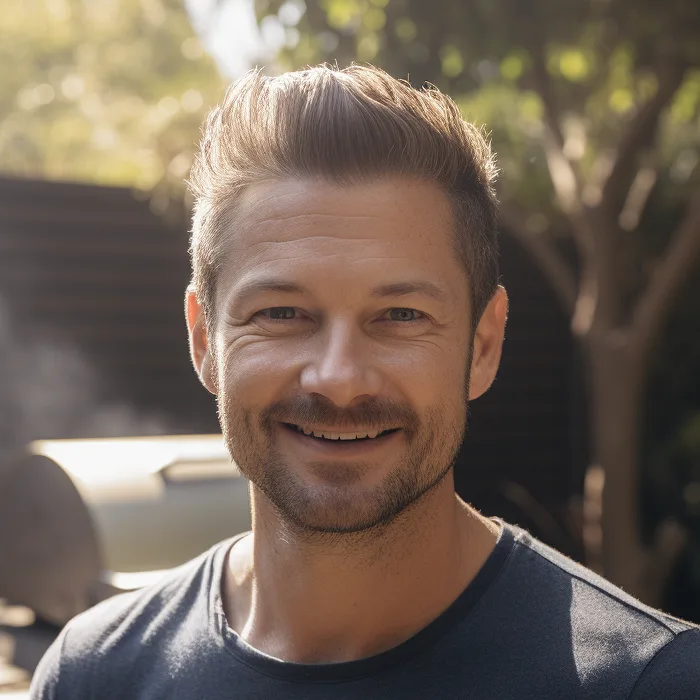 I have been smoking and grilling meat from an early age and enjoy sharing my knowledge and expertise through the hundreds of articles I have written about BBQ. I hope to make everyone's BBQ journey that little bit easier.