New Orleans is regarded as one of America's culinary capitals. It has world-class chefs turned smokers that are building their own barbecue legacy from the ground up.
The local chefs here in New Orleans are top-notch food innovators.
With unique rubs and special sauces, they come up with recipes good enough to tempt BBQ lovers.
Here is our list of the top 10 best BBQ in New Orleans you should try.
Best BBQ in New Orleans
Blue Oak BBQ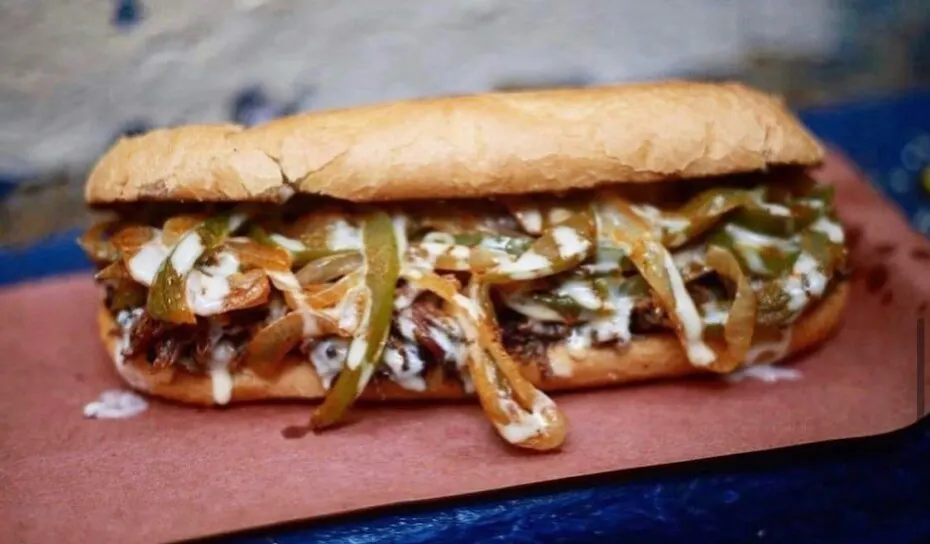 Blue Oak BBQ is good news for low and slow-cooked smoked meat fans.
Although for several years, it operated at Chickie Wah Wah, Blue Oak now has its own digs on Carrollton Avenue in Mid City.
It has a good seating space and a bar where you can get a wide variety of drinks throughout the day.
Some food items here are so good that you can't wait to get a bite into it, such as their famous crispy brisket and pulled pork.
Want to explore something different? Try their spicy green onion sausage!
900 N Carrollton Ave New Orleans, LA 70119, US
Monday – Sunday, 11 AM – 9 PM.
+1 504 8222583
Cochon Butcher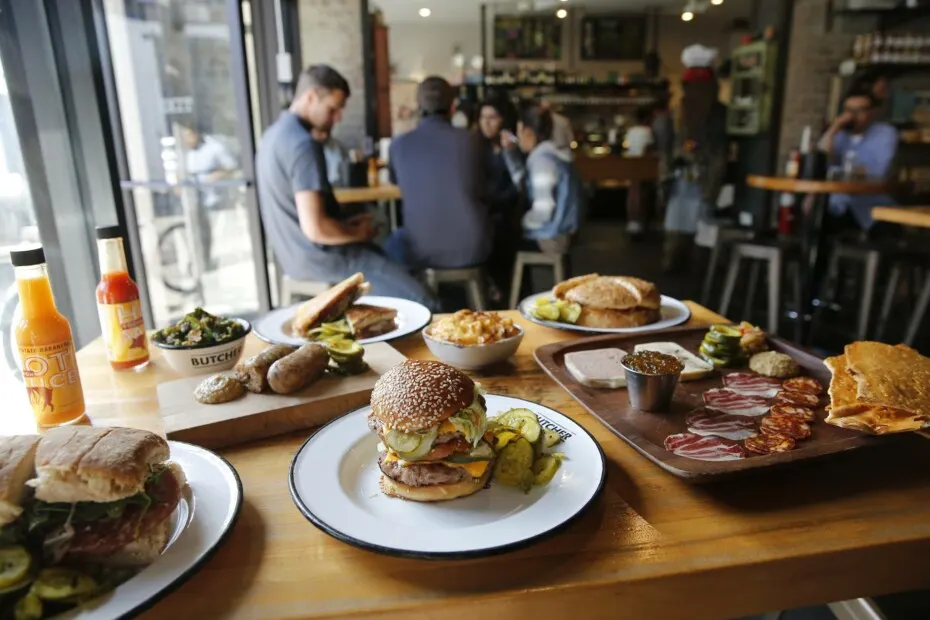 Cochon Butcher does a lot more than just barbecue. About 2,000 pounds of meat are butchered in-house each week.
They are known for using purely natural meats from local farms.
Everything at Cochon Butcher is homemade, from their rubs to sauces, pickles, bread, and more.
They even have handcrafted knives and other butcher essentials that you can purchase for your kitchen. Check out the tasty offerings from Cochon Butcher, you'll thank us!
930 Tchoupitoulas St, New Orleans, LA 70130
Monday – Sunday, 11 AM -10 PM.
+1504 5887675
Walker's BBQ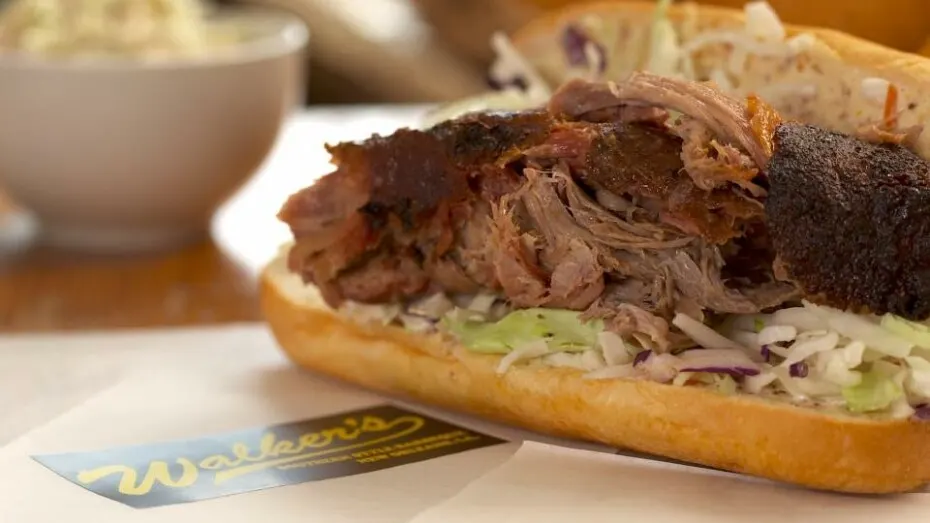 Walker's BBQ has amazing Cochon De Lait Po-boy any time – provided you get there early enough.
You should not miss the Jazz, Satcmo and Heritage festival which happens once annually.
Here, they offer a variety of choices. Though the Cochon De Lait Po-boy seems to be the most popular, you can have your go at the ribs and chicken if you don't fancy pork.
Their smoked chicken is amazing but whatever you get, enjoy it with potato salad smothered mustard greens on the side.
10828 Hayne Blvd New Orleans, LA 70127
Wednesday – Friday, 10:30 AM – 3 PM. Saturday – Tuesday, Closed.
+1504 2418227
Central City BBQ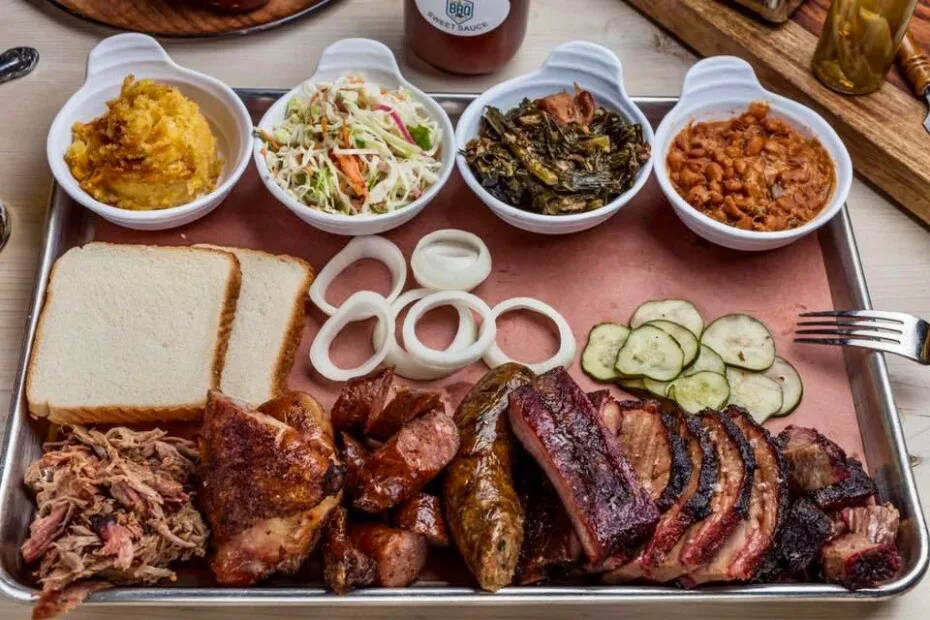 Central City BBQ is famous for its overnight smoked meat and Hogs. There are traditional barbecues with special additions such as the horseradish crème and the umami pickles.
You can enjoy some cold beer with a burnt ends sandwich, crusted brisket, and pulled pork. Order the killer slaw and crispy Brussels to go with the mains.
The shredded pork, beef brisket, strongly smoked pork ribs with flavored smoked boudin are specials that will tantalize your tastebuds.
1201 Rampart St New Orleans, LA
Monday – Thursday, 11 AM – 7 PM. Friday – Sunday, 11 AM – 9 PM.
+1504 5584276
Frey Smoked Meat Co
Frey Smoked Meat Co is a mid-city barbecue spot that serves amazing sausage, barbecue sandwiches, and outstanding platters.
It supplies some of the best biscuits, cornbread, biscuit fries, mac and cheese, milkshakes in the region.
The place is much more than an award-winning BBQ eatery.
It embodies culture with good food, and what better place to try whiskey than New Orleans.
Frey has more than 50 different beers and 40 whiskeys to pair with your meats. Before you leave, get a coffee and doughnut shake to go!
4141 Bienville St Ste 110 New Orleans, LA 70119
Tuesday, Closed. Wednesday and Thursday, 11:30 AM – 8 PM. Sunday and Monday, 11:30 AM – 8 PM. Friday and Saturday, 11 AM – 9 PM.
+1 504 4887427
The Joint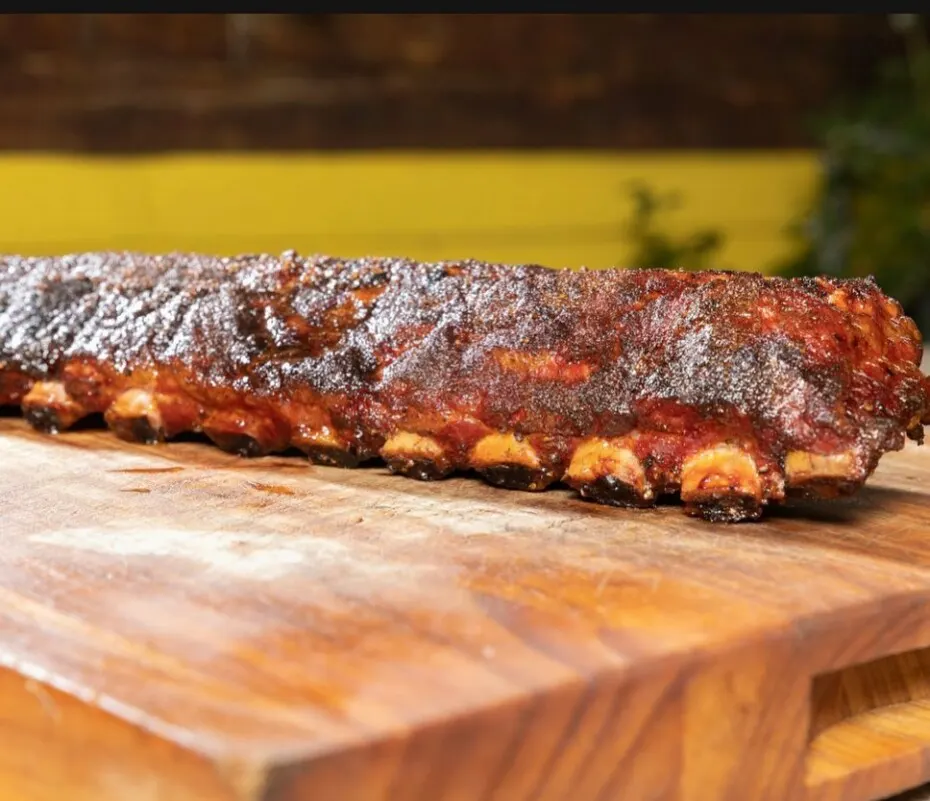 The Joint featured in Guy Fieri's "Diners, Drive-ins, and Dives" TV series earning it a reputation for having some of the best BBQ around.
The Joint is known for offering the authentic "side of the road" BBQ. They offer pork ribs, beef brisket, and sausage.
Be on the lookout for the smoked pastrami and smoked salad dressed in smoked tomato!
701 Mazant St New Orleans, LA 70117
Sunday, Closed. Monday – Thursday, 11:30 AM – 9 PM. Friday and Saturday, 11:30 AM – 10 PM.
+1504 9493232
Gyu-kaku Japanese BBQ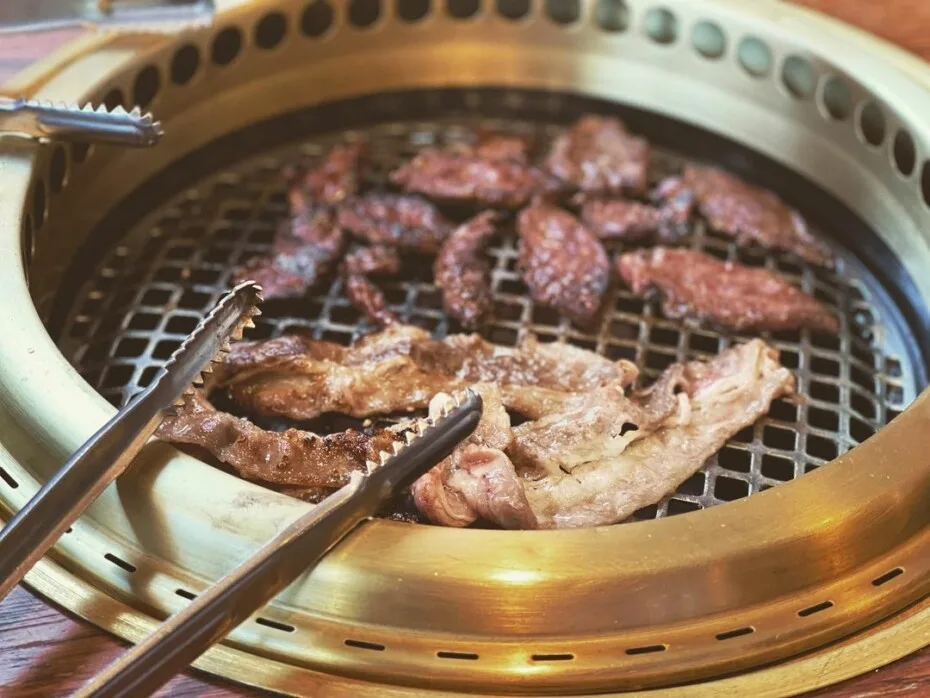 Although Gyu-Kaku Japanese BBQ offers delivery options through UberEats and other platforms, we recommend coming down here and experiencing Japanese art and culture.
The eatery is beautifully decorated to resemble a typical Japanese restaurant which adds to the food experience.
You order your choices of meats and sides, and the server brings them over. Yes, you have to grill your own food or add it to the hot pot.
Each table gets its little grill to BBQ slices of meats and veggies. It's a great fun experience with friends and family. 400 Lafayette St #101, New Orleans, LA 70130, United States
400 Lafayette St #101, New Orleans, LA 70130, United States
Sunday – Thursday, 11 AM – 10 PM. Friday and Saturday, 11 AM – 11 PM.
+1 504 507 8800
Ugly Dog Saloon & BBQ
Operational since 1998, the Ugly Dog Saloon & BBQ spot serves succulent smoked meat and sides almost 24/7.
They run till past midnight daily, serving BBQ and the Lafitte pig specialty. It's pulled pork topped with Canadian and regular bacon.
This may be dished alongside slaw, cheese, or sauce.
You can even get alligator sausage here if you're feeling adventurous.
The eatery has great outdoor seating making it a perfect spot when the weather is just nice.
401 Andrew Higgins Blvd New Orleans, 70130
Monday – Sunday, 11 AM – 2 AM.
+1 504 5698459
Bourbon & Bailey's BBQ
Bourbon & Bailey's BBQ is a special BBQ joint serving tasty pork, well smoked, and garnished meats in a comfy environment.
You will love the BBQ chicken with a side of loaded cheesy potatoes.
But if you're into seafood, you can try their BBQ oysters which come in different flavors such as garlic, parmesan cheese, and more.
Bourbon & Bailey's BBQ is a no-fuss no-frills humble establishment on Claiborne Avenue.
If you're ever around for a quick bite, consider stopping here for something a bit different.
1015 N Claiborne Ave, New Orleans, LA 70116, US
Monday – Sunday, 11 AM – 7 PM.
+1 504 766 8976
Little Korea BBQ
Little Korea BBQ serves excellent Korean food in a nice comfortable, and beautiful setting reminiscent of an authentic Korean establishment.
You're greeted twice here, once when you enter, and the staff courteously greets you, and second, when you take the first bite of the food, it's magical.
Their menu is creative, their food is exotic, and they aim to create a culinary philosophy that revolves around delivering a fantastic customer experience.
2240 Magazine St #103, New Orleans, LA 70130, United States
Thursday – Monday, 11 AM – 8:45 PM.
+1 5048215006
The Backyard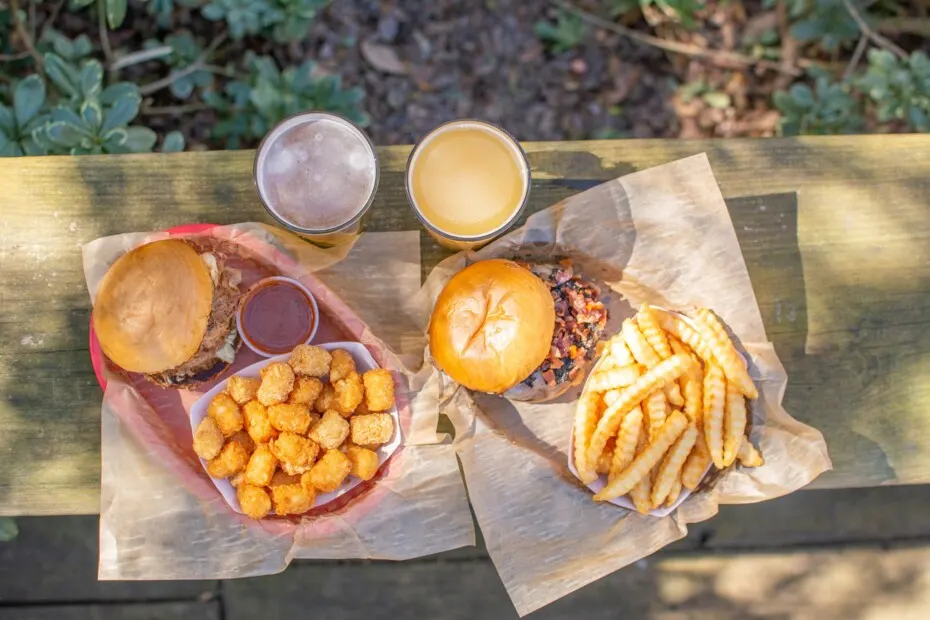 Offering a spacious backyard for a fantastic outdoor BBQ experience, The Backyard has been serving great food since 2014 in a comfortable setting.
The backyard is the perfect place to watch a game with your friends and family, specializing in smoked meats and local craft beer.
They serve BBQ on a bun, whether it is pork, turkey, chicken, brisket, or a hot dog.
In addition, you can top up your meals with homemade sauces, ranging from not-so-sweet BBQ to sweet BBQ, blue cheese, boom mayo, and other sauces.
244 W Harrison Ave, New Orleans, LA 70124, United States
Wednesday and Sunday, 11 AM – 9 PM. Thursday – Saturday, 11 AM – 10:30 PM.
+1 504 309 8767
You might also be interested in: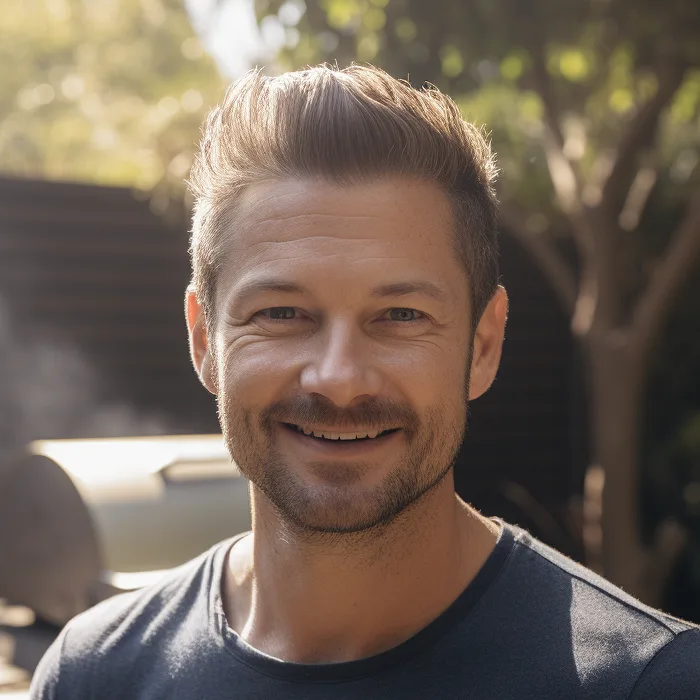 I have been smoking and grilling meat from an early age and enjoy sharing my knowledge and expertise through the hundreds of articles I have written about BBQ. I hope to make everyone's BBQ journey that little bit easier.