A city located in southern Colorado near the Rocky Mountains, Colorado Springs offers a beautiful environment and various places to visit.
Known for the Garden of the Gods, Pikes Peak, Cave of the Winds Mountain Park, and many more sites, Colorado Springs is one of the best places to spend your vacation.
However, it is not just the sites that are drawing attention but their unique style of BBQ.
Here are our top 7 picks for the best BBQ in Colorado Springs that you should try.
Best Bbq in Colorado Springs
Front Range Bbq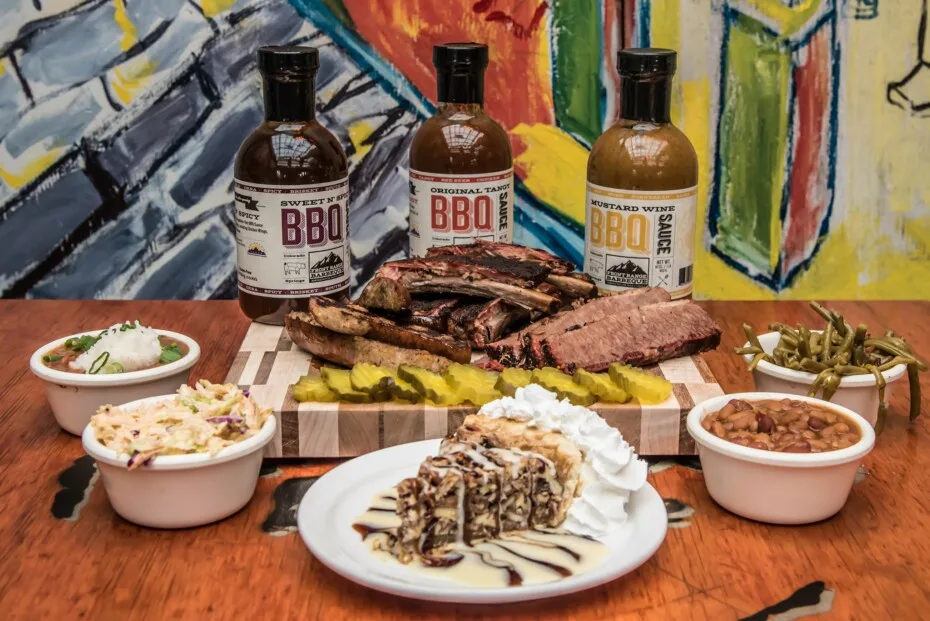 Front Range BBQ is a great place to dine with fantastic music dancing around your ears.
With a fancy interior and friendly staff, you get a really nice relaxing experience.
They are known for their hand-crafted BBQ menu, which has a southern style.
Been in the business since 2000, you can tell their BBQ is going to be something from a mile away!
2330 W Colorado Ave, Colorado Springs, CO 80904
+1 7196322596
Sunday, 11:00 AM – 9:00 PM. Monday, 11:00 AM – 8:00 PM. Wednesday – Saturday, 11:00 AM – 9:00 PM.
Rudy's Real Texas Bbq
Rudy's Real Texas BBQ has an extensive menu with a variety of BBQ dishes.
They have brisket, turkey, pork loin sandwiches which come in great portions.
The banana pudding is something you would want to finish your meal with.
It's the best dessert offered at Rudy's, and we wouldn't be lying if we said that some just come to enjoy the pudding!
315 S 31st St, Colorado Springs, CO 80904-3152
+1 7194714120
Sunday – Thursday, 11:00 AM – 9:00 PM. Friday and Saturday, 7:00 AM – 9:00 PM.
Famous Dave's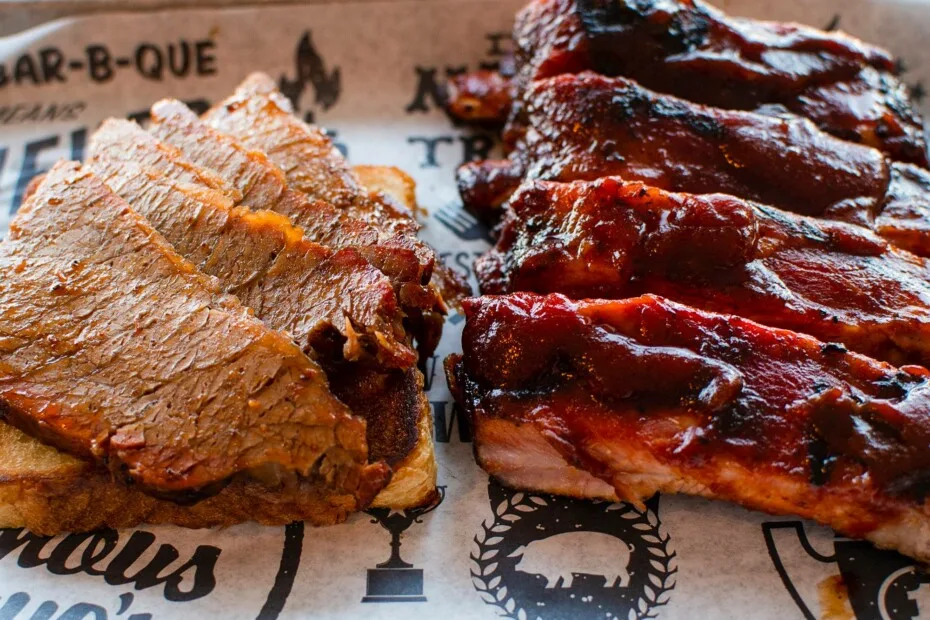 Famous Dave's has a big BBQ chain throughout the country. They have managed to make a name out of their professional BBQ quality.
They have award-winning ribs that go wonderful in their dip sauce.
They have handmade desserts that are just perfect to end the day with.
5245 N Academy Blvd, Colorado Springs, CO 80918, United States
+1 7192656227
Sunday – Thursday, 11:00 AM – 9:30 PM. Friday and Saturday, 11:00 AM – 10:00 PM.
Bird Dog Bbq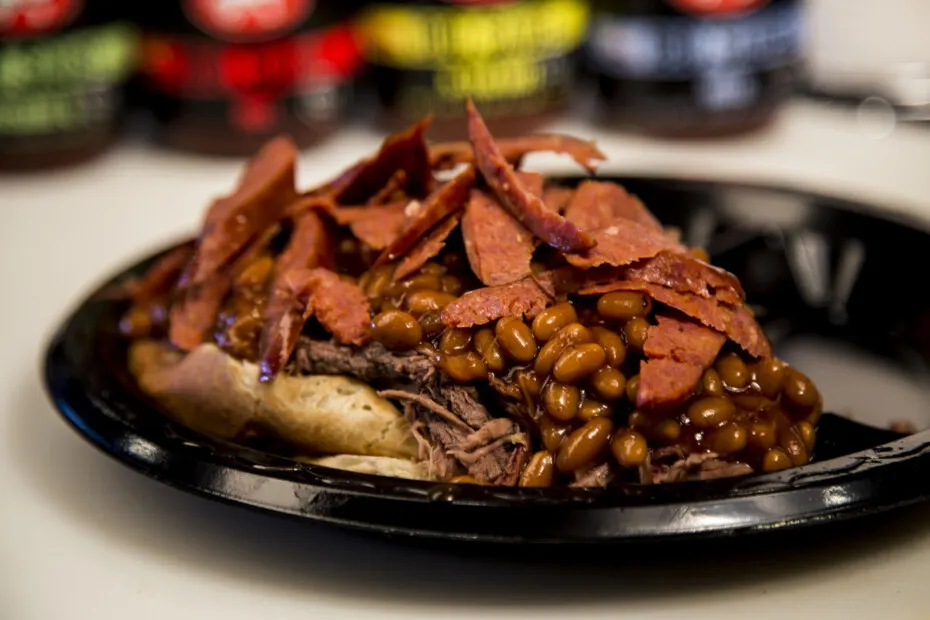 Bird Dog BBQ has been awarded as the best BBQ place in the city since the year 2007. They serve Oaklahoma style BBQ with southern-style sides.
Their meats are smoked over oak wood and slathered with hot sauce, making it something really out of this world.
If you love BBQ and go to Colorado Springs, you have to visit Bird Dog BBQ. You won't regret it!
4153 Centennial Blvd, Colorado Springs, CO 80907-3767
+1 7192686945
Monday – Saturday, 11:00 AM – 9:00 PM. Sunday, 11:00 AM – 10:00 PM.
Bourbon Brothers
Bourbon Brothers has worked hard to create a menu that everyone would love.
Their appetizer, entrees, sides, desserts, and everything else is constructed perfectly.
Everything is fresh and filled with flavors.
Bourbon Brothers is a fantastic place for parties as it's not only a great smokehouse but also an old-school tavern!
13021 Bass Pro Dr, Colorado Springs, CO 80921-3821
+1 7192191830
Sunday, 9:00 AM – 9:00 PM. Monday – Wednesday, 11:00 AM – 9:00 PM. Thursday, 8:00 AM – 9:00 PM. Friday and Saturday, 8:00 AM – 10:00 PM.
Billy Sims Bbq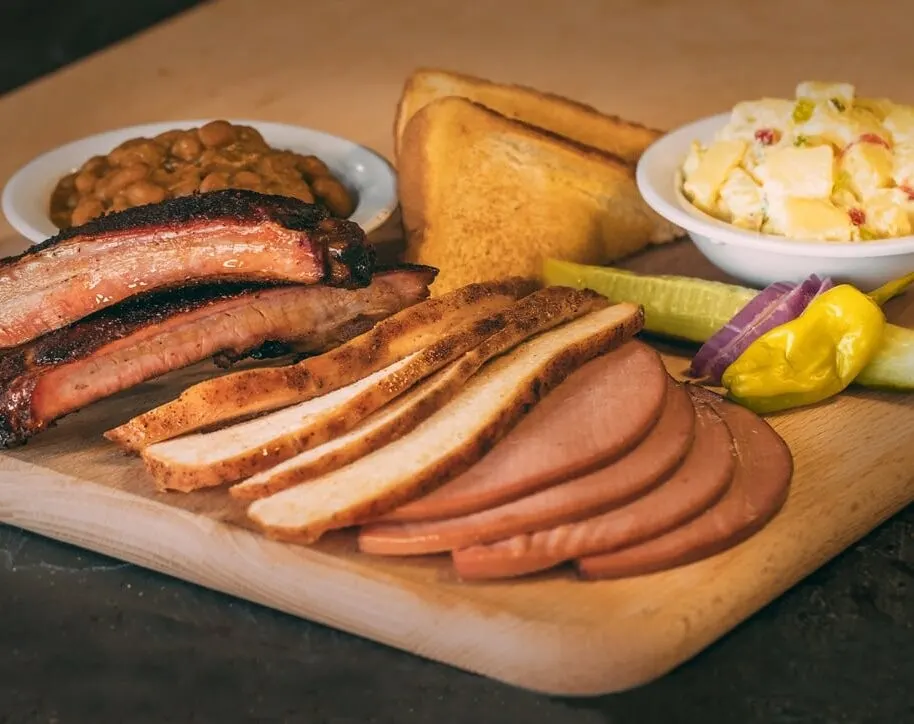 With more than 15 years of BBQ'n experience under their sleeves, Billy Sims BBQ spreads across 40 different locations, making it a successful BBQ franchise in the state.
The place offers perfectly juicy tender meat oozing with smoky essence from the special woods they use to smoke their meats.
The meat is finally mopped with a secret homemade spicy sauce that will make your taste buds dance.
This juicy and succulent BBQ spot is everything you need to put your hunger monster back to sleep.
3330 Austin Bluffs Pkwy, Colorado Springs, CO 80918-5730
+1 7193544376
Monday – Sunday, 11:00 AM – 9:00 PM.
Broken Bones Bbq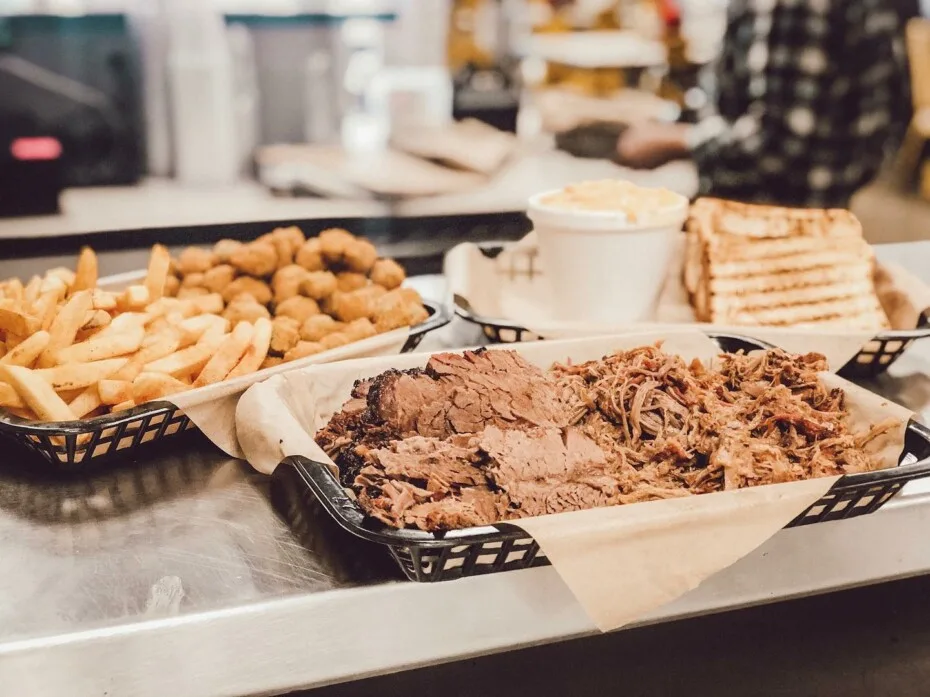 Broken Bones BBQ knows how to season their food to perfection.
You get to experience southern-style flavors with every mouth-watering bite you take.
They have five different sauces which you can try with your BBQ.
Brisket, smoked turkey, rack ribs, and sandwiches are some of the highlights of the menu.
If you're not sure what to have, you can even make your own plate. You can also hire them as your caterers for any special events or parties
13395 Voyager Parkway, Colorado Springs, CO 80921
+1 7194878303
Sunday – Tuesday, 11:00 AM – 7:00 PM. Wednesday – Saturday, 11:00 AM – 8:00 PM.
You might also be interested in the following: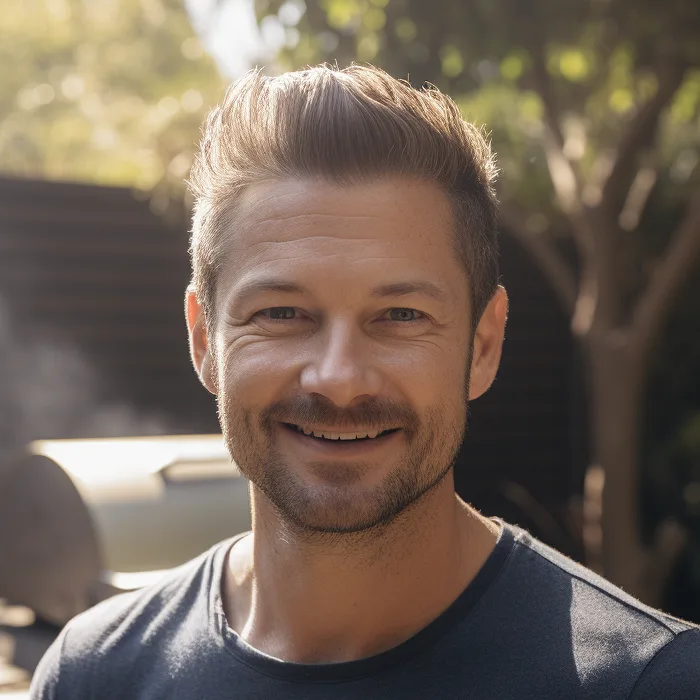 I have been smoking and grilling meat from an early age and enjoy sharing my knowledge and expertise through the hundreds of articles I have written about BBQ. I hope to make everyone's BBQ journey that little bit easier.