Based in Florida, Panama City Beach is a waterfront town with pristine coastlines, abundant wildlife, and a gorgeous sunset over the Gulf of Mexico.
Since it is a waterfront town, Panama City Beach has some of the state's best crabs and fresh seafood.
However, many tourists don't know that Panama City Beach is part of Florida culture, and BBQ runs deep with the locals.
If you're looking for a great BBQ grub to munch on, here are the 5 best BBQ places in Panama City Beach.
Best BBQ in Panama City Beach
Moe's Original BBQ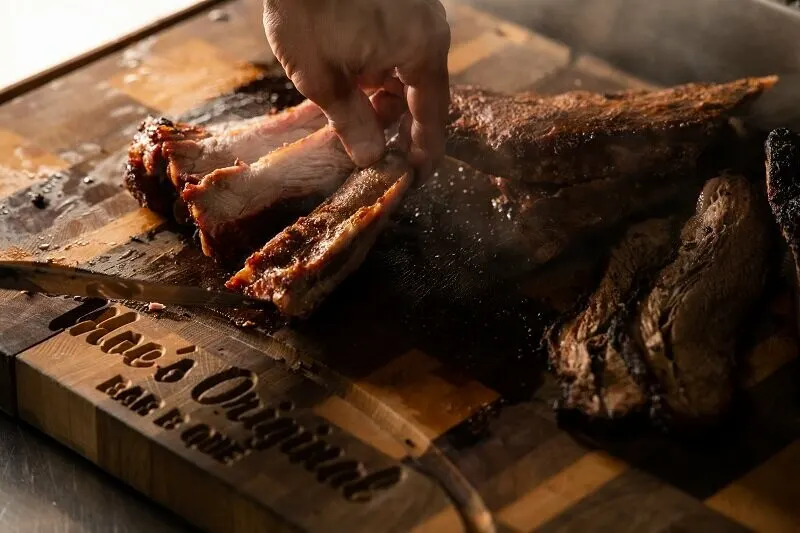 Moe's Original BBQ is popular for its Alabama-style BBQ. The inspiration behind Moe's was the mutual love between three university friends for BBQ, blues, football, and aged whiskey.
You can expect to have a great collection of drinks, music, and outdoor games.
Using recipes passed down from generations, the food here is lip-smacking good.
The sandwiches have the perfect bread to meat ratio, and their platters are a meaty heavenly plate for the whole family.
14896 Front Beach Rd, Panama City Beach, FL 32413-3521
+1 8507081633
Monday – Sunday, 11:00 AM – 10:00 PM.
Shane's Rib Shack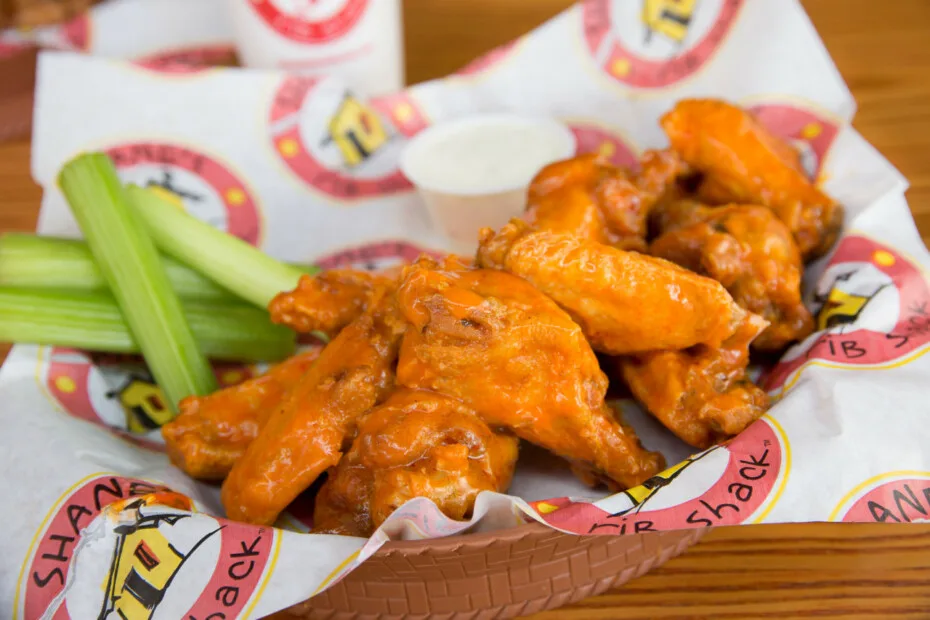 Shane's Rib Shack offers some of the smokiest slow-smoked BBQ in town. They have one of the best ribs in the city, and the sauce it comes with is exceptional as well.
They even sell bottles of their special ingredient sauce for takeaway so you can experience the same flavors at home!
Shane's rib shack has something for everyone, from sandwiches to burgers, lunch plates, shack fries, and more.
Complement your smoked sticky ribs with a hefty portion of sides, and you're not going to regret it!
10100 Hutchison Blvd Middle Beach Road, Panama City Beach, FL 32407-3822
+1 8502498111
Monday – Sunday, 10:30 AM – 9:00 PM.
Back Beach Barbecue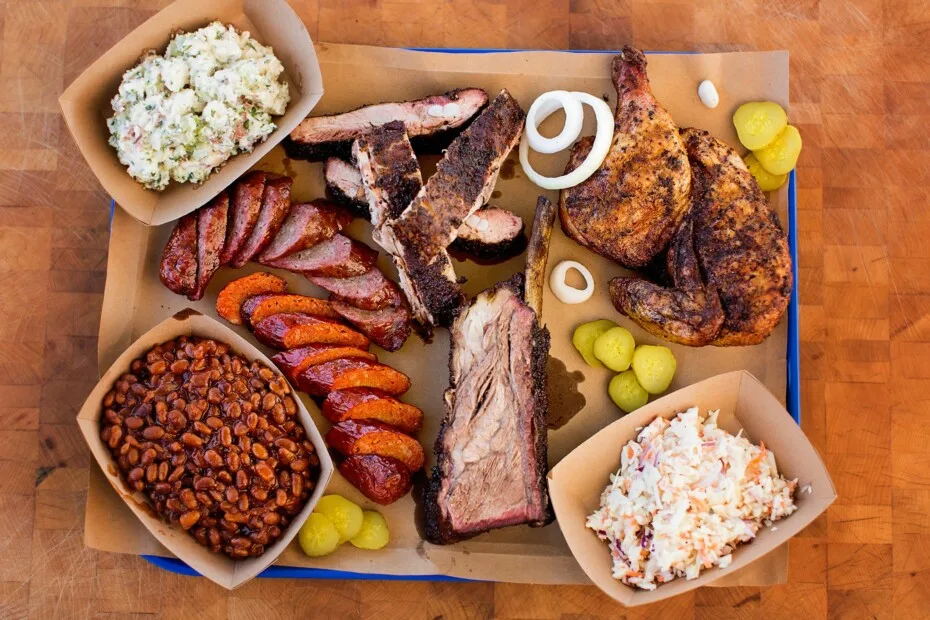 Back Beach Barbecue is one of the few places that does breakfast burrito, so if you're an early riser, you're definitely going to enjoy this wrap.
Besides the burritos, they have some of the meanest meats.
Back Beach Barbecue slowly cooks the meat until the crust gets crispy while it still retains all the moisture inside, making it a succulent piece of BBQ meat.
They have a fabulous sauce that blends perfectly with the smoky flavors of the meat.
Don't forget to try their pulled chicken, Texas-style brisket, and turkey breast if you're here.
19714 Panama City Beach Pkwy, Panama City Beach, FL 32413-3923
+1 8502490822
Monday – Sunday, 7:00 AM – 9:00 PM.
Rudy's BBQ and General Store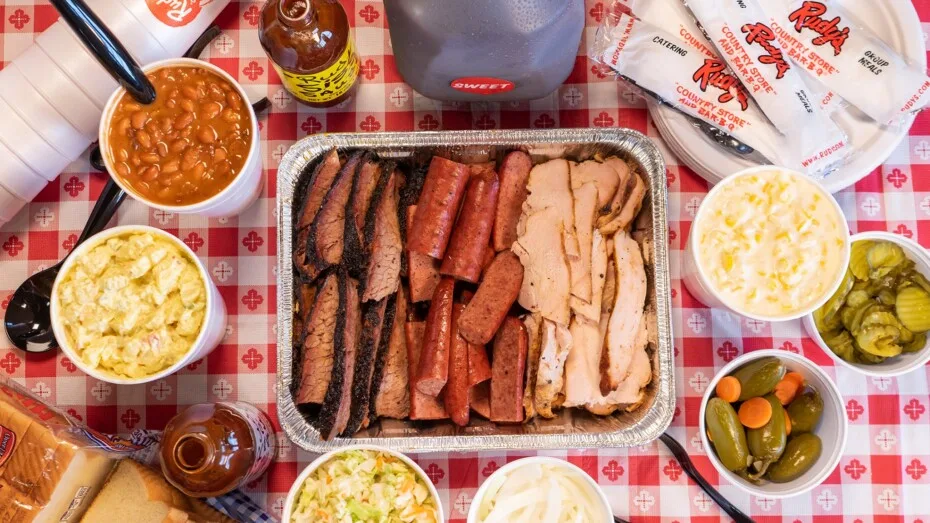 Rudy's is a general store where you can buy your daily home essentials, but it does serve some of the greatest BBQ in town.
Offering a cafeteria-style dine-in experience, Rudy's is a fantastic place for a quick and delicious meal with the family.
They rub all their meats with their special rub and slather different sauces over different cuts of meat to give it a unique flavor.
Although the picnic table setting might not provide the ambiance you may be looking for, the food has the locals coming here all day, every day.
14501 Panama City Beach Pkwy, Panama City Beach, FL 32413-2810
+1 8505881996
Sunday – Thursday, 7:00 AM – 9:00 PM. Friday and Saturday, 7:00 AM – 10:00 PM.
Dickey's Barbecue Pit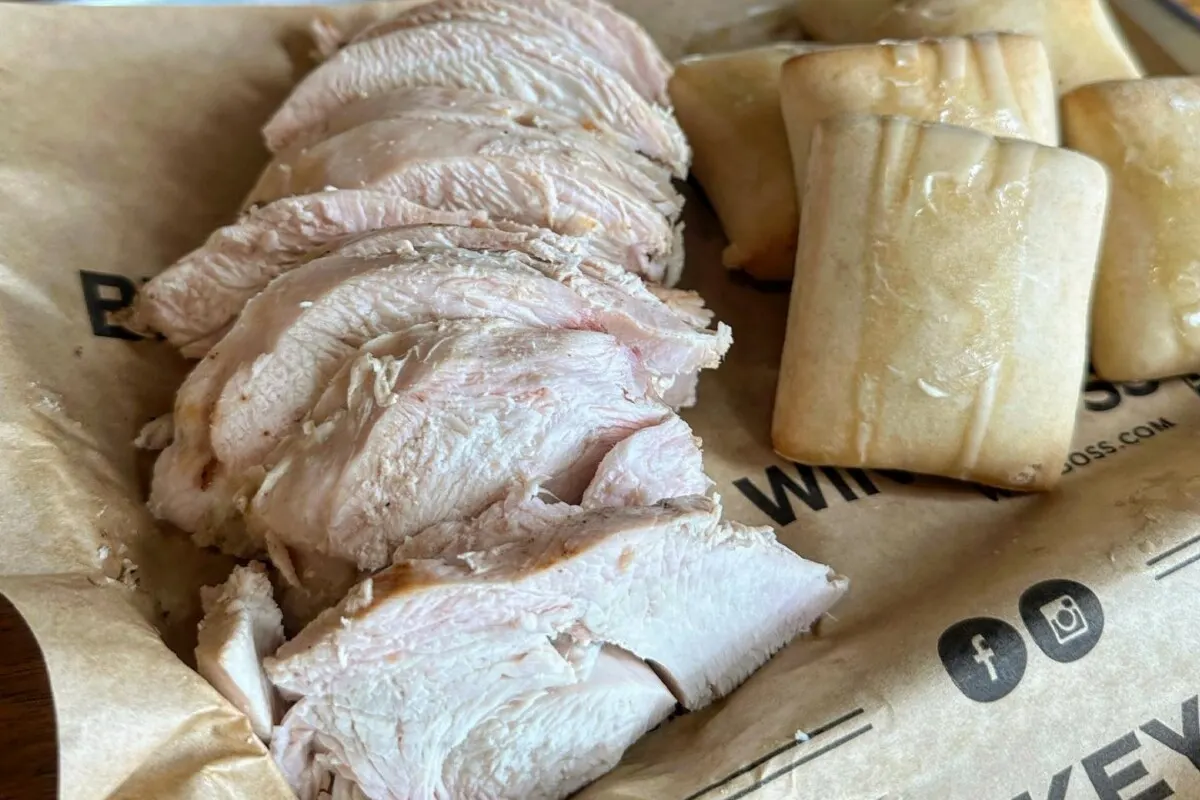 There's a good reason Dickey's Barbecue Pit has so many successful locations, and that's because they serve up delicious food no matter where you go.
Their spacious Panama City Beach location is no exception, open daily for some great grub. Crispy fried okra and onion tanglers offer up a little crunch, and the cheesy creamed spinach is a welcome change.
Of course, meats are the star of the show, with succulent pulled pork, tasty brisket, and some of the juiciest turkey in PCB.
100 Pier Park Dr, Panama City, FL 32413

Daily 11 AM – 9 PM

+ 1 850-235-2458
Sandbar Seafood & Bbq Joint
Surf 'n' turf lovers unite at Sandbar Seafood & BBQ Joint, where you can get your fill of fresh seafood and delicious BBQ in one spot.
They offer up burgers and steak options too for the meat lovers, but the real goodness is in their BBQ.
Chow down on juicy pulled pork or pulled chicken either by the sandwich or plate or dig into plates of fall-off-the-bone St. Louis Style ribs with a side of their perfectly crispy fries.
275 FL-79, Panama City Beach, FL 32413

Monday – Thursday, 3 – 10 PM; Friday – Sunday, 11 AM – 10 PM

+ 1 850-249-7200
Ribcrib BBQ
Though RibCrib BBQ isn't new to the game, they're pretty new to Panama City. Bringin' the A-game with their menu, you've got loads of options to choose from.
Bite into a "Pigman" sandwich stacked with brisket, pulled pork, sausage, and the secret sauce to pull it together.
Or grab the ultimate Pitmaster's Pick, "The Motherlode," piled high with brisket, pulled pork, hot links, and smoked chicken breast.
1031 W 15th St, Panama City, FL 32401

Sunday – Thursday 11 AM – 9 PM; Friday & Saturday 11 AM – 10 PM

+ 1 850-250-9001
Outlaws Barbecue
Outlaws Barbecue offers slow-cooked BBQ with fall-off-the-bone tender meats.
From Texas beef brisket to mouthwatering pork, baby back ribs, smoked pork, and more, Outlaws offers amazing food with a great setting.
It's a family-style restaurant with daily lunch specials, everyday happy hour, and BBQ to go crazy for.
6804 Thomas Dr, Panama City Beach, FL 32408-6124
+1 850 215 3335
Tuesday and Wednesday, 11:00 AM – 9:00 PM. Thursday – Saturday, 11:00 AM – 10:00 PM. Sunday, 11:00 AM – 9:00 PM.
You might also be interested in: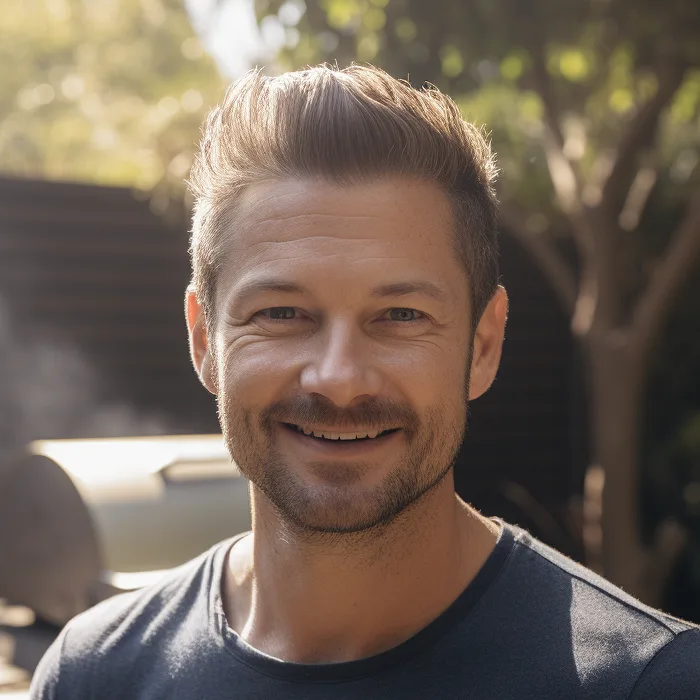 I have been smoking and grilling meat from an early age and enjoy sharing my knowledge and expertise through the hundreds of articles I have written about BBQ. I hope to make everyone's BBQ journey that little bit easier.