Based in Southwest Florida, Sarasota offers beautiful beaches, has a vibrant art community, and is said to be the cultural center of West Florida.
Some visit the city for its white sandy beaches, while others flock here to bask in the history and culture that lies within the city.
However, what many people don't know is that the locals in Sarasota know a thing or two about BBQ.
If you're craving BBQ while in Sarasota, here are the 5 best BBQ places in Sarasota that you can indulge in.
Best BBQ in Sarasota
Brick's Smoked Meat
Inspired by Central Texas-style cooking, Brick's Smoked Meat offers slow-smoked BBQ with craft cocktails.
The place has a fantastic sitting atmosphere and also a patio for those looking to enjoy their meals in the sunny weather.
Just like you want, Brick's Smoked Meat cooks their meat low and steady with a little touch of Sarasota style.
Meats here are tender from the 18-hour cooking process, and the hand-cut steaks will elevate your taste buds.
If you want a taste of everything, order the Texas Trio!
1528 State St. Sarasota, FL 34236
+1 941 993 1435
Sunday – Thursday, 11:00 AM – 10:00 PM. Friday, 11:00 AM – 11:00 PM. Saturday, 10:00 AM – 11:00 PM.
Stottlemyer's Smokehouse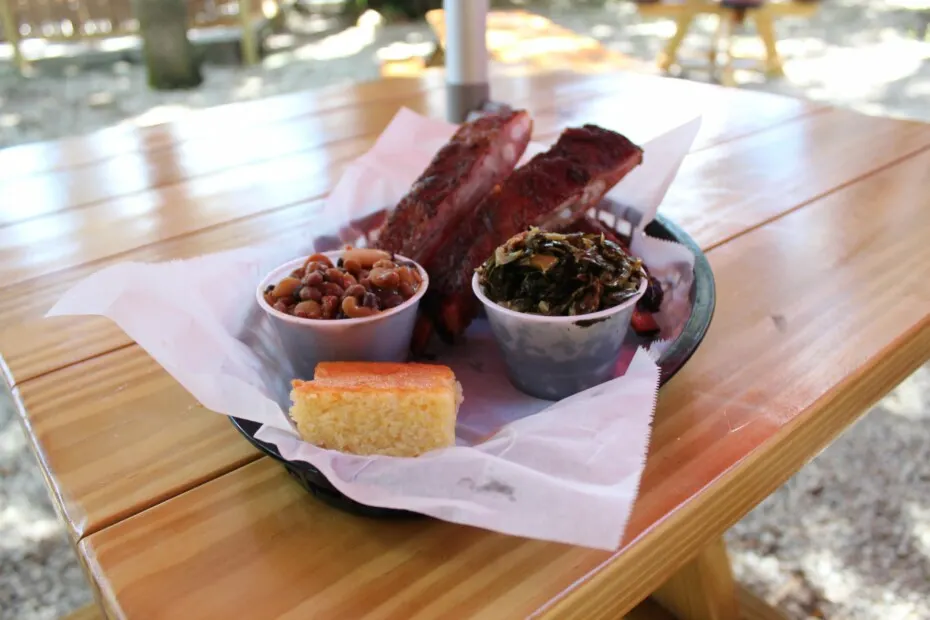 Classic BBQ with a Flordia twist is what is on offer at Stottlemyer's Smokehouse.
This open-air restaurant has live music and a tiki bar, making it a great dine-out experience with family or friends.
Their menu has a variety of locally loved dishes like the award-winning fried chicken, tender rib, pulled pork, and Po-boys.
Their signature side dishes include BBQ baked beans, collard greens, fried okra, sweet potato fries, and creamy coleslaw!
19 E Rd, Sarasota, FL, 34240
+1 941 312 5969
Sunday – Wednesday, 11:30 AM – 8:00 PM. Thursday, 11:30 AM – 9:00 PM. Friday and Saturday, 11:30 AM – 10:00 PM.
Sonny's Bbq
Sonny's BBQ serves mouth-watering, smoky, and slow-cooked BBQ that will make you visit them again and again.
Want to experience southern cracker-style BBQ cooking? Think no more and visit Sonny's BBQ.
The meat options are fantastic here and include ribs, pork, brisket, and more.
The sides go well with their meats but what stands out is their fantastic customer service and the deliciously sweet tea.
Sonny's BBQ has become a chain of BBQ restaurants across Florida, so you're definitely getting good food here!
3926 S Tamiami Trail, Sarasota, FL 34231, United States
+1 941-364-5833
Monday – Sunday, 11:00 AM – 9:00 PM.
Ripfire Pizza and Bbq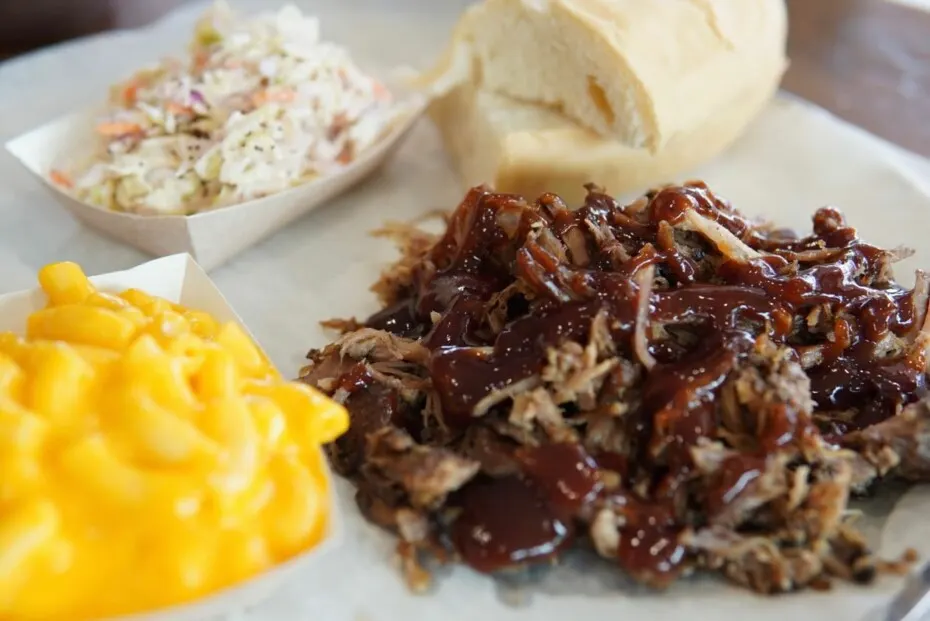 Although known for their special and custom-made signature pies, Ripfire Pizza and BBQ also has great BBQ to offer all the meaty lovers.
The BBQ pulled pork platter has tender hand-pulled smoked pork that comes slathered in sticky smokey, spicy BBQ sauce and your choice of 2 sides!
The fine establishment also has different draft beers international and local drinks to quench your thirst and gulp down that tasty BBQ.
5218 Ocean Blvd, Sarasota, FL 34242, United States
+1 9419239090
Monday –Sunday, 11:00 AM – 10:00 PM.
Caribbean Bbq Truck
Not really a restaurant, the Caribbean BBQ Truck has some of the best BBQ hands down in Sarasota.
People flock from all over the state to experience the Caribbean-flavored grilled chicken and the jerk BBQ ribs.
The owner is courteous and fun to be around, and the food is simply comforting, delicious, and hearty.
If you haven't had Caribbean BBQ before, here's your chance to try some in Sarasota!
3250 Desoto Rd, Sarasota, FL 34235, United States
+1 9418797144
Wednesday – Saturday, 10:00 AM – 7:00 PM.
You might also be interested in: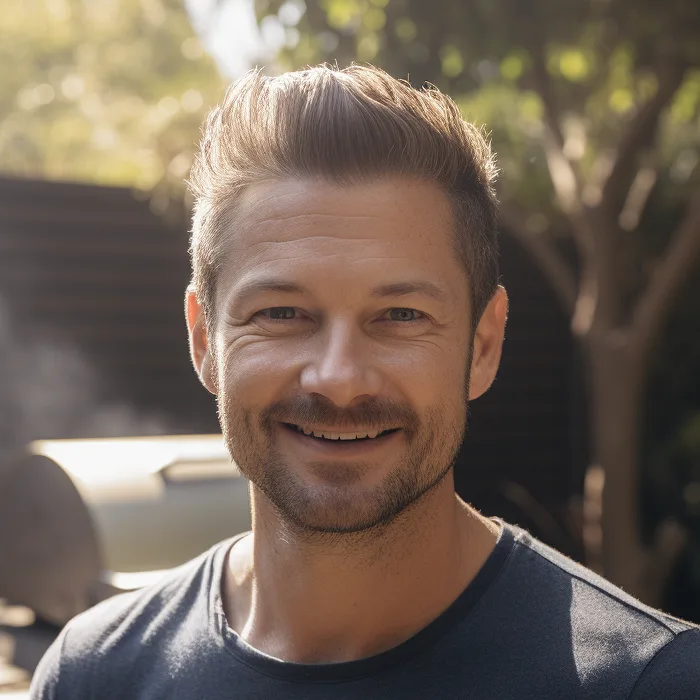 I have been smoking and grilling meat from an early age and enjoy sharing my knowledge and expertise through the hundreds of articles I have written about BBQ. I hope to make everyone's BBQ journey that little bit easier.