Capital of South Carolina and home to the Statehouse of South Carolina, Columbia city, has some of the best BBQ places you can find out there.
You will find countless BBQ restaurants nestled around famous spots and sites with tons of tourist attractions.
Here we have prepared a list of the best 10 BBQ places that you should try while in Columbia.
Best Bbq in Columbia
Midwood Smokehouse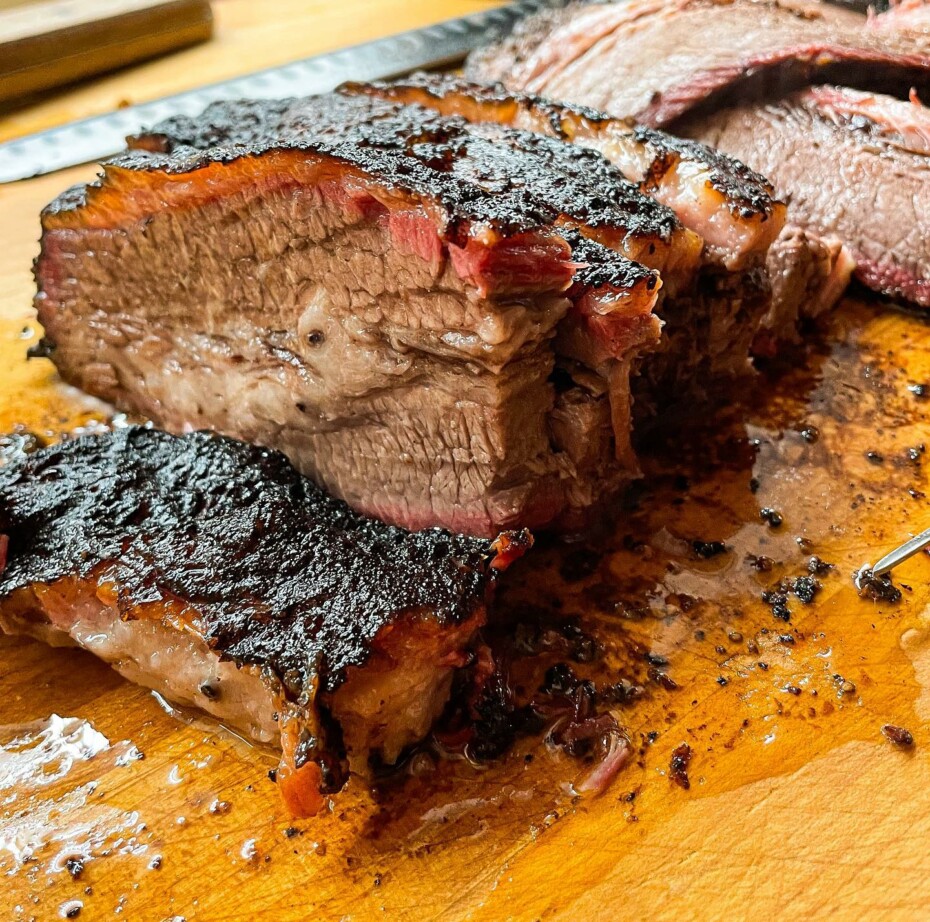 Midwood Smokehouse makes everything fresh under their own shelter.
They are known for making a slap in the face knock your momma down kind of BBQ that you don't want to miss out on.
Visiting this place is worth every dollar you pay with an attractive interior, great customer service, and fantastic portions.
702 Cross Hill Rd, Columbia, SC 29205-2084
+1 8037641231
Monday – Sunday, 11:00 AM – 10:00 PM.
Little Pigs Bbq
Little Pigs BBQ has three famous styles of BBQ. Tomato, Vinegar/Pepper, and Mustard.
No matter what the occasion, a birthday, wedding, or party, Little Pigs BBQ will make the event more memorable with delicious succulent BBQ.
If you want to dine in, it offers an all-you-can-eat lunch and dinner BBQ menu.
It has a variety of dishes on the menu, including chicken wings, fish, ribs, teriyaki chicken, tomato pie, and many more.
Unlike many buffets out there, everything here is fresh and delicious.
4927 Alpine Rd, Columbia, SC 29223-4056
+1 8037888238
Thursday – Saturday, 11:00 AM – 8:00 PM. Sunday, 11:00 AM – 3:00 PM. Wednesday, 11:00 AM – 2:00 PM.
Southern Belly Bbq
Southern BellyBBQ has cold beers locally with its mighty famous barbecue sandwich.
Their BBQ sauce is definitely the star of the show; it'll liven any meat you slather it with. The prices here are affordable, and portions are more than enough.
If you're in town for some slow-roasted oak smoked BBQ, then look no further and have your fill at Southern Belly BBQ.
819 Harden St Colonial Drive., Columbia, SC 29201-4706
+1 8037643512
Monday – Saturday, 11:00 AM – 10:00 PM. Sunday, 11:00 AM – 4:00 PM.
Big Boys Original Smokehouse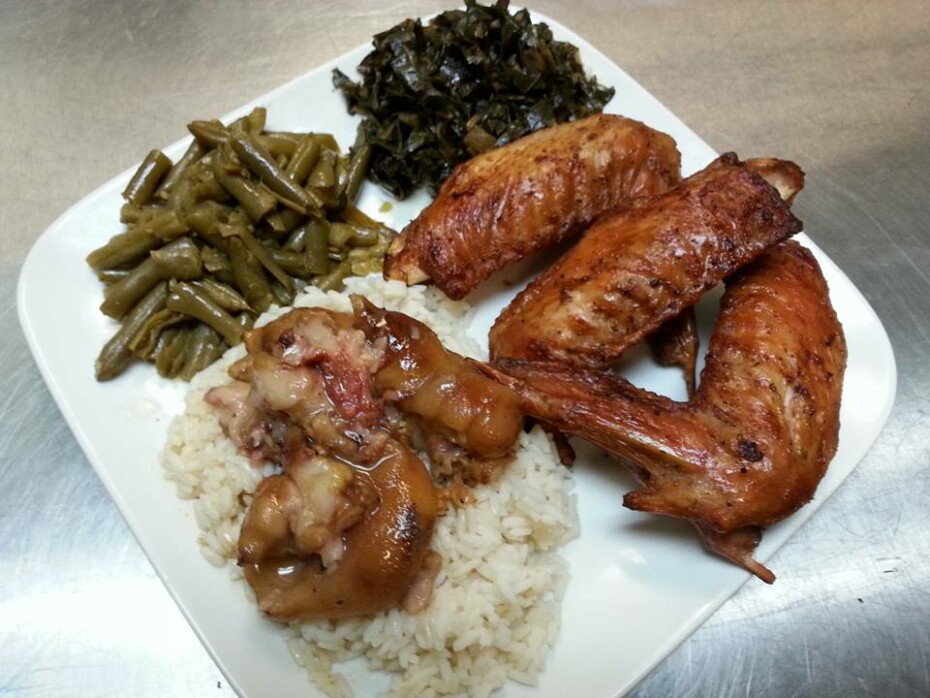 Big Boys Original Smokehouse puts smoke on anything! They have a great combo of smoked tender rib and brisket with hash rice and beef with two siders.
People come here for their special BBQ sandwiches and wrap their meal with their decadent desserts.
Everything tastes and smells fresh with a tangy BBQ sauce that gives a little kick to the food.
You can finish off your meal with a fluffy and moist butter Pecan Cake as dessert.
8604 Farrow Rd Ste A, Columbia, SC 29203-9119
+1 8037886822
Wednesday – Saturday, 11:00 AM – 6:00 PM. Sunday, 1:00 PM – 6:00 PM.
Palmetto Pig
PalmettoPig will give exactly what your taste buds are searching for.
Mac and cheese, fried chicken, pork BBQ, and green beans are just a few of the most amazing things about this place.
The combination of friendly service with cheap prices goes incredibly well.
All of the three homemade sauces are great, and you would want to try them again and again. We recommend their banana pudding for dessert.
530 Devine St, Columbia, SC 29201-5212
+1 8037332556
Tuesday – Wednesday, 11:00 AM – 2:30 PM. Thursday – Saturday. 11:00 AM – 9:00 PM.
Doc's Bbq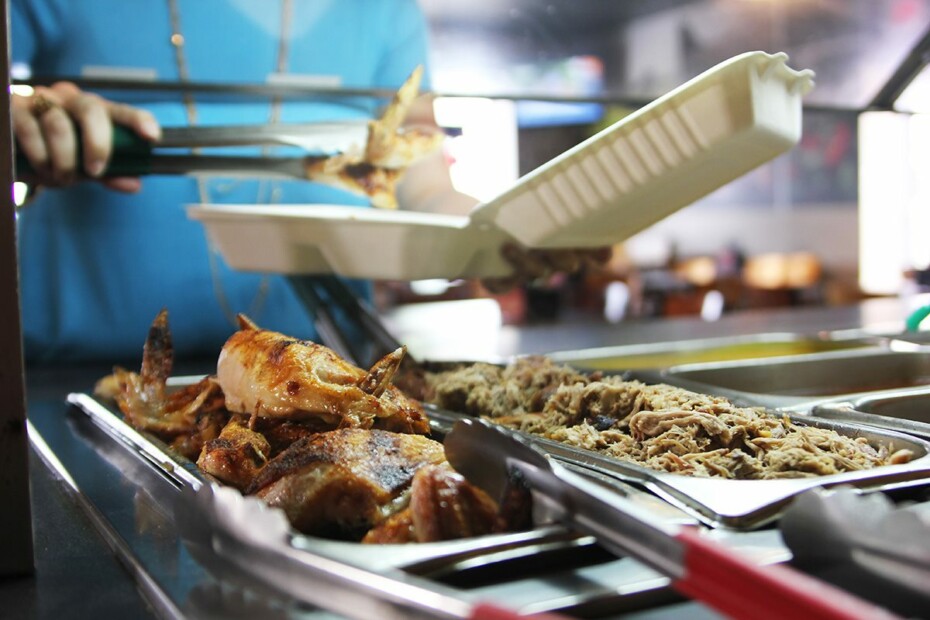 Doc's BBQ has great southern Carolina hospitality, with one of the best seasonal sides you will have with a barbecue.
This is a formal place where you can have your business meetings or even hang out with your colleagues.
Their buffet is unlike any other, but you can also choose ala carte. Customers can choose between different types of meats and then add a few sides to their place.
Their catering menu includes a grit bar, a nacho bar, all types of protein, including catfish, and more than 10 different sides.
1601 Shop Rd, Columbia, SC 29201-4855
+1 8037991532
Monday– Saturday, 11:00 AM to 2:30 PM.
Railroad Bbq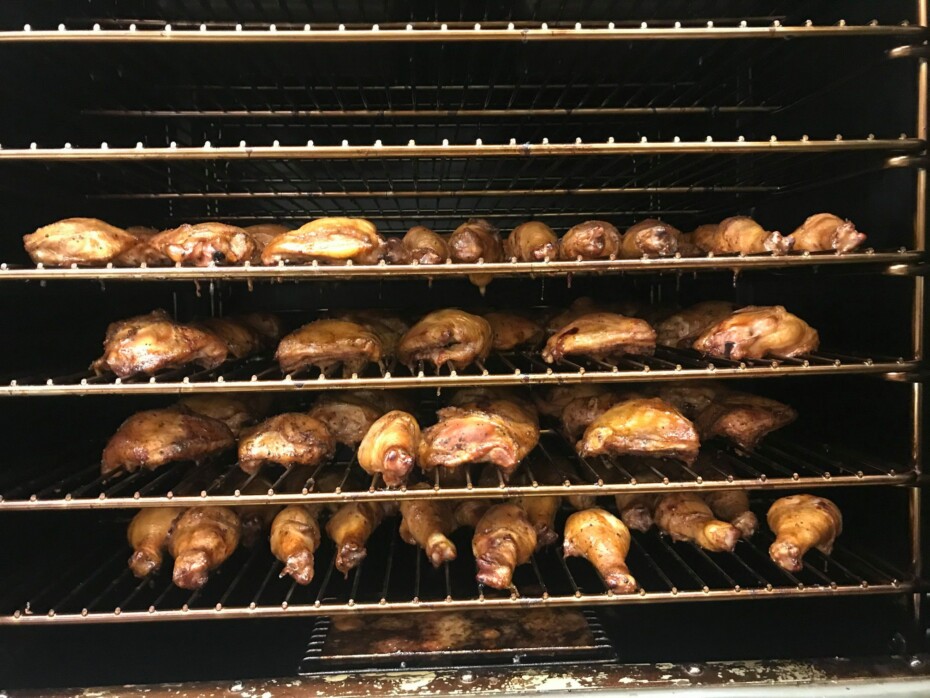 Railroad BBQ has become a staple around here in Columbia by using fresh ingredients with a perfect cooking method because of its impeccable taste and service.
You get a strong southern vibe through their food.
They offer the best darn BBQ in Columbia and a lot of history as you sit inside and bask in the old pictures and artifacts.
2001 Hampton St, Columbia, SC 29204-1001
+1 8037085801
Wednesday – Saturday, 11:00 AM – 6:00 PM.
Big T's Bbq
A local chain serving up a mean BBQ, Big T's BBQ offers you old cooked style pork, chicken, and beef BBQ style.
Here, you'll get an experience of eating country food.
Try their beef platter, which many recommend if you are new to their doors.
Besides that, you can have dinner plates with your favorite meats and sides or treat yourself with hamburger baskets that come with a healthy serving of fries and creamy slaw!
7535 Garners Ferry Rd, Columbia, SC 29209-2666
+1 8037767132
Monday – Wednesday, 11:00 AM – 9:00 PM. Thursday – Saturday, 11:00 AM – 9:00 PM.
Home Team Bbq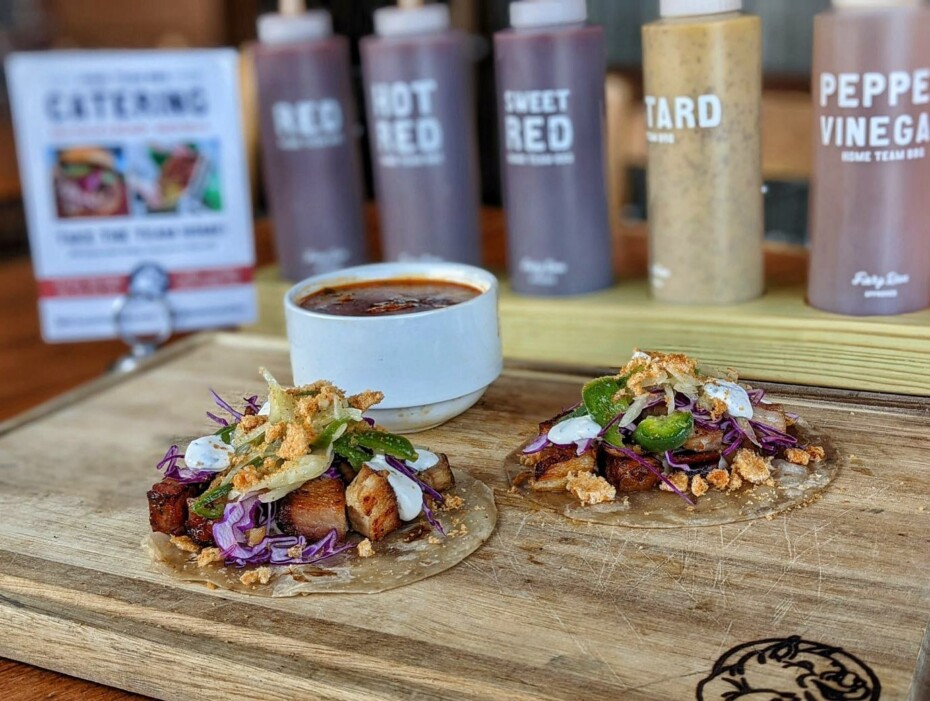 Home Team BBQ is a local BBQ chain that combines traditional methods with comfort BBQ.
Serving succulent BBQ since 2006, Home Team BBQ has made a name for itself for slow-cooked meat, comfort food, and locally brewed craft beer.
Besides pulled pork, jalapeno sausage, smoked turkey, and chopped brisket, you can also enjoy salads, tacos, sandwiches, or a combination of all of these.
700 Harden St, Columbia, SC 29205
+1 8037243900
Monday – Sunday, 11:00 AM – 12:00 AM
Maurice's Piggie Park Bbq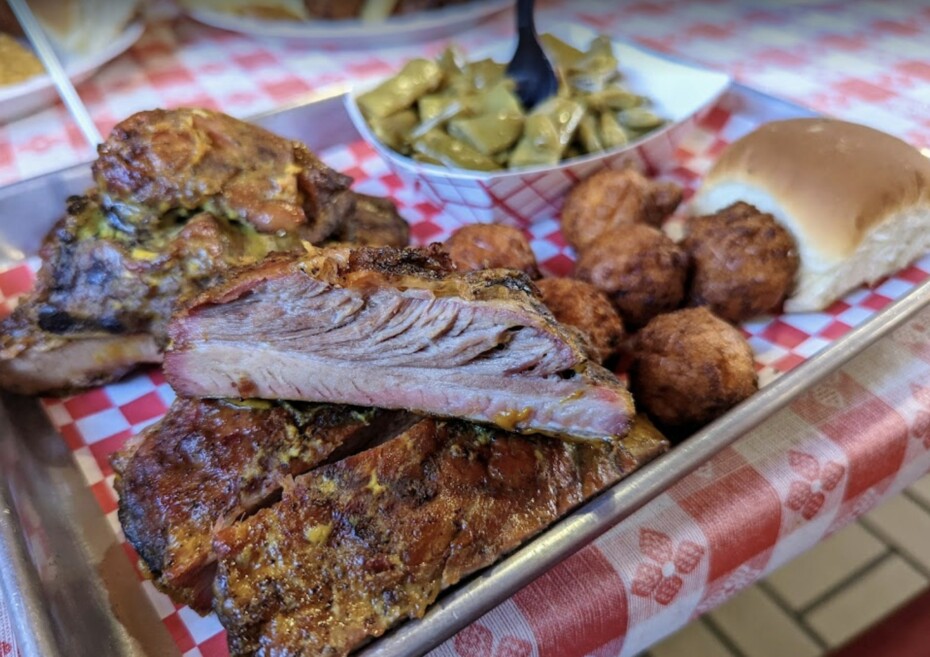 Maurice's Piggie Park BBQ has been serving real South Carolina BBQ since 1939.
You can choose between the different styles of sandwiches such as big joe, saucy chick, and little joe, or you can indulge in their briskets, hamburgers, or a combo plate which has a little of everything!
They have their catering and shop where you can buy their exclusive sauces.
The sweet mustard sauce goes deliciously with tender ribs. A must-try BBQ place.
800 Elmwood Avenue

Columbia, SC 29201
1-803-256-4377
Monday – Thursday and Saturday, 10:00 AM – 4:00 PM. Friday, 10:00 AM – 7:00 PM. Closed Sunday.
You might also be interested in: