If you are craving a juicy BBQ or want to have a night out with friends who are BBQ fans, here is a guide to help you choose the best BBQ restaurant in Charleston.
When you want to have a memorable day eating out on a special dinner date or a best friend's birthday, you cannot go to just any restaurant.
Here is a review of the top 10 best BBQ places in Charleston to have the tastiest BBQ and spend quality time with your loved ones.
Best BBQ in Charleston
Lewis Barbecue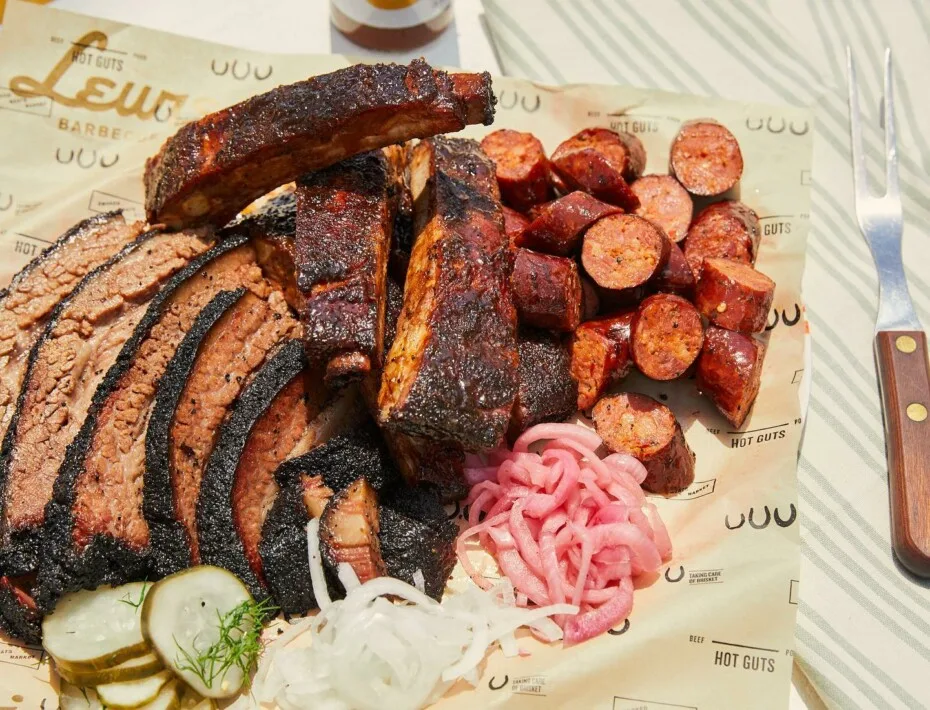 Lewis Barbecue has a long history and a reputation for being one of the oldest BBQ enthusiasts in town.
The Texas-style BBQ meat is slow-cooked for 14 hours in special custom smokers built by John Lewis himself.
They serve one of the best Texas BBQs outside Texas. Order some pickled vegetables and margaritas with true Texas BBQ brisket or sausages, and that is all you need.
The green chili corn pudding is also lovely, and everything is served on butcher paper.
464 N Nassau St, Charleston, SC 29403, United States
Tuesday-Saturday, 11 AM–10 PM. Sunday – Monday, 11 AM–9 PM.
+1 843-805-9500
Swig & Swine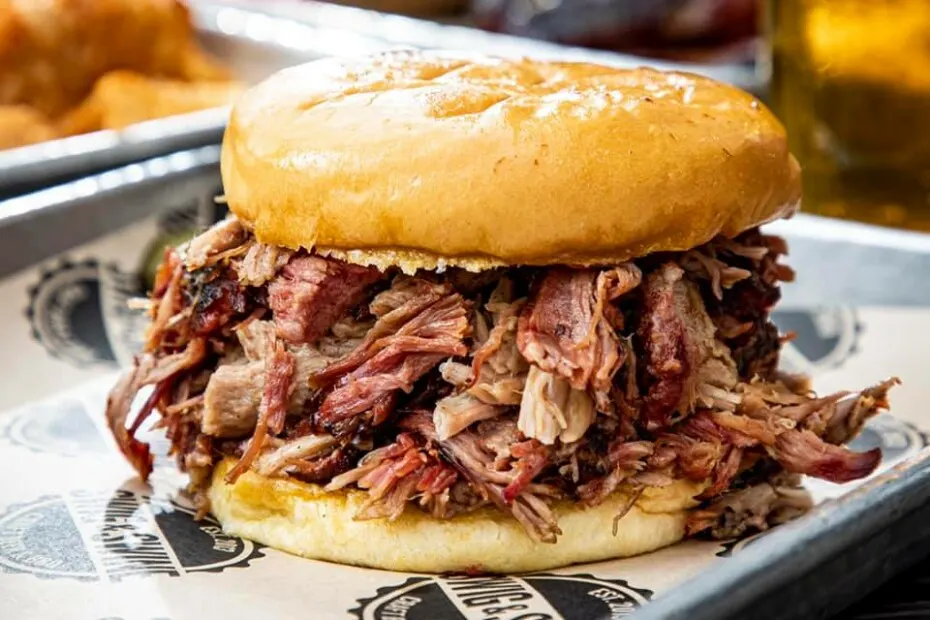 If you are looking for great BBQ and great Bourbon or beer, Swig & Swine is the funky restaurant you need to be at. BBQ Brisket, burnt ends, Brunswick stew, pimento cheese, dry rub wings, and pecan pie are simply wow.
The takeout orders are prepared within 15-20 minutes, and you can order BBQ by the pound. So, if you are in the area and want to eat some sizzling hot BBQ with cold beer or Bourbon.
The restaurant is just off the Savannah Highway, you can dine in, or if you are in a hurry, grab the takeout.
1217 Savannah Hwy, Charleston, SC 29407, United States
Monday – Sunday, 11AM – 9PM
+1 843-225-3805
Duke's Bar-B-Que
Duke's Bar-B-Que is the best BBQ place to visit with family. They serve succulent BBQ meat; the portions are large, and you will meet a lot of great people there.
The staff is very polite and friendly, and the indoor as well as outdoor eating experience is very simple, lowkey, and feels like home.
The BBQ place has been running for more than 62 years and never disappoints.
The food always tastes great, and the prices are affordable. You can find good barbecue, hash, and tea at a wonderful price.
331 Folly Rd, Charleston, SC 29412, United States
Tuesday – Saturday,11 AM – 9 PM. Sunday, 11 AM – 3 PM.
+1 843-789-4801
Rodney Scott's BBQ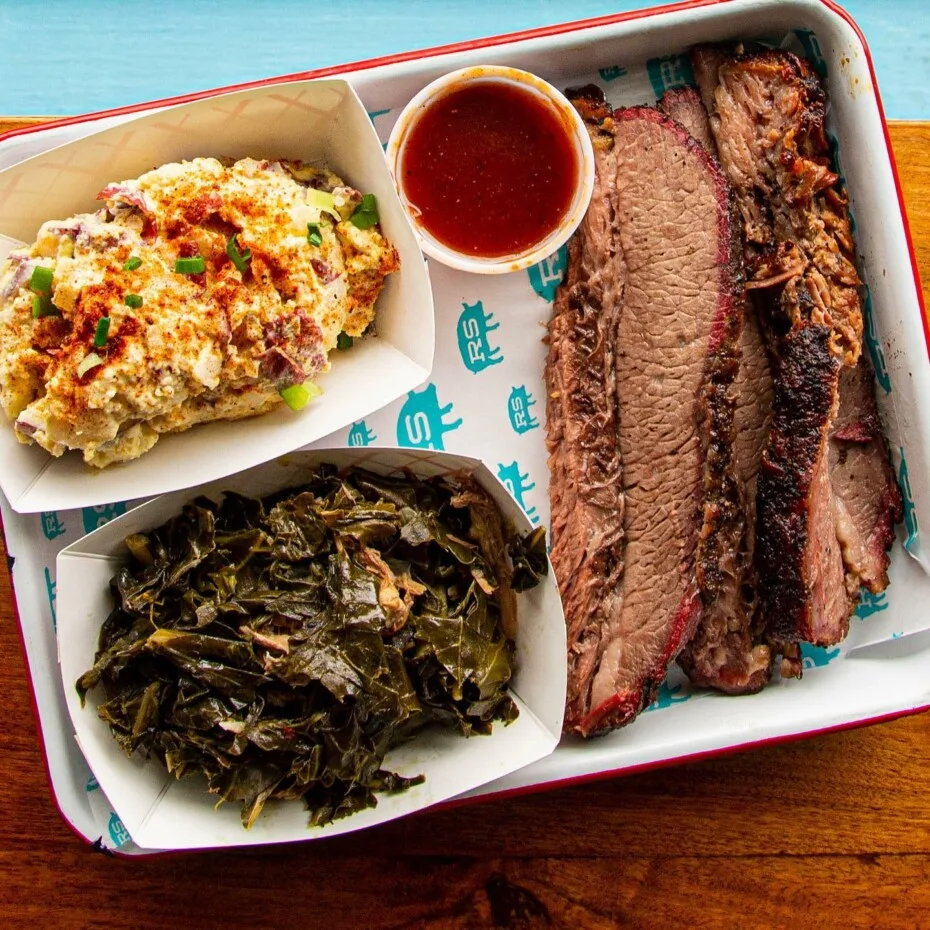 Rodney Scott is a Lowcountry-style BBQ joint that sells slow-smoked BBQ ribs, brisket, pulled pork, and chicken on a counter-serve.
The new restaurant is an extension of the historical spot in Hemingway, and the food tastes exceptional – just like before.
The place gets filled very quickly, so you can order conveniently from the drive-thru if the inside is crowded.
The steak sandwich is made with perfectly toasted slices of bread and tender beef BBQ or chicken BBQ. Every bite is flavorful, and the sandwich is very fulfilling.
1011 King St, Charleston, SC 29403, United States
Monday – Sunday, 11AM – 9PM
+1 843-990-9535
Home Team BBQ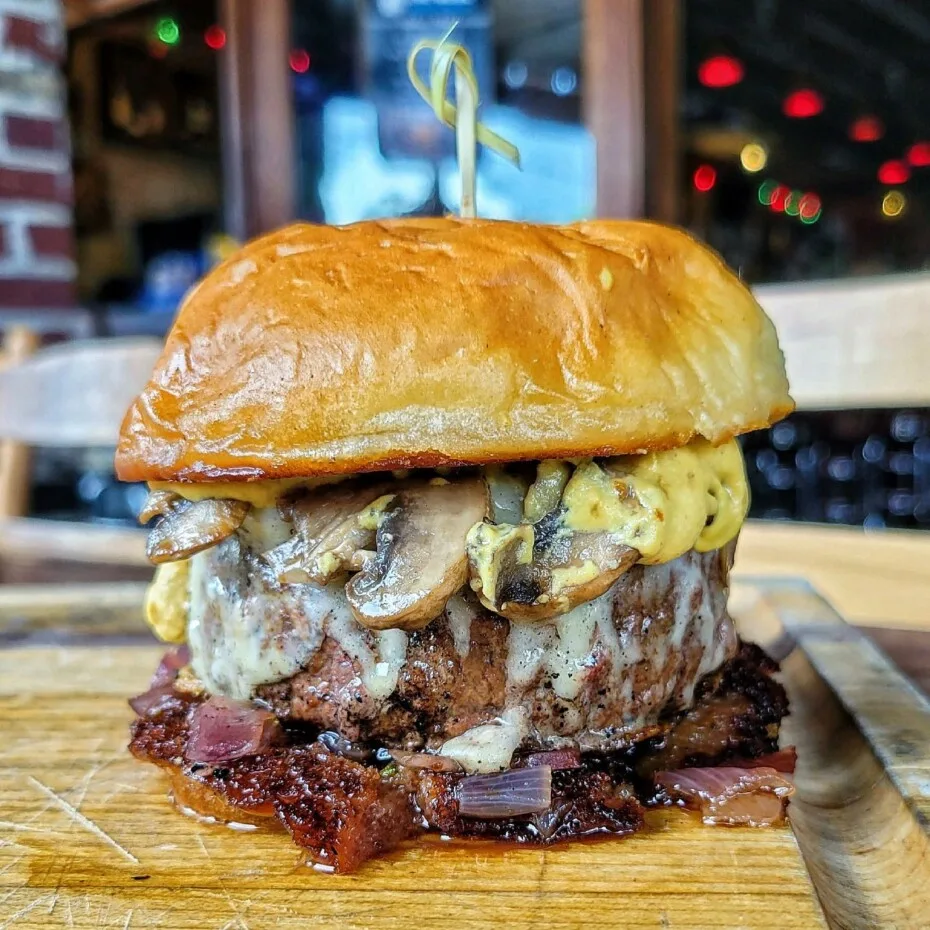 Home Team BBQ serves delicious BBQ in a very fun and exciting setting. It is the place to go to if you are bored, tired, or just want to have a good day away from worries.
The atmosphere is very inviting and laid back. You feel so relaxed and just chilling with the homies at Home Team BBQ.
The BBQ wings, BBQ nachos, burritos, hash, and pork rinds are scrumptious.
Don't forget to try out their homemade white sauce that just elevates the flavor of everything served at Home Team BBQ.
1205 Ashley River Rd, Charleston, SC 29407, United States
Monday – Sunday, 11 AM – 12 AM
+1 843-225-7427
Melvin's BBQ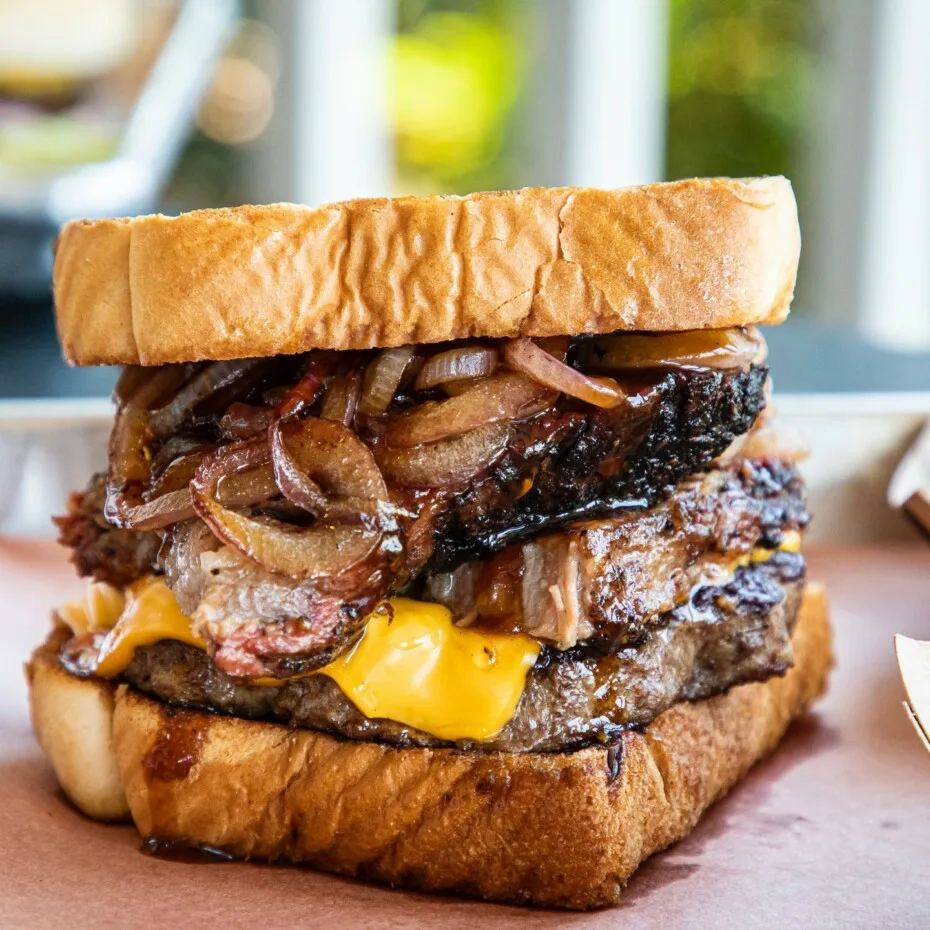 Melvin's BBQ sells one of the best Carolina BBQ in Charleston. Customers are seated in the wooden booth-like quarters, and food is served in generous portions.
Other than delicious Carolina BBQ, the cheeseburgers, BBQ sandwiches, hash, and donut-sized onion rings taste great.
The burger baskets are very economical and include a cheeseburger with delicious sides.
538 Folly Rd, Charleston, SC 29412, United States
Monday – Saturday, 10.30AM – 9PM
+1 843-762-0511
Martin's BBQ Joint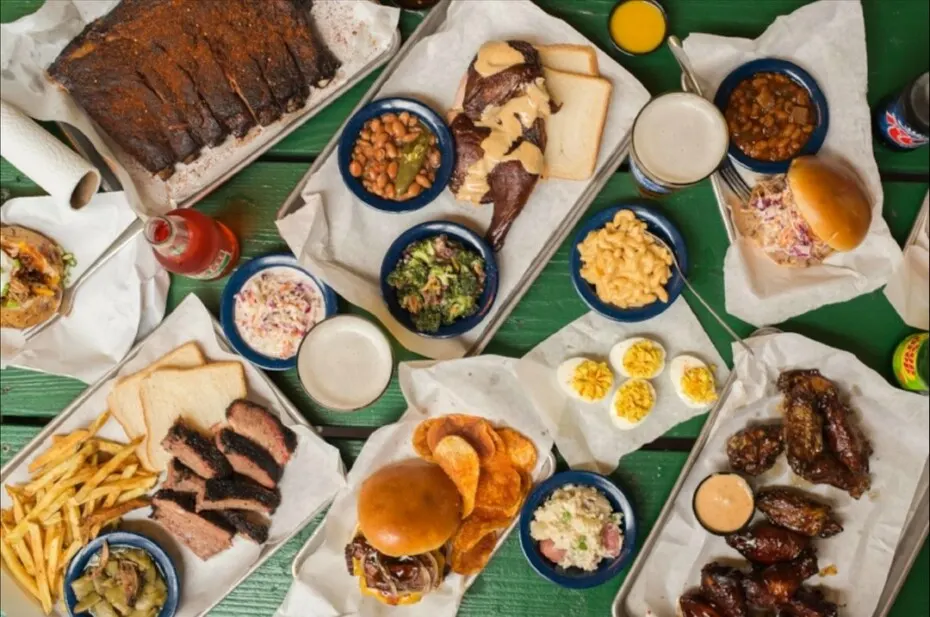 Martin's BBQ Joint sells signature whole hog BBQ in a neighborhood setting.
They have incredibly delicious slow-smoked brisket, wings, sides, and pies that are prepared fresh every day with local ingredients in-house.
1622 Highland Ave, Charleston, SC 29412, United States
Monday – Thursday and Saturday – Sunday, 11 AM – 9 PM. Friday, 11 AM – 10 PM
+1 843-790-0838
Bessinger's BBQ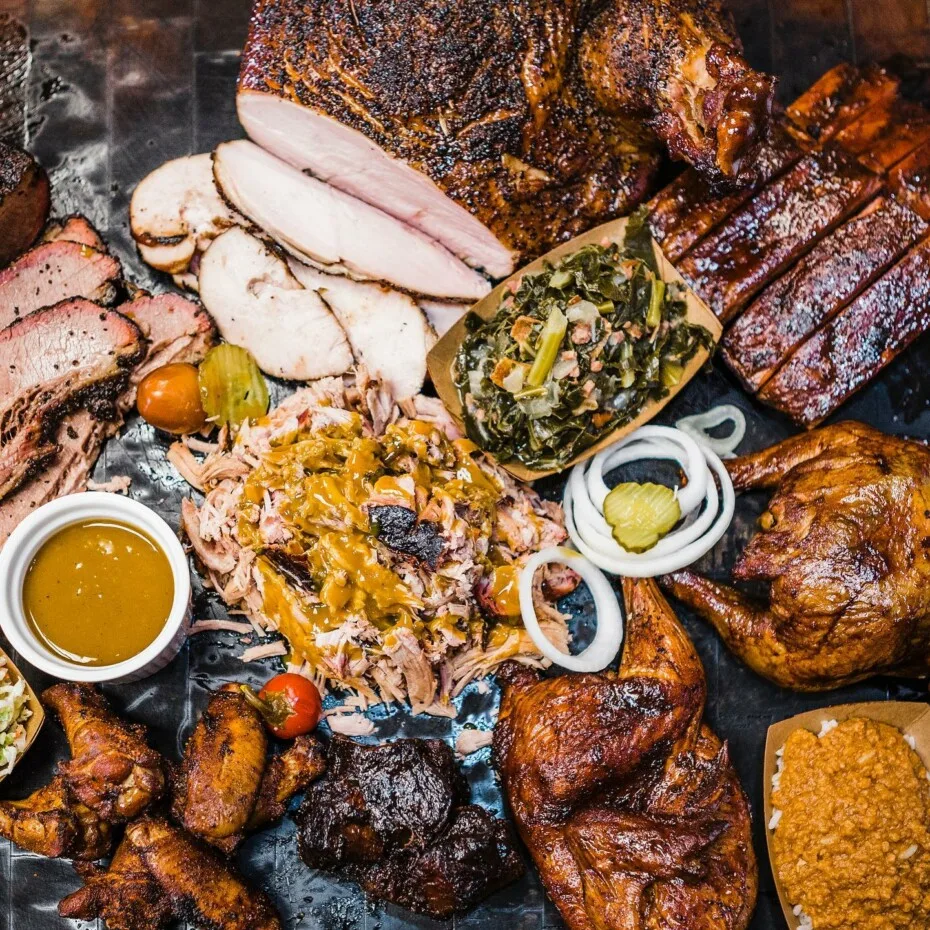 The weekend buffets at Bessinger's BBQ are scrumptious, with all you can eat for a fixed per head. On the first Wednesday of each month, they hold a car show.
If you hop in on weekdays, you can find great BBQ and exquisite cheeseburger baskets.
The burgers are served with amazing sides, including a huge onion ring.
You need to be here to understand the car culture and BBQ scene in Charleston.
1602 Savannah Hwy, Charleston, SC 29407, United States
Monday – Sunday, 11 AM – 9 PM
+1 843-556-1354
Poogan's Smoke House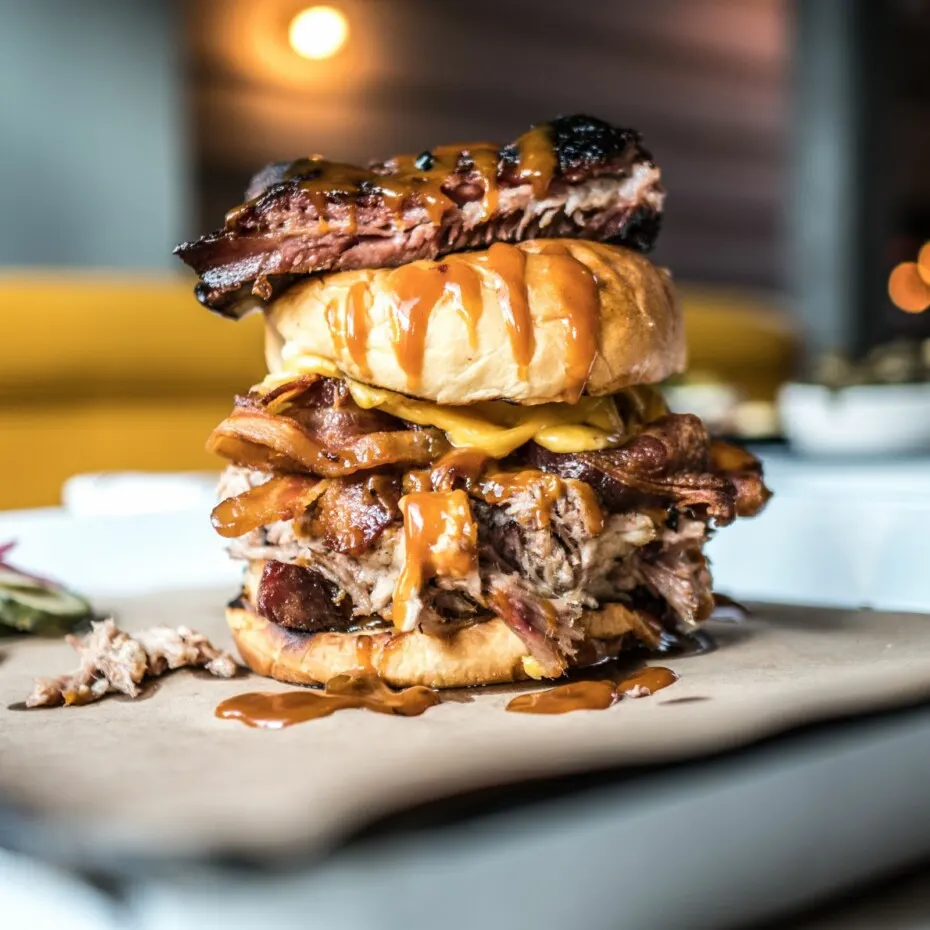 Poogan's Smokehouse serves Southern-style BBQ with stylish cocktails in an industrial-chic setting that is perfect for a dinner date or hanging out with homies.
The cheese grits, pimento cheese, and boiled peanuts that are a Southern staple are simply out of this world.
The pork belly and pulled pork combo is no doubt the best BBQ meat they have.
188 E Bay St, Charleston, SC 29401, United States
Monday – Sunday, 11 AM – 9 PM
+1 843-577-5665
Queology Barbecue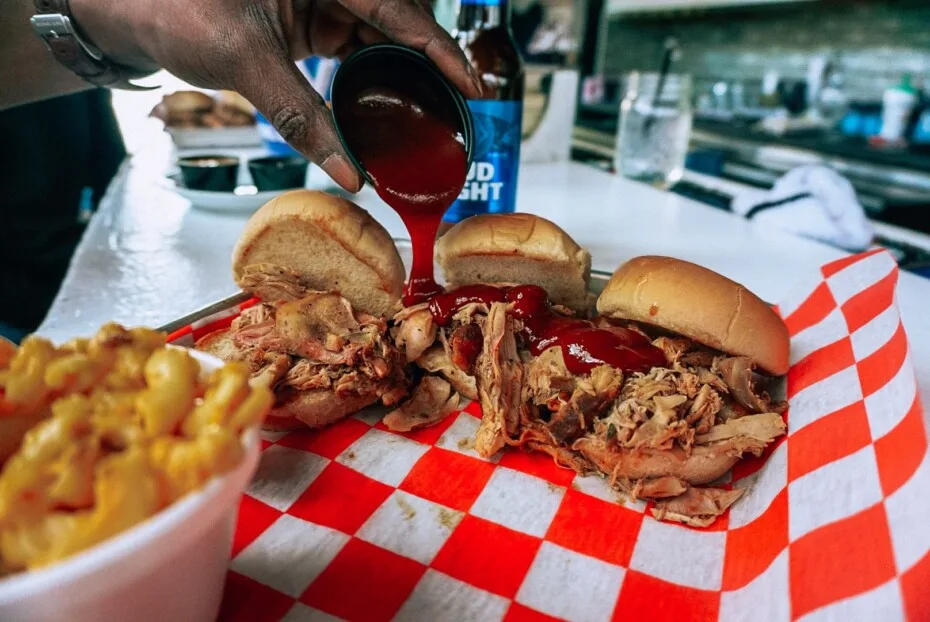 Queology Barbecue is one of those Mexican places that you want to visit for great food and the people. Every face has a smile on it.
The servers and bartenders just make your day, give special attention to you and your order, and naturally feel relaxed and happy with the food, people, and environment.
The happy hour meals are very economical. Don't forget to order the Bloody Mary drink with your BBQ, it is heavenly.
6 N Market St, Charleston, SC 29401, United States
Monday – Saturday, 11 AM – 10 PM
+1 843-958-8500
You might also be interested in: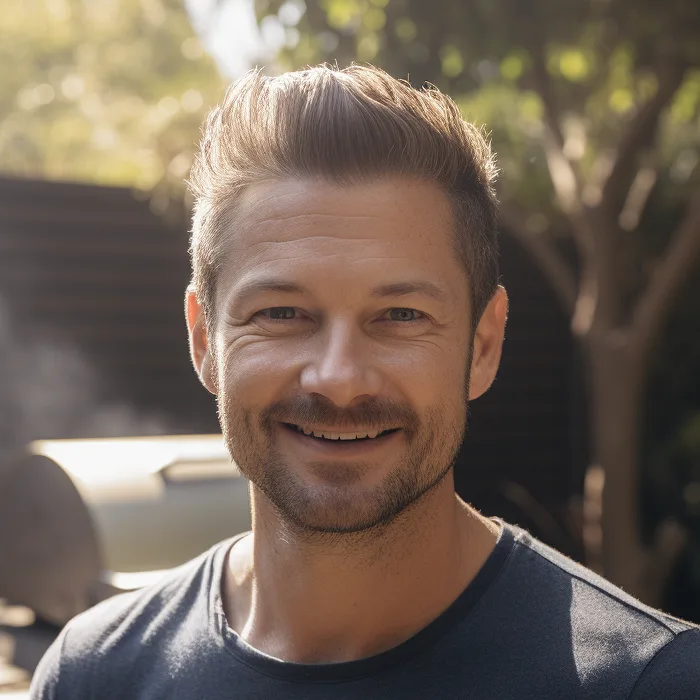 I have been smoking and grilling meat from an early age and enjoy sharing my knowledge and expertise through the hundreds of articles I have written about BBQ. I hope to make everyone's BBQ journey that little bit easier.