Hilton Head is highly known for its convenient distance from the Atlantic Ocean, which means many beautiful beaches and many golf courses.
Voted as one of the best destinations in the world for vacations, Hilton Head has great sceneries to enjoy and fantastic South Carolina BBQ to munch on.
Here are the five best BBQ spots in Hilton Head to try if you're ever around.
Best BBQ in Hilton Head
One Hot Mama's American Grill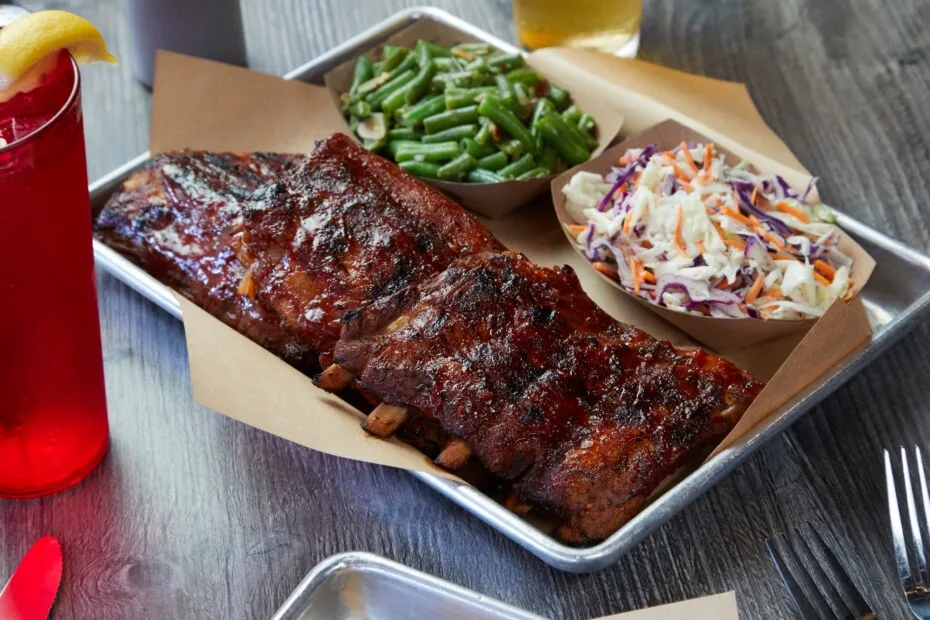 One Hot Mama's American Grill has been the original pioneer of smoked BBQ in Hilton Head.
One bite of the baby back ribs, and you'll want to come back for more. Besides the ribs, they offer meat and three combo platters, steaks, wraps, hamburgers, and more.
One Hot Mama is perfect for family dinners, corporate events, and even parties.
Also, they take pride in serving "the world's best wings." Check it out for yourself!
1 Greenwood Drive 7A, Hilton Head, SC 29928
+1 8436826262
Tuesday – Sunday, 11:00 AM – 9:00 PM.
Cook Out
Known for its drive-thru BBQ, Cook Out serves up great BBQ, sloppy burgers, and thick shakes to gulp down all that meat.
Whether you want a BBQ plate with fries, hush puppies, slaw or hotdogs, quesadilla, or wraps, Cook Out is a great place to get quick BBQ on the go in Hilton Head.
They even have a completely separate menu for shakes, floats, and cheesecakes!
101 Central Ave, Hilton Head Island, SC 29926
+1 8665470011
Monday – Saturday, 11:00 AM – 8:00 PM.
Jim 'n Nick's Bar-B-Q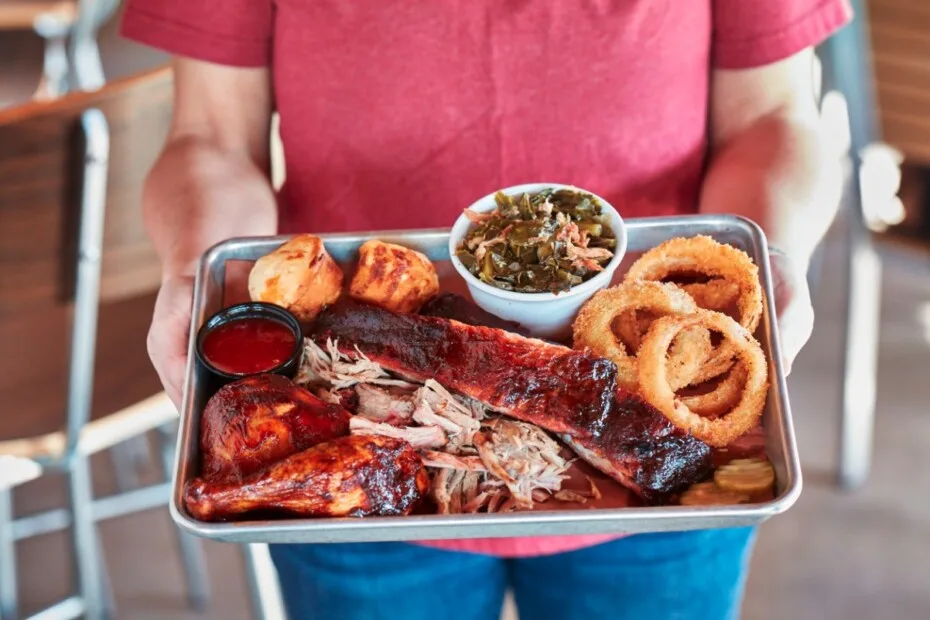 If you're looking for slow-smoked southern goodness BBQ, then look no further as Jim 'N Nick's Bar-B-Q has got it all.
With recipes handed down for generations, Jim 'N Nick's Bar-B-Q is the real deal.
With outstanding BBQ quality, good portions, and cheap prices, you can't ask for more.
Relax in a laid-back setting and enjoy the delightful succulent BBQ with their special original BBQ sauce.
872 Fording Island Road, Bluffton, SC 29910
+1 8437069741
Sunday to Thursday, 11:00 AM – 8:30 PM. Friday and Saturday, 11:00 AM – 9:30 PM.
The Smokehouse
The Smokehouse is a high-end sports bar that serves some tangy southern fall-off-the-bone BBQ.
Whatever you order, you won't be able to resist licking your fingers clean. Yes, it is that good!
Pulled pork, BBQ wings, and chili are some of the best dishes on offer here.
But you can also indulge in a salad, hamburgers, sandwiches, and more. A spacious dine-in area and a fireplace provide the right kind of comfort to enjoy southern-style BBQ.
34 Palmetto Bay Rd, Hilton Head Island, SC 29928
+1 8438424227
Monday – Saturday, 11:30 AM – 10:00 PM. Sunday, 10:00 AM – 9:00 PM.
Bullies BBQ
Bullies BBQ is an old-school counter-service joint serving up some tasty, tantalizing BBQ. The establishment smokes the leanest and freshest pork over mesquite woods, giving it a unique and smokey-rich flavor.
Ribs are some of the best in the region, and they put a lot of care and love into how they make their BBQ.
With different meats in the smoker for 6 to 14 hours, you're definitely getting the most tender meat that you can even have in dinner rolls!
3 Regency Pkwy, Hilton Head Island, SC 29928
+1 8436867427
Monday – Saturday, 11:00 AM – 8:00 PM
You might also be interested in: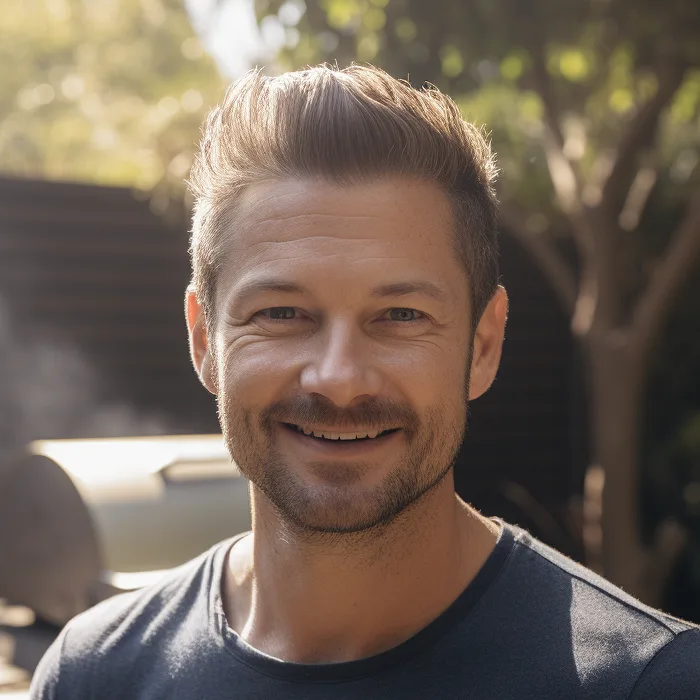 I have been smoking and grilling meat from an early age and enjoy sharing my knowledge and expertise through the hundreds of articles I have written about BBQ. I hope to make everyone's BBQ journey that little bit easier.