A city in North Carolina, Greensboro was initially known for being a textile town until it finally transitioned towards a tournament town.
Now, the city sees major athletic events due to the different athletic venues it hosts.
It's also known for its North Carolina-style BBQ that the locals can vouch is some of the best in the region.
If you are a BBQ lover and are in Greensboro, here are the seven best BBQ places that you can visit right now.
Best BBQ in Greensboro
Mac's Speed Shop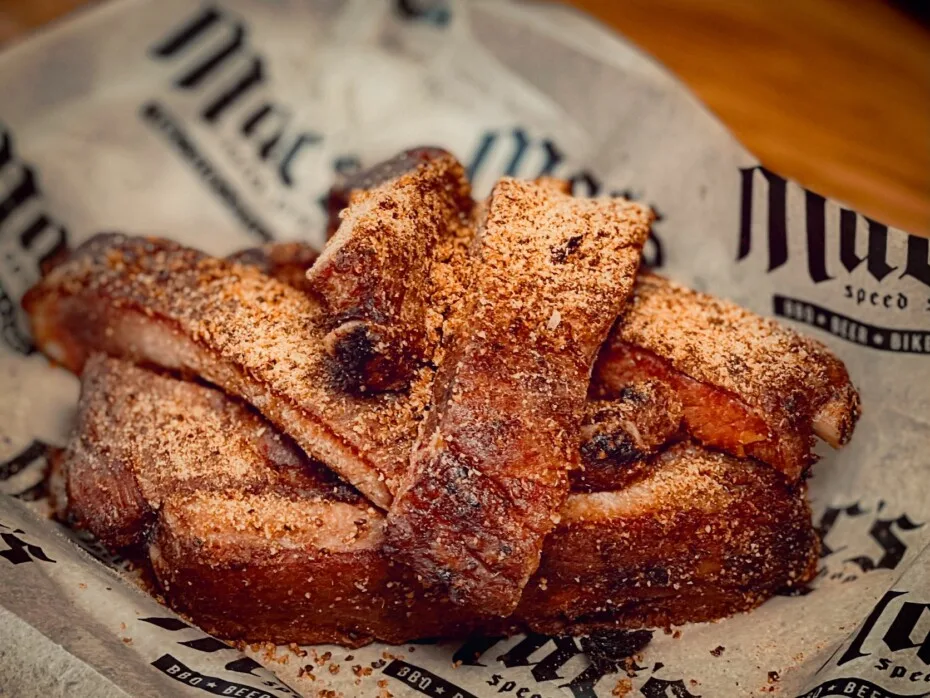 Passion for BBQ, beer, and bikes, Mac's Speed Shop started its operations in 2005, providing a great environment to dine in.
It elevates comfort food like mac n cheese, brisket, and chili, with their homemade secret sauces and spices.
The place has fantastic live music to enjoy with your BBQ, and you can even order some bourbon while you wait for your meals. It's a great BBQ joint to visit with family and friends.
1218 Battleground Ave, Greensboro, NC 27408-8318
+1 3365448370
Sunday – Wednesday, 11:00 AM – 10:00 PM. Thursday – Saturday 11:00 AM – 11:00 PM.
Stamey's Barbecue
Stamey's Barbecue is known for its Lexington-style BBQ and has been a family-style restaurant operating for decades.
Founded in 1930, the restaurant prep and smokes their meat over hardwood coals. The pits here start at the crack of dawn, and you can hear the crackles until late at night.
The meat here is slathered with their secret sauce making their BBQ out of this world.
But their secret sauce is not the only thing keeping them in the BBQ game. It's the experience and friendliness of their pitmasters!
2206 W Gate City Blvd, Greensboro, NC 27403-2643
+1 3362999888
Monday – Saturday, 11:00 AM – 9:00 PM.
Country Barbecue
Country Barbecue is a Lexington-style barbecue joint that has won many awards for the best BBQ in the city.
You get the best ribs in the Triad. If you like your BBQ with red coleslaw, then Country Barbecue is the place for you.
It's a great place to relax with your family for a weekend or hang out with friends over fantastic BBQ and chilled beers.
4012 W Wendover Ave, Greensboro, NC 27407-1901
+1 3362923557
Monday – Saturday, 11:00 AM – 9:00 PM.
Smithfield's Chicken 'n Bar-B-Q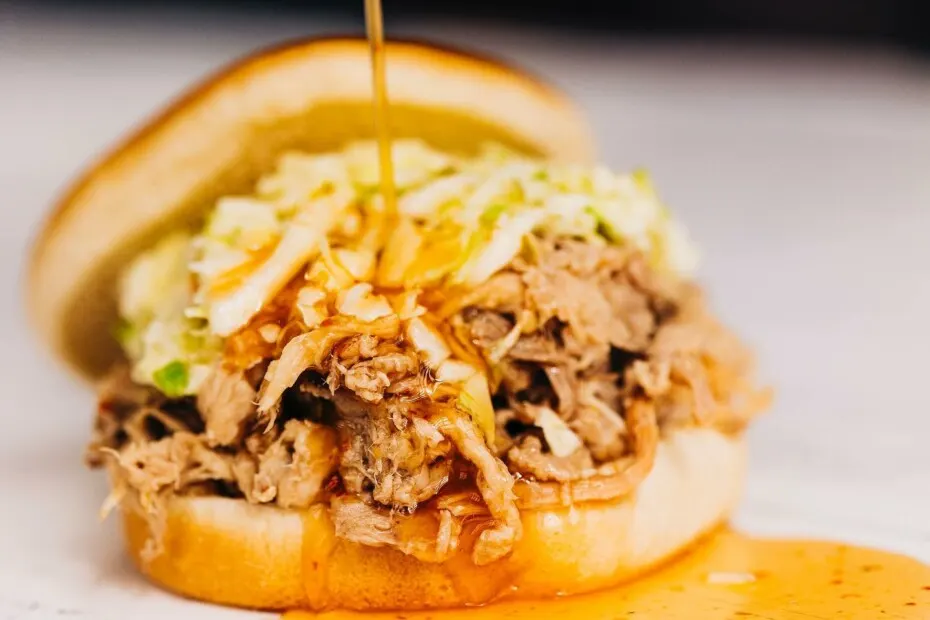 Smithfield's Chicken 'N Bar-B-Q is a counter-serve BBQ joint that offers a great dine-in experience with nostalgic music while you munch on your meal.
A very friendly staff makes this place a great spot to hang out with friends or your loved ones.
The food is fresh and hot while the service is easy and fast. Everything comes in great portions at good prices.
Smithfield's have 40 years of experience in the field, meaning you're definitely going to get great sandwiches, appetizing snacks, and some mean BBQ plates.
4101 Fernhurst Way, Greensboro, NC 27406-8295
+1 336-274-2087
Sunday – Thursday, 10:00 AM – 9:30 PM. Friday and Saturday, 10:00 AM – 10:30 PM.
Logan's Roadhouse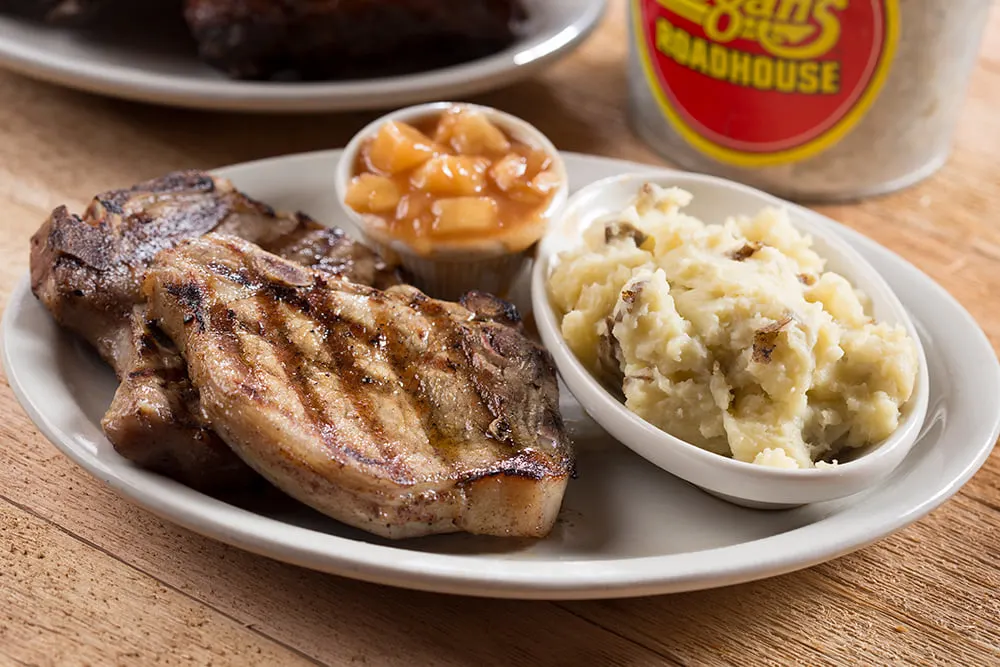 Logan's Roadhouse is a very down-to-earth local chain of restaurants offering some of the city's juiciest burgers and tantalizing meaty ribs.
Besides the ribs, they have succulent wood-fired steaks that you can pair with mashed potatoes, creamy slaw, heavy mac n cheese, and many other sides.
It's a busy place, usually lunchtime, but the staff is super friendly and responsive.
You won't feel like the wait is long, and once the food arrives, you won't be able to stop munching.
1300 Bridford Pkwy, Greensboro, NC 27407
+1 3362924950
Monday – Friday, 11:00 AM – 10:00 PM. Saturday and Sunday, 11:00 AM – 10:00 PM.
Boss Hog's Bar-B-Que
Boss Hog's Bar-B-Que is a great BBQ place to fill your stomach. You get great quantity and quality of food for quite low prices. The sides are amazing too.
You can try anything from their menu, and you won't get disappointed.
The sauce, the fresh ingredients, and the love that they put in their cooking are enough to make you visit Boss Hog's BBQ again.
If you want to try something besides BBQ, indulge yourself in their fluffy potato pies!
2314 E Bessemer Ave, Greensboro, NC 27405-7344
+1 336-370-1414
Tuesday, 11:30 AM – 7:00 PM. Wednesday, 11:00 AM – 8:00 PM. Thursday, 11:30 AM – 9:00 PM. Friday and Saturday, 11:30 AM – 9:30 PM.
Darryl's Wood Fired Grill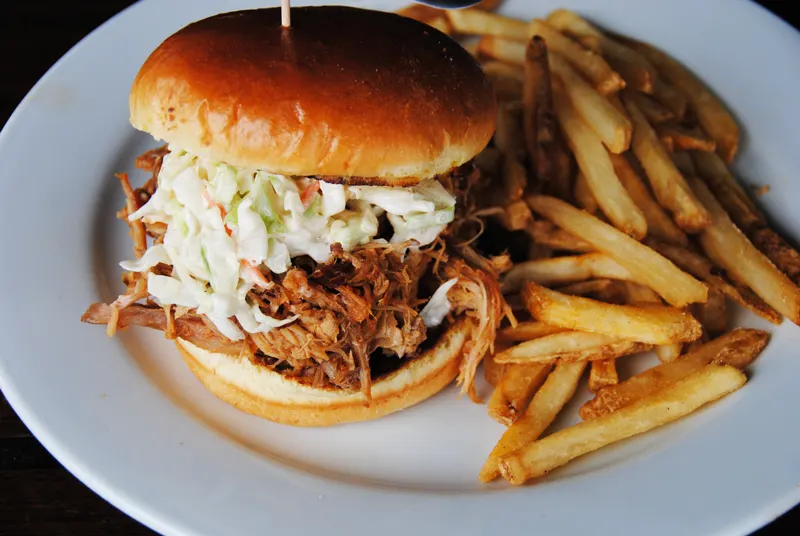 Darryl's Wood Fired Grill is definitely a place where memories are made.
With an extensive American menu and expansive wine list, Darryl's Wood Fired Grill will have you coming here more often than you would think.
You can choose from the smoked wings, pulled pork, rib racks, and even a whole chicken.
Complement your meats with artichoke cheese dip, baked beans, coleslaw, and many more sides.
It has many other dishes besides BBQ, such as lasagna, salmon, and shrimps, among others.
3300 W Gate City Blvd, Greensboro, NC 27407
+1 3362941781
Tuesday – Thursday, 11:30 AM – 8:30 PM. Friday, 11:30 AM – 10:00 PM. Saturday, 12:00 PM – 10:00 PM. Sunday, 12:00 PM – 8:00 PM.
You might also be interested in: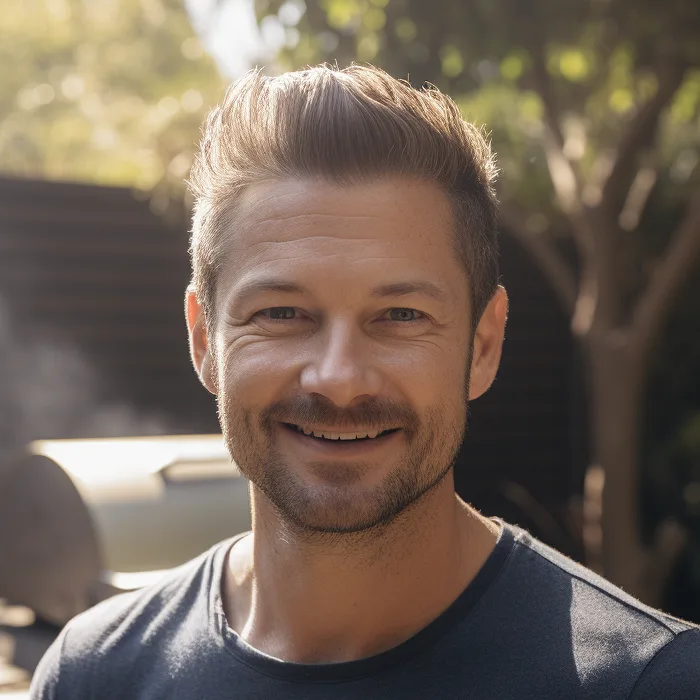 I have been smoking and grilling meat from an early age and enjoy sharing my knowledge and expertise through the hundreds of articles I have written about BBQ. I hope to make everyone's BBQ journey that little bit easier.