A city in North Carolina, Durham has a fantastic film culture since it hosts one of the largest LGBTQ+ film festivals in the Southeast and a diverse music culture with many jazz festivals and concerts playing around the city.
The center of town has a resurgence of restaurants that are opening up, which makes it fantastic for those roaming around with hungry bellies.
Since Durham is in North Carolina, it definitely has amazing BBQ waiting for you to sink your teeth into. Here, we will go over the top 7 best BBQ spots in Durham.
Best BBQ in Durham
The Original Q Shack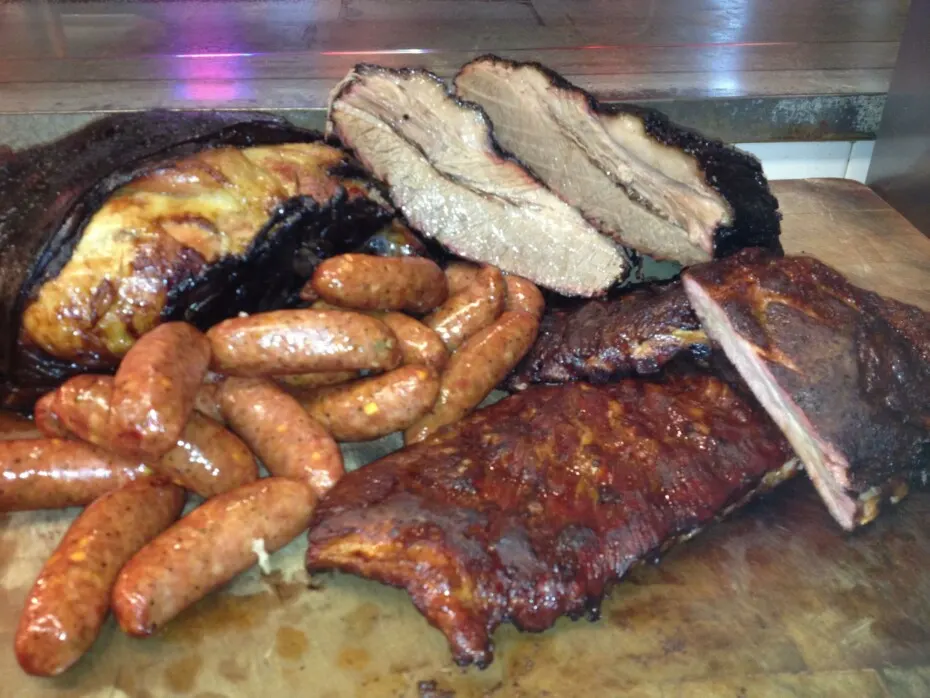 The Original Q Shack has been serving sizzling hot BBQ for over 20 years now.
Tender as a mother's love, here you'll find some amazing brisket, smoked chicken, and fall off the bone beef ribs marinated in their special dry rub.
Everything here is made from scratch, the sauces, the rubs, and the food.
Their experienced pitmasters are what many come down here for. Meats are served with huge portions of hushpuppies.
2510 University Dr., Durham, NC 27707
+1 9194024227
Tuesday – Thursday, 11:00 AM – 8:00 PM. Friday and Saturday, 11:00 AM – 9:00 PM.
City Barbecue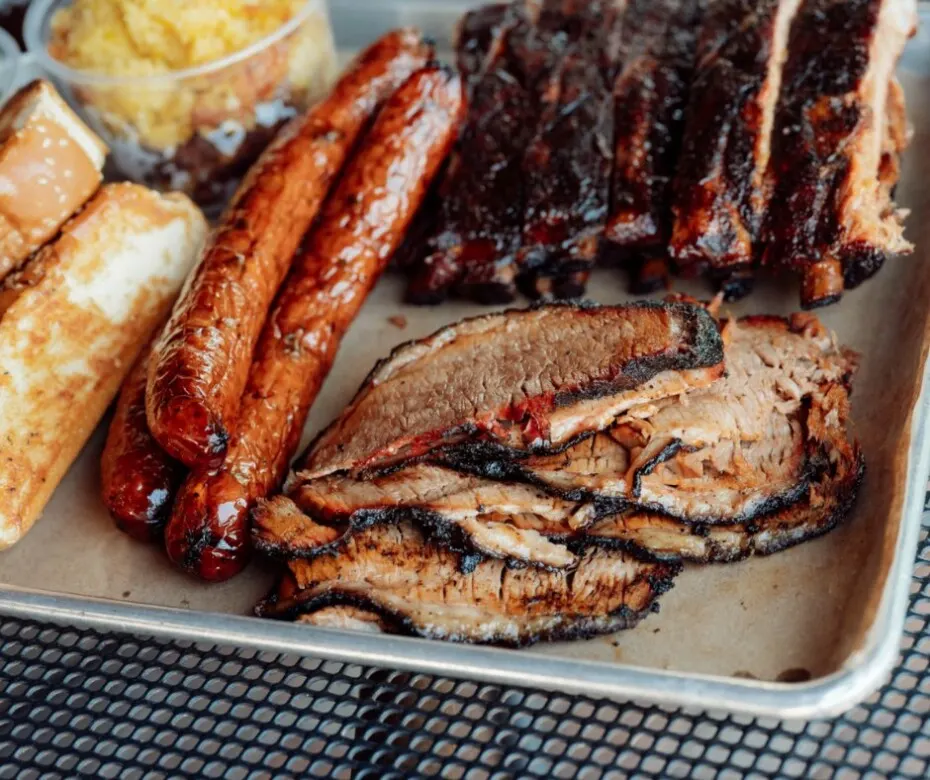 City Barbecue has award-winning beef brisket that you should try.
The pitmasters take their sweet time and cook the meat for 18 hours on low heat over hickory wood.
The end result is super juicy and tender meats that simply melt on your tongue.
They have a special rub that goes onto different meats, including pulled pork. The rub helps to give your food a spicy kick!
208 NC-54, Durham, NC 27713, United States
+1 9192379509
Monday – Saturday, 11:00 AM – 9:00 PM. Sunday, 11:00 AM – 7:00 PM.
The Blue Note Grill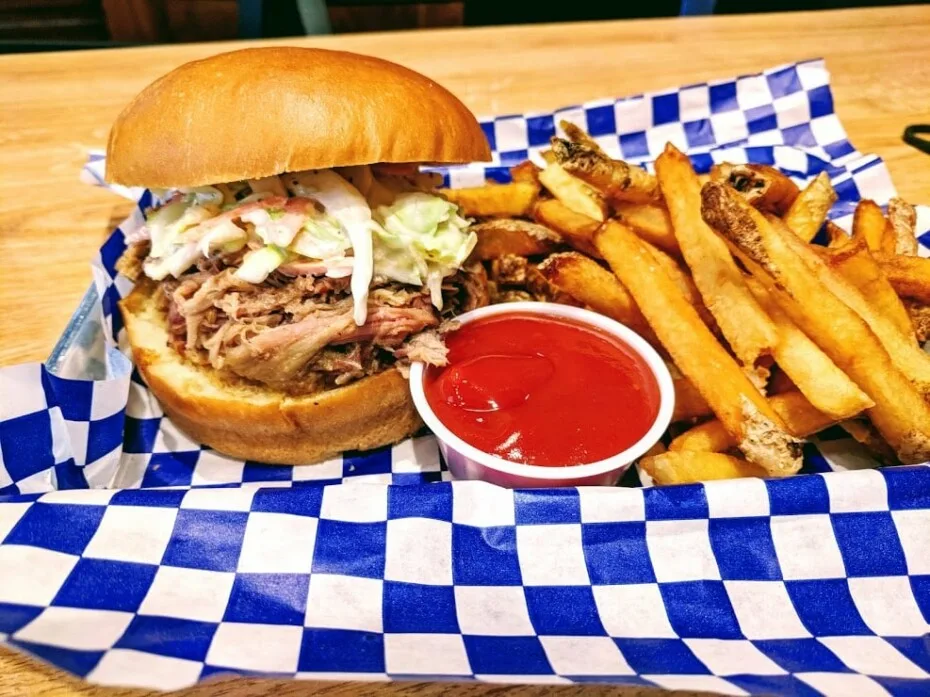 The Blue Note Grill is a great place to eat your food while listening to music.
They've got a beer garden with live music and a fantastic seating arrangement to enjoy a cold beer on a hot summer's day with your friends.
Everything is fresh and flavorful with a comfortable seating arrangement.
Remember, you don't have to have reservations to eat at Blue Note Grill, but you better call in advance if you want the beer garden seating.
709 Washington St, Durham, NC 27701, United States
+1 9194011979
Tuesday – Wednesday, 11:00 AM – 10:00 PM. Thursday, 11:00 AM – 9:00 PM. Friday – Saturday, 11:00 AM – 10:00 PM.
Nantucket Grill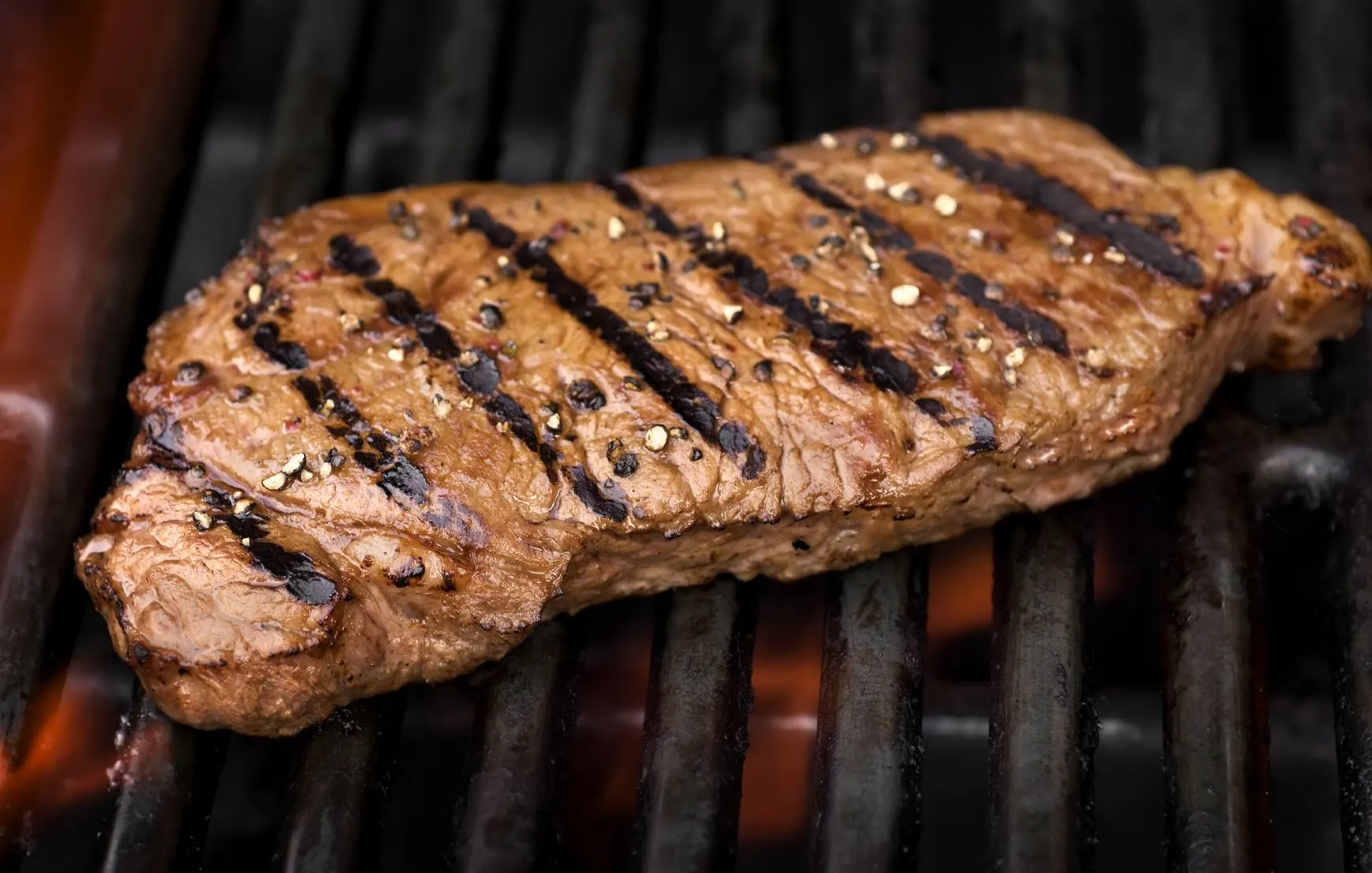 Nantucket Grill is a popularly known restaurant for its England-Style cuisine. The venue might not scream BBQ, but they have some great BBQ dishes that you should try.
Delicious steaks are grilled over a combination of different woods, giving it a unique flavor, and the mouth-watering grilled burgers with fresh seafood are simply divine.
They have set a standard for their competitors by keeping the menu wide for any occasion.
They have even opened a specialized diner for cakes and pastries for customers who love to eat dessert after their meals.
5826 Fayetteville Rd #101, Durham, NC 27713, United States
+1 9194848162
Sunday – Thursday, 11:00 AM – 9:00 PM. Friday and Saturday, 11:00 AM – 10:00 PM.
Grub Durham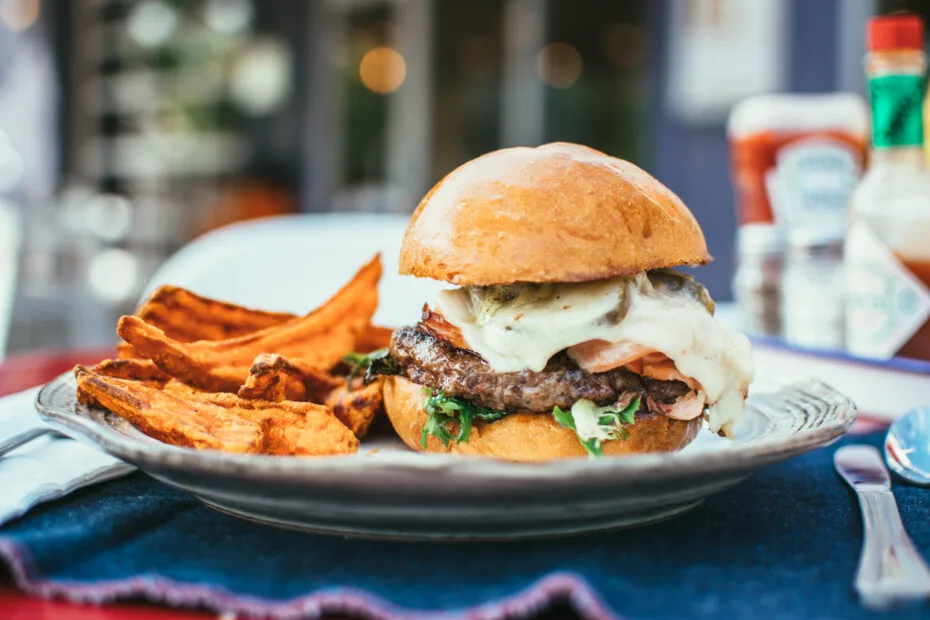 GRUB Durham is a southern eatery and the best place for eating breakfast. Their passion for serving authentic southern food in North Carolina can be tasted in their food.
They serve everything you want to eat at breakfast, like soups, salads, sandwiches, eggs, etc.
Besides breakfast, they serve up some mean BBQ. From smoked BBQ wings to Maybelle's brisket, pulled hickory nut gap pork shoulder, and more.
Fill up your tank for the rest of the day with quality and fresh food in large portions!
1200 W Chapel Hill St, Durham, NC 27701, United States
+1 9199733636
Friday – Monday, 9:00 AM – 7:00 PM. Tuesday – Thursday, 11:00 AM – 3:00 PM.
Hog Heaven Bar-B-Q
Hog Heaven Bar-B-Q simply stands up for its name.
They have been voted as the best BBQ since 2004, best restaurant 2010, best lunch spot, best American food, and many more titles.
The BBQ here includes pork chops, BBQ chicken, brisket, and BBQ plates, which are 2 types of meat, 2 vegetables, and a portion of hushpuppies.
2419 Guess Rd, Durham, NC 27705, United States
+1 9192867447
Monday –Saturday, 11:00 AM –8:00 PM.
Backyard BBQ Pit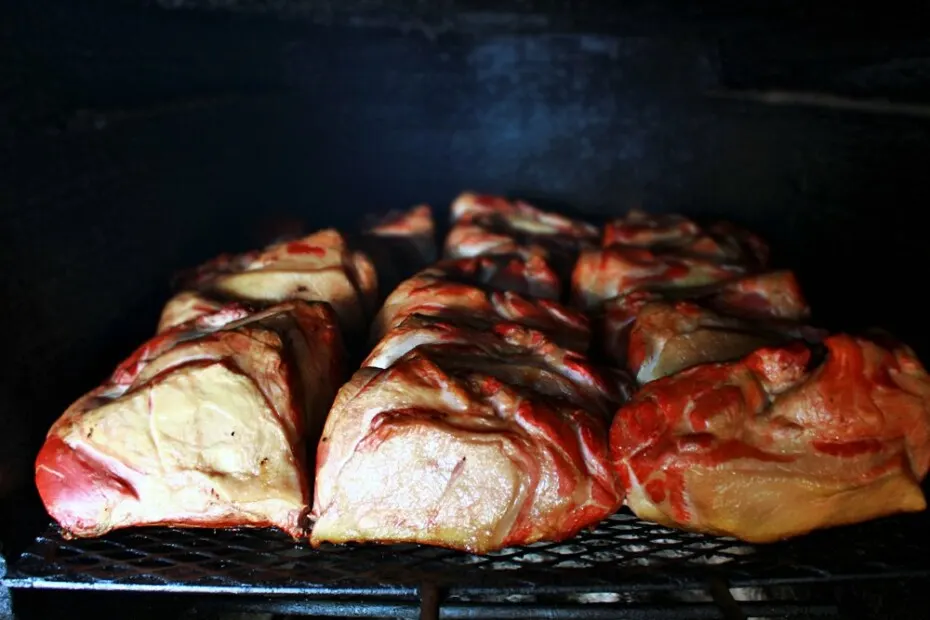 Backyard BBQ Pit is named as the most legendary BBQ joint in the south, so you definitely want to check this out.
Their smoked turkey and pork plates come with a choice of 2 sides and a healthy dose of hushpuppies.
They even have brisket, chicken, ribs, and fish. Their sides include the classic baked beans, black-eyed peas, collard greens, sweet corn, mashed potatoes, Brunswick stew, and many more!
5122 NC-55, Durham, NC 27713, United States
+1 9195449911
Monday –Friday, 12:00 AM – 7:30 PM.
You might also be interested in: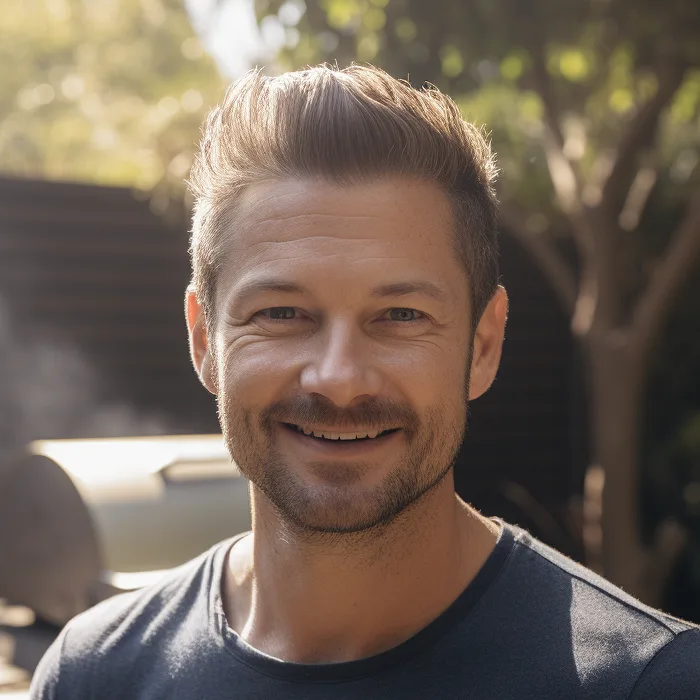 I have been smoking and grilling meat from an early age and enjoy sharing my knowledge and expertise through the hundreds of articles I have written about BBQ. I hope to make everyone's BBQ journey that little bit easier.