Virginia Beach is a coastal city in Southern Virginia with a 3-mile boardwalk where all the action is.
The city is known for its aquariums, maritime history, marine science museums, arts and entertainment, and family-friendly attractions.
It also has a flourishing dining scene where you can enjoy a variety of cuisines.
Talking about food, what better place to enjoy a BBQ than in front of the beach, the cool breeze on a sunny day, and the amazing views of the Atlantic Ocean.
If that sounds like something you would enjoy, here are the 8 best BBQ places in Virginia Beach you can try!
Best BBQ in Virginia Beach
Mission BBQ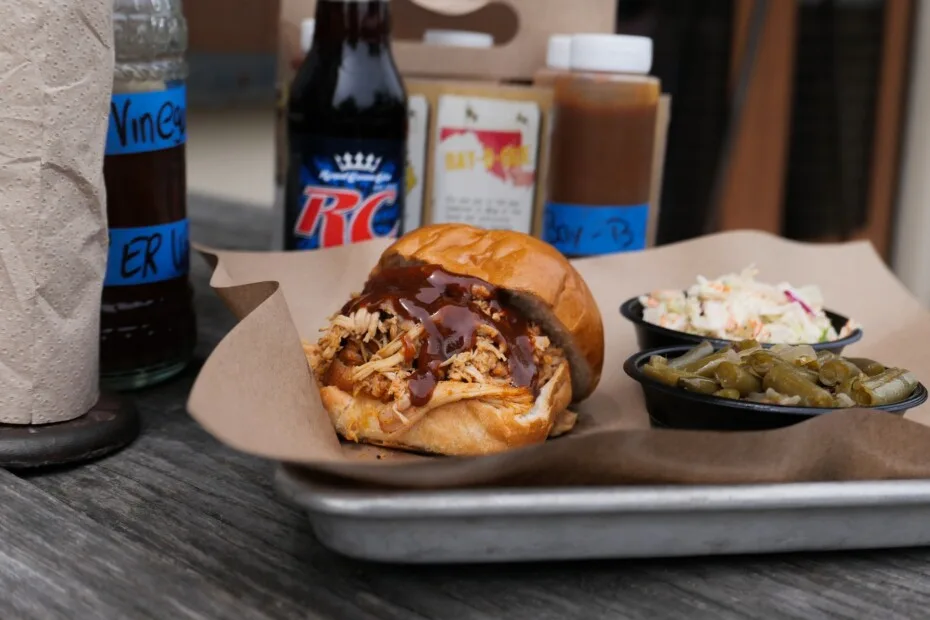 Set up by two close friends and American Patriots, Mission BBQ gives tribute to the fallen heroes and the unsung protectors who protect this great country at all costs.
Their passion for the heroes can be seen with their food and their customer service.
Mission BBQ gets the best ingredients from across the country, the freshest meats, and blends their own spices and sauces to deliver a fantastic dining experience.
It is a great place to get mouthwatering BBQ at great prices. Pulled chicken sandwiches and pork sandwiches are a must-try!
116 S Independence Blvd, Virginia Beach, VA 23462, United States
+1 7574909050
Monday – Saturday, 11:00 AM – 9:00 PM. Sunday, 11:30 AM – 8:00 PM.
Malbon Bros.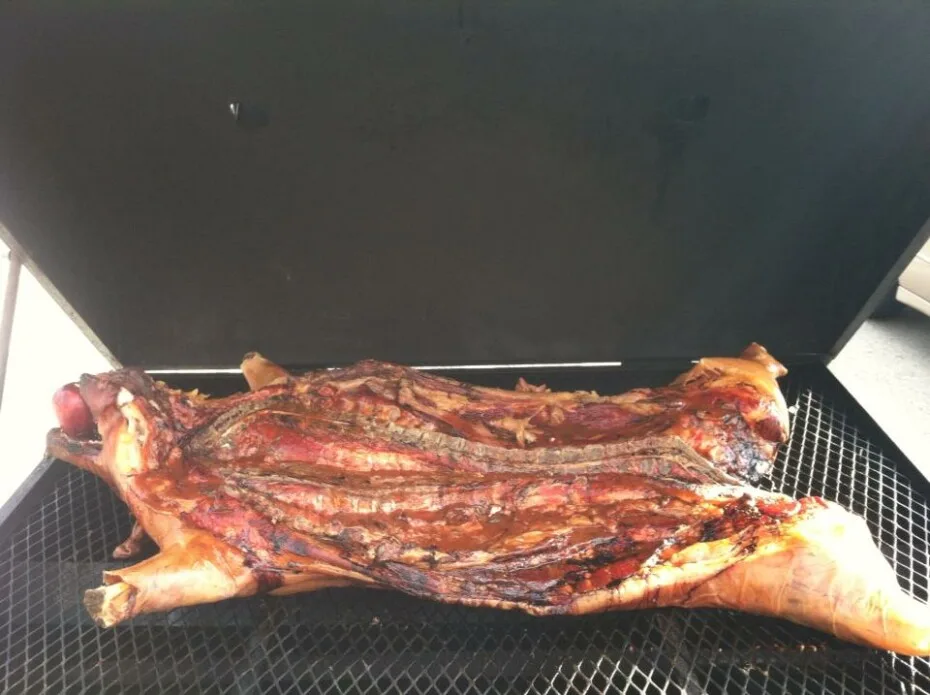 A small BBQ joint nestled inside a family-run gas station convenience store, Malbon Bros. has been serving the finest BBQ in the city since 1955.
You can taste their history and experience in each bite.
Dishes like Beef brisket and pulled pork will remind you of the family BBQs you had at grandmas.
The best Hampton Roads award winners, Malbon Bros., has perfected their Carolina BBQ sauce and the Pig Pickin' Billy's BBQ, which has become a staple with BBQ in the area.
1896 General Booth Blvd, Virginia Beach, VA 23454, United States
+1 7574279607
Monday – Saturday, 6:00 AM – 8:00 PM.Sunday, 7:00 AM – 7:00 PM.
Smokey Bones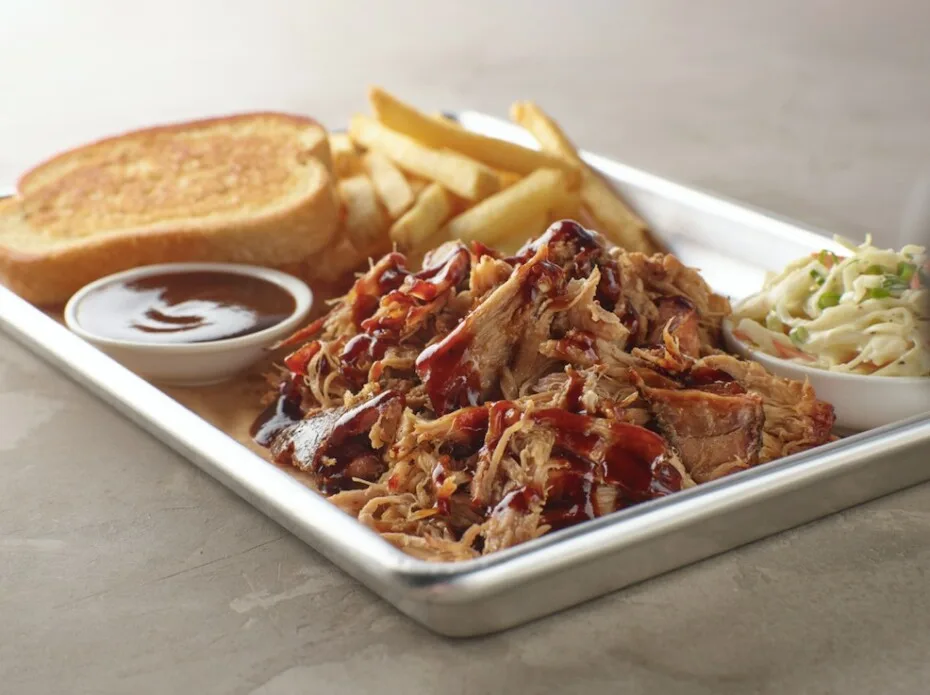 SmokeyBones is a great place to experience a variety of BBQ platters with juicy, tender meats smoked to perfection.
Smokey Bones know how to fire up a mean BBQ, and you won't be disappointed at all.
They have succulent hand-pulled pork, Texas BBQ briskets, smoked turkey breast, baby back ribs, BBQ chicken, and St. Louis ribs.
BBQ platters like these come with two sides of your choice and a whole lot of flavor to enjoy!
4590 Virginia Beach Blvd, Virginia Beach, VA 23462, United States
+1 7576711622
Monday – Sunday, 11:00 AM – 12:00 AM.
Whitner's Barbecue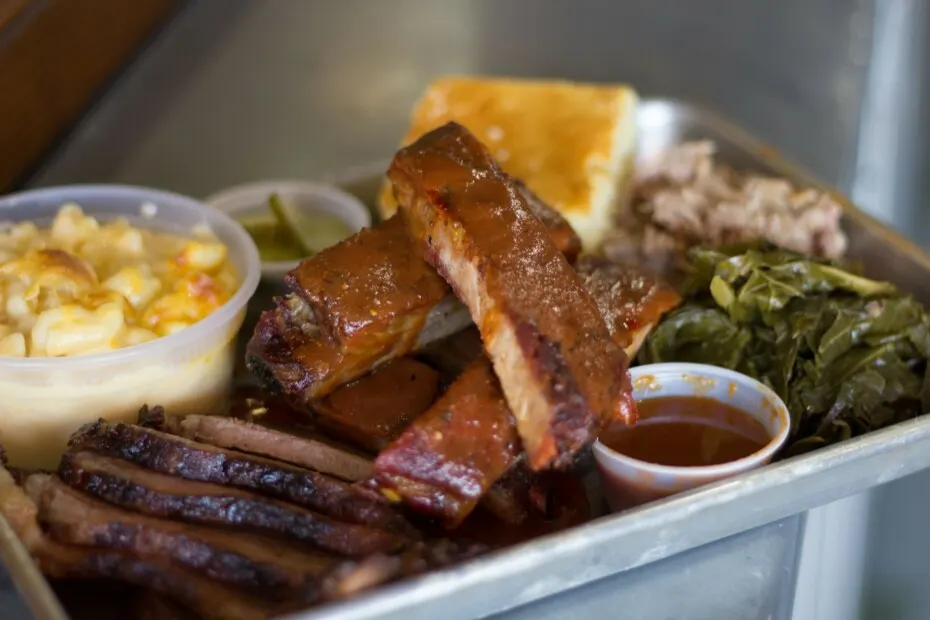 Whitner's Barbecue has roots in Eastern North Carolina, but its menu specializes in cuisine found across the south.
Their house-smoked meats, rubs, spices, and sauces are all made from scratch on their premises.
Make sure to try their perfectly charred burnt ends, mouthwatering pulled pork, classic brisket, and sliced turkey.
You can also have the St. Louis ribs, dry or wet, your choice. All their meals come with 2 sides, including dirty rice, baked BBQ beans, and more.
869 Lynnhaven Pkwy #106, Virginia Beach, VA 23452, United States
+1 7576898215
Tuesday –Saturday, 11:00 AM – 8:00 PM. Sunday, 12:00 PM – 6:00 PM.
Longhorn Steakhouse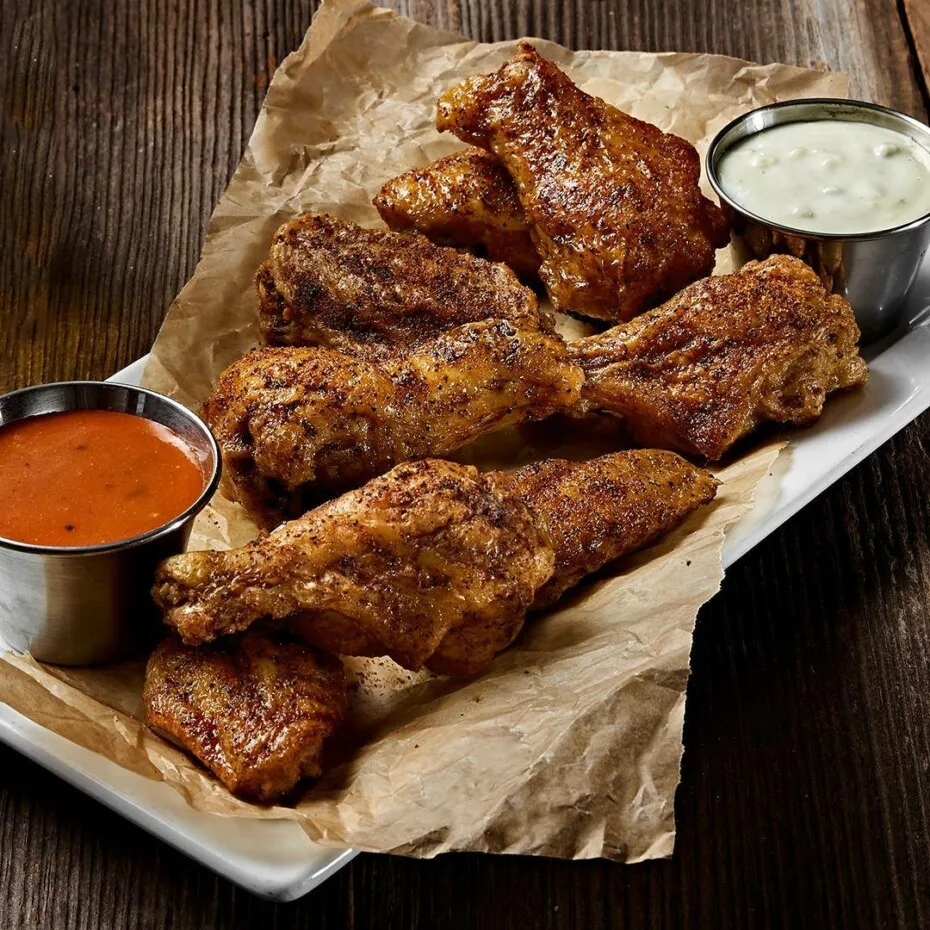 LongHornSteakhouse is a casual steakhouse chain offering grilled meats, BBQ, and other American cuisines to tantalize your taste buds.
Found in many different states, LongHorn has become somewhat of a BBQ staple across the United States.
The atmosphere is warm and inviting, the food experience is surreal.
Whether you munch down on perfectly grilled steaks or their special BBQ ribs, their specially rubbed meats will have you dancing in your chair. The portions here are large and the prices fair!
3400 Princess Anne Rd, Virginia Beach, VA 23456, United States
+1 7573682706
Friday – Saturday, 11:00 AM – 11:00 PM. Monday – Thursday, 11:00 AM – 10:00 PM.
Dave's BBQ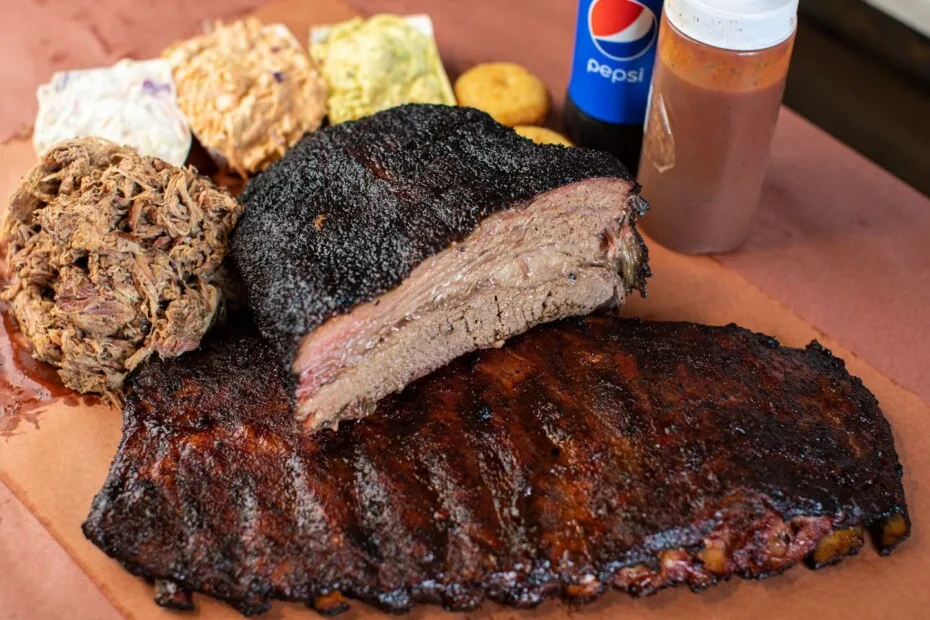 A small BBQ spot on Virginia Beach Boulevard, Dave's BBQ may not look like much, but their smokers are on all day long, every day of the week.
It's the local's favorite, and what better way to experience Virginia Beach BBQ cuisine than to have what the locals enjoy.
Wood, meat, and fire are what Dave's BBQ is all about. The special mix of woods gives the BBQ here a unique distinct taste that will have you salivating in no time.
Sides like mac n cheese and baked beans are amazing side attractions that go well with meats like brisket and pulled pork.
1781 Virginia Beach Blvd, Virginia Beach, VA 23454, United States
+1 7574346093
Monday – Sunday, 11:00 AM – 6:00 PM.
The Beach Bully BBQ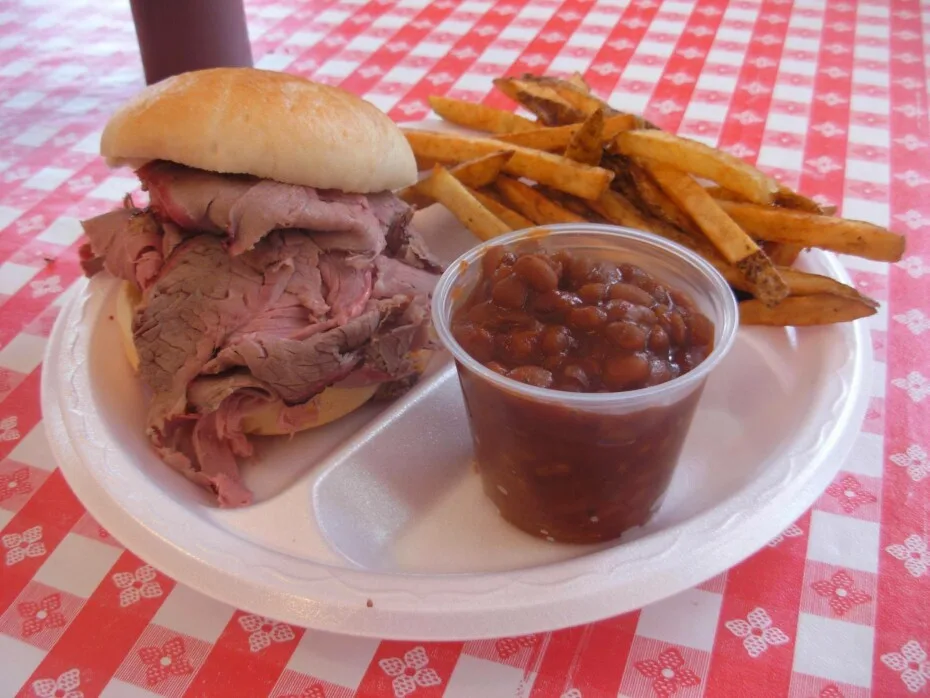 A BBQ joint with ample outdoor seating to enjoy the sun while you eat, The Beach Bully BBQ initially started with grilling frozen hamburgers but soon had a smoker going, and the rest is history.
The place is notorious for their "Beach Bully Sandwich," and they have an incredible platter named the Joker Platter, which comes with ribs, fries, brisket, and mac n cheese.
Everything comes at a great price with large portions here.
601 19th St, Virginia Beach, VA 23451, United States
+1 7574224222
Monday – Sunday, 10:00 AM – 8:00 PM.
Lager Heads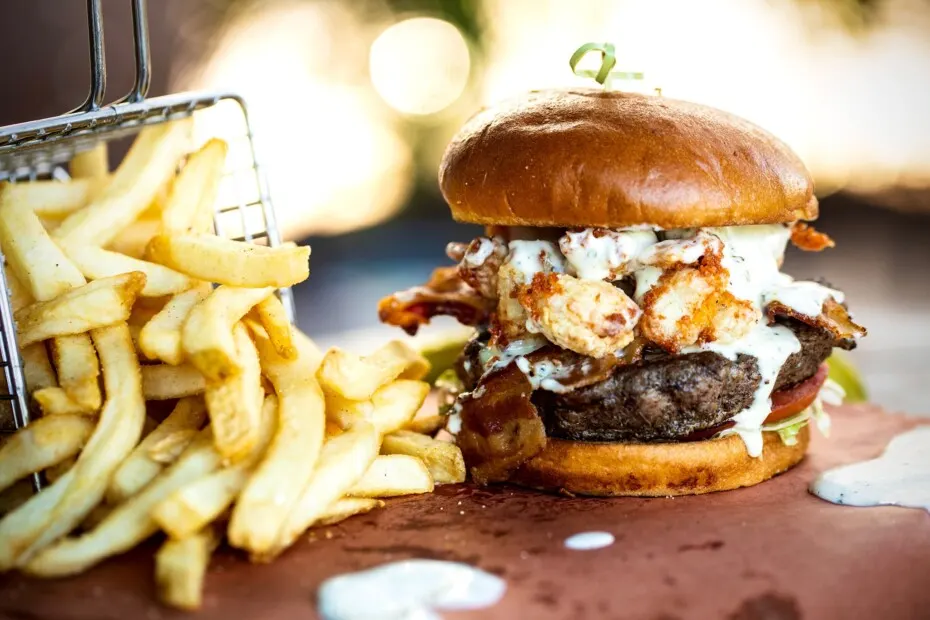 Voted as the best burgers on the beach, Lager Heads is a great place for food and entertainment over some BBQ'd burgers and a glass of chilled craft beer.
The burgers here are truly premium, making the 80/20 ratio giving you the freshest juiciest bite you can ever imagine.
They have BBQ pulled pork sandwiches but don't forget to try their house special, the cowboy burger with sliced pickles, onion, tomatoes, cheddar, and their famous sweet sticky BBQ sauce
3315 Atlantic Ave, Virginia Beach, VA 23451, United States
+1 7579951400
Sunday – Thursday, 11:00 AM – 10:00 PM. Friday and Saturday, 11:00 AM – 11:00 PM.
You might also be interested in: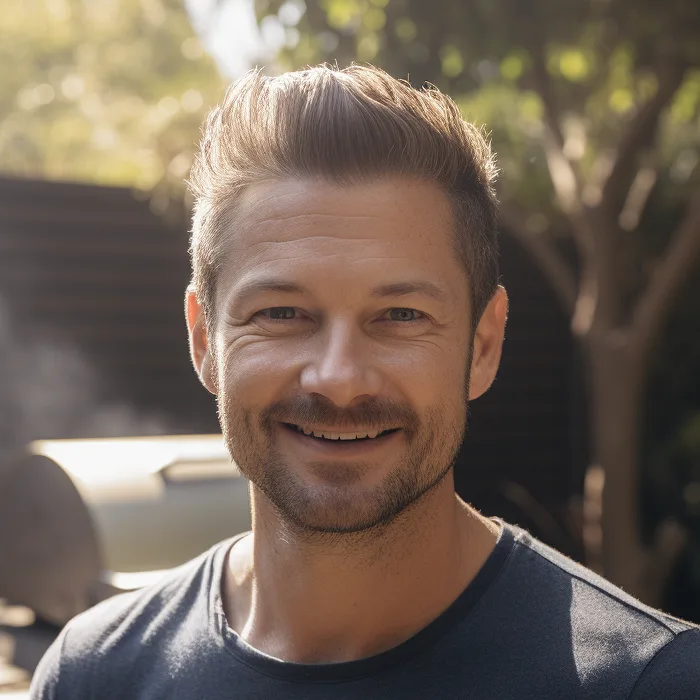 I have been smoking and grilling meat from an early age and enjoy sharing my knowledge and expertise through the hundreds of articles I have written about BBQ. I hope to make everyone's BBQ journey that little bit easier.