Columbus has experienced a large number of BBQ joints that help to satisfy your cravings.
You have the opportunity of getting perfectly cooked ribs, beautiful briskets, and many more.
Let's explore the 7 best BBQ in Columbus.
Best Bbq in Columbus
Tennessee Pitt Bbq
Operating out of a food truck, the Tennessee Pitt BBQ is a local's favorite in the Columbus BBQ scene.
With carefully made meats BBQ'd over cherry wood, the food truck brings back real Pitt BBQ to Columbus.
Whether you choose the wings, ribs, greens, mac & cheese, or any of the other items, you won't be disappointed. If you're looking for a good BBQ grub, this is the spot to head.
1919 Brice Rd, Columbus, OH 43232, United States
Monday – Wednesday, Closed. Thursday, 11 AM – 8 PM. Friday and Saturday, 11:30 AM – 8 PM. Sunday, 11:30 AM – 6 PM.
+1 614 353 2173
Ray Ray's Hog Pit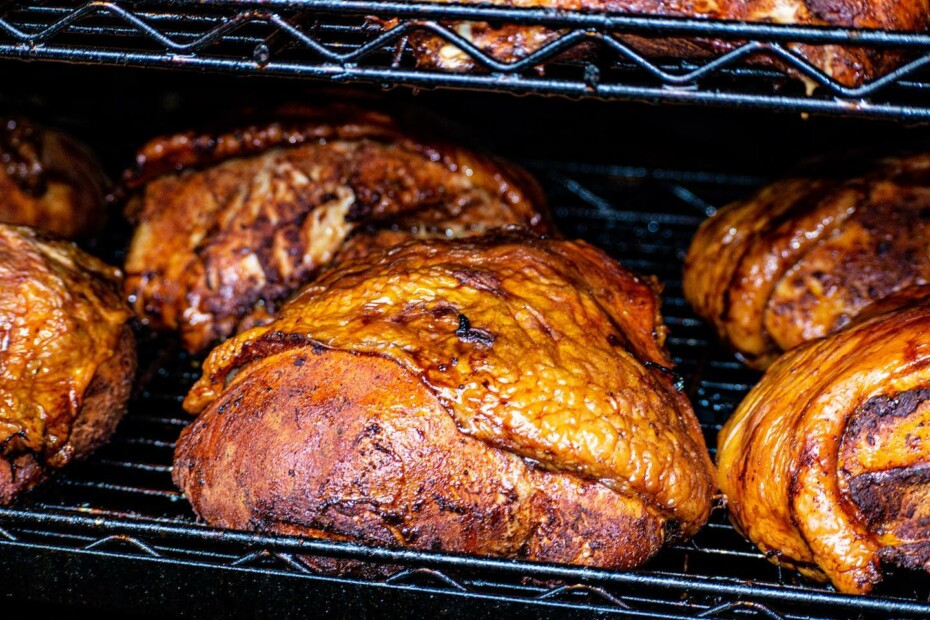 All year round, food truck Ray Ray's Hog Pit provides some of the best cuts of pork, beef, and chicken, and guess what?! They are all delicious, dry-rubbed, and cooked over hardwood to give it a distinct flavor.
Meat is not the only perfect thing at Ray Rays. They also have tasty sauces, including habanero and jalapeño, their famous homemade meat potions.
Holding the highest standards for their barbecue, Ray Rays gets their meats from local farms and smokes them for about 12-16 hours before serving them fresh. Don't miss out on this!
2619 N High St, Columbus, OH 43202, US
Thursday – Sunday, 11:30 AM – 8 PM. Monday – Wednesday, Closed.
+1 614 753 1191
City Barbeque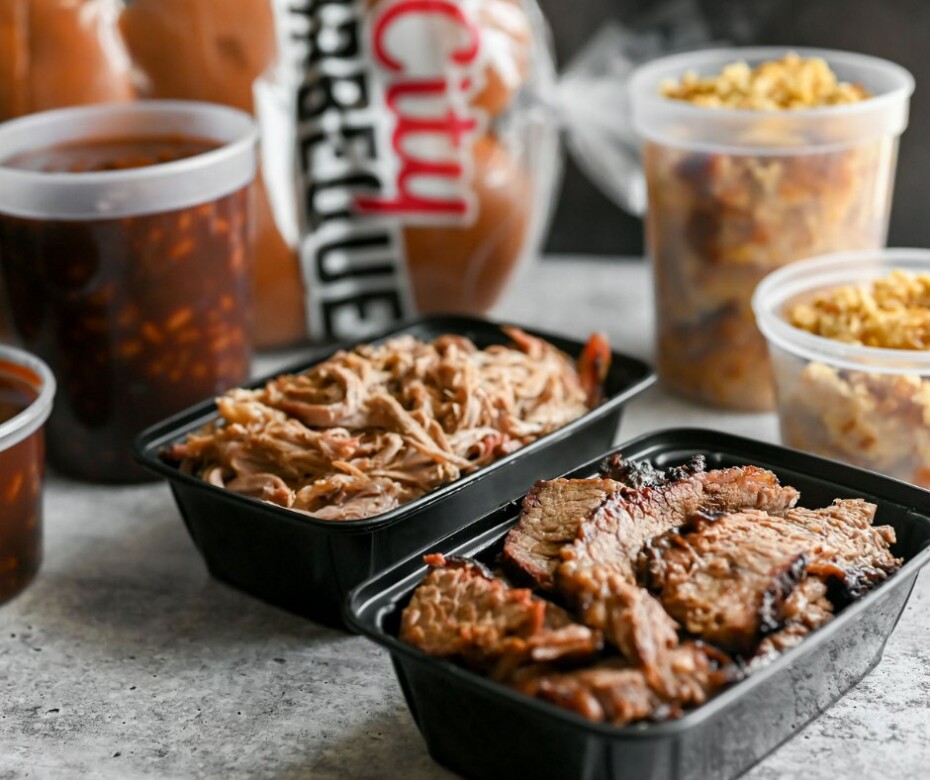 The list of the best BBQ in Columbus is incomplete without the ever-appealing and always-attractive City Barbeque.
You may have heard about City Barbeque as it has several branches and locations across different states, but its genesis was rooted in Columbus. You know it's going to be good here.
The meats served up at this restaurant includes pulled pork, brisket turkey, and well-smoked ribs.
There are also some side dishes like hush puppies, corn pudding, collards, and mac & cheese to enjoy. You can't go wrong with City BBQ.
1501, Gemini Pl. Columbus, OH 43240 US
Sunday – Thursday, 11 AM – 8 PM. Friday, 11 AM – 9 PM. Saturday, 10 AM – 9 PM.
+16145738686
Smoked on High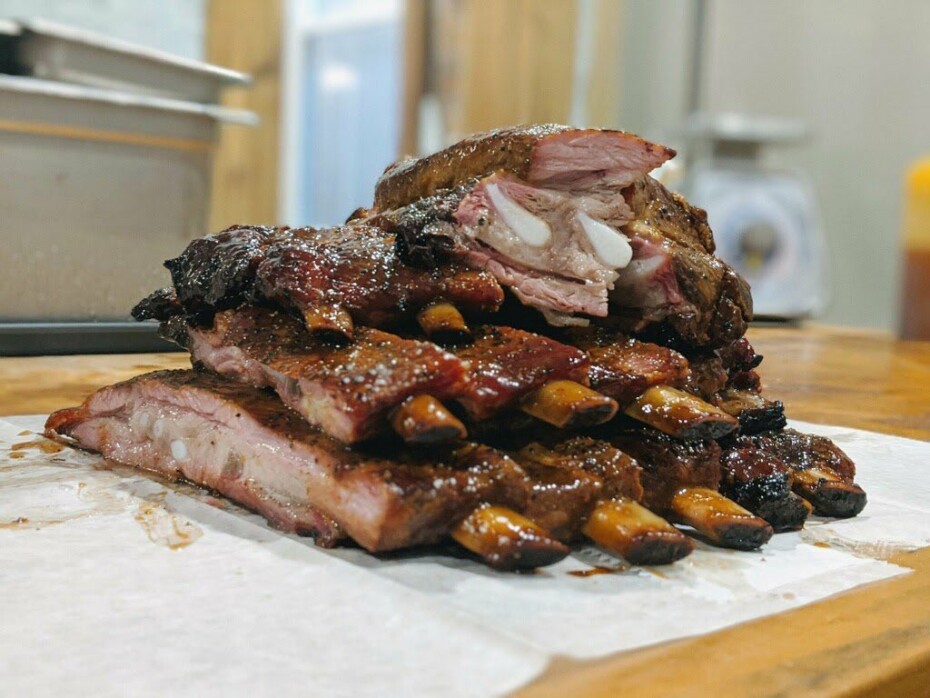 Smoked on High offers an impressive Southern-style barbecue in the heart of Columbus.
They initially started as Papaya and Buckeye Back Ribs and soon changed to Smoked on High. The eatery is set inside a Victorian-style house serving BBQ off a food truck.
Beef brisket with mac and cheese and a side of collards green will definitely hit the spot.
Don't forget to try the brisket chili bowl and end the day with a pecan cookie. You can also take home their special sweet whiskey sauce in a 16 oz. bottle.
755 S High St, Columbus, OH 43206, United States
Wednesday – Sunday, 11 AM – 8 PM.
+1 614 754 9711
B&K Smokehouse
If you are craving pleasant, old-fashioned barbecue, B&K Smokehouse should make it to the top of your list.
It may be a simple BBQ counter-serve joint, but it really builds up to the cozy environment, which is perfect when indulging yourself in great food.
They serve up some of the most amazing-sized portions. The menu is pretty straightforward. You order from a selection of plates as mains and then add sides and finish it off with dessert.
Dinner plates include half a pound of your favorite meat, chicken, pork, brisket, and turkey. Do leave some space for that carrot cake loaded with cinnamon goodness!
1114 E Main St, Columbus, OH 43205
Sunday and Monday, Closed. Tuesday, 11 AM – 6 PM. Wednesday, 11 AM – 7 PM. Thursday and Friday, 11 AM – 8 PM. Saturday, 12 PM – 8 PM.
+16142527017
The Pit Bbq Grille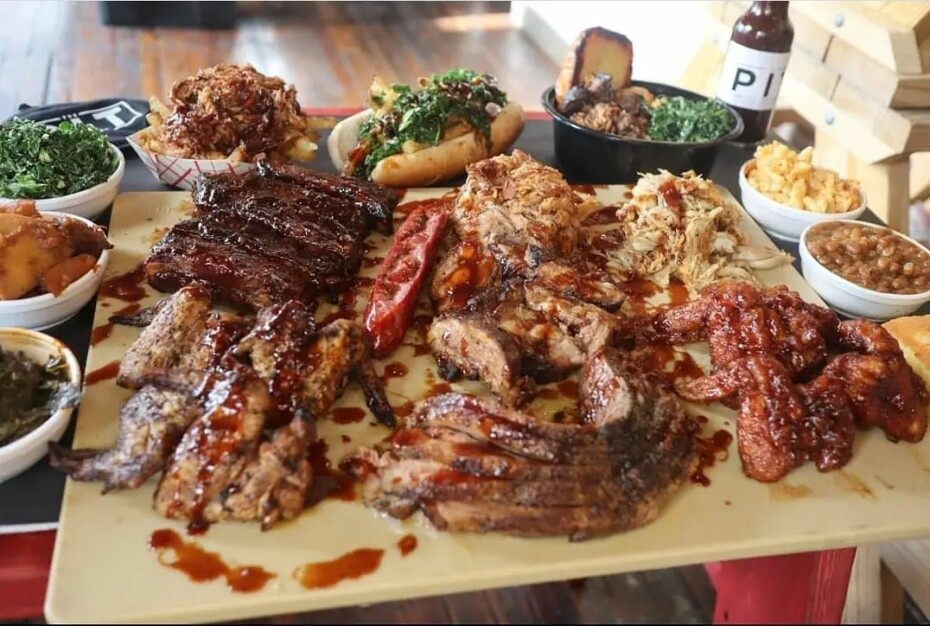 The Pit BBQ Grille has beloved stories worthy of knowing about. It started with four friends who met in college.
After forming a bond and sharing a similar mindset, the four friends decided to give back to the community and found their calling in serving some of the best BBQ in Columbus.
The atmosphere here is inviting, the meats are high quality, they've got delicious sides, and the homemade BBQ sauce pairs well with anything you order. What more could a foodie ask for?!
1542 Parsons Ave, Columbus, OH 43207
Monday, Closed. Tuesday – Friday, 11 AM – 8 PM. Saturday, 12 PM – 8 PM.
+1 614 683 8797
Red Door Bbq
Red door BBQ is known for smoking its meats low and slow overnight, so they're ready to serve eager customers by the morning.
In addition, red in the name encourages positive action while the door signifies a new opportunity. With that in mind, Red Door aims to serve the best BBQ in Columbus.
The menu is straightforward. You can choose meats from pulled chicken, pulled pork, brisket, or spare ribs.
In addition, you've got an option to choose from any four sides and end it on a bread pudding. But make sure you get there on time as they sell out really fast!
177 S Cypress Ave, Columbus, OH 43223
Thursday and Friday, 11 AM – 8 PM. Saturday, 12 PM – 8 PM. Sunday – Wednesday, Closed.
+16145577469
You might also be interested in: