Cleveland is the state's second-largest metropolis and the county seat of Cuyahoga.
Cleveland is noted for its thriving arts and culture scene, gorgeous parklands, musical heritage, and Cleveland Clinic medical center.
It is known as the birthplace of rock & roll and boasts various sports teams (Browns, Cavaliers).
Once upon a time, delicious barbecue was solely a southern phenomenon. However, Cleveland has gotten in on the sweet, smokey action in a big way in recent years.
Here are a few spots in Cleveland where you can get some of the greatest BBQ.
Best BBQ in Cleveland
Mabel's BBQ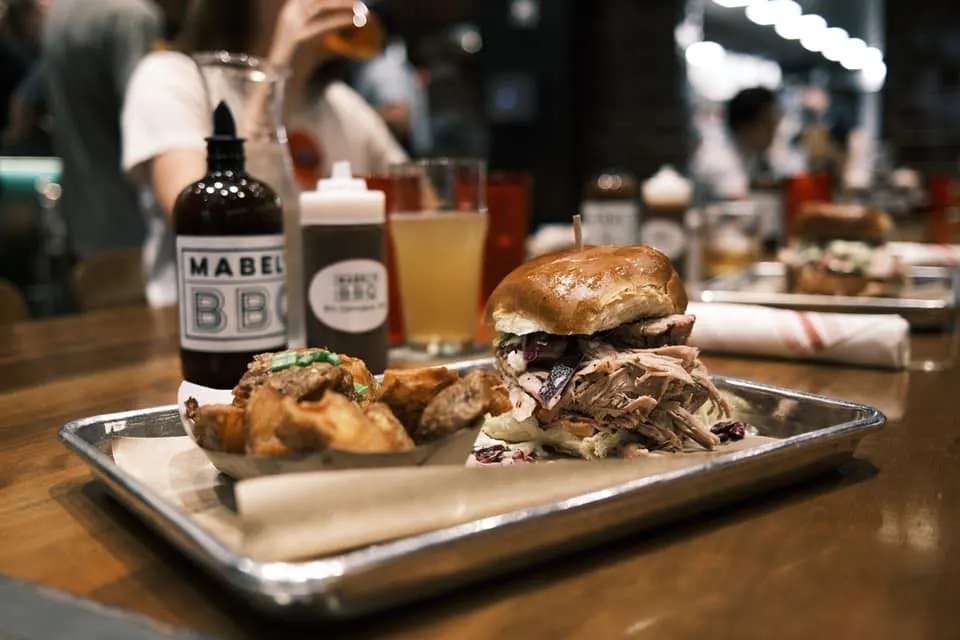 Mabel's BBQ is a bi-level, sleek, industrial-chic barbecue joint with communal tables and a large bar stocked with bourbon.
It incorporates Eastern European spices in its sauce, as well as Bertman's Ballpark Mustard, and smokes the meat on local fruitwood.
The meal, in particular, is wonderful!!! The pulled pork and loaded fried potatoes (with brisket and cheese sauce) are fantastic.
You'd be so engrossed in everything that you wouldn't want to go back home.
2050 E 4th St, Cleveland, OH 44115, United States
+1 216 417 8823
Tuesday – Thursday, and Thursday, 12:00 PM–8:00 PM. Friday – Saturday, 12:00 PM – 9:00 PM.
Real Smoq'Ed BBQ
Real SmoQ'ed BBQ, formerly Ohio City BBQ, is a no-frills counter-serve, and the menu here includes a variety of savory dishes that will have you humming.
The BBQ platters, sandwiches, and other Southern fare are all great here. The food is delectable, and the portions are substantial.
Ribs are some of the greatest you'll ever have, with the meat literally falling off the bone.
The Ohio City Platter, which comes piled high with pulled pork, beef brisket, and BBQ ribs, is a must-try.
3829 Lorain Ave, Cleveland, OH 44113, US
+1 216 417 5987
Sunday, 12:00 PM–6:00 PM. Monday – Thursday, 11:00 AM–7:00 PM. Friday – Saturday, 11:00 AM–8:00 PM.
MT Pleasant Bar-B-Q
Mt Pleasant Bar-B-Q is the go-to place when it comes to good food and consistency.
This BBQ spot is consistent in making the most scrumptious, mouthwatering, and finger-licking meals.
Everything here is spectacular, their sauce is delicious and smoky with the right amount of tang to get your taste buds going!
12725 Kinsman Rd, Cleveland, OH 44120, United States
Sunday – Saturday, 1:00 PM–10:00 PM.
+1 2165618722
Landmark Smokehouse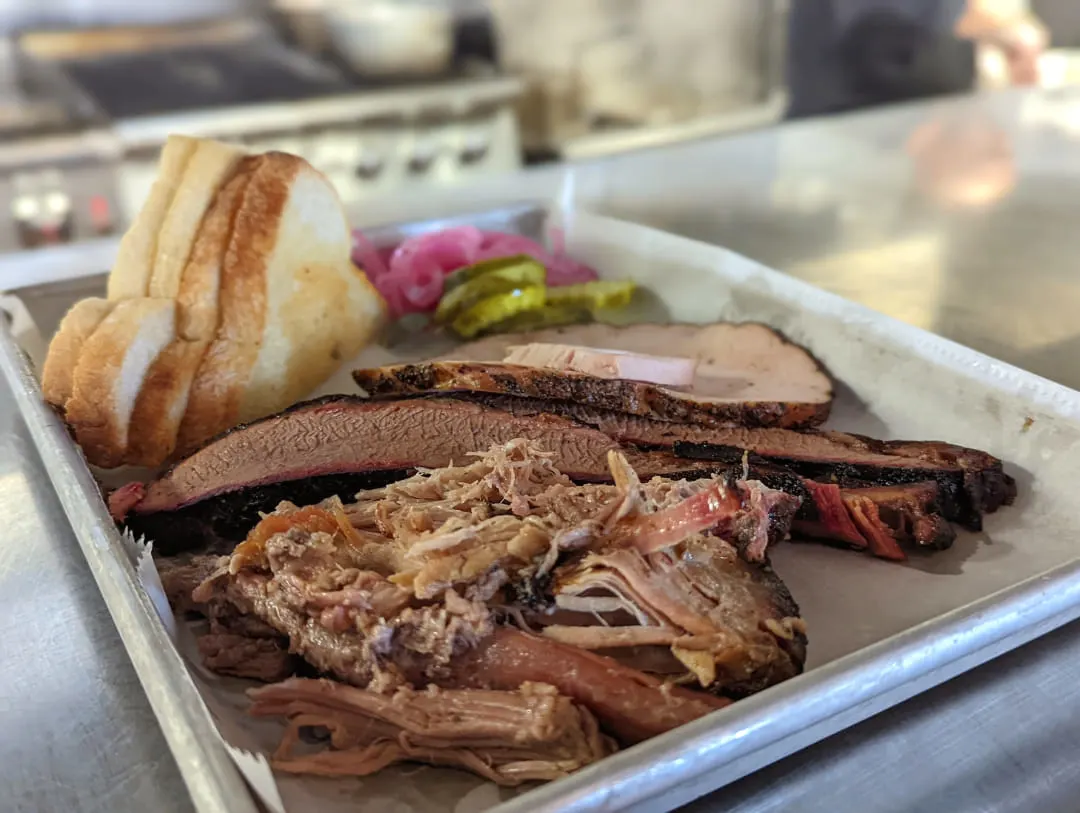 Landmark Smokehouse serves in a compact, modern environment, with traditional barbeque, hearty sides, and beer.
This smokehouse is a no-frills, down-home, fast-casual BBQ business that provides a unique, hands-on experience by cutting out fresh smoked meats to order right in front of your eyes.
With seasonal smoked selections, they keep their menu fresh. It is strongly advised that you check them out.
Among the other smoked options in town, the landmark smokehouse sticks out with its rotating selection of bourbon to compliment the meats.
11637 Clifton Blvd, Cleveland, OH 44102, United States
+1 2162304040
Monday – Friday, 11:00 AM – 10:00 PM. Saturday and Sunday, 9:00 AM – 10:00 PM.
Miega Korean Barbeque
Miega Korean Barbeque is a medium-sized Korean BBQ restaurant in Cleveland offering a lively hangout spot perfect for families and friends.
If you enjoy BBQ, this is truly a unique place worth visiting.
They have all of the barbecue mainstays, such as marinated beef short ribs, beef brisket, boneless ribeye, spicy chicken, sliced spicy pork, and more.
All their meats are not really smokey in flavor like traditional BBQ but offer some fantastic char and a distinct Korean taste that will have you wanting more.
3820 Superior Ave, E 38th St, Cleveland, OH 44114, United States
+1 2164329200
Tuesday – Sunday, 12:00 AM – 8:00 PM.
Wonton Gourmet & BBQ
Wonton Gourmet & BBQ is a humble Chinese eatery that offers authentic Asian cuisine with Hong Kong-style BBQ.
The place has a great selection of poultry, beef, and pork to choose from, and you can have them with rice or congee.
Here, the beef short ribs are tender and slathered in their special Asian black pepper sauce.
With pork ribs, you get the option to choose between a spicy sauce or a sweet-sour sauce.
If you're looking to have a unique BBQ experience, this is the place to be.
3211 Payne Ave, Cleveland, OH 44114, United States
+1 216 875 7000
Wednesday – Monday, 11:00 AM – 9:00 PM.
Bd's Mongolian Grill
bd's Mongolian Grill is a fast-casual restaurant with a salad bar and an all-you-can-eat option that lets you make your own stir-fry bowls.
Since 1992, bd's Mongolian Grill has provided a unique, engaging, and interactive dining experience by allowing guests to build their own stir fry.
Every meal served at bd's is unique. You select all of the fresh ingredients you desire from their market and their renowned grillers grill and smoke your bespoke meats right in front of your eyes on their massive grill.
This is an awesome restaurant for you to visit.
1854 Coventry Rd, Cleveland Heights, OH 44118, United States
Sunday – Thursday, 11:00 AM –9:00 PM. Friday – Saturday, 11:00 AM–10:00 PM.
+1 2169321185
Boney Fingers BBQ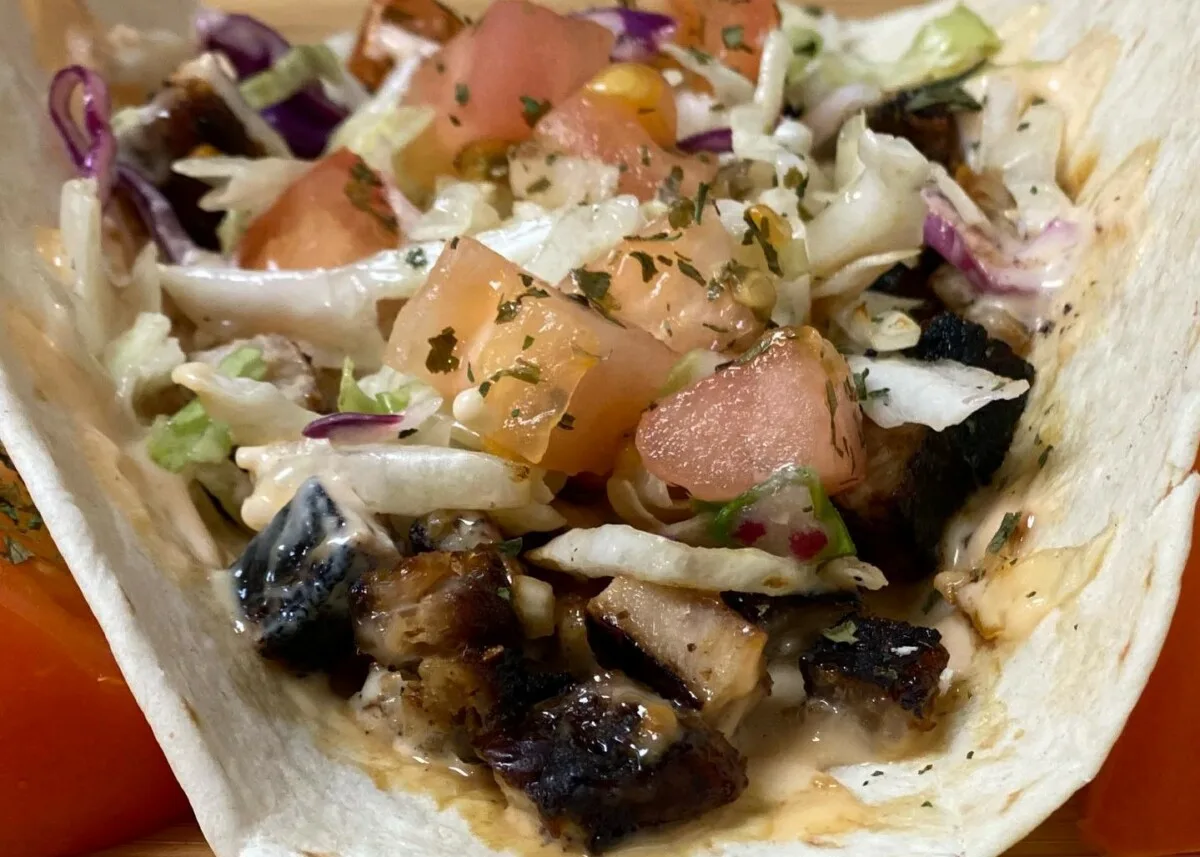 Tucked away in the historic Cleveland Arcade, you'll find Boney Fingers BBQ, and you'll be glad you did!
Stop in for breakfast and grab the Brisket Hash to start your day off right, or come back around lunch for the meat selection.
Grab a great lunch special like the "Boney Boy," Beef Polish sausage with pulled pork, slaw piled high, and drizzled with sauce. If you're hungrier, try the pork belly entrée with street corn and BBQ baked beans.
1800 Euclid Ave # 3, Cleveland, OH 44115

Monday – Wednesday 10 AM – 5 PM; Thursday 10 AM – 7 PM; Friday 10 AM – 8 PM

+ 1 216-331-5252
Bronco's Western BBQ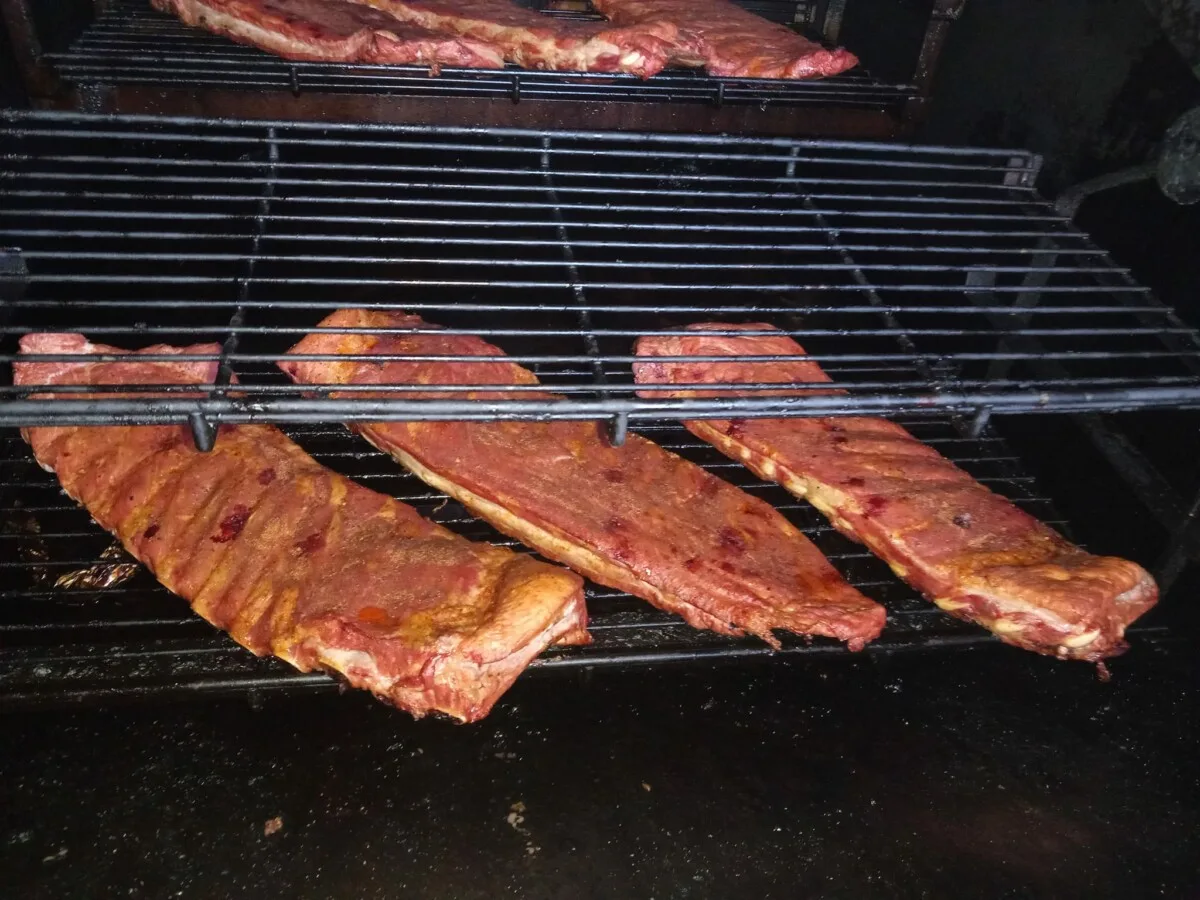 Bronco's Western BBQ is no stranger to winning awards for awesome 'cue, and they're not stopping anytime soon.
Cherry and red oak smoked meats are made even better with their house-made sauce that will have you planning your next visit.
For the best sampler, order the Cowboy Platter and get a taste of pork, brisket, ribs, and sausage with a few fixins on the side. The Banana Pudding and Peach Cobbler both get the seal of approval, too, don't skip out!
3765 Ridge Rd, Cleveland, OH 44144

Tuesday – Friday 11 AM – 6:30 PM; Saturday 11 AM – 7 PM

+ 1 216-938-7200
Proof Bar-BQ and Cocktails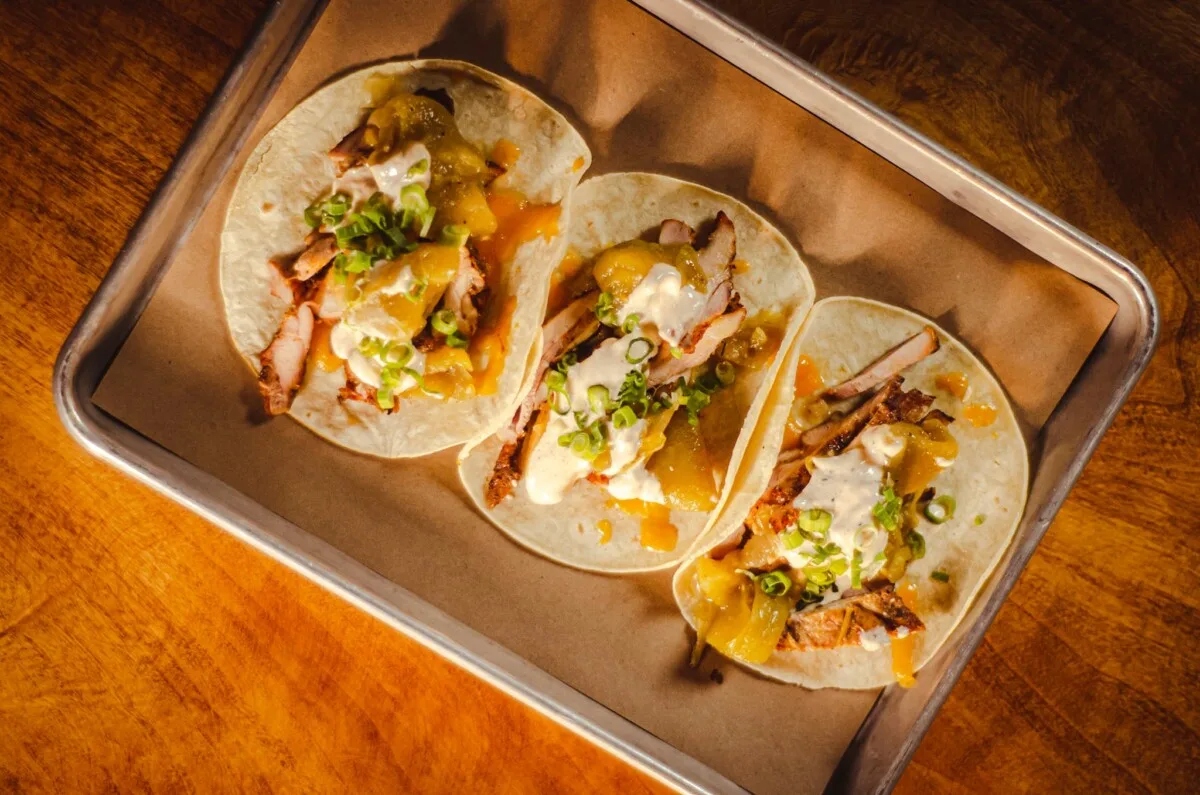 Turn it up a notch with trendy vibes at Proof Bar-BQ and Cocktails, where you can grab great drinks and craft BBQ.
Start small with burnt ends or share some Texas Brisket Chili, then chow down on plates of meat like juicy pulled pork and tender brisket, all in-house smoked daily.
The Carolina mustard slaw is worth a try, and the honey-glazed cornbread adds a perfect hint of sweetness.
2258 Professor Ave, Cleveland, OH 44113

Tuesday – Saturday 4 – 10 PM

+ 1 216-583-0551
You might also be interested in: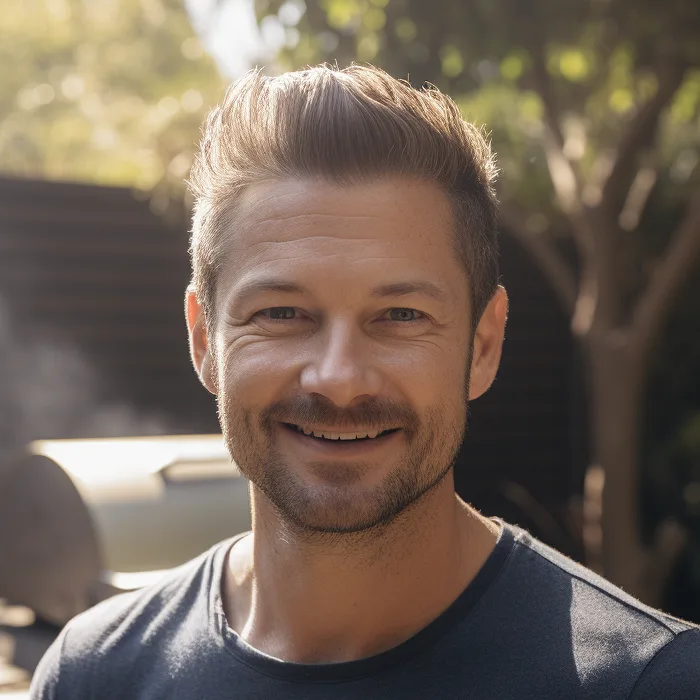 I have been smoking and grilling meat from an early age and enjoy sharing my knowledge and expertise through the hundreds of articles I have written about BBQ. I hope to make everyone's BBQ journey that little bit easier.