The last few years have seen the rise of the vegan bbq, and with good reason. A study by Camptoo showed that vegan bbq recipes have 43% fewer calories and over half as much fat as their meat counterparts.
In addition, 14% of U.S. consumers are also meat-free now, and this trend looks to be growing.
With National BBQ Month upon us, we thought we'd look at some trends in vegan bbq, including the most popular dishes, and which state is crowned vegan bbq capital of the U.S.
Most Popular U.S. States for Vegan Bbq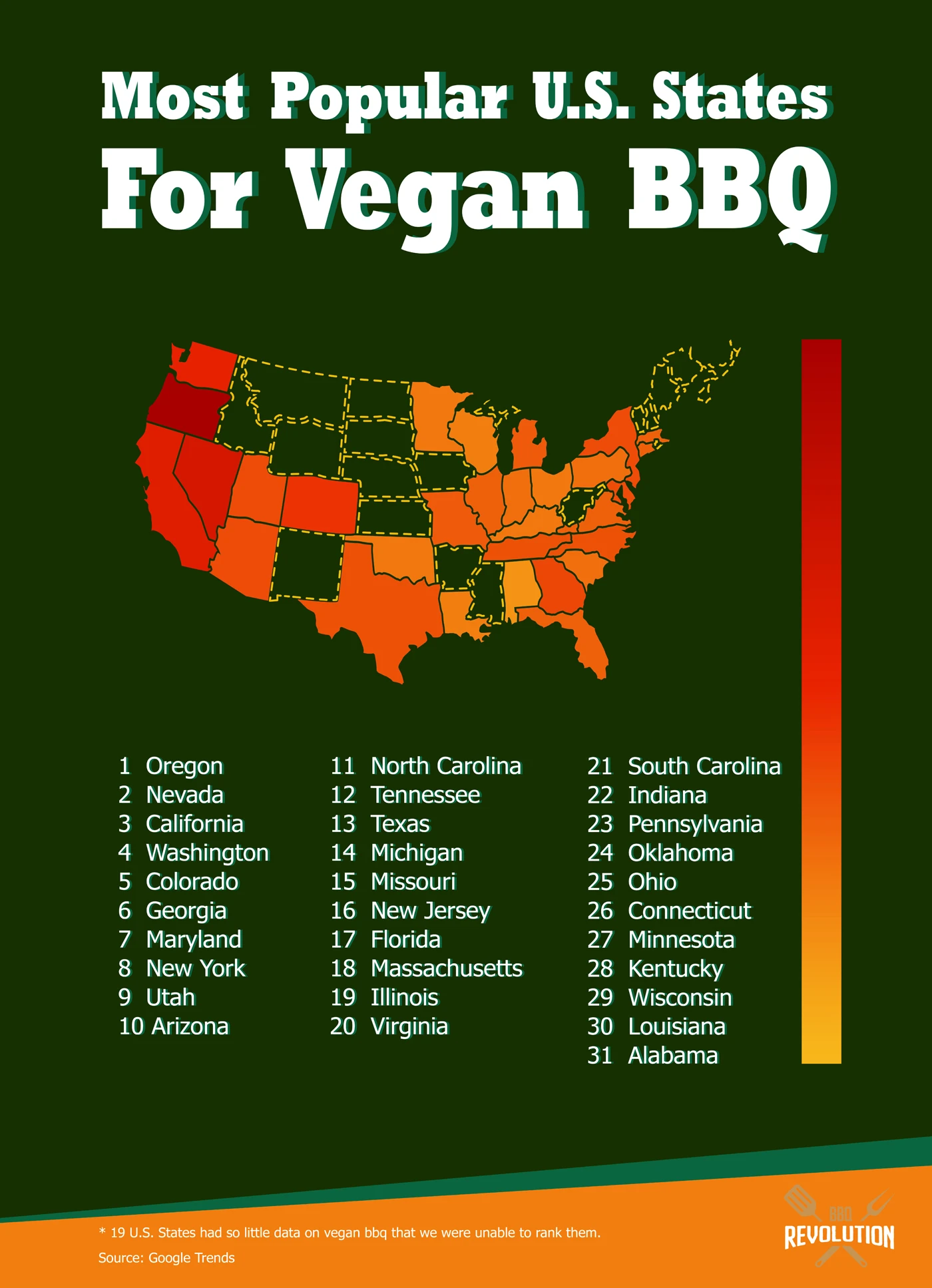 We used Google Trends data to analyze the most popular states for Vegan BBQ. The Top 10 were as follows:
Oregon
Nevada
California
Washington
Colorado
Georgia
Maryland
New York
Utah
Arizona
Oregon takes the number one spot as the state most interested in Vegan BBQ. Places such as Homegrown Smoker in Portland offer vegan treats such as Philthy Nocheesesteak and BBQ Bakon Chick'n Sando.
Some states, such as New Mexico, Mississippi, Kansas, and West Virginia, had so little data that they couldn't be ranked.
Most Popular Vegan Bbq Dishes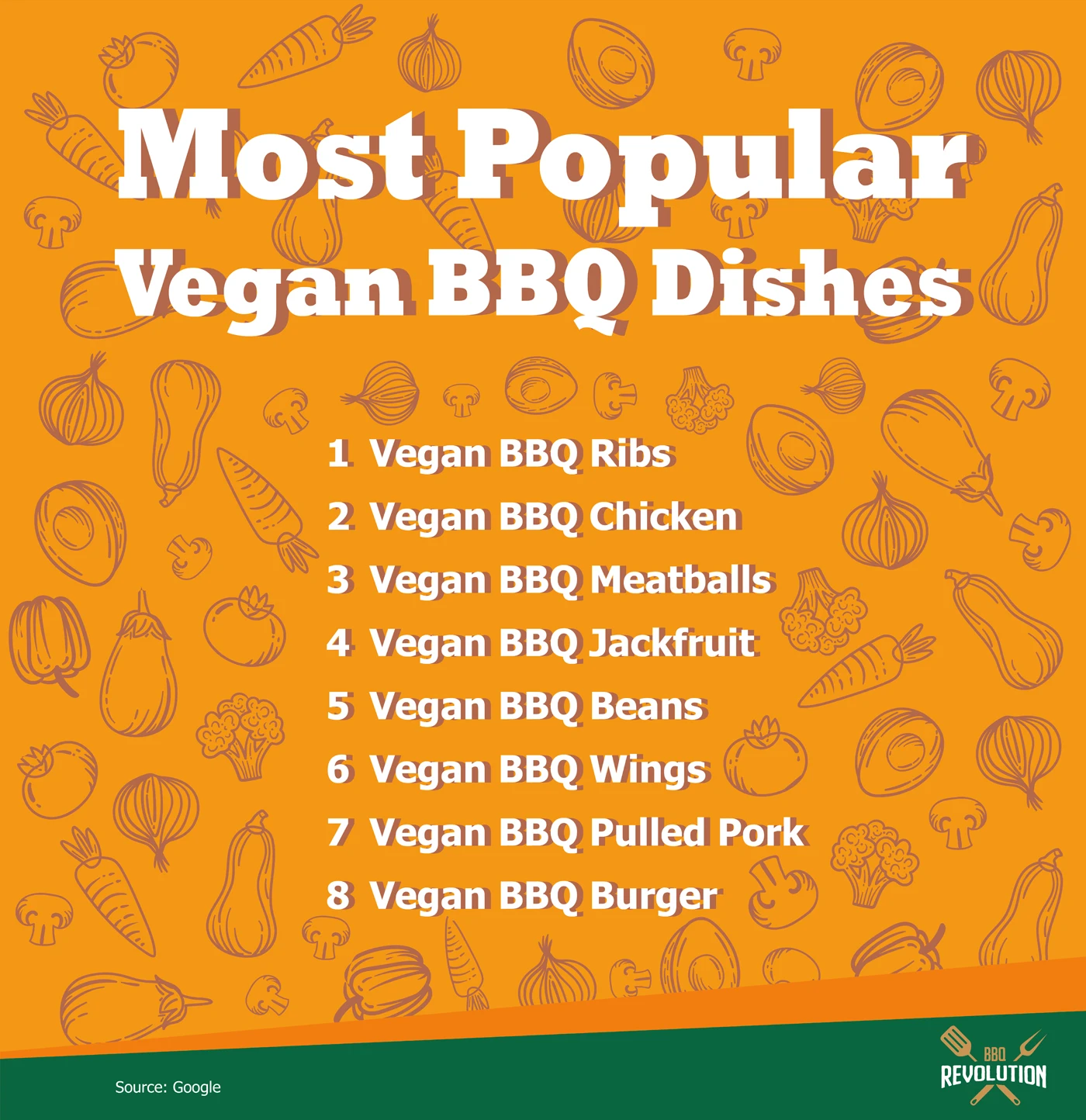 The most searched Vegan BBQ dishes are as follows:
Vegan BBQ Ribs
Vegan BBQ Chicken
Vegan BBQ Meatballs
Vegan BBQ Jackfruit
Vegan BBQ Beans
Vegan BBQ Wings
Vegan BBQ Pulled Pork
Vegan BBQ Burger
Vegan BBQ Ribs are the most searched for recipes, followed by chicken and meatballs.
There are many plant-based proteins that can be used to make vegan alternatives to BBQ classics, such as tofu, tempeh, seitan, mushrooms, and jackfruit.
Most Popular Countries for Vegan Bbq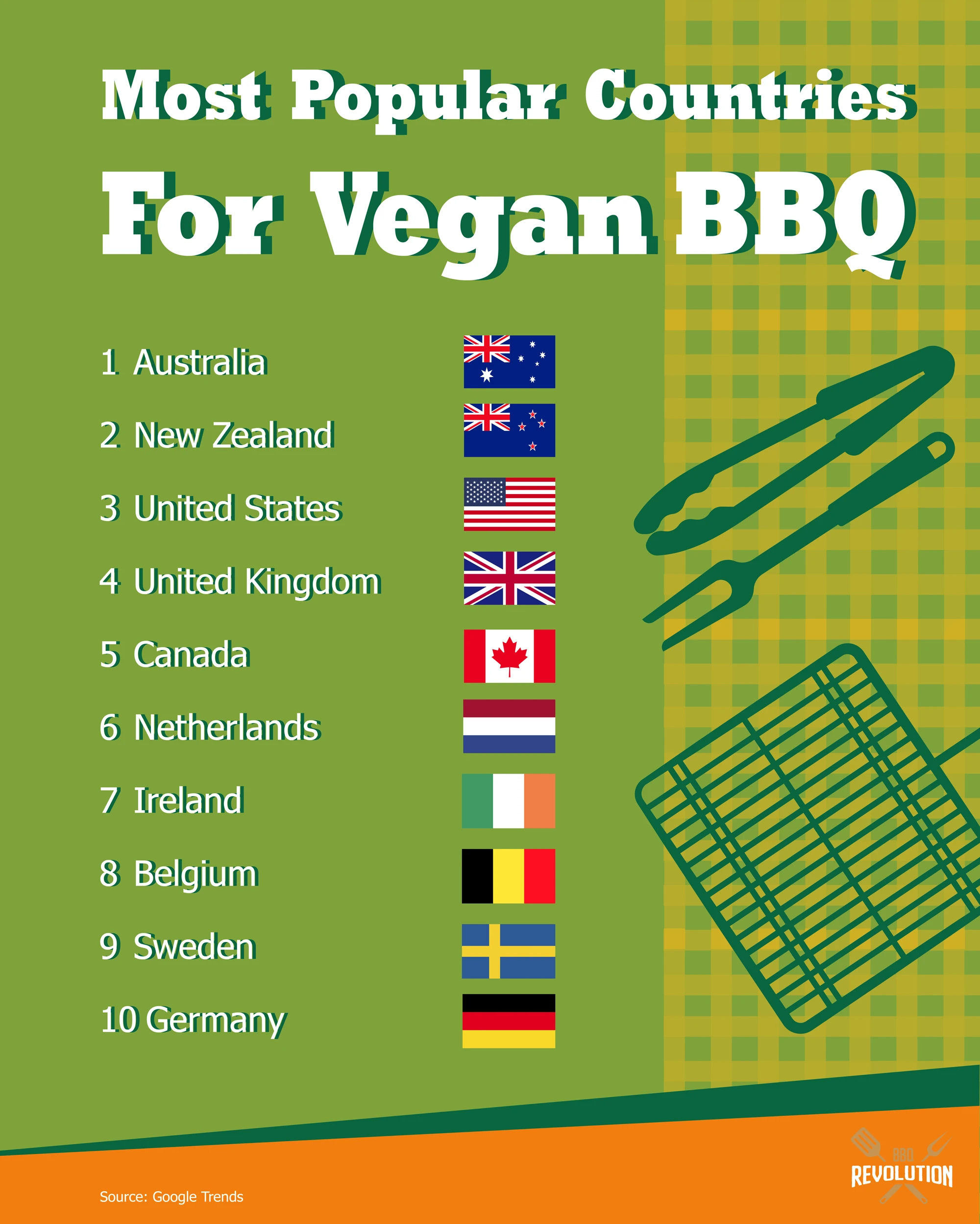 Vegan BBQ is most popular in the following countries:
Australia
New Zealand
United States
United Kingdom
Canada
Netherlands
Ireland
Belgium
Sweden
Germany
Final Thoughts
There are many health and environmental benefits to a vegetarian or vegan diet.
While you may not be convinced to go fully vegan, it's worth considering some of these delicious plant-based alternatives at your next BBQ.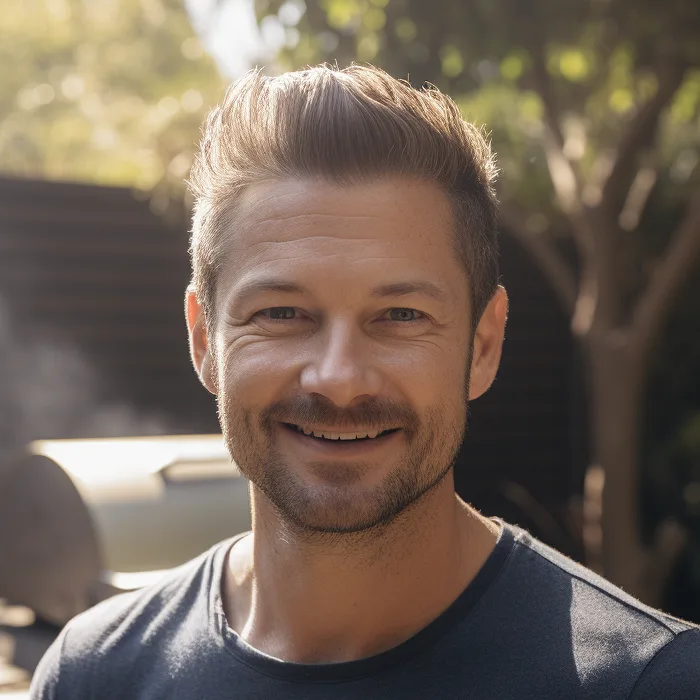 I have been smoking and grilling meat from an early age and enjoy sharing my knowledge and expertise through the hundreds of articles I have written about BBQ. I hope to make everyone's BBQ journey that little bit easier.