Cincinnati is an extremely welcoming city with various arts-focused places to visit.
These places offer live musical experiences (Classical and theatre). In addition, there are a lot of Cincinnati restaurants and bars.
If you're a fan of smoked brisket, pulled pork sandwiches, homemade Mac and cheese, then Cincinnati is the go-to place.
Here is our list of the top 10 best BBQ places in Cincinnati that you should definitely visit if you're around.
Best Bbq in Cincinnati
Eli's Bbq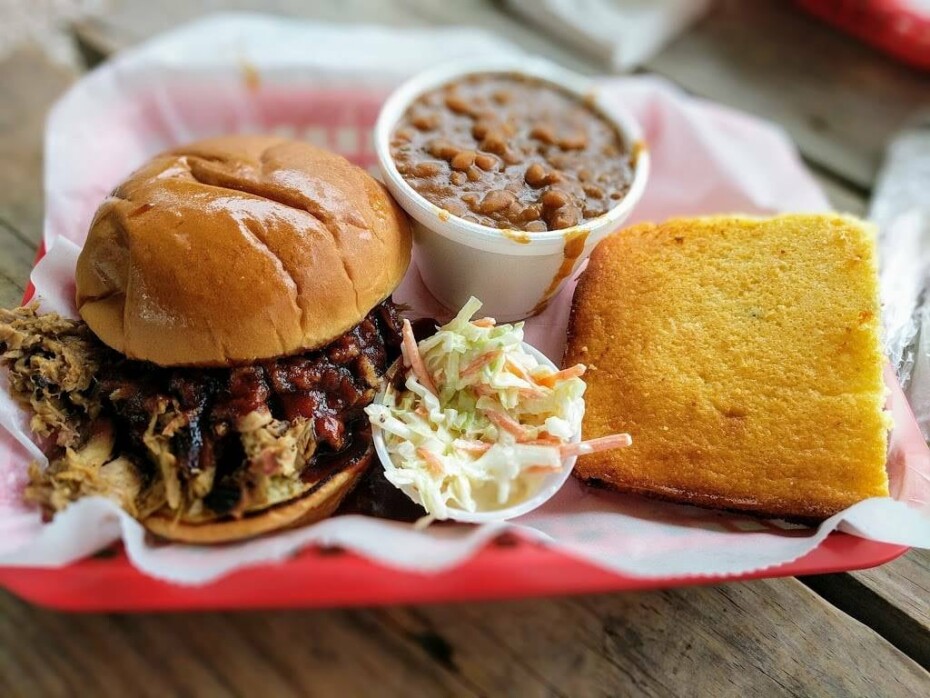 Eli's BBQ is a notable low-key barbecue joint having backyard seating arrangements.
Their service options include dine-in, delivery, outdoor seating, and takeaway.
The environment is casual, trendy, and cozy for quick bites and comfort food. The restaurant is clean, and the service is fast.
The smoked turkey sandwich is so good that it's to die. The rib tips, mac and cheese (dirty), and jalapeño cornbread are yummy, delicious, and filling.
If you are looking for a place with meat so tender, then you will be amazed by how tender the meats here are.
The baked beans are absolutely the best and taste heavenly.
Everything they offer is excellent, and no matter what you decide to order, you will certainly enjoy it.
3313 Riverside Dr, Cincinnati, OH 45226, United States
Monday – Sunday, 11:00 AM – 9:00 PM.
+1 513 533 1957
Lucius Q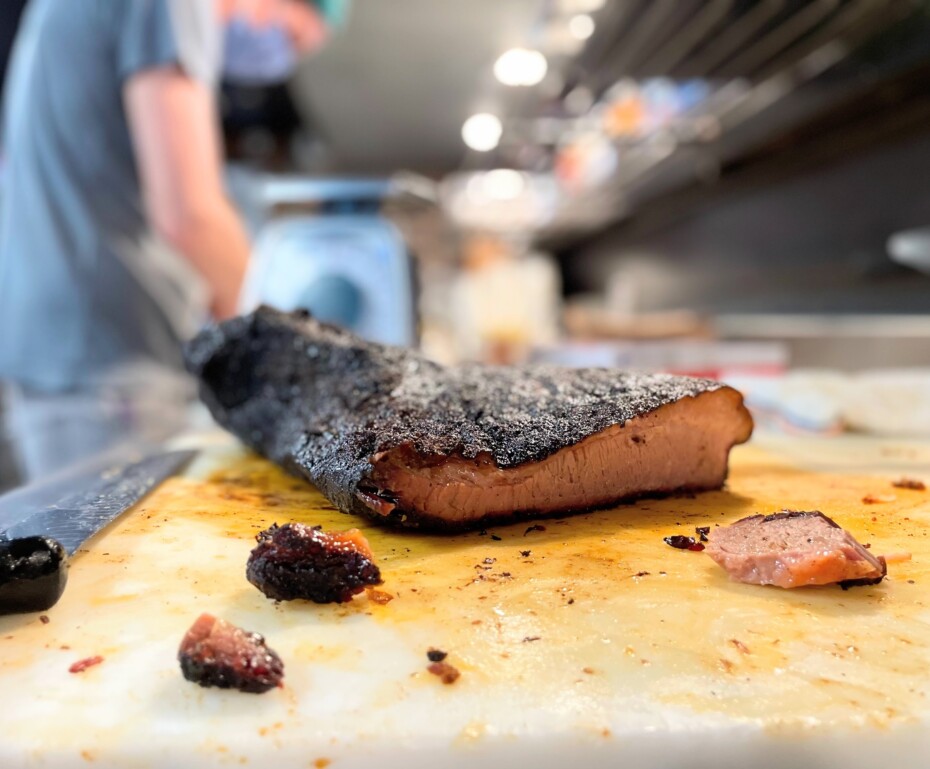 Lucius Q is a traditional barbecue spot that delivers the best by putting together the different barbecue styles available.
Meats are low and slow smoked over cherry and Oakwood, served with southern side dishes to give that delicious taste everyone desires.
Patio seating is nice, with staff being very friendly, efficient, and have quick delivery time.
The collard greens and Fuego burger are really flavourful and completely filling. The food here is of the best quality.
If you are looking to taste the best BBQ, then you should certainly try out this joint.
1131 Broadway St, Cincinnati, OH 45202, United States
Monday – Saturday, 11 AM – 9 PM. Sunday, 11 AM – 8 PM.
+1 513 421 4227
Just Q'in Barbecue Restaurant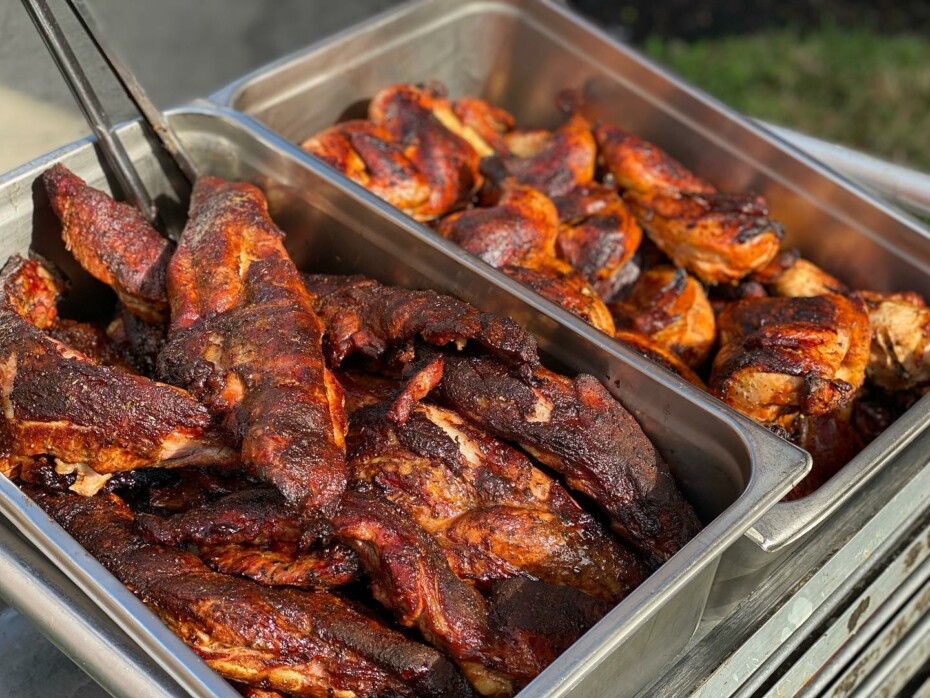 Just Q'in Barbecue Restaurant has all meats freshly cooked on a daily basis with all of the sides vegetarian and the mac and cheese-free of gluten.
Meats are low and slow smoked using All Wood. The ingredients used here are of high quality to give their foodie customers the best and satisfactory feeling.
The staff are nice and welcoming with great food service.
The pulled pork and chicken sandwiches have the meat smoky and not dry, leaving a delectable taste.
The jalapeño cornbread honey drizzle is worth coming down here for.
It is recommended to try the killer cornbread and brilliant brisket to have a memorable food experience.
975 E McMillan St, Cincinnati, OH 45206, United States
Monday, 11 AM – 5 PM. Tuesday – Saturday, ​11 AM – 8 PM. Sunday Closed.
+1 513 335 1657
Velvet Smoke Bbq – White Oak
Velvet Smoke BBQ – White Oak serves side dishes, coleslaw, mac, and cheese with wonderful flavors.
The meats are very tender and juicy. Food is always hot and fresh, and customer service is awesome.
The Turkey breast sandwich is savory and tasty. It has a pleasant smoky flavor and is perfectly cooked.
Their BBQ sauce is so good it will surely be one of the best you've ever tasted as you lick your fingers clean.
While at this restaurant, you should have their brisket and burnt ends, they will surely startle your appetite.
5626 Cheviot Rd, Cincinnati, OH 45247, United States
Monday – Wednesdays Closed. Thursday, 4:30 PM – 7:30 PM. Friday – Saturday, 4:30 PM – 7:30 PM. Sunday, 3:30 PM – 6:30 PM.
+1 513 620 8327
Montgomery Inn the Boathouse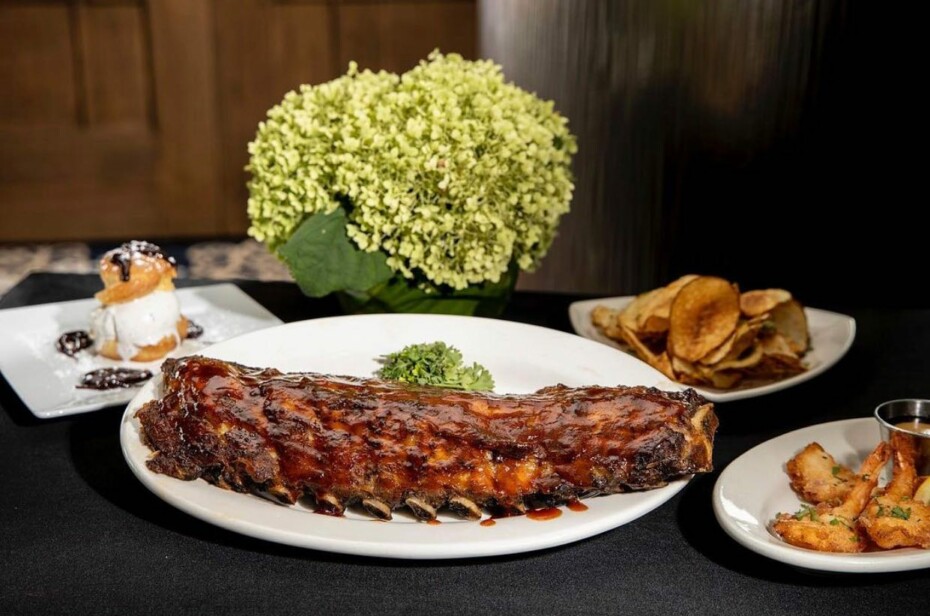 Montgomery Inn The Boathouse has an incredible view of the Ohio River, amazing service, and top-shelf cocktails making it a perfect venue for special occasions and dates.
The ribs and chicken are well-cooked and juicy, slathered with a great sauce. Ribs are so tender they fall off the bones easily.
The Barbecue is nicely done, making it top-notch. The meal servings are really filling.
It's your go-to place if you would like to savor and relish some veteran barbecue dishes, tender meat in sauce, and some fantastically done salads.
925 Riverside Dr, Cincinnati, OH 45202, United States
Monday Closed. Tuesday – Thursday 4 PM – 9 PM. Friday, 4 PM – 10 PM. Saturday, 3 PM – 10 PM. Sunday, 3 PM – 9 PM.
+1 513 721 7427
Sweets & Meats Bbq
Sweets & Meats BBQ serves some of the best BBQ you can ever get. They offer to carry out, deliver, and provide curbside pick-up.
They also have food trucks where you can get amazing food with fabulous workers.
Food safety and quality are taken seriously at the establishment. Food is always served hot and fresh.
The mac and cheese served are mouth-watering with great flavor, well-seasoned, creamy, and yummy. It also has a baked cheese top.
Their sweet potato casserole is satisfactory and filling, and you sure would want more after a bite.
2249 Beechmont Ave UNIT B, Cincinnati, OH 45230, United States
Sunday – Tuesday Closed. Wednesday – Saturday, 11 AM – 7 PM.
+1 513 888 4227
Midwest Best Bbq and Creamery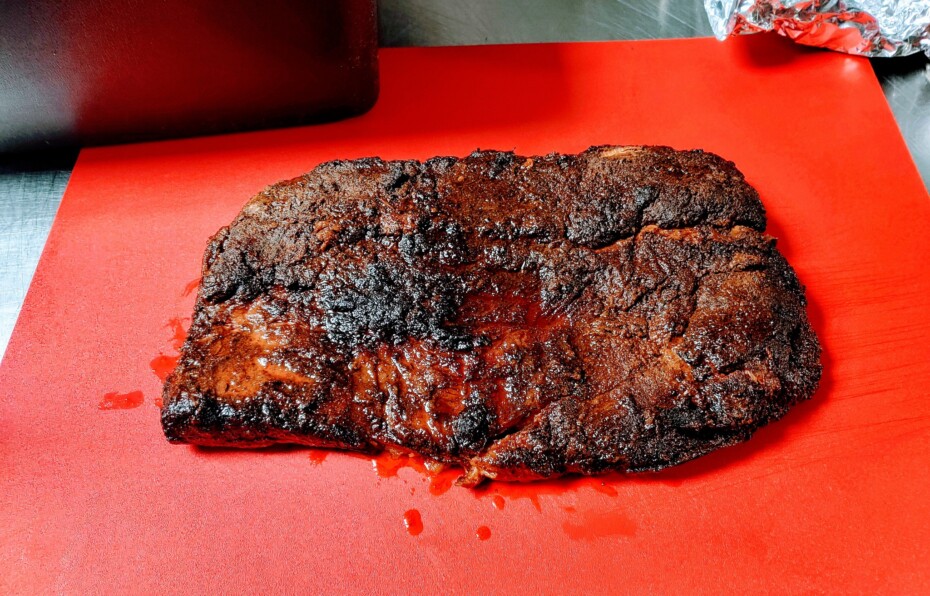 Midwest Best BBQ and Creamery restaurant is very clean, the staff is friendly, courteous, and patient.
Their ribs, pulled pork, and wings are all outstanding and delectable.
The sides are prepared with great care and very delicious as well. If you like good BBQ, then you should visit this restaurant.
Everything on the menu is finger-licking good, and you might be indecisive as to what to order.
But no matter what you order, you are in safe hands.
669 Justice Ct, Loveland, OH 45140, United States
Monday – Tuesday Closed. Wednesday – Saturday, 11:00 AM – 8:00 PM. Sunday, 12:00 PM – 7:00 PM.
+1 513 965 9000
Ike's Barbecue
Ike's Barbecue is not too busy, offering a cozy atmosphere with takeaway and dine-in service options.
It's not as recognized as the other established joints on this list, but it surely is a great place to grab a quick BBQ bite to eat.
Cornbread with greens is very delicious here. The fried salmon is extremely tasty, and the overall food here is awesome.
The service is extremely fast, and the staff is very accommodating.
The brisket, BBQ rib tips, and chicken with BBQ sauce are available with plenty of sides to choose from.
Their soul food is so good you will be overly pleased.
3200 Woodburn Ave, Cincinnati, OH 45207, United States
Monday – Saturday, 10 AM – 10 PM. Sunday, 11 AM – 9 PM.
+1 513 221 0417
Alabama Que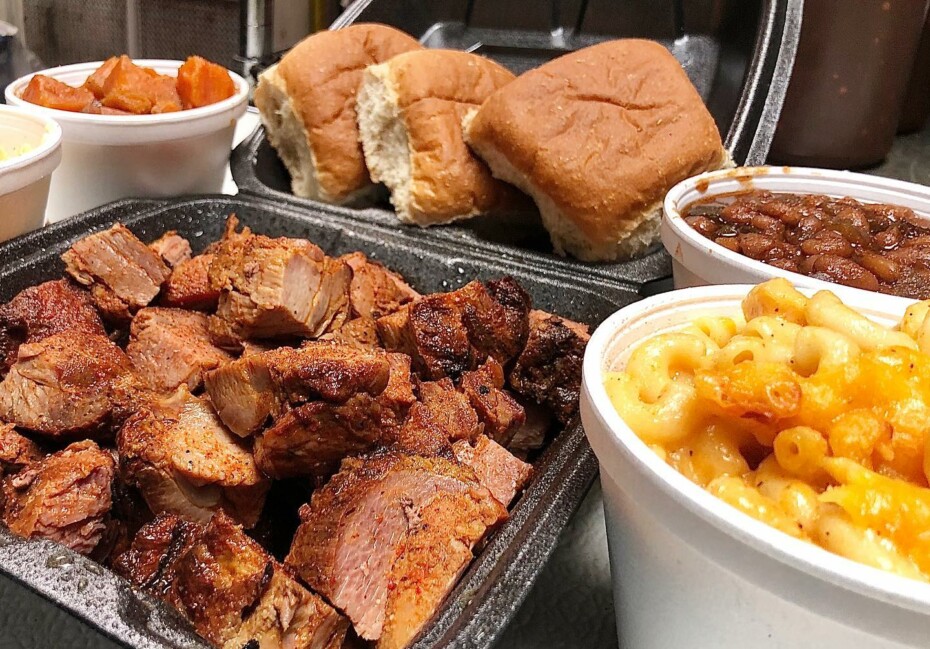 Alabama Que is the answer if you're in search of a fantastic BBQ joint in Cincinnati.
All signature meats are low and slow smoked using hickory wood. The services offered include dine-in, pickup, delivery, and curbside.
The kitchen is wide open, and you can smell the tantalizing BBQ aroma of the meat and food during preparation.
This restaurant serves stuffed baked potatoes and amazingly scrumptious sides.
You should try the combination of a roll served with two slow-smoked types of meat and two sides.
You'll definitely love this finger-licking meal. If you love to try out new BBQ sauces and looking for a place to get the best from with different flavors and sizes, Alabama Que is the place for your searches and BBQ cravings.
2733 Short Vine St, Cincinnati, OH 45219, United States
Tuesday – Saturday, 11 AM – 9 PM. Sunday and Monday Closed.
Station Family + Bbq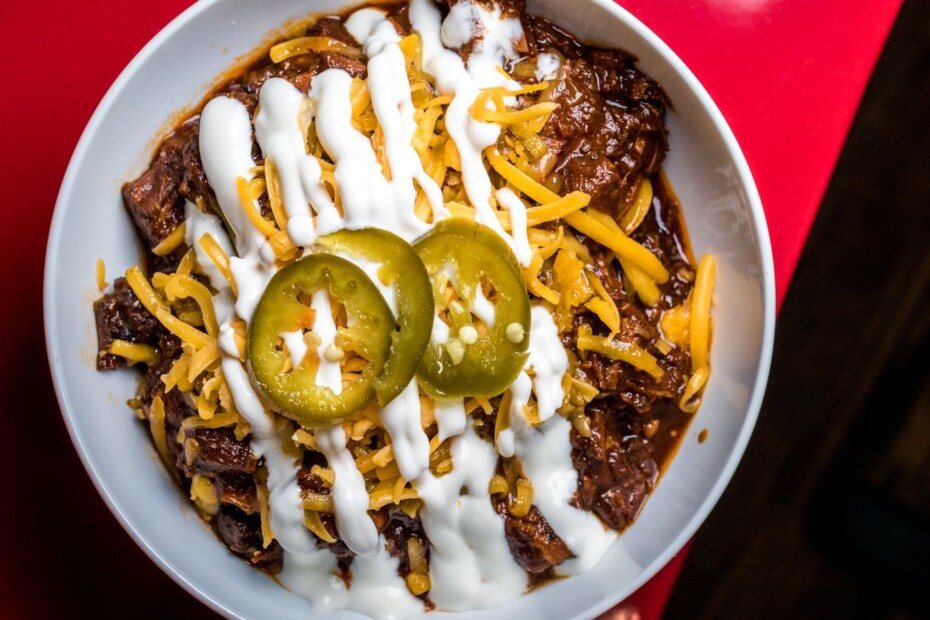 Established in 2018, Station Family + BBQ has the most welcoming atmosphere you can experience.
Customer service is unrivaled, and the atmosphere is great and cozy for quick bites and dine-ins.
The location is nice with lots of historical things to appreciate, has outdoor seating and a playroom for young ones.
Cheeseburger, fries, brisket, and brisket chili all taste like they were dropped from heaven. The chicken sandwich is simply wow.
Pork belly tastes delicious and is well and perfectly cooked with burnt edges that will make you crave for more.
400 Wyoming Ave, Cincinnati, OH 45215, United States
Monday – Wednesday Closed. Thursday, 5 PM – 8 PM. Friday – Saturday, 4 PM – 8:30 PM. Sunday, 10 AM – 7 PM.
+1 513 679 6797
Pontiac
Grab some friends and head out for an evening at Pontiac for something a little different. A chic and social spot, they've also got some fantastic drink choices like Tiki cocktails and craft brews.
Share some smoked brisket nachos topped off with BBQ sauce guac and pickled jalapenos to get started, then get down to business with their 14 Hour Smoked Brisket or Carolina-Style Chopped Pork with cheesy grits on the side.
1403 Vine St, Cincinnati, OH 45202

Wednesday & Thursday 4 – 10 PM; Friday & Saturday 12 – 11 PM; Sunday 12 – 9 PM

+ 1 513-579-8500
Pig Candy Bbq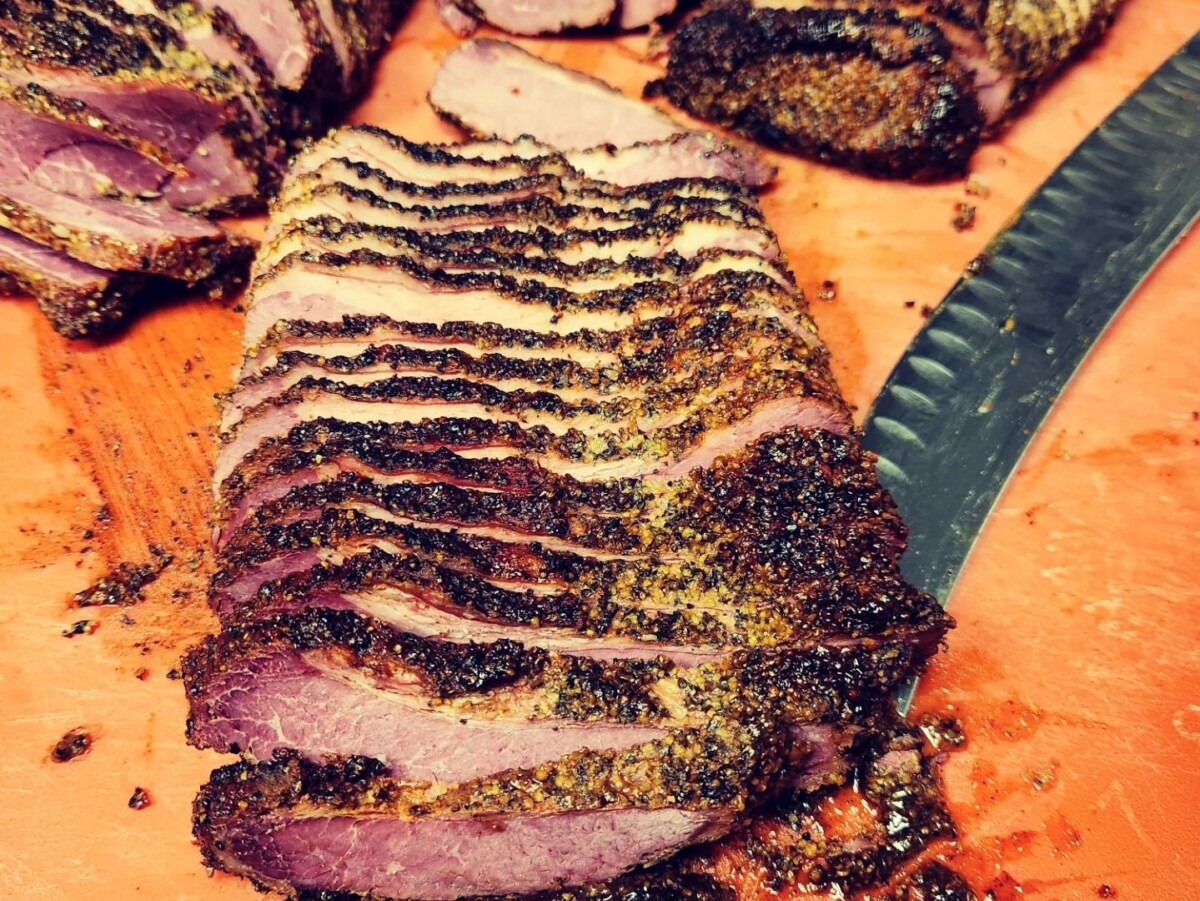 An epic name with even more epic food, Pig Candy BBQ will fill you to the brim with delicious food options and homemade sauces.
Grab a sliced brisket sandwich with red sauce on the side or the amazing, succulent Alabama pulled chicken with their "Sunday Sauce."
They've got classic meat sampler options as well as some inventive ones, like waffles with pulled pork and the "Pig Mac Bowl" with creamy mac n' cheese and tender pulled pork on top.
5901 Kellogg Ave, Cincinnati, OH 45230

Monday – Saturday 11 AM – 8 PM; Sunday 10 AM – 2 PM

+ 1 513-231-0378
You might also be interested in: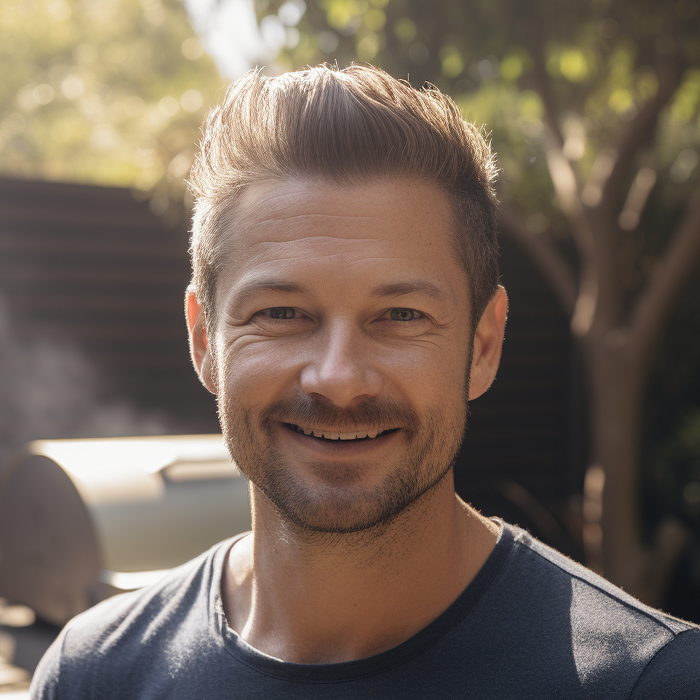 I have been smoking and grilling meat from an early age and enjoy sharing my knowledge and expertise through the hundreds of articles I have written about BBQ. I hope to make everyone's BBQ journey that little bit easier.