There is nothing like a good old-fashioned BBQ. Thankfully, Ohio is home to several outstanding barbecue restaurants that delight visitors (and keep locals going back for more).
If you're craving something grilled, finding a location in Ohio shouldn't be difficult. There's certain to be one near you.
To help you find great BBQ, here is our list of the 10 best BBQ in Ohio.
Best BBQ in Ohio
Route 62 BBQ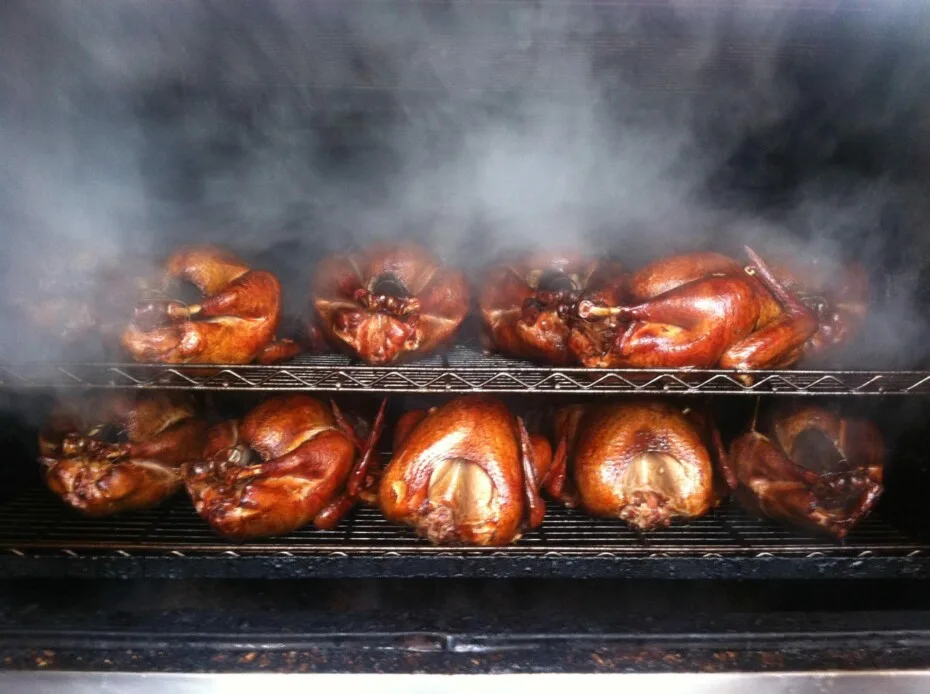 Founded in 2007, Route 62 BBQ serves some of the best BBQ in central Ohio, with meats cooked to perfection.
In addition, they provide outdoor seating and specialize in smoked meats.
Here you can find pulled pork, pulled chicken, smoked turkey, beef brisket, baby back ribs, and more. You can also order your meats by the pound.
With cheesy potatoes, baked beans, skillet corn, and more, you've got plenty of sides to complement the delicious smoked meats. Try it out today!
580 W Coshocton St, Johnstown, OH 43031, United States
Tuesday – Saturday, 11 AM – 8 PM. Sunday, 12 PM – 7 PM.
+1 7409672462
Eli's BBQ (Cincinnati)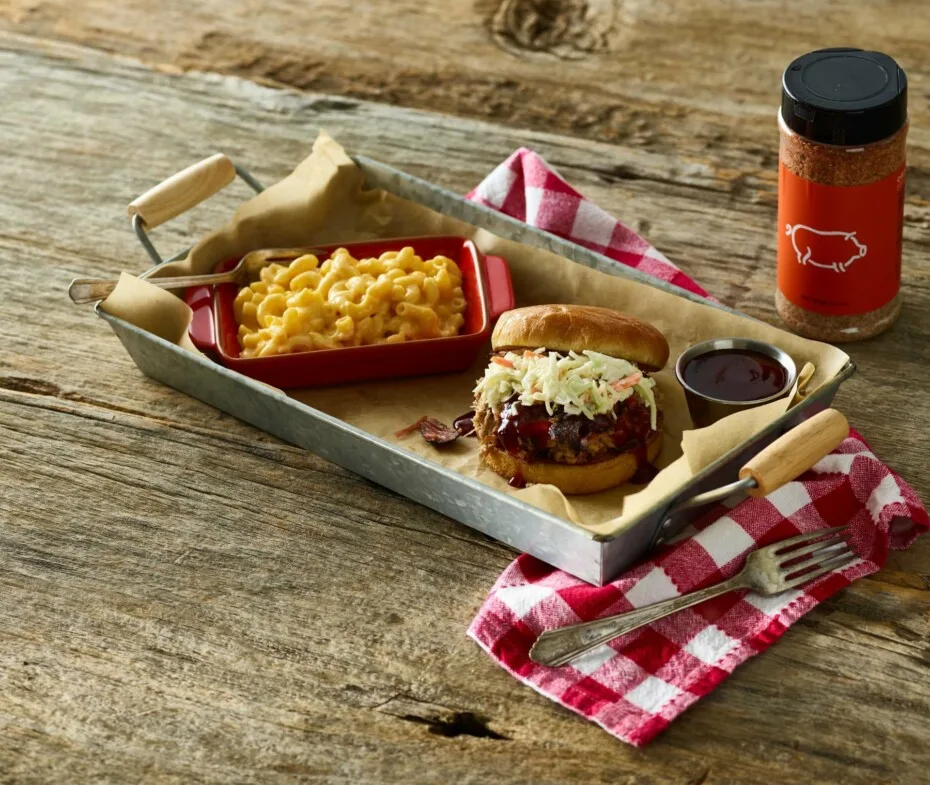 Eli's BBQ, one of the top Cincinnati's BBQ joints, offers slow-cooked BBQ with backyard seating for the guests.
They even play live music from time to time, making the entire food experience perfect.
All of their dishes are slow-cooked and created with classic American ingredients such as cornbread, beans, coleslaw, and all the fixings.
You can enjoy the hickory-smoked pulled pork while sipping some beverages available on the picnic table in a relaxed outdoor garden.
3313 Riverside Dr, Cincinnati, OH 45226, United States
Friday – Wednesday, 11 AM –8 PM.
+1 5135331957
Ray Ray's Hog Pit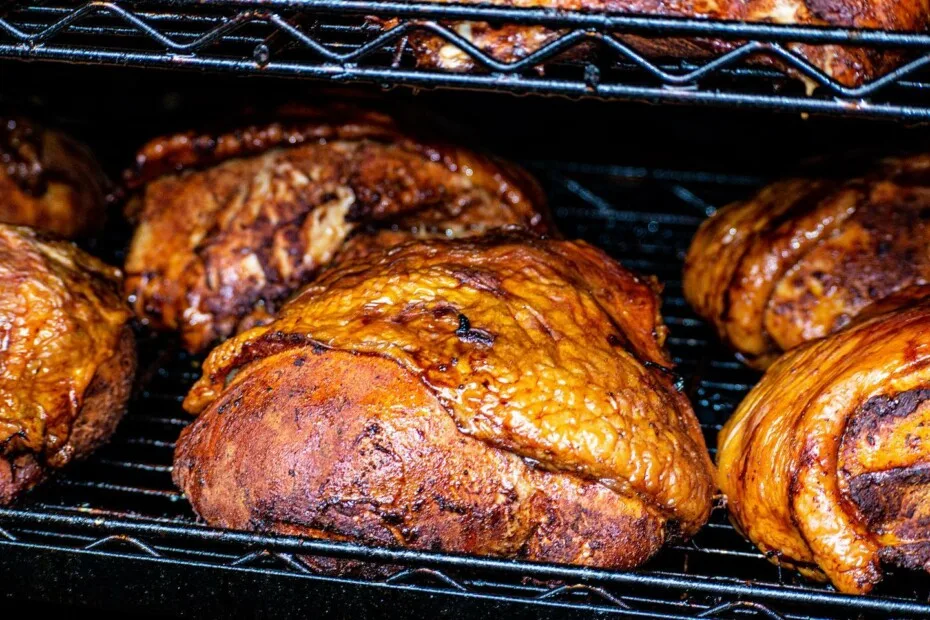 Ray Ray's Hog Pit specializes in real, purist smoked meats prepared using hickory and oak hardwoods. They serve perfectly crafted BBQ.
Only the freshest meats available are used at this establishment. Some of these come directly from the farms where the animals were reared.
Let's talk about their handmade sauces, it is tangy, zesty, sweet, and absolutely tasty. You can see their brilliant pink smoke ring on the side.
And of course, they have skilled and friendly staff who are always ready to serve your order.
2619 N High St, Columbus, OH 43202, US
Thursday – Sunday, 11:30 AM – 8:00 PM.
+1 6147531191
Kd's Kettering BBQ
KD's Kettering BBQ is known for its inviting family-friendly ambiance, expertly roasted chicken, flavor-filled cabbage rolls, homemade pies, and all the classic barbecue favorites you've been waiting for.
In addition to all these are the friendly attentive staff and offer quick service.
You can't go wrong at KD's with all the genuine American-fare comfort items that make a BBQ joint wonderful! Try it out. You will love it.
3911 Marshall Rd 45429 Kettering, OH, US
Wednesday and Thursday, 4 PM – 8 PM. Friday and Saturday, 4 PM – 9 PM.
+1 9372933592
The Boondocks BBQ & Grill (McConnelsville)
The Boondocks BBQ& Grill is an award-winning barbecue joint in southeast Ohio serving everything from Louisiana crab cakes to slow-cooked ribs and pulled pork.
Founded as a small establishment by Bobby and Maria Burdette, the establishment aims to provide the same high-quality barbeque you'd find at a big metropolis in a small-town setting like McConnelsville.
The award-winning BBQ is renowned for its fast, friendly, and people-oriented approach to serving its customers.
And, of course, has a unique location and décor. Looking to eat something special, try something off the "bob's special" menu.
4651 OH-60, McConnelsville OH 43756, US
Tuesday – Thursday, 11 AM – 8 PM. Saturday, 11 AM -9 PM. Sunday, 11 AM – 8 PM.
+1 7409624100
Pickles and Bones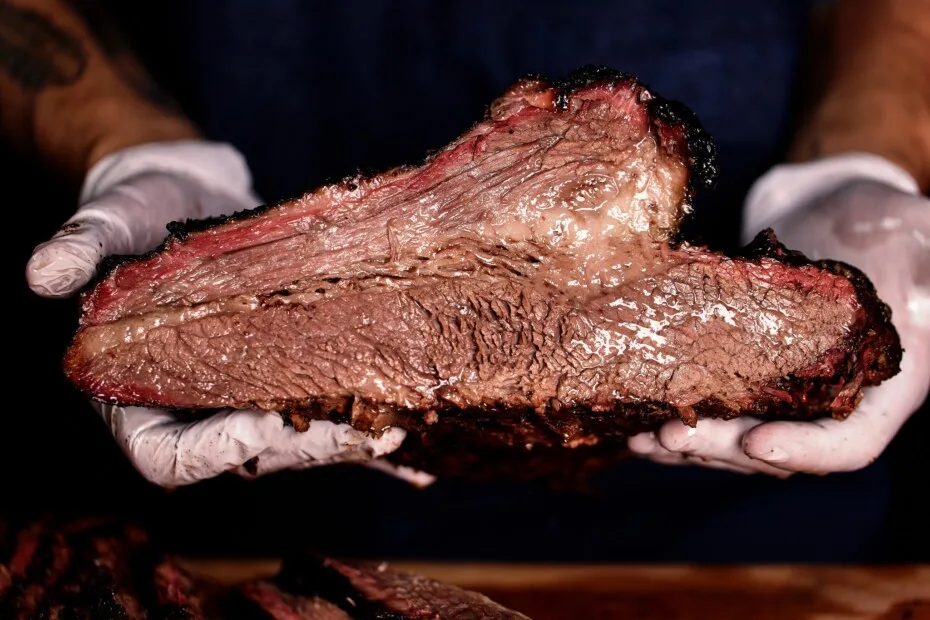 Pickles and Bones slow-cook all of its meats and make all of their sides, sauces, and desserts from scratch.
It was founded by a husband and wife duo who enjoyed making BBQ in their spare time before converting it into a full-time passion and opening the Pickles and Bones!
They offer flavourful meats and delicious sauce right from their in-house smokers that run all day long.
It's a carry-out restaurant, so have that in mind before you consider visiting.
1149 Ohio 131, Milford, OH 45150
Tuesday – Saturday, 11 AM -7 PM.
+1 5133172214
Seven Miles Smokehouse (Chillicothe)
Seven Miles smokehouse is a family-owned and runs smokehouse that serves up a great barbecue with slow-cooked, southern-style meats and sides.
They serve up fantastic Angus beef steaks on Fridays and Saturdays.
Besides steak specials, the restaurant also does two different types of ribs each day, dry-rubbed ribs and web-rub ribs.
The wet-rub ribs are slathered in BBQ sauce to make it epic. If you're not sure what to get, try their stackers. It's a bit of everything in a cup!
285 E 7th St, Chillicothe, OH 45601, United States
Monday, 11 AM–8 PM. Tuesday – Saturday, 7AM – 8AM.
+1 7408514015
Oak Hill Barbecue (Sunbury)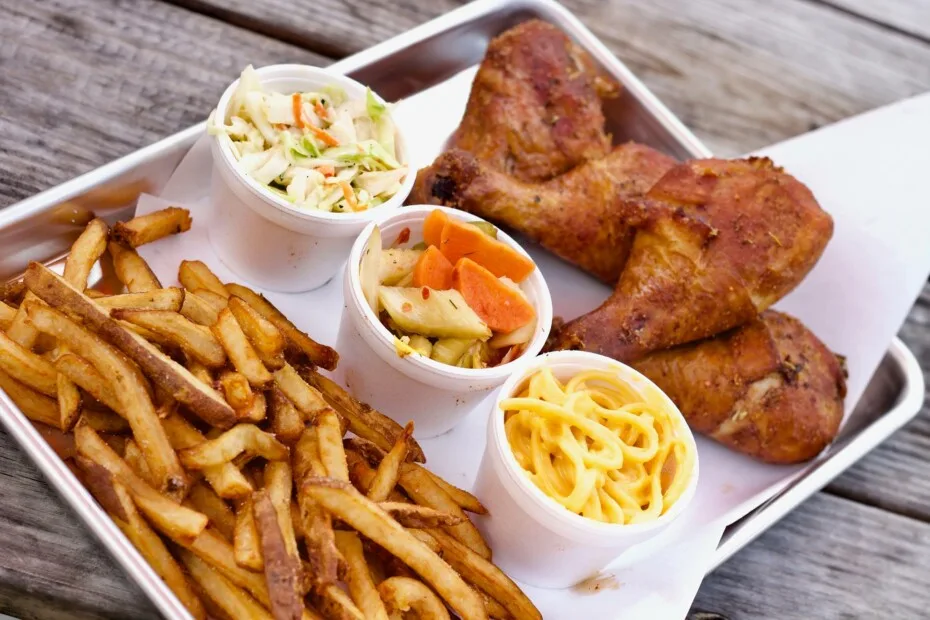 At Oak Hill BBQ, delicious, authentic wood-fired BBQ is served in this tiny, casual eatery.
You are sure to get one of the best ribs here. Their pulled pork is amazing, and their cornbread is an offer you should not miss.
Good wings, good brisket, and tasty chicken are all options you can get at the oak hill.
60 N Columbus St, Sunbury, OH 43074
Friday and Saturday, 11 AM – 8 AM. Sunday, Tuesday, and Wednesday, 11 AM – 7 PM.
+1 7409654227
Smokin' Bros BBQ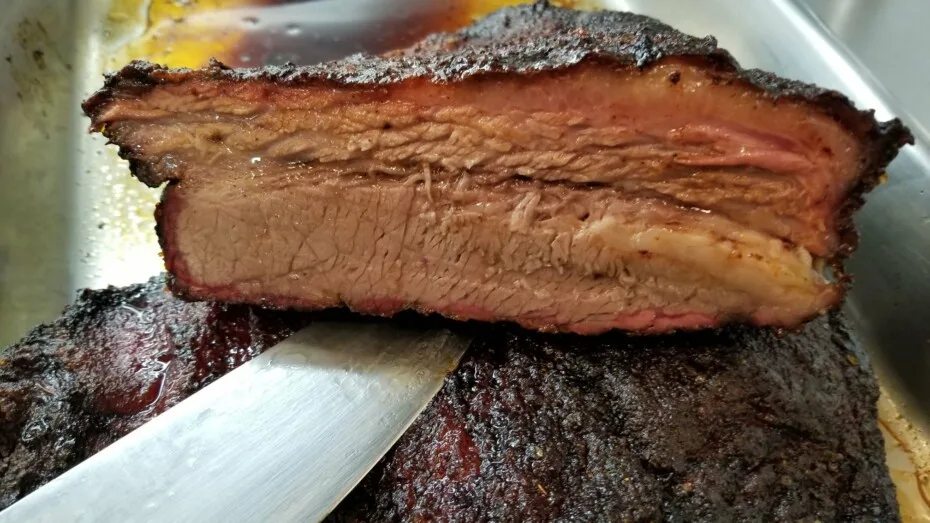 Smokin' Bros BBQ is frequently voted one of Ohio's greatest barbecue restaurants.
All of their meats are cooked slowly and served quickly, as is customary for barbecue.
It all started with the Coy family, who had been grilling and smoking meat for years before deciding to build their own restaurant so they could share their family recipes.
Their chicken fries and pulled pork is a must-try!
1041 Park Ave W, Mansfield, OH 44906, US
Saturday, 11 AM – 7 PM. Sunday, 12 PM – 7 PM.
+1 8558008820
Boathouse BBQ (Marietta)
Boathouse BBQ is a family-owned barbecue business located on the banks of the Ohio River.
The BBQ eatery has won more than a dozen honors for its outstanding ribs, wings, and chili.
The food here will make you drool, and the views are simply scenic, perfect for a weekend BBQ meal with your friends or family.
218 Virginia St., Marietta, OH 45750, US
Sunday – Wednesday, 11 AM – 9 PM. Friday and Saturday, 11 AM – 10 PM.
+1 740 373 3006
Cid's Smokehouse Grill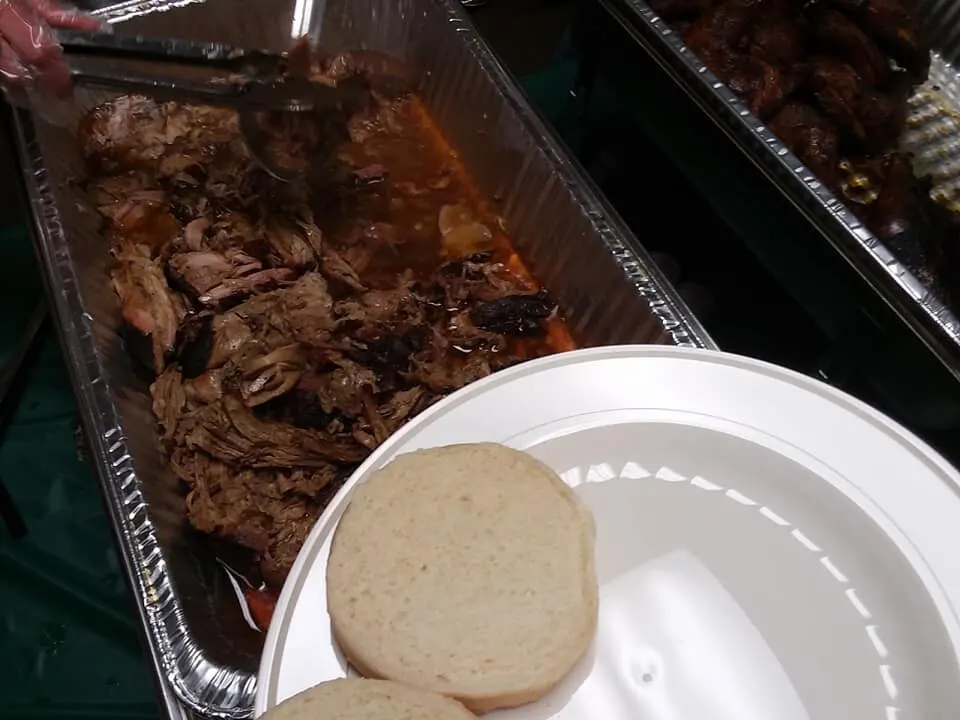 "Keeping it simple" is Cid's Smokehouse Grill, and that's exactly what this small but mighty take-out BBQ joint does.
A house-blended dry rub and slow cooking make for some great 'cue, with a Panini Pressed Sandwich option for a little change.
Grab a Smokehouse Brisket Philly for a cheesy BBQ bite, or the Smokehouse Cuban with added dill pickle and mustard.
If it's on the menu when you visit, don't skip out on the pork belly sandwich or burnt ends!
13647 Clay Pike Rd, Senecaville, OH 43780

+ 1 740-705-2555
Woodstock BBQ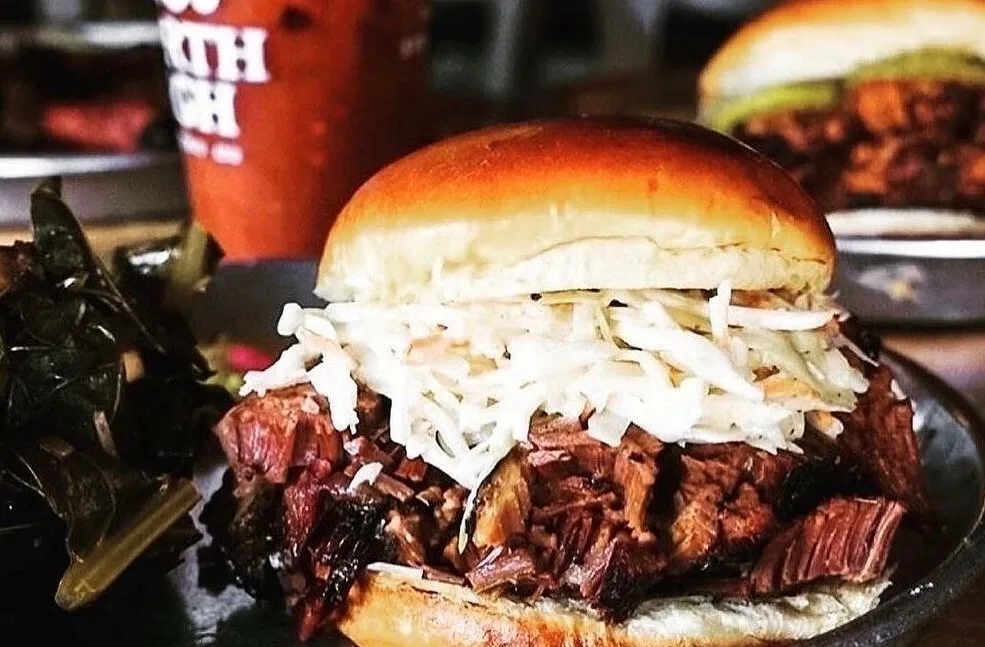 The delicious 'cue at Woodstock BBQ starts with dry rubs, Hickory smoke, and freshly made sides. After your first bite, you'll agree it's no surprise they've won awards for BBQ in the last couple of years!
You can look forward to tender pulled pork tacos, plates of tender brisket, and juicy cubes of Pork Belly burn ends.
The Triple Meat Sandwich is the real triple threat – brisket, pork, and candied bacon on a freshly made bun topped with crunchy slaw.
13362 Madison Ave, Lakewood, OH 44107,

Monday – Friday 4 – 10 PM; Saturday 12 -10 PM; Sunday 12 -9 PM

+ 1 216-226-8828
Jimmy G's Barbecue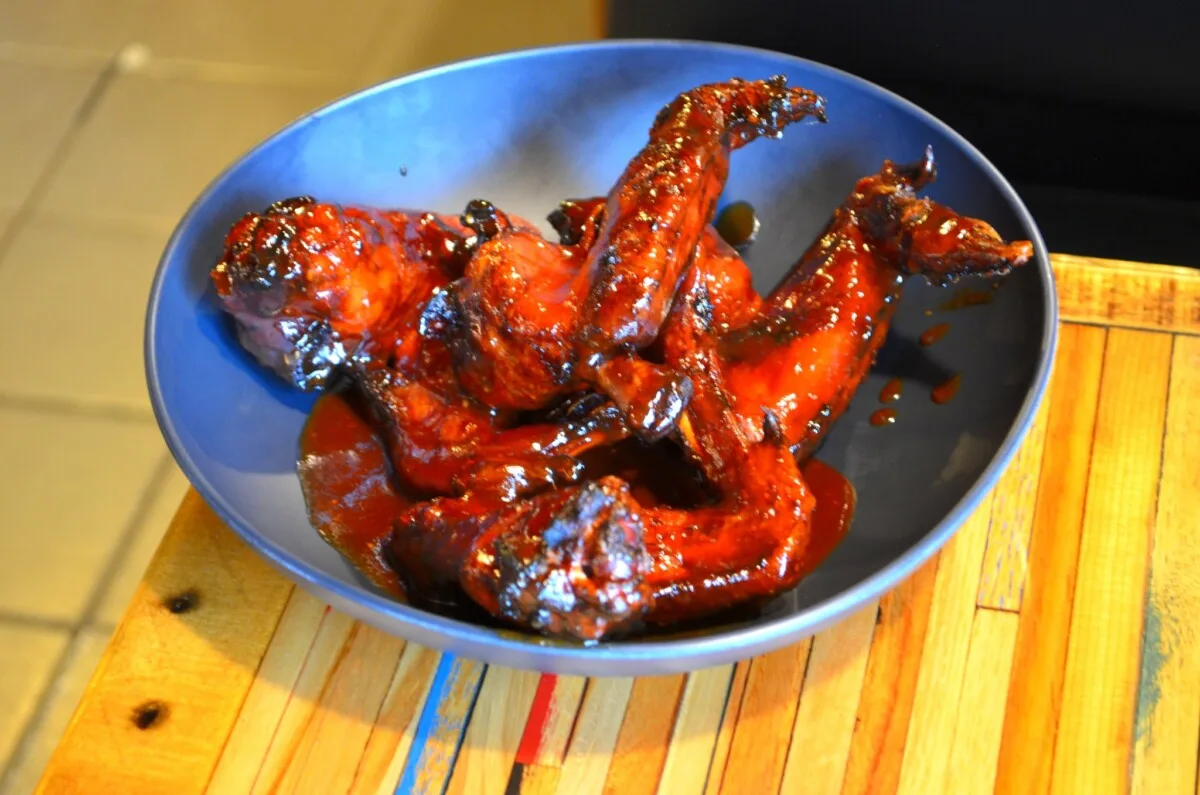 Jimmy G's Barbecue keeps it low-key, authentic, and delicious with low and slow 'cue served out of two locations: a permanent restaurant and a food truck.
The sandwich menu offers great options, like the "Texas Longhorn" with burnt ends and house-cured bacon or "Mac Daddy" with pulled pork topped with grilled mac n' cheese.
Grab meat by the pound, too, including brisket and smokey pulled chicken paired up with fresh cornbread and coleslaw.
1321 W State St, Fremont, OH 43420,

Tuesday – Thursday 11 AM – 8 PM; Saturday & Sunday 11 AM – 9 PM

+ 1 567-201-2920
Bill's Real Pit BBQ
Bill's Real Pit BBQ is a casual roadside joint you won't be able to miss, thanks to the big sign and pig mascot marking the spot!
Serving Tex-Mex flavor, grab a "Tex Sampler" combo dinner of pork, beef, chicken, and ribs with refried beans, crispy onion rings, and fresh macaroni salad.
They've also got tasty Sopapillas – choose from savory options or snag a sweet one like apple or cherry for the perfect ending.
5945 Frazeysburg Rd, Nashport, OH 43830

Tuesday – Thursday 4 – 9 PM; Friday & Saturday 11 AM – 9 PM; Sunday 11 AM – 8 PM

+ 1 740-588-0888
Combs BBQ Central
Look out for a bright yellow building in Middletown with a big "BBQ" sign and grab a seat at Combs BBQ Central.
The cool interior features neon signs and casual seating and is a great place to kick back and hang out with friends.
Fill up on brisket, pulled pork, and racks of ribs, or grab the sampler to add on wings. Spice it up with Jalapeno cornbread and fresh, smoky baked beans.
2223 Central Ave, Middletown, OH 45044

Tuesday – Thursday 11 AM – 8 PM; Friday 11 AM – 9 PM, Saturday 12 – 9 PM

+ 1 513-849-2110
You might also be interested in: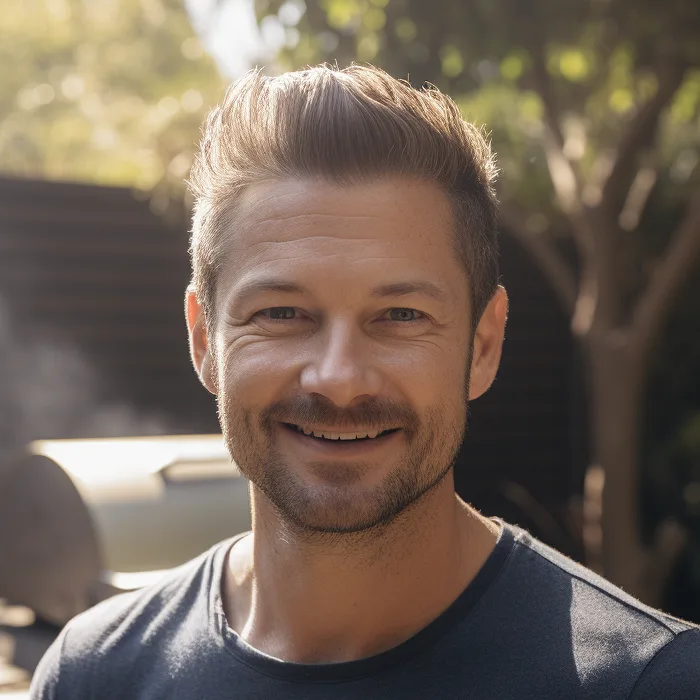 I have been smoking and grilling meat from an early age and enjoy sharing my knowledge and expertise through the hundreds of articles I have written about BBQ. I hope to make everyone's BBQ journey that little bit easier.