A visit to Wichita would not be complete without having a taste of good food. And what better way to explore local flavors than to check out their BBQ.
Here is our list of the 10 best BBQ in Wichita.
Best BBQ in Wichita
Bite Me BBQ
Bite Me BBQ is a go-to place for well-grilled favorites. It is a family-owned restaurant that was named as the best BBQ in Kansas in Kansas magazine.
Their signature dishes include brisket, pulled pork, cheese fries with BBQ meats.
They also have great sides, which are all delectable.
If you would love to go on a food trip while in Wichita, do stop by at Bite Me BBQ for their scrumptious meals.
132 St Francis, Wichita, KS 67202, United States
Monday – Thursday, 11 AM – 9 PM. Friday and Saturday, 11 AM – 10 PM.
+1 3167292904
B&C Barbeque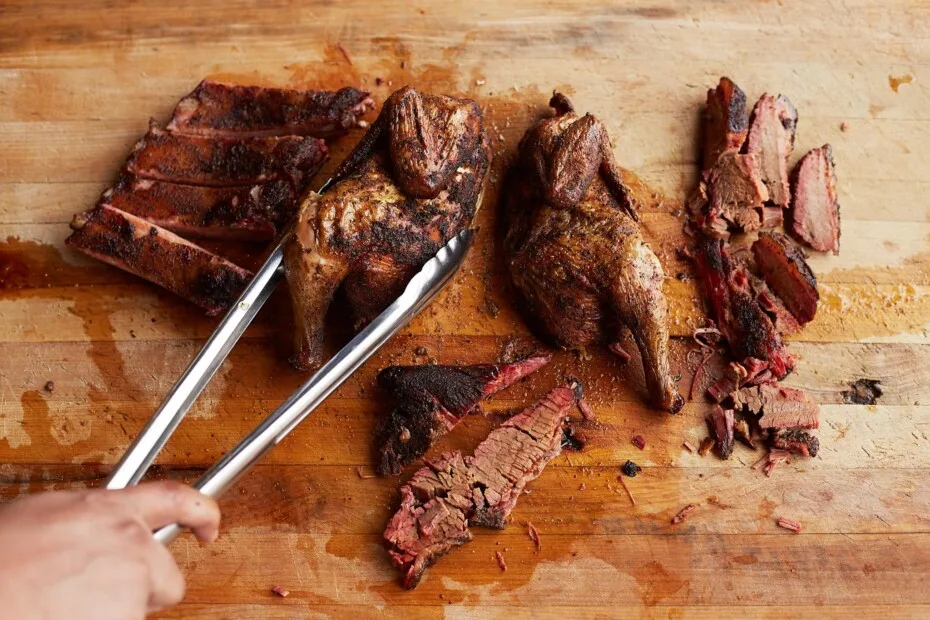 B&C Barbecue showcases a sports bar with lots of TV across the venue. It's a place to come with your friends to indulge in delicious meats, cold beers, and sports matches.
All foods are freshly prepared to give a taste of perfection. They make lots of incredible BBQ and tasty sides, giving customers a variety of options to choose from.
Smoked prime ribs and spicy beans are what all the rave is all about!
355 North Washington Street, Wichita, KS 67202, United States
Monday – Wednesday, 11 AM – 8 PM. Thursday – Saturday, 11 AM – 9 PM.
+1 3162638815
Ribcrib BBQ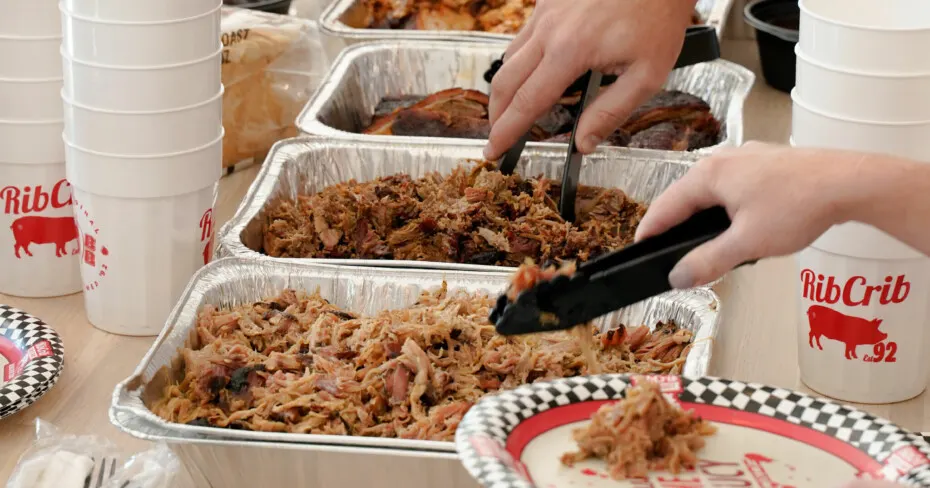 RibCrib BBQ is a place to get filled with flavorful well-smoked meats. It is a popular restaurant with a friendly atmosphere and exudes a relaxing ambiance.
In addition to their unique and palatable BBQ are great sides and sandwiches.
RibCribBBQ is a food joint you should consider visiting with your friends and family for delicious foods and great drinks.
500 Ridge Rd S, Wichita, KS 67209, US
Monday – Sunday,11 AM –9 PM.
+1 3169778855
Broadway Burgers & BBQ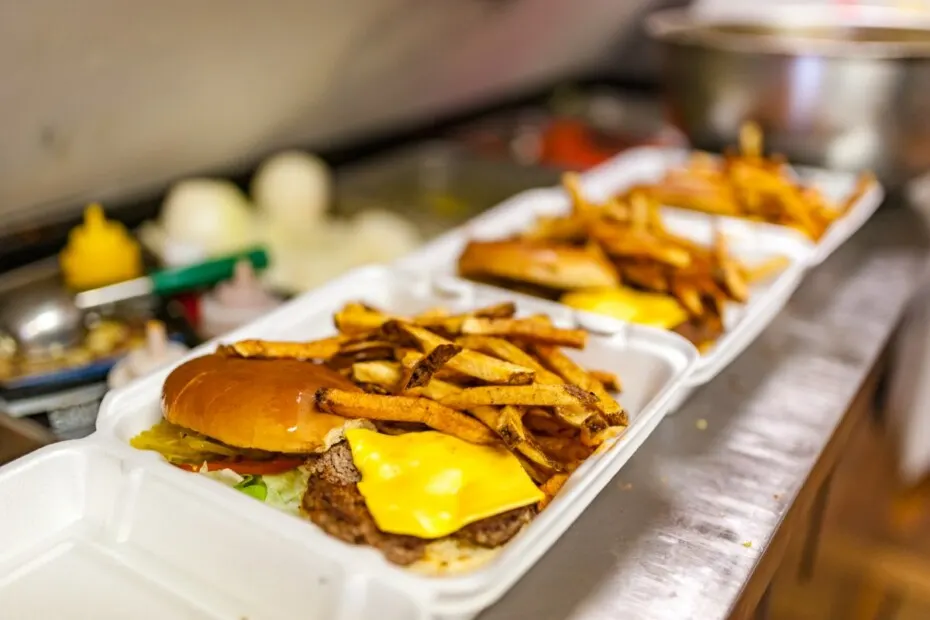 Broadway Burgers & BBQ offers sumptuous meals that include the freshest hamburgers. Each burger here is made with love and care from scratch.
The burgers are all fresh and not frozen, giving them a great natural taste.
If you are more into the smoked specialties, you will surely enjoy the Smoked brisket, ribs & other carnivore-friendly options served at this laid-back burger joint.
They also serve fried chicken sandwiches. Apart from the good food served, its well-arranged interior and decor are Broadway Burgers & BBQ's main attractions.
They also have a friendly staff that will light up your day!
1659 S Broadway, Wichita, KS 67211, United States
Monday– Thursday,11 AM – 7 PM. Friday,11 AM– 8 PM. Saturday, 11 AM– 4 PM.
+1 3162623663
Two Brothers BBQ & Sports Grill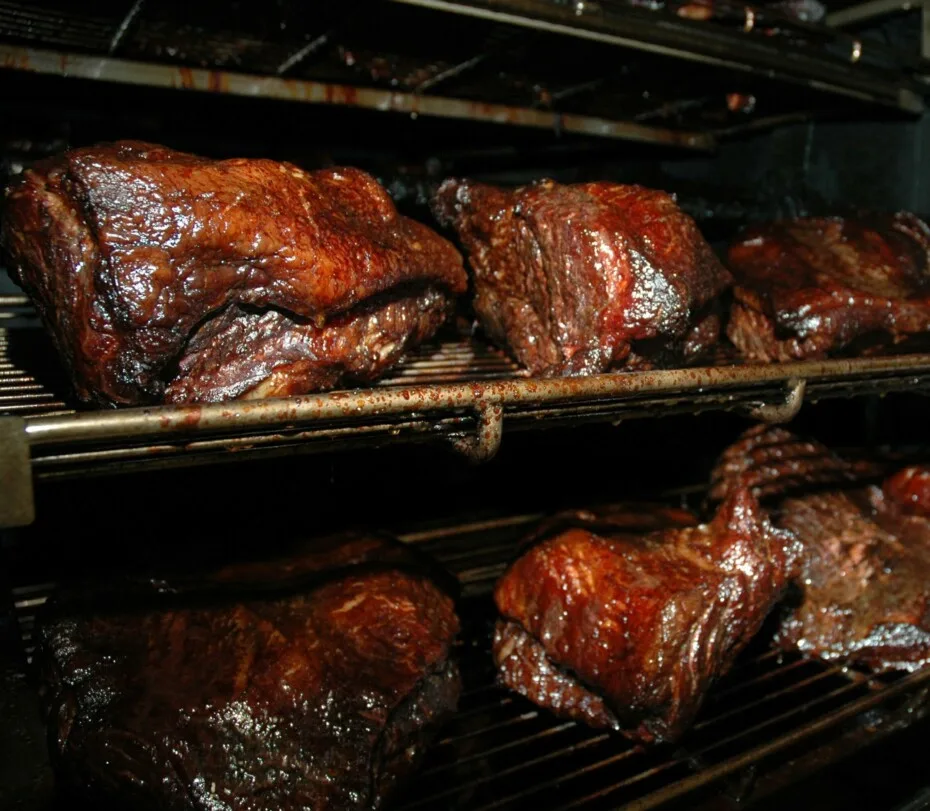 Two Brothers BBQ & Sports Grill is a family-owned cooking business that has three branches in Wichita. They also have one branch in El Dorado.
The owners are the mastermind behind this joint's sumptuous meals and recipes.
Visit this restaurant for their sausages, ribs, brisket, and pulled pork. The food here is lip smackin' and belly rubbing good!
6730 W Central, Wichita, KS 67212
Monday – Friday,11 AM– 9 PM. Saturday,11 AM– 10 PM. Sunday, 10 AM– 9 PM.
+1 3164404077
Pig in Pig Out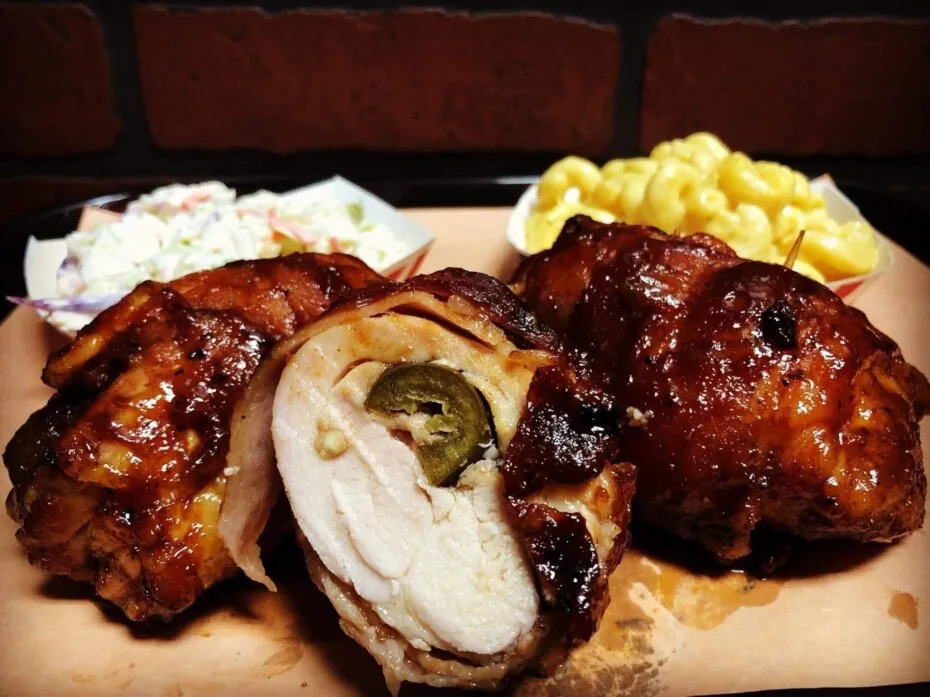 Pig In Pig Out has become one of the best smokehouses in Wichita. It exhibits a modern and beautiful interior with brick details and rustic walls.
Their comfyseating arrangement is one of the best you can get.
As good as their décor is, so is their food. The place has had the original recipe since 1993. Mouthwatering favorites include pulled pork, brisket, and turkey.
Sandwiches and sides are available as well. Pig In Pig Out should be your go-to spot when in doubt about what to eat!
1003 E 13th St N, Wichita, KS 67214, US
Tuesday – Wednesday, 11 AM– 3 PM. Thursday, 11 AM – 4 PM. Friday, 11 AM– 6 PM. Saturday, 11 AM– 4 PM.
+1 3162637474
When Pigs Fly BBQ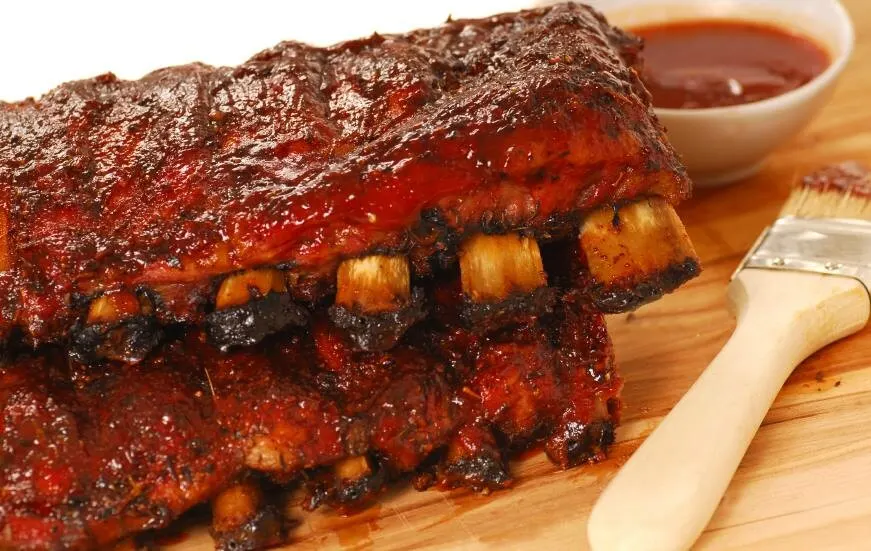 The best of Wichita is incomplete without the main course at When Pigs Fly BBQ.
This excellent eateryfly has a great mastery behind its culinary business resulting in phenomenal success.
They have branches outside Wichita too.
The place offers unique interior decor and an extensive menu that includes sandwiches, dinner meals, and smoked meats.
Always be on the lookout for the intriguing weekly specials and holiday menu. End the meal with their house famous pecan pie!
7011 W Central Ave #116, Wichita, KS 67212, US
Tuesday – Thursday, 11 AM– 7 PM. Friday and Saturday, 11 AM– 8 PM.
+1 3162952150
Hog Wild Pit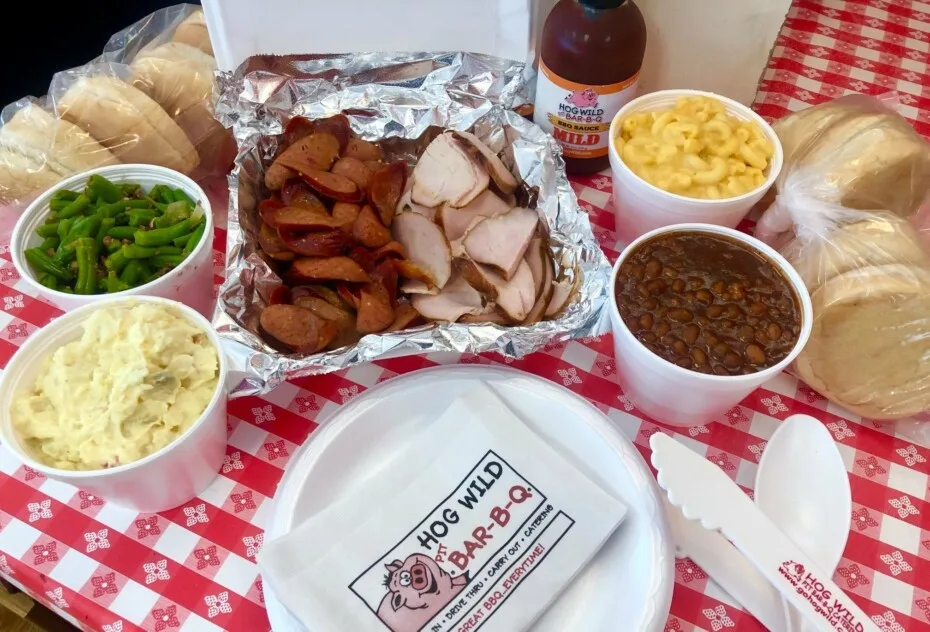 Hog Wild Pit is a dining spot in Wichita not to be missed. It is an excellent BBQ restaurant that indulges in carry-out and dine-in services.
Counter-serve BBQ joint serves beef brisket, ribs, pulled chicken, pulled pork, and lots more.
The delightful flavor in Hog Wild's place will always bring you back for more of their palatable food.
It is a place not to be missed if you would like to enjoy some well-prepared and awesome meats.
233 S West St, Wichita, KS 67213, United States
Monday – Sunday, 11 AM– 8 PM.
+1 3169459550
Delano Barbecue Company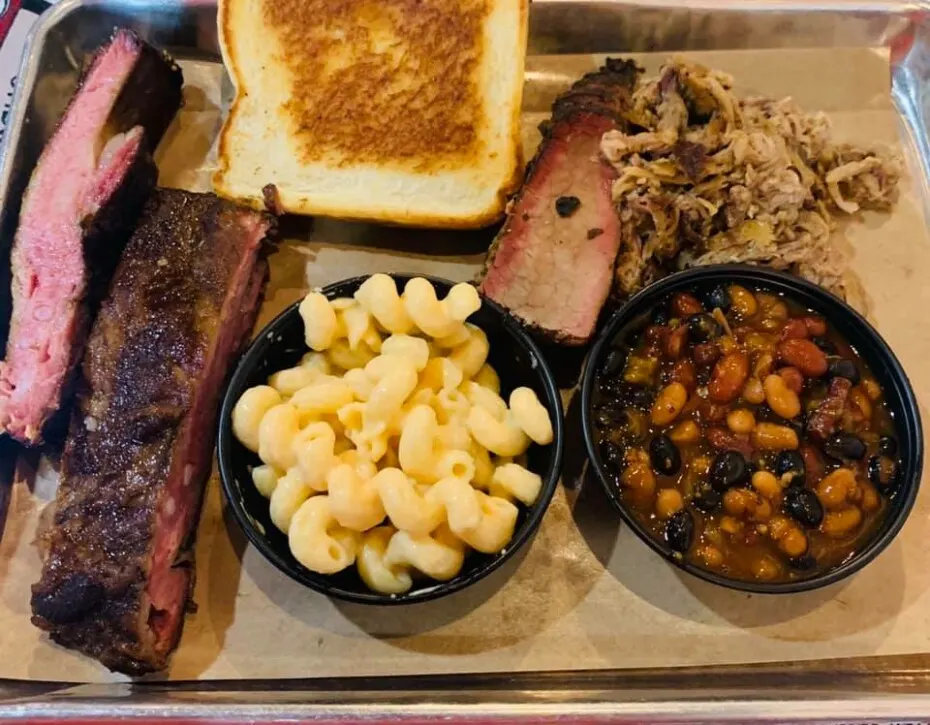 Delano Barbecue Company has fascinating modern interior decorations. It exudes a casual atmosphere where great food can be enjoyed.
Having lots of wood-smoked meats menu, meats are served in great portions with a healthy dose of sides.
You can even have craft beers while the smokers are finishing up your meats before serving. It's a spot that should be on your food list too!
710 W Douglas Ave, Wichita, KS 67203, US
Monday – Tuesday, 11 AM – 2:30 PM. Wednesday – Saturday, 11 AM – 8 PM.
+1 3162604950
The Angry Elephant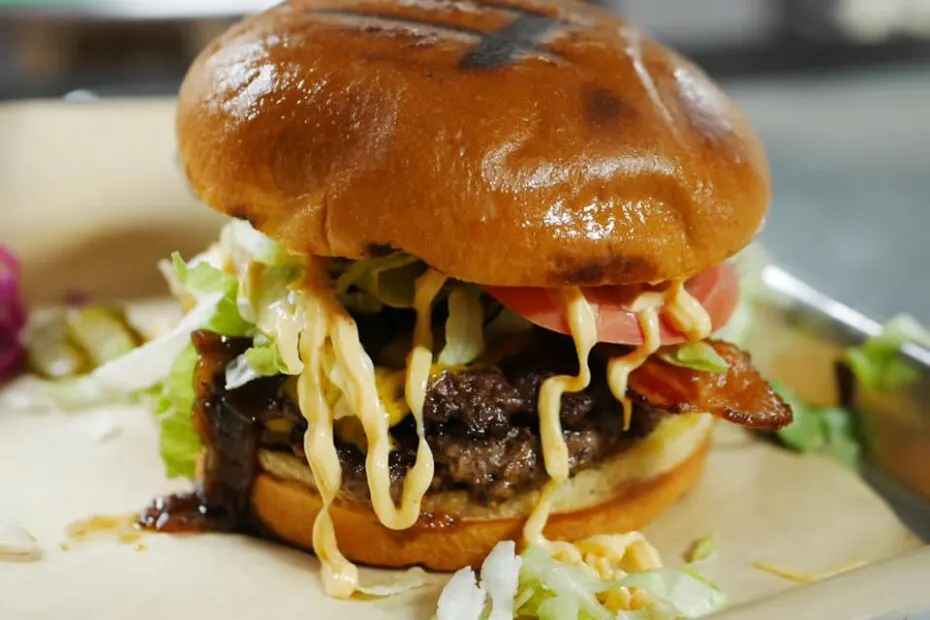 Located in the heart of Wichita, The Angry Elephant prides itself in serving only the finest meats.
It is a locally owned and operated BBQ joint that serves traditional BBQ with a modern twist.
It has a relaxing and serene atmosphere where you can cool down your nerves after a long day at work.
Visit The Angry Elephant to treat yourself to some tender and perfectly smoked meats that will leave your taste buds salivating.
756 N Tyler Rd, Wichita, KS 67212, United States
Sunday, 11 AM –6 PM. Monday – Thursday, 11 AM –8 PM. Friday – Saturday, 11 AM –9 PM.
+1 3163580380
You might also be interested in: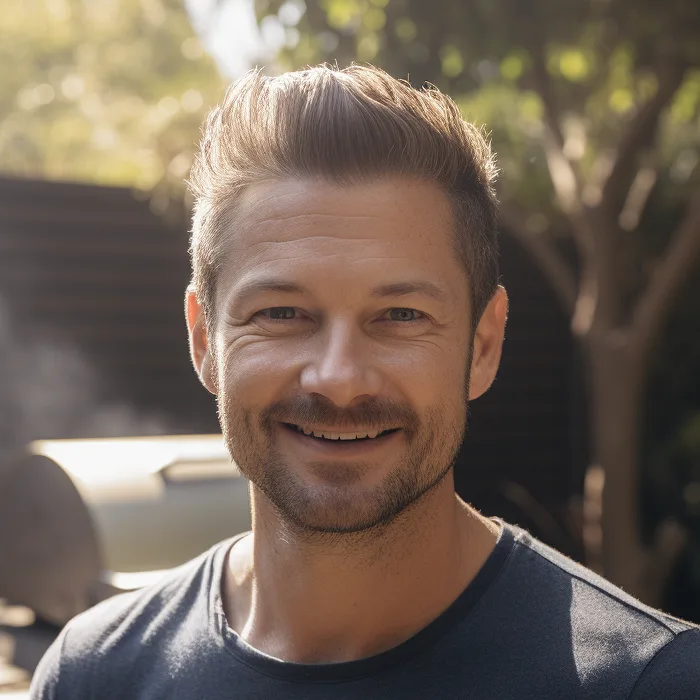 I have been smoking and grilling meat from an early age and enjoy sharing my knowledge and expertise through the hundreds of articles I have written about BBQ. I hope to make everyone's BBQ journey that little bit easier.