Little Rock is well-known for its crucial role in American civil rights history. In addition, the city is home to museums, libraries, and the famous Arkansas Arts center.
Several eateries offer delicious food, however, if you are craving some sizzling BBQ, here is a guide that will help you find the best BBQ in Little Rock.
Best BBQ in Little Rock
Whole Hog Café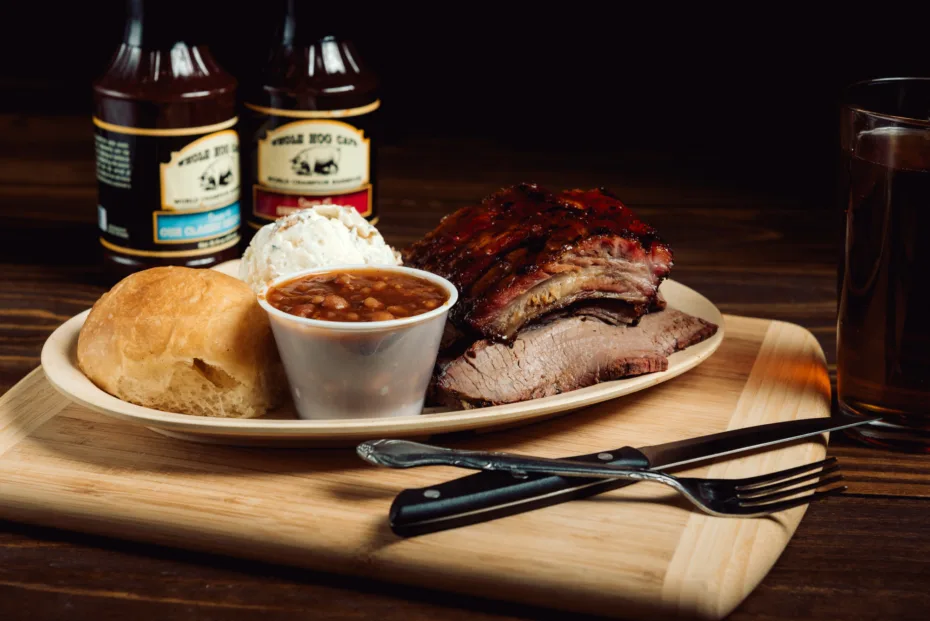 Whole Hog Café is an outpost of a local BBQ chain that serves ribs, brisket & other standards in a cozy space.
The Whole Hog Café has won numerous awards, and they totally deserve them.
The BBQ meats are fall-off-the-bone delicious served with 6 different sauces to amplify the taste.
The potato salad is so fresh and excellent; it complements the taste of BBQ.
The servers are very professional and friendly. They help you select a dish too. The portions are huge, so you can take them home as well.
2516 Cantrell Rd, Little Rock, AR 72202, United States
Monday – Sunday, 11 AM –8 PM.
+1 5016645025
Corky's Ribs & BBQ
Corky's Ribs &BBQ is a local BBQ chain dishing out hickory-smoked ribs and meats with traditional sides.
The eatery has a 50's theme that gives you very retro vibes, and the place is always bustling with amazing folks from the city.
The servers are very attentive and make sure that you have everything you need. The atmosphere is very laid back, and it's a very large hall to seat everyone.
Delicious BBQ platters come out fast and are sizzling. The BBQ brisket and smoked chicken nachos are the best.
You'll see a mixed crowd of young and old people, people from all ethnicities and cultures, eating their BBQ meats peacefully at Corky's Ribs &BBQ.
12005 WesthavenDr, Little Rock, AR 72211, United States
Friday – Saturday, 11 AM –8:30 PM. Monday-Thursday and Sunday, 11 AM –8 PM
+1 5019547427
H.B.'s Bar-B-Q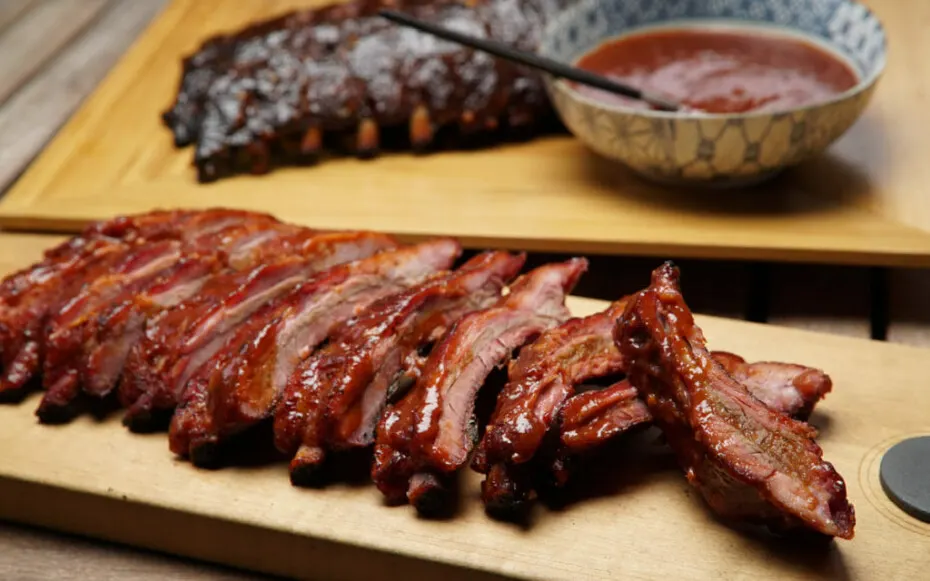 H.B.'S BAR-B-Q is a delicious BBQ place in Little Rock that serves family-sized portions of BBQ meats and comfort sides in a casual setting.
The BBQ is off the charts good, and the sides never disappoint. The servers are a bunch of lovely ladies who are enormously helpful.
You'll definitely have a great time here if you're into good ol' rustic tangy BBQ.
6010 Lancaster Rd, Little Rock, AR 72209, United States
+1 5015651930
Monday – Friday, 10 AM –3 PM.
Lindsey's Hospitality House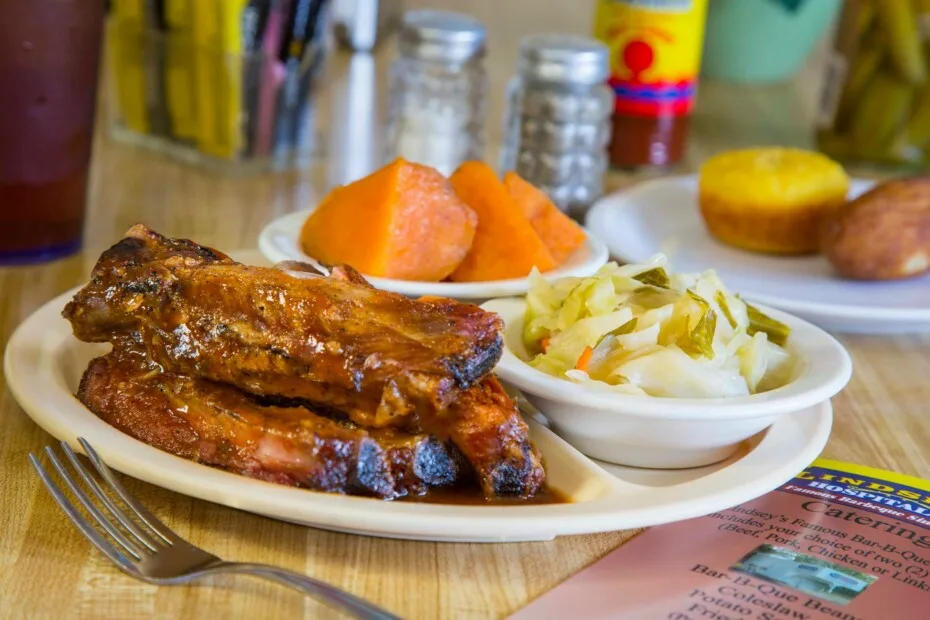 Lindsey's Hospitality House is a BBQ joint that serves combo plates of smoked meats, hotdogs, briskets, catfish, and comforting sides in an unfussy setting.
Since 1956, they have been served delicious BBQ with amazing sides and have built a reputation for being the best and one of the oldest eateries in Little Rock.
The breaded catfish is fried to perfection and is a specialty.
People from all over the country come to Lindsey Hospitality House when visiting Little Rock for their flavorful BBQ and great hospitality.
Curtis Sykes Dr, North Little Rock, AR 72114, United States
Monday – Saturday, 11 AM – 6 PM. Sunday Closed.
+1 5013745707
Capitol Smokehouse & Grill
Capitol Smokehouse & Grill is a cozy and long-running eatery that prepares in-house Southern-style BBQ staples & traditional sides.
Their blue plate is the main option that has everything a BBQ enthusiast wants; pulled pork, potato salad, baked beans, and jalapeno cornbread.
Add some amazing BBQ sauces, such as the Carolina sauce or frog sauce, and the BBQ tastes even more heavenly.
Their banana pudding is exceptional and a must-try.
915 W Capitol Ave, Little Rock, AR 72201, United States
Monday – Friday, 11 AM –2 PM. Saturday and Sunday Closed.
+1 5013724227
You might also be interested in: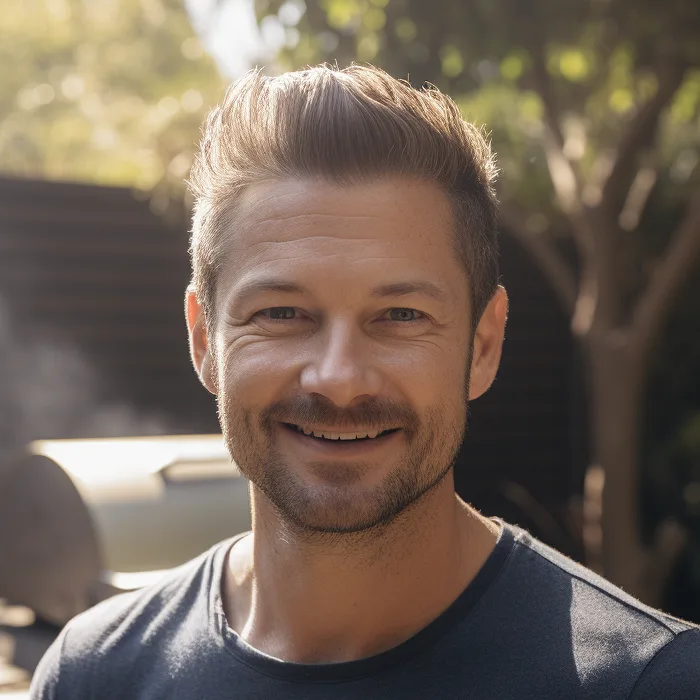 I have been smoking and grilling meat from an early age and enjoy sharing my knowledge and expertise through the hundreds of articles I have written about BBQ. I hope to make everyone's BBQ journey that little bit easier.