Tulsa offers a lot of interesting things to engage and be fascinated by, from the attractive sunsets to the open fields, spectacular art scene, and delicious food!
Yes, the city has bangin' great cuisines that will make you smile with every bite.
If you're looking for some hot BBQ spots, here are the 10 best BBQ in Tulsa.
Best Bbq in Tulsa
Leon's Smoke Shack Bbq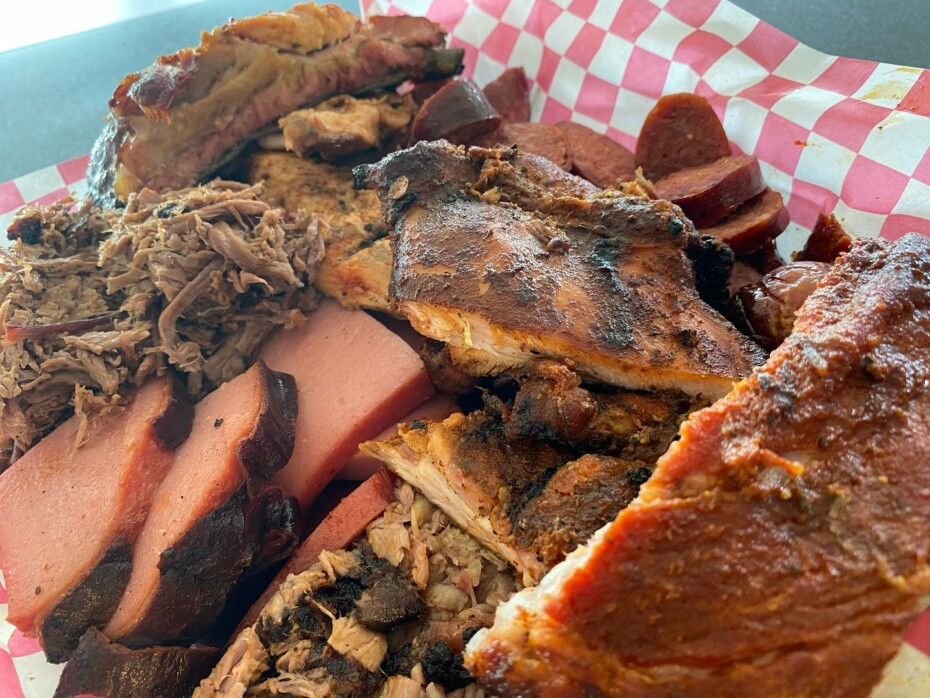 Leon's Smoke Shack BBQ is a not-so-eye-catching BBQ restaurant that is also seemingly small. But what they lack in beauty is made up for in offering finger-lickin' good BBQ.
It is a family-owned restaurant, so you already know that the customer service and the southern hospitality are going to be exceptional.
Slap potatoes are the top items on their menu, but if you're in the mood to try different items, we recommend getting "a little bit of everything."
It comes with 1.5 lbs of different types of meat.
601 S Sheridan Rd, Tulsa, OK 74112, United States
Thursday – Saturday, 11 AM –6 PM. Sunday – Wednesday, Closed.
+1 9187987907
Burnco Barbeque
BurnCo Barbeque is a popular locally owned BBQ joint whose food lives up to its renowned reputation.
Meats are fresh and prepared over charcoal ovens to give the much-desired smokey flavor.
With lots of mouth-watering menu items to choose from, their food is just as good as their place.
Having a portion of their pulled pork, beans with mac and cheese is quite filling and will leave you wanting more.
1738 S Boston Ave, Tulsa, OK 74119, US
Tuesday – Saturday, 10:30 AM –2:30 PM. Sunday – Monday, Closed.
+1 918 574 2777
Knotty Pig Bbq, Burger & Chili House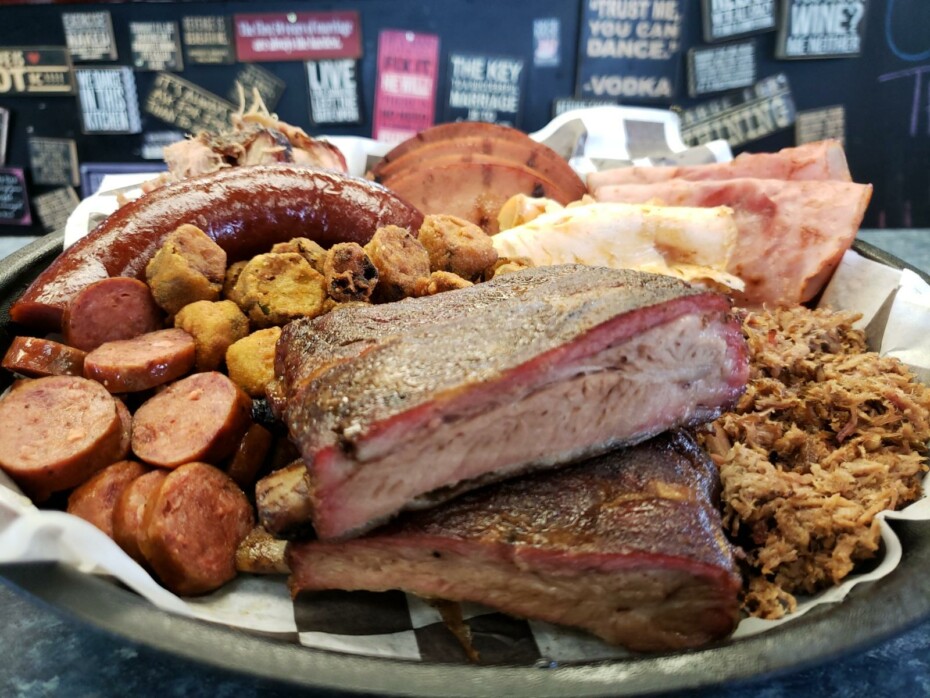 Knotty Pig BBQ, Burger & Chili House can be found on E 15th street. It is a classic BBQ joint popular for its yummy, large portions and excellent prices.
They offer lots of local Tulsa favorites.
The banana pudding here is simply decadent, and the meats are out of this world.
The perfectly charred meats are flavorful, tender, and will have you humming with every bite.
There is even a gluten-free menu for all those health-conscious foodies.
6835 E 15th St, Tulsa, OK 74112, US
Tuesday – Thursday, and Saturday, 11 AM –4 PM. Friday, 11 AM –3 PM, and 5 PM –8 PM.
+1 918 258 0005
Albert G's Bar-b-Q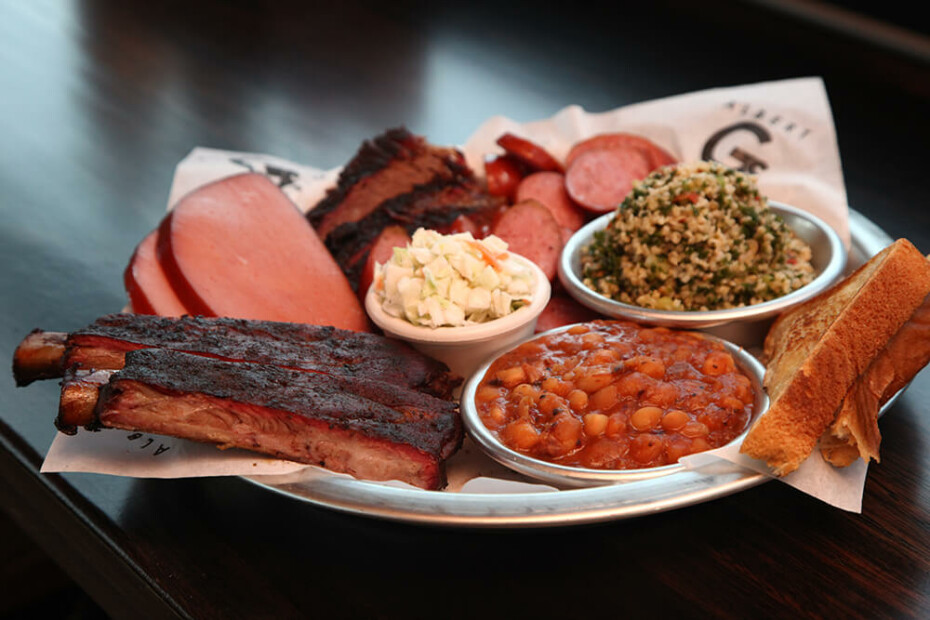 Albert G's Bar-B-Q has been smoking low and slow meats over hickory since 1992.
Having refurbished a gas station into a BBQ joint, Albert G's BBQ has become a household name and somewhat legendary in Tulsa.
Every menu offered here is freshly prepared from scratch, no leftovers are being warmed.
With a wide variety of sides and generous servings, you won't be leaving this establishment feeling hungry.
If you like delicious BBQ and you want to experience what good BBQ should taste like, Albert G's is the place.
2748 S Harvard Ave, Tulsa, OK 74114, United States
Sunday – Thursday, 11 AM –8 PM. Friday – Saturday, 11 AM –9 PM.
+1 9187474799
Smoke on 66 Barbeque
Smoke on 66 Barbecue lives up to its name as you approach the establishment.
You will be greeted by BBQ smell from miles away, a testament that their cookers are always on.
The restaurant also caters to those foodies with a variety of dietary requirements and has lots of options for vegetarians.
Situated in a classic environment with a nice and cool atmosphere, Smoke on 66 has affordable food options.
Potato salad and coleslaw are pretty good, and the nice mixture of the spicy and sweet BBQ sauce just hits the spot right.
4265 Southwest Blvd, Tulsa, OK 74107, United States
Monday – Tuesday, 10:30 AM –3 PM. Wednesday – Saturday, 10:30 AM –8 PM. Sunday, Closed.
+1 9186073583
Billy Sims Barbecue
Billy Sims Barbecue is an Oklahoma native BBQ joint with a relaxing and fun atmosphere.
Their menu is extensive and meat-filled, freshly sliced from the oven.
The Turkey sandwich, ribs, pulled pork, and sides are terrific, tender, and moist ribs.
A BBQ joint run by an accomplished athlete, you're bound to get high quality without any compromises food at Billy Sims!
3807 S Peoria Ave, Tulsa, OK 74105, United States
Sunday – Thursday, 11 AM –8 PM. Friday – Saturday, 11 AM –9 PM.
+1 9187948080
Oakhart Barbecue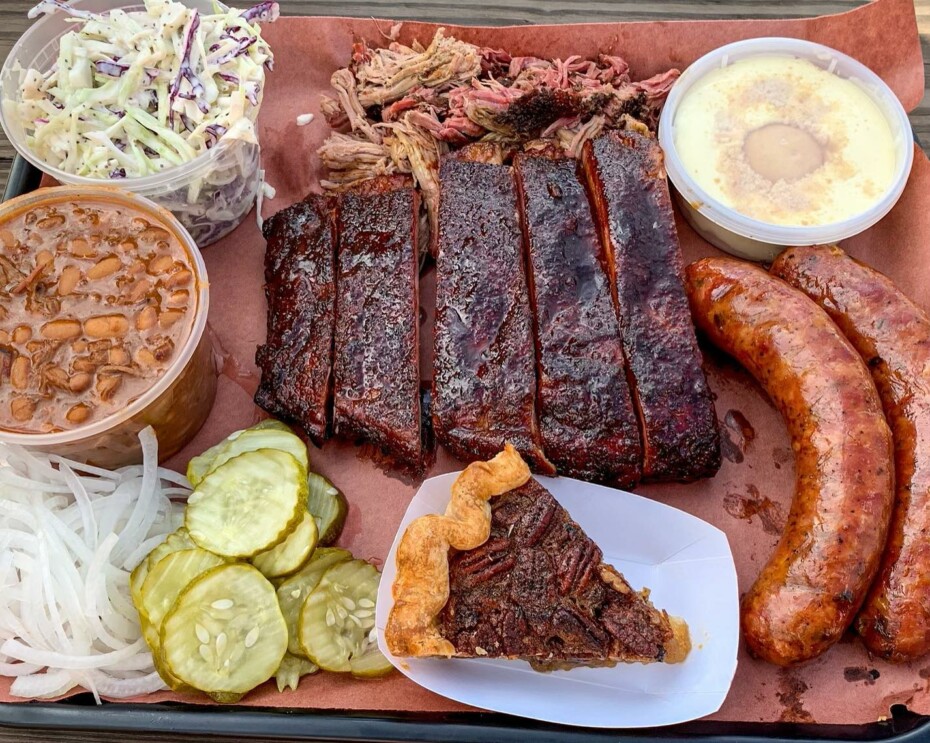 Oakhart Barbecue specializes in Central Texas BBQ and always hits the mark.
Meat sandwiches and beef sausage are worth going all the way to this BBQ spot.
The brisket is tender, has great bark, is juicy, and has a fantastic taste. Beans are flavorful, and grits taste very rich and filling.
We recommend that you try the vinegar BBQ sauces with your meats, it tastes heavenly, and the tanginess is always welcome.
No wonder they seem to be crowded most of the time!
1644 E 3rd St Unit D, Tulsa, OK 74120, United States
Tuesday – Saturday, 11 AM –3 PM. Sunday – Monday, Closed.
+1 5398671175
Big Daddy's Bbq
Big Daddy's BBQ prides itself in serving some of the best BBQ in Tulsa.
Don't be fooled by the small shop they have, but the quality of food they pump out far exceeds our expectations.
The menu offers a variety of items, from sandwiches to burgers, ala carte meals, sides, and more.
You can even get to choose different types of meat on your sandwich.
However, the ala carte meals, including the most ordered beef brisket and a slab of ribs, are a must-try.
Big Daddy's BBQ is a complete package, great food, chill vibes, and courteous servers!
2303 West 41st Street 74107 Tulsa, OK 74107
Monday – Wednesday, 11:30 AM – 6:00 PM. Thursday – Saturday, 11:30 AM – 7:30 PM. Sunday, Closed.
+1 9182928081
Oklahoma Joe's Barbecue & Catering – South Tulsa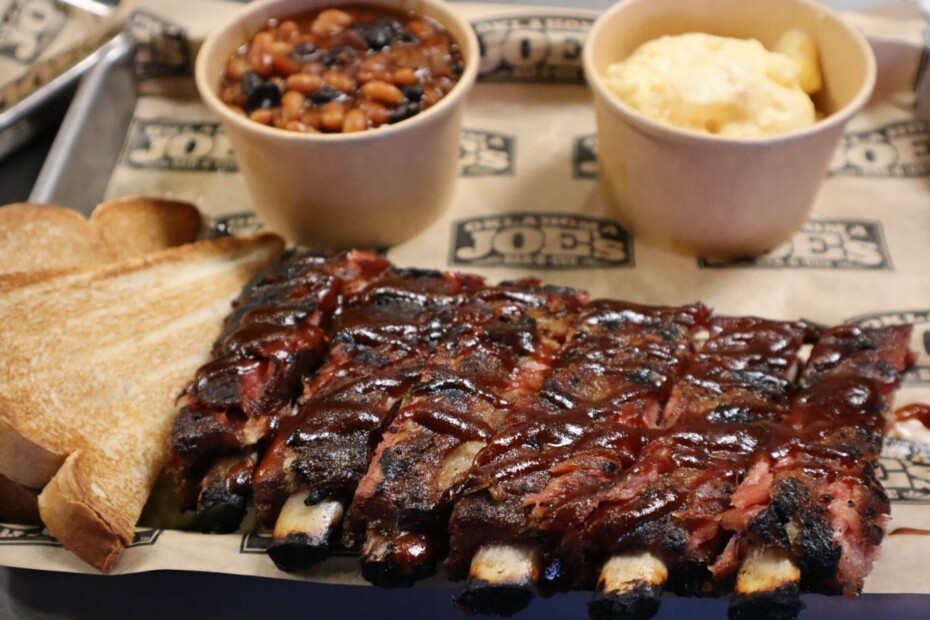 Oklahoma Joe's Barbecue & Catering – South Tulsa located at 61st St Tulsa smokes meat over pecan wood, giving it a rich sweet smokey flavor.
The dine-in area is a large open space with splendid décor to get you in the mood for great food.
Meals here are served hot and fresh with a unique taste that is highly delectable.
You will find a lot of options to indulge yourself in, but the boneless ribs sandwich, Joe's dipped briskets, and the burnt ends dinner plate are the best!
You can even order the grand champion platter if you're enjoying dinner with your family.
6175 E 61st St, Tulsa, OK 74136, US
Sunday – Thursday, 11 AM –8:30 PM. Friday – Saturday, 11 AM –9 PM.
+1 918 894 4447
Ribcrib Bbq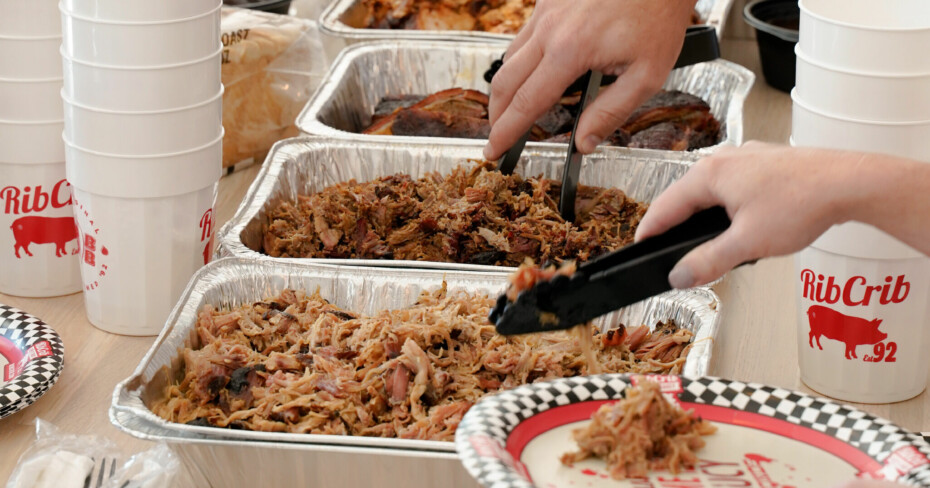 RibCrib BBQ is pretty nice for dine-in, delivery, and take-outs. The barbecue is hickory smoked daily since the '90s.
They offer Carolina pulled pork sandwich topped with coleslaw and Carolina mustard sauce.
With a wide range of sides, make your meals even more interesting.
The slides blend well with the crispy charcoal-fired crust and slowly smoked tender meat, which falls off the bone. It's a perfect way to end the evening!
1601 S Harvard Ave, Tulsa, OK 74112, United States
Monday – Sunday, 11 AM –9 PM.
+1 918 742 2742
You might also be interested in: