Oklahoma City – Who hasn't heard of this lovely city? It is home to the fastest-growing entertainment industry in the Southwest.
Not only that, it has several theme parks, museums, and a traditional Western outlook.
But another thing Oklahoma City is famous for is its smoking' hot BBQ joints. Yes, it has some of the finest ones in the entire Southwest.
Here are some of the best BBQ spots in town you can sink your teeth into!
Best BBQ in Oklahoma City
Iron Star Urban Barbecue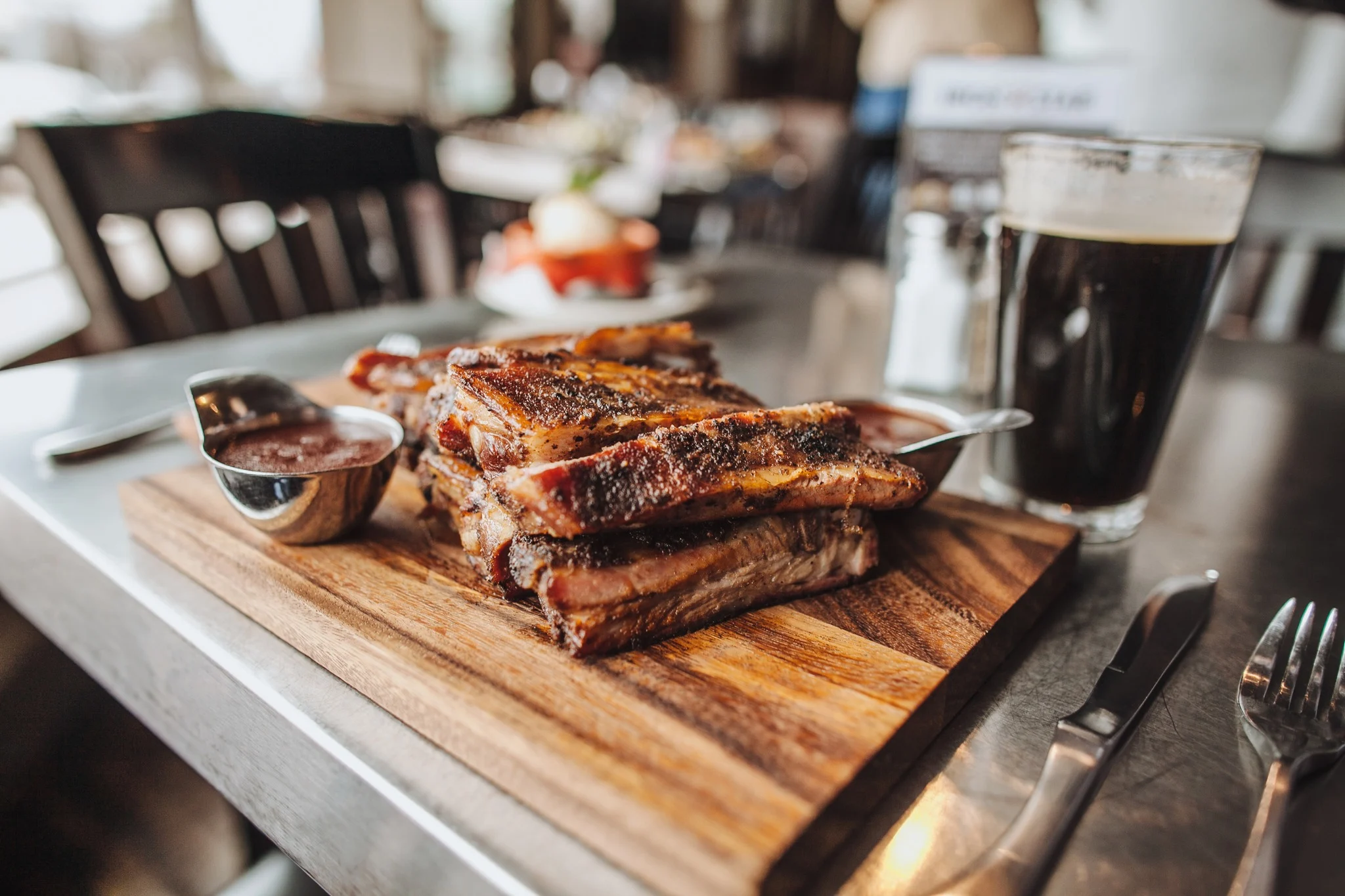 If you are a BBQ lover and want to challenge your taste buds, Iron Star Urban Barbecue is the place to visit.
Operational since 2002, it has been serving comfort food with a spin!
Everything about the place screams BBQ. The brick walls, smokey aroma, and wood floors help create an excellent ambiance.
If you are not sure what to eat, go for the combo plates. Their sides come in good servings, and the mashed potatoes are creamy and dreamy!
All in all, a must-visit place on your next trip.
3700 N Shartel Ave, Oklahoma City, OK 73118, United States
+1 4055245925
Sunday – Monday, 11:00 AM –9:00 PM.
Back Door BBQ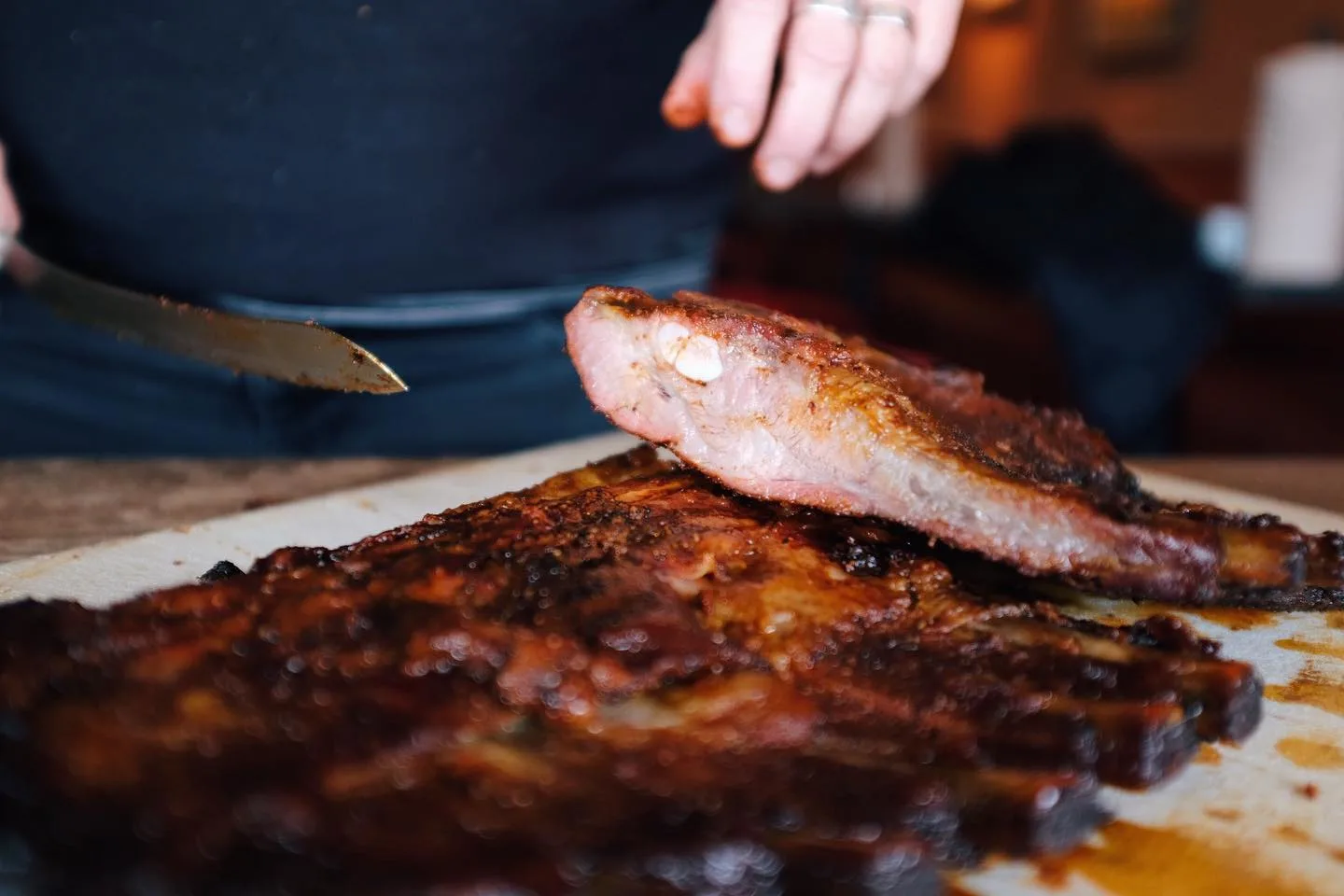 If you like a subtle smoke on your meat rather than an overpowering smokiness, go visit Back Door BBQ and thank us later.
They have kept it cool, and the entrance is from the back, hence the name.
Even if you order your brisket well-cooked, the meat is going to be tender, juicy, and delicious.
The veggies on the side are not soggy and have the perfect crunch to them. You will not come across a friendlier staff, and that is the cherry on top.
315 NW 23rd St, Oklahoma City, OK 73103, United States
+1 405 5257427
Monday – Thursday, 11:00 AM- 3:00 PM. Friday and Saturday,11:00 AM- 8:00 PM.
Earl's Rib Palace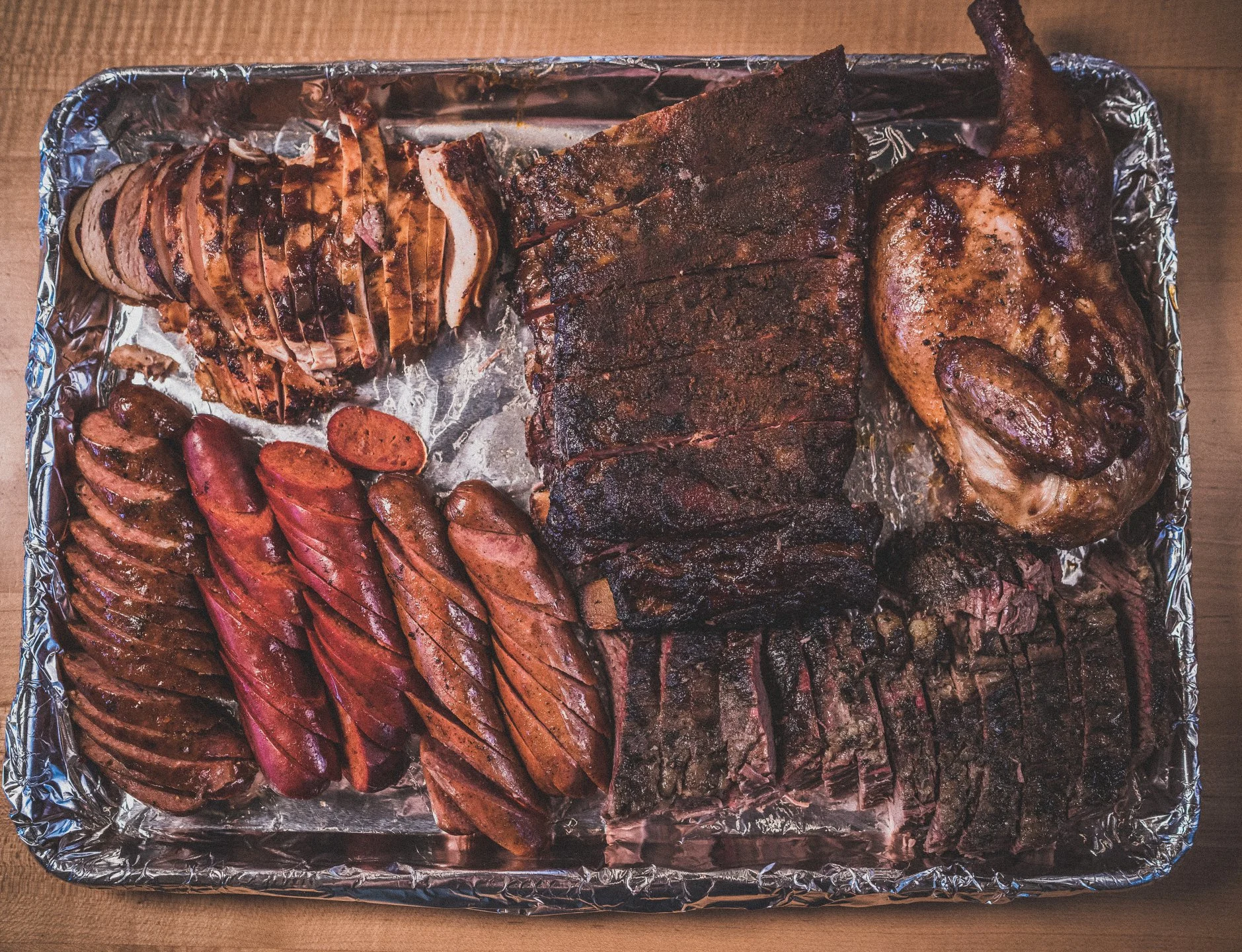 For the perfect balance of spices on your meat, check out Earl's Rib Palace on your next visit.
The secret dry rub on the meat is what gives it that "oomph" factor. It literally feels like it is melting in your mouth.
The juices start flowing on the first bite, and you don't have to wait for the perfect bite.
Apart from meat, they have the best okra in the Southwest.
It provides excellent portions, and the sides are always fresh and good. You can get okra, baked beans, or potato salad. It is your choice.
6816 N Western Ave, Oklahoma City, OK 73116, United States
+1 4058439922
Monday–Saturday, 10:30 AM –8:00 PM.
Leo's BBQ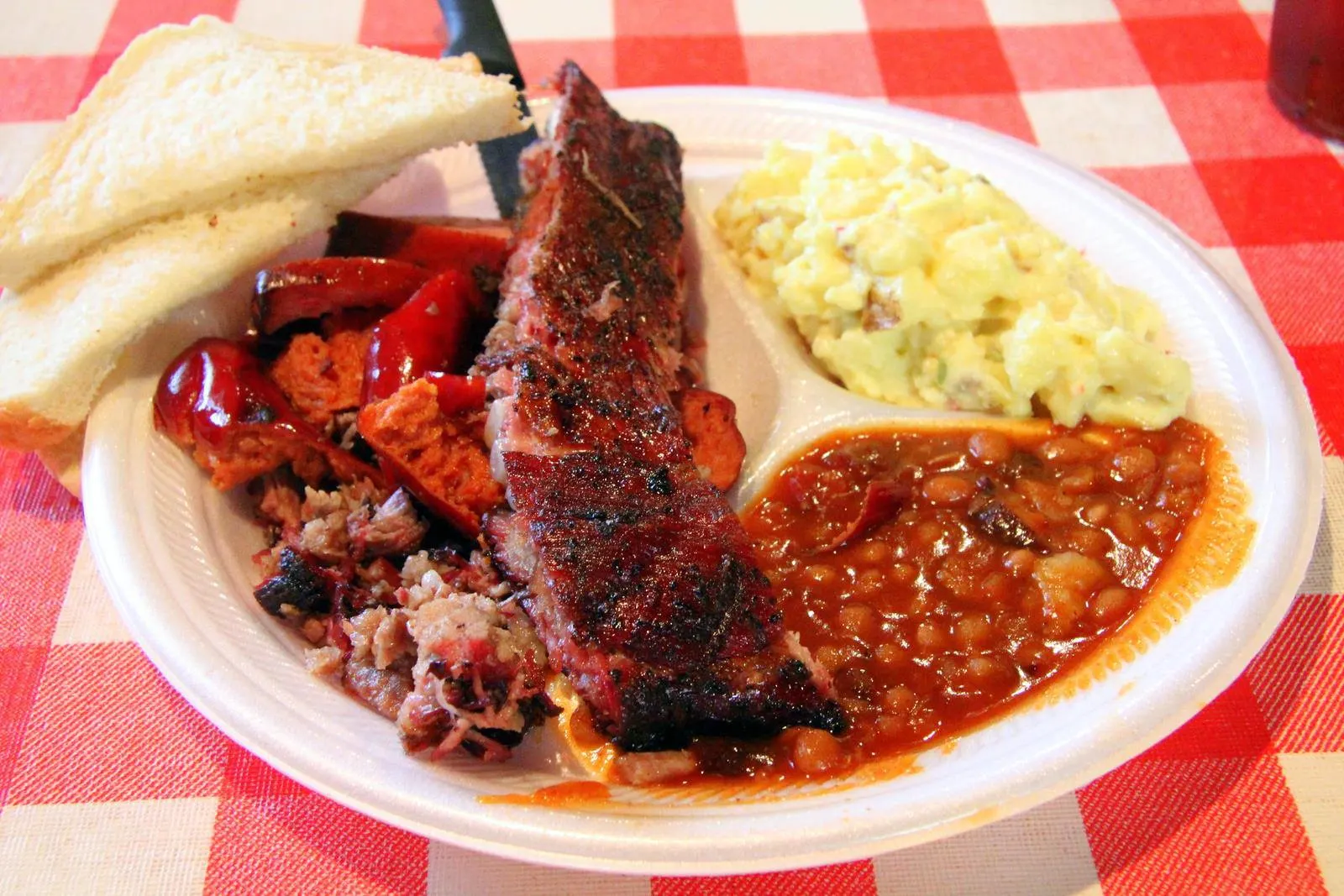 Are you looking for a traditional, southern feel to your BBQ? Opting for Leo's BBQ is going to be a good decision.
They offer a versatile menu ranging from hot links, ribs, chicken, and bologna, BBQ, finger-licking delicious cake, multiple sides, and so much more.
The list keeps going on and on.
For a big gathering, the party platters are going to be perfect. The meat is slow-cooked and will come right off the bone!
3631 N Kelley Ave, Oklahoma City, OK 73111, United States
+1 4054245367
Monday – Saturday, 11:00 AM – 8:00 PM.
Bedlam Bar-B-Q and Patio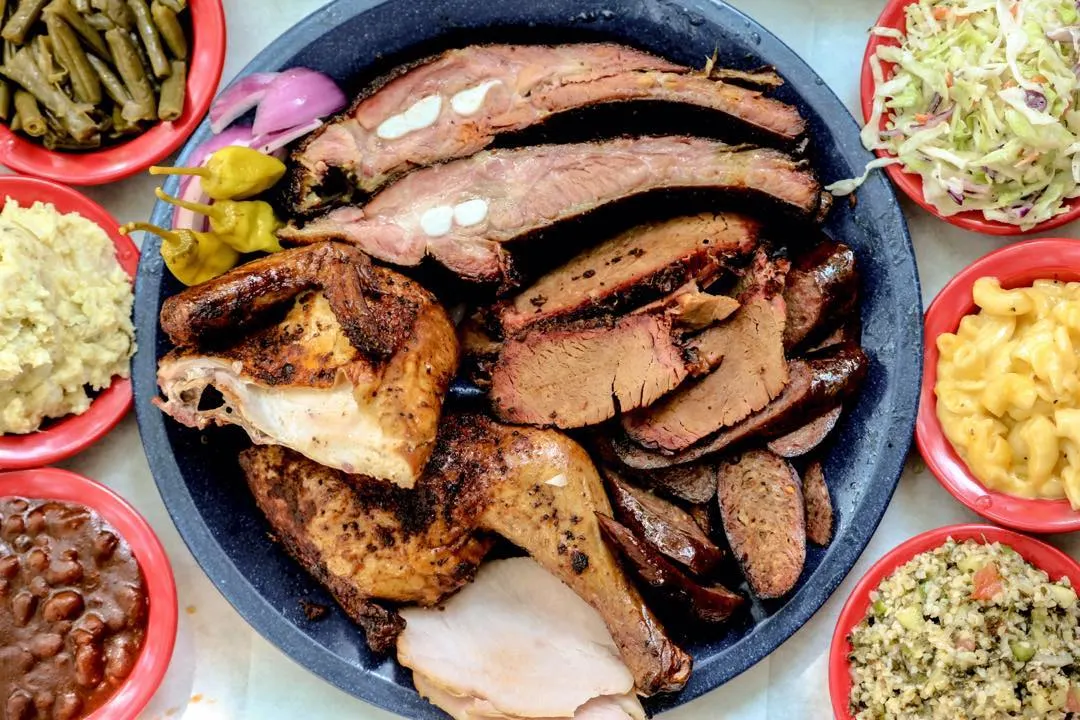 For authentic, slow-cooked BBQ, do visit Bedlam BAR-B-Q Dine-in and Patio.
They prepare the meat by using techniques of dry-rubbing and curing. The food is delicious – no doubt about that.
The ambiance makes it an instant hit with tourists and locals alike.
Live music, pet-friendly, availability of alcohol, beer, and wine, full bar, wheelchair options, and the list goes on and on.
These are just some of the features that are offered here.
610 NE 50th St, Oklahoma City, OK 73105, United States
+1 4055287427
Monday–Thursday, 10:30 AM –9:00 PM. Friday–Saturday, 10:30 AM –10:00 PM. Sunday, 11:00 AM – 3:00 PM.
Clark Crew BBQ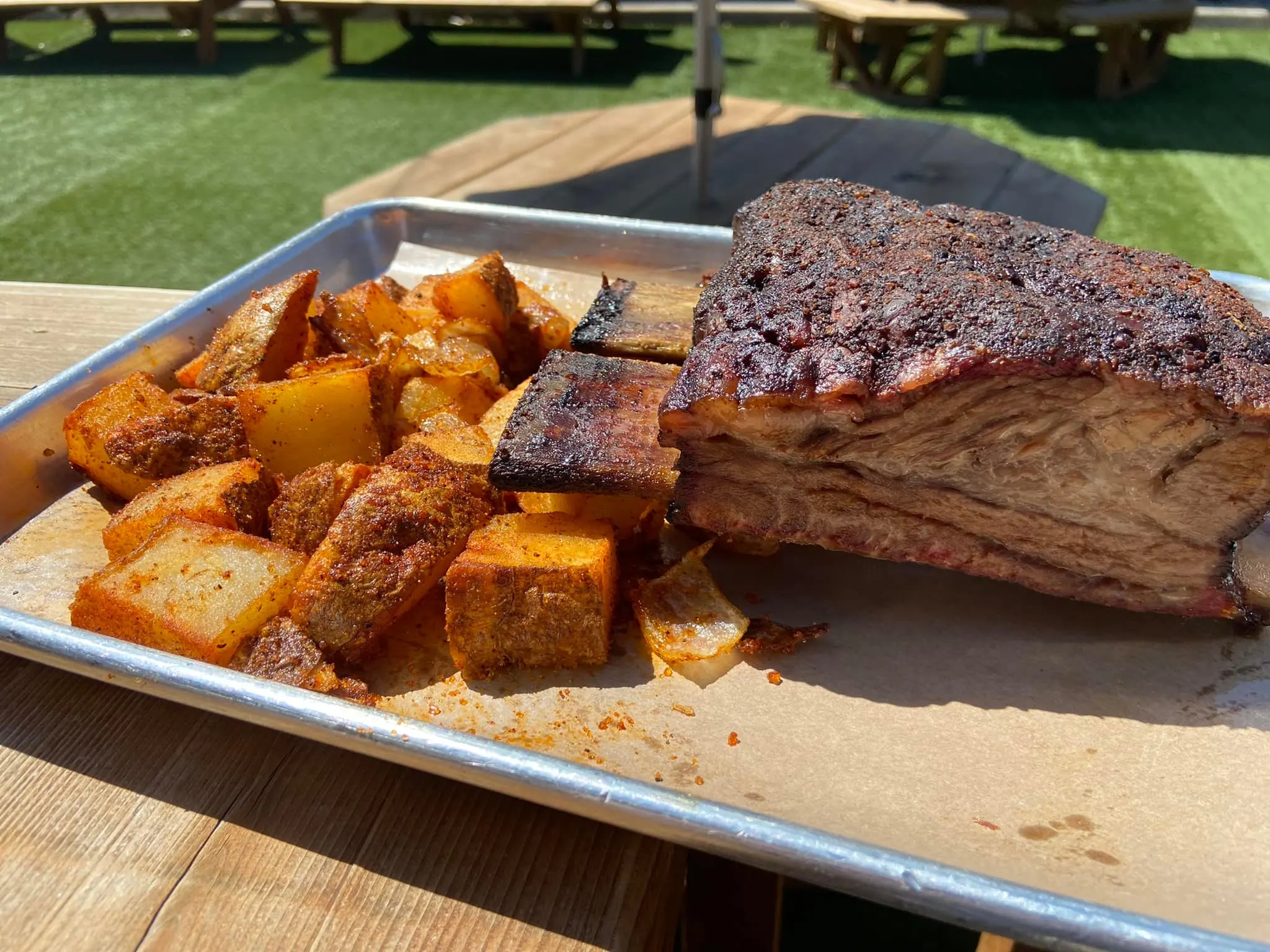 A world-champion BBQ team from Oklahoma, Clark Crew BBQ is recognized world-over for having the best BBQ.
What better way to start or end your week than with food and games? The combination of video games and rides makes it a perfect attraction for people of all ages.
Throw in delicious and scrumptious food, and you have got yourself a fair deal!
3510 Northwest Expy, Oklahoma City, OK 73112, United States
+1 4057248888
Sunday – Thursday, 11:00 AM – 9:00 PM. Friday and Saturday, 11:00 AM – 10:00 PM.
George's Happy Hog Bar-B-Q
Get that retro feel with bars on the windows at George's Happy Hog Bar-B-Q. Once you go inside, you will feel as if you are in an old BBQ joint.
Excellent service and juicy meat are not the only attractions. Surprisingly, the greens are something you don't want to miss.
Yes, we are right when we say that the greens are amazing. So are the coleslaw and cornbread!
712 Culbertson Dr, Oklahoma City, OK 73105, United States
+1 4055258111
Monday – Saturday, 11:00 AM –7:00 PM.
You might also be interested in: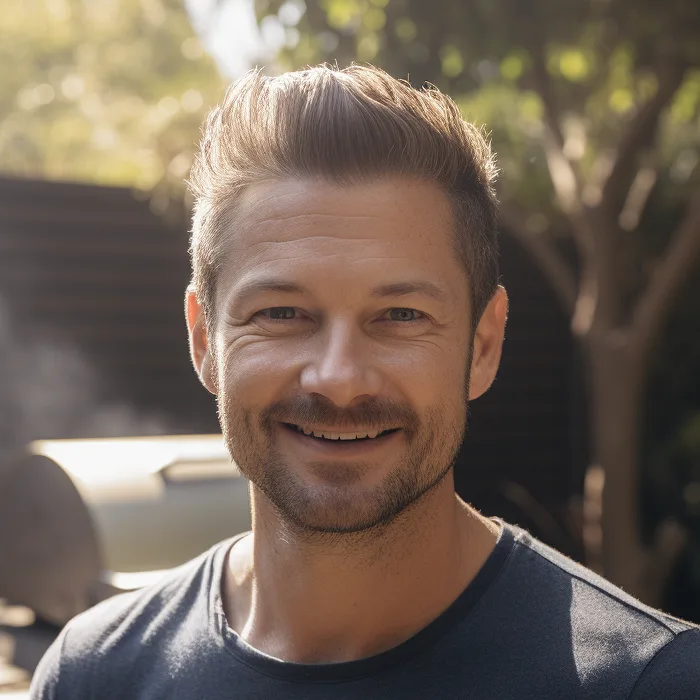 I have been smoking and grilling meat from an early age and enjoy sharing my knowledge and expertise through the hundreds of articles I have written about BBQ. I hope to make everyone's BBQ journey that little bit easier.