Corpus Christi is one of the best places to tour on vacations. It is famous for its beaches and islands, aquatic nurseries, and a shark exhibit.
The city has amazing landmarks, markets, and eateries.
If you are craving some good BBQ in Corpus Christi, here is a list of top BBQ places you can go to.
Best Bbq in Corpus Christi
Howards Bbq & Catering
Howards BBQ & Catering is an informal eatery in Christi featuring BBQ meat plates in a laid–back setting with TV entertainment.
It is one of the most favorite places for locals and tourists in Corpus. They serve the best beef ribs and sell out fast.
Their 3-meat plate, brisket, sausage, and chicken are a must-try if you are a BBQ enthusiast and want nothing but good BBQ.
They also have a very nice patio setting, with a great ambiance. The salad bar has a very good variety, and they let you have whatever you want with your BBQ.
The coleslaw is freshly cut and complements the taste of BBQ.
1002 Antelope St, Corpus Christi, TX 78401, United States
Monday – Friday, 11 AM –3 PM. Saturday and Sunday Closed.
+1 3618821200
The Bar-b-Q Man Restaurant & Catering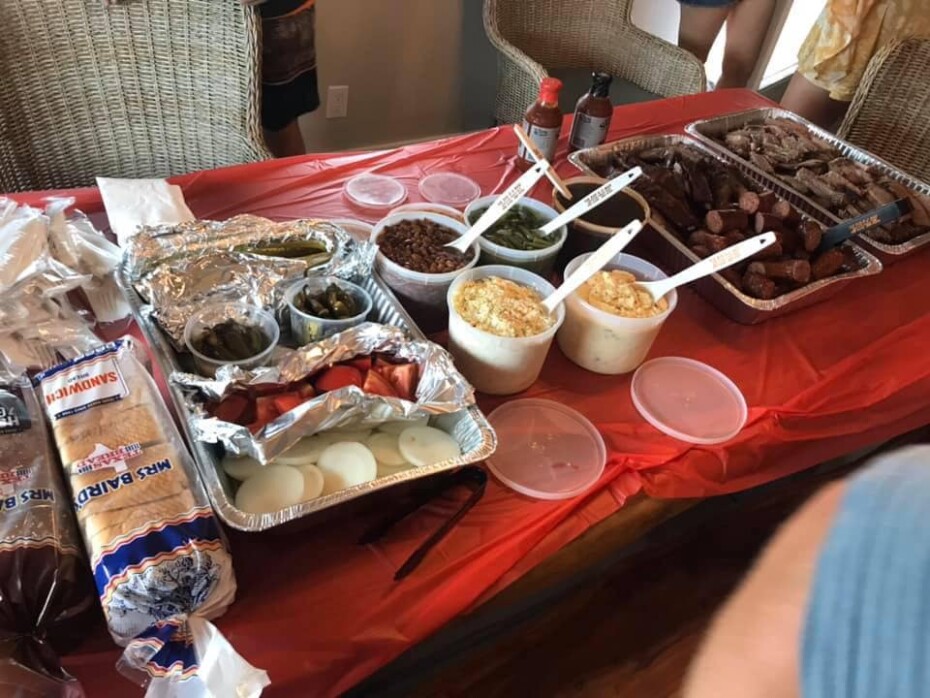 The Bar-B-Q Man Restaurant & Catering is a low-key BBQ joint fixing up beef brisket, sausage & beans in family-sized portions and a laid-back setting.
The place is a hole in the wall, and the service is exceptionally fast.
The place is bustling with customers on the weekends, but they still manage to keep everyone happy.
The brisket sandwiches are simply fantastic. The ribs, sausage, and brisket were incredibly juicy and flavorful.
The food tastes delicious, and the place is a must-go-to if you want to enjoy a good BBQ. It is the best place to go to with family and friends.
They also have a large parking lot, so you don't have to roam the place to find a spot.
4931 IH-37 South, Corpus Christi, TX 78408, United States
Monday – Friday, 11 AM – 8 PM. Saturday and Sundays Closed.
+1 3618884248
Silverado Smokehouse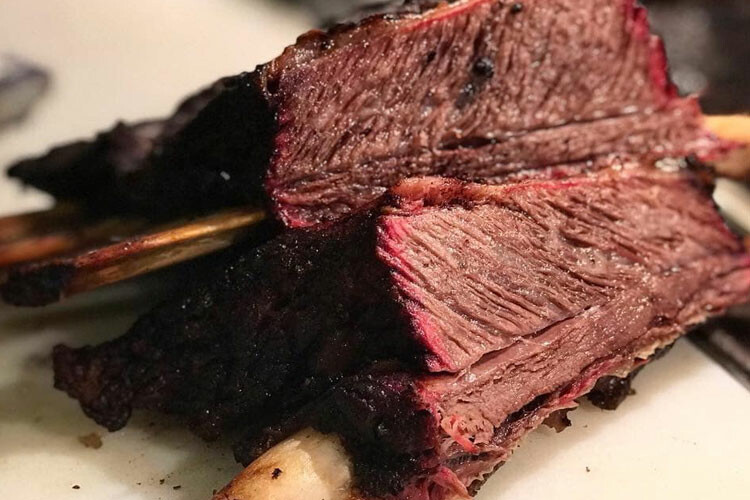 Silverado Smokehouse is a utilitarian eatery that offers one of the best self-serve dining experiences in Christi.
They offer large platters of smoked beef, pork, poultry & sausage, plus traditional sides.
Beef ribs are fall-off-the-bone delicious; the pork ribs are melt-in-your-mouth tender, and sausages are seasoned just right.
The platters are huge with flavorful sides like macaroni salad, stewed zucchini, and potato salad.
Desserts are also very delicious, and Chocolate cake is lovely.
The chocolate cakes are dense, and the after-taste of bitter coffee is so smooth and strong, it stays in your mouth.
4522 Weber Rd, Corpus Christi, TX 78411, United States
Friday and Saturday, 11 AM –9 PM. Sunday – Monday, 11 AM –8 PM.
+1 3618556464
Mesquite House Bbq & Catering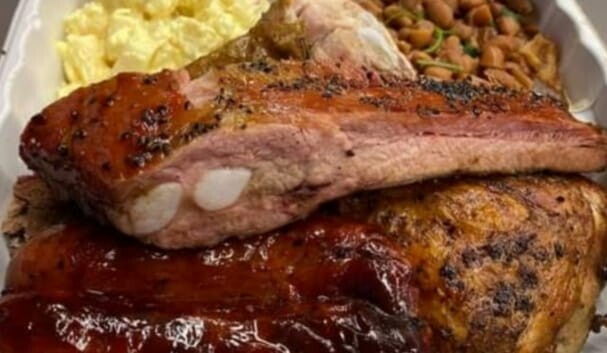 Mesquite House BBQ & Catering is a BBQ eatery in Christi that is a gem for locals. They offer some satisfying BBQ in the Coastal bend.
The owner, who is also the pitmaster, is an interactive person who warmly greets the customers.
The brisket, sausage, pork ribs, brisket potato, and most sides are delicious. The rice and bean bowls are great. The atmosphere is very comforting and inviting.
If you live in Christi or often visit Christi, you are bound to fall in love with this place.
3401 Morgan Ave, Corpus Christi, TX 78405, United States
Wednesday – Saturday, 11 AM –6 PM. Sunday, 7 AM –5 PM.
+1 3617307377
Miller's Bar-b-Q
Miller's Bar-B-Q is one of the best BBQ places in Christi that serves sizzling BBQ with homemade sauces and sides.
The eatery's setting is a cafeteria-style lounge that seats some amazing folks.
The smell of sauces and hickory is just everywhere. The BBQ is simply delicious, and when drenched with tangy sauces, it tastes heavenly.
6601 Weber Rd, Corpus Christi, TX 78413, United States
Monday – Saturday, 11 AM –9 PM. Sunday Closed.
+1 3618062244
You might also be interested in: