San Antonio is the hub of cultural heritage, the rich art in museums, classical buildings are all part of its beauty.
Another thing that has added to the city's rich culture is the smoking flavor of red and white-colored meat.
The glazed smell is ready to tickle your nose and tantalize your tastebuds if you are looking for a good place to eat BBQ here.
We have gathered a list of the best of the best to satisfy your cravings.
Best BBQ in San Antonio
The Smoke Shack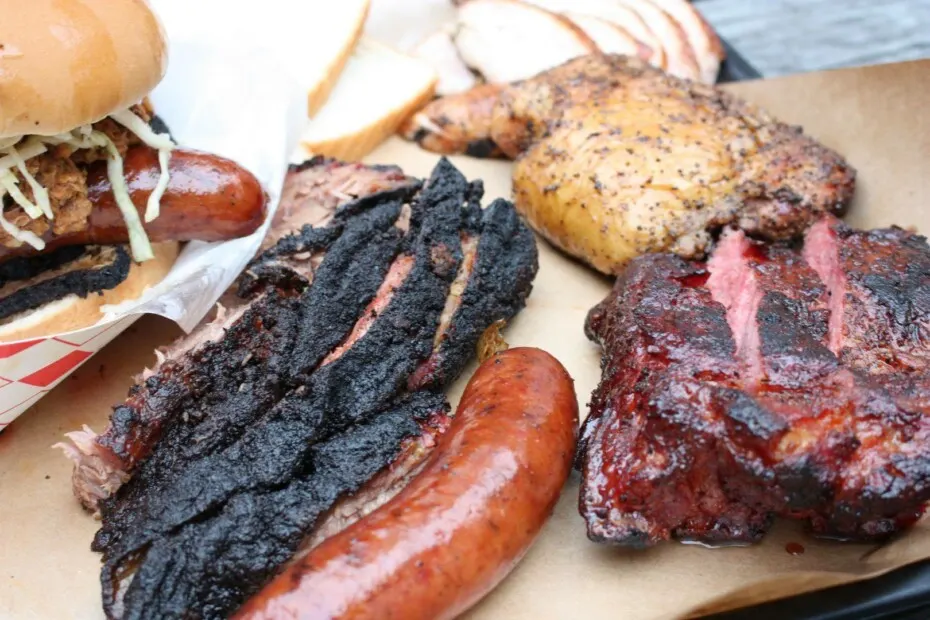 If you want to stumble upon the best-slow-cooked meal in town, visit The Smoke Shack.
They cook the tender briskets that you so desire on a low flame that gives it the Smokey-flavor of the coals and woods, the essence of true BBQ.
They also have exceptional sides made from the freshest of ingredients at home.
They even got BBQ packs that you can eat over there or even take home. The pack includes a variety of meat BBQ dishes and some sides for you to enjoy.
12656 West Ave., San Antonio, TX 78216
+1 210 4960222
11:00 am – 8:00 pm, Monday – Sunday.
Big Bib BBQ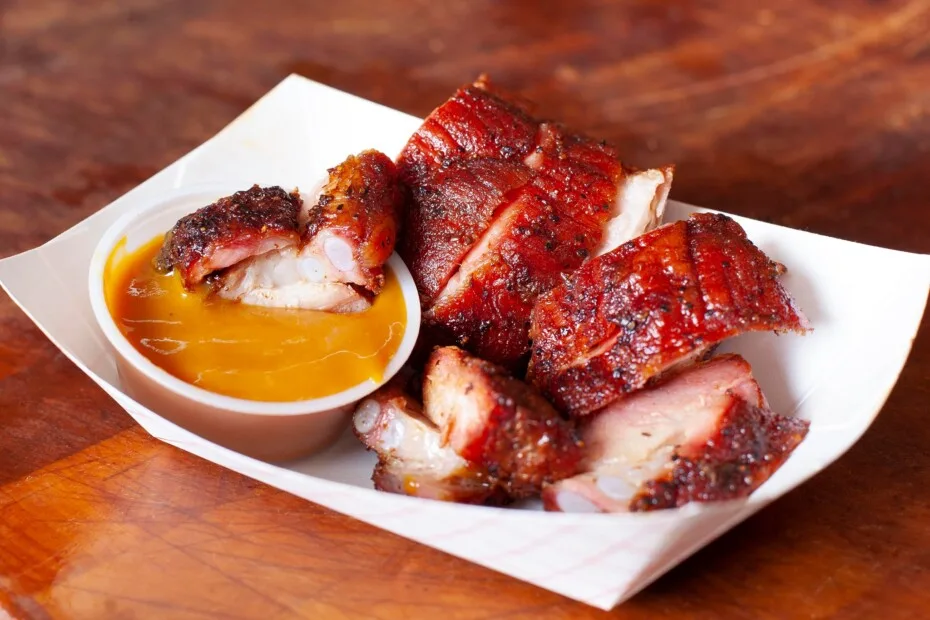 Big Bib BBQ is the place to go if you are taking a big party out for food. They give big family platters of food in pounds.
They do have small dishes, too, if you want to get a taste of crisp turkey legs, tender briskets, and ribs.
But their family platters are affordable and wholesome. If you're a big fan of BBQ, they do caterings, too, so you can consider Big Bib to rock out at your wedding.
104 Lanark Drive, San Antonio, TX 78218
+1 2106548400
11:00 am – 7:00 pm, Monday-Saturday.12:00 pm – 5:00 pm, Sunday.
Old Smokehouse
Have you ever heard about mesquite woods? If you haven't, go to Old Smokehouse and try out their sausages, ribs, lamb chops.
Because all the dishes are cooked on the said wood, and this gives off a unique flavor to the meat.
You can also choose your side of corn or coleslaw or take both with your meal. They guarantee a 100% real pit BBQ!
5145 Fredericksburg road, SA, TX 78229
+1 210 3405039
11:00 am – 7:00 pm, Tuesday – Friday. 11:00 am – 6:00 pm, Sunday. Mondays are closed.
Dignowity Meats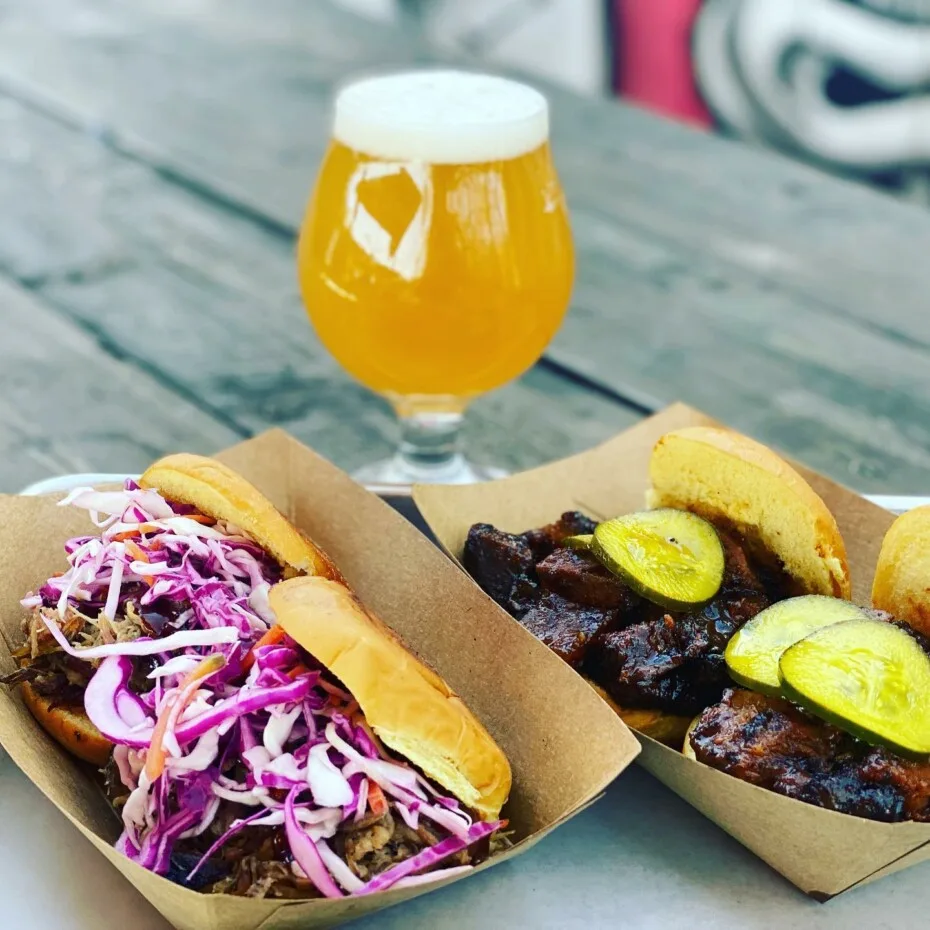 Dignowity Meats is the place to eat when you are in a mood for BBQ meat but in a different style.
They serve the best-smoked sandwiches. Located near a historical place, you will find this eatery to be part of the art.
You will also find a pie on their delightful menu along with the normal turkey, ribs, and brisket.
Break the tempting crust and let the smoky air consume you with Dignowity Meats.
1701 E Houston St., San Antonio, TX 78202
+1 210 4621496
Lunch 11:00 am – 3:00 pm, Dinner 5:00 pm -10:00 pm,Monday – Friday. 11:00 am-10:00 pm, Saturday.
Augie's Alamo City BBQ Steakhouse
Augie's Alamo City BBQ Steakhouse is a place where one feels at home.
They have a homey-tables for your service where the food served is made from fresh ingredients.
Even if you order the sides from a menu, you will be in for a delicious treat.
You can also find some of the cheapest draft brews here to wash down your meaty meals with.
909 Broadway, San Antonio, TX 78215
+1 210 3143596
7:00 am – 9:00 pm, Wednesday-Saturday.7:00 am – 7:00 pm, Sunday. Mondays and Tuesdays are closed.
The County Line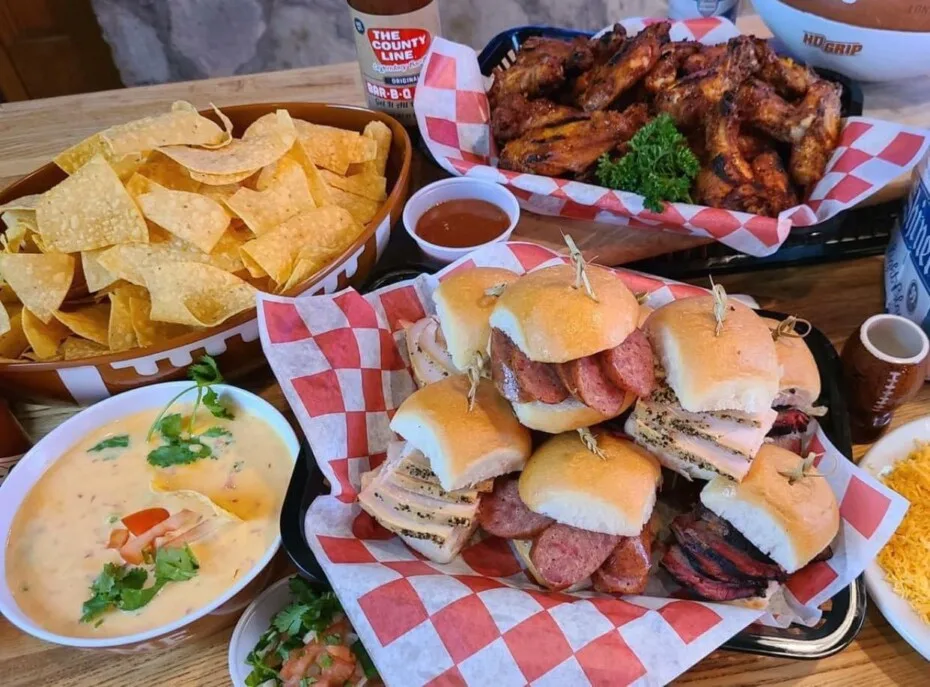 The County Line has been on the list of best BBQs for around 50 years. They have an amazing outdoor setup with a comfortable background.
You will feel like you are on a picnic, and you are eating the freshest, messiest meat ribs glazed with sauces with your family.
You will see it like your patio BBQ except without the smoke-flavored clothes and less hard work.
Food is comfort and should be eaten in comfort, and that is what The County Line BBQ offers.
111 W. Crockett St. #104 San Antonio, TX 78205
+1 2102291941
11:00 am – 8:00 pm, Sunday – Thursday. 11:00 am – 9:00 pm, Friday and Saturday.
True Texas BBQ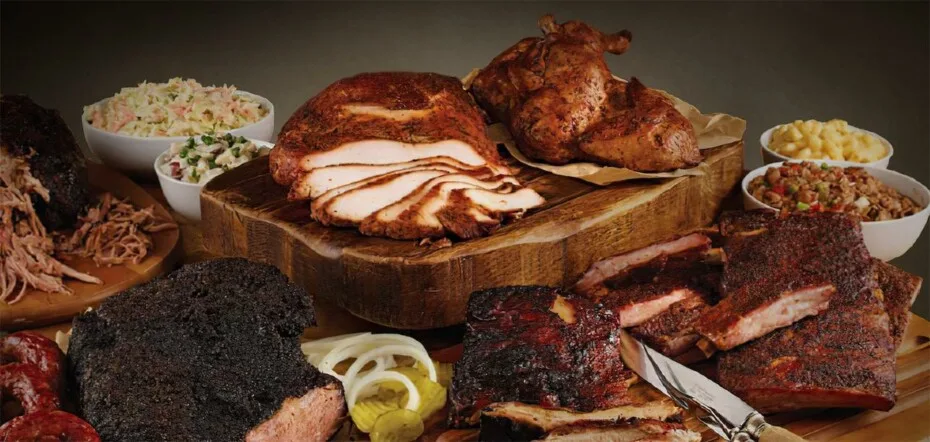 True Texas BBQ is a beautiful restaurant for messy eaters.
Anybody who is a fan of BBQ knows that their fingers will get dirty while they are pinching off the smoked meat.
Their meat dishes come covered in sauces that are tangy, both sweet and spicy.
The most famous dish is their ribs that are covered in this tantalizing sauce. You don't want to miss on True Texas BBQ.
10718 Potranco, San Antonio, Texas, 78251
+1 2102574460
11:00 am – 9:00 pm, Monday-Sunday.
Smoke BBQ and Sky Bar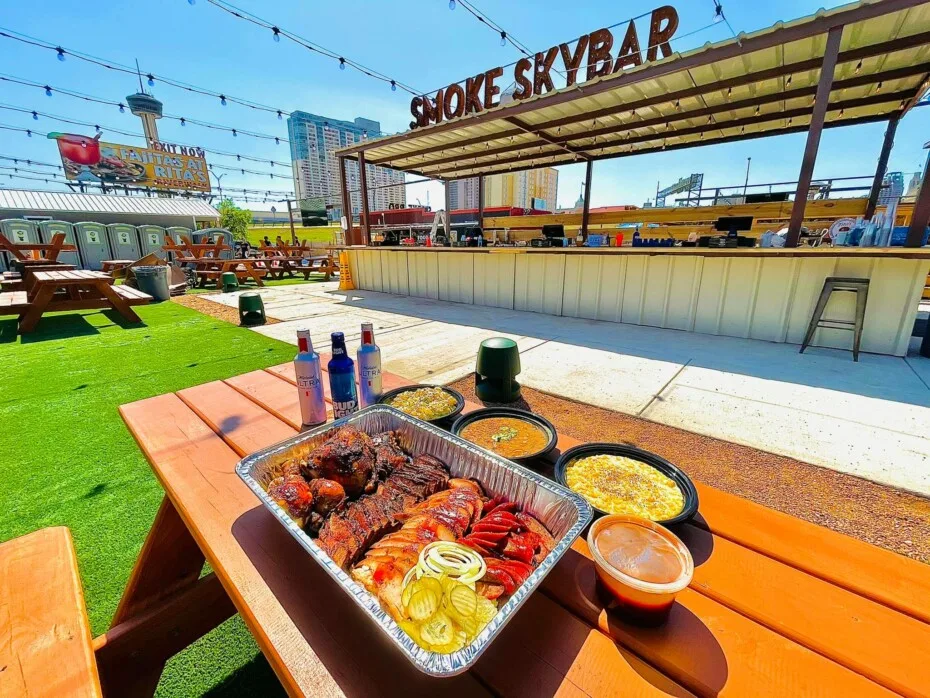 When you become bored of the traditional BBQ dishes, try out Smoke BBQ and Skybar.
They have the most diverse menu in terms of BBQ dishes. You will find prawns smoked with the charred flavor ready to make your stomach grumble with hunger.
You will also find various sides, including greens, beets, jalapenos, and peaches, in various flavors.
Moreover, you can bring your pets to their amazing dine-out setup for a limited time to enjoy your dinner.
501 E Crockett St., San Antonio, TX 78202
+1 210 2539919
11:00 am-12:00 am, Sunday-Tuesday.11:00 am- 2:00 am, Wednesday-Saturday.
Alamo BBQ and Co.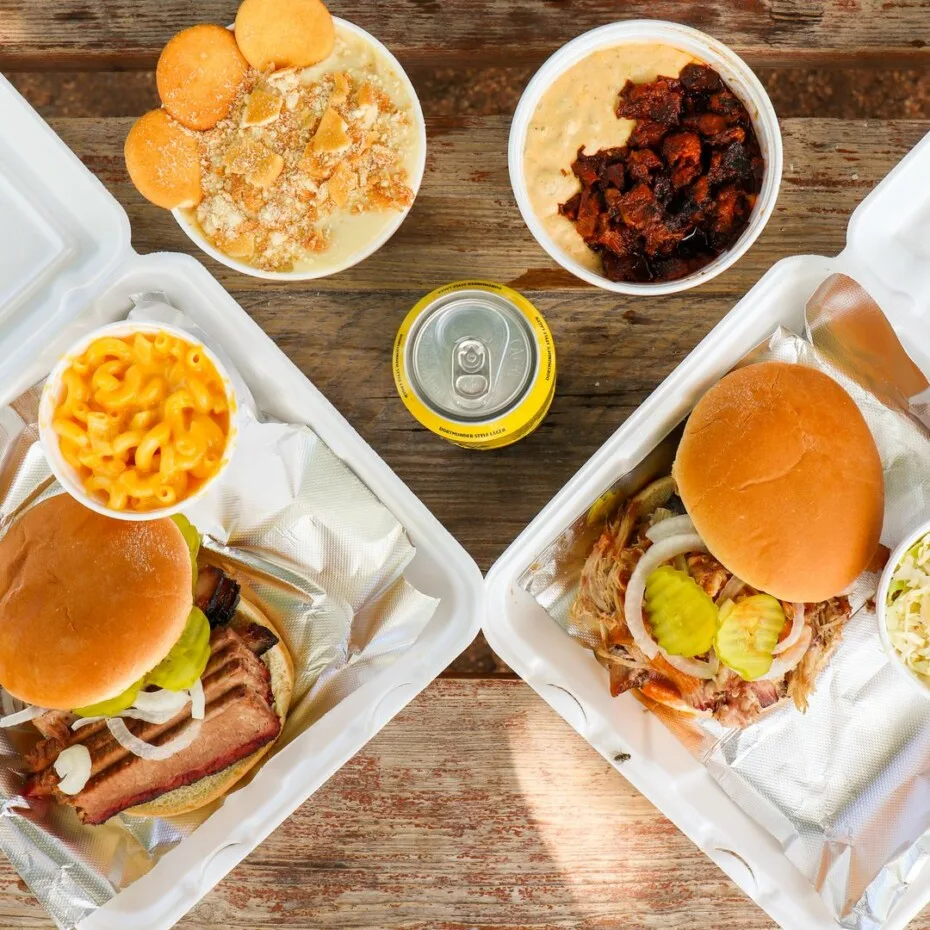 Alamo BBQ and Co. is a famous outlet even amongst the stars on TV.
If you are planning on going to a renowned place with your family, this will give you all kinds of heavenly treats.
You will understand why the Alamo BBQ is so hyped in the region if you visit this place in your lifetime.
They have all kinds of meats glazed with the Smokey flavor that your stomach is growling for in the season of BBQ. It is indeed San Antonio's best Texas pit BBQ.
511 E Grayson St., San Antonio, TX 78215
+1 210 9948099
11:00 am– 9:00 pm, Wednesday-Sunday. Mondays and Tuesdays are closed.
2M Smokehouse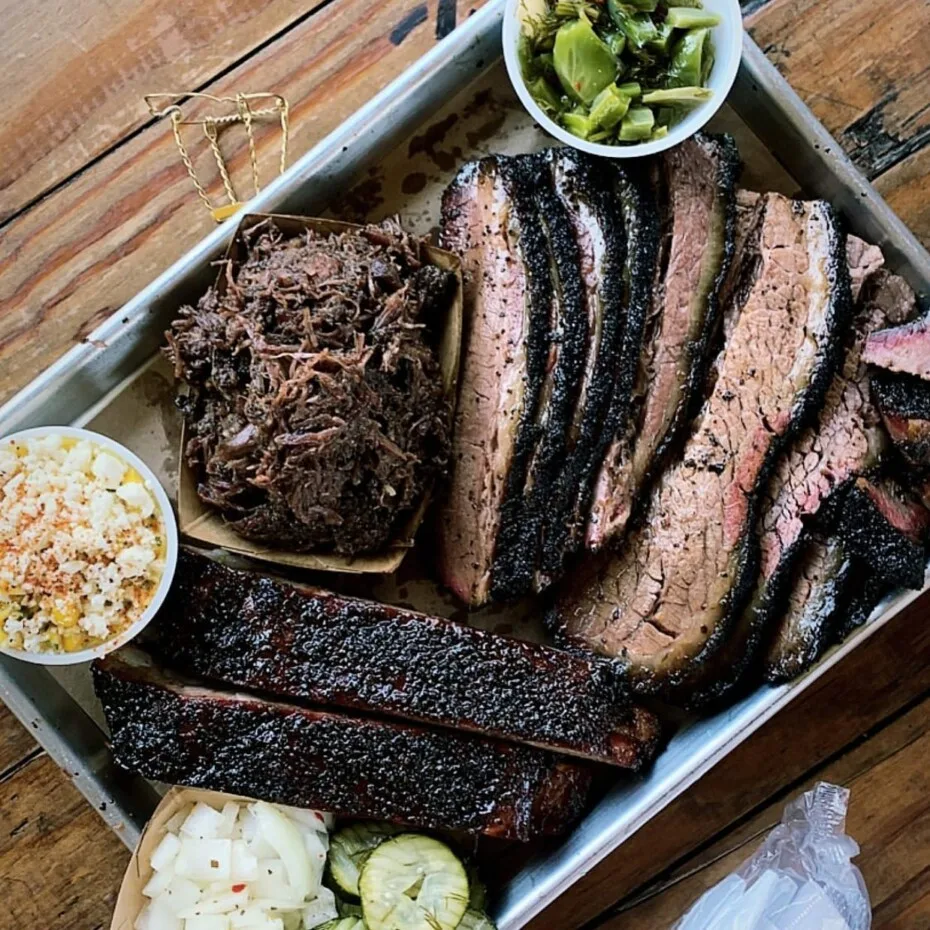 With friends and family, you prefer a place that gives you comforting vibes.
That place is 2M Smokehouse for a hearty family dinner where you can relax and find your dishes wholesome.
The place serves a beautiful combination of sides with your choice of messy meat.
Turkey slices, beef ribs, chicken glazed with smoke, and briskets so tender your mouth will water.
Make sure you head down early as they tend to get sold out very fast.
2731 S WW White Rd., San Antonio, TX 78222
+1 210-885-9352
11:00 am – 4:00 pm, Thursday-Sunday. Mondays -Wednesdays are closed.
B-Daddy's BBQ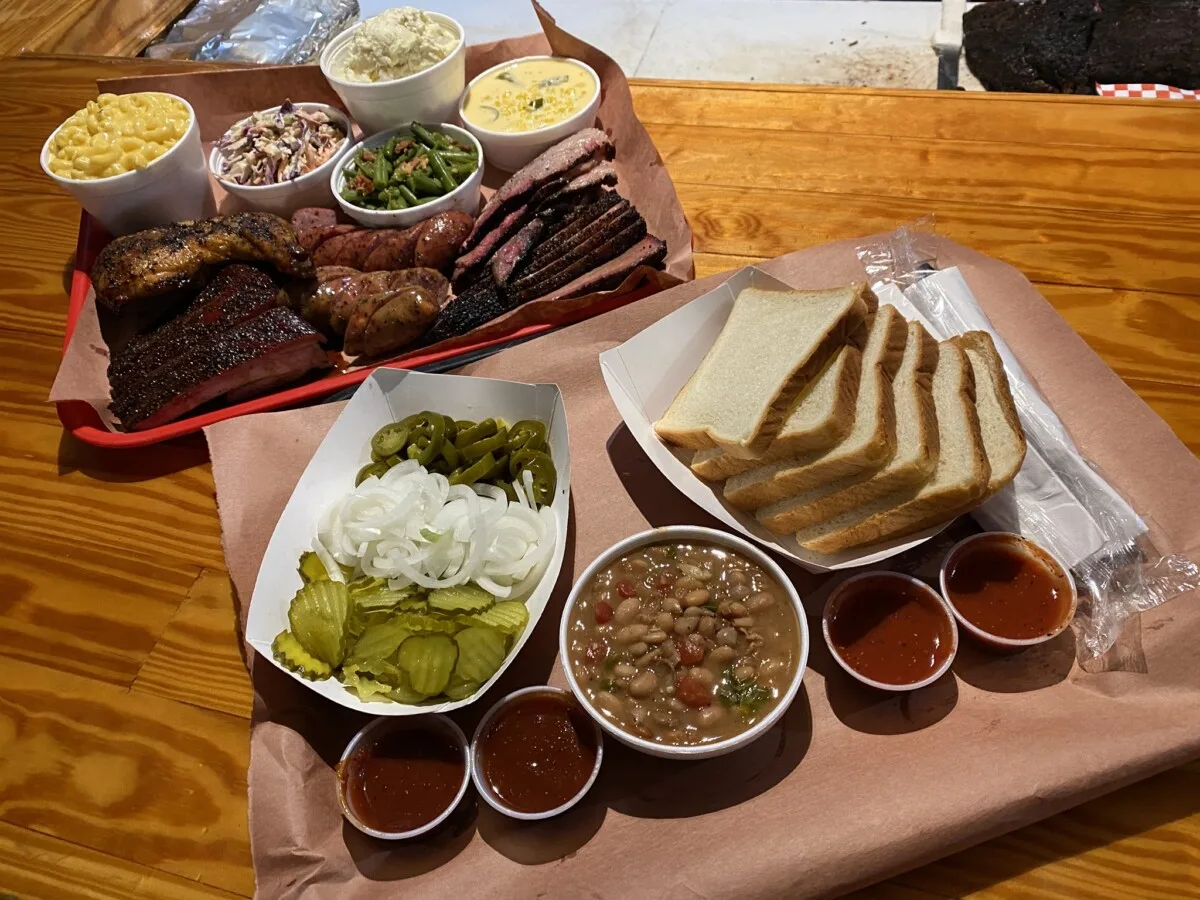 Roadside stop B-Daddy's Barbecue has been serving up Central Texas 'cue for over a decade.
It's a social spot, great for a casual drink and good grub with friends or family.
The black Angus beef brisket is tender as ever, and the smoked turkey breast dry rub gives extra flavor.
Don't miss out on the specialty, Sweet Tea glazed ribs – the right amount of sweet and smoky.
14436 Old Bandera Road, Helotes, TX 78023
Tuesday-Thursday11AM – 7 PM; Friday & Saturday11 AM – 8 PM; Sunday
11 AM – 7 PM
+ 1 210 275-9995
Pinkerton's Barbecue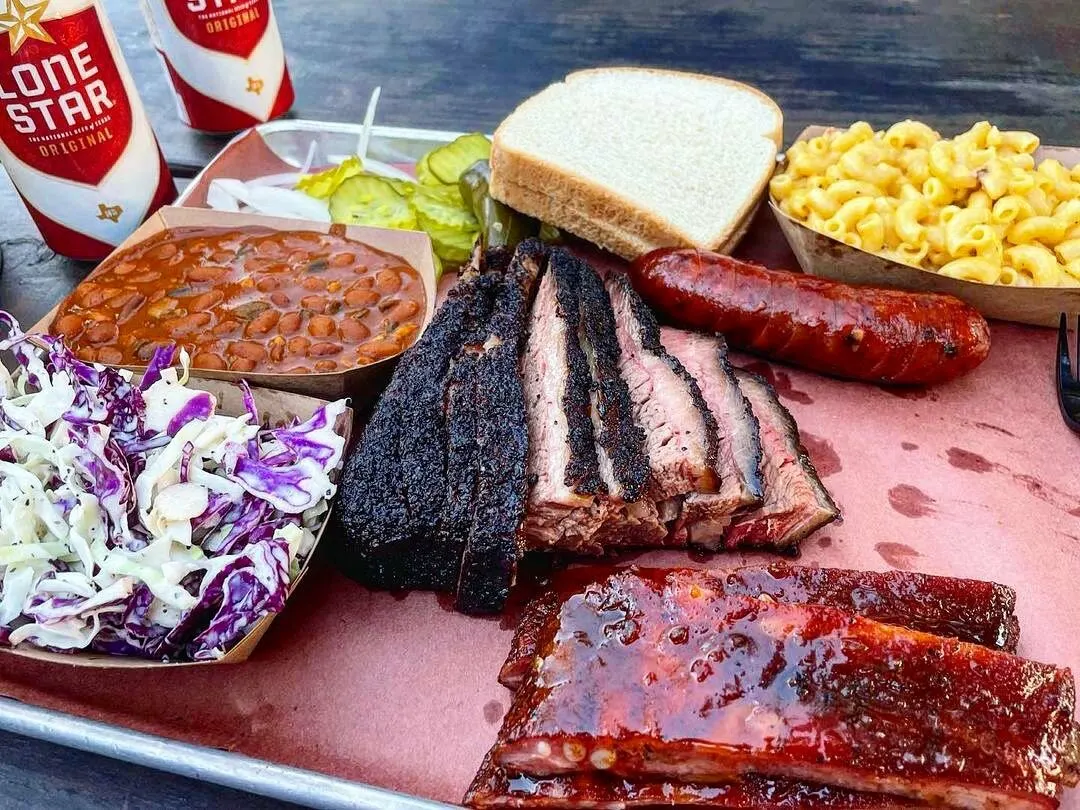 Popular joint Pinkerton's Barbecue boasts a cool dining room with a modern hunting lodge vibe and a full bar.
They've got outdoor seating also, but wherever you sit, one thing's for sure – you'll be chowing down on some great BBQ.
Fill up on their popular Jalapeno sausage, Boudin links, or generous portions of chopped brisket and pulled pork.
If you're a mac & cheese lover, their rosemary bacon version will impress your tastebuds.
107 W Houston St, San Antonio, TX 78205
Sunday – Wednesday 11 AM – 9 PM; Thursday – Saturday 11 AM – 10 PM
+ 1 210-983-0088
Two Bros BBQ Market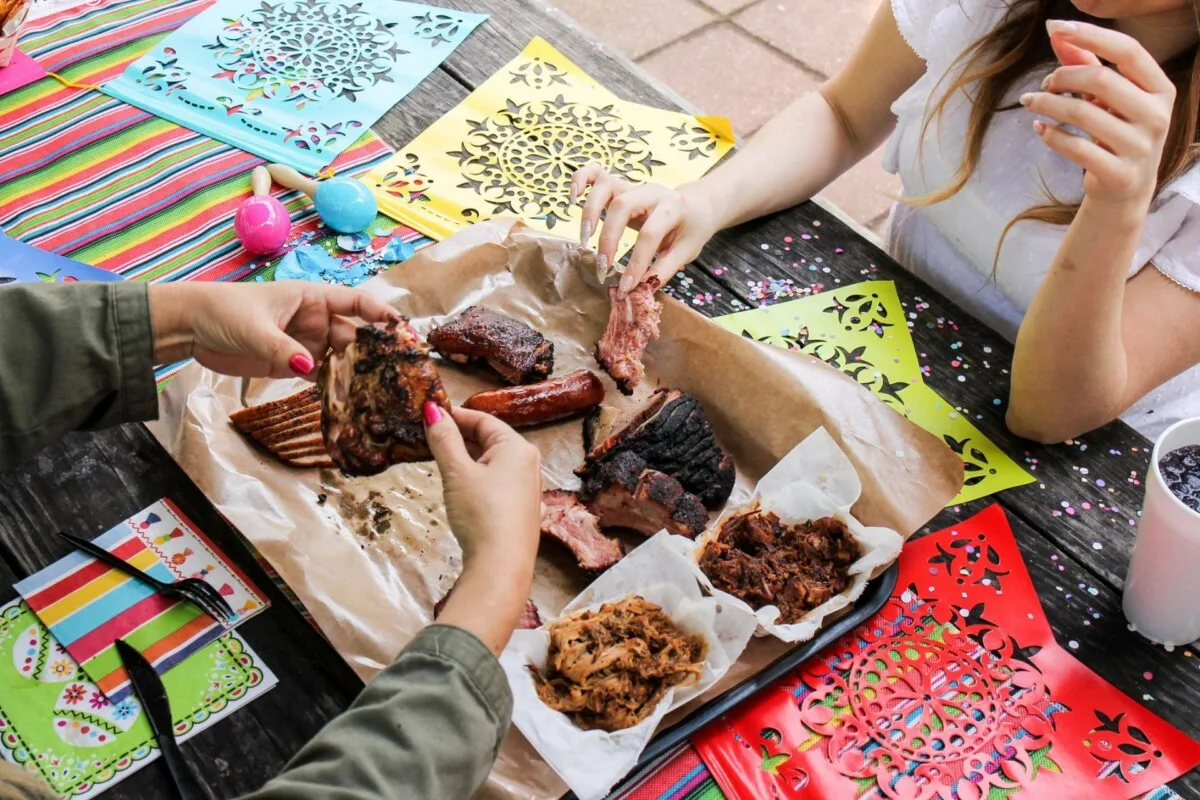 Custom-made smoke pits, attention to detail, and market-style serving set the folks at Two Bros BBQ Market apart from the rest.
Meats are dry-rubbed and smoked to perfection; they've got the awards to prove it.
Try their famous brisket or the unique cherry-glazed baby back ribs for a change.
Chopped beef Frito pie and creamy cole slaw are great add-ons, but save space for desserts like deep-fried strawberry pie or daily cobbler.
12656 West Ave, San Antonio, TX 78216
Daily 10:30 AM – 8 PM
+ 1210-496-0222
BBQLife by Chris
A pretty laidback spot, BBQLife by Chris is gaining recognition for serving up some seriously good 'cue.
Their flavorful brisket, ribs, pork, and chicken are sold by the pound, with fresh sides like ranch beans and creamy mac and cheese.
Generous portions, quality Mesquite-smoked meats, and delicious sides add up to a great experience.
Don't miss out on their lunch specials Monday-Thursday for even more bang for your buck.
902 S W White Rd, San Antonio, TX 78220
Monday 11 AM – 8 PM; Wednesday – Saturday 11 AM 8 – PM; Sunday 12 – 8 PM
+ 1210-359-1511
Barbecue Station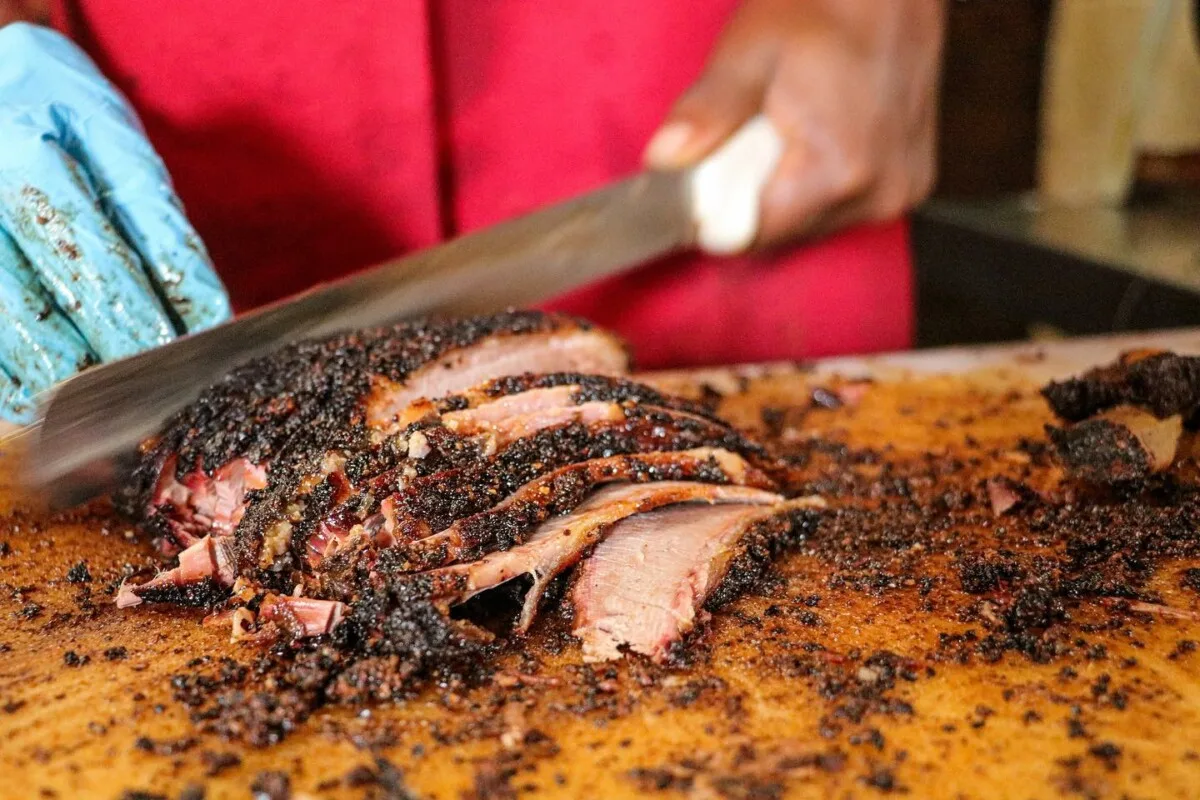 Take an old gas station and add a popular BBQ joint, and you've got yourself The Barbecue Station.
The vibe here is friendly and relaxed, with indoor and outdoor seating for you to kick back and enjoy your meal.
Fill up on plates piled high with pork loin, chopped beef, ribs, and noteworthy homemade sides like jalapeno mac & cheese, creamed corn, and bottomless pinto beans.
The peach cobbler is drool-worthy, and you might even grab an extrato go.
1610 NE Interstate 410 Loop, San Antonio, TX 78209
Monday – Saturday 11 AM – 6 PM
+ 1210-824-9191
South BBQ & Kitchen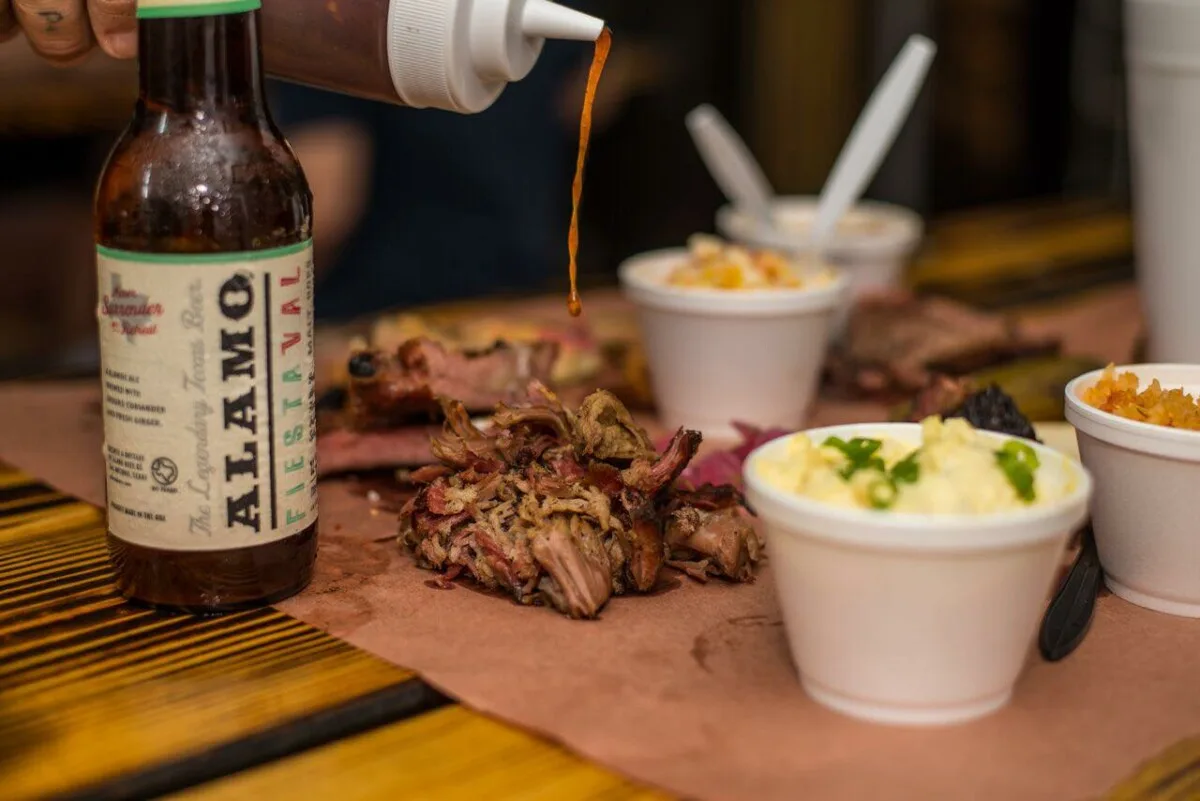 As the name suggests, South BBQ & Kitchen brings South Texas-style BBQ to the table.
Meats are smoked in-house with post oak and mesquite wood, and sides, sauces, and pickles are whipped up daily.
Dive into tender pulled pork shoulder with South borracho beans for a treat.
Or switch it up with chopped brisket tacos with fresh guac and jalapeno tomatillo salsa for a little kick. Don't underestimate the house-made pickles – they'll add a flavor and crunch you didn't know you needed.
2011 Mission Rd, San Antonio, TX 78214
Wednesday – Sunday 11 AM – 5 PM
+ 1210-437-0070
225° Urban Smoke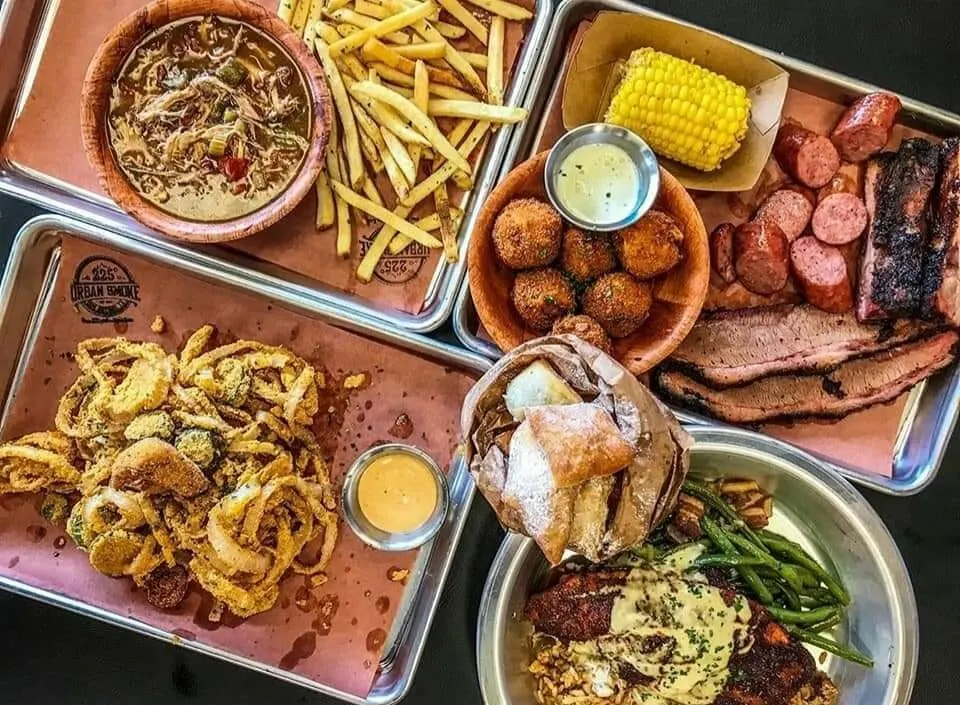 225° Urban Smoke brings Southern flavor to the San Antonio BBQ scene with great meats alongside Cajun specials.
Get your fix of Southern Style Catfish, NOLA red beans and rice, or 'cue classics like smoked turkey and melt-in-your-mouth beef brisket.
Cajun corn, collard greens, dirty rice, and mac n' cheese complement the meats perfectly.
Opt for the fresh homemade lemonade to wash it down, and grab the coveted NOLA Beignets – so good you won't wanna share 'em.
1015 Rittiman Rd #113, San Antonio, TX 78218
Daily 11 AM – 6 PM
+ 1 210-444-9956
Rudy's Country Store & Barbecue
Rudy's Bar-B-Q takes it back to 1989 when they added the restaurant to an existing all-in-one gas station, garage, and grocery store.
They're known for their legendary "sause," Rudy's Bar-B-Q sauce which packs some heat, and a milder version – the Sissy Bar-B-Q Sause.
Enjoy either slow-cooked brisket, pork ribs, or chopped brisket, turkey & pork. Cream corn is the fan-favorite side here, with good reason!
They have a great family and group meals also, to feed anywhere between 4-25 people.
10623 Westover Hills Blvd, San Antonio, TX 78251
Sunday – Thursday 10:30 AM-9 PM; Friday &Saturday 10:30 AM-10:00 PM
+ 1210-653-7839
Reese Bros Barbecue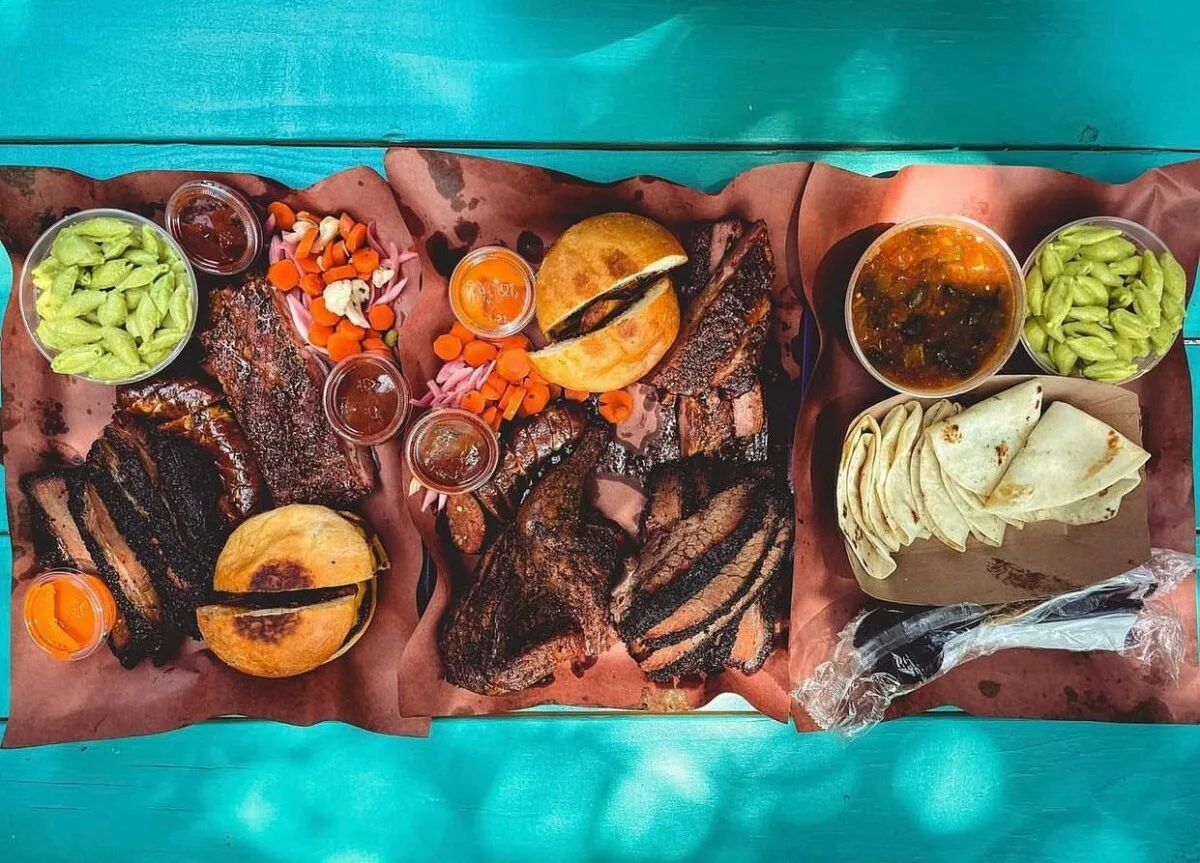 Reese Bros Barbecue is a great craft BBQ spot with plenty of outdoor seating and friendly service.
They put time and effort into perfecting their meats, like juicy turkey breast and must-try queso fundido link made in-house.
They take a break from the classics and throw in sides like okra beans and poblano mac & cheese, with salsa naranja and homemade flour tortillas as extras.
The beers are beastly cold, and the food is top-quality – what more could you ask for?
906 Hoefgen Ave, San Antonio, TX 78210
Friday 11 AM – 3 PM; Saturday & Sunday 11 AM – 4 PM
+ 1512-925-9205
Blanco BBQ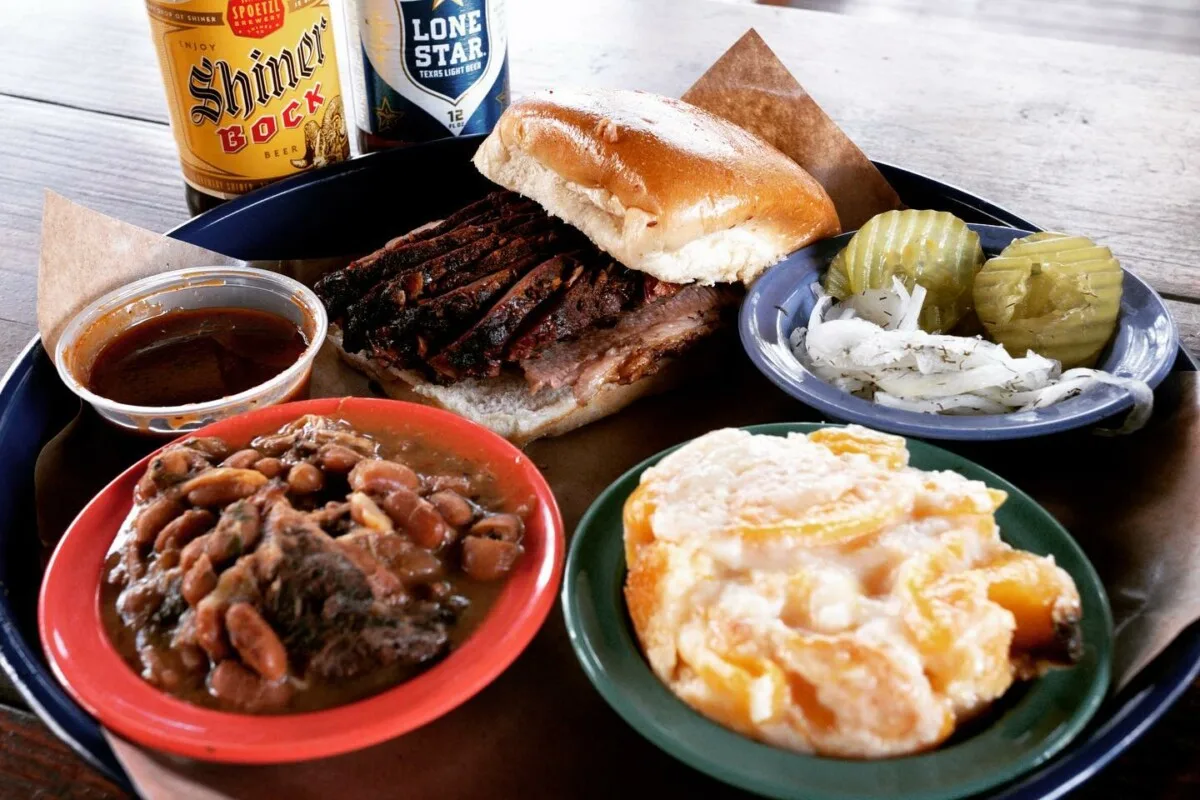 Blanco BBQ has dine-in and drive-thru service with portions so generous you'll definitely want to show up here hungry.
It's a family-friendly spot with some tasty items like brisket tacos and sausage wraps.
You can grab BBQ plates with meat by the pound and 2 sides – the ham and chopped BBQ will win you over.
The menu here is extensive, with something for everyone, including some mean breakfast offerings if you swing in early.
13259 Blanco Rd, San Antonio, TX 78216
Sunday– Thursday 11 AM – 9 PM; Friday & Saturday 11 AM – 10 PM
+1 210-251-2602
You might also be interested in: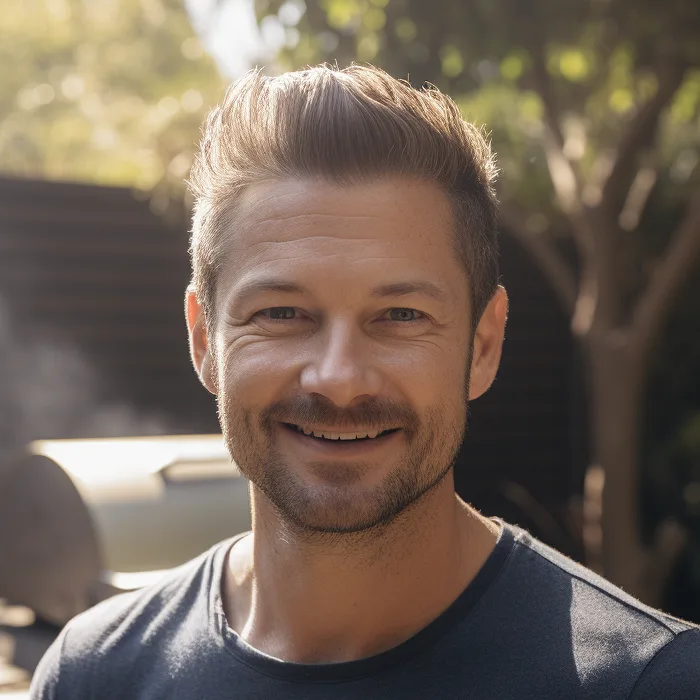 I have been smoking and grilling meat from an early age and enjoy sharing my knowledge and expertise through the hundreds of articles I have written about BBQ. I hope to make everyone's BBQ journey that little bit easier.