Galveston is a beautiful island full of the hustle and bustle. It attracts tourists from all over.
The reason is the beautiful amusement rides and other attractions. It is situated along the Gulf Coast of Texas and has excellent weather for enjoyment.
The Moody Gardens, with glass pyramids housing monkeys, sharks, and other animals, are beautiful.
If you are around and want to have the full experience, we have a list of BBQ spots that will let you have the complete experience.
Best BBQ in Galveston
Queen's Bar-B-Que
Sometimes you find the best things in the most unexpected places. Queen's Bar-B-Que is a small place that will have a big impact.
Their brisket is finger-licking good. It comes with a huge smoke ring and tastes delicious.
The sauce is amazing, and the potato salad complements the entire meal well. Apart from this, the other items on the menu are tasty.
That is why it has a loyal customer base with people returning again and again for food!
3428 Ave S, Galveston, TX 77550, United States
+1 4097623151
Monday – Saturday, 10:30 AM –8:00 PM. Sunday, 11:30 AM – 8:00 PM.
Texas Pit Stop BBQ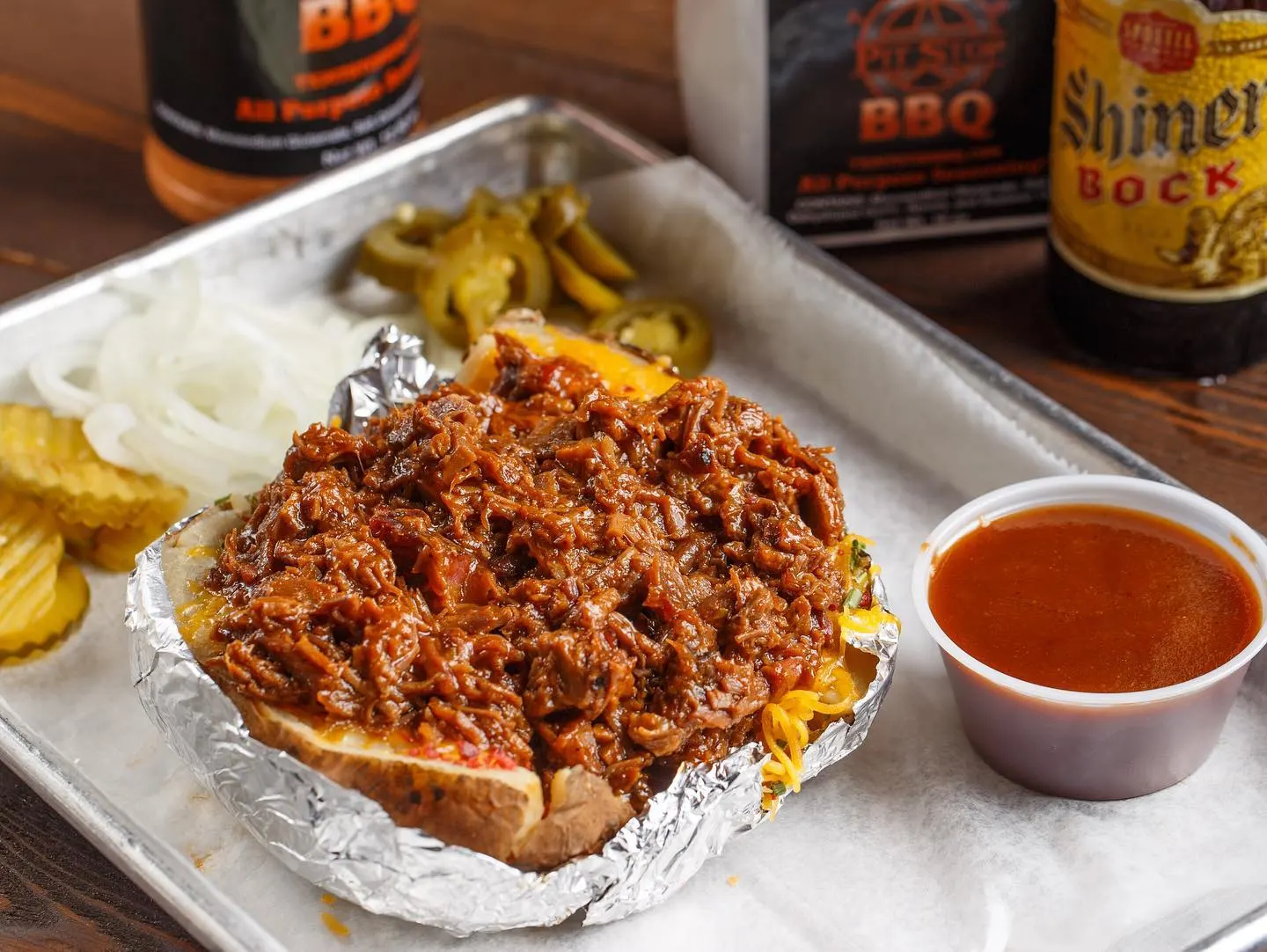 There are several BBQ places in Texas, and Texas Pit Stop BBQ makes the list of the top BBQ places.
The portions are reasonable, the staff is pleasant, and the food is delicious.
The best thing about it is the ambiance. You can enjoy your meal while watching the sunset on their patio.
They have won multiple awards and competitions for their BBQ and are a hit amongst the locals and tourists alike.
6612 Seawall Blvd, Galveston, TX 77551, United States
+1 4097442222
Sunday – Monday, 11:00 AM – 8:00 PM.
Leo's Cajun Corner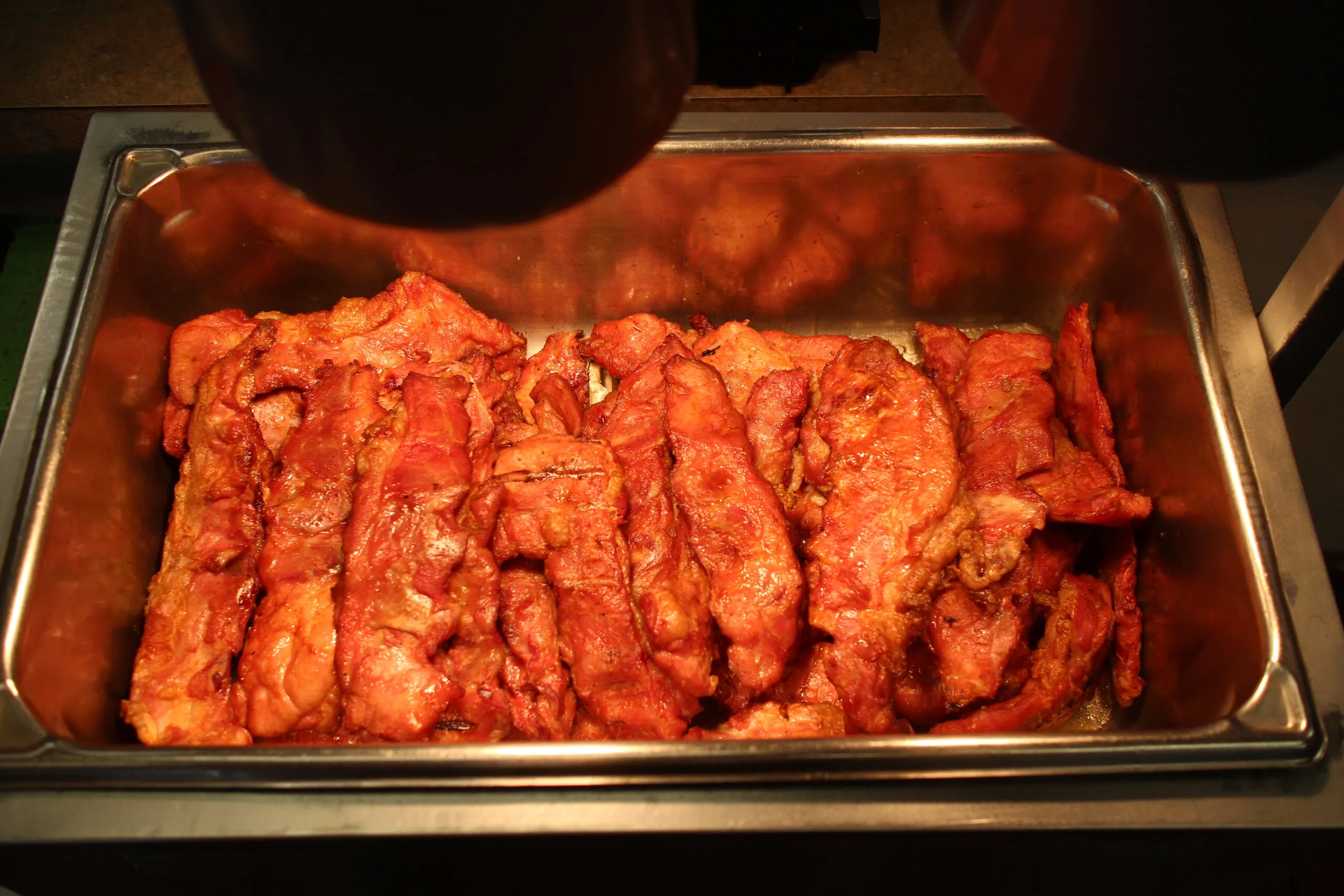 A very simple and humble place, Leo's Cajun Corner, the exterior (and interior) does not do justice to the food offered.
It does not look inviting, but don't let that confuse you. The food is very good.
The prices are reasonable, and the amount of food you get for the price will leave you surprised.
The food has an excellent balance of spice and heat, making it stand out. Specialties include Boudin balls, riblets, and brisket.
3201 Broadway Avenue J, Galveston, TX 77550, United States
+1 4097655151
Monday – Saturday, 7:00 AM –7:00 PM. Sunday, 10:00 AM –5:00 PM.
Pennies Tex Mex Take Out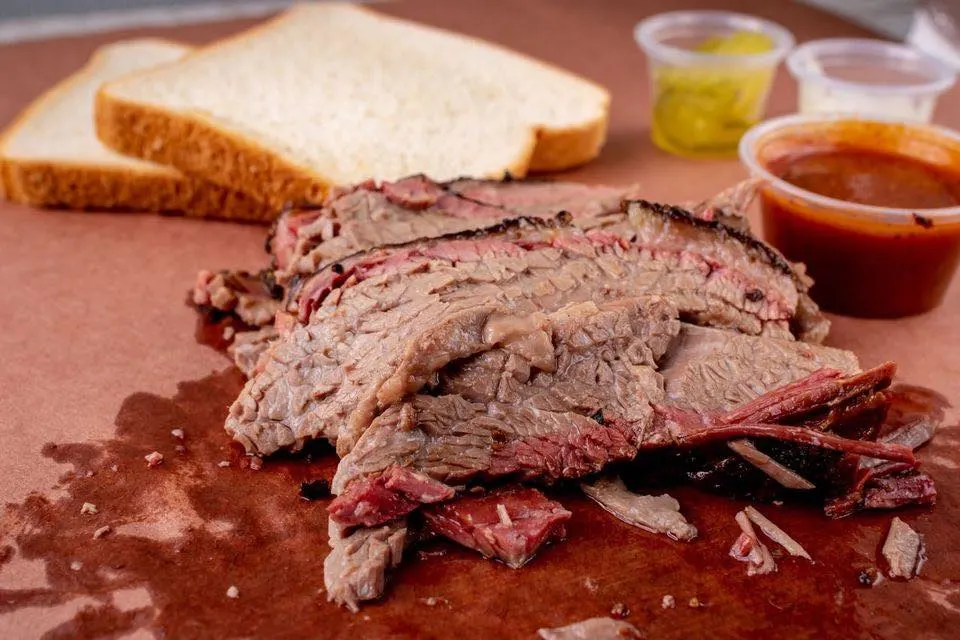 You'd be surprised to find out that tamales could be so tasty. Pennies Tex Mex Take Out has the best tamales in town!
They have decent BBQ too. However, suppose you don't want to end up disappointed, pre-order by calling first.
This is because they sell out very fast, and people have to go back without food if they don't order ahead.
1713 37th St, Galveston, TX 77550, United States
+1 4097655719
Thursday – Friday, 11:00 AM – 3:00 PM. Saturday, 9:00 AM – 3:00 PM. Sunday, 9:00AM – 3:00PM.
Leon's World Finest Bar-B-Que
One of the best BBQ places in Galveston, Leon's World Finest Bar-B-Que does justice to its name.
Their uniqueness comes from the homemade sauce, the recipe of which has been passed down from generation to generation.
Their meat is moist and juicy, and you can see the juices running out when you dig into it. Of course, the best-seller is the prime beef brisket that everyone swears by.
They offer several alcoholic and non-alcoholic drinks too!
5427 Broadway, Ste A, Galveston, Galveston Island, TX 77551-4436.
+1 4097440070
Sunday – Thursday, 10:30 AM – 7:30 PM. Saturday, 10:30 AM -8:00 PM.
You might also be interested in: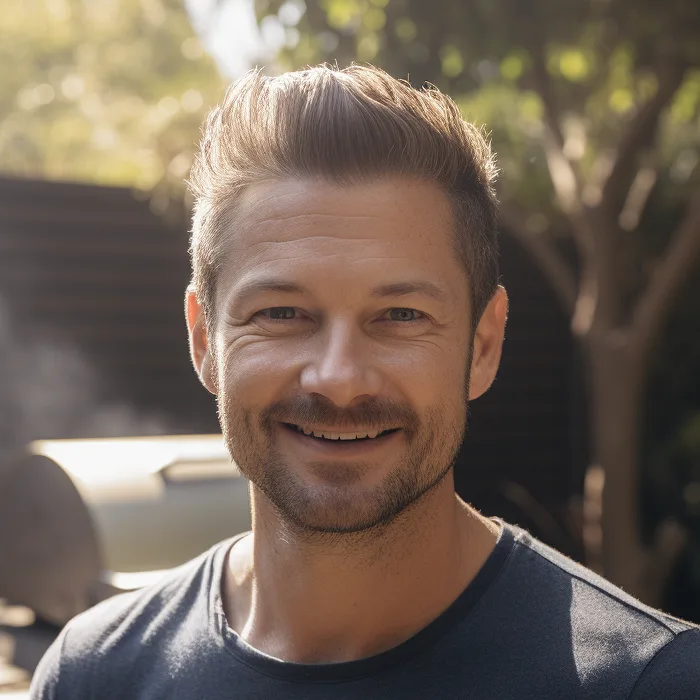 I have been smoking and grilling meat from an early age and enjoy sharing my knowledge and expertise through the hundreds of articles I have written about BBQ. I hope to make everyone's BBQ journey that little bit easier.