Located in the Texas Panhandle, Amarillo is known for its steak challenge at the Big Texan Steak Ranch.
Along Route 66, Amarillo is a popular stop destination for motorists and motorcyclists looking to grab a meal to eat before heading to their destination.
If you're one of those drivers or riders, here are the 7 best BBQ spots in Amarillo you can stop by and sink your teeth into.
Best BBQ in Amarillo
Tyler's Barbecue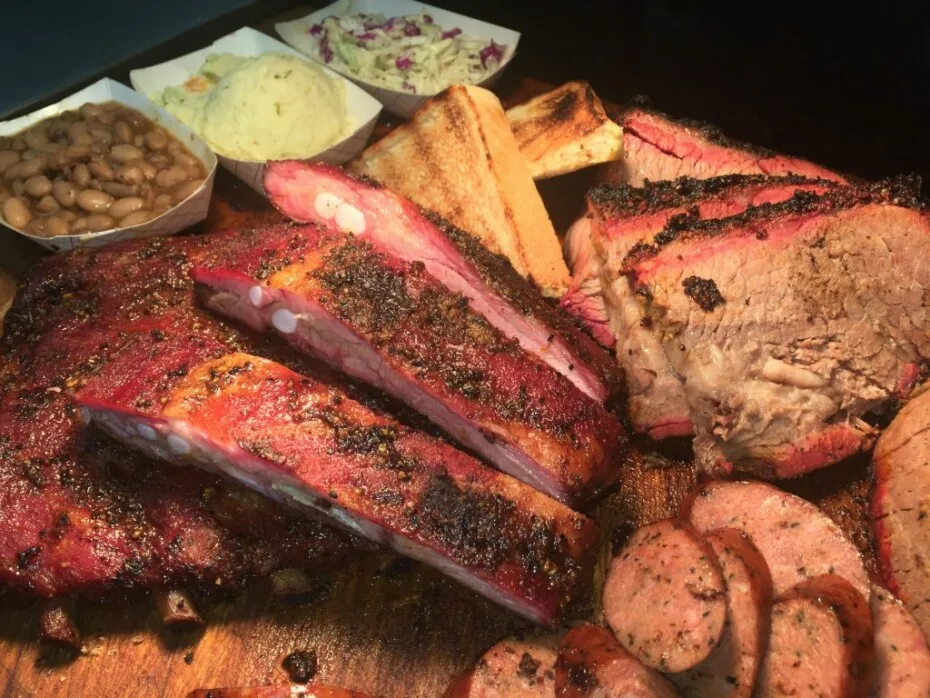 Tyler's Barbecue has one of the best sauces in the city. You can even buy it to transform your home BBQ into something unique.
They have a wall filled with awards, and it is because they have a moist, juicy, and super tender meat collection.
The mouth-watering BBQ becomes better with spicy, smoky sauce.
But it's not just the sauce that does the magic here but also their special homemade dry rubs that give their briskets and other meats a nice thick bark.
3301 Olsen Blvd, Amarillo, TX 79109, United States
+1 8063312271
Tuesday – Friday, 11:00 AM – 7:00 PM. Saturday, 11:00 AM – 6:00 PM.
Dyer's Bar-B-Que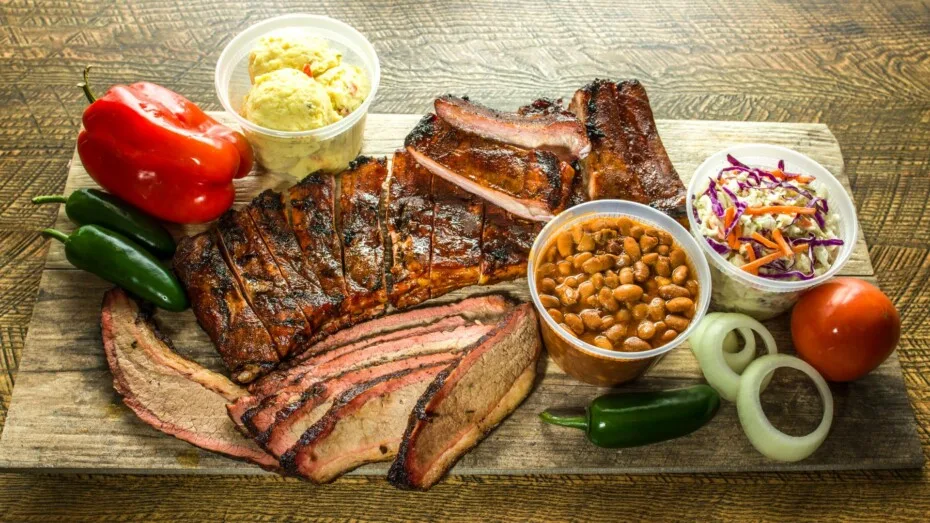 Dyer's Bar-B-Que has delicious smoked meat with tons of side dishes.
They have carefully constructed the menu to include all the BBQ essentials such as ribs, beef, brisket, and more.
Dyer's Bar-B-Que is a saloon-style BBQ spot offering hickory-smoked meats.
They've got weekly specials and also provide custom cooking for your home or parties. Don't forget to try their famous peach cobbler at the end of your meal!
1619 S Kentucky St E #526, Amarillo, TX 79102, United States
+1 8063587104
Monday – Sunday, 11:00 AM – 9:00 PM.
Rudy's BBQ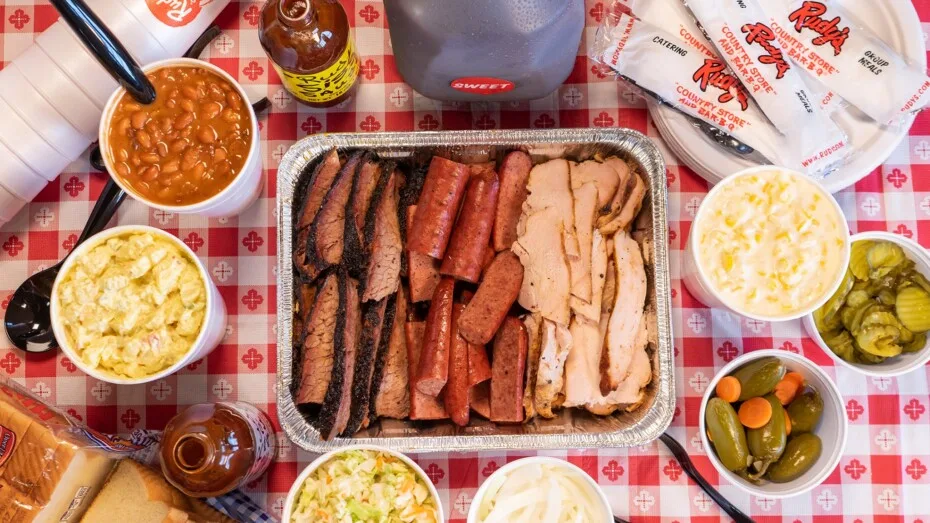 Rudy's BBQ has been cooking tender meat since the 1800s and has become a household name in the BBQ community across the states.
They only use Oakwood to cook the meat because it burns slowly and gives it a unique charred flavor.
Amazing breakfast tacos, beef, brisket, and ribs are available for you.
With juices dripping down the meat, a dip in hot sauce, and a sip of chilled beer, it's more than enough to make you feel like you're dining in BBQ heaven.
3751 W I-40, Amarillo, TX 79109, United States
+1 8066777452
Monday – Sunday, 7:00 AM – 9:00 PM.
Aspen Creek Grill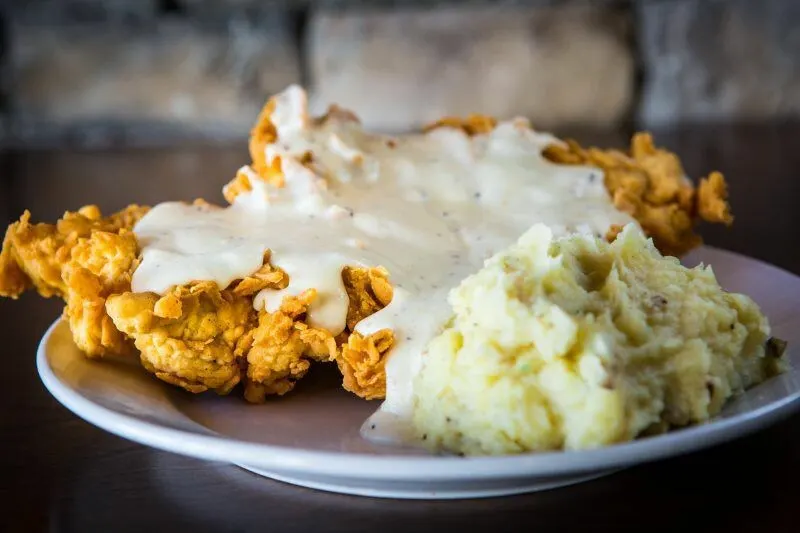 Aspen Creek Grill is a place that has something unique every day to offer.
If you visit them on Monday, you can enjoy the Rocky Mountains, if you go on Thursday, you get a big juicy steak.
Freshly BBQ shrimps are really great here too.
They are tender and flavorful. Aspen Creek Grill has a wonderful sauce that goes well with anything you order.
4110 I-40, Amarillo, TX 79102, United States
+1 8063982776
Monday – Saturday, 11:00 AM – 10:00 PM. Sunday, 11:00 AM – 9:00 PM.
Hoffbrau Steak & Grill House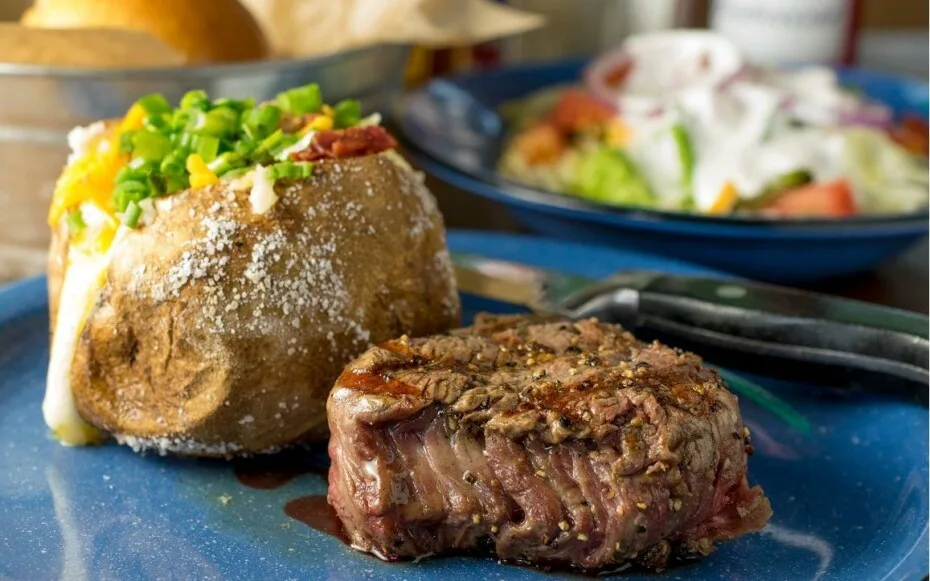 Offering a casual Texas interior setting, Hoffbrau Steak & Grill House has a great atmosphere to give and has won several awards for its Texas cuisine.
They have a Texas-style flavor in their steaks, burgers, and other comfort foods.
Everything here is made from scratch, the sauces, the rubs, and the food.
They even have a happy hour drinks menu with wines starting at as low as $3!
7203 W Interstate Hwy 40 West, Amarillo, TX 79106, United States
+1 8063586595
Sunday – Thursday, 11:00 AM – 9:00 PM. Friday and Saturday, 11:00 AM – 10:00 PM.
Teddy Jack'Sarmadillo Grill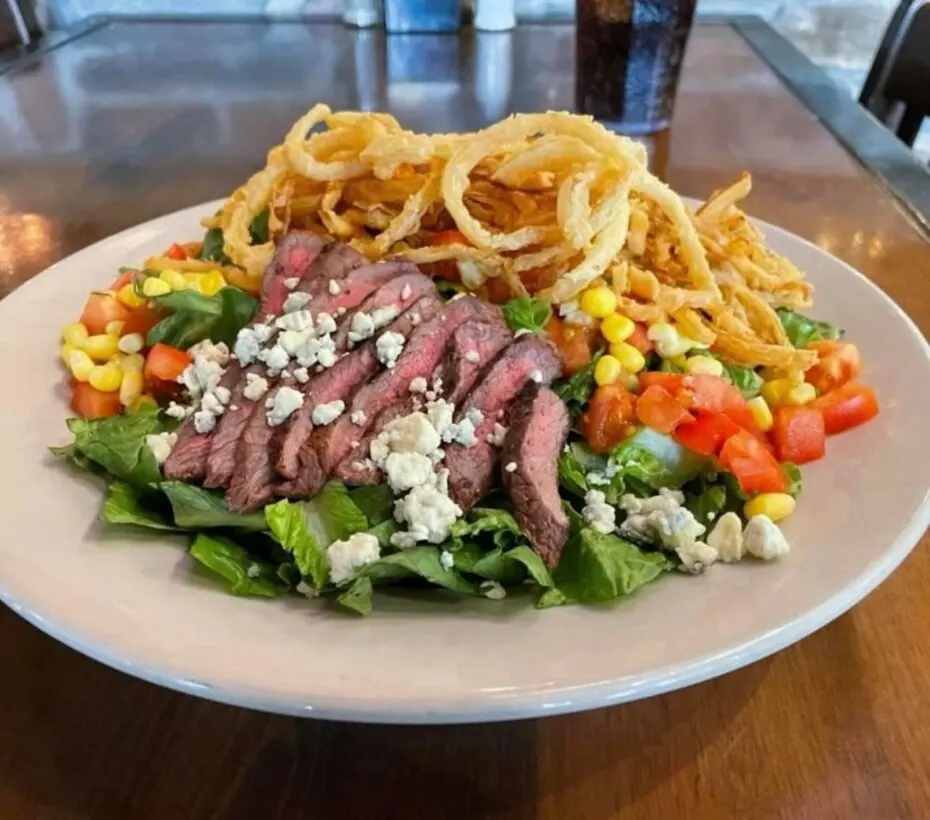 TeddyJack's Armadillo Grill has a phenomenal menu with a variety of BBQ dishes.
With handcrafted burgers, sandwiches, wraps, pasta, tex-mex, and even pizza on the menu, you'll need a bit to decide what to get because everything here is so good.
Our recommendations are to try their Buffalo wings that are well seasoned and dipped in honey BBQ sauce with cheese dressing.
Sweet, tender, juicy, and spicy all together. You can also try ribeye from the grill with amazing juices in the meat. Everything is fresh and tasty.
Order yourself a nice drink and enjoy the meal at Teddy Jack's Armadillo Grill.
5080 Coulter St S, Amarillo, TX 79119, United States
+1 8063220113
Monday – Thursday, 11:00 AM – 11:00 PM. Friday and Saturday, 11:00 AM – 12:00 AM. Sunday, 11:00 AM – 10:00 PM.
Ribcrib BBQ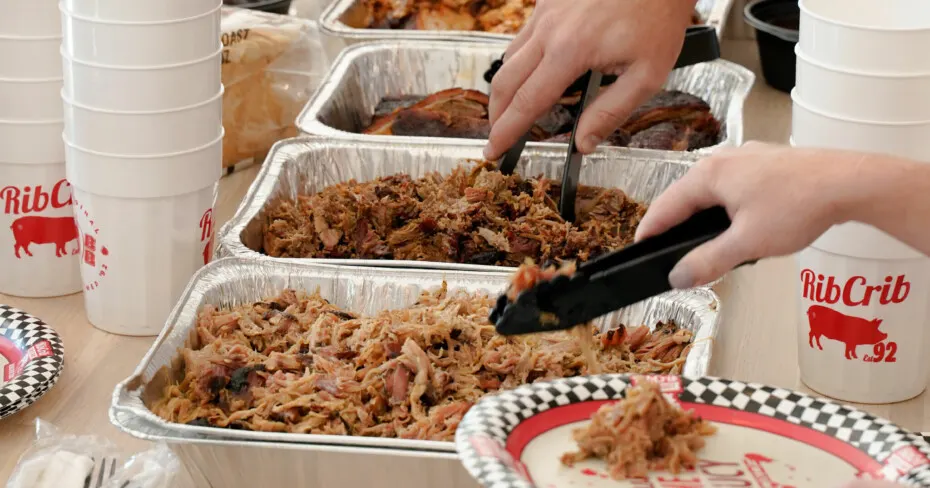 RibCrib BBQ is the perfect place to satisfy your BBQ cravings in Amarillo with some of the best ribs and sliced beef in town.
The place offers a laid-back setting to enjoy your BBQ with friends and family.
We recommend diving into the pitmaster's picks, including the motherlode, the dirty deed, flying pig, and three's company.
All these different meat combos come with two sides of your choice!
5050 Coulter St S, Amarillo, TX 79119, United States
+1 8068039360
Monday – Thursday, 10:30 AM – 9:00 PM. Friday, 10:30 AM 10:00 PM. Saturday, 8:00 AM – 10:00 PM. Sunday, 8:00 AM – 9:00 PM.
Spicy Mike's Bar-B-Q Haven
Kick it up a notch at Spicy Mikes Bar-B-Q Haven, a casual joint in Amarillo with patio seating where you can kick back and relax.
They have many options, including meat by the pound, plates, and ample sandwich choices.
Grab a three-meat plate to taste test the best – make sure to add in their succulent pulled pork or green chile cheese sausage.
They put sauce on the side to let the 'cue speak for itself – add as much as you like!
6723 S Western St #4145, Amarillo, TX 79110

Wednesday – Friday 11 AM – 8 PM

+ 1 806-358-8550
Crazy Larry's Barbecue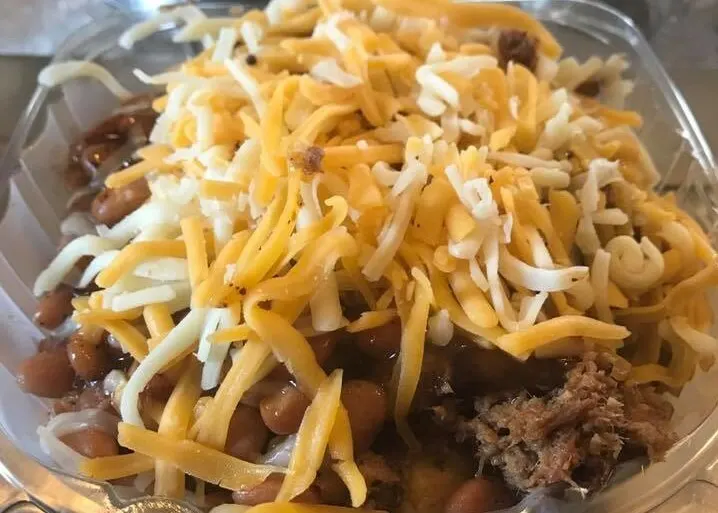 The folks at Crazy Larry's BBQ are the friendliest around, and they know good BBQ!
Frito Pie meals are the fan favorite here, with generous brisket and cheese -and you can add chili to make it even more hearty.
They've also got many plate options, including combos with chop beef, ribs, pulled pork, turkey, hot links, and sausage.
If you aren't full to the brim, try the cherry cobbler for the perfect ending!
4315 Teckla Blvd, Amarillo, TX 79109

Daily 10:30 AM – 3 PM

+ 1 806-359-3176
You might also be interested in: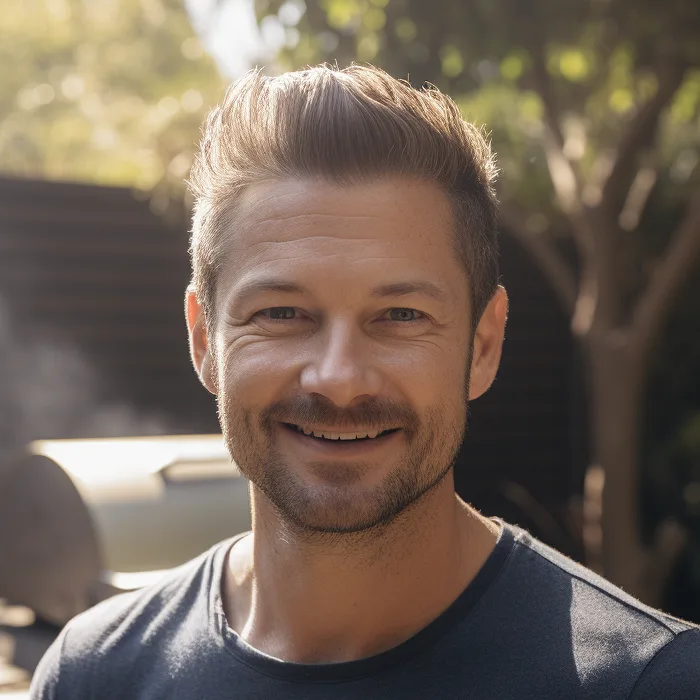 I have been smoking and grilling meat from an early age and enjoy sharing my knowledge and expertise through the hundreds of articles I have written about BBQ. I hope to make everyone's BBQ journey that little bit easier.