What comes to mind when one hears Louisville? Is it Kentucky's largest city, fast horses (Kentucky Derby horse race), big hats, slugger museum, or mint juleps?
Louisville is a great place for foodies, with barbecue as one of its biggest local cultures. BBQ here is available in any style of your choice.
There is nothing more exciting than fascinating sceneries with amazing food.
So sit tight as we take you through the ride of the top 10 best BBQ places in Louisville.
Best BBQ in Louisville
Mark's Feed Store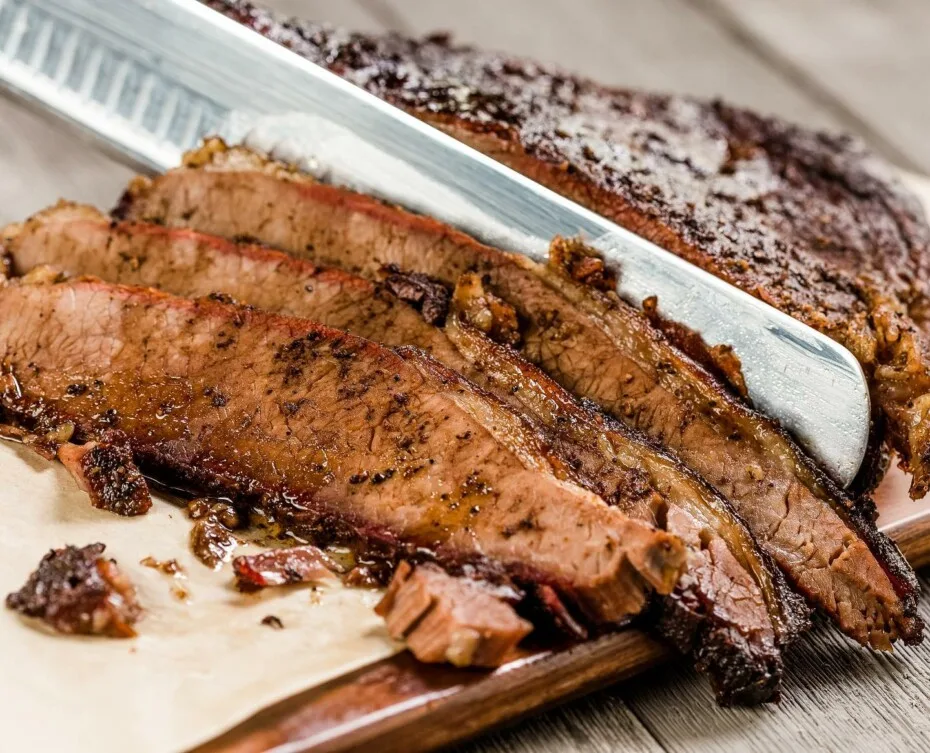 It would be an understatement that Mark's Feed Store in Louisville is referred to as legendary.
Since starting the business in 1988, their barbecue and ribs have been voted nine times in Louisville as the best.
The meats, barbecue sandwiches, delicious ribs, and the sides have been amazing and consistently good.
With experienced, courteous, and attentive staff, you'll definitely love to keep visiting this place as you will keep wanting more.
With about 5 locations in Louisville, you definitely have Mark's Feed Store a step away from you.
They take delight in serving the best quality brisket, chicken, ribs, and pork. No matter what you order, you'd be pleased you did.
11422 Shelbyville Rd, Louisville, KY 40243, United States
Monday – Thursday, 11 AM –9 PM. Friday – Saturday, 11 AM –10 PM. Sunday, 11 AM –8 PM.
+1 502 244 0140
Momma's Mustard, Pickles & BBQ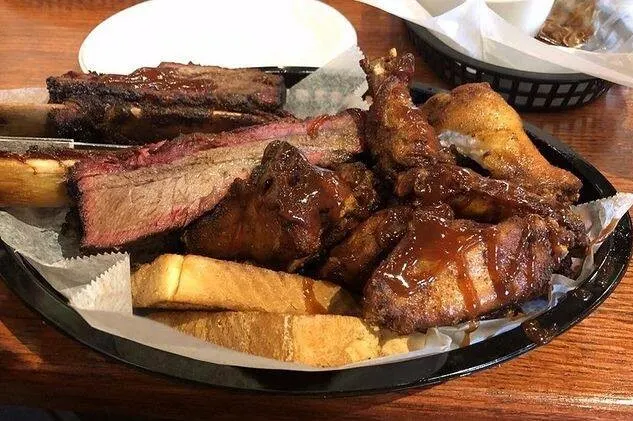 Momma's Mustard, Pickles & BBQ is a restaurant named after the owner's mother, who inspired and advised him on his choice of career.
Together with the chef, both the foodies were trained by the best in the business, thus resulting in the splendor Momma's place gives.
The atmosphere is relaxing, and there are lots of spaces to be comfortable. They have a somewhat short menu but do not be deceived by this.
They've got irresistible and mouth-watering meals you can never get enough of.
Meats, yummy sides, and delicious chili are always prepared to suit the customer's taste. There's a great blend of all flavors, ensuring none is too much or too little.
If you are looking to enjoy some burnt tips, here is the place. Tips are not only spicy but tangy too with each bite.
102 Bauer Ave, Louisville, KY 40207, United States
Tuesday- Wednesday Closed. Thursday– Monday, 11 AM –10 PM.
+1 5029386262
Feast BBQ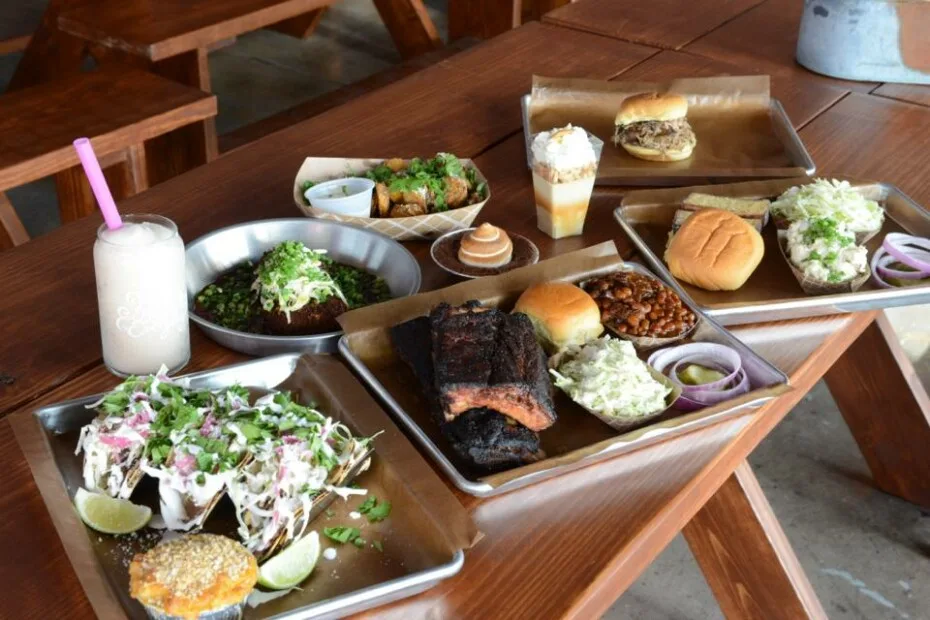 Feast BBQ, although relatively new, was quick to make a name for itself in the barbecue world. It's referred to as the trendiest 'cue place.
Backed up by good and trendy smoked meats and palatable sides, Feast BBQ is filled to the brim with hungry eaters from around the region.
It will take you quite some time before being seated and ordering. However, the wait is worth it.
They even have something for the Vegans with their crispy smoked tofu served as one of the main dishes. Feast BBQ is a BBQ joint with a classic counter style.
They have menus for gluten-free and soy-free individuals having restricted diets. All sides are freshly prepared.
You can't but fall in love with the mac and cheese together with dessert, which will make you keep wanting more.
909 E Market St #100, Louisville, KY 40206, United States
Sunday – Thursday, 11 AM –9 PM. Friday – Saturday, 11 AM –10 PM.
+1 5027499900
River Road BBQ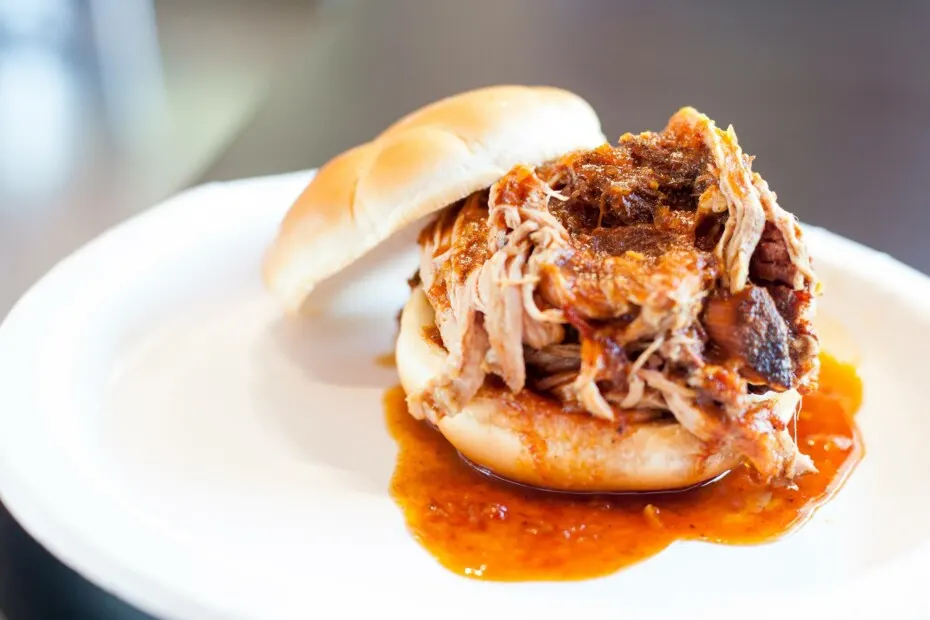 River Road BBQ is a unique and charming restaurant. Its BBQ is made without needless additions on a 10,000-pound smoker using fire and real smoke.
Meat specials, sausages, and ribs are usually hot and fresh, while cold smoked meats like beef brisket are used to make luscious sandwiches together with BBQ sauce.
As you get closer to this BBQ joint, the smell of meats being smoked wafting in the air will tease your senses and make you salivate.
Their signature meal is the tender and satiating brisket with sides like baked beans, coleslaw, and potato salad.
It's the right place if you aim to enjoy a nice meal by the ever-beautiful Ohio River.
3017 River Rd, Louisville, KY 40207, United States
Monday – Saturday,11 AM –8:30 PM. Sunday, Temporarily Closed.
+1 5025927065
Louie's Hot Chicken and Barbecue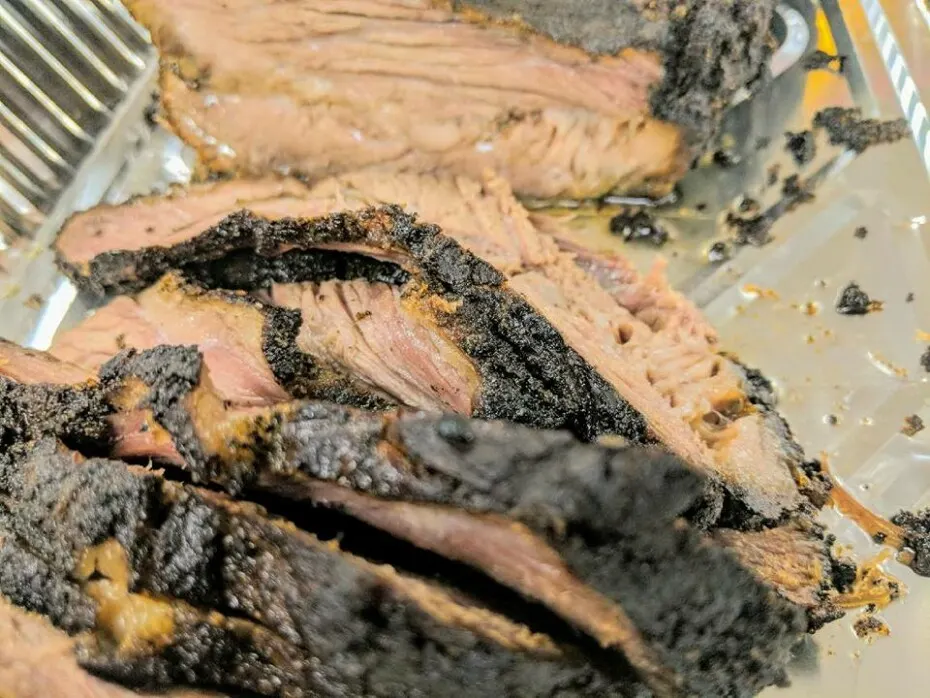 Louie's Hot Chicken and Barbecue are not just masters using the smoker, but they do their hot chicken well.
This BBQ joint has mastery in creating scrumptious BBQ platters as well as hot chicken.
With outdoor seating in a cool and cozy environment, they have staff willing to guide you through the menu list, pay attention to details, and be polite.
You get to order any part of the chicken, breasts, thighs, wings, and even the chicken as a whole. Meats are house-smoked with various homemade sauces.
Two sides of your choice are served with the chicken platters.
Everything here tastes excellent. Drop by for lunch or dinner at this awesome place, and you won't regret the decision.
4222 Poplar Level Rd, Louisville, KY 40213, United States
Monday – Thursday, 11 AM –8 PM. Friday – Saturday,11 AM –9 PM. Sunday, 12 PM –8 PM.
+1 5027094274
FABD Smokehouse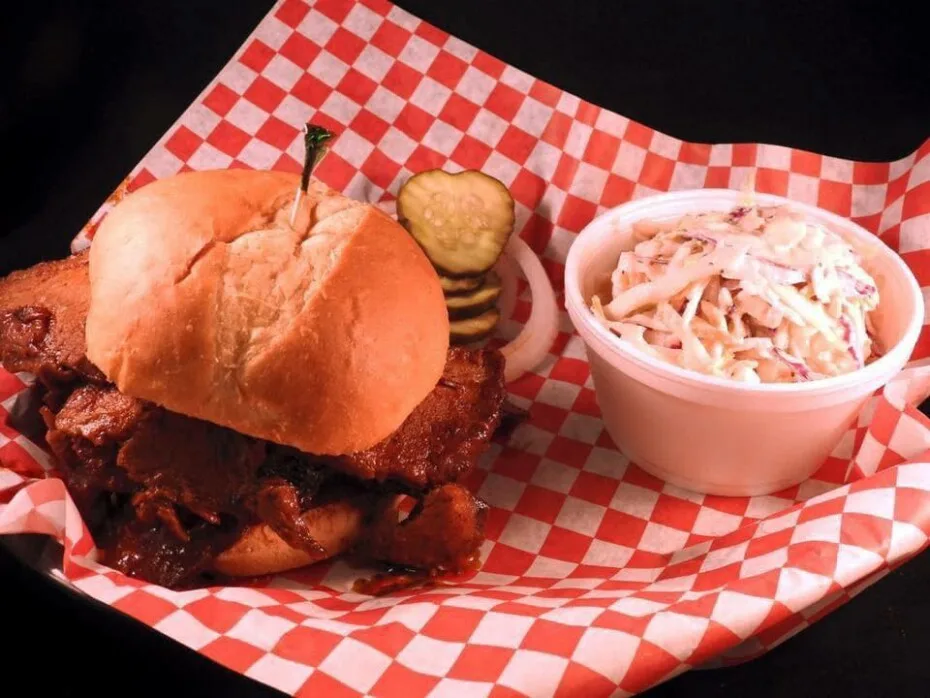 Frankfort Ave Beer Depot Smokehouse is popular because you can almost perceive the aroma of smoked meat all through Frankfort Ave.
The pork here is well smoked before being crafted into Burgoo, Smokehouse chili, and Hillbilly Wontons, which are all-time favorites.
The famous barrel smokers of this smokehouse can be seen almost immediately upon arrival. Various appetizers and sandwiches are being served here all the time.
The location and atmosphere are perfect for eating at this fine establishment. The service here is really friendly too.
It's a beautiful place to relax and enjoy good food after a long day at work.
Do visit this place if you want to savor consistently good smoked meat and heavenly smokehouse chili.
3204 Frankfort Ave, Louisville, KY 40206, United States
Monday – Saturday,10 AM –1 AM. Sunday,12 PM –12 AM.
+1 5028953223
Doc Crow's Southern Smokehouse and Raw Bar
Doc Crow's Southern Smokehouse and Raw Bar put together Kentucky's two most renowned classics, Barbecue, and Whiskey. Included in the menu are seafood and other southern classics.
Doc Crow's makes available a truly southern menu from its fresh seafood to its Signature BBQ plates. Meats are usually smoked in-house.
The place puts a twist on your traditional favorite items like Tacos, Tomato Bisque, and the Southern Fried Pork sandwich.
If you want a trendy and unrivaled place to eat your next meal, Doc Crow's the place to be.
127 W Main St, Louisville, KY 40202, United States
Sunday – Thursday,11 AM – 9 PM. Friday & Saturday, 11 AM – 10 PM.
+1 5025871626
Babiebac'Z Good Grill
BabieBac'z Good Grill is a small family-owned and reputed BBQ joint serving some of the best barbecues within miles.
Meats are slow-smoked over hickory wood to give customers the wanted BBQ goodness.
They take pleasure in delivering absolutely the best and quality meals with awesome staff that makes everyone feel like family.
Service here is fast with options that include dine-ins, takeaways, and delivery. The boneless pork sandwich and buffalo are perfectly smoked with a taste to die for.
If you want a taste of everything, come to this place along with your friends and family.
Visiting this place isn't complete without ordering their homemade cheese, smoked nachos, and sweet BBQ sauce.
8533 Terry Rd, Louisville, KY 40258, United States
Monday, Closed. Wednesday, 4 PM – 8 PM. Sunday, 3 PM – 8 PM. Tuesday and Thursday–Saturday, 11 AM –8 PM.
+1 5026191873
Bootleg Bar-B-Q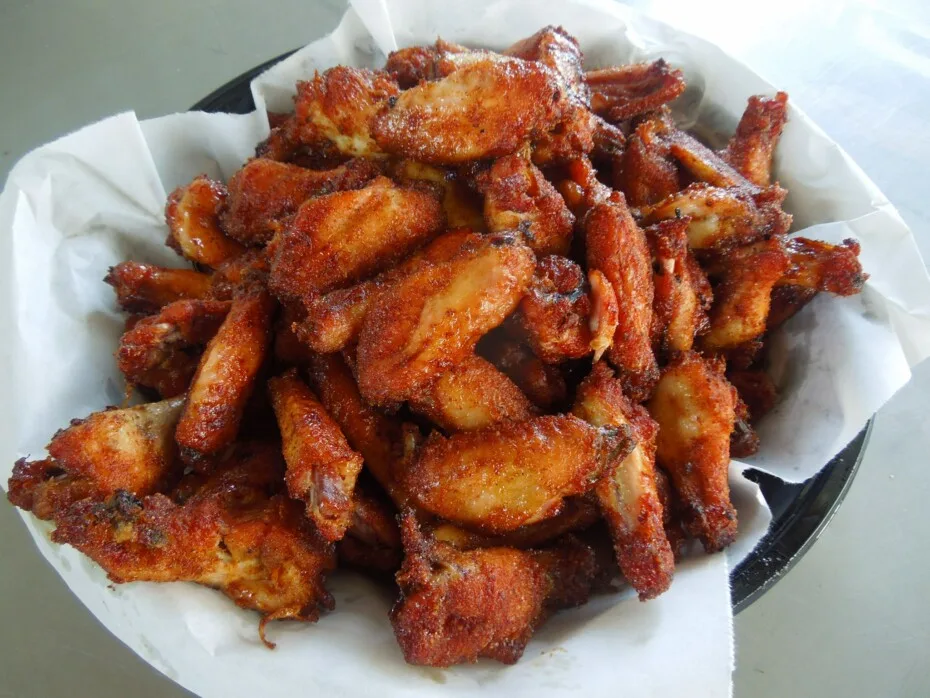 Bootleg Bar-B-Q has its foundation in old-fashioned cooking, making utmost use of Kentucky's rich tradition of well-smoked meat.
The BBQ joint is situated in a nice environment and offers outdoor seating with takeaway and curbside pickup.
It's a good place to get yourself a BBQ treat and a delicious meal. The spare ribs and brisket are tender and juicy to chew.
The sides are great with nice BBQ sauce. If you like to eat red beans and rice, you are in safe hands because they make it so palatable and irresistible.
9704 Old Bardstown Rd, Louisville, KY 40291, United States
Tuesday – Sunday,12 PM –8 PM. Monday Closed.
+1 5022392722
Porkland BBQ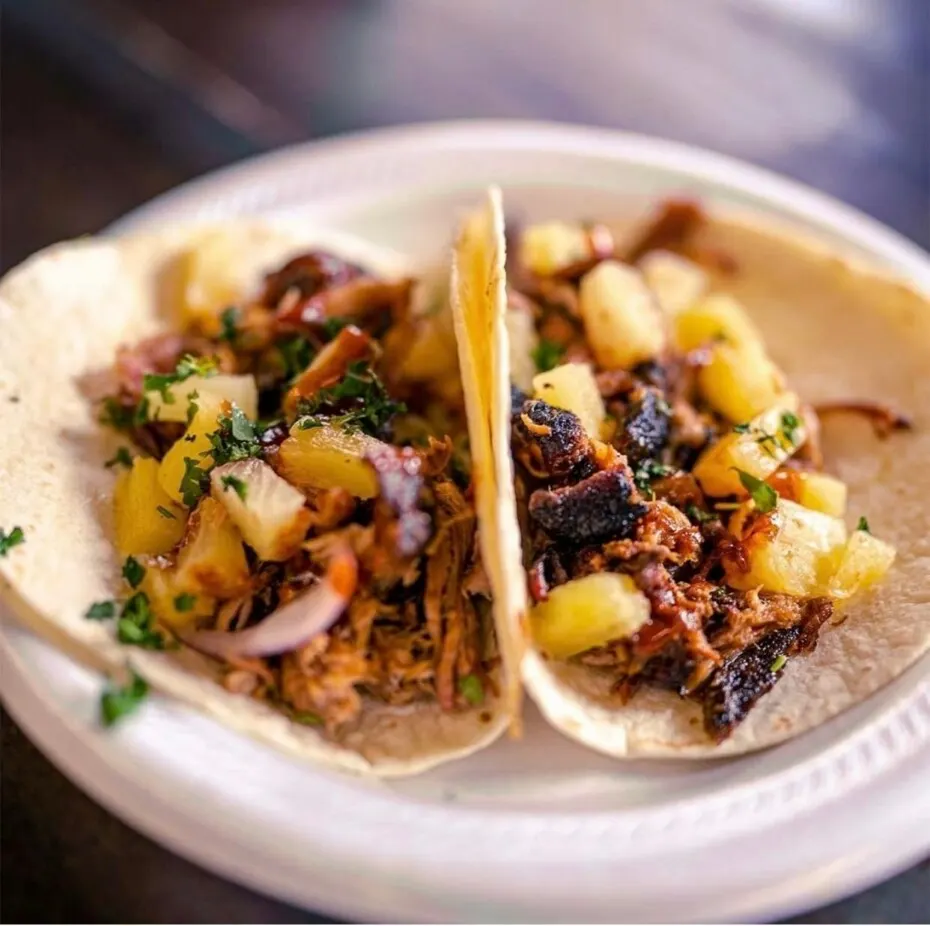 PorklandBBQ is a restaurant located in St Cecilia St, offering good and creative food at pocket-friendly prices.
They make the best fish dinners. Fish is plentiful and well fried to perfection.
Their homemade chocolate chip cookies are delicious and melt with each bite, leaving a satisfactory feeling.
Staff is always on their toes to give the best to the customer. Food is prepared when you want, thus making hot food readily available.
Hushpuppies, BBQ beans, and fried corn have an outstanding taste that seems too good to be true.
Check out Portland BBQ if you are in for great food. Make sure to take someone along as good food is better with great company.
2519 St Cecilia St, Louisville, KY 40212, United States
Saturday– Sunday, Closed. Monday – Thursday, 11 AM –2 PM. Friday, 11 AM –7 PM.
+1 5028905988
Four Pegs Smokehouse & Bar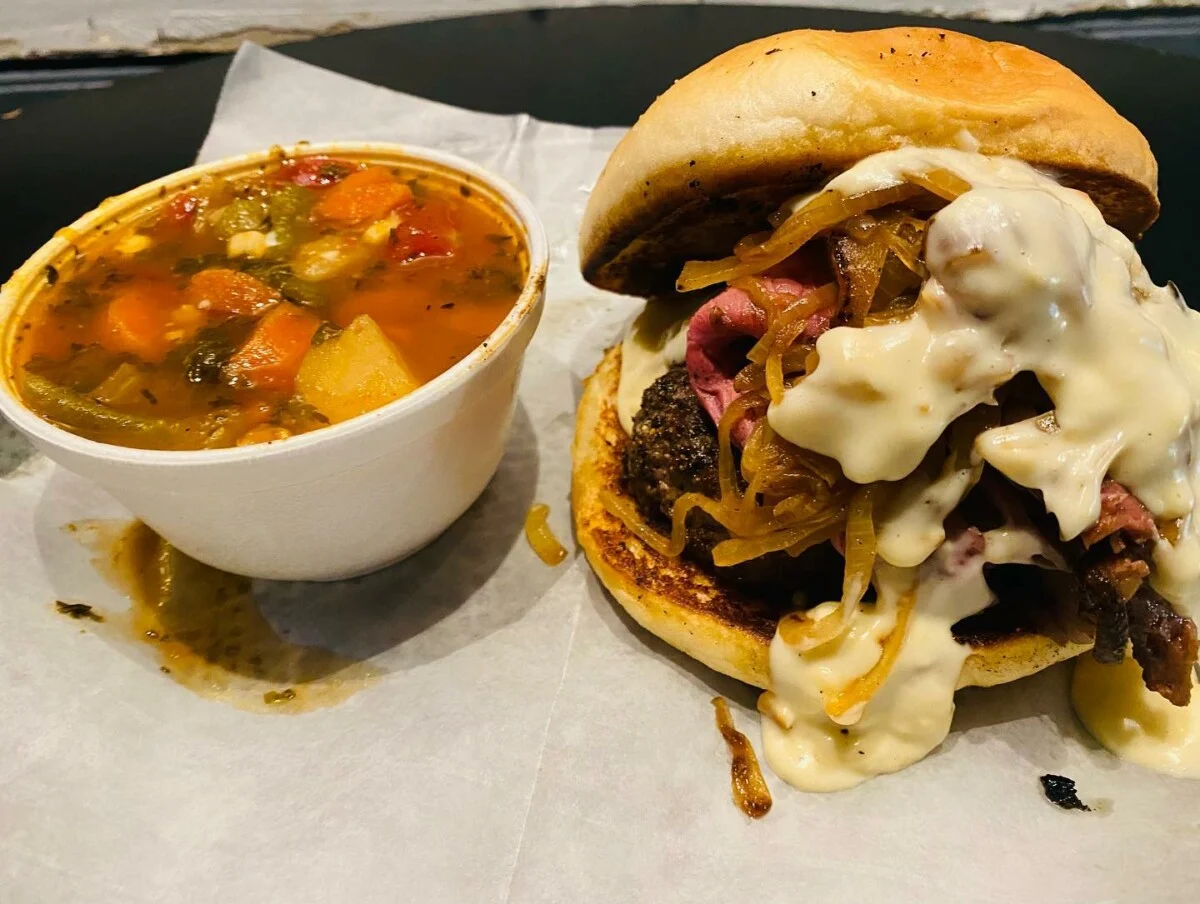 Located in Germantown, Four Pegs Smokehouse & Bar has been a go-to since it opened in 2018 with creative twists on BBQ dishes.
Dig into their tender beef brisket sandwich, smoked low and slow, and served up on a fresh brioche bun with bourbon bacon jam.
The brisket, chorizo, and pork belly burnt-end chili are worth the visit alone – with awards to prove it!
1053 Goss Ave, Louisville, KY 40217

Monday – Thursday 11 AM – 11 PM; Friday & Saturday 11 AM – 12 AM; Sunday 11 AM – 9 PM

+ 1 502-634-1447
Shack in the Back BBQ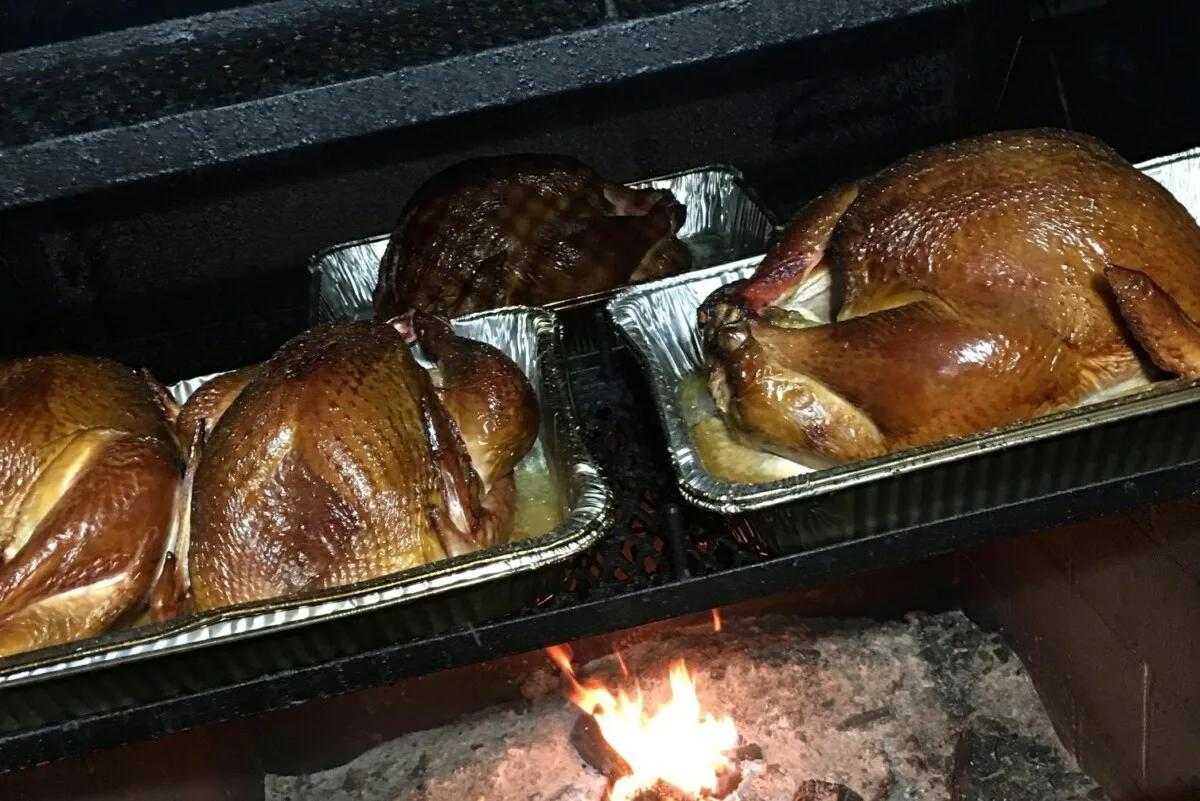 Started in 2006, Shack in the Back Barbecue is a family-run restaurant with great service. They keep it casual with a spacious, bright dining room and a good menu variety.
The brisket and pulled pork are the most talked about items, and you can grab 'em by the pound, meal, or stacked up on a fresh bun.
Nanny's potato salad will win you over, and the Kentucky classic burgoo will warm you up. 10706 W Manslick Rd, Fairdale, KY 40118
Monday – Thursday 11 AM – 8 PM; Friday & Saturday 11 AM – 9 PM

+ 1 502-334-0134
You might also be interested in: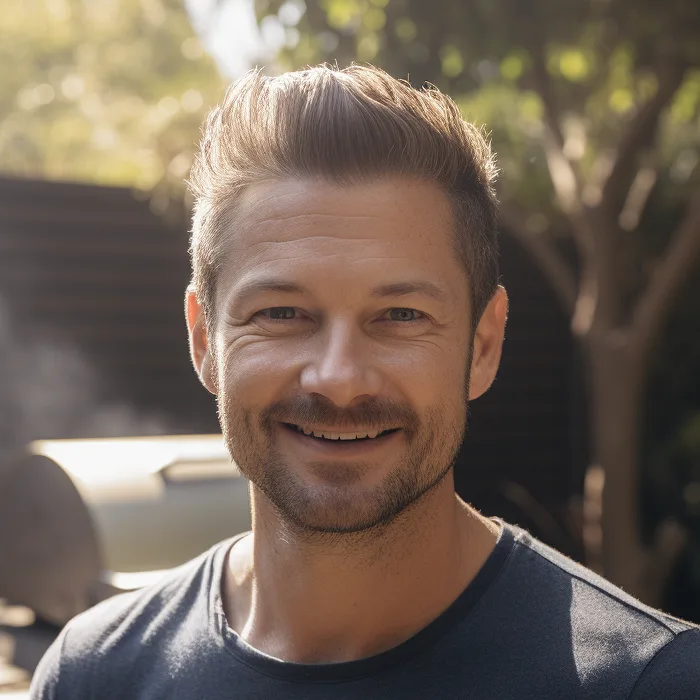 I have been smoking and grilling meat from an early age and enjoy sharing my knowledge and expertise through the hundreds of articles I have written about BBQ. I hope to make everyone's BBQ journey that little bit easier.