Detroit is the famous birthplace of the modern automobile, and it has something to offer for everyone.
You'll experience thriving art, sports, music, and nightlife scenes here.
In addition, this city will never disappoint you when it comes to restaurants, cafes, food streets, and BBQ terraces.
Furthermore, as a major cultural center, Detroit is home to some of the best BBQ joints in the city, which will undoubtedly win your heart.
Are you ready to discover the top 7 BBQ restaurants in Detroit, Michigan? Let's get started!
Best BBQ in Detroit
Slows Bar Bq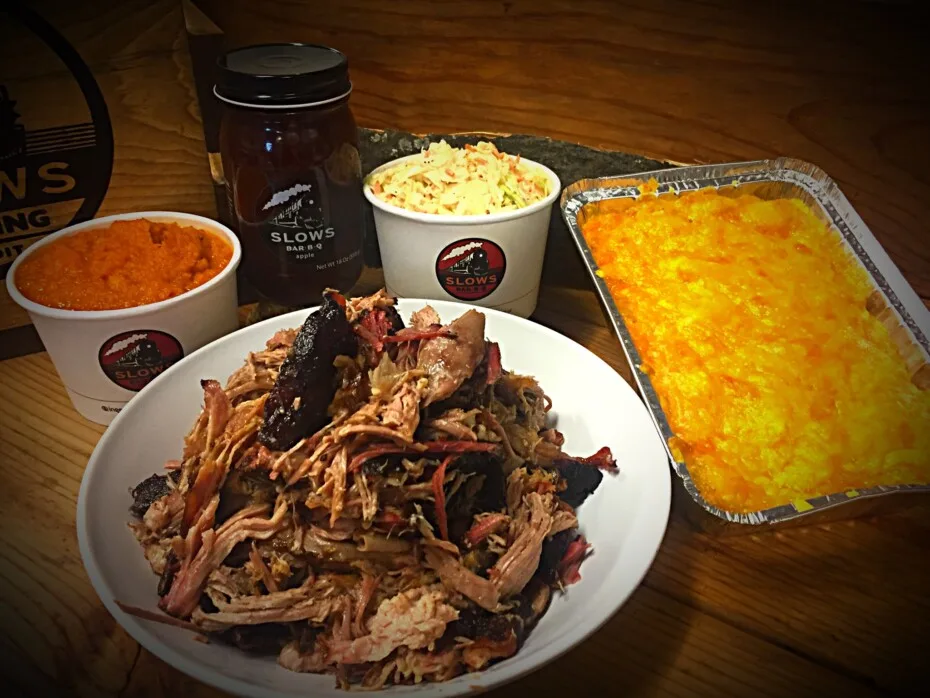 Slows Bar BQ is a one-of-a-kind BBQ restaurant that is famous for its award-winning BBQ and some other amazing cuisines.
They cook fresh BBQ every day with a gourmet spin and a well-paired interior.
One sandwich started it all, and it's named "the reason." It's a combination of smoked pork, pulled apart, bathed in their special secret North Carolina sauce, topped with coleslaw and pickles.
It has become a destination restaurant for the general public at its flagship location. Visit now!
2138 Michigan Avenue, Detroit, MI 48216, USA.
+1 3139629828
Wednesday – Thursday, 11:00 AM – 9:00 PM. Friday – Saturday, 11:00 AM- 10:00 PM. Sunday, 11:00 AM- 9:00 PM.
Red Smoke Barbecue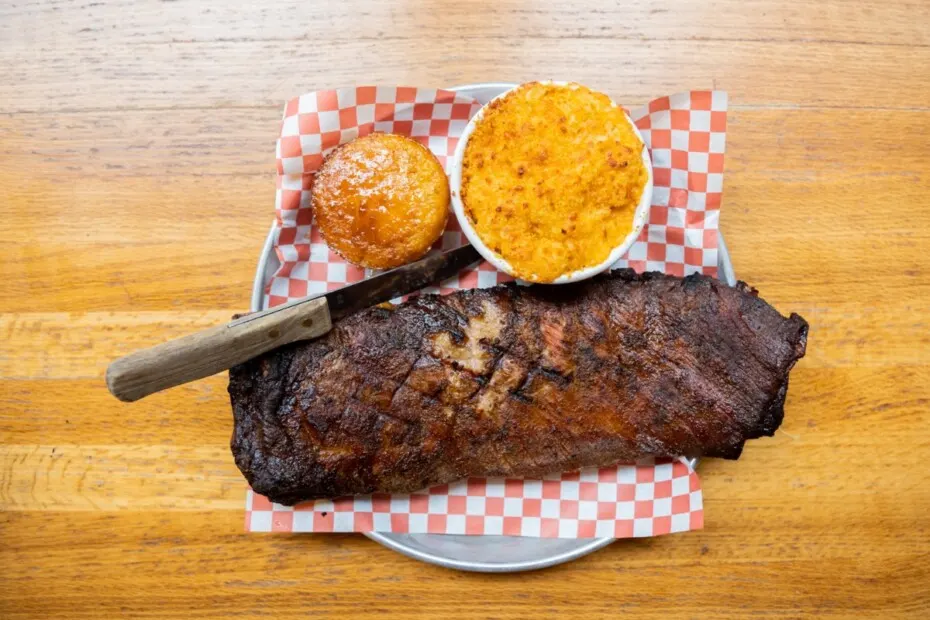 Red Smoke Barbecue is a BBQ restaurant in a historic building, so you bet the interiors are going to add to the complete food experience.
The meets here are smoked over hickory and Applewood. The name suggests that the menu is quite hot, spicy, and red.
The menu includes all types of mouth-watering and lip-licking sauces, pit-smoked meats, sides, jumbo wings, salads, vegetarian food items, slider sandwiches, and whatnot.
Are you excited about having it all? Bring your friends, they even offer Michigan draft beer!
573 Monroe Street, Detroit, MI 48226, USA
+1 3139622100
Monday – Sunday, 11:00 AM – 10:00 PM.
Slows To Go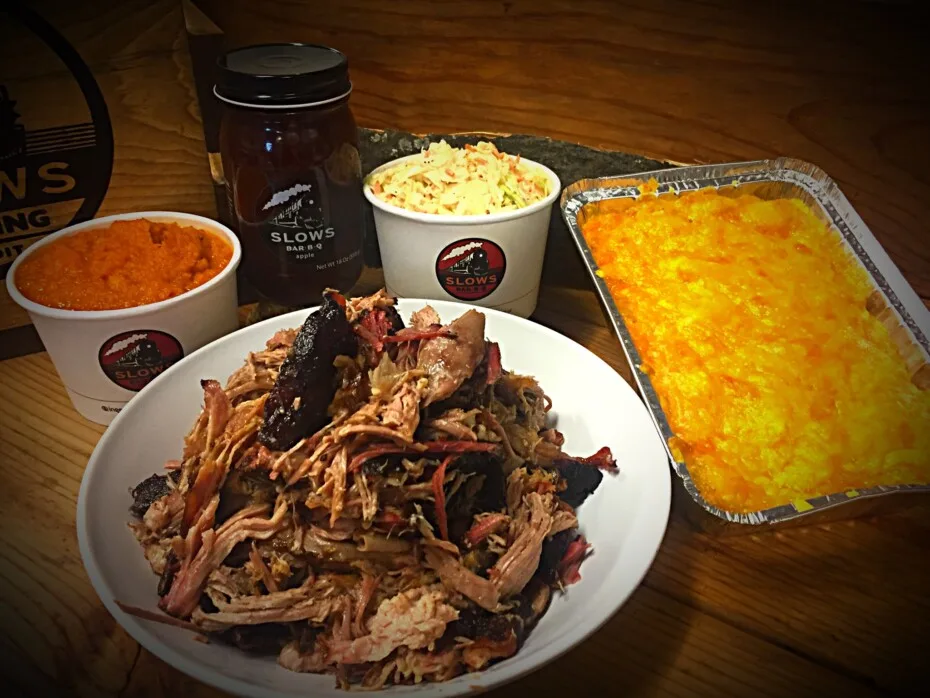 You must visit Slows To Go for some of its amazing deals and family packages for safe, touchless, and reasonable food and services in Detroit.
The place is a carry-out restaurant, meaning they only offer takeaway as of now.
The food here can be ordered by the pan or by the pound. Baby back ribs, pulled pork, BBQ wings, chicken strut, brisket, and other meats are all good here.
They even have a vegetarian BBQ where they smoke soy-based nuggets and toss them in a sweet BBQ sauce.
An online ordering option is also available so that you do not MISS anything.
4107 Cass Avenue, Detroit, MI 48201, USA
+1 3133097560
Wednesday – Thursday, 11:30 AM– 8:00 PM. Friday – Saturday, 11:30 AM- 9 PM. Sunday, 11:30 AM– 8:00 PM.
Vicki's Bar-b-Q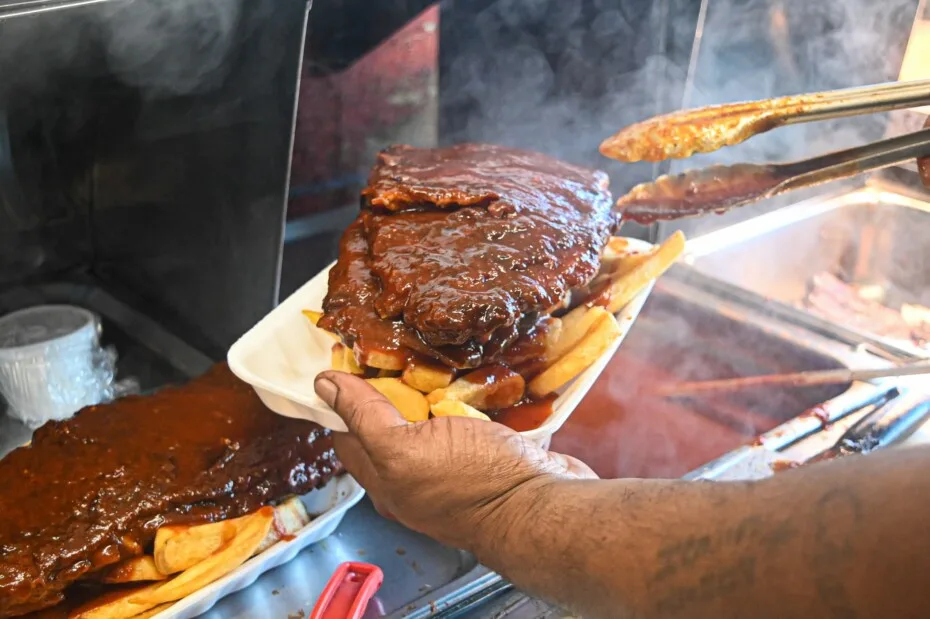 Do you love the combination of sweet tomatoes and vinegar mixed with smokehouse chicken? If yes, then Vicki's Bar-B-Q is surely Detroit's best place to visit.
They prepare fried shrimp and Detroit BBQ with special ingredients and recipes.
The place specializes in smoked rib tips, charcoal pit, and smoked ribs.
3845 West Warren Avenue, Detroit, MI 48208, USA
+1 3138949906
Wednesday – Thursday, 11:00 AM– 9:00 PM. Friday – Saturday, 11:00 AM– 10:00 PM. Sunday, 12:00 PM– 8:00 PM.
Southern Smokehouse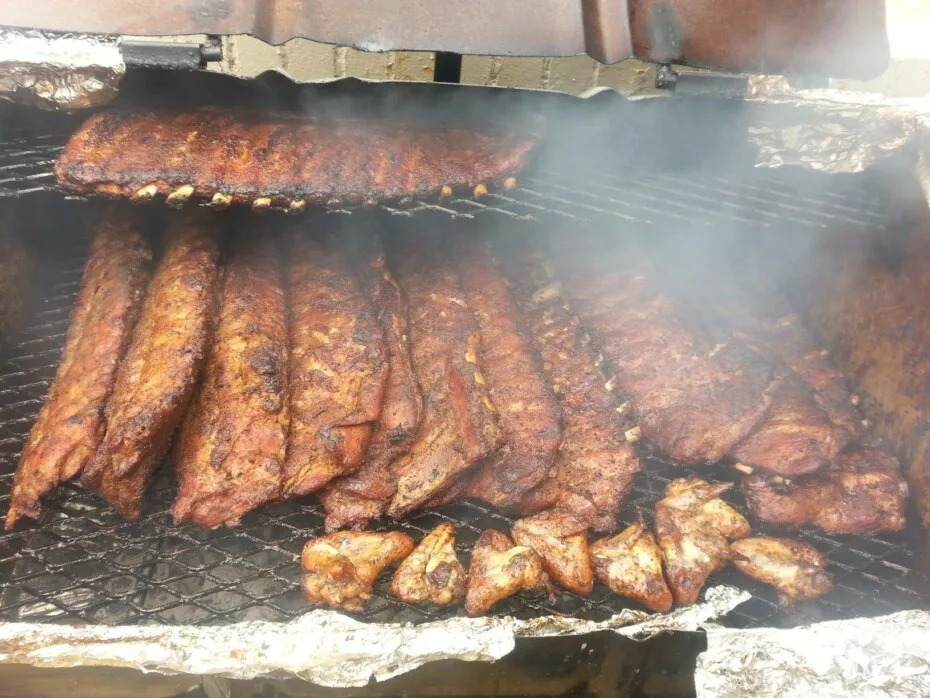 Have you ever tasted southern-style cuisine while living in Detroit? No, right?
Southern Smokehouse will give you an enchanting experience of trying Southern-style BBQs and fried chicken with sides, briskets, ribs, chicken, and salads.
You will also admire their hospitality and ambiance once you visit them.
Grab one of your delicious entrees for a meal.
14340 West McNichols Road, Detroit, MI 48235, USA
+1 3133974050
Monday – Thursday, 11:00 AM – 8:00 PM. Friday – Saturday, 11:00 AM – 9:00 PM. Sunday, 11:00AM – 8:00PM.
Royal Barbecue Pizza
Royal Barbecue Pizza is one of the finest places in Detroit that offers some amazing BBQ pizzas that you will love at first sight.
Plus, they also have a whole wing dinner, rib tips, French fries, a half slab BBQ rib dinner, cake, chicken Alfredo, and mac & cheese.
You can't wait to taste every bit of it, right?
They also offer different sizes, flavors, and combinations of pizza that you would not find anywhere else.
5844 Mount Elliot St, Detroit, MI 48211, USA
+1 3139232222
Monday – Saturday, 10:00 AM – 11:00 PM. Sunday, 11:00AM – 9:00PM.
Bbq Central
Let's introduce you to the House of Beef Ribs, which is BBQ CENTRAL. It is always a warm welcome at BBQ central Detroit.
They serve delicious food at reasonable prices, whose taste you will always remember.
They serve you in four prominent locations. They also provide lunch specials for all Detroit residents because they understand how to satisfy their cravings.
Many come here for their beef ribs, mac n cheese, and collard greens.
Want to try that combination here too?
12729 West Seven Mile Road, Detroit, MI 48235, USA
+1 3133977523
Monday – Saturday, 11:00 AM -8:45 PM. Sunday, 12:00PM -8:45 p.m.
Babybacks Open Pit Restaurant
Do like the locals do and head to Detroit's hidden gem, Babybacks Open Pit Restaurant.
This spot has generous portions of fresh, delicious BBQ served up in a small, laid-back location. Get your fill of baby back Ribs, whole chicken, and short ribs; all served with your choice of BBQ sauce or gravy.
Grab some of the tender BBQ Oxtail dinners with mac & cheese on the side for something a little different.
7108 W 7 Mile Rd, Detroit, MI 48221

Thursday – Sunday 12 – 7 PM

+ 1 1 313-340-9500
Arkins Sweet Bbq Pit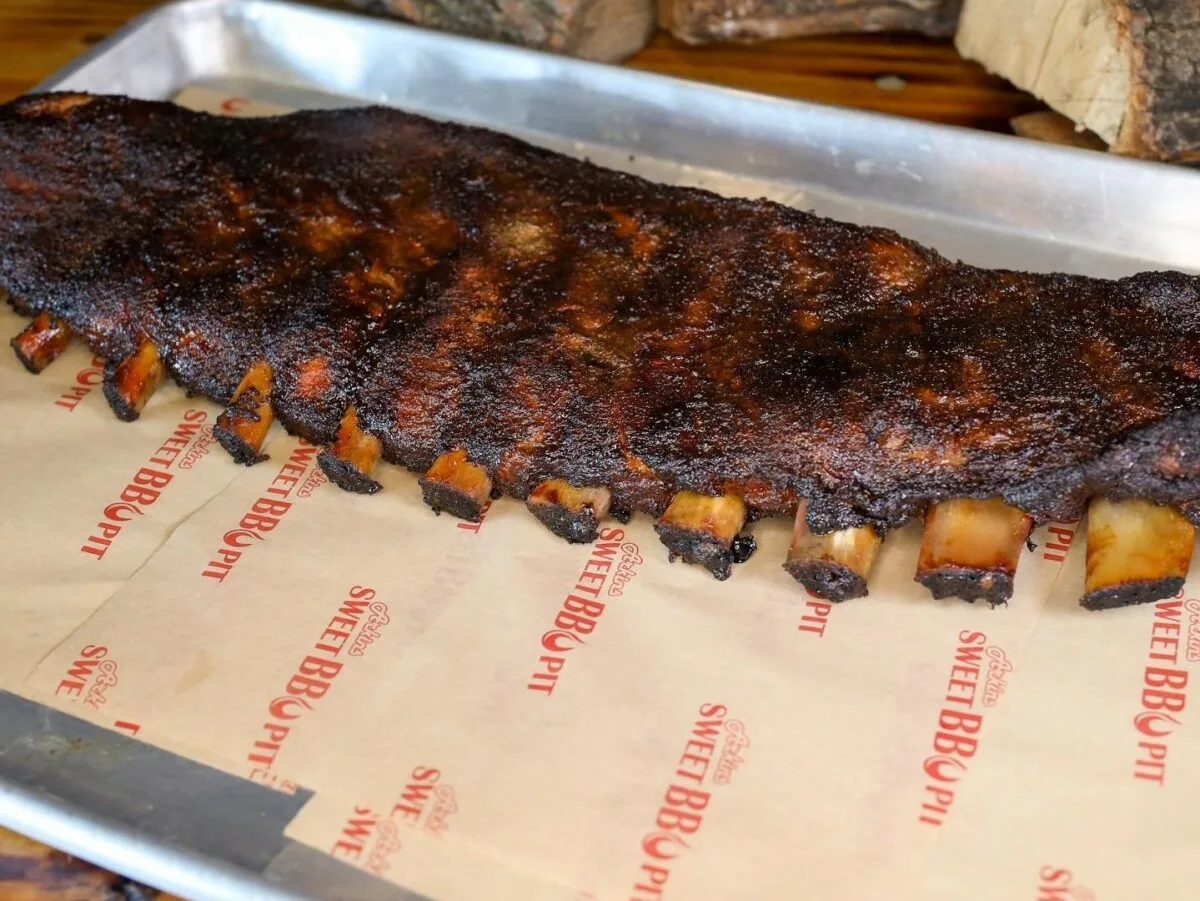 Another cozy joint with indoor and outdoor seating, Arkins Sweet BBQ Pit is committed to using high-quality meats to give you the best BBQ experience.
Rubbed down with house-made meat rub and then slow-cooked to perfection, the folks here serve up some mouth-watering brisket with a nice bark and smoky flavor.
Ribs are another winner here, smoked over cherry and sweet apple wood and finished off with their own tangy BBQ sauce.
30140 Southfield Rd, Southfield, MI 48076

Wednesday & Thursday 11 AM – 7 PM; Friday 11 AM – 8 PM; Saturday 12 – 8 PM; Sunday 12 – 7 PM

+ 1 248-731-7397
Woodpile Bbq Shack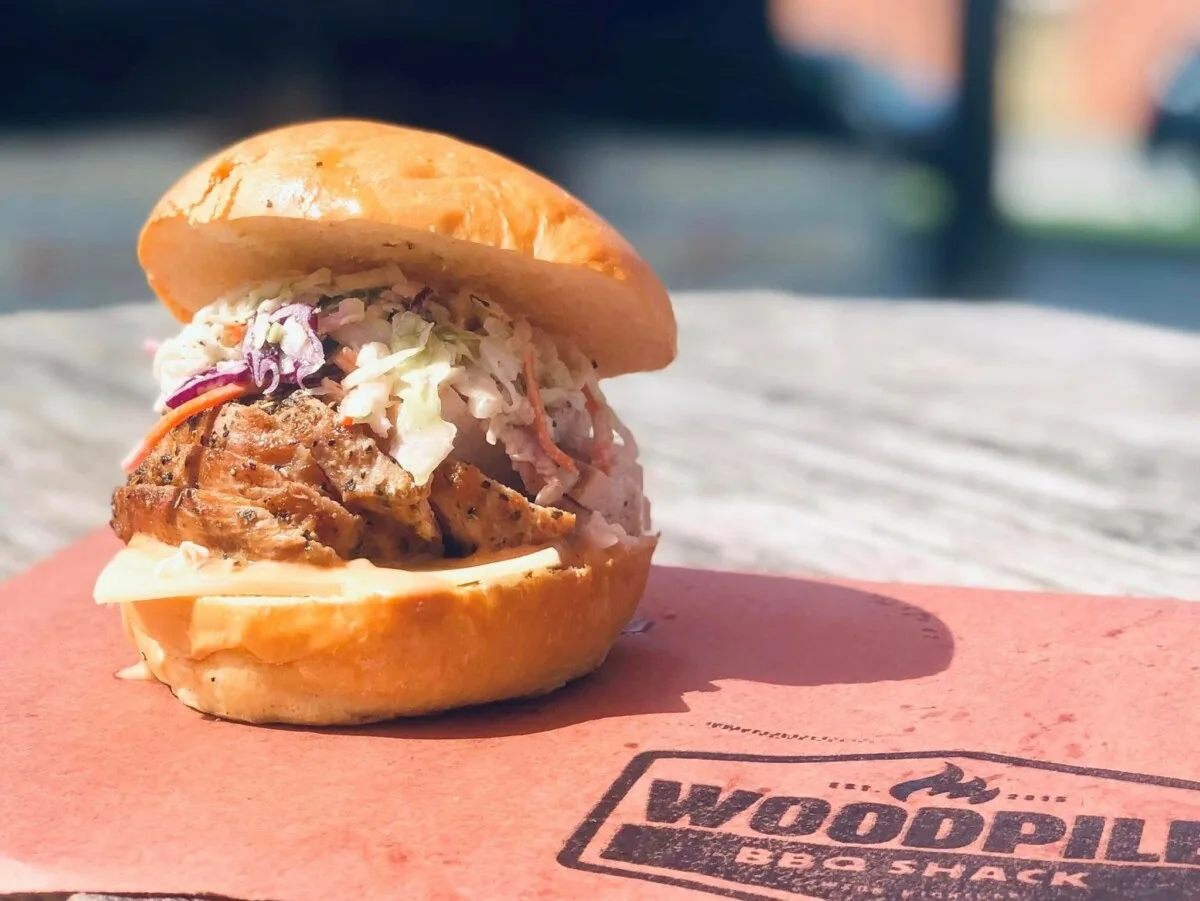 Woodpile BBQ Shack and its Pit Masters have been plating up worthy 'cue since 2015. With an emphasis on low and slow, meats here are smoked overnight, so it's fresh and ready for you the next day.
The menu here has lots of options, but the Pitmaster's Platter is a great deal that gets you a taste of it all: pork, brisket, sausage, ribs, chicken, and 2 sides.
If you've got room left, grab some Pineapple Crisp for a buttery sweet treat!
630 E Eleven Mile Rd, Madison Heights, MI 48071

Tuesday, Wednesday & Sunday 11 AM – 8 PM; Thursday – Saturday 11 AM – 9 PM

+ 1 248-565-8149
A.B.'s Amazing Ribs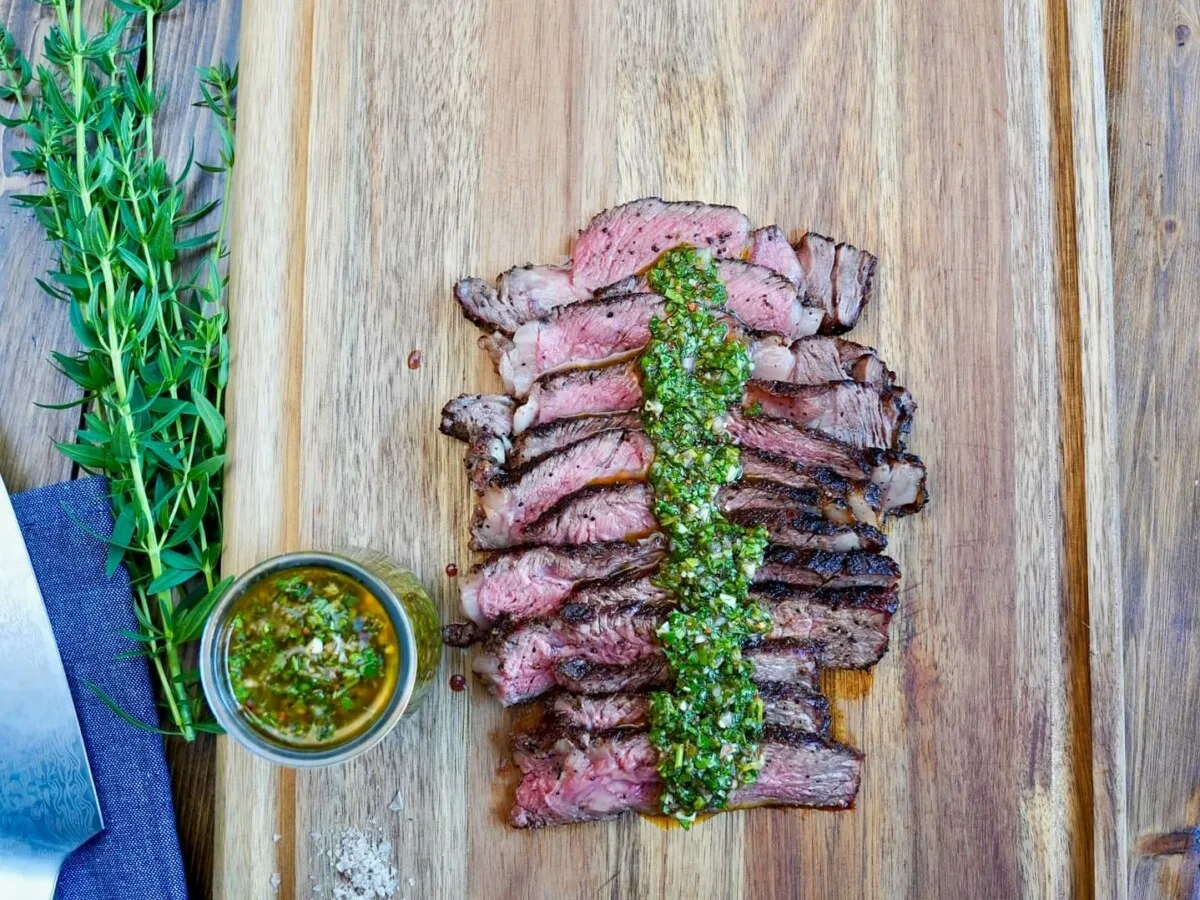 Not only do A.B.'s Amazing Ribs dish out some great Texas-style BBQ, but it's also Detroit's first and only Halal BBQ joint.
Dig into fall-off-the-bone ribs, tender sliced brisket, and some seriously good smoked chicken. They've got options for the sandwich lovers, too, like the juicy Wagyu Burger or hearty, filling A.B.'s Texas Burger.
For an ultra-comforting dish, grab an order of the warm, delicious Brisket Mac & Cheese with just the right amount of BBQ sauce.
27310 Ford Rd, Dearborn Heights, MI 48127

Tuesday – Saturday 12 – 7 PM; Sunday 12 – 6 PM

+ 1 313-914-2159
Delray Barbecue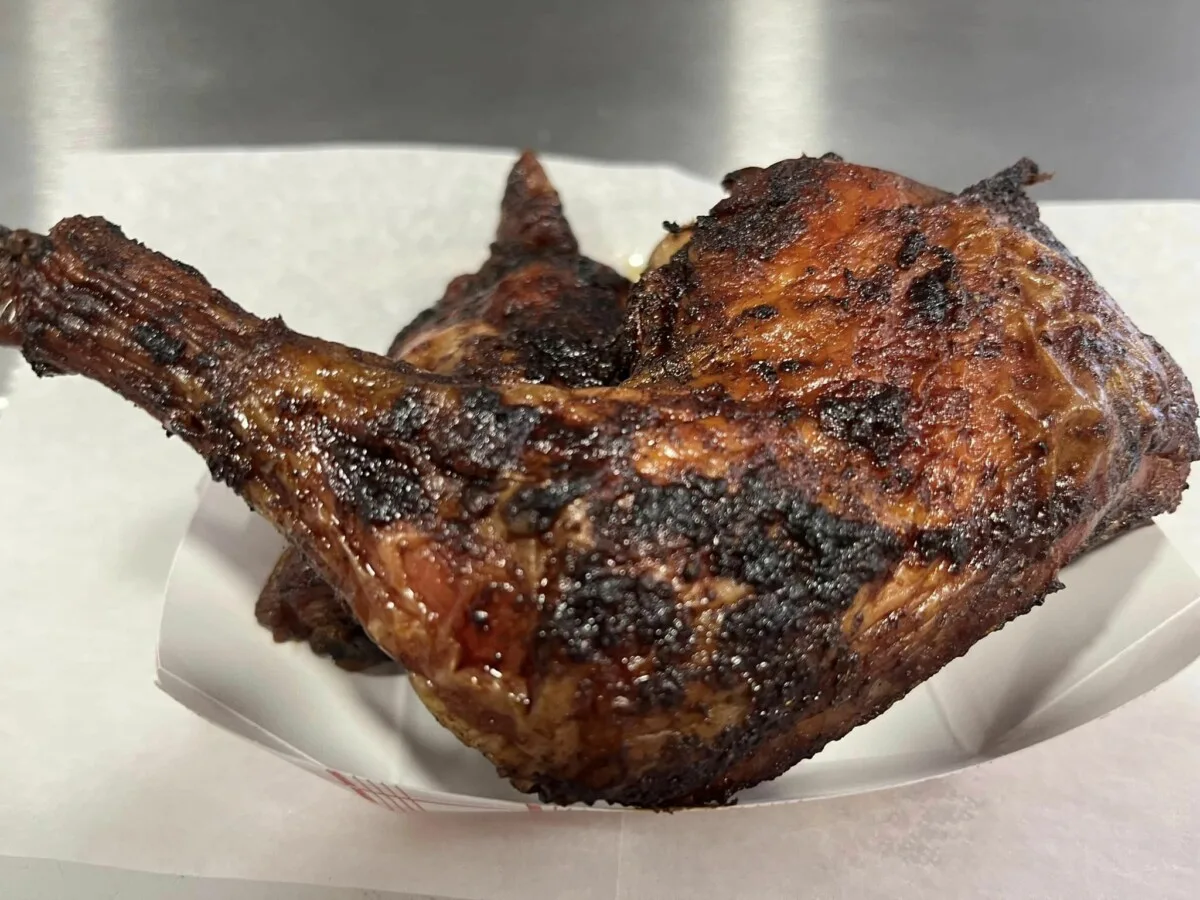 Nothin' beats some great BBQ from a food truck, and Delray Barbecue has Detroit covered with their mobile 'cue service.
Daily specials can vary, but the regular set menu is full of goodies like Pulled Chicken sandwiches; warm, melty Pulled Pork Grilled Cheese, Beef Brisket Tacos, or downright delicious Mac Bowls with your choice of meat piled high on top.
They keep the sides nice and easy with chips, cornbread muffins, or mac & cheese (or some of each!).
600 S Solvay St, Detroit, MI 48209

+ 1 313-770-1517
You might also be interested in the following: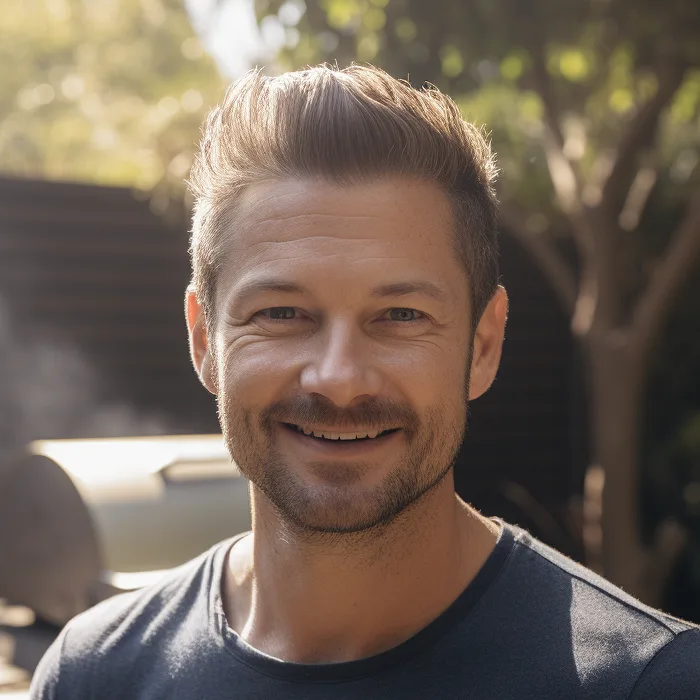 I have been smoking and grilling meat from an early age and enjoy sharing my knowledge and expertise through the hundreds of articles I have written about BBQ. I hope to make everyone's BBQ journey that little bit easier.