Have you ever heard of Grand Rapids, a city in Michigan? If not, let's explore it together. This city is famous for its furniture centers and designs. Plus, it is also nicknamed "Furniture City."
Amazing, right? However, this city is known as 'River City" and "Beer City" as well.
This city also has various BBQ spots and restaurants designed for families, friends, kids, and bachelors, where they can enjoy themselves to the very last second.
Here are the best BBQ places in Grand Rapids.
Best BBQ in Grand Rapids
Slows Bar BQ Grand Rapids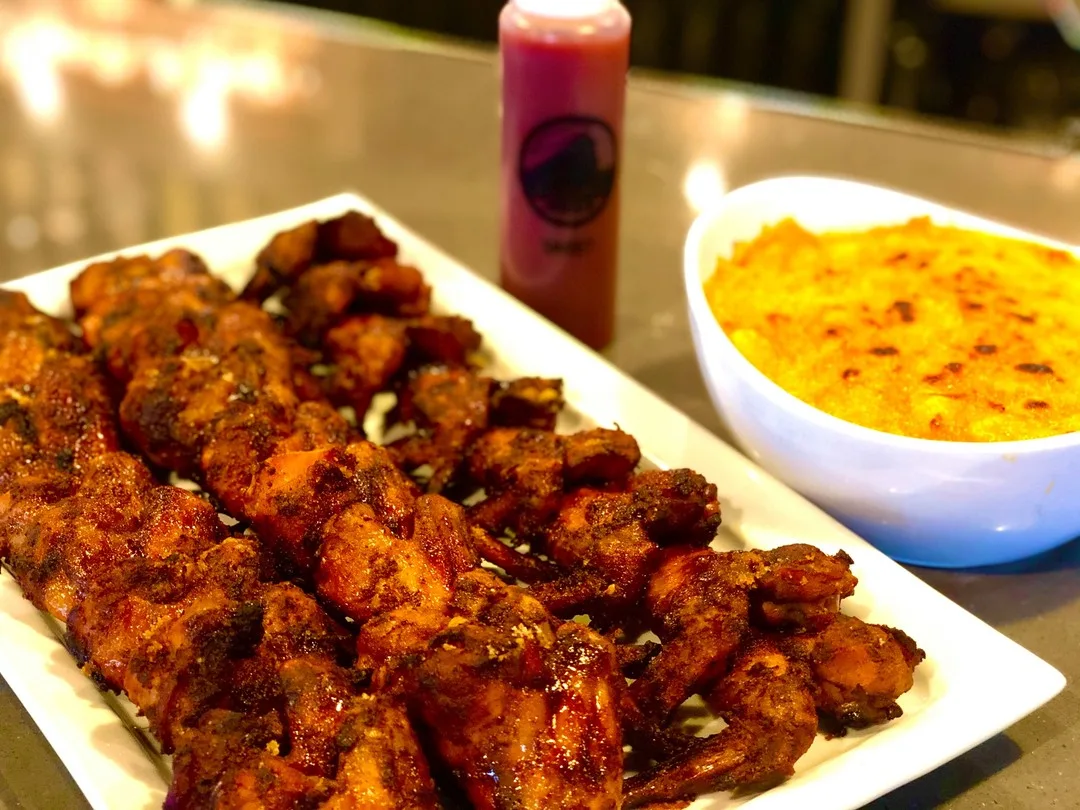 Slows Bar BQ Grand Rapids is an award-winning BBQ food spot in Grand Rapids that almost everyone acknowledges. It is a well-known food spot on both sides of the mitten state.
This is a very famous BBQ joint that has its uniqueness and worth. The staff is quite friendly, and so is the environment, which is also very comfortable, cozy, and relaxing.
While here, you can spend time with your loved ones while eating your favorite meal.
435 Ionia Ave SW, Grand Rapids, MI 49503, United States
+1 6164541588
Wednesdays – Sundays, 11:00 AM – 8:00 PM.
Mission BBQ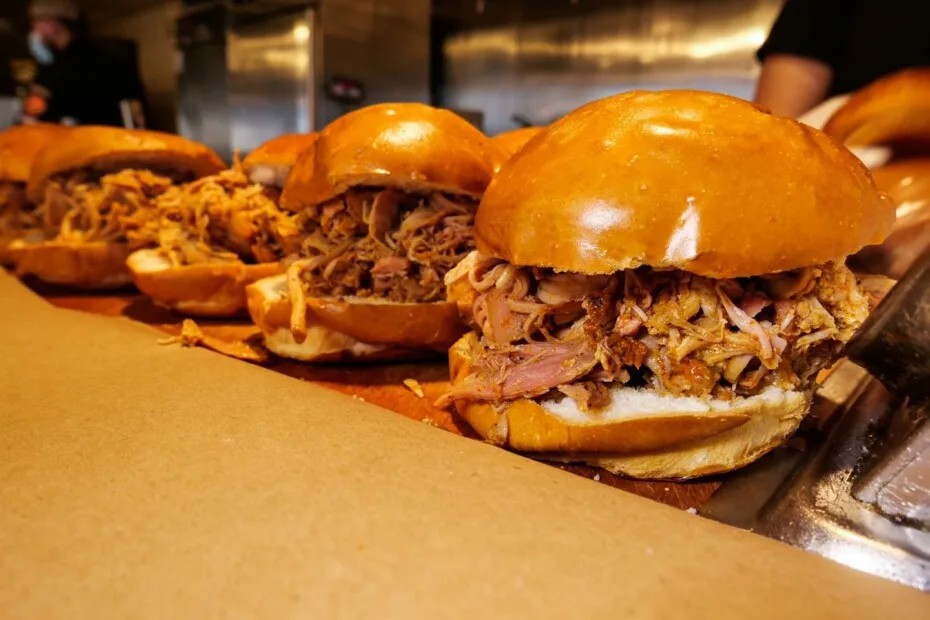 Mission BBQ is an American food spot that treats its clients and customers in the American way.
They have everything on their menu sheet, including briskets, ribs, chops, and more.
BBQ under the open sky is just so appealing to the eyes and mind, isn't it? MISSION BBQ is giving you an experience of dine-in and dine-out that you will definitely enjoy and never forget.
2190 E Beltline Ave NE, Grand Rapids, MI 49525, United States
+1 6168284833
Monday – Sunday, 11:00 AM – 9:00 PM.
Two Scotts Barbecue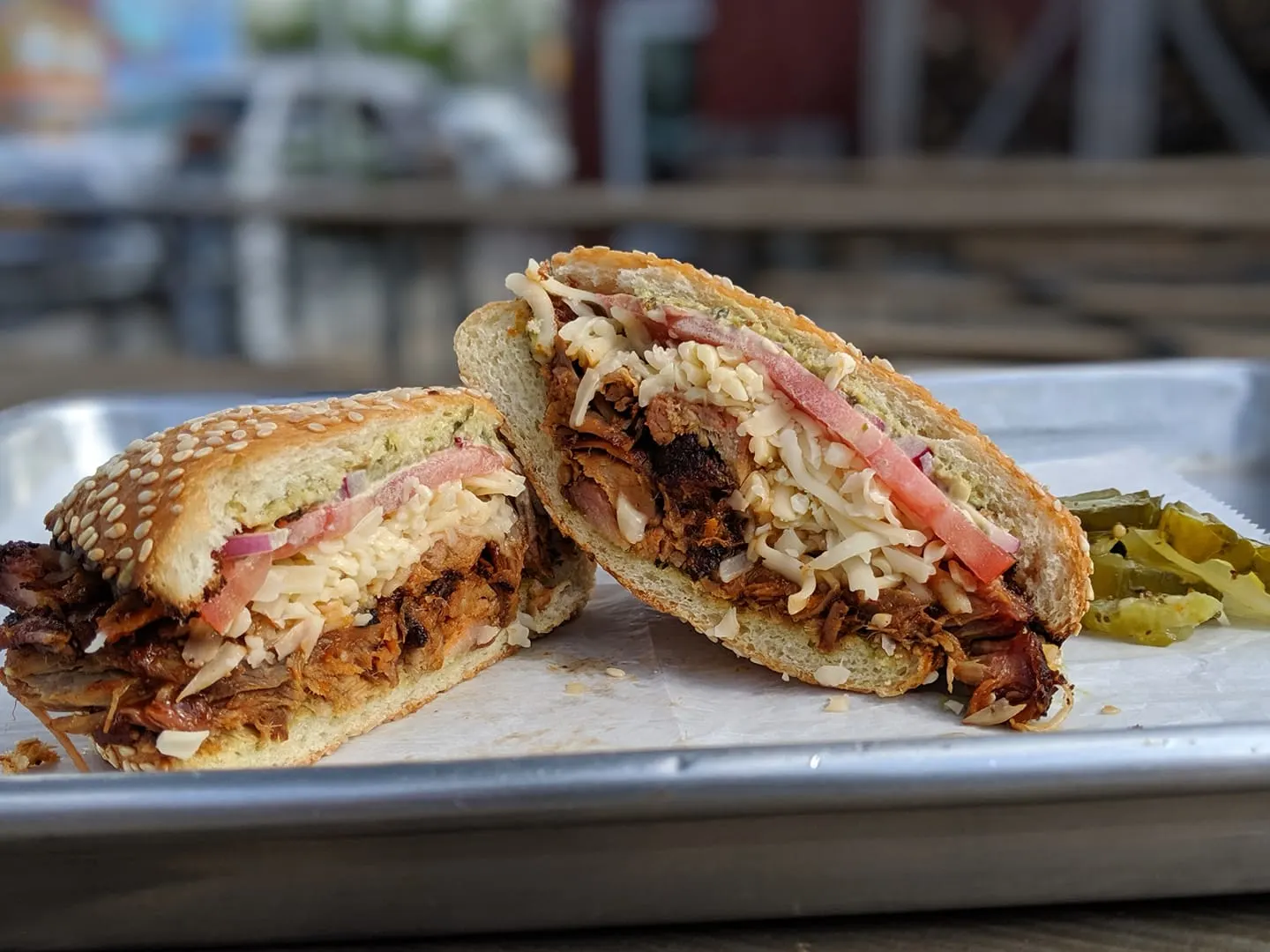 Want to know about the best BBQ joint in the city? Two Scotts Barbecue offers exceptional barbecue for its customers, and trust me, they will treat you very well if you become their regular customer.
It is an easy-going bar and BBQ joint where everyone is welcome.
Its food is unique and affordable, and they do not compromise on quality. So, do not worry, you will get the best here.
536 Leonard St NW, Grand Rapids, MI 49504, United States
+1 6166086756
Tuesday-Saturday, 11:00 AM – 3:00 PM.
Mike's Wings
Mike's Wings serves all types of food, including wings, sandwiches, chicken strips, BBQs, and Polish dogs, which can also be ordered online for delivery and carryout.
Mike's wings are so special and mouth-watering that you will order them again and again. You will fall in love with its taste, aroma, and freshness.
Whether you want to slather them in sauces or have them dry-rubbed, they are tender and melt in your mouth good.
Can't wait to try it? Then what are you waiting for?
1808 Monroe Ave NW #2, Grand Rapids, MI 49505, United States
+1 6163619222
Monday -Sunday, 11:00 AM – 10:00 PM.
Grand Rapids Garage Bar & Grill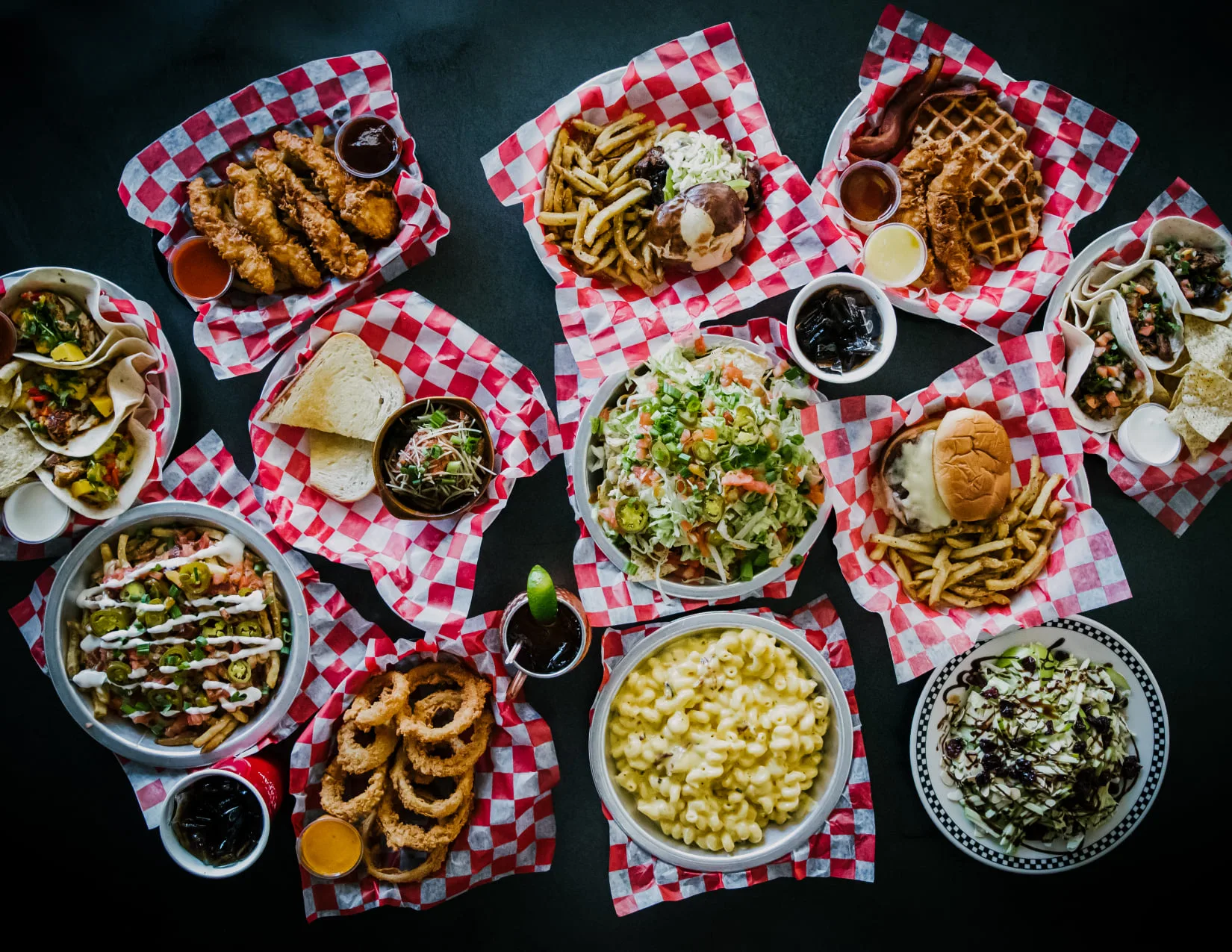 Grand Rapids Garage Bar & Grill has had its own story to tell since it was established.
It is an American-style restaurant that attracts a lot of tourists and local people.
Do you like grilled food or BBQs? If you are a fan of both, then this place is definitely for you.
Plus, it is also famous for its bar, where you can enjoy all your favorite drinks!
819 Ottawa Ave NW, Grand Rapids, MI 49503, United States
+1 6164540321
Monday –Thursday, 11:00 AM – 11:00 PM. Friday –Saturday, 11:00 AM – 1:00 AM.
Butcher's Union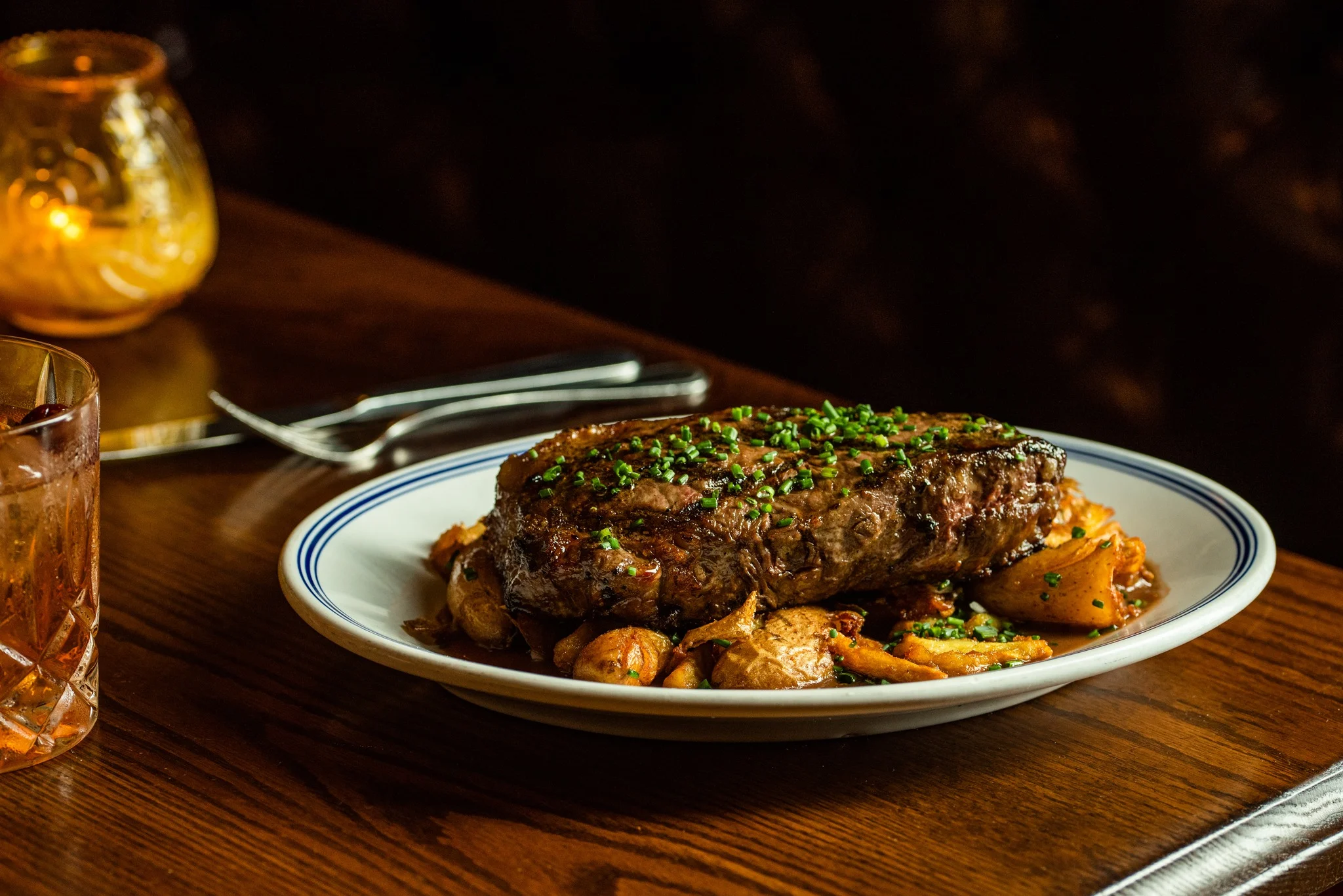 A modern gastropub with a heavy-meat menu is only available at Butcher's Union, which will definitely give you a good feeling with some good food.
Butcher's Union is famous because of its high-quality food and well-done services that offer a wonderful experience.
Do try it now. You will surely love the experience!
438 Bridge St NW, Grand Rapids, MI 49504, United States
+1 6165511323
Friday – Saturday, 4:00 PM – 12:00 AM. Tuesday – Thursday, 4:00 PM – 11:00 PM.
Daddy Pete's BBQ
Daddy Pete's BBQ is a slow-smoked BBQ joint that has a good reputation and offers valuable treatment.
They believe in giving their customers 'Daddy Pete's experience' that they will remember for the rest of their lives.
Here you will find great food, amazing hospitality, and outstanding service.
Their food is a must-try because it is delicious and tasty. Ribbies, St. Louis ribs, pulled pork, smoked chicken, wings, and more, are all exceptional.
2921 Eastern Ave SE, Grand Rapids, MI 49508, United States
+1 6164268439
Friday – Saturday, 11:00 AM – 7:00 PM.
Smokey Bones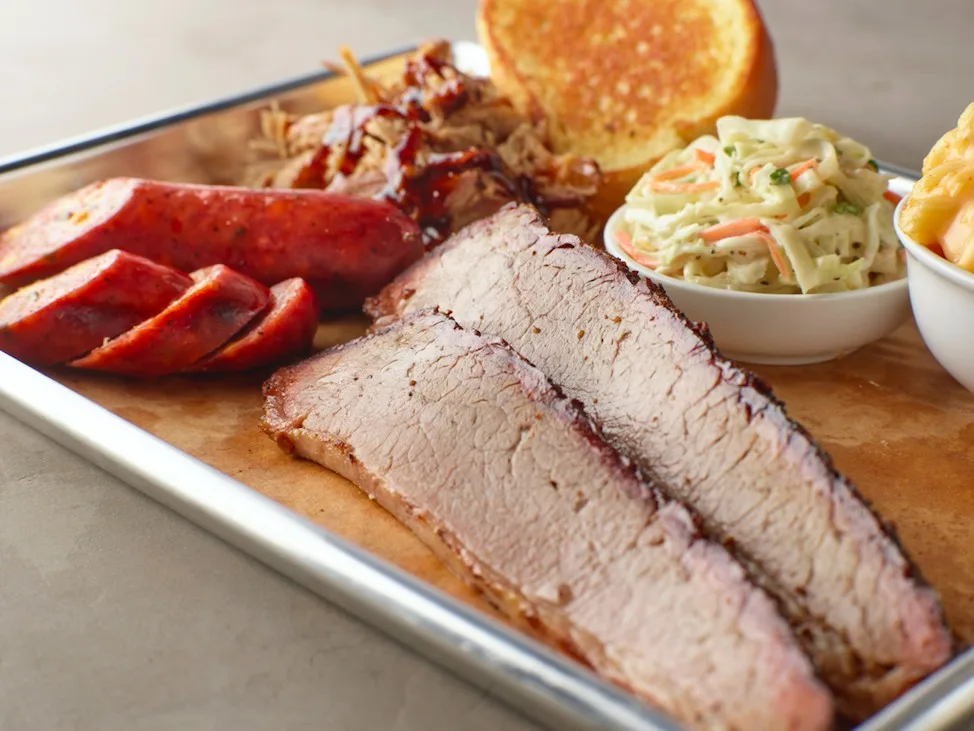 Smokey Bones Grand Rapids is a bar and a fire grill that offers multiple services and good quality food to its clients.
All new and hot off-the-grill food is available such as Asian Nachos, Angry Wings, Caramel Apple Cheesecake, Tailgater Bundles, Pork Shank, and Brisket Grilled Cheese.
Want to try all of them? Mouth-watering are they, aren't it? Why not try it right away.
4875 28th St SE, Grand Rapids, MI 49512, United States
+1 6169565398
Monday – Sunday, 11:00 AM – 12:00 AM.
You might also be interested in the following: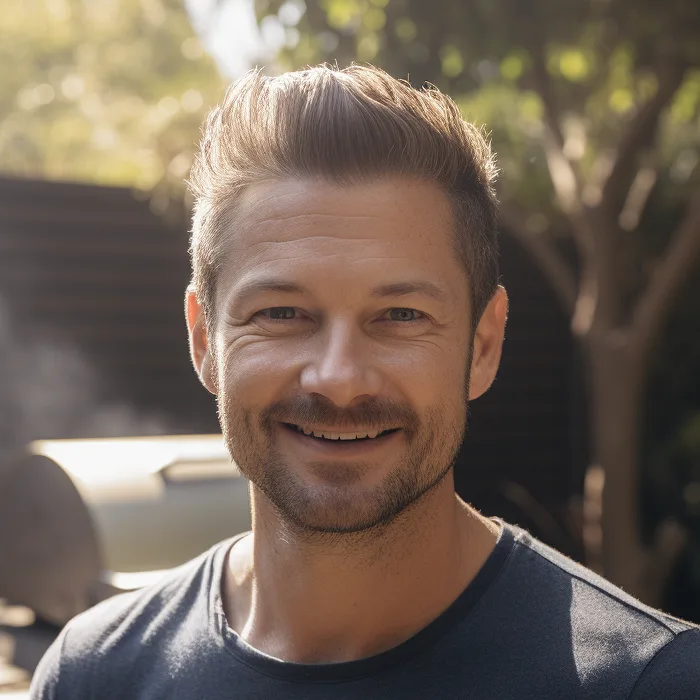 I have been smoking and grilling meat from an early age and enjoy sharing my knowledge and expertise through the hundreds of articles I have written about BBQ. I hope to make everyone's BBQ journey that little bit easier.