A beautiful port city located in North Carolina, Wilmington is a city of dreams for travelers and visitors.
It is rich in history. It is also known as the "Cape Fear Coast's Gateway" to the beaches. The Riverwalk has many shops, galleries, and restaurants.
It is a historically rich city where the battleship North Carolina is also moored.
It has beautiful weather. A place that attracts so many people is sure to have excellent BBQ spots.
Imagine sitting outside with a cold breeze in the air and a hot BBQ on your plate! Our taste buds are already tickling!
Here we have the best BBQ places in Wilmington you should try.
Best BBQ in Wilmington
Mission BBQ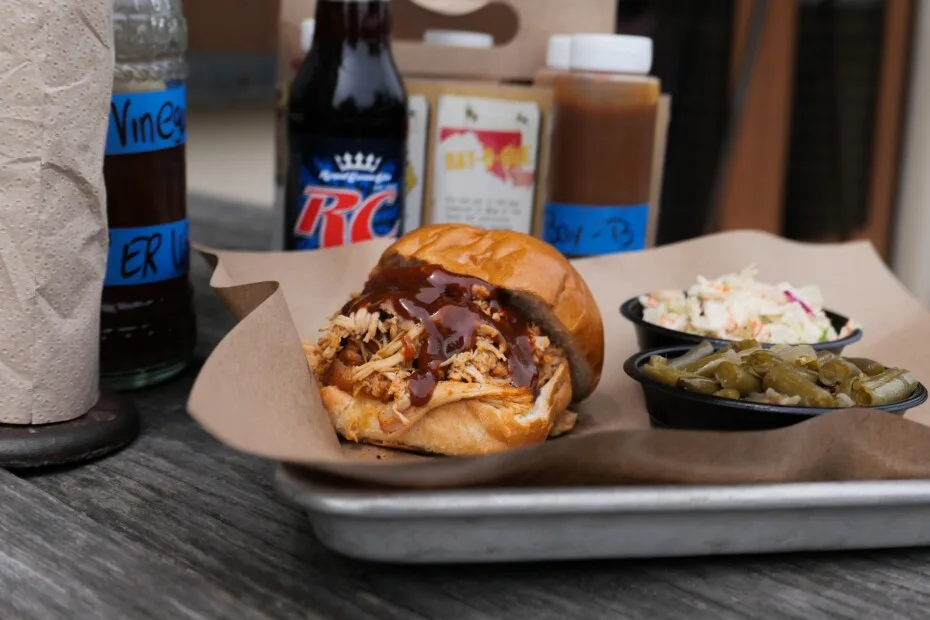 If you are looking for a true foodie "experience," MissionBBQ is the place to visit.
The BBQ sizes are amazing; the meat is succulent, and you can feel it melting in your mouth. The best thing about it is that you don't need to wait long.
The brisket comes out sizzling hot and delicious. Everyone standing up for the national anthem sends goosebumps down your back!
You need to visit it to get the entire experience.
351 S. College Rd., Wilmington, NC 28403-1713
+1 9103382858
Saturday–Monday, 11:00 AM –9:00 PM. Sunday, 11:30 AM –9:00 PM.
Jackson's Big Oak Barbecue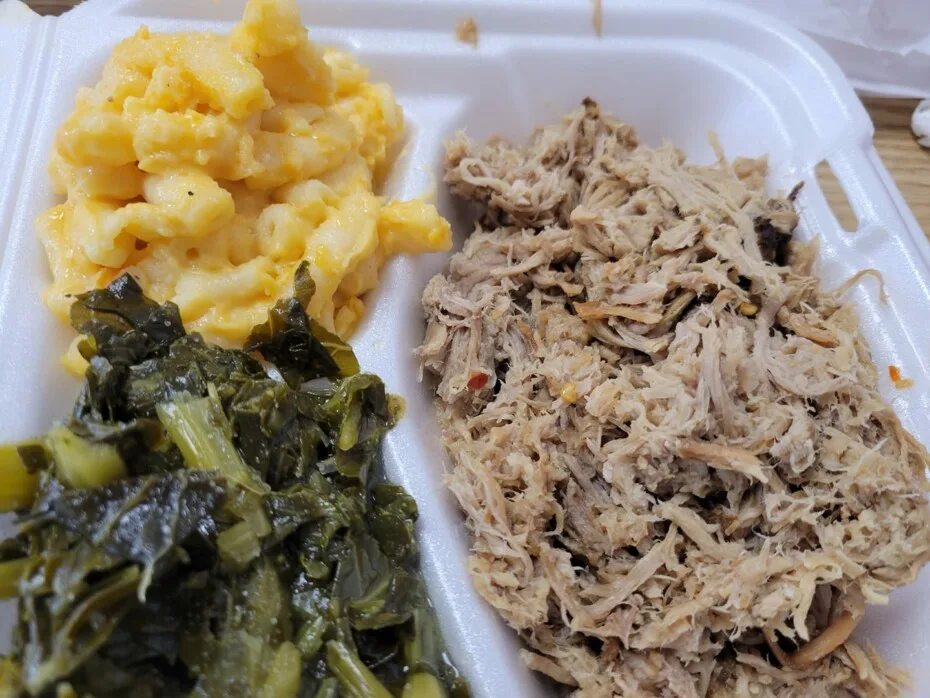 Jackson's Big Oak Barbecue is a cozy country dining place that provides consistent and appetizing food items along with quality services to meet all your BBQ cravings within the suburbs of Wilmington.
The menu includes the most delicious finger-licking barbecue, such as pulled pork, brisket, and more, along with different sides and mouthwatering pickles to complement your meals.
920 S Kerr Ave, Wilmington, North Carolina 28403, United States
+ 19107991581
Monday – Saturday, 11:00 AM – 6:00 PM.
Smithfield's Chicken 'N Bar-B-Q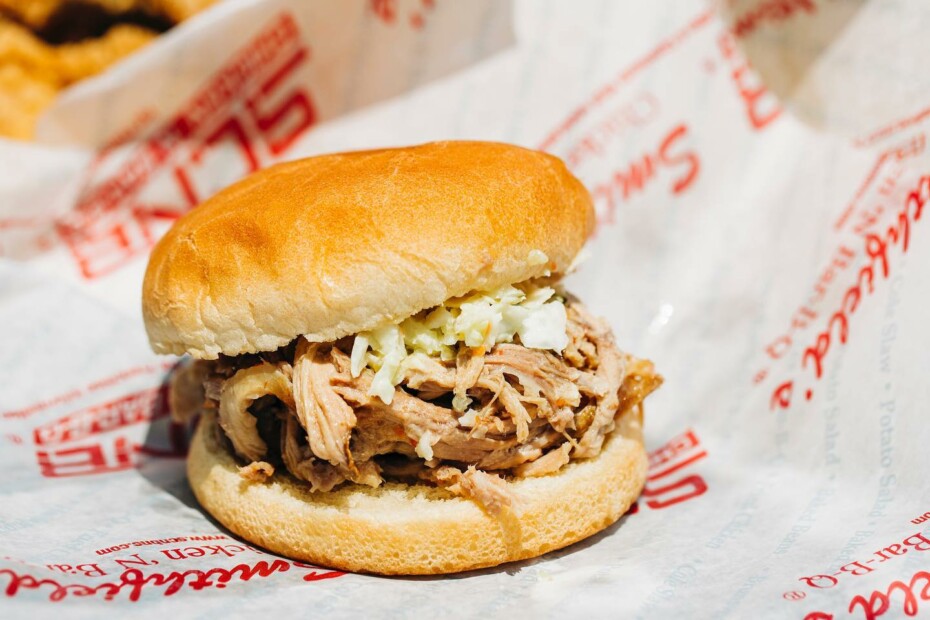 Smithfield's Chicken 'N Bar-B-Q is always grateful to serve their clients and customers no matter where they are from.
They have worked day and night to produce a smart dining place for the people of North Carolina who want to eat in style.
They serve almost all types of bar-b-que, hot food, and your favorite foods.
It has expanded its range of eateries to nearly 40 locations stretching from the North Carolina coast to Piedmont.
It's also located in Market Street, an amazing place to spend your afternoon after a nice hot BBQ plate!
7300 Market Street, Wilmington, NC 28405, USA
+ 19106864175
Monday–Thursday, 10:00 AM –9:30 PM. Friday–Saturday, 10:00 AM – 10:00 PM. Sunday, 10 AM –9:30 PM.
Moe's Original BBQ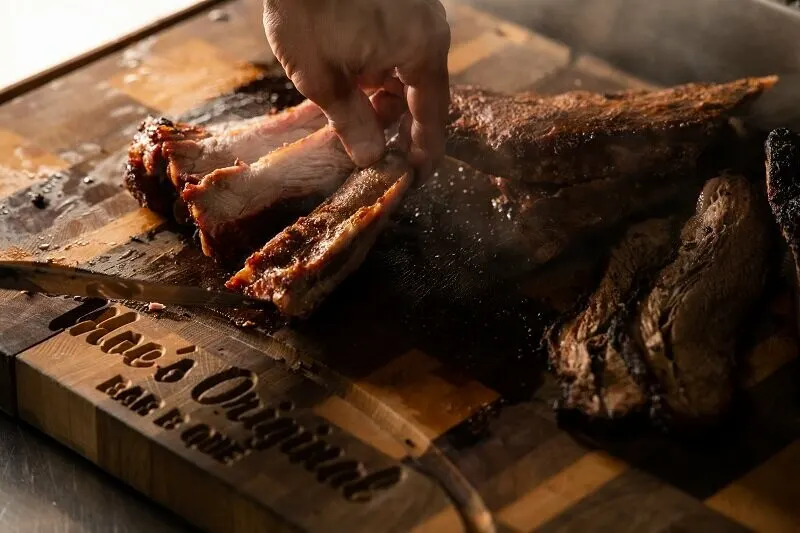 Moe's Original BBQ is one of the most amazing places where you will find all types of delicious food items like BBQ pulled pork, smoked chicken, and sticky ribs.
Its goal is to provide a quality atmosphere, food, and service to give its customers the best dining experience.
Over the years, Moe's has become a household name, so you definitely want to check them out!
5818 Oleander Dr, Wilmington, NC 28403, United States
+1 9107690617
Monday – Sunday, 11:00 AM – 9:00 PM.
Dickeys Barbecue Pit
If you need a wide variety of BBQ meats on your dinner table, Dickeys Barbecue Pit is the best choice in Wilmington.
You'll find mouthwatering brisket, pulled pork, smoked turkey meat, sausages, and more.
If you're not in the mood to go outside your home, you can easily curb your BBQ cravings with a super quick home delivery service.
Besides BBQ, there is a whole range of gluten-free items as well for those conscious about their diet.
5120 College Rd, Wilmington, NC 28412, United States
+19107775412
Monday–Sunday, 11:00 AM – 9:00 PM.
Mac's Speed Shop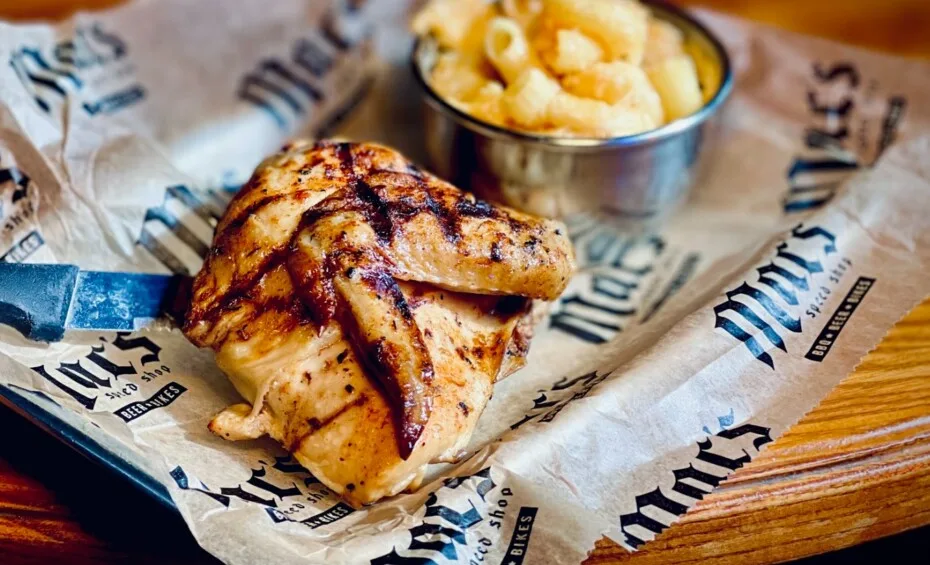 Mac's Speed Shop welcomes everyone to its premises with warm hugs, a fresh aroma, and some delicious food, of course.
Their menu includes everything that you desire right at the spot, from BBQs to different delicious cuisines.
Here you will find a high-quality BBQ meal composed of the finest individual tastes.
There is something that will tickle your palate for sure.
You can even order pulled pork, pulled chicken, St. Louis ribs, and Texas beef sausage by the pound!
4126 Oleander Dr, Wilmington, North Carolina 28403, United States
+1 9109476100
Monday–Thursday, 11:00 AM –10 PM. Friday–Saturday, 1 AM –11 PM. Sunday, 11:00 AM – 10 PM.
You might also be interested in: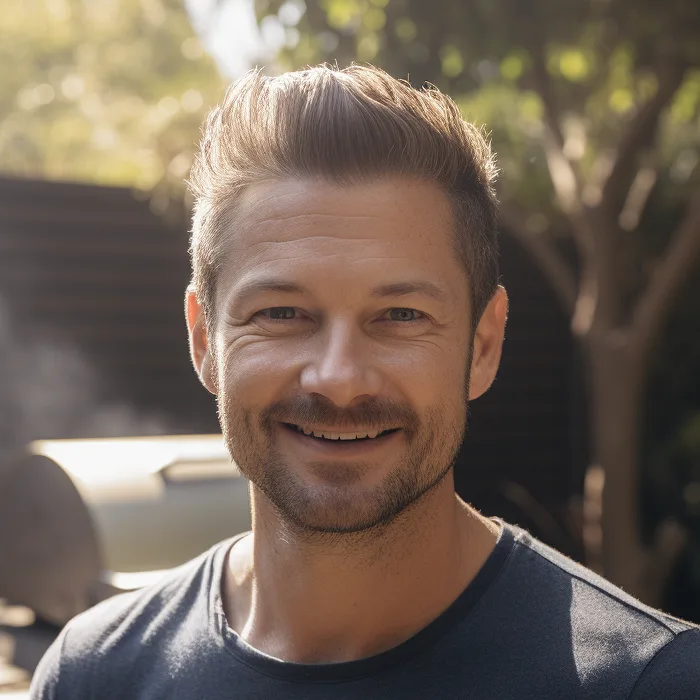 I have been smoking and grilling meat from an early age and enjoy sharing my knowledge and expertise through the hundreds of articles I have written about BBQ. I hope to make everyone's BBQ journey that little bit easier.