No barbeque party is complete unless there's a big bowl of delicious coleslaw sitting on the food table. This bbq coleslaw recipe will definitely become one of you and your family's must-have barbecue dishes.
Where Did Coleslaw Originate?
We can all be grateful to the Dutch for gifting us with coleslaw.
Even though the historical record shows us that contemporary coleslaw ingredients were used in the days of the Roman empire, mayonnaise was not created until the mid 18th century.
Scientists speculate that coleslaw landed on American shores in the 1700s along with Dutch immigrants. Coleslaw is comes from the Dutch word koolsla. Kool translates to cabbage, and sla is the contraction form of the phrase salade.
Dutch immigrants founded the great state of New York and made coleslaw from cabbages that grew around the border of the Hudson River.
From there coleslaw rose to fame during the beginning of the 1900s. This was due to the invention of mayonnaise in a jar, and it is still a popular bbq staple today.
What Is Red Slaw?
Red slaw, commonly called barbecue slaw, is a side dish made bbq sauce. It is usually an accompaniment to hot dogs, on pulled pork sandwiches, smoked chicken, ribs, hamburgers, and so much more.
How Is Bbq Coleslaw Different From Traditional Coleslaw
Red slaw is different from traditional coleslaw because it excludes mayonnaise as an ingredient. The most significant advantage of using red coleslaw instead of white coleslaw is it allows the coleslaw to be stored outside of the fridge for a longer time.
Typical ingredients of bbq coleslaw include green cabbage, white or apple cider vinegar, water, and ketchup, which gives the coleslaw its unique red color. Red slaw is a central part of Lexington barbecue, and it has made waves in the southeastern region of the US.
These states of the US call mayonnaise-based coleslaw white slaw to distinguish it from bbq coleslaw.
How To Make Bbq Coleslaw
This coleslaw takes less than 20 minutes to prepare. It is the perfect side dish to add to your bbq party menu. All you need to make this bbq coleslaw is a bag of coleslaw mix and a few simple ingredients to make the dressing.
Heat the mustard, apple cider vinegar, oil, ketchup, brown sugar, salt, pepper, garlic, onion, and Worcestershire sauce, paprika, chili pepper, and crushed red pepper flakes.
Cook it until the brown sugar melts and let it cool to room temperature. Pour the bbq dressing over the coleslaw mix, toss to combine, and chill it for a couple of hours.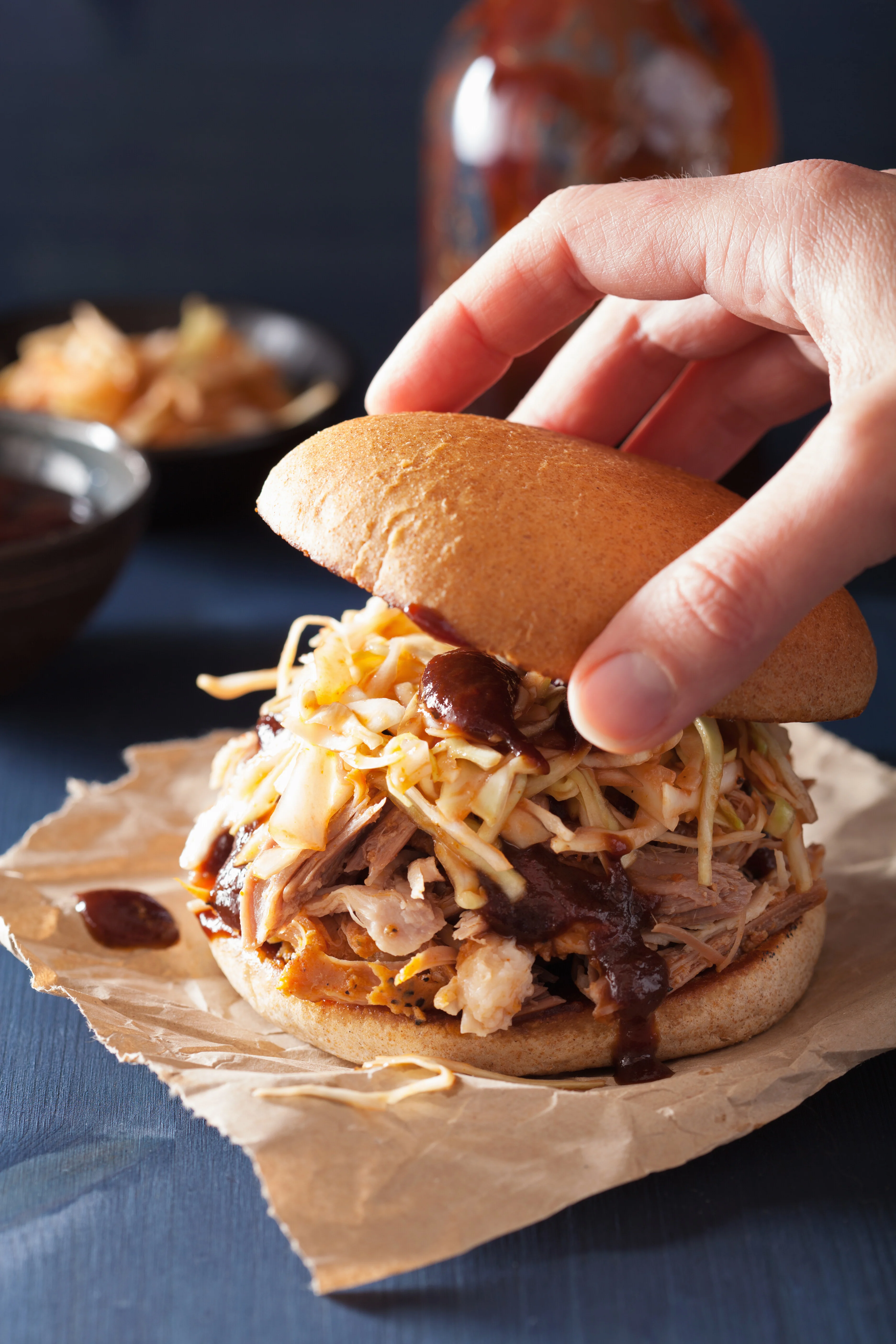 Bbq Coleslaw
This bbq coleslaw recipe will definitely become one of you and your family's must-have barbecue dishes.
Equipment
Whisk

Saucepan

Large bowl

Measuring spoon

Tongs
Ingredients
1

tbsp

yellow mustard

4

tbsp

apple cider vinegar

½

cup

vegetable oil

½

cup

ketchup

⅓

cup

brown sugar

1

tsp

kosher salt

½

tsp

pepper

2

cloves, grated garlic

¼

cup

onion, grated

1

tbsp

Worcestershire sauce

1

tbsp

smoked paprika

½

tbsp

chili powder

1

tsp

crushed red pepper flakes

1

16oz

package shredded coleslaw mix
Instructions
Whisk the yellow mustard, apple cider vinegar, vegetable oil, ketchup, brown sugar, salt, pepper, garlic, onion, Worcestershire sauce, smoked paprika, chili powder, and red pepper flakes in a saucepot.

Cook the bbq coleslaw dressing over medium-high heat until the brown sugar crystals melt.

Remove the bbq coleslaw dressing from the stove and allow it to cool completely.

Add the shredded coleslaw mix into a large bowl and pour the bbq coleslaw dressing over it.

Toss the bbq coleslaw, cover it with plastic wrap and refrigerate for 4-6 hours before serving.
Nutrition
Serving:
110
g
Calories:
188
kcal
Carbohydrates:
17.08
g
Protein:
1.25
g
Fat:
13.95
g
Saturated Fat:
11.16
g
Polyunsaturated Fat:
0.03
g
Monounsaturated Fat:
1.63
g
Sodium:
451
mg
Potassium:
210
mg
Fiber:
2.1
g
Sugar:
13.43
g
Vitamin A:
724
IU
Vitamin C:
29.3
mg
Calcium:
42
mg
Iron:
0.85
mg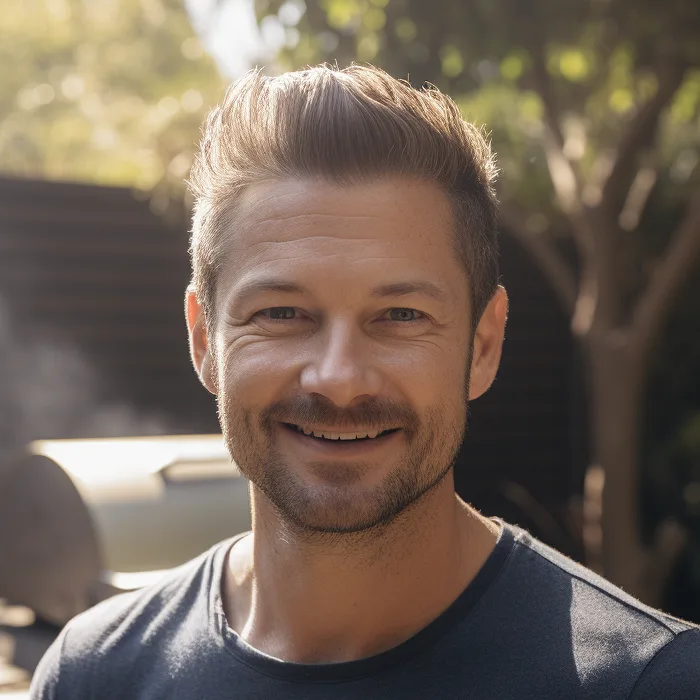 I have been smoking and grilling meat from an early age and enjoy sharing my knowledge and expertise through the hundreds of articles I have written about BBQ. I hope to make everyone's BBQ journey that little bit easier.