Idaho's capital, Boise, was founded during the gold rush era of the 1800s.
What was once a village near Fort Boise has grown into the metropolis we know today over the last 180 years.
While gold is no longer a major draw for visitors to Boise, the city's abundant natural resources continue to make it a desirable location to reside.
Besides being known as the city of trees, Boise also offers amazing BBQ cuisine for those wandering with empty stomachs.
You'll discover a range of styles and unique twists at Boise's best barbecue places, from classic Southern-style barbecue to Hawaiian BBQ. Here we will go over the best BBQ spots in town.
Best BBQ in Boise
Goodwood Barbecue Company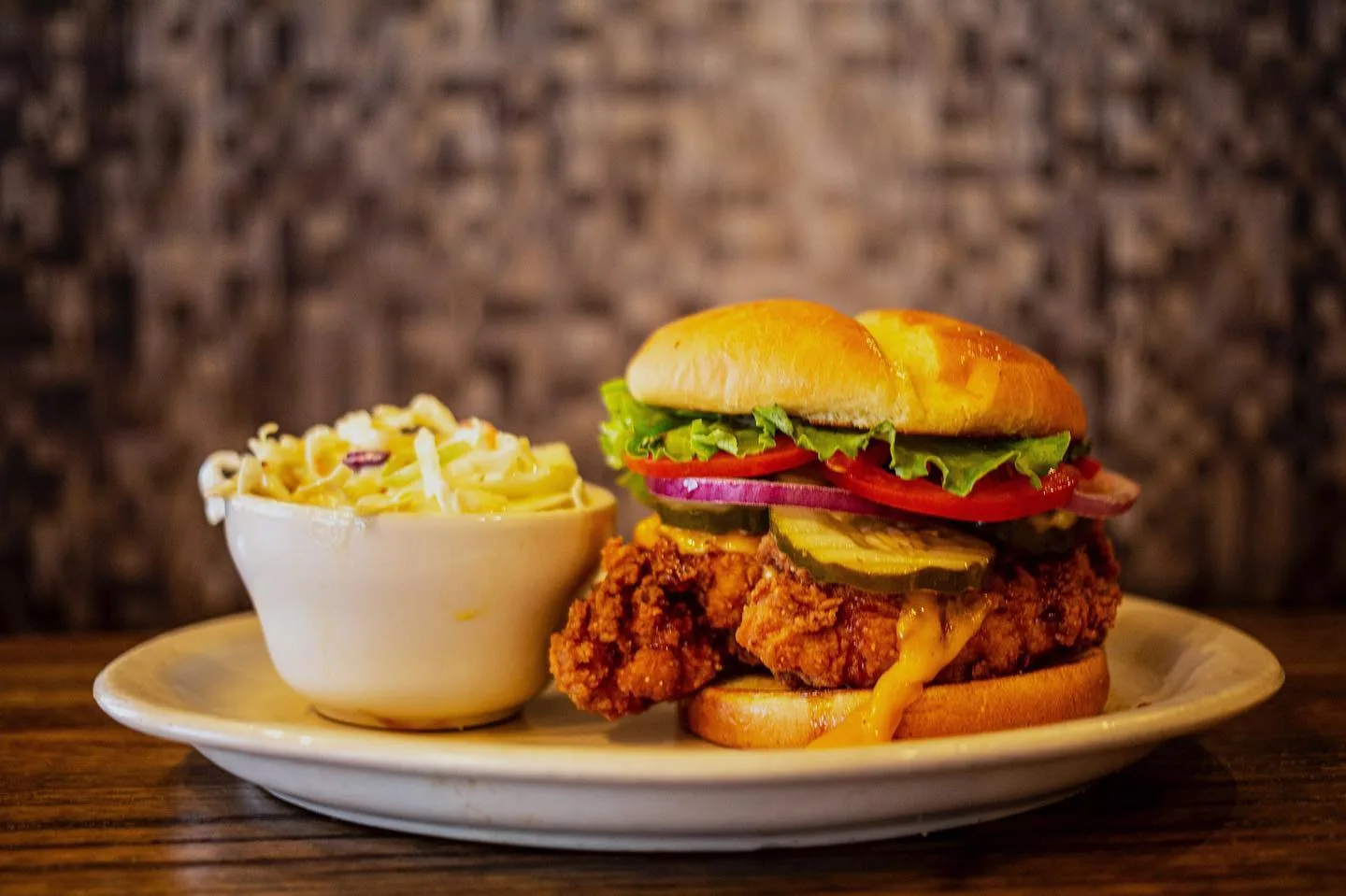 Goodwood Barbecue Company is a small-scale BBQ restaurant that serves Southern favorites with a Western twist.
They ensure the concept of daily fresh food, diversity, and value in a menu centered on the unique method of closed-pit cooking, as well as a team-oriented service style.
Customers here can experience the freshness of a product as well as the distinctiveness that only high-quality ingredients can provide with each bite.
Goodwood Barbecue Company should be your first stop if you're looking for a place to unwind while enjoying some delicious BBQ.
7849 W Spectrum St, Boise, ID 83709, United States
+1 2086587173
Monday – Thursday, 11:00 AM–8:30 PM. Friday – Sunday, 11:00 AM –8 PM.
BBQ4LIFE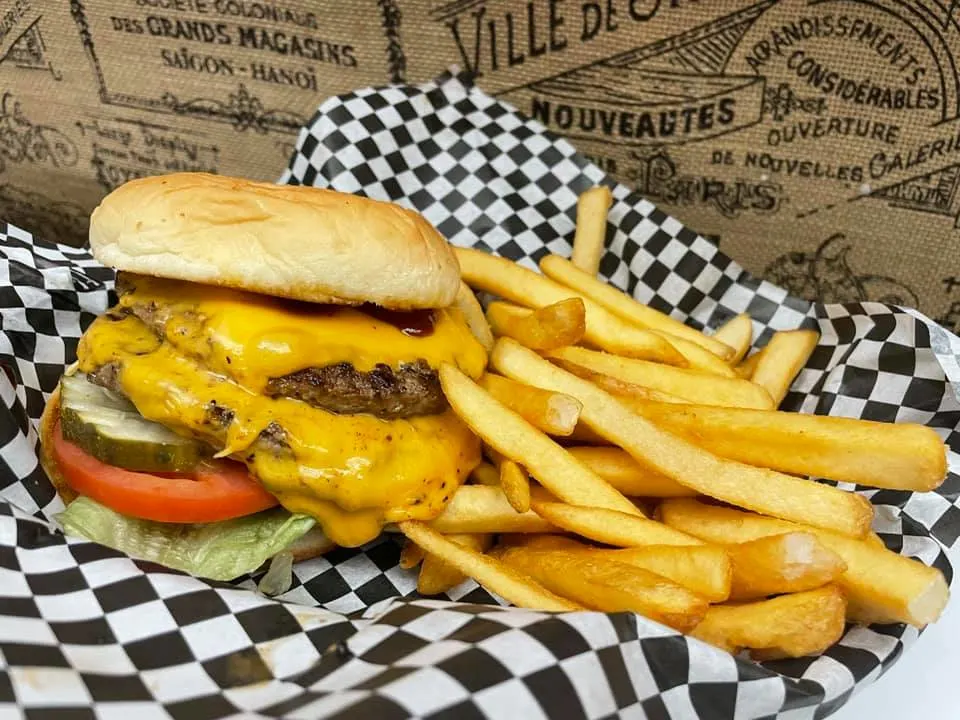 BBQ4LIFE is a casual, simplified BBQ eatery managed by a family that serves pecan-smoked meats and vegan food.
Many of their recipes are gluten-free and made using fresh, local, and natural ingredients.
Their restaurant serves delectable vegan smoked foods that are prepared separately from the meat dishes.
House smoked pulled pork, cured and smoked pastrami, and burgers are all fantastic. But try their French toast.
It's created with thick pieces of Hawaiian bread and loaded with pulled pork, mac n cheese, and BBQ sauce, then topped with maple syrup and powdered sugar.
When you're in Boise, don't forget to swing by BBQ4LIFE since the prices are reasonable and the food is delicious!
930 S Vista Ave, Boise, ID 83705, United States
+1 208 639 0568
Sunday – Saturday, 11:00 AM–9:00 PM.
Magnificent Garden
Magnificent Garden brings the greatest of Korean cuisine to Boise and is a family-owned and operated restaurant.
At Magnificent Garden, you can taste the South Korean Cuisine and experience delectable Korean BBQ.
Their staff has been mixing the finest ingredients with time-honored recipes to provide you with the authentic dining experience you desire.
The best thing about Korean BBQ is that they bring the ingredients over to your table, set up the grill, and you can start to BBQ your meats and veggies.
It's definitely a fun experience with the family!
980 N Milwaukee St, Boise, ID 83704, United States
+1 208 658 8899
Sunday – Thursday, 11:00 AM –10:00 PM. Friday – Saturday, 11:00 AM –11:00 PM.
Saint Lawrence Gridiron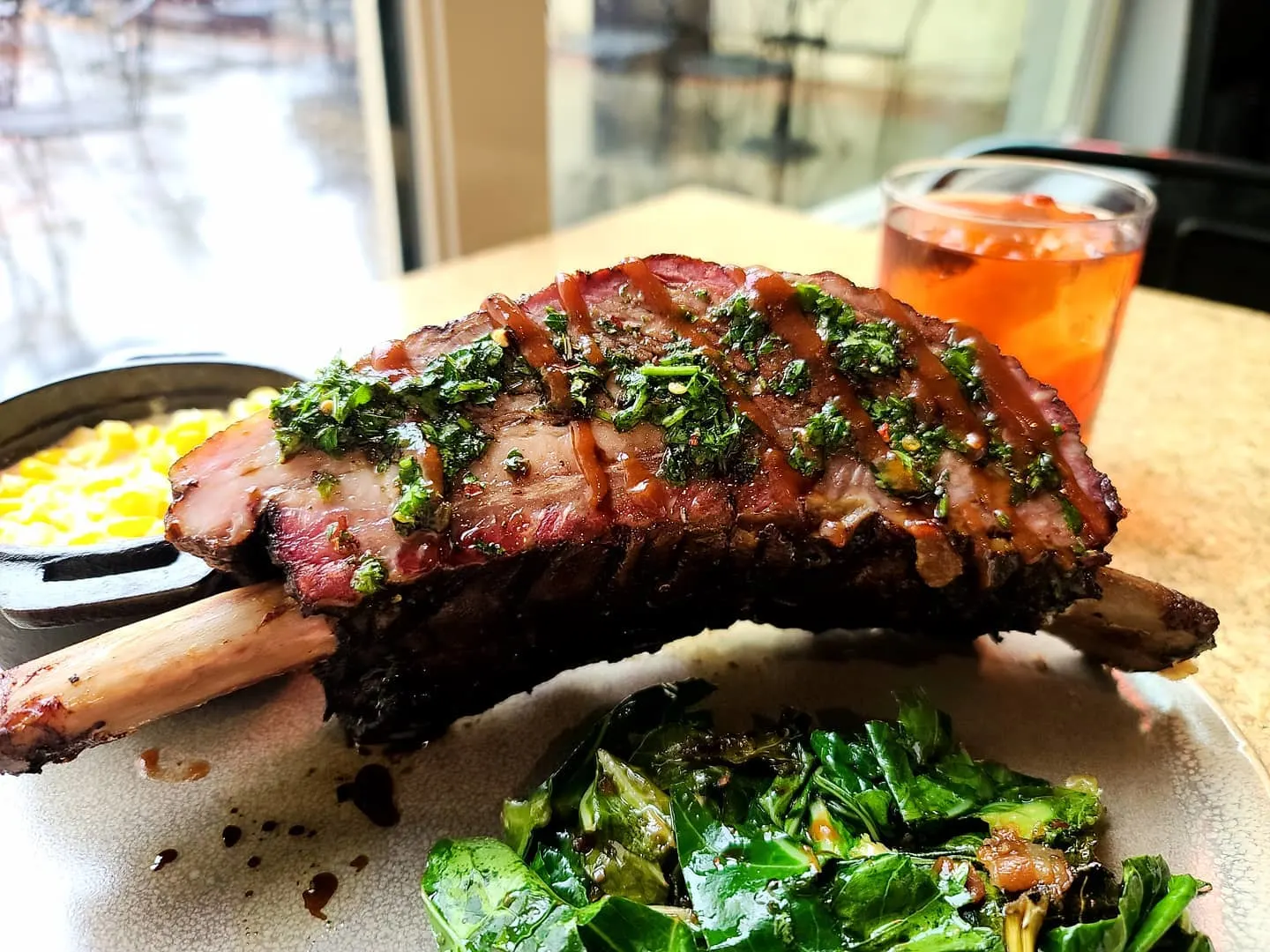 Saint Lawrence Gridiron, in a rustic-chic setting, is a lively New American cafe providing enhanced food and craft beverages.
They improve everything you know about BBQ by exploring the foundations of American food and providing smoked goodness you'll love.
They serve authentic smoked meats prepared in a 'stick burner' smoker. This should be on your list of places to visit again and again.
705 W Bannock St, Boise, ID 83702, United States
+1 2084335598
Monday, 4:00 PM–10:00 PM. Tuesday – Wednesday,4:00 PM–9:00 PM. Thursday, 12:00 PM –9:00 PM. Friday, 12:00 PM –10:00 PM. Saturday, 10:00 AM –10:00 PM. Sunday, 10:00 AM –9:00 PM.
Tucanos Brazilian Grill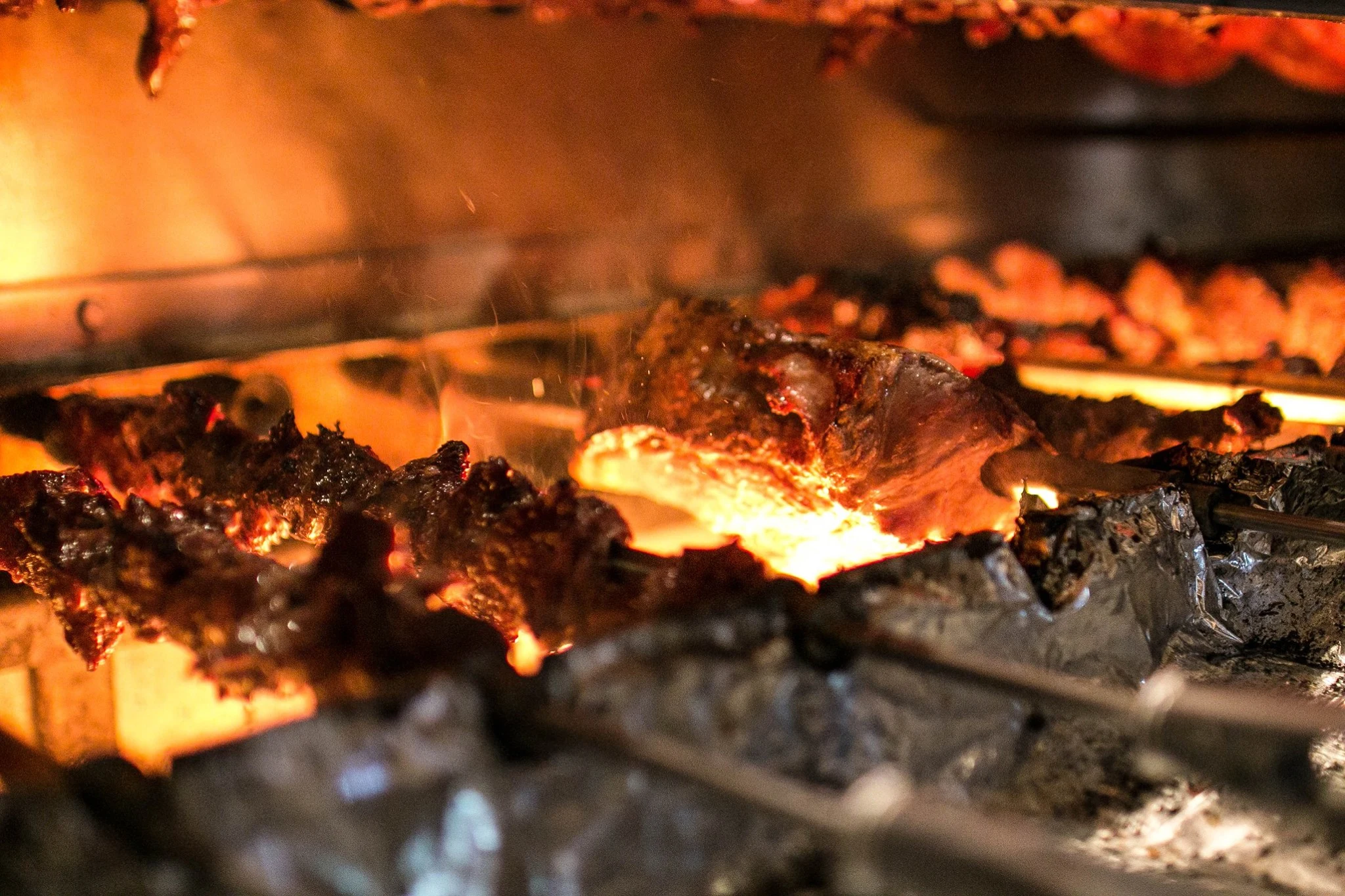 Tucanos Brazilian Grill is a Brazilian steakhouse that serves as much as you can eat specialty skewers and churrasco served in a lively environment.
They have a fantastic variety of high-quality meats, including sirloin, beef brisket, tenderloin, pork loin, sausage, and more!
The salad festival has fresh, delectable options, as well as luscious lobster bisque, and the service is really outstanding.
The cost is a little higher than average, but it is well worth it.
Tucanos Brazilian Grill offers a unique dining experience while also satisfying your hunger.
1388 S Entertainment Ave, Boise, ID 83709, United States
Monday – Thursday, 11:00 AM – 9:00 PM. Friday – Saturday, 11:00 AM – 10:00 PM.
+1 208 343 5588
Longhorn Steakhouse
LongHorn Steakhouse is a casual steakhouse chain with a ranch-style atmosphere that specializes in grilled beef and other American meals.
Making their famed, expertly constructed steaks begins with selecting high-quality cuts and concludes on the grill.
Because great steak deserves it, LongHorn Steakhouse does things the right way.
The steaks grilled and smoked over hickory woods leave a flavor explosion in your mouth and a satisfying feeling in the stomach.
The cuisine and drinks are delectable, and the service is outstanding. You can always count on their meals to lift your spirits!
7997 Franklin Rd, Boise, ID 83709, United States
+1 2083759398
Sunday – Thursday, 11:00 AM–10:00 PM. Friday – Saturday, 11:00 AM–11:00 PM.
#1 Mongolian BBQ
#1 Mongolian BBQ serves classic Mongolian barbecue prepared to perfection in front of your eyes.
They have over seven different sauces to try, as well as a mix of sauces to tantalize your taste buds.
Here, you can expect to have a deliciously satisfying lunch with friends, family, and loved ones. The lunch and dinner are on a bowl basis.
You choose between the vegetables, protein, and sauce you like, and they'll create this marvel of a dish that will have you dancing in your chair.
8249 W Overland Rd #180, Boise, ID 83709, United States
+1 208 321 1240
Monday – Thursday, 10:45 AM–9:00 PM. Friday – Saturday, 10:45 AM–10:00 PM. Sunday, 12:00 PM–8:00 PM.
You might also be interested in the following: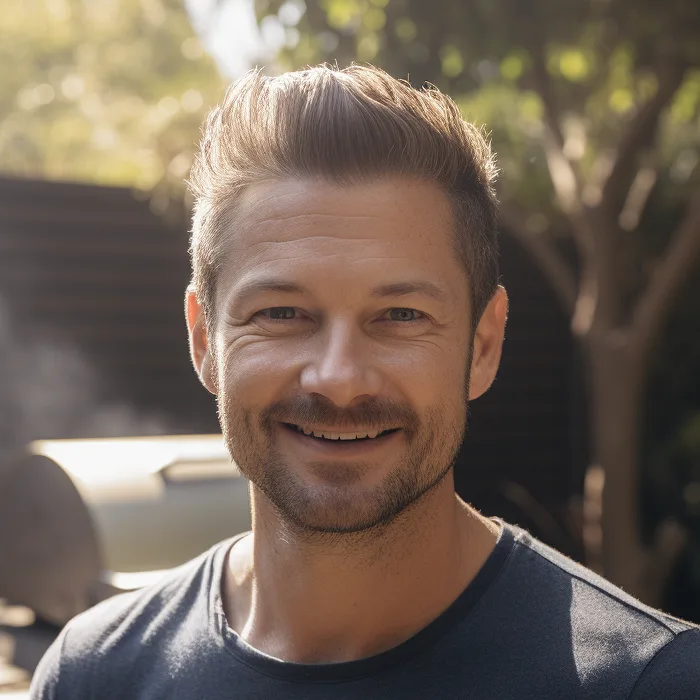 I have been smoking and grilling meat from an early age and enjoy sharing my knowledge and expertise through the hundreds of articles I have written about BBQ. I hope to make everyone's BBQ journey that little bit easier.