There's no arguing that Arizona is home to some of the best barbecue joints.
Barbecue spots here have an expertise in preparing absolutely juicy, tender, and well-smoked meats with enjoyable sauces.
If you are in the mood to have a plate or plates of barbecue in Arizona, here are the 10 best BBQ in Arizona.
Best BBQ in Arizona
Little Miss BBQ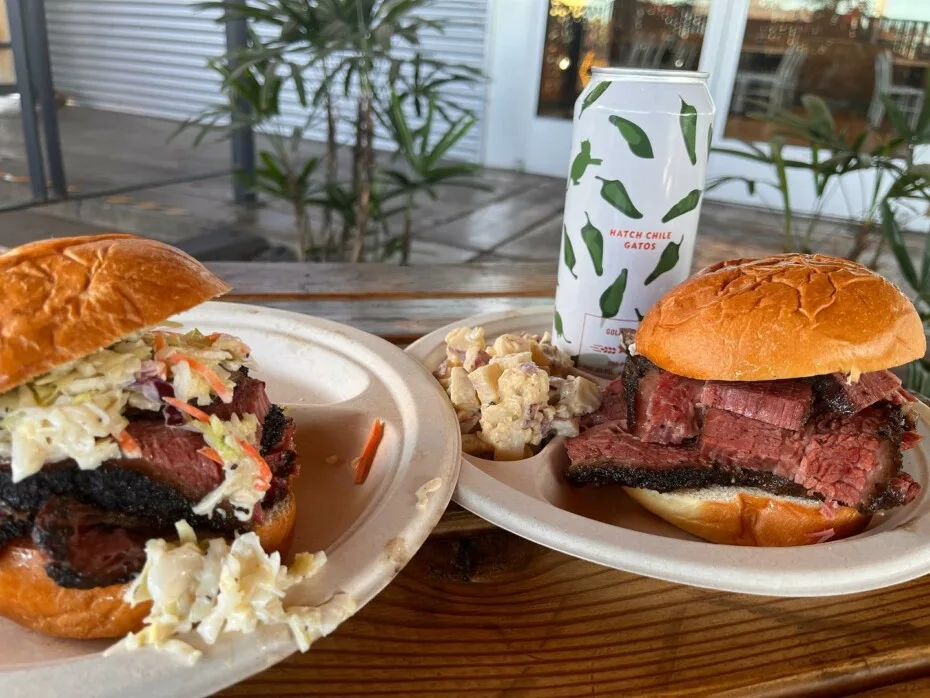 Little Miss BBQ is a BBQ joint dedicated to providing customers sumptuous meats to satisfy their appetite for BBQ.
This barbecue spot, originating from Texas, was developed after the owner won first place at a BBQ contest. So you know the food is going to be good here.
They serve awesome central Texas-style BBQ prepared using Arizona white oak, mesquite, pecan, and pistachio woods.
Proper seasoning of meats is done to produce the unique taste that can only be found in Little Miss BBQ.
4301 E University Dr, Phoenix, AZ 85034, United States
Wednesday – Saturday, 11 AM –4 PM.
+1 6024371177
Joe's Real BBQ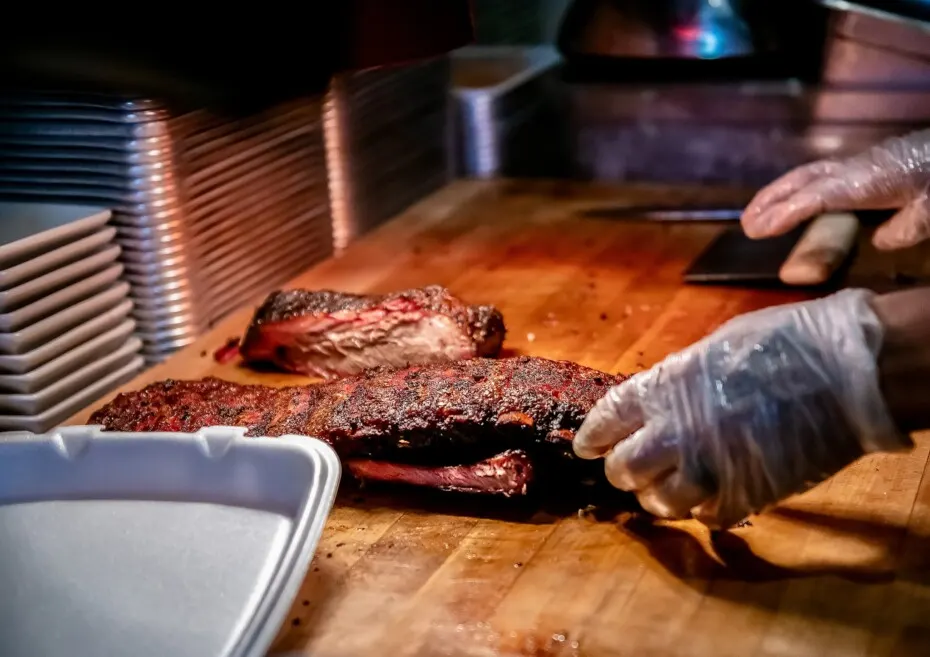 Located on Gilbert Rd, Joe's Real BBQ was opened by two locals in 1998.
Since the opening of this BBQ spot, Joe's Real BBQ has been creating waves with its attractive and appealing meals.
Joe's meats are mostly enjoyed in sampler platters. They have top-notch skills in making excellent BBQ.
301 N Gilbert Rd, Gilbert, AZ 85234, United States
Monday – Sunday, 11 AM –9 PM.
+1 4805033805
Bobby-Q BBQ Restaurant and Steakhouse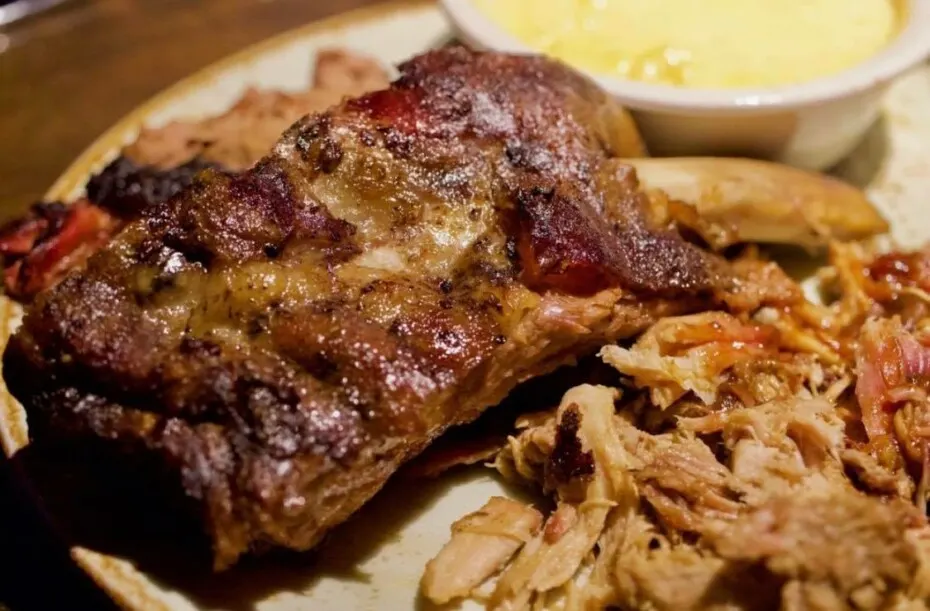 Bobby-Q BBQ Restaurant and Steakhouse is a popular local favorite that is known for their slowly cooked tender meats topped with special dry rub.
Lots of delicious sides and dishes are being freshly prepared daily.
Well, smoked meats with a perfect blend of spices will always leave a tang taste, inviting you to visit this place another time.
Fall-off-the-bone ribs, hand-pulled pork, and fork-tender brisket are all popular items you should try!
8501 N 27th Ave, Phoenix, AZ 85051, United States
Monday – Wednesday, 11 AM –8:30 PM. Friday – Saturday, 11 AM –10 PM.
+1 602 995 5982
Pork on a Fork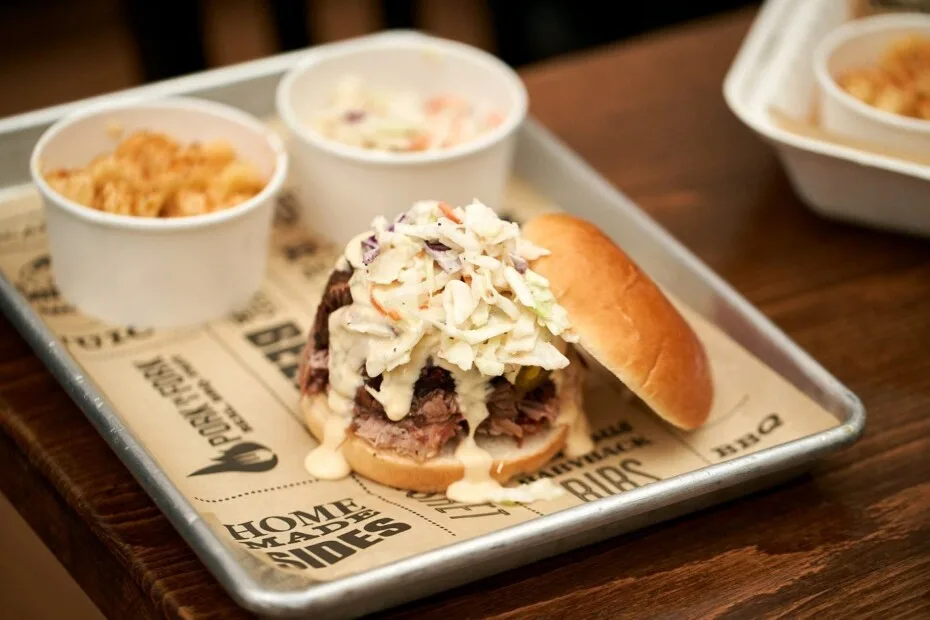 Pork on a Fork has received a lot of positive reputation over the years.
Having appeared in the USA today and the Cooking Channel, one can easily assume that BBQ doesn't get any better than this in Arizona.
It's locally owned and operated, but its reputation has preceded it.
Unique and special BBQ menus are being offered here.
Meats are being smoked overnight for about 15 hours to make them so tender that it simply melts in your mouth.
BBQ sauces like zippy mustard glaze and smoky tangy go well with the meats, giving it a proper zing!
1515 W Deer Valley Rd, Phoenix, AZ 85027, United States
Tuesday – Wednesday, 11 AM –6 PM. Friday and Saturday, 11 AM –8 PM. Sunday, 11 AM –3 PM.
+1 6234341794
Rudy's Country Store and Bar-B-Q
Located in a barn-like setting, Rudy's Country Store and Bar-B-Q serve the real deal when it comes to good barbecue. Meats are slowly and intentionally smoked over Oakwood.
They offer Texas-style BBQ, which are uniquely flavored and have balanced spice.
Brisket, turkey meat, and pulled pork taste so excellently well and irresistible. Do drop by for some of the best BBQ in town.
7300 W Chandler Blvd, Chandler, AZ 85226, United States
Sunday – Thursday, 7 AM – 10 PM. Friday – Saturday, 7 AM -10:30 PM.
+1 480 874 6440
Can't Stop Smokin' BBQ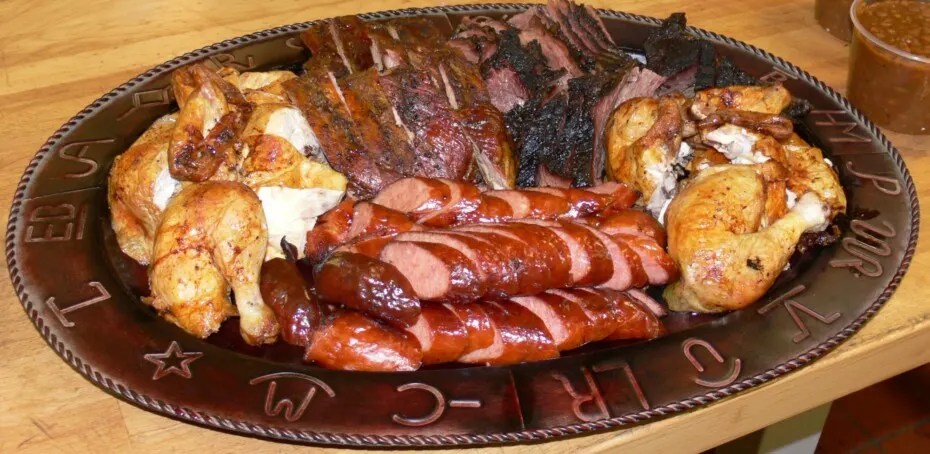 Can't Stop Smokin' BBQ has a nice ring to its name – they can't stop smokin' nicely selected and freshly prepared meats. It is a BBQ joint with a cafeteria-style service.
The menu here is really extensive, offering lots of meat choices which could be purchased as sandwiches or as part of a combination meal. The sides are homemade and taste heavenly.
Visit Can't Stop Smokin' BBQ for a feel of what good BBQ should taste like.
7250 W Chandler Blvd, Chandler, AZ 85226, United States
Friday – Saturday, 11 AM – 9 PM. Sunday – Thursday, 11 AM – 8 PM.
+1 4803984827
Bigfoot BBQ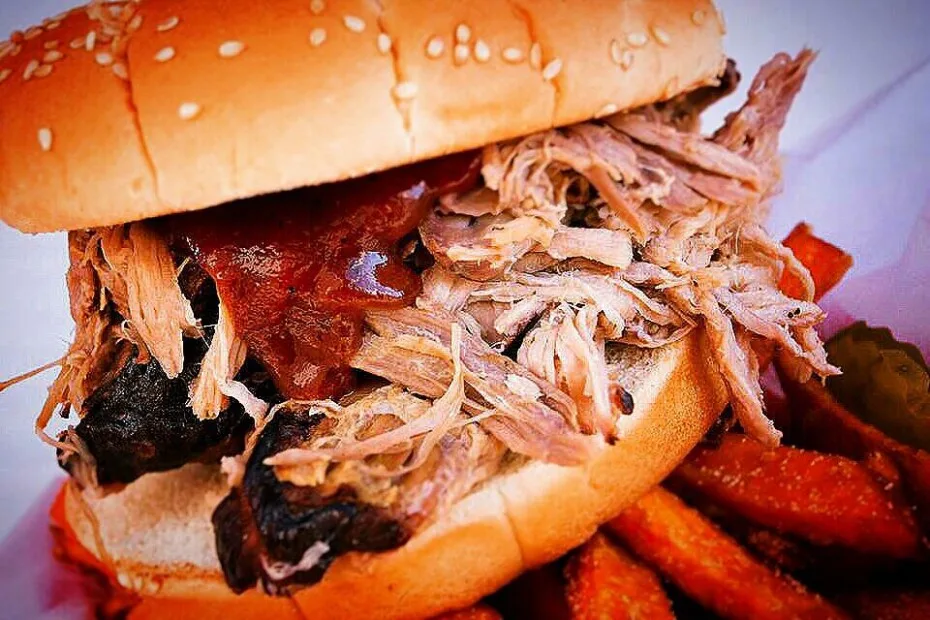 With 20 years of experience in the food industry, the chef and owner at the Bigfoot BBQ decided to start their own BBQ joint in 2003.
They haven't strayed from their goals of providing fantastic flavorful smoked meats at unbelievable prices.
Located in Flagstaff, Bigfoot BBQ can be regarded as a hidden gem. They offer the smokin' bulldawg, which is well splattered with cheese.
Homemade sides are the perfect companion with their tender meats. Stop here with friends or your date, and you'll be glad you did.
In the Old Town Shops, 120 N Leroux St, Flagstaff, AZ 86001, United States
Wednesday – Sunday, 11:30 AM – 9 PM.
+1 9282261677
Nakedq BBQ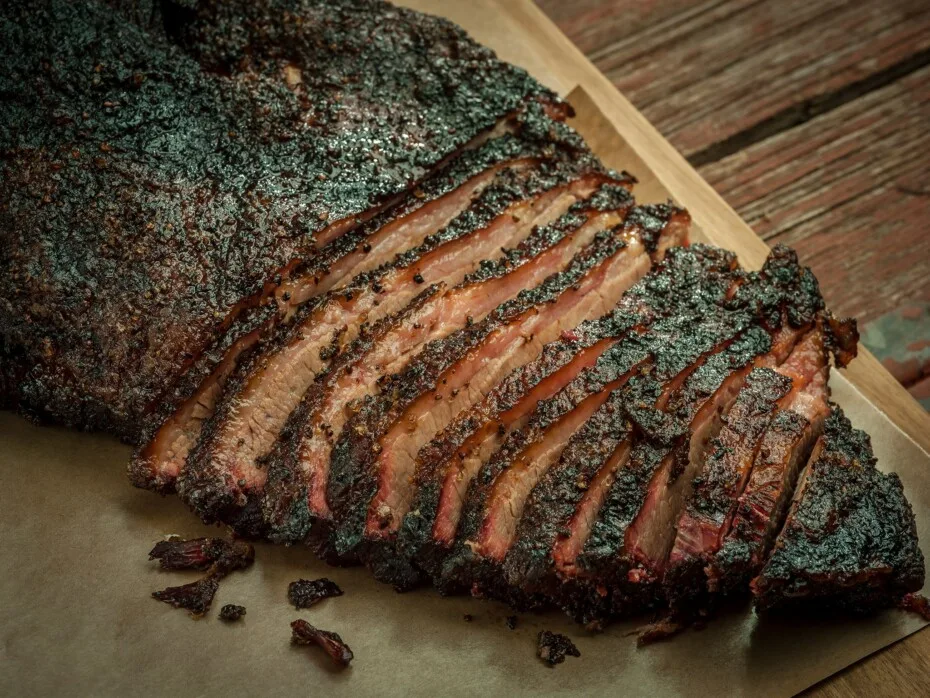 NakedQ BBQ is located in Bell Rd with a laid-back setting serving delectable BBQ with awesome sides.
Located in a chill environment with a nice and comfortable atmosphere, you'll feel like you're at home.
The staff is extremely welcoming and friendly. We recommend ordering the pulled chicken sandwich and sliced brisket.
They are yummy, tender, and juicy, melting on the tongue with each bite.
2340 W Bell Rd, Phoenix, AZ 85023, United States
Monday – Wednesday, 11 AM –4 PM.
+1 6024394227
Arizona BBQ Company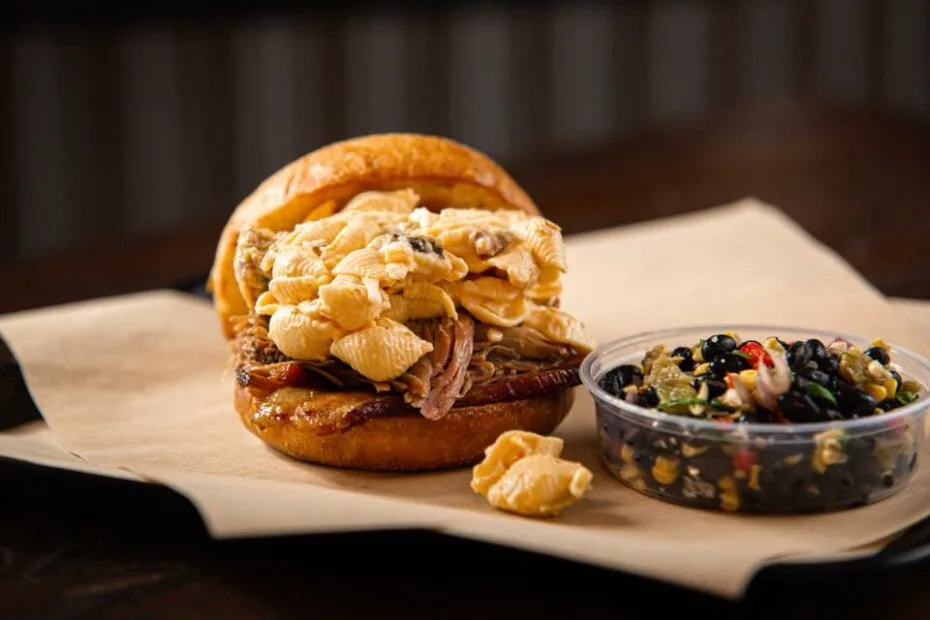 Offering traditional and Southwest flavors, Arizona BBQ Company sticks close to home in Arizona.
The eatery is well-known among the locals, and they are quite famous for giving back.
With a Le Cordon Bleu-trained chef that prepares French-inspired BBQ, the place offers fantastic grub.
Do try the Superstition Combo. It speaks perfection and tastes delicious. Hearty plates of taco and sides, brisket burrito, beans, and corn with smoked meats are extremely delicious here.
You won't forget the taste once you let yourself indulge in it.
1534 E Ray Rd #110, Gilbert, AZ 85296, United States
Monday – Thursday, 11 AM –7 PM. Friday – Saturday, 11 AM– 9 PM.
+1 4803614180
Texas BBQ House
Texas BBQ House prepares classic BBQ and sides. Meats are low and slow smoked using oak wood, and family recipes here can't be found elsewhere.
The brisket has a perfect texture and the right amount of tenderness.
BBQ here is served on white butcher paper, the true Texan way.
Smoked meats are complemented with loads of side dishes, all of which are heart-warming and will make you smile with each bite. You can even request extra sauce on your meats and sides.
Don't forget to end the night with their famous banana pudding, and it is irresistible!
5037 S 24th St, Phoenix, AZ 85040, United States
Tuesday– Wednesday, 10 AM –2 PM.
+1 6023436447
You might also be interested in: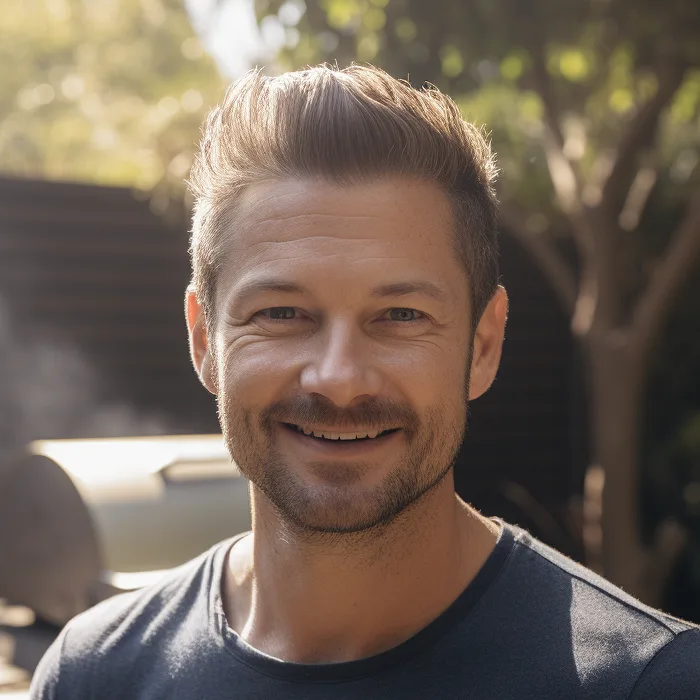 I have been smoking and grilling meat from an early age and enjoy sharing my knowledge and expertise through the hundreds of articles I have written about BBQ. I hope to make everyone's BBQ journey that little bit easier.