Known for its beautiful natural surroundings, Chattanooga is a scenic city.
It's the perfect place for outdoorsy residents who enjoy climbing, hiking, jogging, and other activities.
With so much focus on outdoor activities, you can build quite the appetite, and Chattanooga is no stranger to good BBQ.
If you're up for BBQ, try some from our list of the 10 best BBQ in Chattanooga.
Best BBQ in Chattanooga
Sugar's Ribs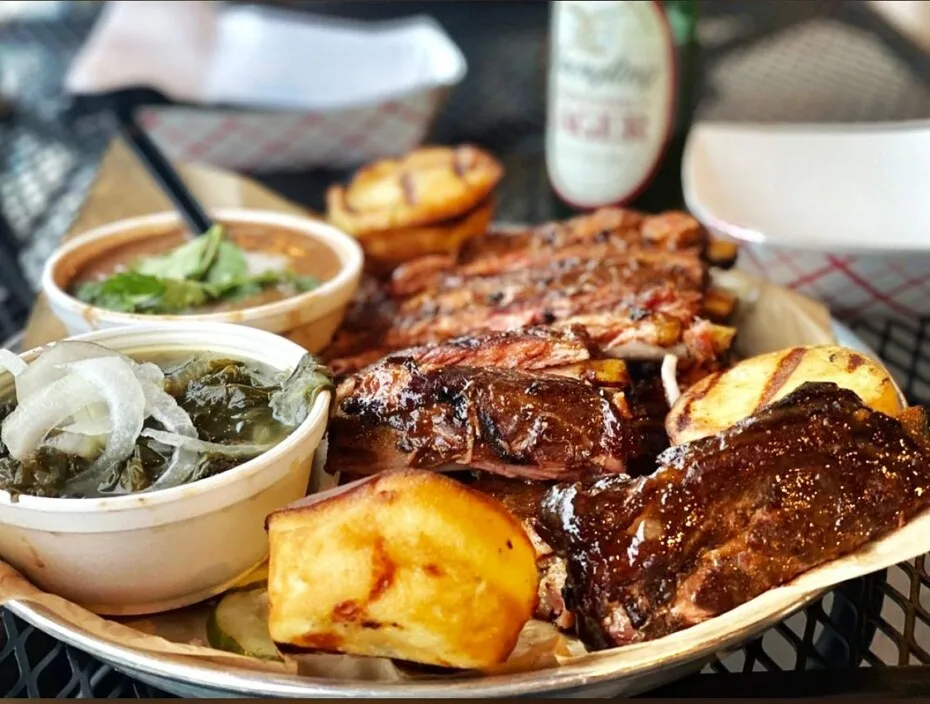 Sugar's Ribs is definitely for the BBQ purist! It has fresh meat quality tastes just like you would cook in your backyard.
They have old-style BBQ taste with modern comfort in their restaurant.
They smoke spareribs in the old south fashion style, it's moist on the inside and extra crunchy with a flavorful bark on the outside.
The views are great, and the food here is fantastic. What more can one ask for?!
2450 15th Ave, Chattanooga, TN 37404-5562
Monday – Sunday, 11:00 AM – 9:00 PM.
+1 4238261199
Hickory Pit Bar-B-Que
Hickory Pit has been serving sizzling and spicy meat since 1984.
Hickory Pit restaurant has three major goals: best quality food, reasonable prices, and a comfortable venue.
Focusing on these three goals, the Hickory Pit has become a local's favorite dine-in spot.
All BBQ items are dry-rubbed with their mix of spices, smoked over hickory wood, and served with a healthy dose of BBQ sauce.
5611 Ringgold Rd, Chattanooga, TN 37412-3150
Tuesday – Thursday, 11:00 AM – 8:00 PM. Friday – Saturday, 11:00 AM – 9:00 PM. Sunday, 12:00 AM – 7:00 PM.
+1 4238941217
Hillbilly Willy's Bar-B-Que
HillBilly Willy's Bar-B-Que is a family-owned and operated restaurant that takes pride in serving high-quality BBQ meats to the neighborhood.
The décor and menu are minimalistic, with sandwiches, plates, loaded taters, and pizzas to order.
If you are in the neighborhood, do drop by to experience good food and even greater hospitality.
Their "fall off the bone" meat is as good as it sounds. Their unique sauce also pairs well with their meats.
Here, you'll forget all about tableside manners, it's just that good!
115 Browns Ferry Rd, Chattanooga, TN 37419
Tuesday – Saturday 11:30 AM – 8:00 PM.
+1 4238212272
The Purple Daisy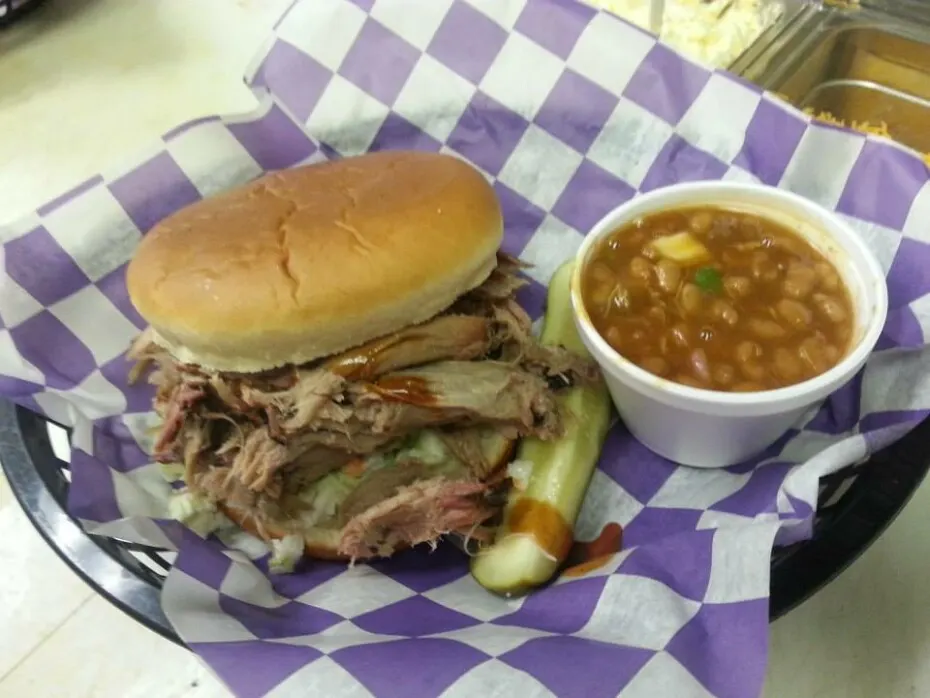 Purple Daisy is a world-famous BBQ place with an amazing mountain view to please your eyes. Their picnic fair is something to try.
This place is great for children, because of the great variety of dishes and the vast amount of open places to play in.
Best place to take your family on the weekend to try their ribs and juicy meaty steaks!
4001 Saint Elmo Ave, Chattanooga, TN 37409-1301
Monday – Saturday, 11:00 AM – 8:00 PM. Sunday, 11:00 AM – 4:00 PM.
+1 4238226477
Sticky Fingers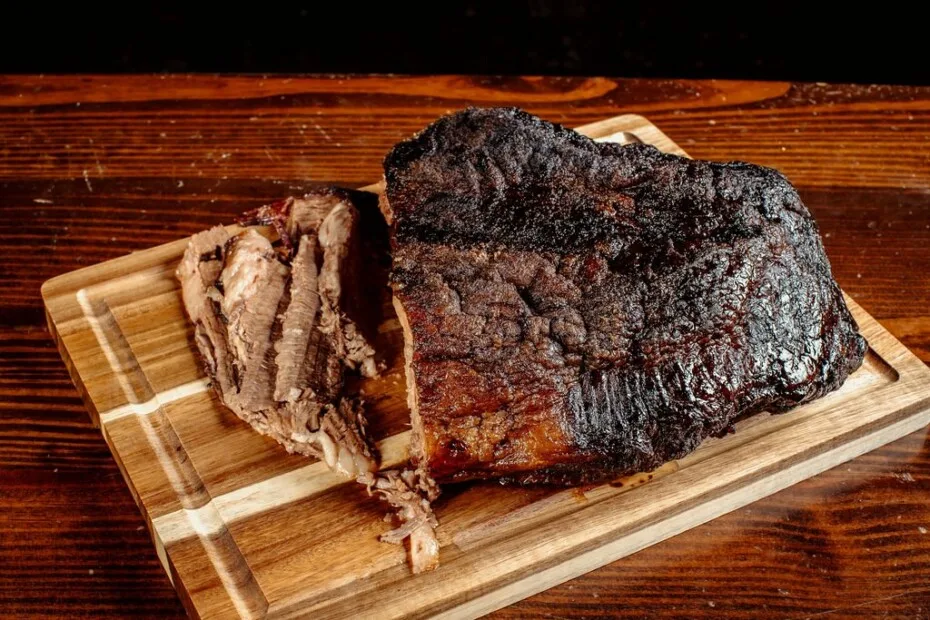 Sticky Fingers was opened by three friends in 1992 to make some amazing BBQ, and they haven't disappointed since then.
The place slows cooks their meat on aged hickory wood in the authentic style of Memphis.
Meats here at pit-smoked for hours before slathering them in different homemade sauces.
For them, food is love, so come down here with your friends and family to share the love.
420 Broad St, Chattanooga, TN 37402-1219
Sunday – Thursday, 11:00 AM – 10:00 PM.Friday – Saturday,11:00 AM – 11:00 PM.
+1 4232657427
Mission BBQ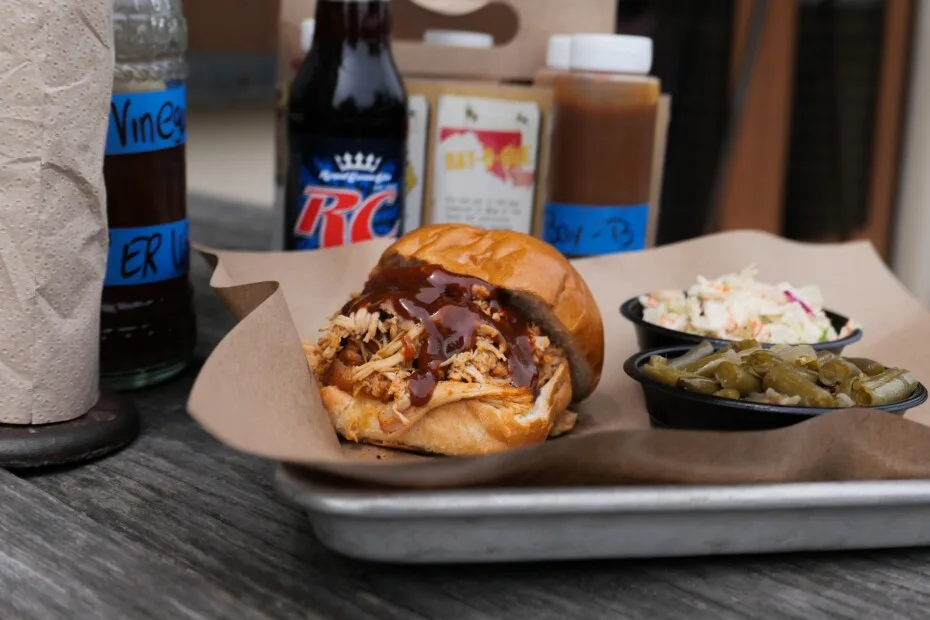 Mission BBQ started back in 2011 with respect and love towards the people who serve America.
Their pure American way of making BBQ will make you fall in love with their smoky barbecue.
The place has become a huge national chain of BBQ restaurants that adhere to stringent quality control, ensuring that every piece of meat that leaves the kitchen is perfect.
Visit them to feel their patriotism and love for food.
926 Gunbarrel Rd, Chattanooga, TN 37421-3105
Monday – Saturday, 11:00 AM – 9:00 PM. Sunday, 11:30 AM – 8:00 PM.
+1 423 933 3098
Edley's Bar-B-Que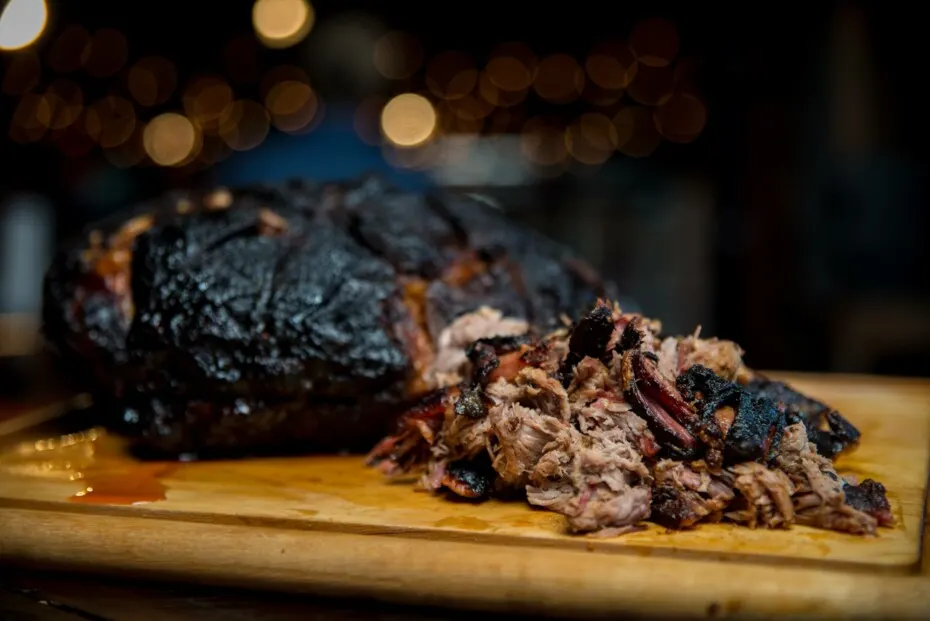 Edley's Bar-B-Que opened up in 2011, and they are proud to cook their food on low heat with patience over Southern white oak.
It gives it a rich and unique flavor that you won't find in other places.
Everything here is a flavor explosion from Nashville-style BBQ to Off the Smoker BBQ items.
Edley's BBQ has a bar offering craft beers and Bushwacker.
So if you're looking to taste something unique and fresh, stop by Edley's.
205 Manufacturers Rd Suite 110, Chattanooga, TN 37405-3364
Monday – Sunday, 11:00 AM – 10:00 PM.
+1 4234982772
Chatt Smoke House
Chatt Smoke House has its own special rub and sauce recipe, which makes them stand out from others.
They cook their BBQ over hickory wood and charcoal daily.
Being in business for 7-years has only changed their popularity and not the quality, they were a top-rated restaurant 7-years back, and since then, nothing has changed.
You can wash it all down with sweet tea and frozen fruit ices from sandwiches and plates to choose from!
416 E ML King Blvd, Chattanooga, TN 37403-4109
Tuesday – Thursday, 11:00 AM – 8:00 PM. Friday – Saturday, 11:00 AM – 10:00 PM.
+1 423 4684978
Rib and Loin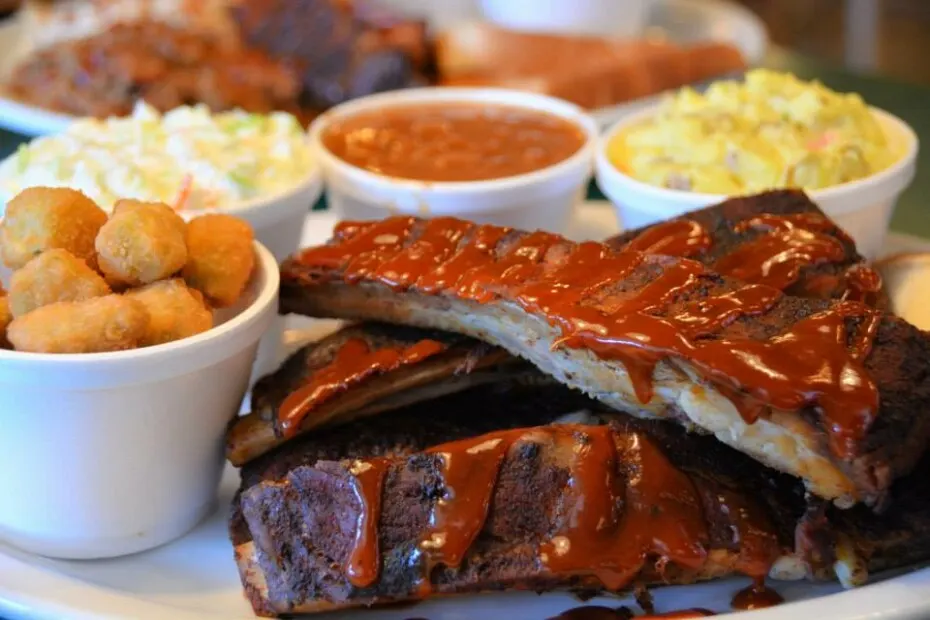 Rib and Loin have been a trusted local BBQ spot for 30 years now.
They have famous stuffed BBQ potatoes with a great variety of dishes.
They have had the best BBQ award many times and have smokers at two different locations allowing them to serve customers in a 100-mile radius!
Besides BBQ meats, they offer soup, salads, burgers, dogs, and more.
Don't forget to indulge in their decadent, delicious desserts!
5946 Brainerd Rd, Chattanooga, TN 37421-3501
Sunday – Thursday, 10:30 AM – 8:00 PM. Friday – Saturday, 10:30 AM – 9:00 PM.
+1 4234996465
Jim 'n Nick's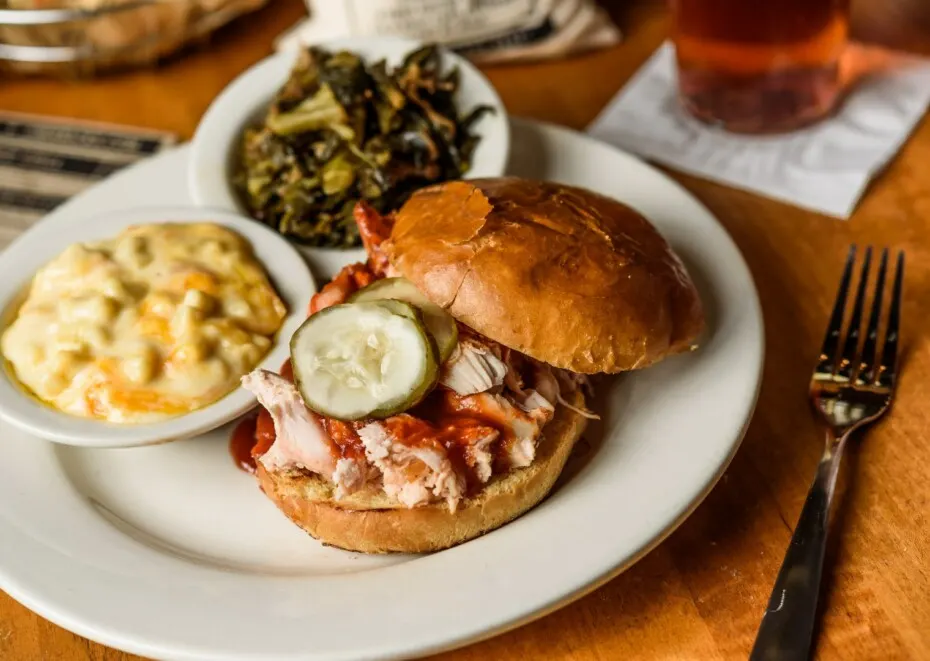 Founded in 1985, Jim 'N Nick's takes pride in providing one of the best Southern-style BBQ experiences in Chattanooga.
With authentic recipes passed down from generations, you can count on Jim N Nick's to hit the spot.
If you're with your family, get the BBQ dinner that comes with your choice of meats, 2 pint-sized trimmings, and a dozen biscuits.
You can even purchase their dry rubs and a range of homemade special sauces for your weekend backyard BBQs!
2040 Hamilton Pl Blvd Ste 150, Chattanooga, TN 37421
Sunday – Thursday, 11:00 AM – 8:30 PM. Friday – Saturday, 11:00 AM – 9:00 PM.
+1 423 498 6969
You might also be interested in: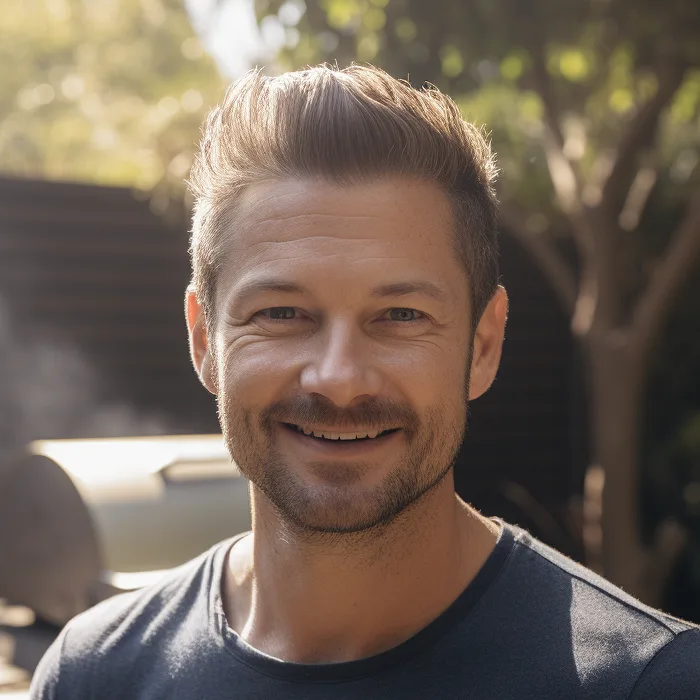 I have been smoking and grilling meat from an early age and enjoy sharing my knowledge and expertise through the hundreds of articles I have written about BBQ. I hope to make everyone's BBQ journey that little bit easier.