Memphis is the rock and roll town of the country. Elvis Presley, originally from here, has turned the city into a hub of music. But the city is not just known for soulful music.
Memphis also sings the smoky lullaby of heavenly tender meat falling off of ribs, charred chicken, and glazed turkey.
Yes, you can find your best BBQ spot in town. Just skim through our list of the top 10 best BBQ spots in Memphis.
Best BBQ in Memphis
Central BBQ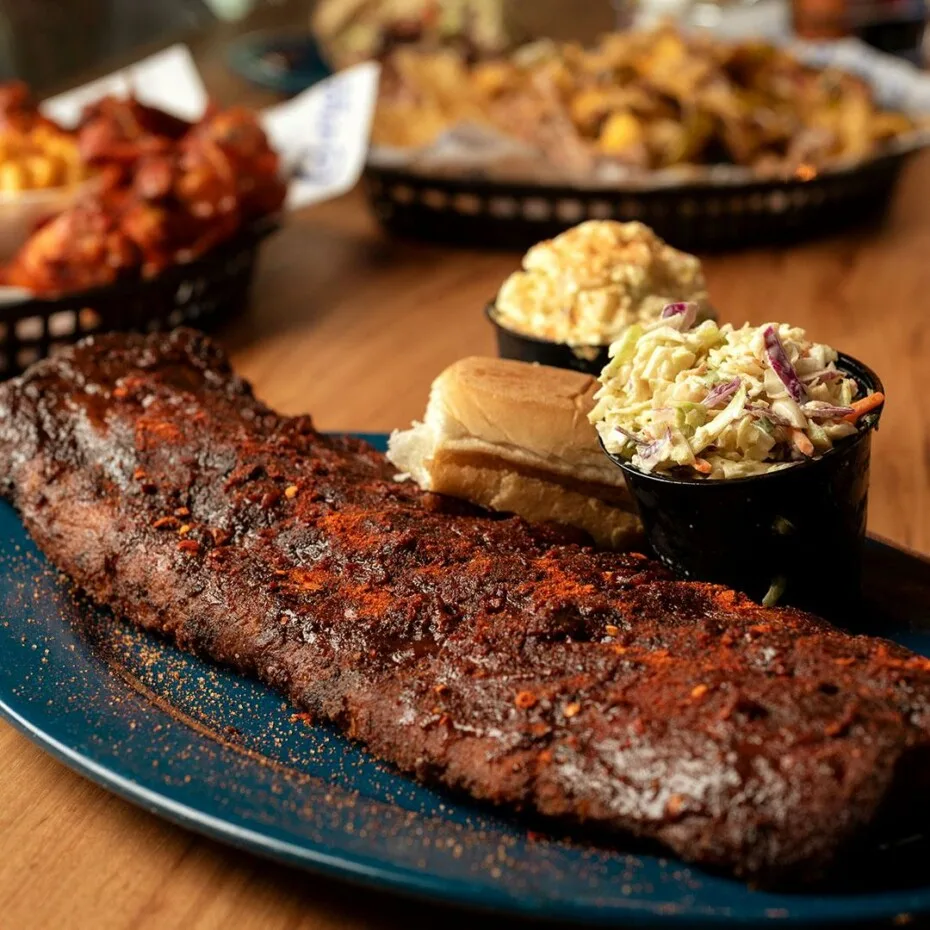 Located in three different branches within Memphis, Central BBQ is one of town's most famous spots. They are experts in the slow cooking of meat over wood stoves.
If you are looking for the smoky flavor to tickle your tastebuds and indulge in the true BBQ flavor, go here.
Because they marinate the meat with their special homemade spices for a whole day before eBBQ'n it and serving it to your plate.
You'll taste the BBQ goodness even a mile away.
147 East Butler Avenue, Downtown., Memphis, Tennessee, 38103
+19016727760
11:00 am – 8:00 pm, Monday – Sunday.
Cozy Corner BBQ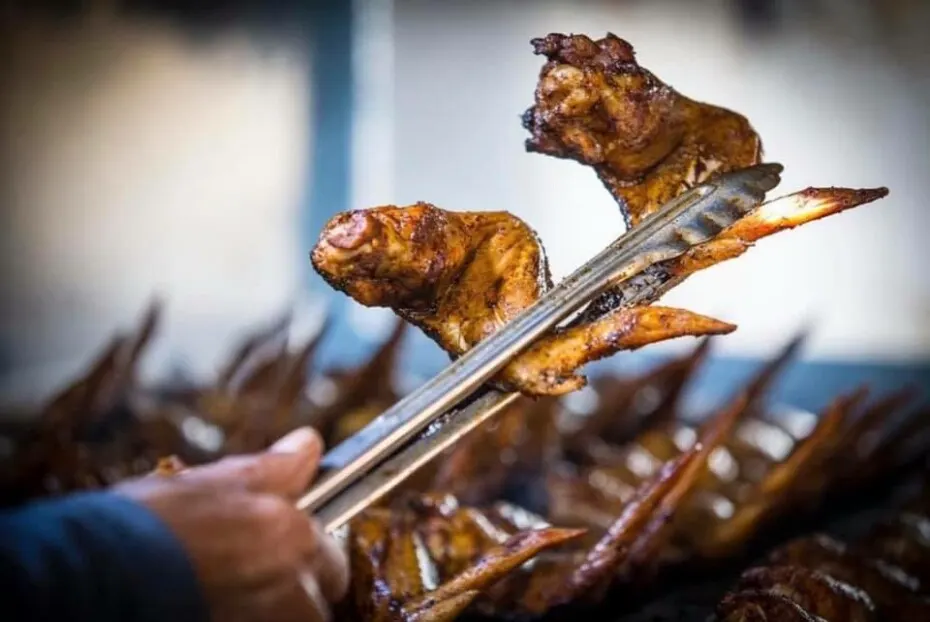 If you are looking for tender, falling off the bone beef ribs, you should visit Cozy Corner BBQ. They have a special way of cooking the meat.
They keep the beef ribs in the lowest rack where it is cooked slowly. Gradually, the ribs are moved to the upper rack, where you can see the taste building up just as high.
The Cozy Corner has some of the best BBQ and sandwiches and some stellar sides like beans, coleslaw, fries, and more.
735 N. Parkway, Memphis, TN 38105
+1 9015279158
11:00pm – 8:00pm, Tuesday – Saturday.Monday and Sundays are closed.
The Bar-B-Q Shop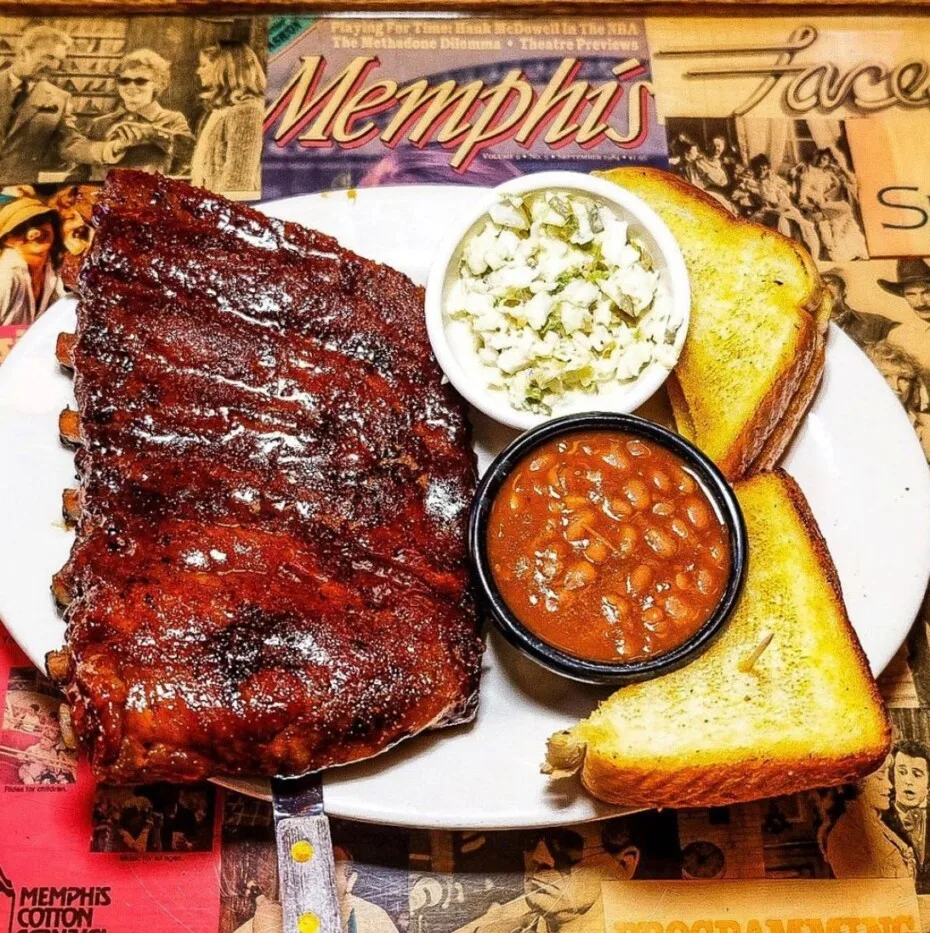 The place to have good smoked BBQ with good sides is The Bar-B-Q Shop.
They have upped their game by serving delicious spaghetti that will fill your mouth with a drizzling smoke-flavored sauce.
You will be looking towards a hearty meal with the BBQ essentials and a generous portion of the spaghetti on the side.
You can even purchase their special homemade sauces in big bottles!
1782 Madison Avenue, Memphis, TN 38104
+1 9012721277
11:00am– 9:00pm, Monday – Saturday.
Charlie Vergos' Rendezvous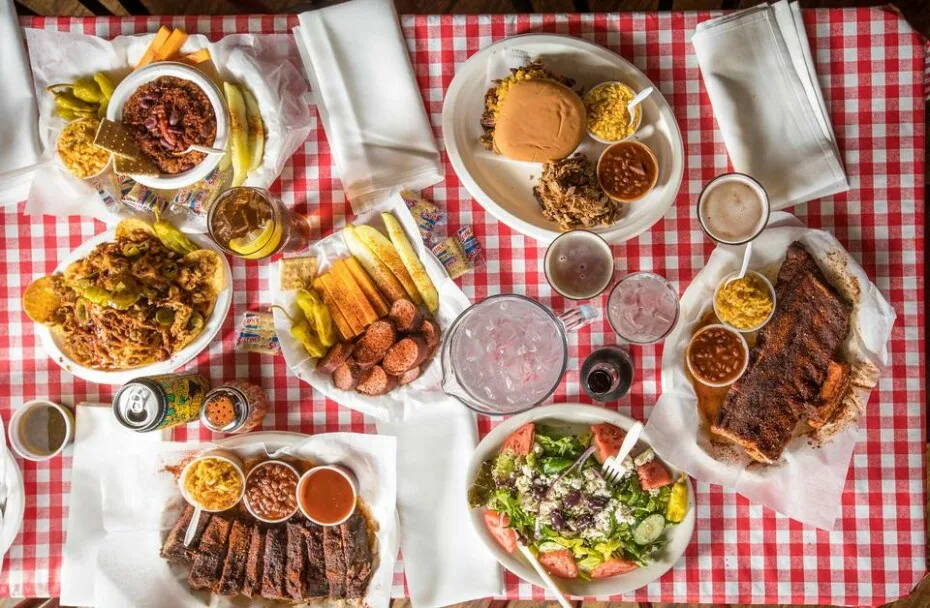 If you are looking for a BBQ that is infused with a generation-old family recipe, then head out to Charlie Vergos' Rendezvous.
This amazing place is filled with customers and is a popular site on the weekends.
You will find out that their grilled ribs are the reason people line up every day.
The famous family recipe has kept the place going because of its Greek-infused dry spice marination.
52 South 2nd Street, Downtown., Memphis, Tennessee, 38103
+19015232746
11:00 am – 8:00 pm, Tuesday – Thursday. 11:00 am – 9:00 pm, Friday & Saturday. Monday and Sundays are closed.
Elwood's Shack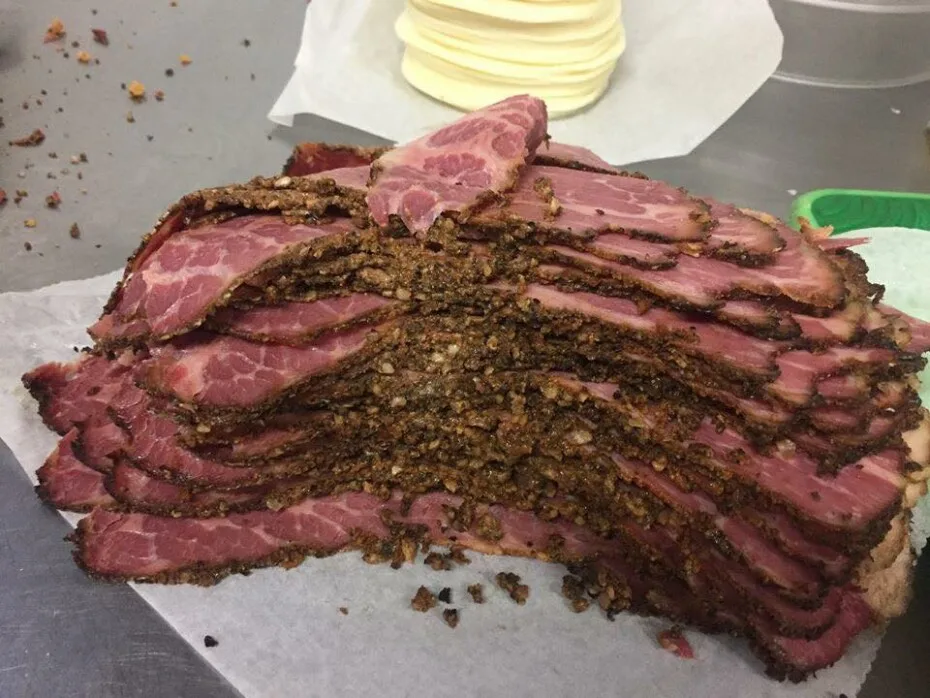 You cannot miss Elwood's Shack on the list of the best spots for BBQ in Memphis.
They are not the go-to place for glazed chicken, hot plates of steaks, and tender ribs on people's list.
The reason is that their menu is not specifically devoted to BBQ. But this is where people go wrong.
They have a diverse menu involving pizza, nachos, sandwiches, breakfasts, and bolognas. Almost all of them are spiced up with the infusion of the smoky flavor of BBQ meat.
With so much on their menu, enjoy a game night there or have a casual setting with your loved ones.
4523 Summer Avenue., Memphis, Tennessee, 38122
+19017619898
7:00 am – 9:00 pm, Monday – Saturday. 8:00 am – 3:00 pm, Sunday.
Payne's Bar-B-Q
Payne's Bar-B-Q is one of the most famous outlets in the town for takeaway.
They do not have a proper setup to serve people on the curb or even to deliver messy meals.
But if you are in for a delight that resembles the messy goodness of a BBQ meal, then you should try your luck here.
They have popular crisp sandwiches that are just the right brown color wrapping up a messy sauce and moist meat.
1762 Lamar Ave (at McLean Blvd), Memphis, TN 38114
+1 901 3324159
11:00 am – 3:00 pm, Wednesday-Saturday. Sunday – Tuesdays are closed.
Marlowe's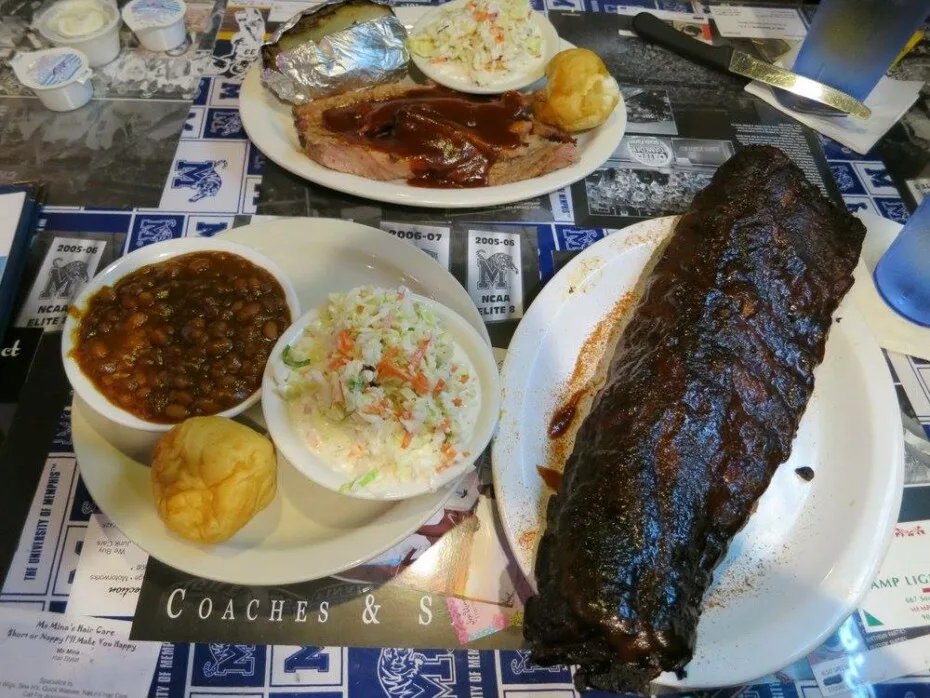 Marlowe's is the retro-style BBQ in town. The most amazing thing about this restaurant is that they offer to pick customers up.
The car that comes to pick you up is extravagant, it is a retro-styled pink taxi that will set your mood for the smoked ribs and briskets.
Their delivery service is up until late at night. This means you can call them up and indulge in your grilled chicken, charred beef cravings even in the late hours.
4381 Elvis Presley Blvd, Memphis, Tn 38116
+1 901 3324159
4:00 pm – 10:00 pm, Sunday – Thursday. 4:00pm – 12:00amFriday & Saturday.
Leonard's Pit Barbecue
If you want something old-school, try Leonard's Pit Barbecue. They were the first restaurant to have served the iconic match of coleslaw with sandwiches in town.
Their delicious lunch buffet is not only affordable but also tickles your tastebuds just right.
However, you need to call them as their buffets are not always on, but the takeaway of smoked BBQ can surely lift your spirits high.
5465 Fox Plaza Drive, Memphis, TN 38115
+1 9013601963
11:00 am – 2:00 pm, Sunday – Saturday.
Pollard's Bar-B-Q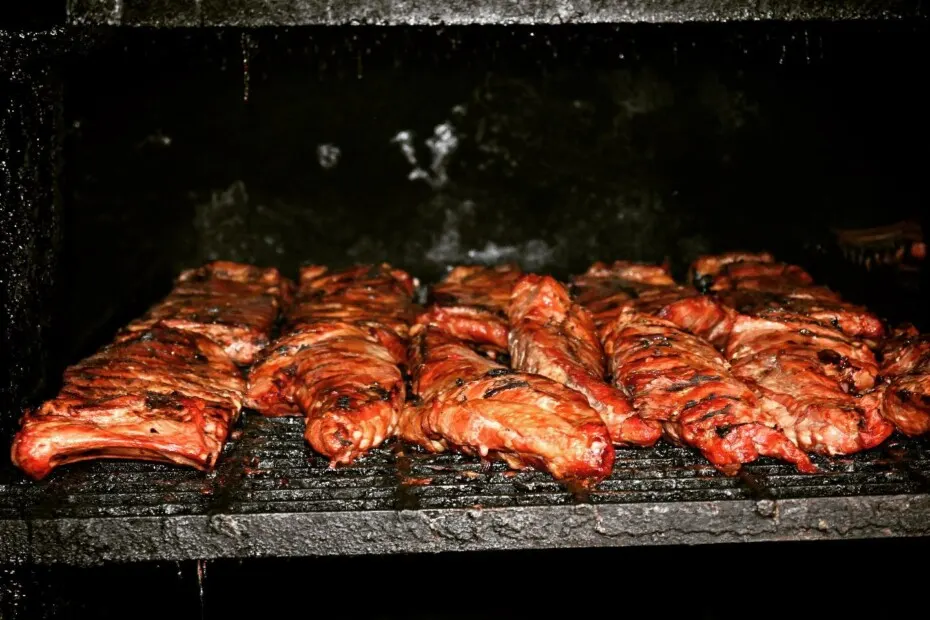 Pollard's Bar-B-Q is the place to go if you are a football fan hoping to satisfy your BBQ cravings.
You will find all kinds of glazed and charred chicken, beef ribs and briskets, and delicate slices of turkey to fulfill your smoky desires.
You might find yourself licking your fingers after digging into those saucy wings, they're to die for.
4560 Elvis Presley Blvd, Memphis, TN 38116
+1 901-398-2987
11:00 am – 6:00 pm, Tuesday – Saturday. 12:00 pm – 5:00 pm, Sunday. Mondays are closed.
Germantown Commissary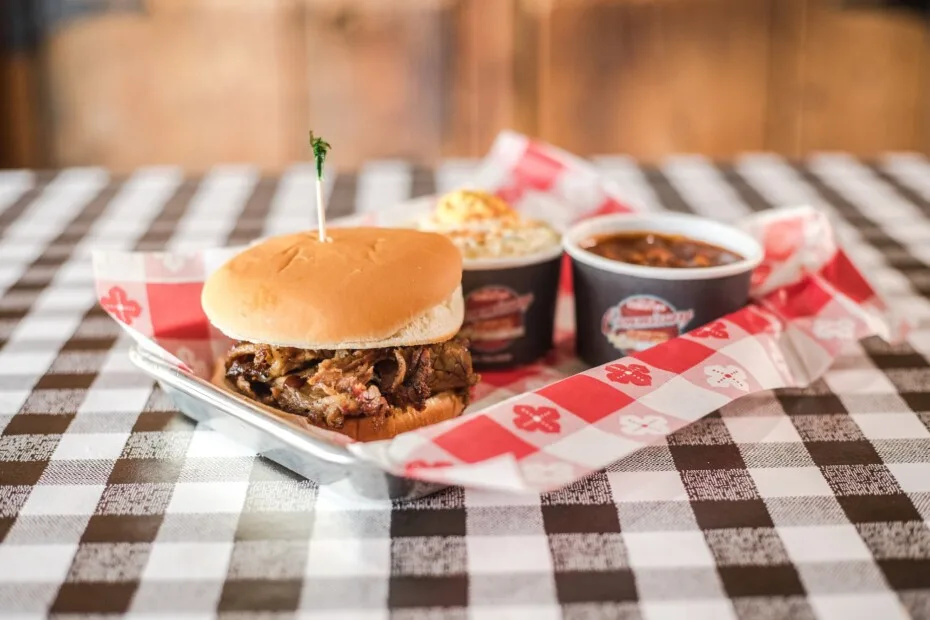 Germantown Commissary is a popular place in town. It has been visited by renowned celebrities and stars of the country.
If you are looking for a lavish treat of smoky meat, then off you go here.
As all Germans enjoy eating a meal around their loved ones, the theme here is the same, with combo platters available for large families sharing a meal.
You can get a 2 to 3 meat combo platter but go for the boss hog special, a combination of 4 different types of meat that will leave you satisfied.
2290 South Germantown Road., Germantown, Tennessee, 38138
+19017545540
9:00 am – 8:00 pm, Monday – Thursday. 9:00 am – 9:00 pm, Friday & Saturday. 11:00 am – 8:00 pm, Sunday.
Corky's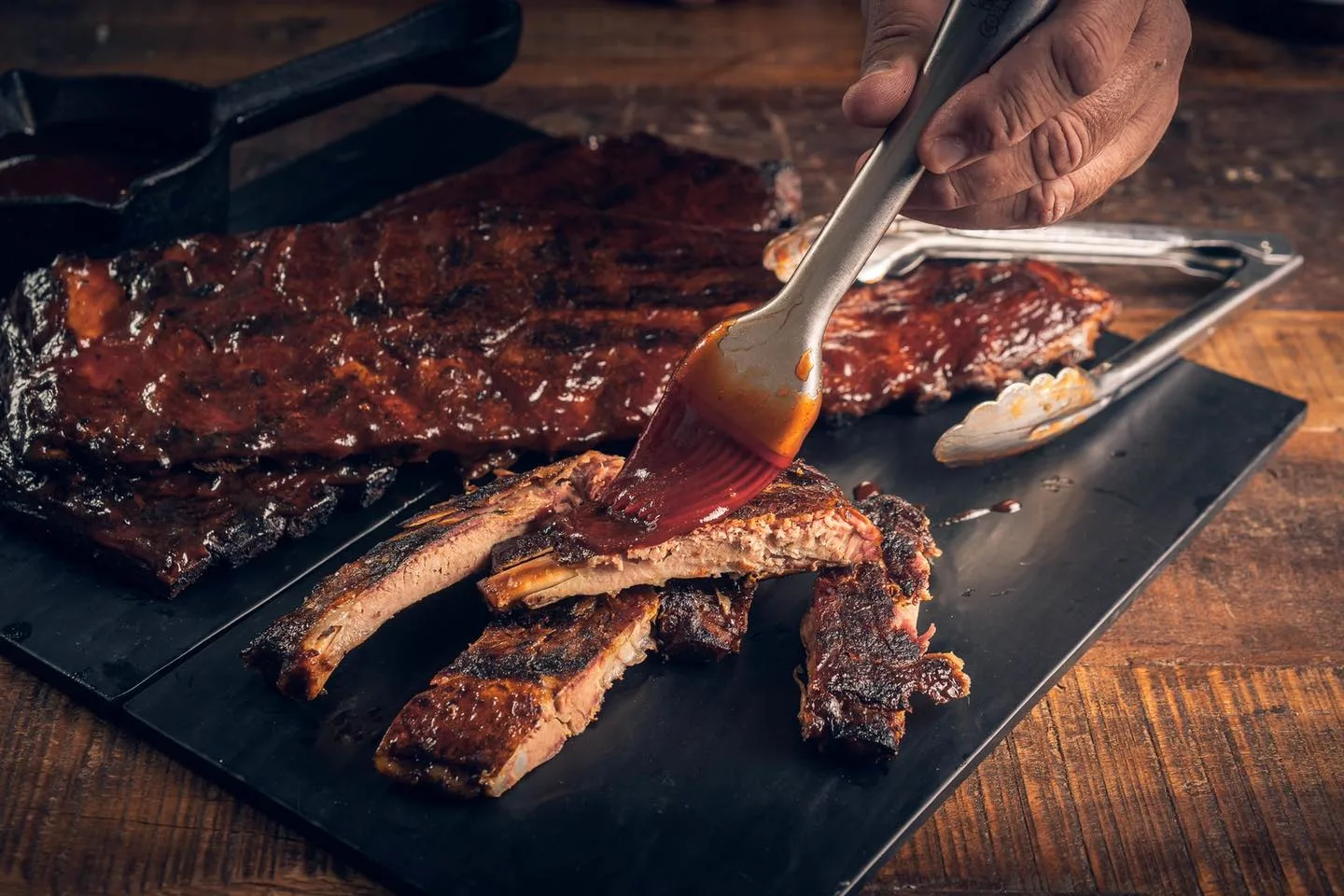 Voted #1 over 20 times in their 30 years in the business, Corky's BBQ is a must on the Memphis list.
A laidback interior with a diner feel, it's a great place to get comfy and dig into some great BBQ.
Popular items include their tender half slab of ribs, seasoned how you like 'em: wet, dry, 1/2 & 1/2, or muddy.
Or pick from brisket sandwiches, pulled pork dinner, and combo options to test out a little of everything.
5259 Poplar Ave, Memphis, TN 38119
Sunday – Monday 10:30 AM – 9:30 PM; Friday & Saturday 10:30 AM – 10 PM
+1 901-685-9744
Ball Hoggerz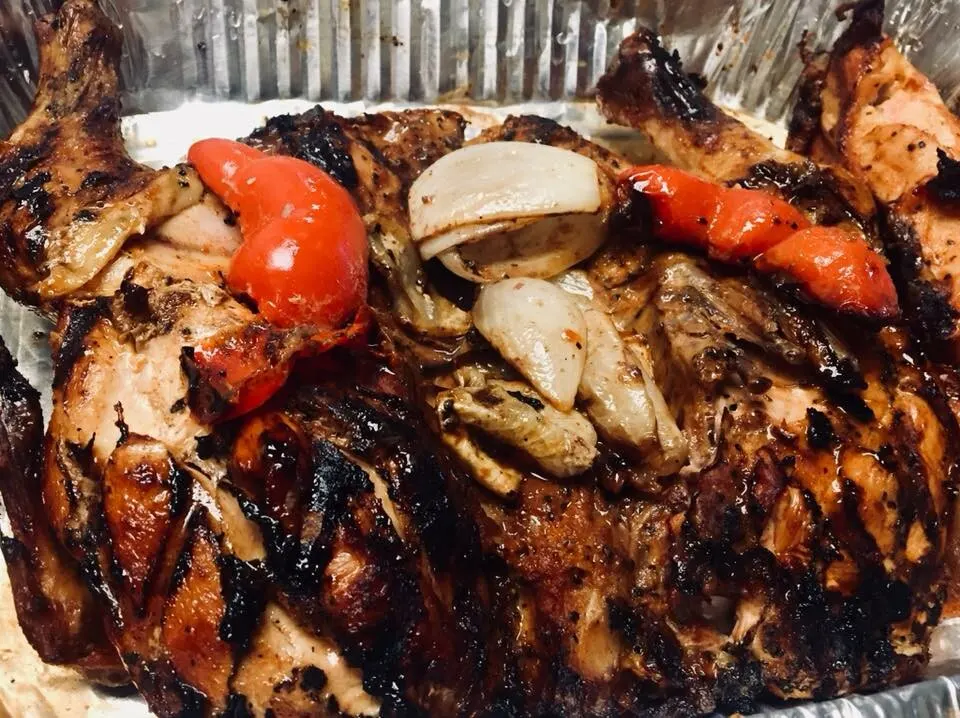 A proudly Black-owned Memphis business, Ball Hoggerz is known for its award-winning food, sauces, and dry rubs.
This small roadside spot has outdoor seating and a smaller menu that gets right down to business.
Try out their award-winners like the jumbo turkey leg or their delicious rib sandwich with crunchy slaw.
Their lunch combos served Wednesday to Friday are a great bang for your buck – meat or sandwich with 2 sides and a drink to wash it down.
1404 Airways Blvd, Memphis, TN, 34114
Wednesday & Thursday 12 – 9 PM; Friday 12 – 11 PM; Saturday 1 – 11 PM; Sunday 12 – 4 PM
+1 901-279-1758
Hog Wild East BBQ & Market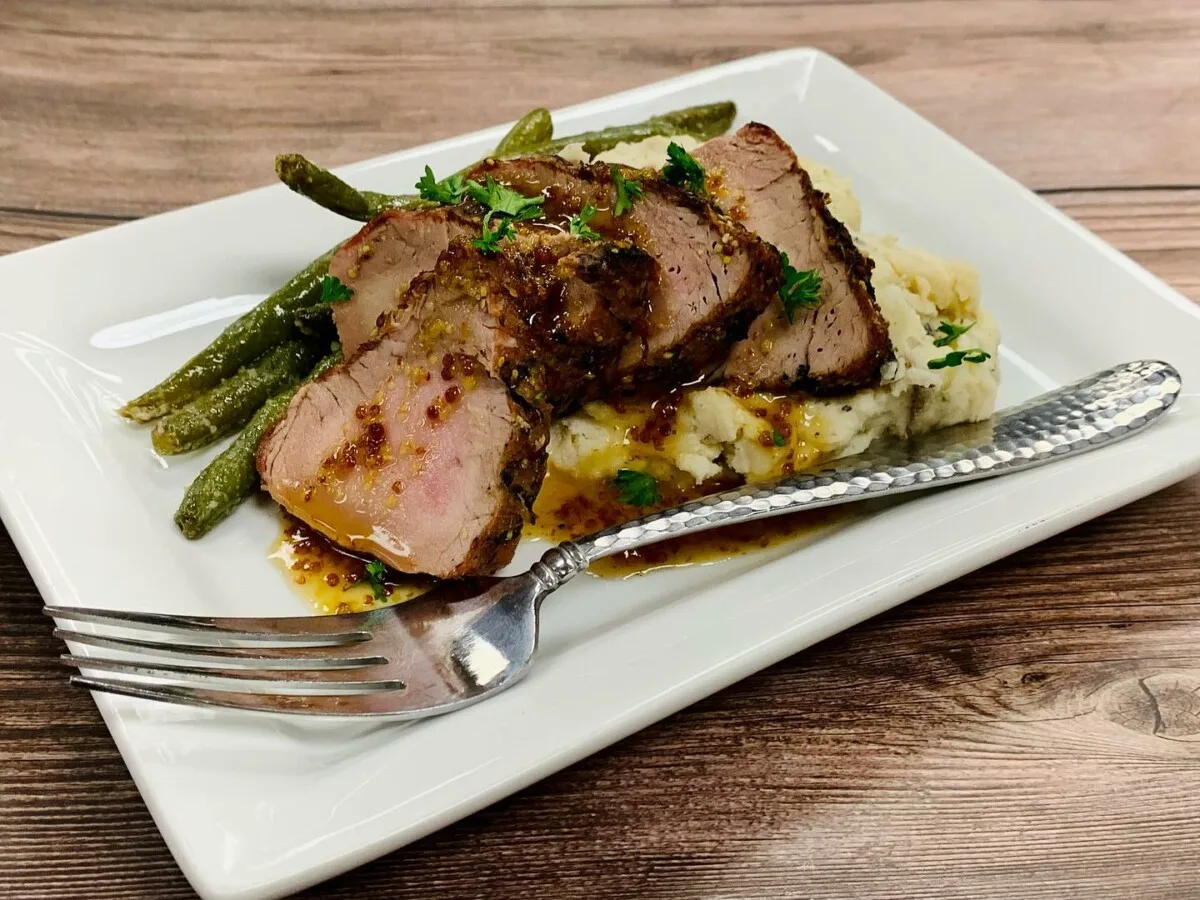 Recently transformed into Hog Wild East BBQ & Market, this local favorite started as a BBQ catering company.
Serving the area for over 20 years with real Memphis BBQ, they offer delicious food alongside market goods, like sauces, rubs, and desserts.
Try their popular Pulled Pork Nachos for a change, or keep it classic with tender brisket or a full slab of flavorful dry-rubbed ribs.
Don't forget to grab goodies like your own bottle of dry rub on your way out.
921 S. Yates, TN 38107
Tuesday – Saturday 11 AM – 6 PM
+1 901-305-6889
Pig on Beale
You can't miss Pig on Beale with its neon pig sign and slogan "Pork with An Attitude!".
Checkered floors and vintage posters give this Beale St. spot a cool vintage feel for a casual hangout with friends.
Chow down on generous portions of BBQ Bologna sandwiches, pulled pork dinners, and a rack of ribs served wet or dry.
They keep it simple with sides like BBQ beans, cole slaw, and onion rings, with a decent selection of beer to wash it down.
167 Beale St, Memphis, TN 38103
Every day 10:30 AM – 10 PM
+1 901-529-1544
Blue's City Café
Another Beale Street fave, Blues City Cafe switches it up a bit with their vintage ambiance.
Here you can listen to blues while you dig into BBQ so good it's been featured on The Food Network and The Travel Channel.
Specifically, their fall-off-the-bone pork ribs with smoky sweet maple BBQ sauce, alongside baked beans, steak fries, coleslaw, and Texas toast.
You can grab a half rack or full rack, but we can guarantee you'll leave satisfied either way.
138 Beale St, Memphis TN 38103
Sunday-Thursday 11 AM – 1 AM; Friday & Saturday 11 AM – 3 AM
+1 901-526-3637
A&R Bar-B-Que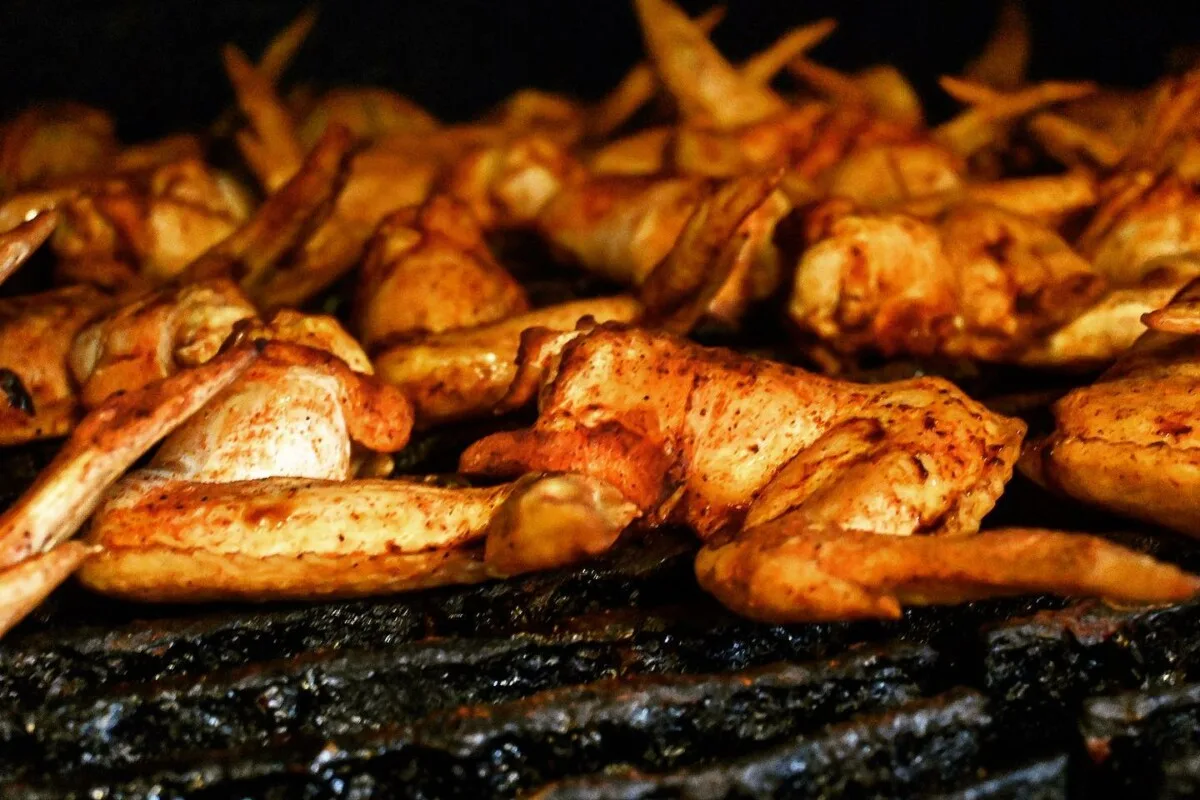 A&R Bar-B-Que started serving Memphis in 1983 as a take-out restaurant with a small menu.
Now they've expanded their menu to offer a long list of burgers, meat by the pound, and loads of extras.
You can get your fix of rib tips, smoked turkey breast, pork shoulder, and beef brisket with your choice of sauce or rub.
Pair it with slaw, and add a piece of their delicious Memphis-style Catfish to round it all out.
1802 Elvis Presley Blvd, Memphis, TN 38106
Monday – Thursday 11 AM – 6 PM; Friday & Saturday 11 AM – 8 PM
+1 901-774-7444
Jim Neely's Interstate Bar-B-Que
Grocery-turned-BBQ restaurant Neely's Interstate Barbecue has been doing it right since 1979.
Slabs of delicious pork or beef ribs with deep flavor are served up with creamy cole slaw, baked beans, and fresh bread.
The Rib Tips are some of the best around Memphis, and the spicy, smoky Beef Hot Links will convert you.
Their sandwich selection is extensive, ranging from smaller portions of small chopped shoulder to large smoked turkey breast and everything in between.
2265 S 3rd St, Memphis, TN 38109
Monday – Saturday 11 AM – 10 PM
+1 901-775-2304
One & Only BBQ
Focused on delicious slow-smoked Hickory BBQ, the One & Only BBQ keeps you coming back for more.
Their Kirby Parkway location has a small, quality menu with some of the most delicious pork baby back ribs around.
They also offer beef back ribs when available, and you can get your ribs wet or dry.
Their tangy, creamy Mustard Potato salad is worth a special shout-out, and so is Millie's Banana Pudding – house-made and to-die-for!
1779 Kirby Parkway, Memphis, TN 38138
Daily 10 AM – 10 PM
+1 901-751-3615
Tom's Barbecue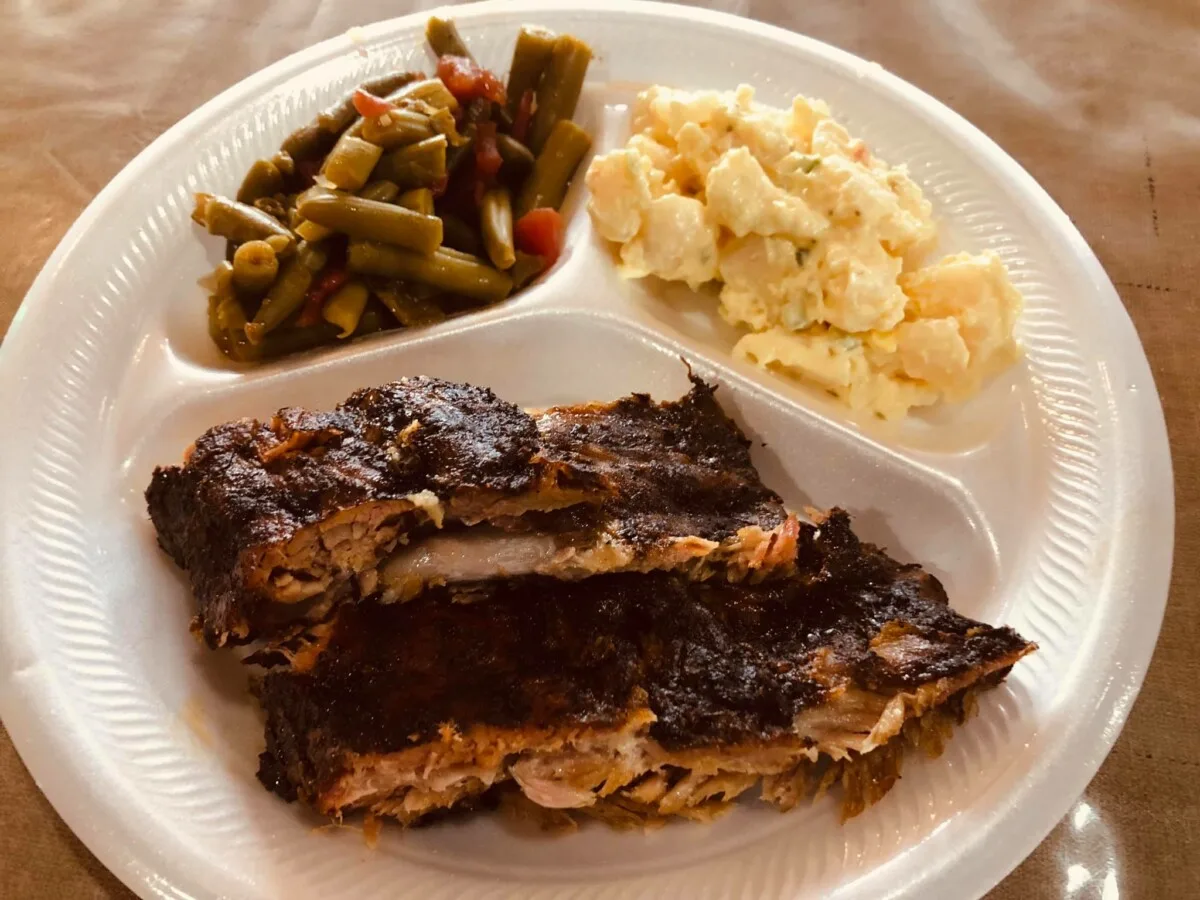 You might have heard of Tom's Barbecue from the one and only Guy Fieri on his show Diners, Drive-Ins, and Dives.
Worth all the hype, Guy's favorite is the beef tips: crispy, perfectly seasoned, and extra meaty.
That's not the only star; Tom's also does equally delicious pork spare ribs, beef ribs, and smoked sausage.
Get them accompanied by baked beans, turnip greens, or additional sides like Deviled eggs or steamed, juicy corn on the cob.
4087 Getwell Road, Memphis, TN 38118
Monday – Wednesday 9 AM – 7 PM; Thursday – Saturday 9 AM – 8 PM; Sunday 11 AM – 5 PM
+1 901-365-6690
Arnold's BBQ & Grill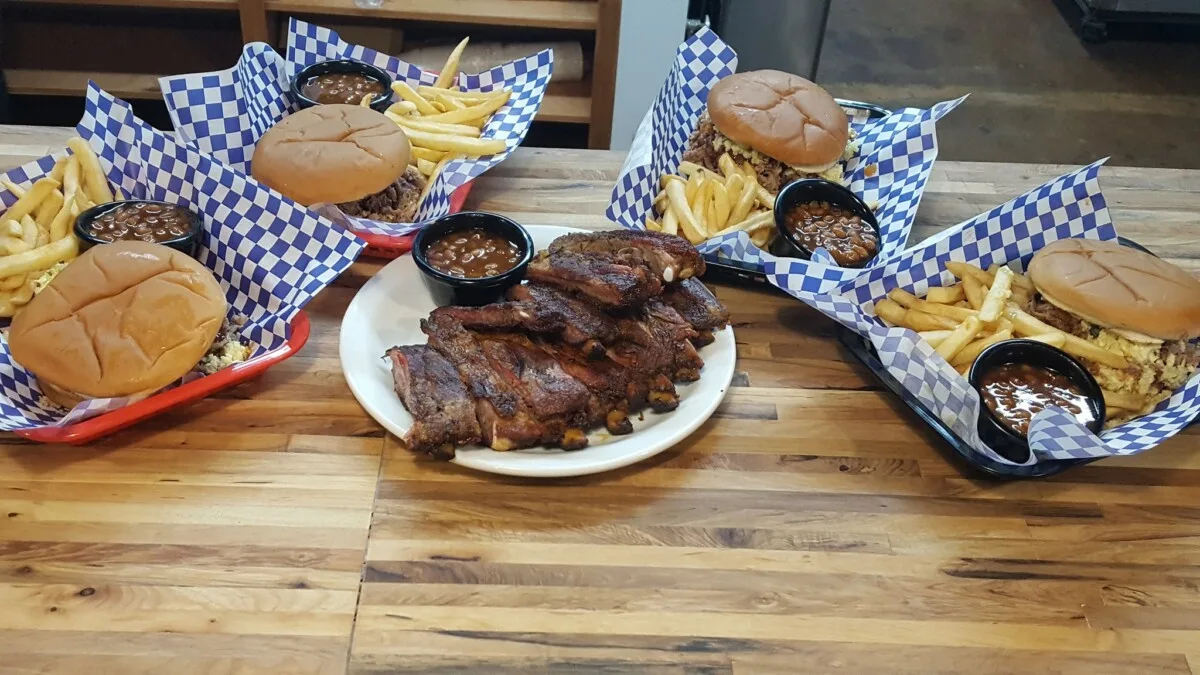 Family-friendly Arnold's BBQ & Grill welcomes you into their bright, spacious joint for generous helpings of tasty food.
They've got quite a few choices ranging from smoked wings and loaded Bar-B-Que fries to hefty sandwiches and full Bar-B-Que dinners with 2 sides.
Pick from tender pork shoulder, beef brisket, or rib tips paired up with daily sides like fried okra and potato salad.
For the ultimate deal, grab a friend and check out their Two for Tuesday Jumbo Barbecue Sandwich special.
317 Madison Ave Suite #2, Memphis, 38108 TN
Tuesday –Saturday 11 AM – 9 PM
+1 901-730-0290
You might also be interested in: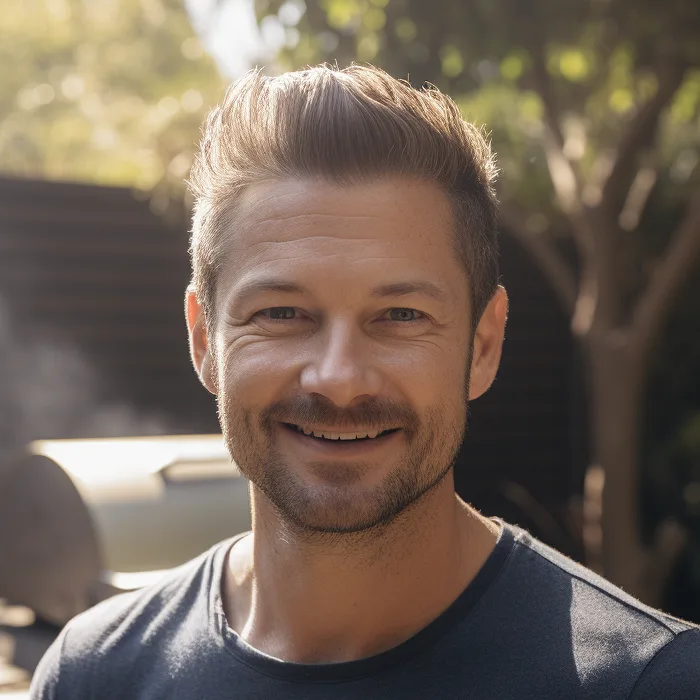 I have been smoking and grilling meat from an early age and enjoy sharing my knowledge and expertise through the hundreds of articles I have written about BBQ. I hope to make everyone's BBQ journey that little bit easier.