If you are in Knoxville and want to eat BBQ with family or friends in a laid-back setting, here is a list of the top 10 restaurants in Knoxville that serve tender and flavorful BBQ meats.
Best Bbq in Knoxville
Love That Bbq
Love That BBQ is an old-school restaurant selling enjoyable food with exceptional service. The theme of the restaurant is very chic and kind of the late '70s or early '80s.
It gives a very good old vibe, just like the good old days. Other than sweet and tender BBQ, they serve the best banana pudding and sweet tea.
The owner, as well as the staff, are very friendly. They have a great selection of BBQ brisket, smoked sausage, and bologna.
Everything on the menu is freshly prepared and simple but delicious.
The prices are affordable, the setting is comfortable and decent. There's nothing fancy about the food or the décor, but it tastes and feels like home.
1901 Maryville Pike, Knoxville, TN 37920, United States
Monday- Wednesday, Saturday, 10:30 AM –6 PM. Thursday – Friday, 10:30 AM –7 PM
+1 865-748-1741
Calhoun's on the River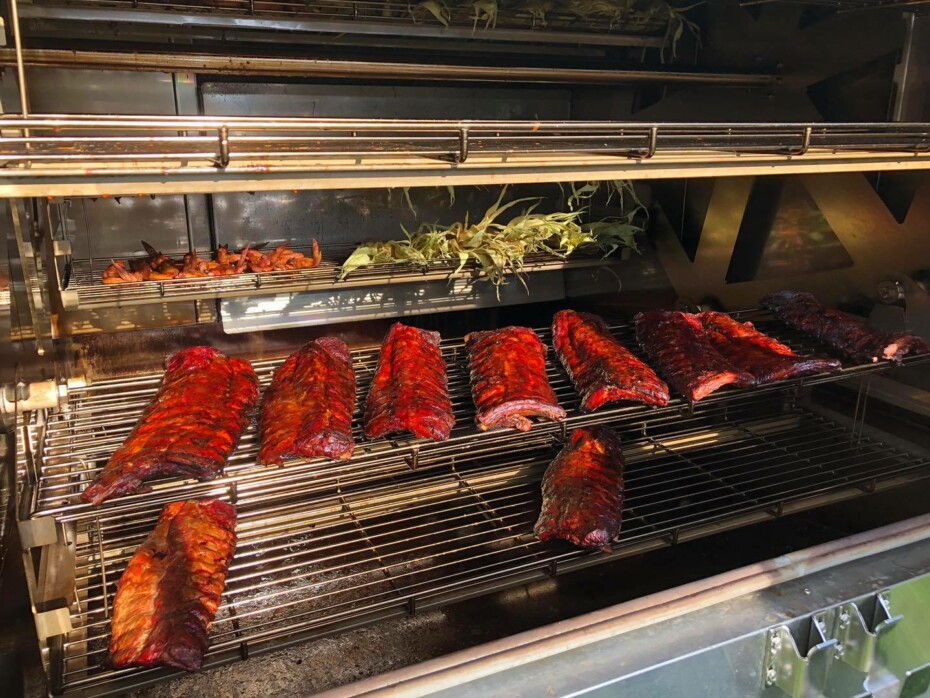 Calhoun's On the River is a chain of BBQ serving Tennessee-style BBQ meats, cheeseburgers, sandwiches, homemade sides, and craft beers.
You can look at the river while enjoying your food.
The cheese and sausage platter, ale steak, catfish, and corn pudding are simply wow.
The place is always bustling with customers, so it is recommended to make reservations.
It may take up to 30 minutes to get seated on Saturday evening, but the food is worth the wait.
400 NeylandDr, Knoxville, TN 37902, United States
Monday – Friday, 11 AM – 10 PM. Saturday and Sunday, 11 AM – 11 PM
+1 865-673-3355
Buddy's Bbq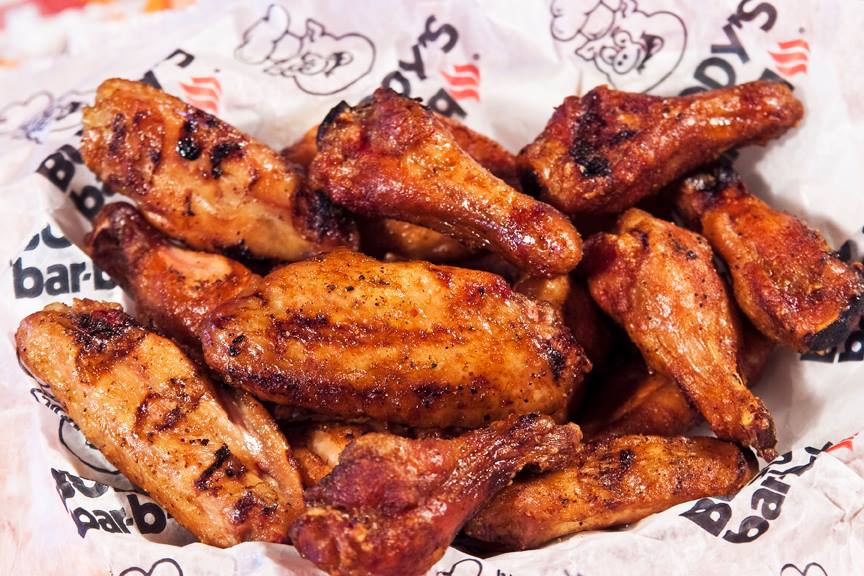 Buddy's BBQ is a local chain eatery that serves smoked chicken, pulled pork, brisket, and ribs BBQ with delicious BBQ sides in a laid-back setting.
The Tennessee BBQ is a staple, and for many years Buddy's BBQ has been delivering the same goodness.
The pork dinner comes with mouth-watering pulled pork and two sides with hush puppies or a roll.
On Wednesdays, they offer special deals and discounts on pork barbecue dinner to the seniors over 55 and call it 'Senior day.'
The hot chocolate fudge cake is a must-try. It is very moist, the flavor is delicate and served hot, fresh from the oven.
5806 Kingston Pike, Knoxville, TN 37919, United States
Friday and Saturday, 10:30 AM –10 PM. Monday – Thursday and Sunday, 10:30 AM -9:30 PM
+1 865-588-0528
Clanton's Bbq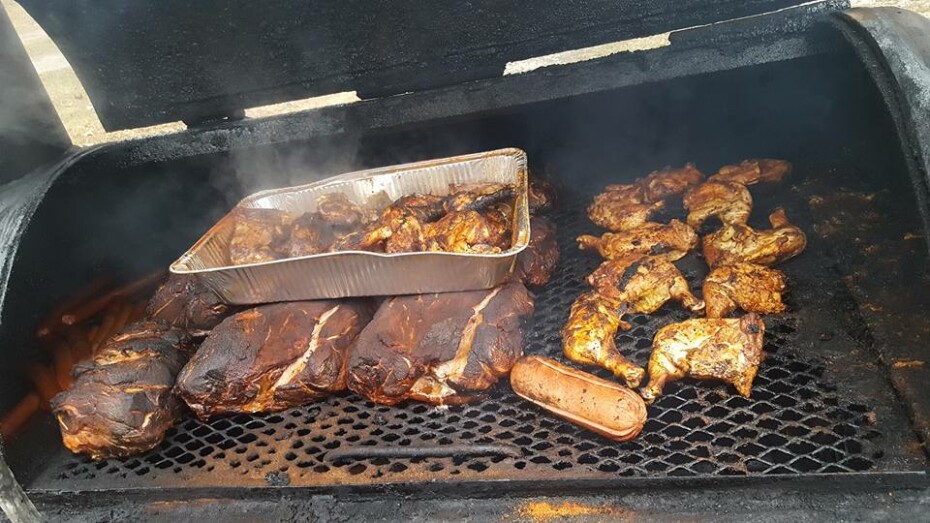 The sizzling BBQ at Clanton's BBQ is tender and flavorful, with a myriad of sides that are bursting with flavor.
The building of the restaurant is very small and makes you wonder, how can such good food come out of such a small building?
But, in a tiny spot, they sell huge portions of BBQ with delightful sauces.
The pulled pork tastes delicious and is a little on the sweeter side, so it goes perfectly with the savory BBQ sauce.
The BBQ is not drenched in sauce and is not dry either. It tastes just perfect. The coleslaw and little onion fried rings are great with BBQ.
The potato salad, pickles, and beans are also enjoyable.
2507 E Governor John Sevier Hwy, Knoxville, TN 37914, United States
Monday – Friday, 11 AM – 2 PM
+1 865-654-4892
Sweet P's Bbq and Downtown Dive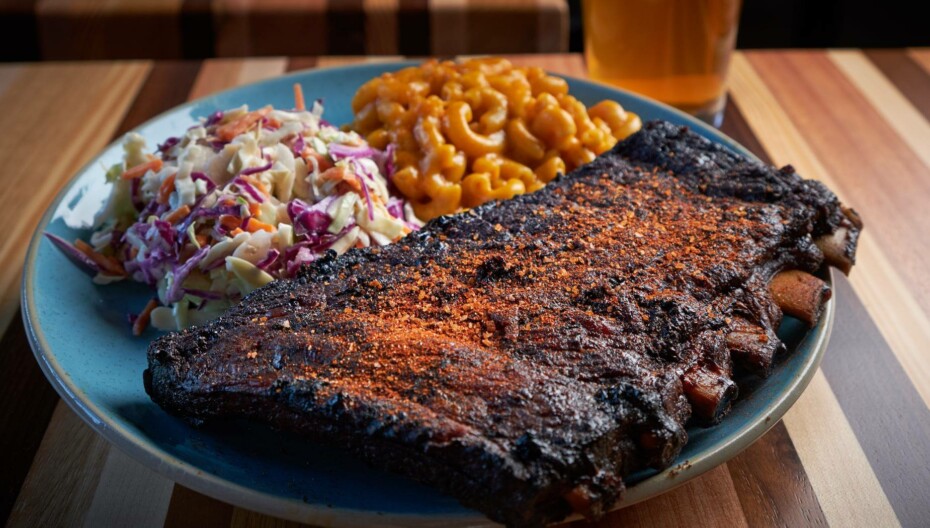 Sweet P's BBQ and Downtown Dive is a bi-level hub for slow-smoked meats & Southern comfort sides.
The restaurant is very rustic and is well-known for serving one of Knoxville's best and tastiest BBQ.
The BBQ ribs are heavenly, the pork BBQ sandwiches are also delicious, and with the perfect smoky and sweet flavor, they leave your taste buds wanting for more.
The sandwiches are BBQ meat portions are generous and very fulfilling.
The mac and cheese pasta is cheesy, creamy, and plain delicious. Don't forget to try their delicious desserts.
The banana pudding and choc chess pie are sweet and decadent.
Just outside at the top of the stairs is the beer garden area where you can enjoy your food in a calm setting.
410 W Jackson Ave, Knoxville, TN 37902, United States
Tuesday – Sunday, 11 AM -9 PM
+1 865-281-1738
Dead End Bbq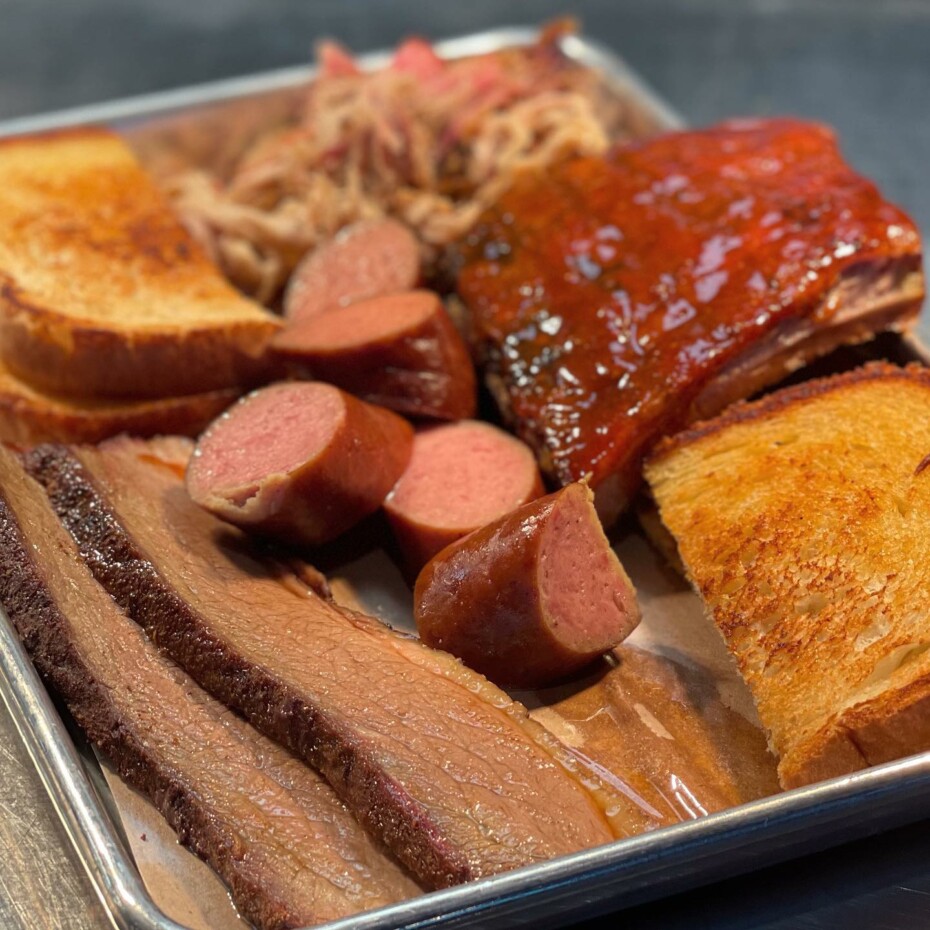 Dead End BBQ serves delightful BBQ sandwiches and BBQ meat plates with a bunch of freshly prepared sides and draft beer in a toned-down space with sports memorabilia.
The food is a perfect combination of sweet and spicy.
The thin waffle-type potato chips are a must-try with the BBQ, they are so light, you can eat a basket in one seating.
You can ask for extra spicy, and the kick from spices is just gratifying.
The BBQ sliders and pimento mac are delicious. Banana pudding dessert is very light and has the right sweetness. The portions are medium-sized and satisfying.
3621 Sutherland Ave, Knoxville, TN 37919, United States
Tuesday – Thursday and Sunday, 11 AM – 9 PM. Friday and Saturday, 11 AM – 10 PM
+1 865-212-5655
Archer's Bbq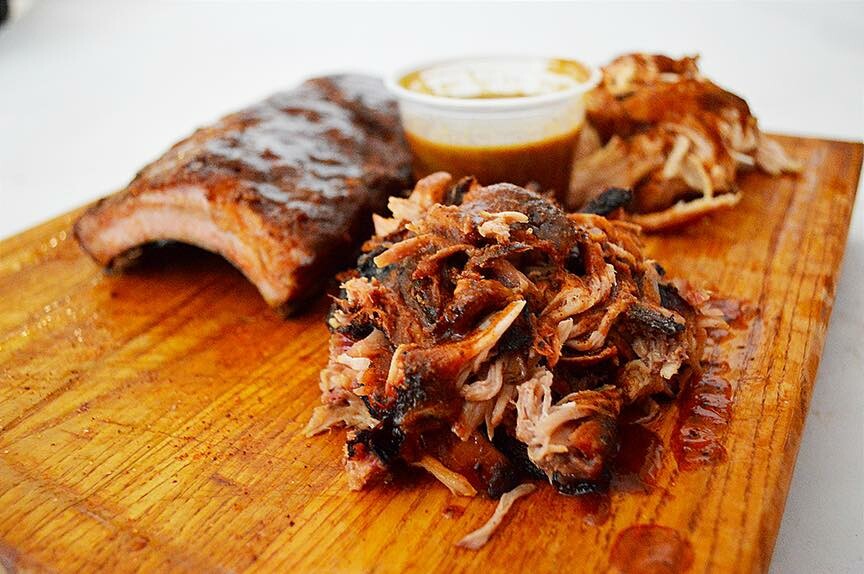 Archer's BBQ is a local BBQ chain that serves sizzling in-house BBQ with exquisite sides in a relaxed setting.
The seasoning of meats is on point. The dry rub meat tastes very good without any sauces, and the taste is very rich, and the meats are tender.
The sides are also super-delicious. Green beans and loaded potato salad are amazing.
The décor is interesting, 100 song posters are hanging inside and a rare piece of jam band artwork on the wall.
5415 Kingston Pike, Knoxville, TN 37919, United States
Monday – Saturday, 11 AM –8 PM. Sunday, 12 PM –7 PM
+1 865-394-9580
Famous Dave's Bbq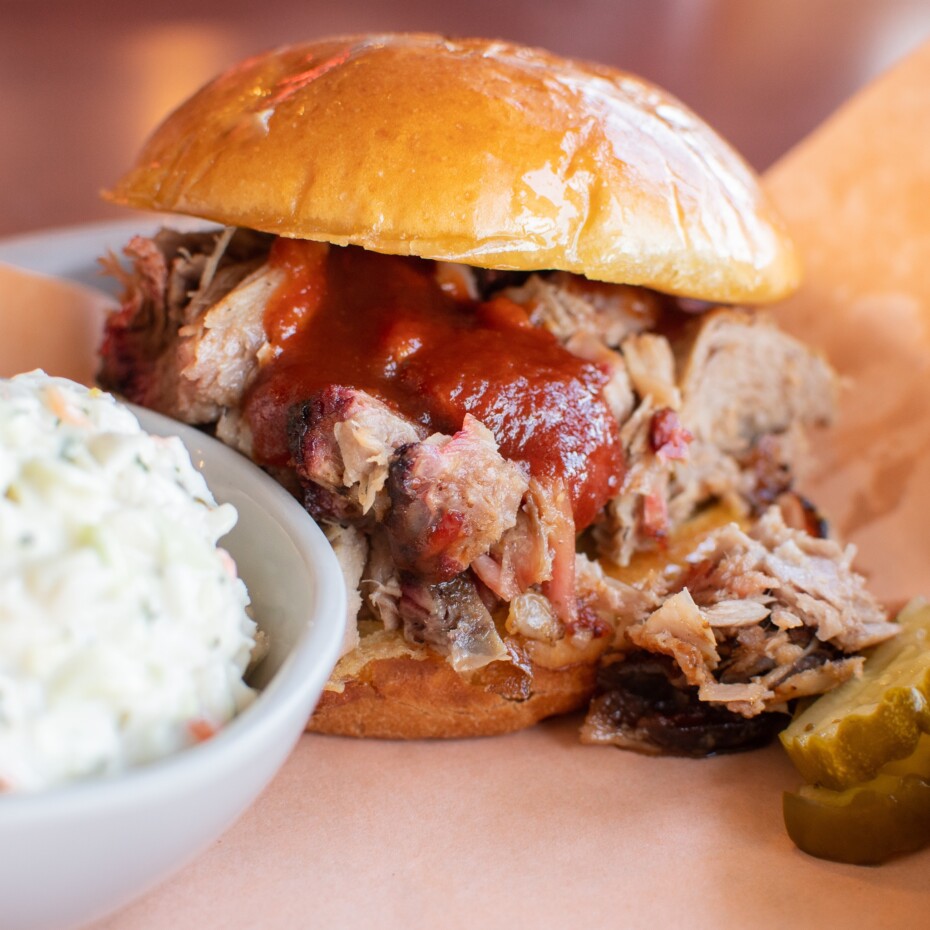 Famous Dave's BBQ is a barbecue chain that serves wood-smoked meats & sides fresh from the smokers.
The restaurant is an American West-themed space that makes you feel like a cowboy eating BBQ at a wild west bar.
The place is busy on weekends, and you can meet some great folks.
The brisket platters taste excellent when they are served hot with cold coleslaw and other sides.
The bread pudding dessert and banana pudding are heavenly. The service is very quick, and food is served quickly. The Tuesday feast for two is very affordable and special.
208 Advantage Pl, Knoxville, TN 37922, United States
Tuesday – Saturday, 11 AM – 10 PM. Sunday, 11 AM – 9 PM
+1 865-694-9990
Full-service Bbq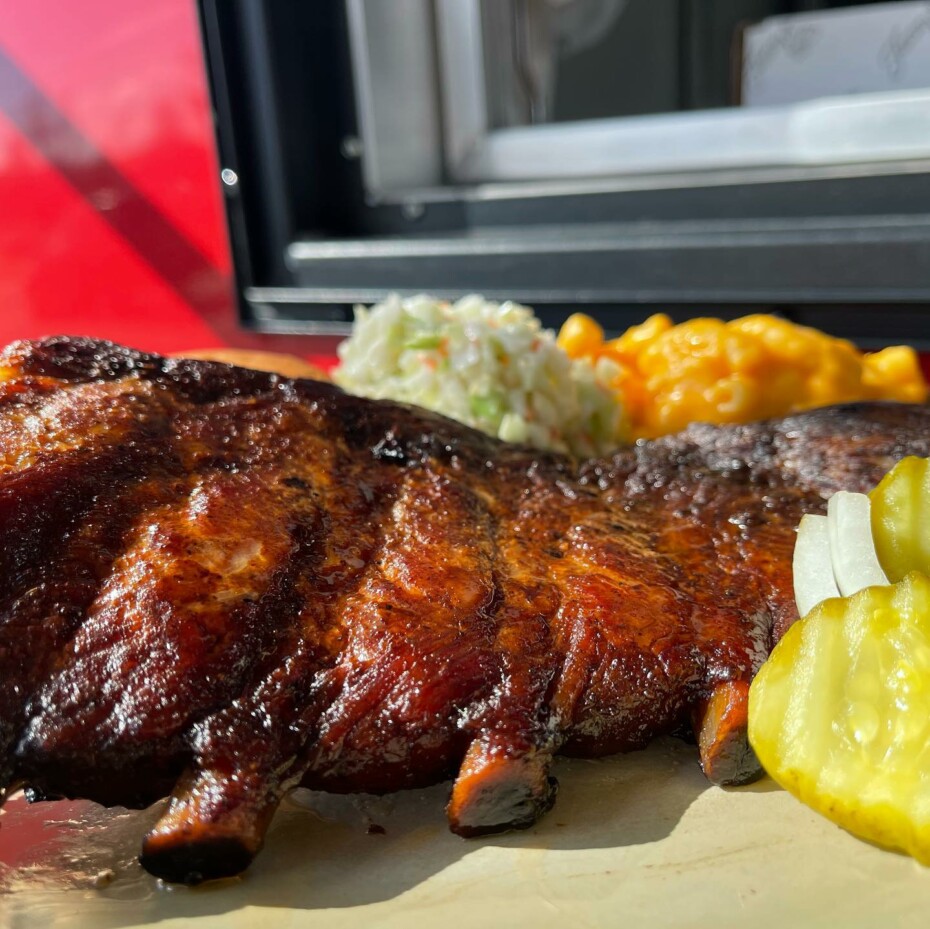 Full-Service BBQ serves phenomenal BBQ that is wonderfully smoked. The meat is served with onions, pickles, and other sides.
The pulled pork sandwich and baked beans are scrumptious sides. The servers are very friendly who make sure that you have everything you need.
The place is a hole in the wall and keeps you wanting to go back.
10248 Kingston Pike, Knoxville, TN 37922, United States
Monday – Sunday, 1 AM – 10 PM
+1 865-888-6990
M&M Barbeque Catering and Takeout
M&M Barbeque Catering and Takeout offers generous portions of meat for low prices.
The meat platters are huge and very fine. They serve three different sauces, and each of them tastes very good with the meat.
The place is a hidden gem, and the cooked food tastes like home. The seafood is also great. Fish is not battered but dredged in spices and has a very good texture.
1039 Summer Wood Rd, Knoxville, TN 37923, United States
Wednesday – Saturday, 11 AM – 8 PM. Sunday, 12 PM – 3 PM
+1 865-692-1003
Holy Smokin Bbq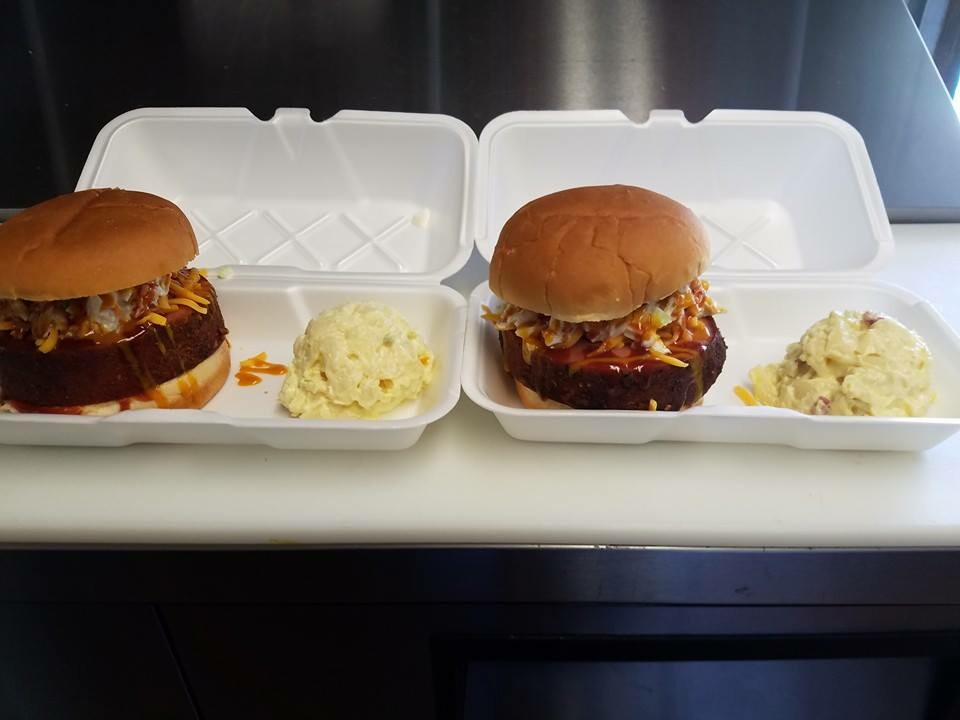 We've added in a few of Knoxville's awesome BBQ food trucks to the list, and Holy Smokin BBQ is no exception. This hidden gem is worth a shot – they've got killer 'cue, including some quality vegetarian options so everyone can chow down.
BBQ jackfruit sandwich adds a creative twist, and the tender brisket or bologna sandwiches are great quick lunch options. Smoky mac and cheese offer that classic comfort food feels, but frequent customers know that the cornbread salad is where it's at!
3104 Topside Rd, Knoxville, TN, United States, Tennessee

Hours vary; check their page for updates

+ 1 865-868-7037
Wells Station Barbeque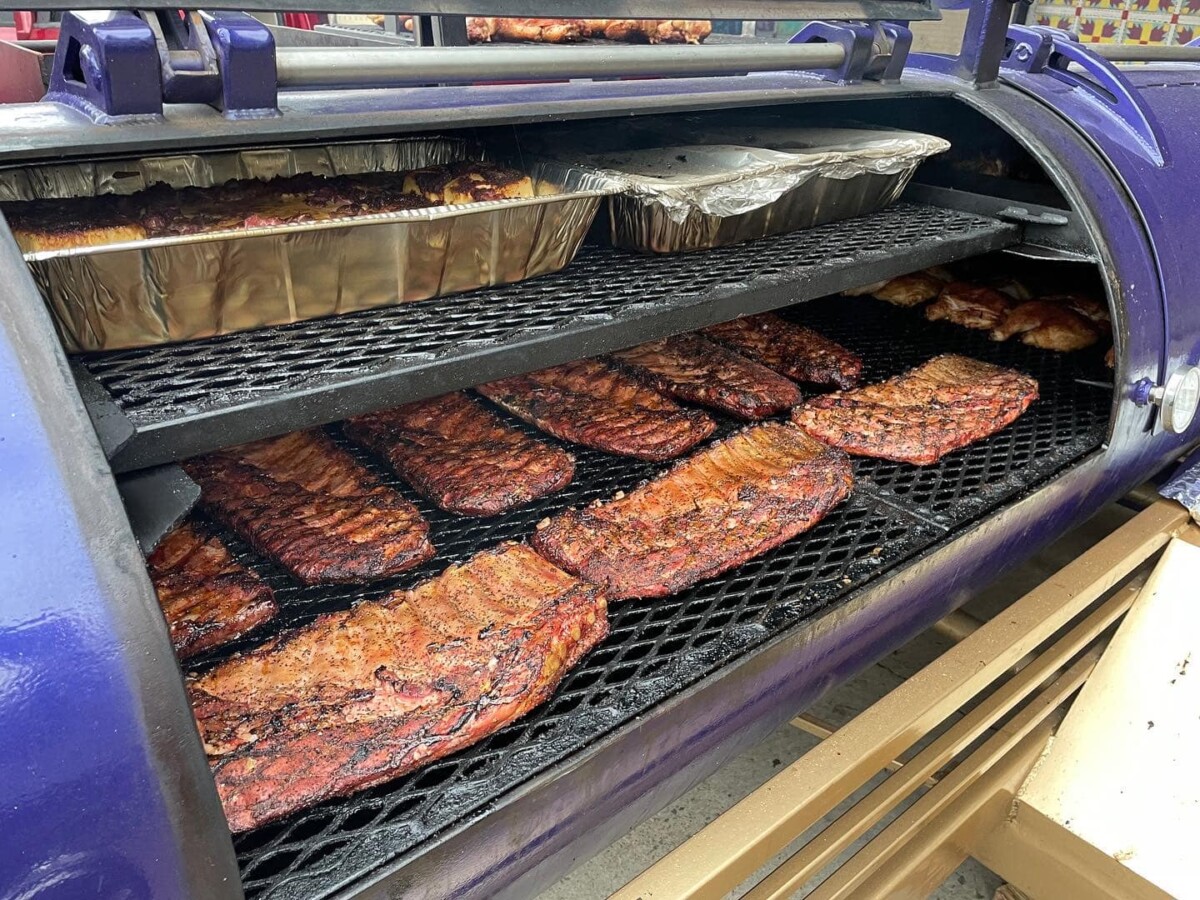 For a true Knoxville hidden gem, seek out Wells Station BBQ, run by owner and pitmaster Marcus Stokely. This food truck pops up at different events and is worth the little extra effort to find.
The menu changes seasonally, but you can look forward to some of the best briskets in Knoxville, pork belly burnt ends and half-smoked chicken.
Grab a side of crunchy, tangy Carolina mustard slaw and the epic corn casserole. They offer up 4 different types of sauces, each with a different base and all equally delicious.
Food truck hours & location varies; check their page for updates

+ 1 423-552-5171
Smith's Endzone BBQ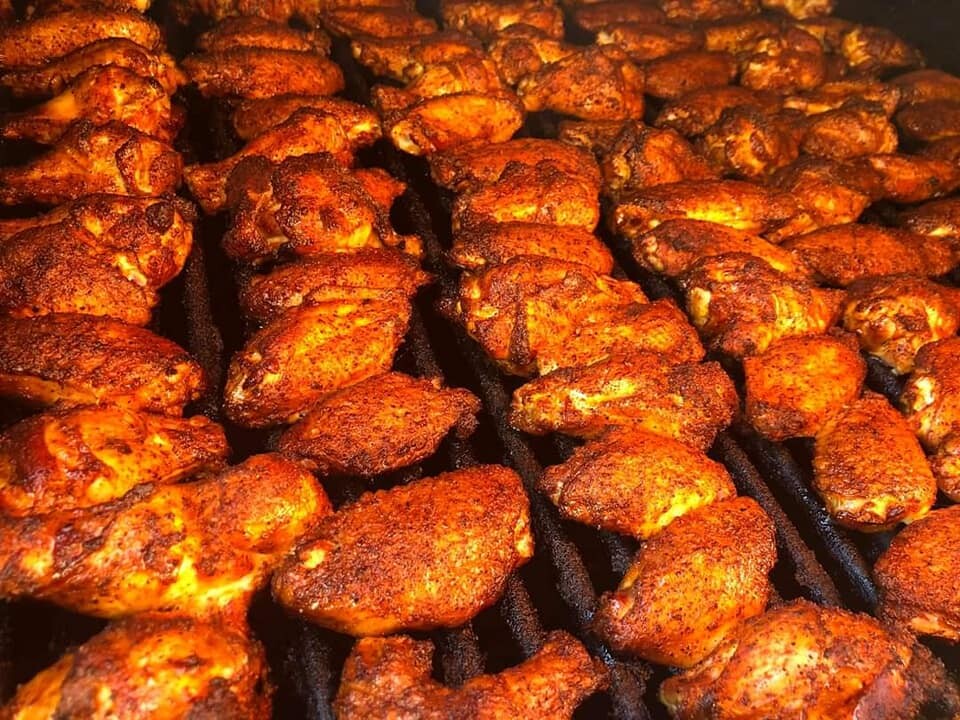 Smith's Endzone BBQ is another food truck serving Knoxville with an amazing, melt-in-your-mouth BBQ. Run by a father-son duo, you'll want to stop in here and try the brisket and ribs that have locals giving rave reviews.
The pulled chicken is tender and delicious paired up with home-style mac & cheese or their popular "Big Fella Fries."
The folks here are super friendly and are happy to answer any questions you have. Make sure to check in on their page to keep track of where they are and catch 'em before they sell out!
Food truck hours & location varies; check their page for updates

+ 1 (865) 742-1670
Dickey's Barbecue Pit
This Dickey's Barbecue Pit location is a quiet, relaxed joint with friendly staff and loads of delicious menu options. Dig into soft, tender pulled pork, juicy pit-smoked wings, and delicious jalapeno cheddar kielbasa.
The Fritos pie stack piles up Fritos, jalapeno beans, brisket, onions, and cheese for an extra flavorful bite. The menu here is pretty extensive, with more than enough variety to keep you coming back for something new every time.
11483 Parkside Dr, Farragut, TN 37934

Daily 11 AM – 9 PM

+ 1 865-675-8227
Oakwood Bbq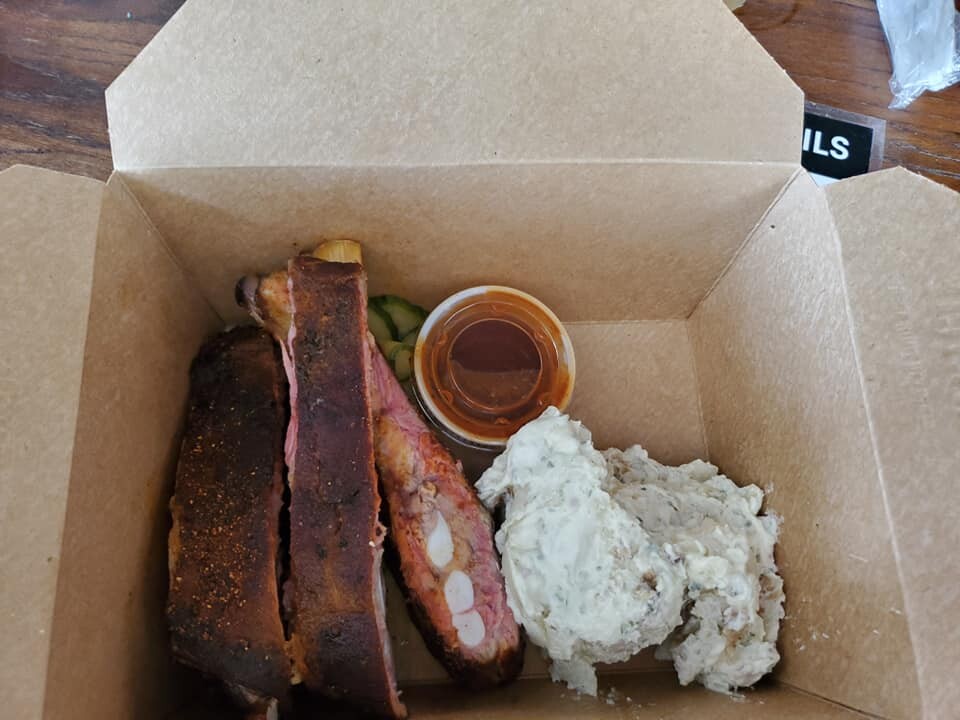 Probably one of the better-known Knoxville BBQ trucks, Oakwood BBQ consistently wows customers with its dishes. Topping the list is their Meaty Mac – creamy mac & cheese topped with brisket and green onions with sauce on the side.
The folks here pride themselves on fresh, flavorful food, from their spicy street corn to their smoked chicken sandwich with fresh slaw. Locations are usually posted for the week ahead, so plan your visit and check 'em out.
Food truck hours & location varies; check their page for updates.
You might also be interested in: