Kansas City, famous for its delicious barbecue, has only the best to offer. Here, a hearty serving of juicy and tender steak will surely tantalize your taste buds.
From succulent sausages to saucy steaks, these are the best barbecue spots to satisfy your meaty cravings.
Best BBQ in Kansas City
Joe's Kansas City Bar-B-Que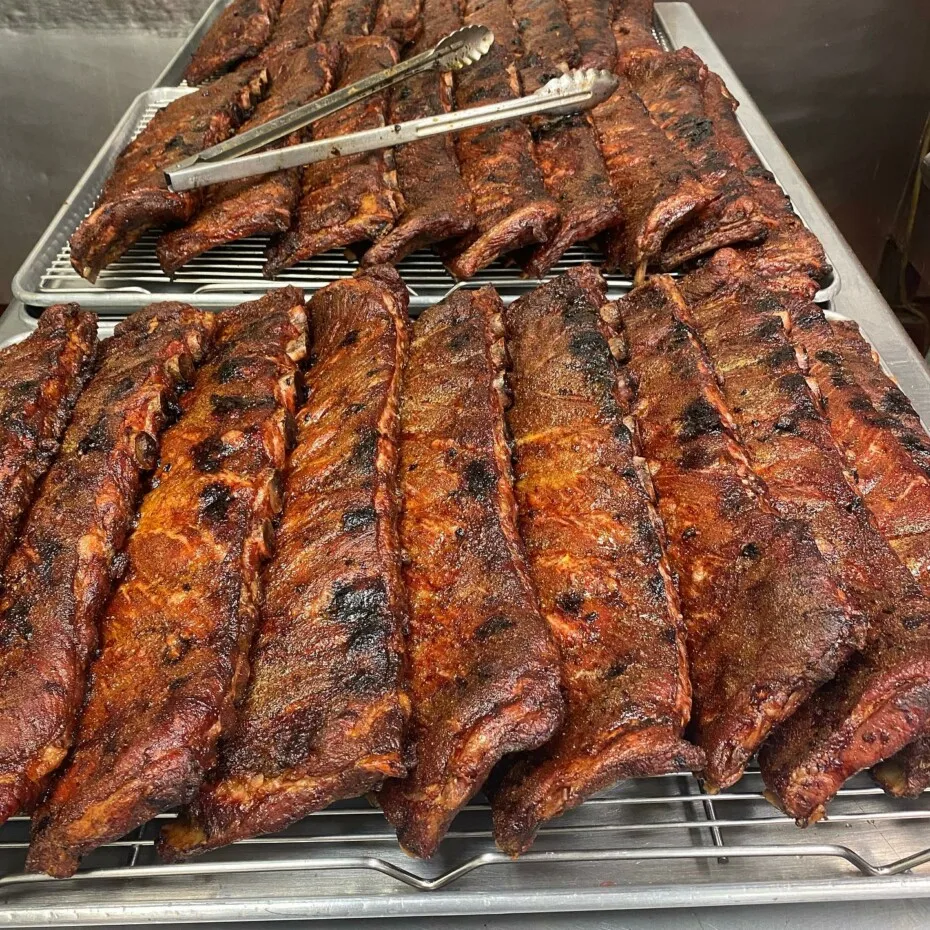 If you are looking for the best of the best, then Joe's Kansas City is the place to be. Joe's is famous for its tender and flavorful pulled pork sandwiches.
Plus, they have a variety of smoky barbecued meats such as ham, chicken, beef, and even turkey for fitness fanatics.
That's not all Joe's does, as they also cater to party planning, catering, and they even have merch! It is truly the only stop for the best barbeque.
3002 W 47th Ave, Kansas City, KS 66103, United States
+1 913 7223366
9:00am – 11:00pm, Monday – Saturday. Sundays are closed.
Jack Stack Barbecue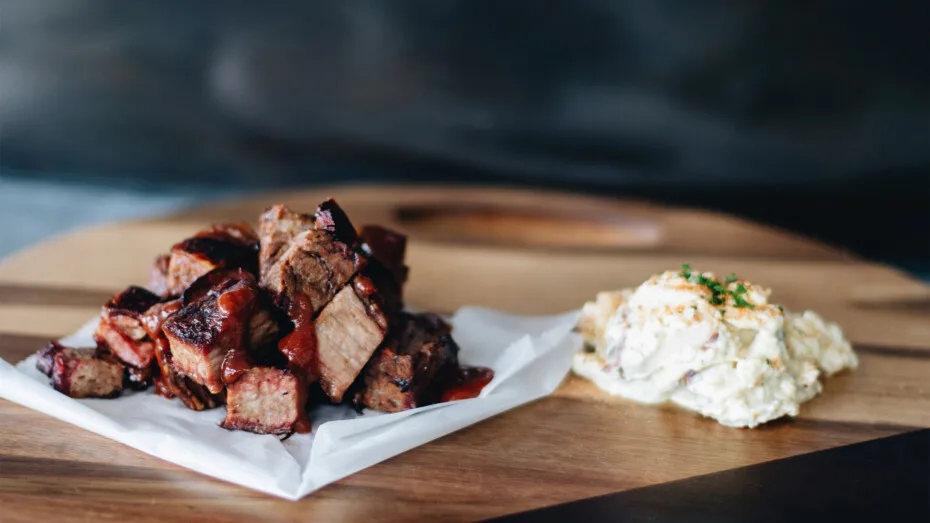 Great food with a matching environment is what Jack Stack Barbecue is all about. The atmosphere of this place is like stepping into a cowboy dream world.
They have a beautiful bar with a large number of drinks and a bite-sized barbecue.
Their main specialty, however, is for food lovers like you and me, barbecued seafood.
From smoked shrimp to grilled salmon slabs, this place is food heaven for barbecue lovers.
9520 Metcalf Ave, Overland Park, KS 66212, United States
+1 9133857427
9:00am – 11:00pm, Monday- Saturday. Sundays are closed.
Q39 Midtown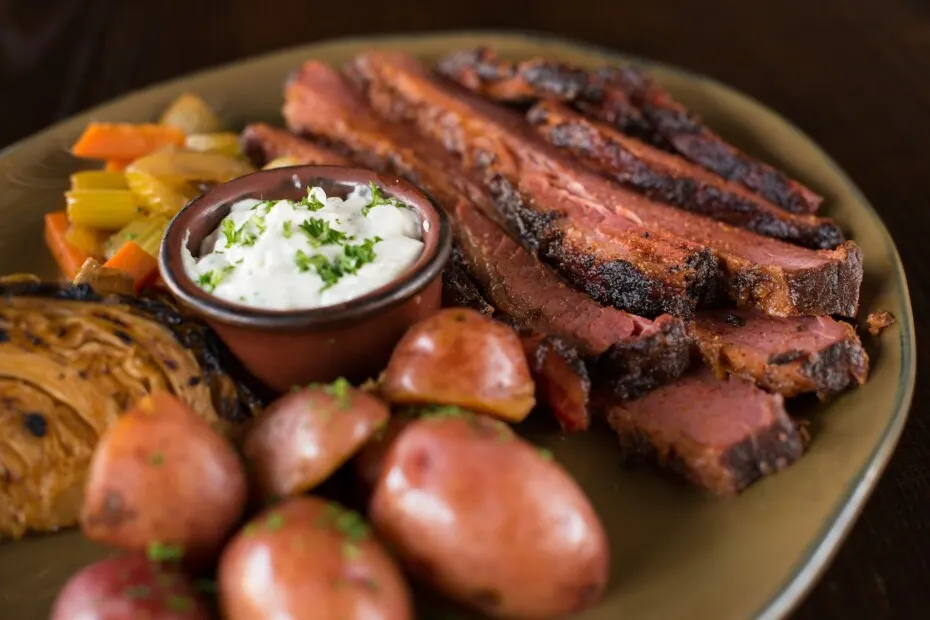 Want to make a reservation for a special date night? Or get dinner with a bunch of your friends? Q39 Midtown is your go-to place.
It is surrounded by a lot of bars and places with live music and comedy shows.
But the main highlight of this place is the rich-tasting house-made chipotle sausages and their freshly smoked briskets.
That's not all, their sides are also made with special care.
They have mac and cheese too, but it's made with extra care and served with herbed bread, which is way better than the boxed version.
Head here if you want a succulent slab of meat with some delicious mac and cheese on the side. Now that's what life is all about, don't you think?
1000 W 39th St, Kansas City, MO 64111, United States
+1 816 2553753
11:00 am – 9:00 pm, Sunday – Monday. 11:00am – 10:00pm, Friday – Saturday.
Rosedale Bar-B-Que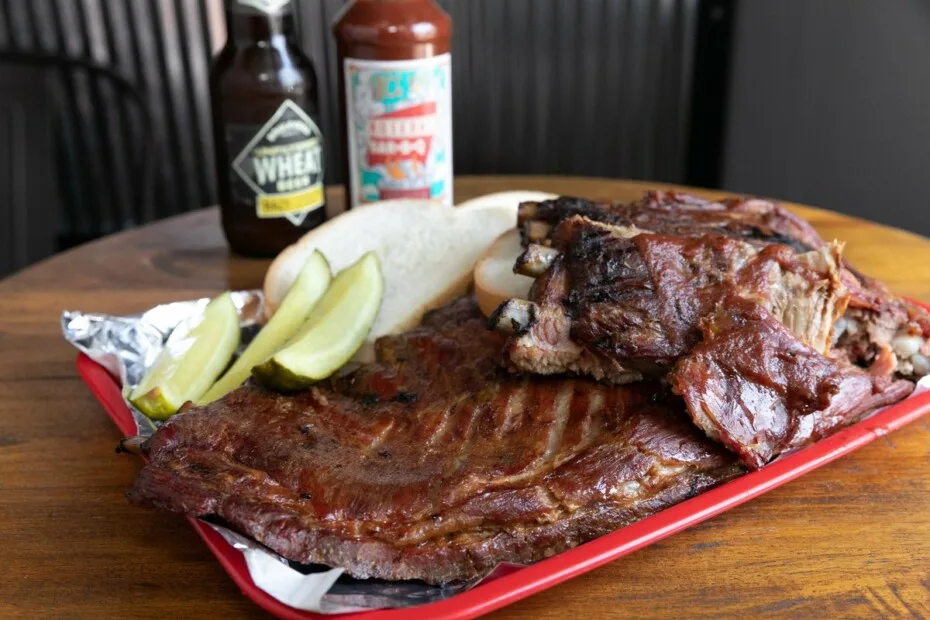 Rosedale Bar-B-Que has been in business for almost 70 years, so it is obvious that their barbeque has got something special up its sleeve.
With lightning-fast service and scrumptious slow-smoked meats, Rosedale barbeque takes the cake, or should I say steak, when it comes to serving the best.
Plain and simple, if you like, Rosedale is the place to be. Relaxing interior, mouth-watering barbeque, and a fun time with your friends. It doesn't get any better than this.
600 Southwest Blvd, Kansas City, KS 66103, United States
+1 913 2620343
11:00 am – 8:00 pm, Tuesday- Sunday. Mondays are closed.
Arthur Bryant's Barbeque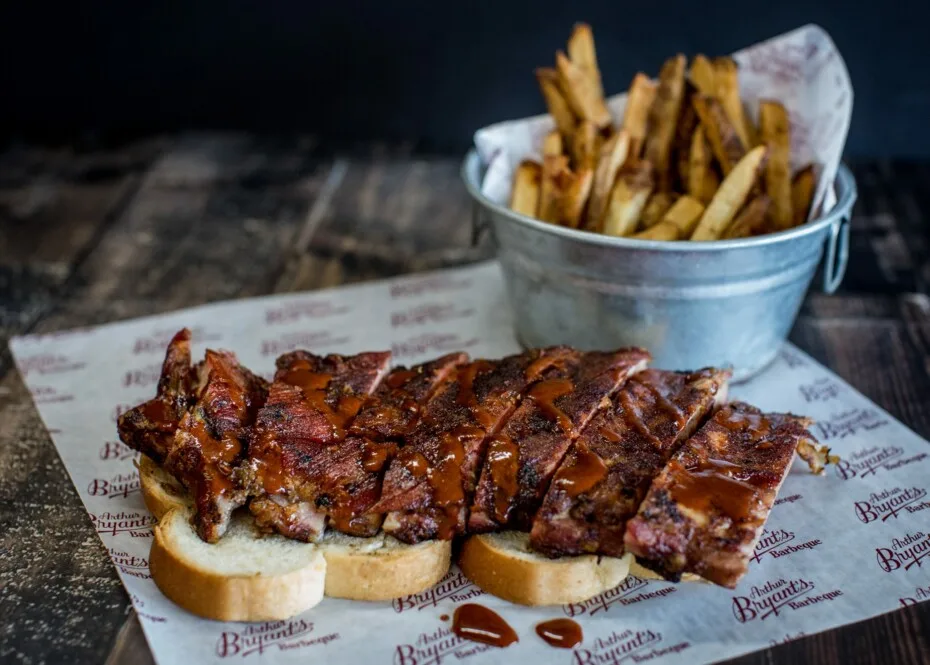 Arthur Bryant's Barbeque is famous for its huge portion sizes and a special sauce that even presidents couldn't resist. Arthur Bryant's barbeque is a grilled meat pioneer.
It is a small place packed with tons of flavor. Their tender and luscious ribs are guaranteed to leave you craving for more.
1727 Brooklyn Ave, Kansas City, MO 64127, United States
+1 816 2311123
10:30 am – 7:30 pm, Monday- Thursday. 10:30 am – 8:00 pm, Friday and Saturday. 11:00am– 7:00pm, Sunday.
B.B's Lawnside Barbeque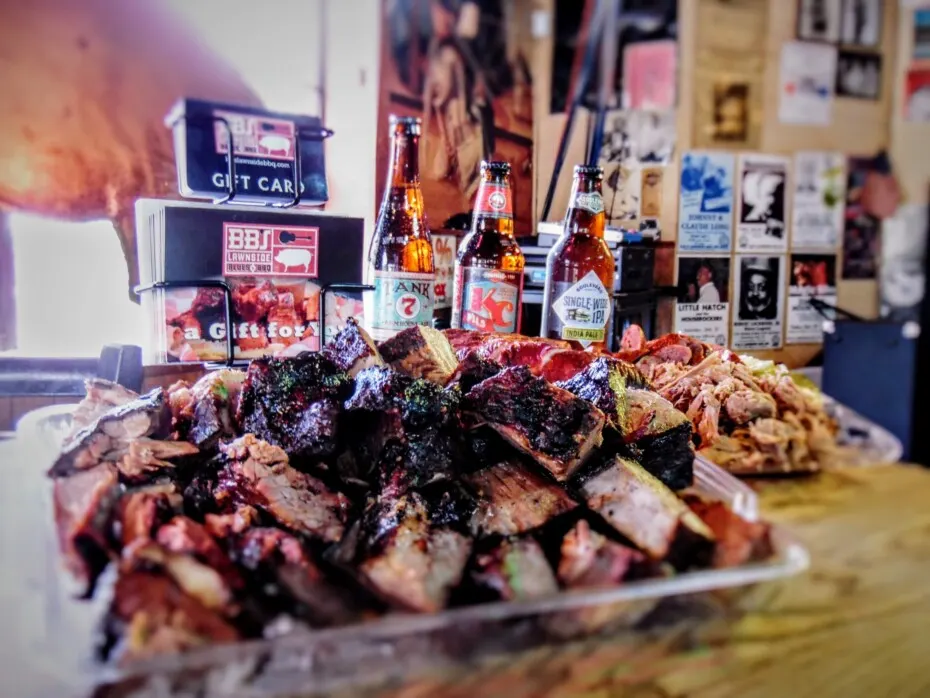 B.B Lawnside captures the true essence of barbeque, the feeling of community.
Here, everyone can sit together, chat, listen to live music, meet new people, and, best of all, have the juiciest and most succulent meat Kansas City has to offer.
Have your fill with great smoked meats and a lively environment.
1205 E 85th St, Kansas City, MO 64131, United States
+1 816 8227427
11:00 am – 9:00 pm, Sunday – Tuesday. 11:00am – 10:00pm, Friday – Saturday. Mondays are closed.
Slap's Barbeque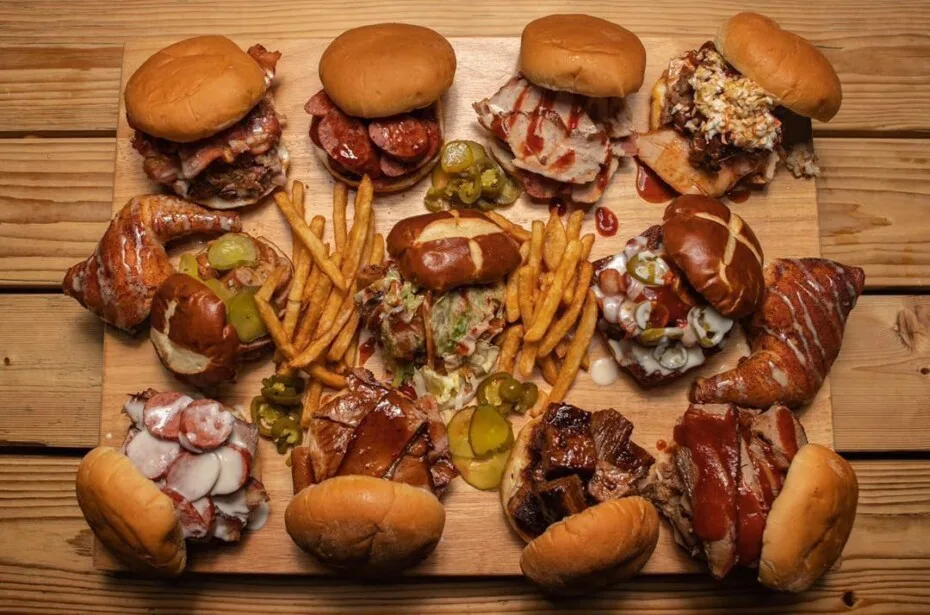 Just as the name suggests, Slap's barbecue is not your average fancy place.
The most traditional country-style restaurant serves the most tender and juiciest ribs that slide right off the bone.
This melt-in-your-mouth experience is truly one of a kind. The main highlight of this place? Well, it's open seven days a week!
553 Central Ave, Kansas City, KS 66101, United States
+1 9132133736
11:00am – 7:00pm,Monday- Sunday.
Hawg Jaw Que & Brew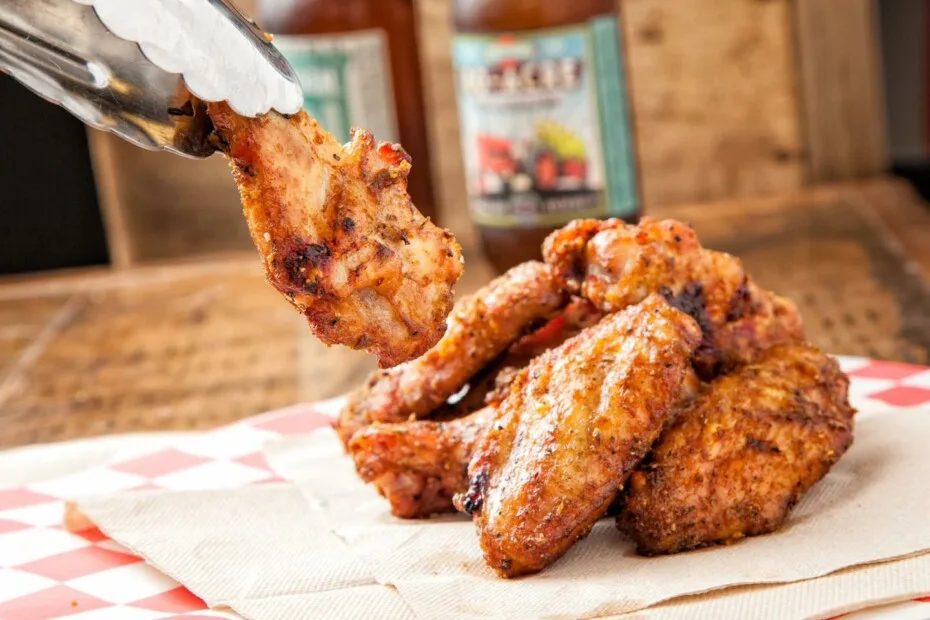 Apart from their delectable barbecue, Hawg Jaw Que's main specialty is their microbrew beer and their 21-day aged beef.
They not only stand out from the various barbecue restaurants, but they also promise complete craving satisfaction.
It is a small establishment but is packed with a lot of flavors that will have you coming back for more.
900 Swift St, North Kansas City, MO 64116, United States
+1 816 7414294
11:00am – 9:00pm, Monday- Saturday. Sundays are closed.
Gates Bar-B-Q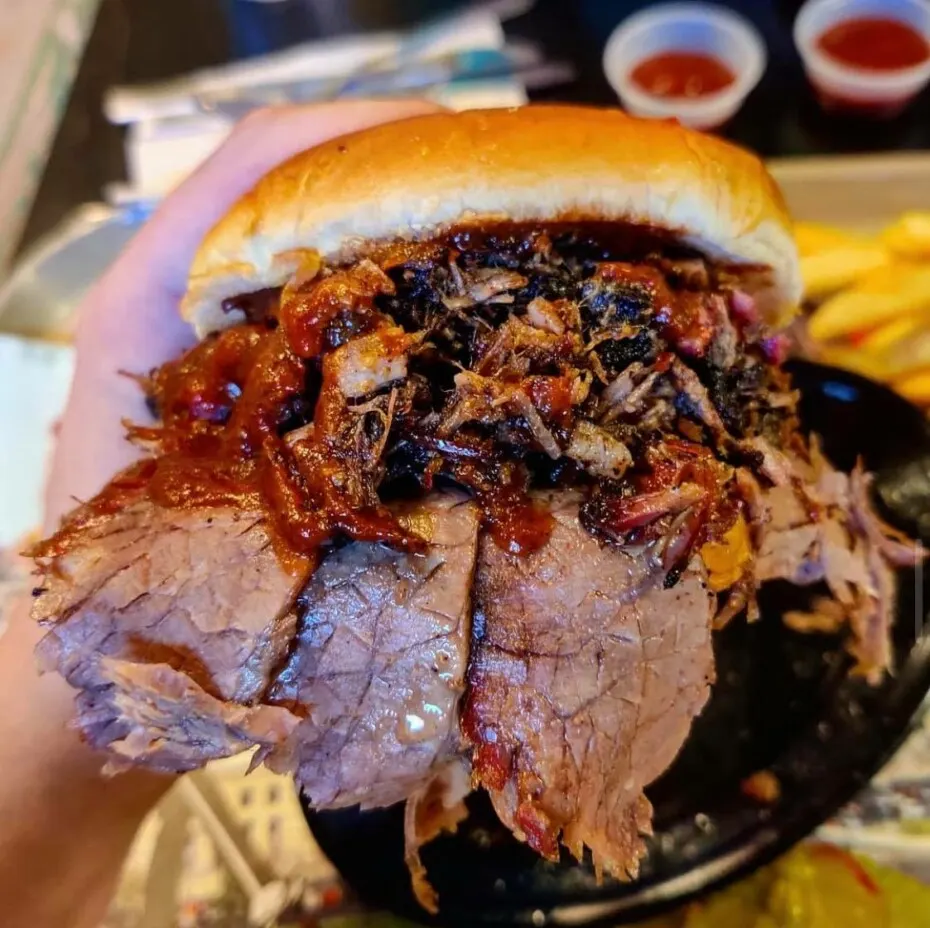 You might be thinking that this is just another Barbecue spot that serves the same old ribs and steak.
Wrong, Gate's Bar BQ's vintage interior and special seasonings are very much special.
The best part, they sell their secret seasonings and sauces.
So, you can have their signature taste anywhere and everywhere in the whole wide world, isn't that just amazing?
1325 Emanuel Cleaver II Blvd., Kansas City, MO 64110, United States
+1 816 5317522
11:00am – 11:00pm, Monday- Sunday.
Danny Edwards Blvd BBQ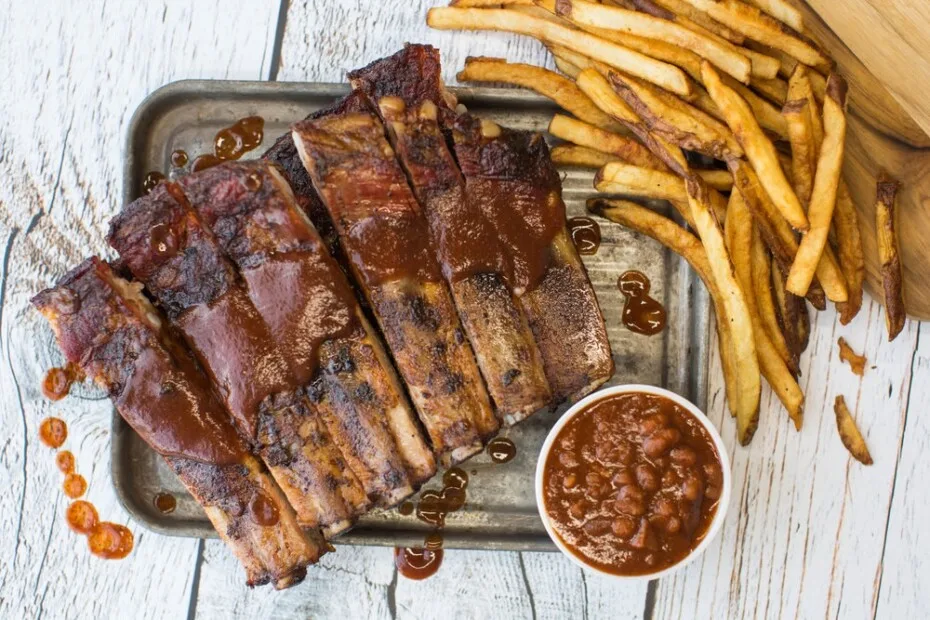 Last but not least, Danny Edwards BLVD BBQ has weekday specials that are one of the best in the city.
Don't be fooled by their establishment because they can whip up a mean steak.
Danny Edwards has the most traditional theme to not only their location but also their food.
They truly believe that traditional-style saucy ribs and succulent steaks never go out of style. It is America's favorite, and it is here to stay.
2900 Southwest Blvd, Kansas City, MO 64108, United States
+1 8162830880
10:30 am – 3:00pm, Monday- Saturday.
Brobecks Barbeque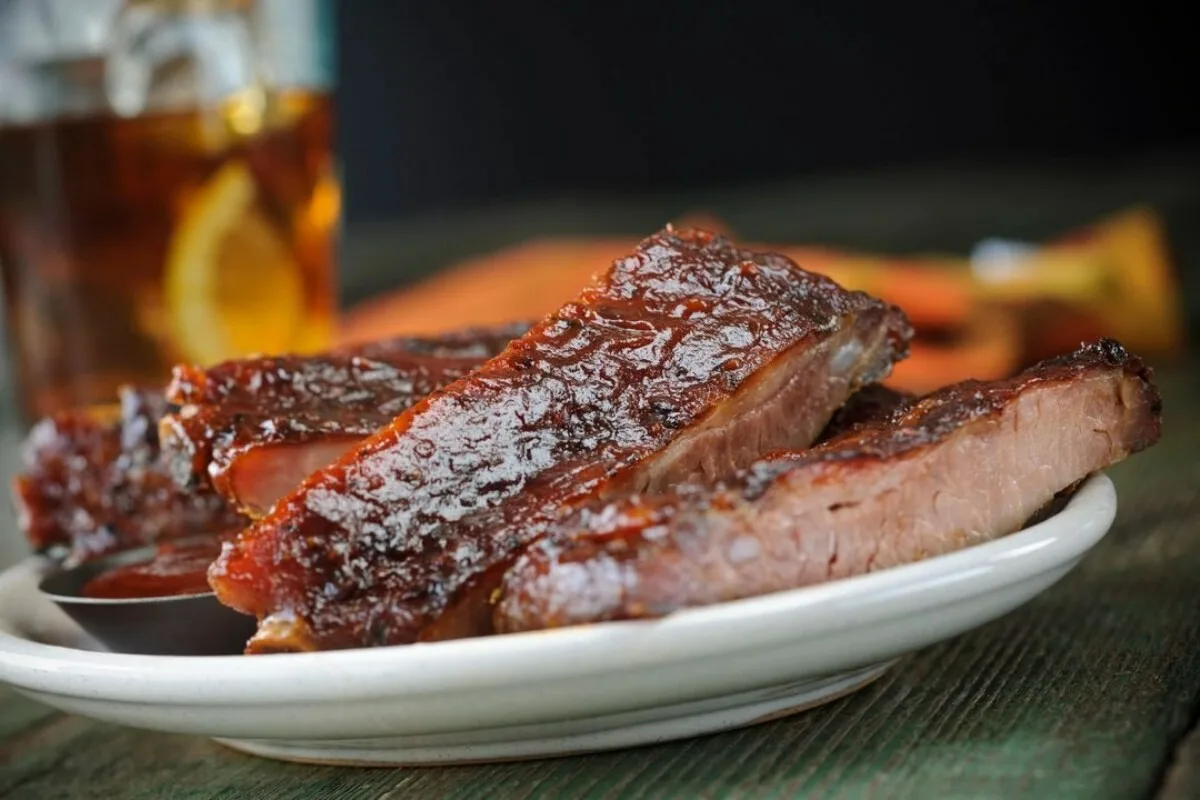 Brobeck's starts out by slathering their famous rub on the meats, then smoking and serving them dry.
From there, it's all up to you which sauce you want to add – if any! Chow down on their sandwiches stuffed with favorites like pulled pork on a fresh hoagie bun.
For a full plate, test out their full or half slab of ribs, succulent smoked chicken, or tender burnt ends (if you're lucky). And don't forget the cheesy corn!
4615 Indian Creek Parkway, Overland Park, Kansas 66207
Tuesday – Thursday 11 AM – 8 PM; Friday & Saturday 11 AM – 8:30 PM
+ 1 913-901-9700
Chef J BBQ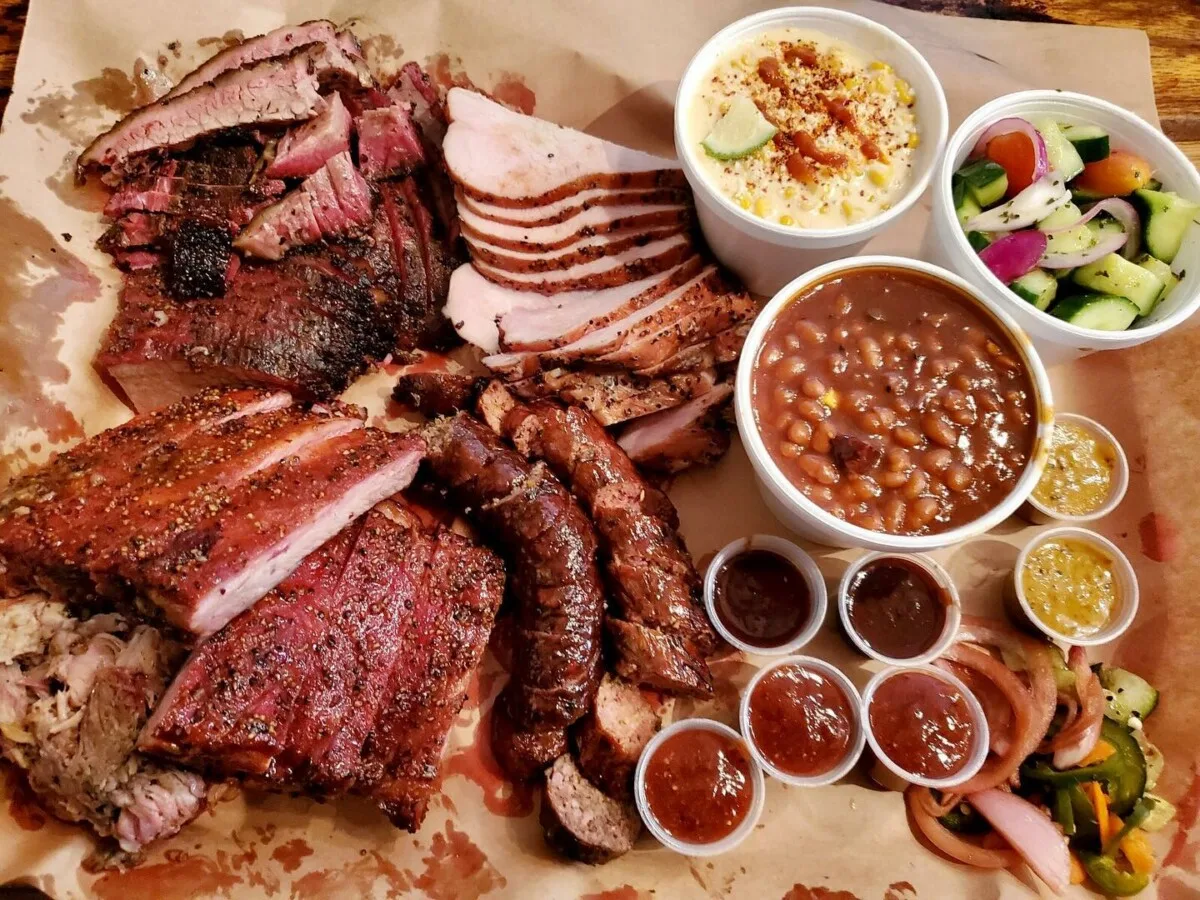 Hickory smoked on a real fire; Chef J BBQ puts in the time to create some mouthwatering BBQ.
Cut-to-order beef brisket is the most popular, so you'll wanna get there early to secure yours!
Burnt ends, turkey, pulled pork, ribs, or sausage are served with fresh bread, pickles, smoked jalapeno, and your choice of sauce.
Go all in and grab some of their flavorful sides, like bacon & blue potato salad, or get a crunchy-spicy kick from their chipotle slaw.
1401 W. 13th Suite G Street, Kansas City, MO 64102
Thursday – Saturday 11:30 AM – 4 PM; Sunday 12 PM – 4 PM
+ 1 816-805-8283
Porky's Blazin' Bar-B-Q
Porky's Blazin' Bar-B-Q pitmaster Scott Roberts proudly carries on a family legacy with tender, delicious BBQ.
This roadside location is laid-back with diner-style seating, friendly smiles, and of course – outstanding BBQ!
Pork baby back ribs are the star of the show: tender, slow-cooked, and full of smoky flavor.
Add in some beef brisket, burnt ends, and some classic sides like pasta salad and beans, and you'll be planning your next visit before you leave!
9512 S Buckner-Tarsney Grain Valley, MO 64029
Friday-Saturday 11 AM -8 PM; Sunday 11 AM –3 PM
+1816-566-0203
Harp Barbecue
Top-rated Harp Barbecue serves up some legendary meats on Fridays and Saturdays – and you'll want to arrive early!
Perfectly crusted brisket, juicy jalapeno cheddar sausage, and tender ribs are customer favorites at their spacious modern location.
All the sides are tasty, but the sweet potato burnt ends, and tator tot casserole are worth writing home about.
Weekly specials like brisket chili, chopped beef sandwiches, or tacos keep it interesting, alongside fresh desserts like banana puddin'.
6515 Railroad St, Raytown, MO 64133
Friday 5 PM – Sell out; Saturday 11 AM – Sell out
Night Goat
Night Goat is a weekly BBQ put on by the folks at Fox and Pearl, producing some top-notch craft BBQ.
Juicy pork belly, brisket, and sliced turkey star alongside comforting sides like smoked jalapeno slaw and cheesy grits.
Add the Pastrami pork belly taco to your must-try list – tender meat served in Caramelo pork fat tortillas, fresh cilantro, and hot sauce.
If you have room, the smoked walnut chocolate chip cookies are outta this world!
2143 Summit Street, Kansas City, MO 64108
Saturday & Sunday 11 AM – 3 PM
+ 1 816-437-7001
You might also be interested in: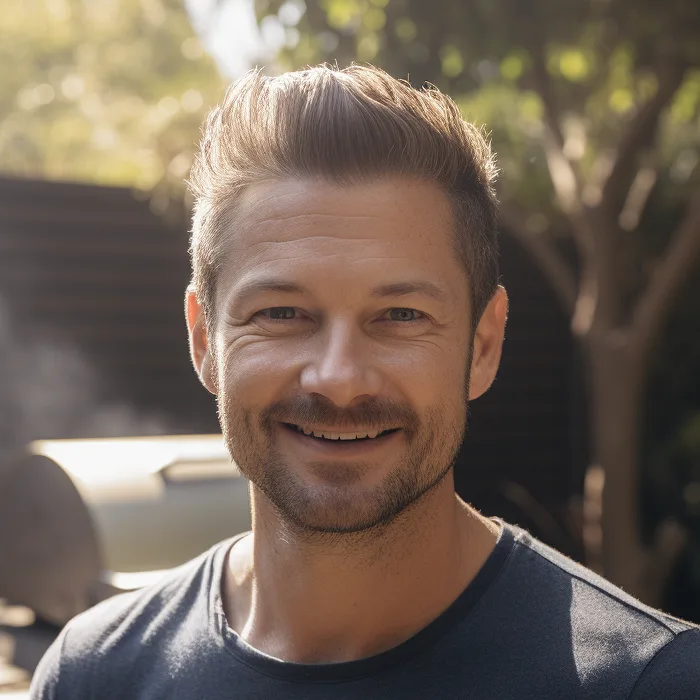 I have been smoking and grilling meat from an early age and enjoy sharing my knowledge and expertise through the hundreds of articles I have written about BBQ. I hope to make everyone's BBQ journey that little bit easier.