Missouri, a Midwestern paradise, is pure American Beauty. It has a wide range of beautiful sceneries, from interesting caverns, awesome Ozark Mountains to the attractive Mississippi and Missouri rivers.
It's known that the Missouri star is home to fantastic places where one can enjoy BBQ. The top BBQ places offer various styles and tastes.
Best BBQ in Missouri
Missouri Hick Barbeque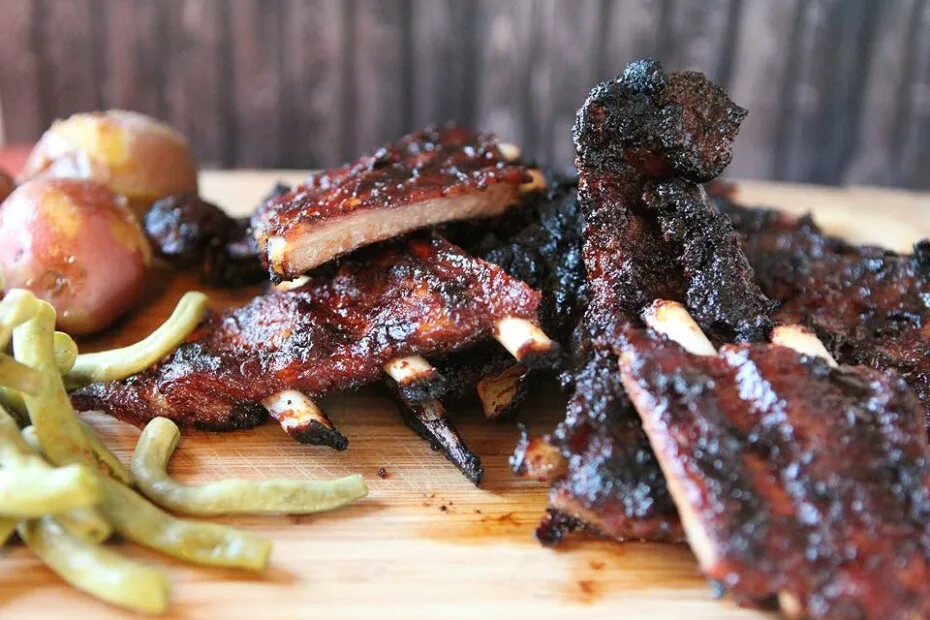 Missouri Hick Barbeque, situated on the historic route 66, serves as a restaurant for culturally enriching food experiences.
Meats here are always good, the delicious BBQ sauces have all the right flavors, and the taste is just perfect.
If you are making a stop at this place, make sure you try the spicy prime rib sandwich.
The meat is coated with the spicy rub before BBQ'n to give it that barky outer layer.
913 East Washington Street, Cuba, MO 65453, United States
Monday – Saturday, 11 AM –9 PM. Sunday, 11 AM –8 PM.
+1 573 885 6791
Big Daddy's BBQ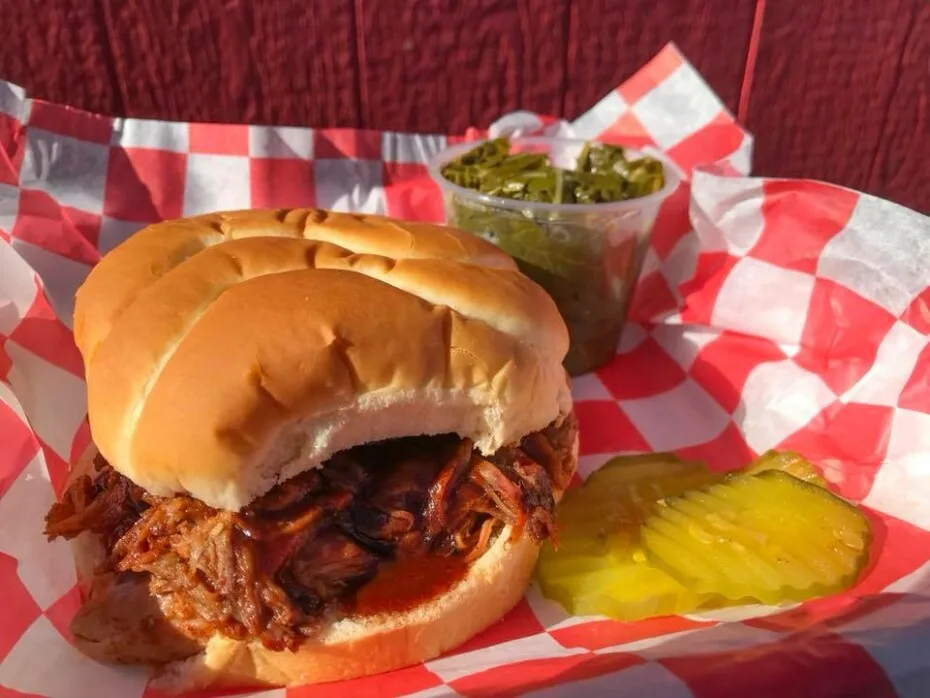 Big Daddy's BBQ has a simple menu but do not be deceived by this. It's a no-frills place providing fantastic rich traditional BBQ plates with all the right slides to go with it.
Meals here are flavourful and are made to please you. The brisket is usually tender and moist.
Coleslaw is good, crispy, and cold and gives you a refreshing feeling as you munch through it.
1205 N Garth Ave, Columbia, MO 65203, United States
Wednesday – Saturday, 11 AM – 7 PM. Sunday – Tuesday Closed.
+1 5738752227
Wabash BBQ
Wabash BBQ is located within an old train depot. It's one of the best places to eat good BBQ in a different setting.
Meals are carefully prepared to provide the unique and special taste that's hard to find elsewhere.
The pulled pork nachos are really great, and the chicken here is tender and juicy.
Smoked burnt ends are absolutely the best here, with the right amount of smokey flavor and bite to it.
646 Kansas City Ave S, Excelsior Springs, MO 64024, United States
Sunday – Saturday, 11 AM –8 PM.
+1 8166307700
Pappy's Smokehouse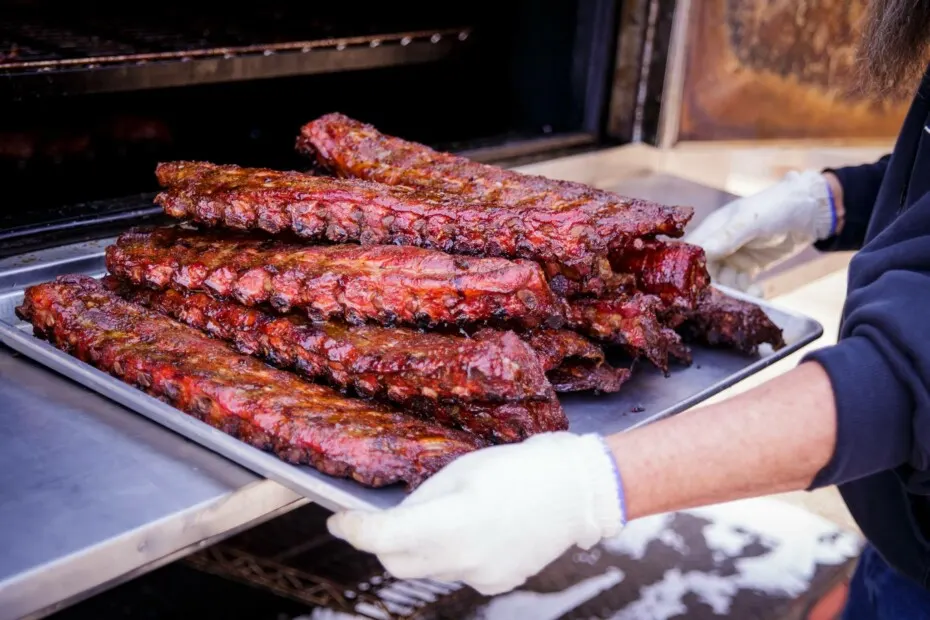 Pappy's Smokehouse, located in midtown St. Louis, the meats here are low and slow smoked on cherry wood or sweet apple.
The Food Network in America regards them as having the best Memphis-style barbecue smoked ribs over wood in the region.
Pappy's give you an unbelievable culinary experience with the juiciest of meats, a great friendly environment, and really quick service.
You might want to order everything on the menu, including their sides, but don't forget their ribs!
3106 Olive St, St. Louis, MO 63103, United States
Thursday – Saturday, 11 AM –6 PM. Wednesday & Sunday, 11 AM –4 PM. Monday – Tuesday Closed.
+1 3145354340
Bubba's BBQ
Bubba's BBQ is a great BBQ spot that will leave you salivating after your meal. The burnt ends and coleslaw have a fantastic and unique taste. Smoked meats are tender and tasty.
The smoked sausage here has a heavenly taste.
There's a whole lot to choose from. But, if you are looking for great portions of food for a reasonable price, Bubba's BBQ has got you covered.
504 N West Bypass, Springfield, MO 65802, United States
Sunday – Thursday, 11 AM –9 PM. Friday – Saturday, 11 AM –10 PM.
+1 4173680039
City Butcher and Barbecue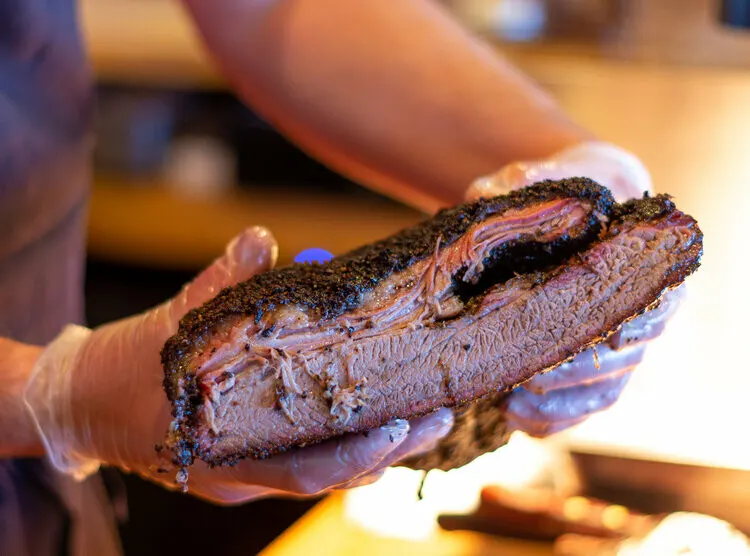 Serving quality BBQ since 2014, City Butcher and Barbecue focuses on execution and quality as a core part of their eatery.
The open-air setting is what makes this establishment unique and well visited by families across Missouri.
Meats are thoughtfully sourced, of the best quality, and perfectly smoked to give customers the non-choking smoky flavor.
To enjoy the all-around flavor, we recommend getting the City Smokestack, a taste bud tantalizing meal!
3650 S Campbell Ave, Springfield, MO 65807, United States
Sunday – Saturday, 11 AM –7 PM.
+1 4177201113
Bogart's Smokehouse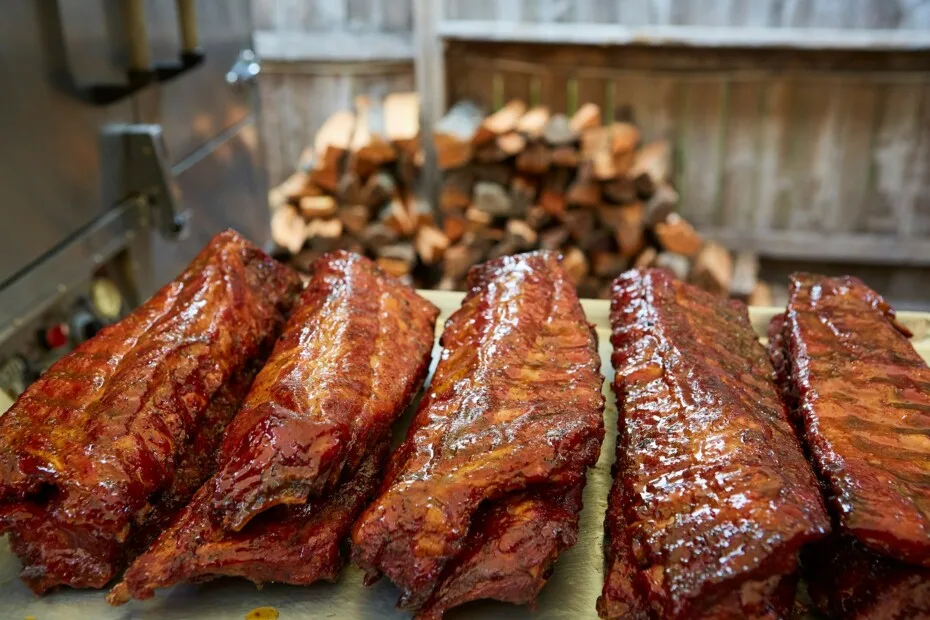 Bogart's Smokehouse has a lot to enjoy and fall in love with. The sauces are true delicacies here at this fine eatery.
Bogart's smokehouse is a classic BBQ restaurant that promises to offer you all you crave and doesn't disappoint.
Ribs are slowly smoked over cherry and apple woods, giving it a wonderful flavor while ensuring tenderness and juiciness.
You would have a challenging day trying to choose between what to order from their menu, but the good news is that you can always try something new each time you visit this restaurant, it's open 7 days a week!
1627 S 9th St, St. Louis, MO 63104, United States
Tuesday – Saturday, 10:30 AM –4 PM. Sunday – Monday, Closed.
+1 3146213107
State Line BBQ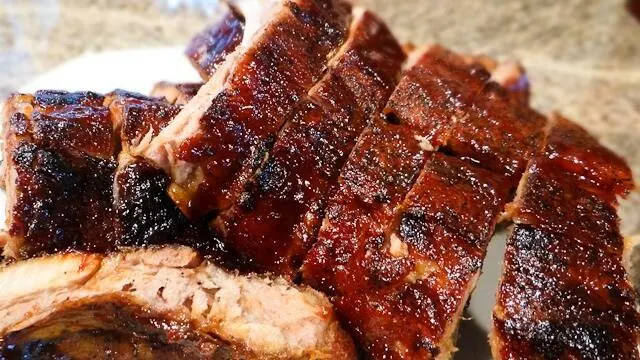 State Line BBQ is a family-owned restaurant offering a comfy and nice place at Eagle Rock. The BBQ spot offers a go-to place for tasty BBQ at awesome prices.
Everything here is just perfect, giving guests the satisfaction they crave.
Besides delicious baby back ribs, pulled pork, and other BBQ items, the fried catfish is so nice and yummy with some of their homemade tartar sauce.
Don't forget to try their loaded baked potato or homemade baked beans. They're some of the best sides in the area.
A huge plus, the owners here are marvelous hosts with a good sense of humor, making the entire experience unforgettable.
29563 State Hwy P, Eagle Rock, MO 65641, United States
Thursday – Sunday, 12 PM – 6 PM. Monday – Wednesday, Closed.
+1 4178466131
Lutz BBQ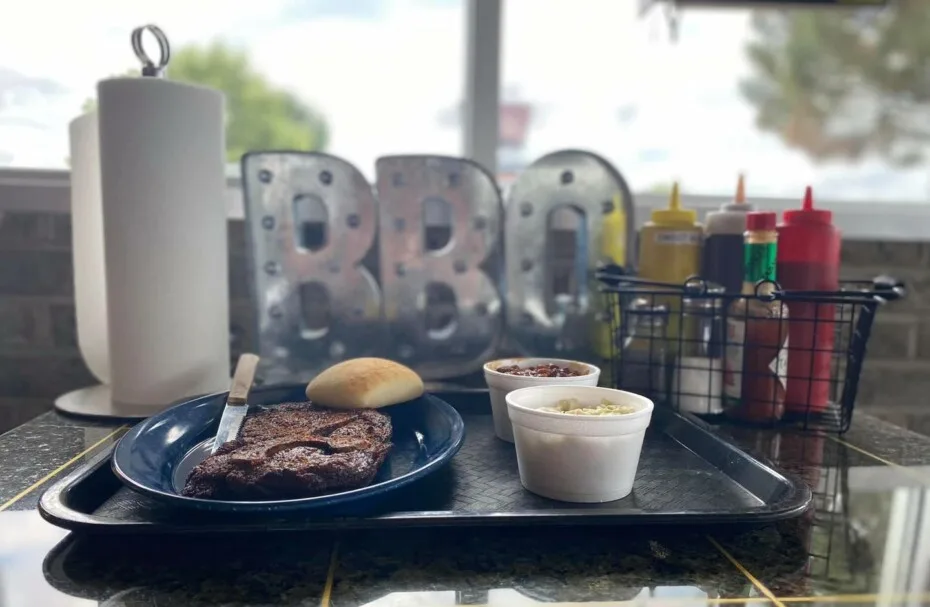 Lutz BBQ is popular for its world-class BBQ and delicious sides. Here, brisket and potato salad reigns supreme and remains their popular items.
They smoke lots of meats and also fish and chicken.
The place is known to have specialties in "blue ribbon sauces, fall-off-the-fork meats, and down-home sides."
The quality and flavor of foods here are unrivaled. The chips are well fried, crispy, and tasty. Do visit this place to have a really unique experience.
3505 Missouri Blvd, Jefferson City, MO 65109, United States
Monday – Saturday, 10 AM –8 PM. Sunday, Closed.
+1 5736364227
Kehde's Barbecue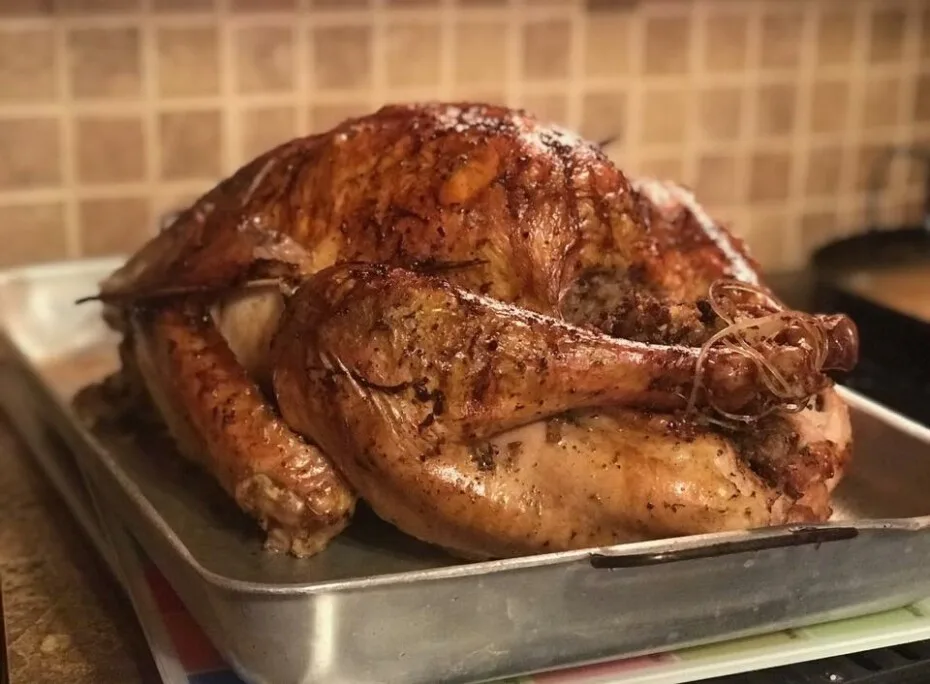 Kehde's Barbecue offers a unique experience you might not get elsewhere as this BBQ joint in Sedalia is located within a vintage passenger rail car.
The aesthetics and a whole new setting are worth visiting.
They have great desserts which you can have after meals. Everything from the burnt ends to the Apple caramel pie is highly recommended.
This unique surrounding has a relaxing and calming effect while you enjoy the ever-scrumptious meal. The meals are satisfying and will leave you filled.
1915 S Limit Ave, Sedalia, MO 65301, United States
Wednesday – Saturday, 11 AM – 8 PM. Sunday, 11 AM – 3 PM. Monday – Tuesday, Closed.
+1 6608262267
Sugarfire Smokehouse
Get ready for your taste buds to get blown away at St. Louis's favorite: Sugarfire Smoke House.
Chef duo Mike & Carolyn produce delicious, flavorful barbecue and side dishes that keep you coming back for more.
The fan favorite is the mighty brisket, smoked, sliced, and served by the plate, pound, or as a sandwich.
They keep the side selection simple and delicious, with creamy potato salad, coleslaw, hand-cut fries, and spicy beans that complement the brisket perfectly.
605 Washington Ave, St. Louis, MO 63101

Sunday – Thursday 11 AM – 8 PM; Friday & Saturday 11 AM – 9 PM

+ 1 314-797-8485
Sweetwater BBQ
If you're on a BBQ road trip, be sure to mark Sweetwater BBQ in St. Robert on your map.
The friendly folks here whip up some excellent food, with their fall-off-the-bone ribs and tender brisket at the top of the list to try.
Slaw here is slightly tangy and vinegar-based, perfectly offsetting the slightly sweet BBQ sauce.
Toss in some Missouri Potato Salad for a creamy finish, and you've got yourself the best combo for miles.
14076 State Hwy Z, St Robert, MO 65584

Daily 11 AM – 8 PM

+ 1 573-336-8830
Black Market BBQ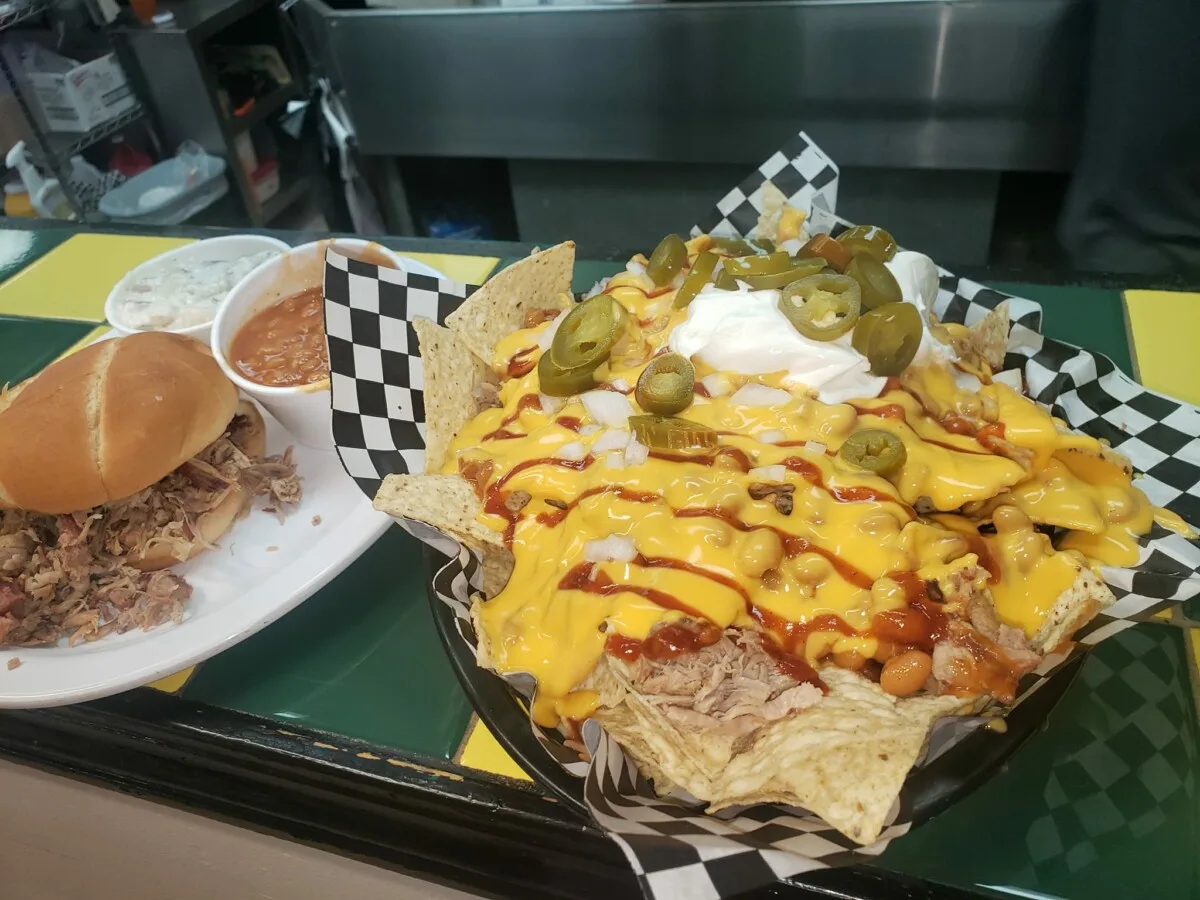 Magical Moberly has some great things to offer, and Black Market BBQ is definitely one of them. If you're extra hungry, the BBQ platter is here to serve you a bit of everything -plus toast.
Sink your teeth into a burnt ends sandwich piled onto Texas Toast or succulent pulled pork on a bun with Hawaiian BBQ sauce for some extra flavor.
One thing's for sure – you're gonna wanna get here early before your top picks sell out for the day!
1515 S Morley St, Moberly, MO 65270

Wednesday – Saturday 11 AM – 8 PM

+ 1 660-372-2277
Q39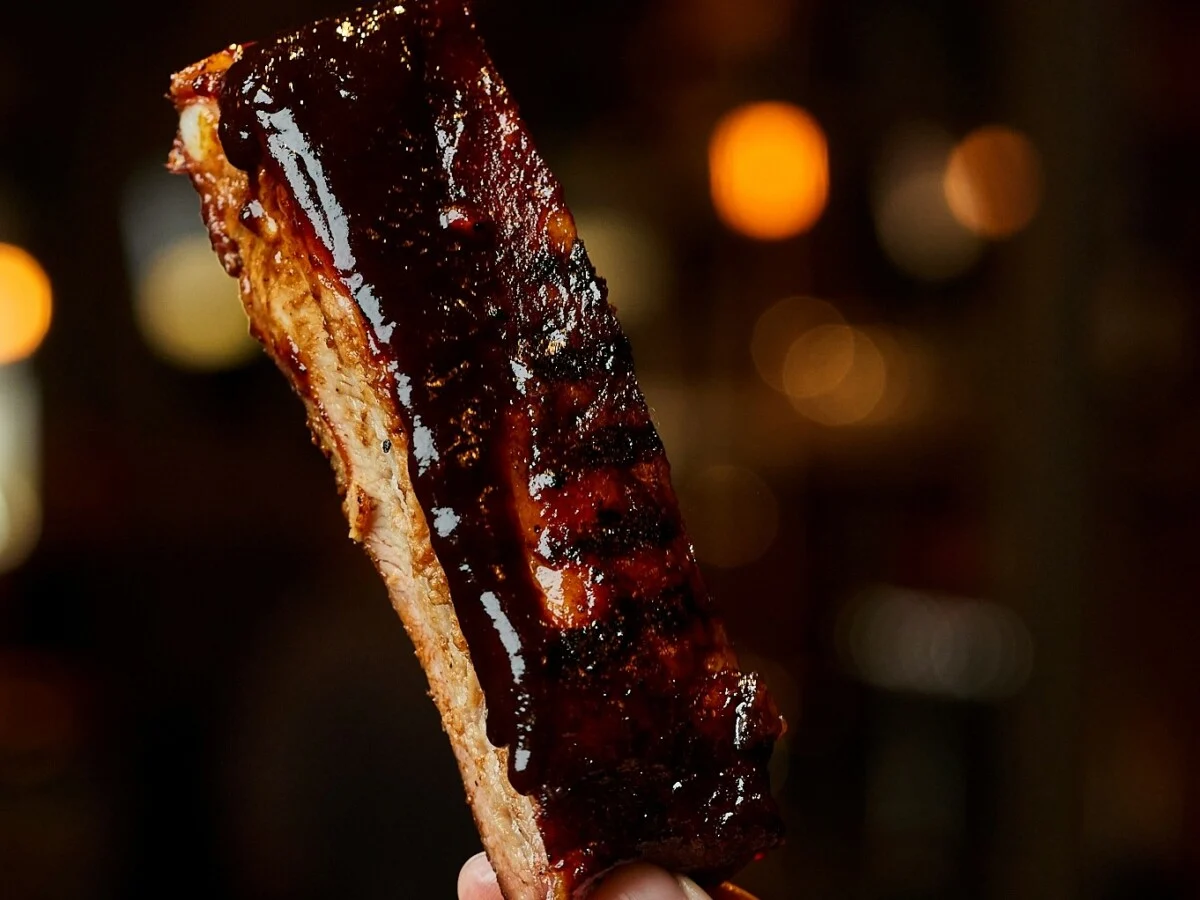 Grab your keys and head to Midtown Kansas City to chow down at trendy Q39.
They have an extensive menu with loads of delicious options for 'cue lovers.
All meats are smoked daily; the tender Angus beef brisket is a BBQ lover's dream, and the juicy honey-glazed pork spare ribs are tangy, sweet perfection
. Don't skip past the Smoked Pork Bahn Mi, though – it's a creative, cultural twist on a classic with loads of flavor and a spicy kick.
1000 W 39th St, Kansas City, MO 64111

Sunday – Thursday 11 AM – 9 PM; Friday & Saturday 11 AM – 10 PM

+ 1 816-255-3753
Salt + Smoke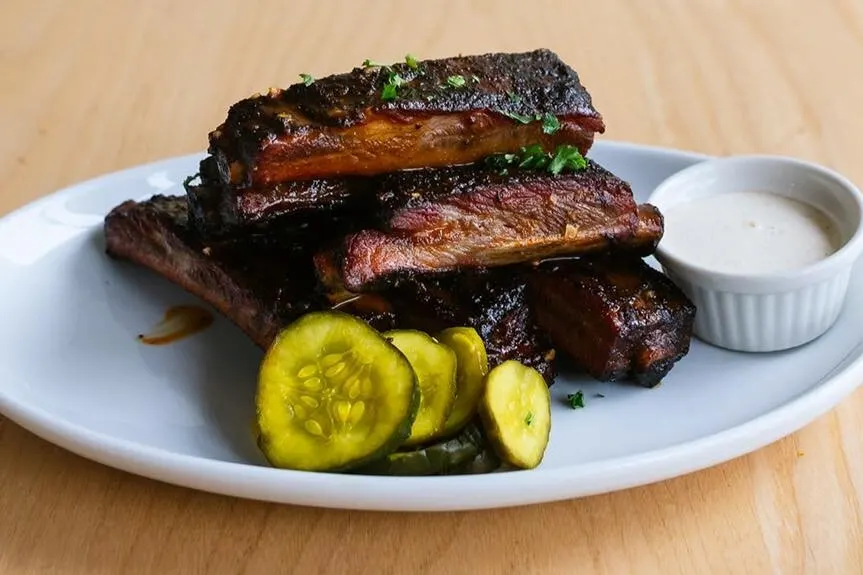 If you love Texas-inspired BBQ, bourbon, and beer, Salt + Smoke has you covered. A social spot with a buzzing atmosphere, it's a great place for a night out with friends.
Pulled pork, rib tips, and brisket are flavorful and tender, and the smoked wings knock it out of the park.
White cheddar cracker mac and beef fat fries are next-level sides, and their sauces like Mustarolina and Alabama Ranch are great additions.
6525 Delmar Blvd, St. Louis, MO 63130

Sunday – Thursday 11 AM – 9 PM; Friday & Saturday 11 AM – 10 PM

+ 1 314-727-0200
You might also be interested in: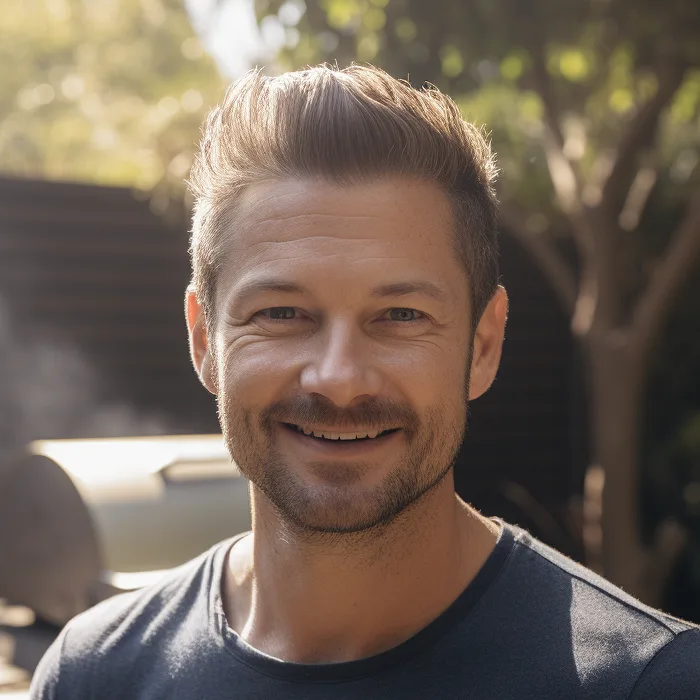 I have been smoking and grilling meat from an early age and enjoy sharing my knowledge and expertise through the hundreds of articles I have written about BBQ. I hope to make everyone's BBQ journey that little bit easier.