Washington city has many iconic attractions such as the Capitol, White House, and the Supreme Court. The city is evergreen and in the summer season is bustling with tourists.
The city is full of life, with its historical landmarks, art museums, beautiful spots to enjoy the scenic beauty, and is the hub of delicious food.
So if you want to enjoy American BBQ in Washington, here is a list of top 10 BBQ places in Washington where you can find mouth-watering BBQ.
Best BBQ in Washington
Country Boy's BBQ
Country Boy's BBQ is the favorite BBQ restaurant of most locals who live in the
The Country Boy'sBBQ is famous for serving spicy ribs, brisket, and pulled pork along with delicious and comforting sides.
Their lemonade is the perfect combination with spicy and tender BBQ.
They offer free unlimited refills on their handmade lemonade. The cornbread and ribbon fries are also a must-try.
The ribbon fries are thin and crispy, they come in a large basket that lasts for a while.
400 Aplets Way, Cashmere, WA 98815, United States
Monday – Thursday, 11 AM – 7 PM, Friday – Saturday, 11 AM – 8 PM
+1 509-782-7427
Moose Creek Bbq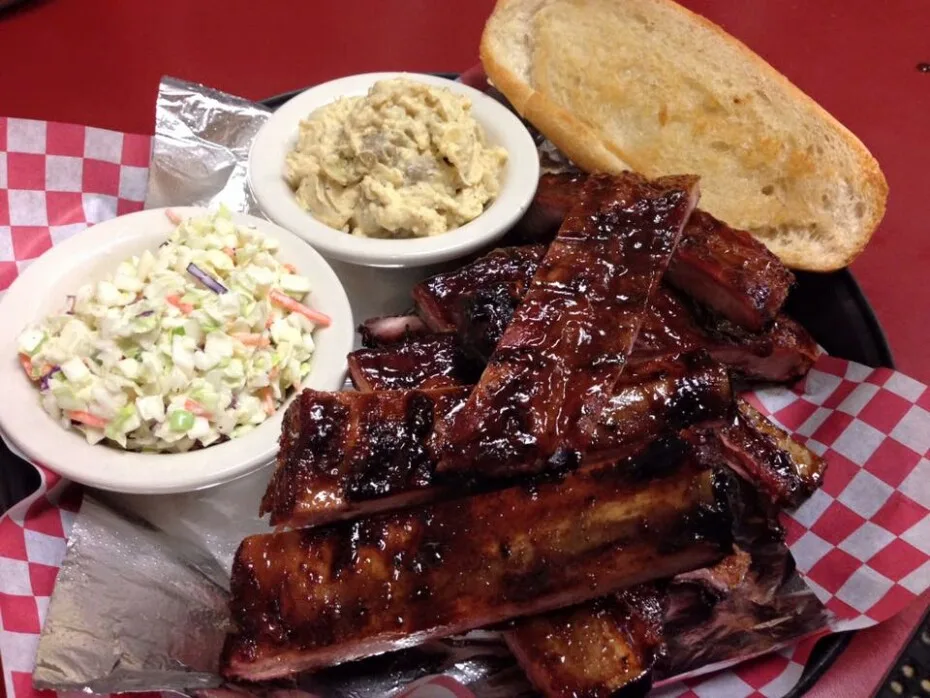 Moose Creek BBQ is a rustic eatery in Arlington, Washington, that offers the juiciest slow-smoked BBQ and BBQ sandwiches in huge portions.
Other than their exquisite BBQ, the corn chowder and macaroni salad are heavenly.
If you cannot decide on one BBQ meat, you can order their three-meat sampler that is served with coleslaw, cornbread, and 2 sauces that taste amazing.
They offer large portions, and the food you order for two-person is more than enough for three, so you are likely to take some leftovers home.
Everything is prepared fresh and in-house.
3617 172nd St NE Ste 5, Arlington, WA 98223, United States
Monday – Thursday and Sunday, 11 AM -7 PM. Friday – Saturday, 11 AM -8 PM.
+1 360-651-2523
Kelly's Bbq and Catering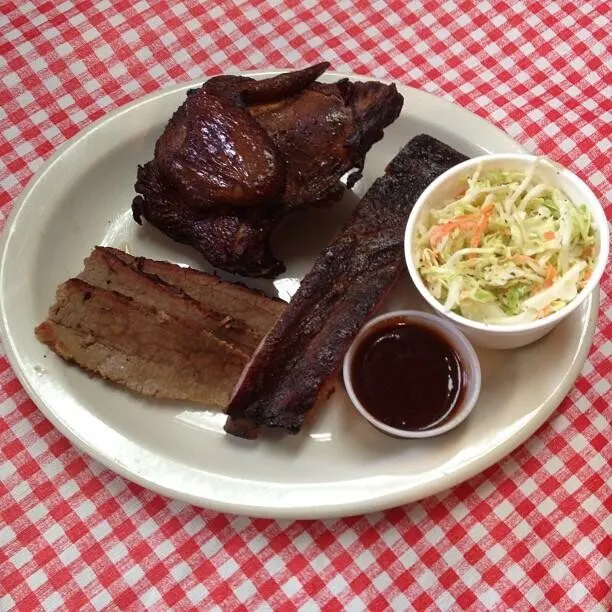 Kelly's BBQ and Catering serves delicious pulled pork, smoked brisket, and beef ribs.
At Kelly's, mac and cheese, cowboy beans, and potato salad are the perfect sides to enjoy sitting outdoor.
The ambiance of the restaurant is very soothing, you can hear the birds chirping in the early afternoon hours, and the overall experience is magnificent.
805 W Division St, Mt Vernon, WA 98273, United States
Monday – Friday, 11 AM – 6 PM, Closed on the weekends
+1 360-336-2864
Sweetwood Bbq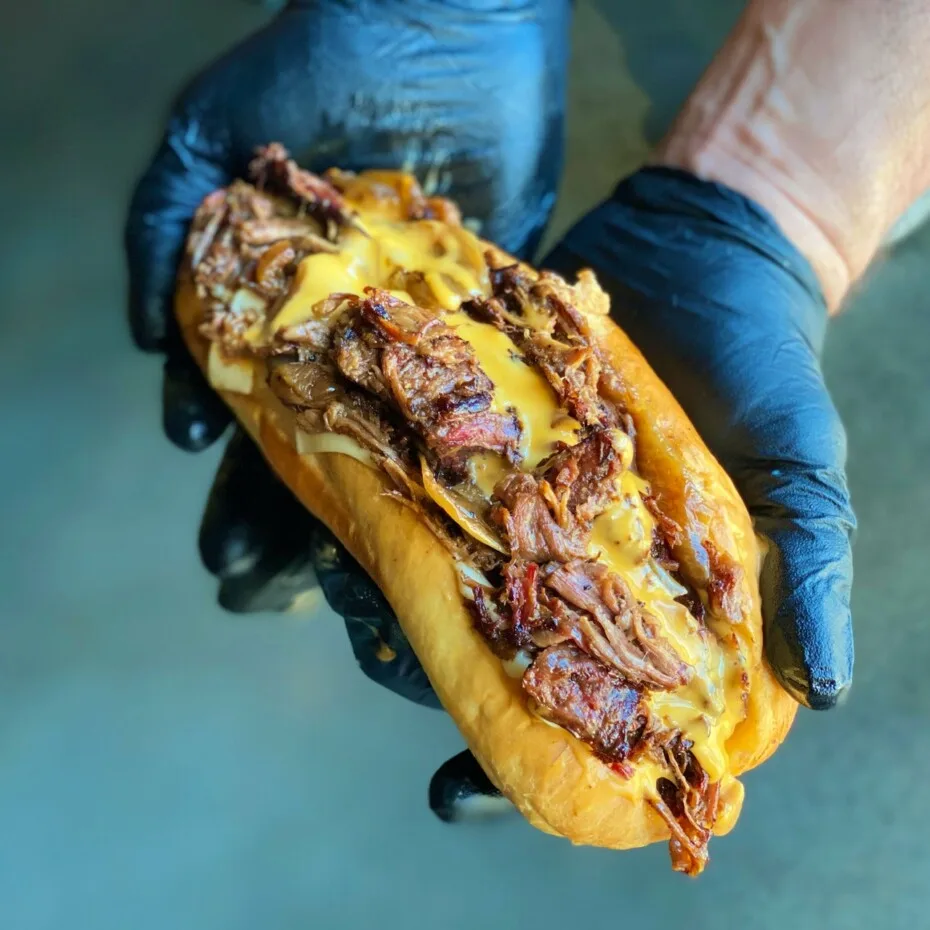 At SweetwoodBBQ, everything comes in large portions.
The Texas-style BBQ served in Sweetwood is flavorful and has the right texture and crisp on the outside, and the inside of the meat is juicy and soft.
The Sriracha ribs just melt in your mouth and are a must-try with southwest salad. The poutine fries, cornbread, sampler, and fiesta salad are delicious.
The atmosphere during dinner time is romantic and perfect for a memorable dinner night. The staff is also polite and attentive.
905 N Wenatchee Ave, Wenatchee, WA 98801, United States
Tuesday – Friday, 3 PM – 8 PM. Saturday, 11 AM – 9 PM
+1 509-888-4557
Ranch House Bbq and Steakhouse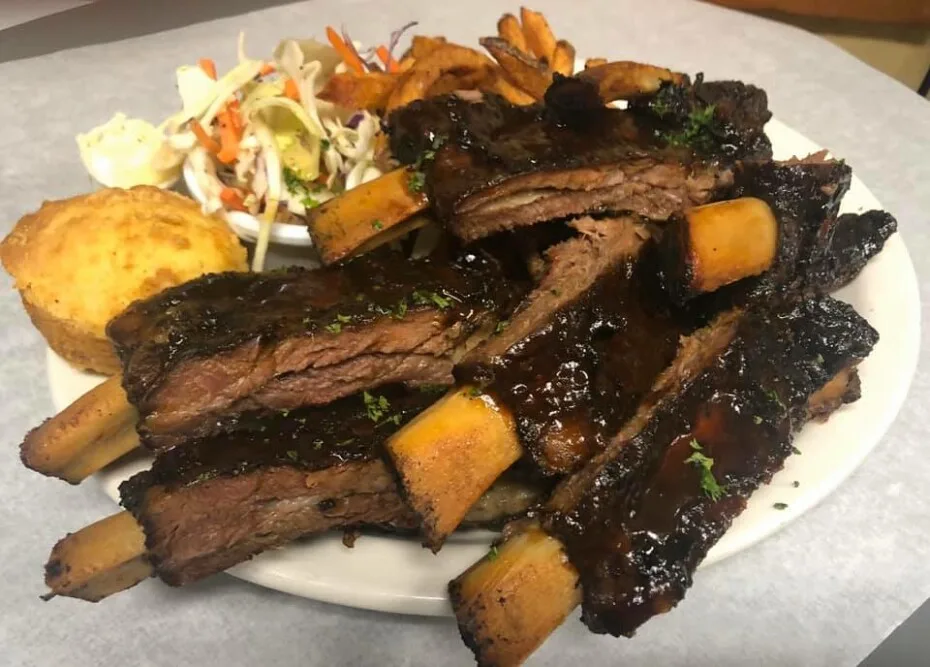 The Ranch House BBQ and Steakhouse is a bustling establishment right off the highway serving slow-smoked meats and several tempting sides.
If you have kids with you, you can ask for paper and crayons to keep them busy. The outdoor patio seating is comfortable, and the atmosphere is serene.
The indoor seating is also equally comfortable and interesting.
If you look up at the ceiling, you can notice the car license plates décor, and there is a truckload of trophies, the steakhouse has won, on the walls.
The smoked brisket is always cooked to perfection, and garlic fries on the side with sweet and spicy sauce taste extraordinary.
The ambiance, food, and staff make the whole experience lovable.
10841 Kennedy Creek Rd SW, Olympia, WA 98512, United States
Wednesday – Sunday, 11 AM – 8 PM
+1 360-866-8704
Porter's Real Bbq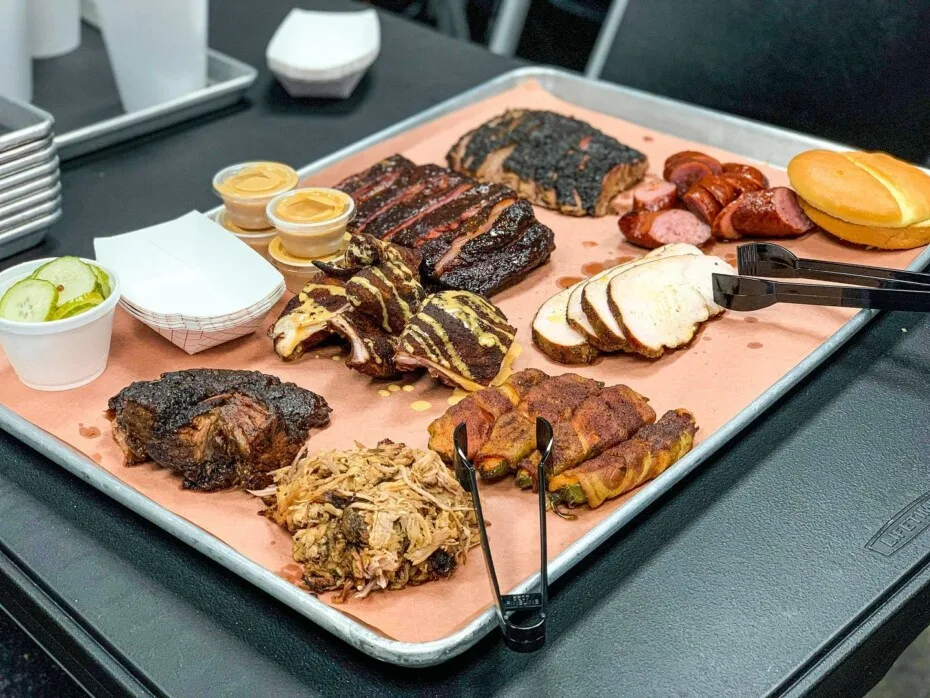 Porter's Real BBQ is a family-owned BBQ restaurant in Richland, Washington, that has been serving slow-cooked BBQ since 2014.
The authentic BBQ meats are cooked for 14 hours on low flames that give meat its unique flavor and melt-in-your-mouth texture.
Everything served at Porter's is fresh and made in-house.
The customers love the BBQ, gouda mac and cheese, banana pudding, and everything at the molasses bar to pieces.
1092 George Washington Way, Richland, WA 99352, United States
Monday – Thursday and Sunday, 11 AM – 8 PM. Friday and Saturday, 11 AM – 10 PM.
+1 509-942-9590
Danny's Bbq and Catering
Danny's BBQ and Catering is a minimalistic BBQ restaurant in Silverdale, Washington, that serves authentic Texas BBQ, with mouth-watering sides and the most iconic 'Brick sandwich.'
The brick sandwich is made with chopped brisket, mac & cheese, and roasted jalapeño loosely packed inside toasted slices of bread served with coleslaw and pickles.
It's worth heading down there!
11871 Silverdale Way NW, Silverdale, WA 98383, United States
Monday – Sunday,11 AM – 7 PM
+1 360-692-6620
Beach Fire Bbq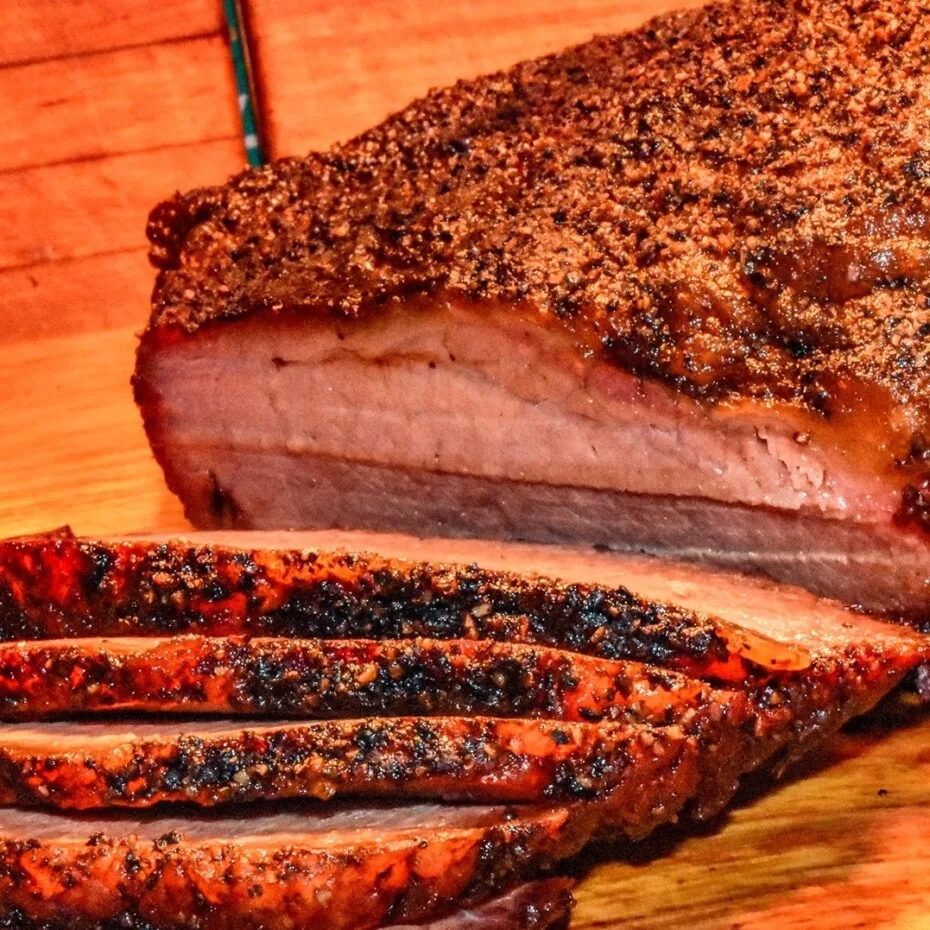 Beach Fire BBQ offers takeaway only. The BBQ ribs are parboiled and wrapped in foil to steam. The outcome is chewy smoked tender ribs that just fall of the bone.
The burnt ends, sausages, and BBQ sandwiches are delicious. When eaten with authentic North Carolina mustard, the flavors will leave your taste buds stunned.
612 Pacific Ave S, Long Beach, WA 98631, United States
Thursday, 11 AM –6 PM. Friday, 11 AM –7 PM. Saturday, 11 AM –7 PM. Sunday, 11 AM –4 PM
+1 360-777-3999
Jeff's Texas Style Bbq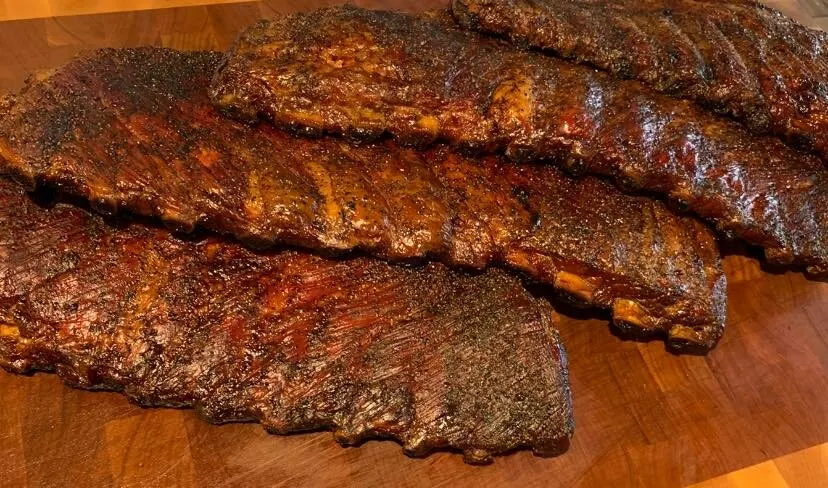 Jeff's Texas Style BBQ is an outdoor seating where you can find the tastiest BBQ at affordable prices.
The brisket chili pulled pork sand, potato salad, Texas-style tomato and beans, and BBQ joints taste exquisite.
The turkey sandwich and enchiladas are some of the best in town. The service is speedy, and they serve everything hot and fresh.
9214 State Ave, Marysville, WA 98270, United States
Friday-Sunday, 11 AM – 7 PM
+1 360-386-9489
Brank's Bbq and Catering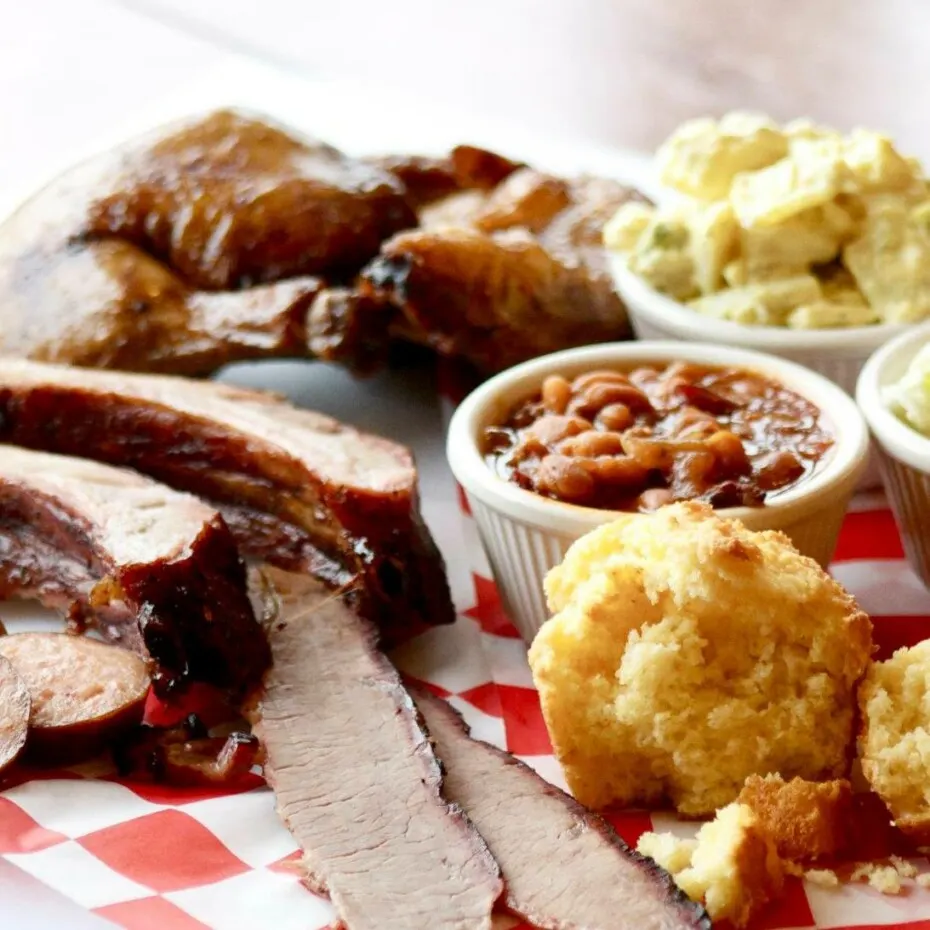 Brank's BBQ is a family-run BBQ spot that sells wood-smoked BBQ meats with handcrafted sizzling sauces and special weekly buffets.
The St. Louise style ribs, tri-tip plate, pork loins, cowboy beans, and corn muffins are a must-try.
13701 24th St E A1, Sumner, WA 98390, United States
Monday – Thursday, 11 AM – 7 PM, Friday – Saturday, 11 AM – 8 PM.
+1 253-891-1789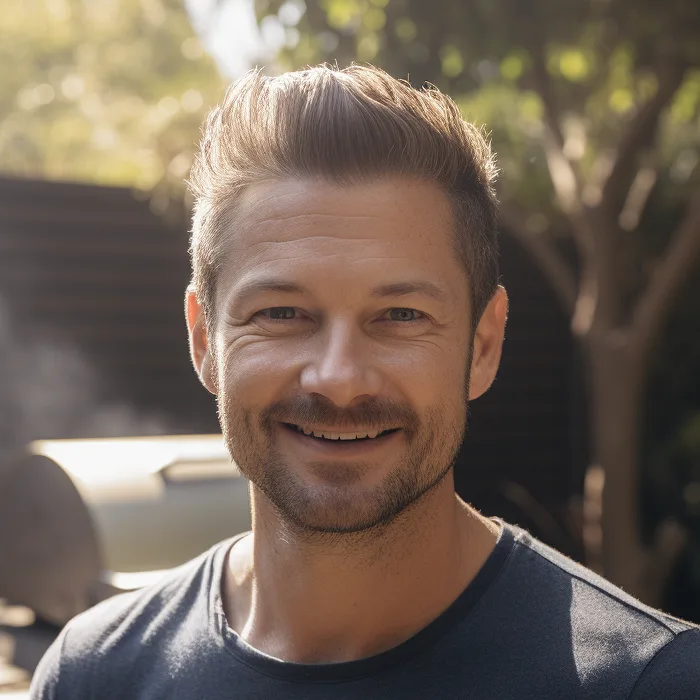 I have been smoking and grilling meat from an early age and enjoy sharing my knowledge and expertise through the hundreds of articles I have written about BBQ. I hope to make everyone's BBQ journey that little bit easier.