A cute little city situated in western Alabama, Tuscaloosa is the home place for Alabama's crimson tide football team.
Being a BBQ lover in this city can make you go crazy because of how many BBQ restaurants are actively running here in this small place.
But to feast at the best, that's a whole different story. Here are the 5 best BBQ restaurants in Tuscaloosa you should try.
Best BBQ in Tuscaloosa
Dreamland BBQ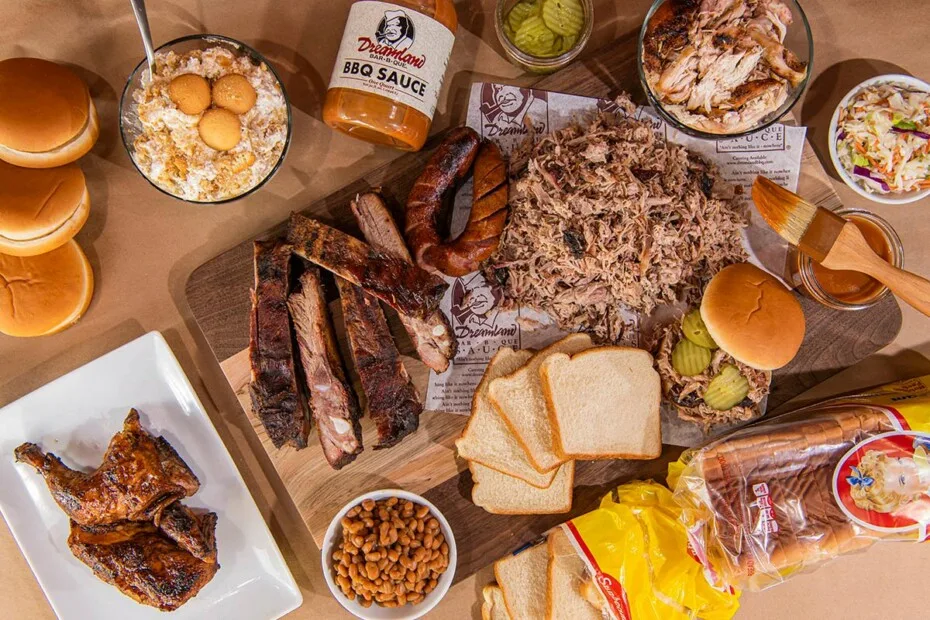 Dreamland BBQ is a flagship restaurant which means it is cheap. But keeping their prices down doesn't mean they don't have good quality. It's completely the opposite of that!
Dreamland BBQ has some of the best ribs you'll ever come across. Tender fall off the bone with the right kind of spice and sauce, ribs can be ordered in a full slab, half slab, and even in a sandwich.
Portions here are massive, and you can even order sides in a pint or quart, how about that?!
5535 15th Ave E, Tuscaloosa, AL 35405-6816
+1 205 758 8135
Monday – Sunday, 11:00 AM – 9:00 PM
Archibald & Woodrow's Barbecue
Archibald& Woodrow's Barbecue is an award-winning BBQ restaurant in Tuscaloosa.
They have been gaining recognition since the 1960s and know how to cook BBQ with a hint of nostalgia, taking you back to the good ol' family BBQ session days.
With fresh ingredients, amazing tasting sauce, and a variety of dishes to choose from, you won't regret giving them a visit.
4215 Greensboro Ave, Tuscaloosa, AL 35405-3678
+1 2053314858
Sunday, 11:00 AM – 6:00 PM. Monday – Thursday, 10:00 AM – 9:00 PM. Friday and Saturday, 10:00 AM – 10:00 PM.
Full Moon BBQ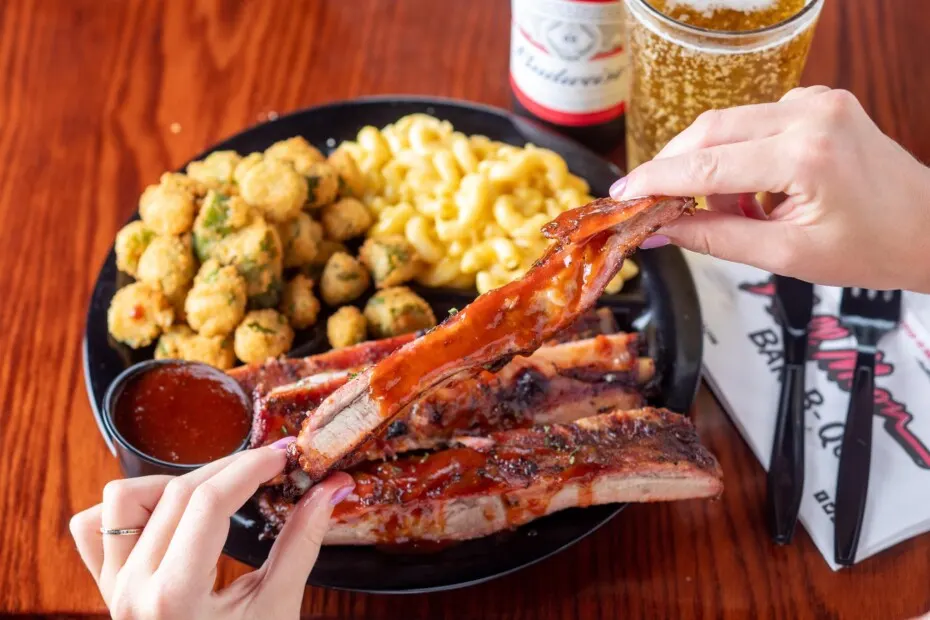 Full Moon BBQ is a chain of BBQ restaurants across the state and one of the local's favorites here in Tuscaloosa.
Dubbed as the best little pork house, Full Moon Barbecue has amazing BBQ starters, including deviled eggs, riblets, and more.
However, the star of the show is their juicy, succulent meaty BBQ rubbed in their special spices and mopped with secret sauces.
It'll have your taste buds dancing in no time. And if you're wanting to replicate the BBQ at home, there is a starter kit that includes the rubs, sauces, and marinades to get you started.
1434 McFarland Blvd E, Tuscaloosa, AL 35404-5807
+1 2053663555
Sunday – Thursday, 11:00 AM – 9:00 PM. Friday and Saturday. 10:00 AM – 10:00 PM.
Jim 'n Nick's Barbecue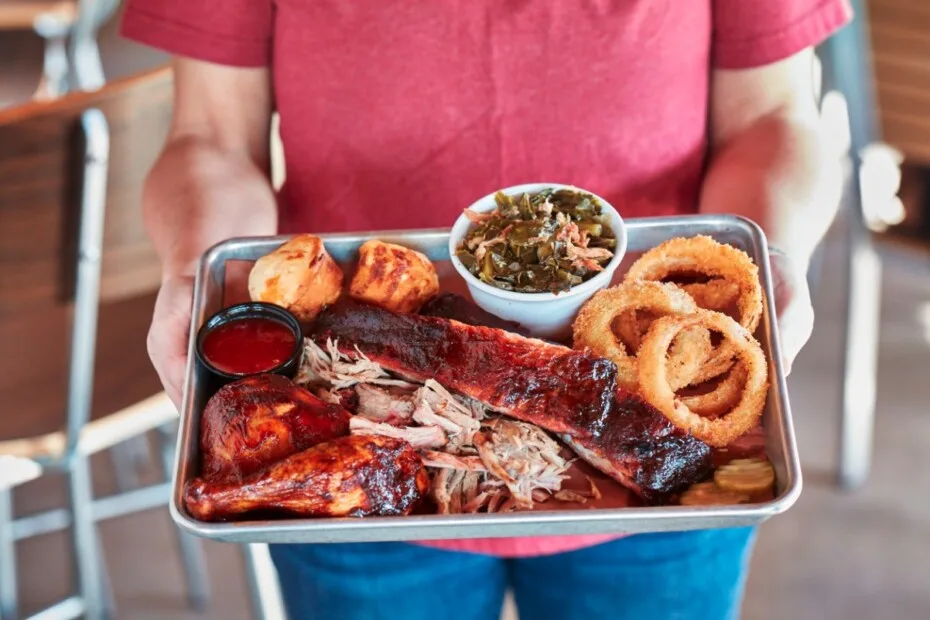 Looking for slow-smoked southern goodness? Look no further as Jim 'N Nick's Barbecue is a huge player in the local BBQ scene.
Everything here is made from scratch, and the recipes are all traditional.
Meats are smoked low over hickory wood, and their secret family sauces just take BBQ to a whole new level.
Choose between brisket dinner, BBQ chicken, or the spare rib dinner, you'll keep wanting more.
305 21st Avenue, Tuscaloosa, AL 35401
+1 2054692060
Sunday – Thursday, 11:00 AM – 8:30 PM. Friday and Saturday, 11:00 AM – 9:30 PM.
Hoo's Q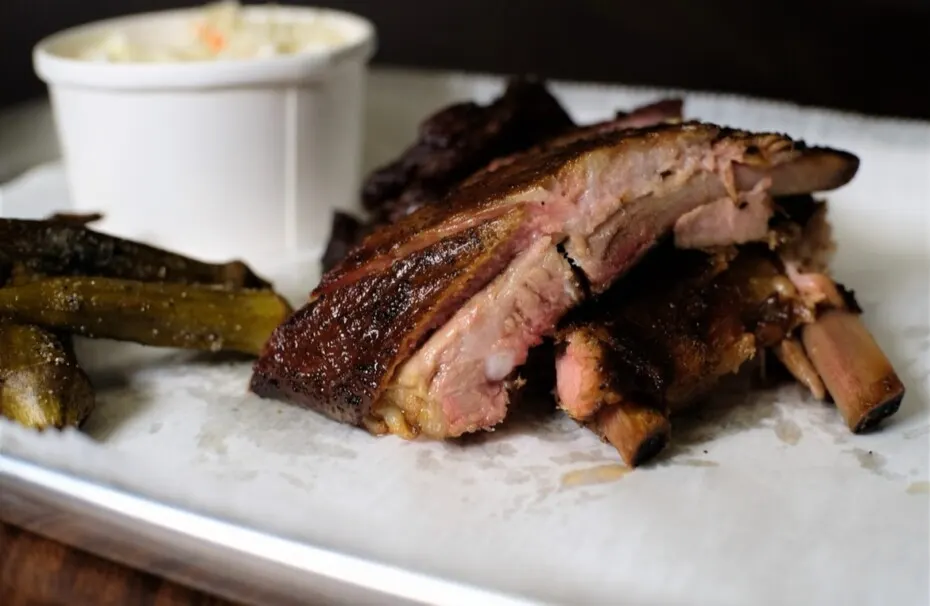 Looking for the best ribs in town? Hoo's Q is a cute little BBQ space where you can taste one of the best and most succulent meats in your life. You get large portions at very affordable prices.
Besides BBQ meat, you get succulent wings that come in lemon pepper, buffalo, smoked, and Hoo's your daddy flavors.
The location is fantastic for family and friends too! They have managed to maintain a good customer satisfaction atmosphere in the restaurant, which attracts everyone.
Don't forget to wrap the meal up with some deliciously decadent banana pudding!
101 15th St E, Tuscaloosa, AL 35401-3633
+1 2053456400
Sunday – Wednesday, 10:00 AM – 3:00 PM. Thursday – Saturday, 10:30 AM – 9:00 PM.
You might also be interested in: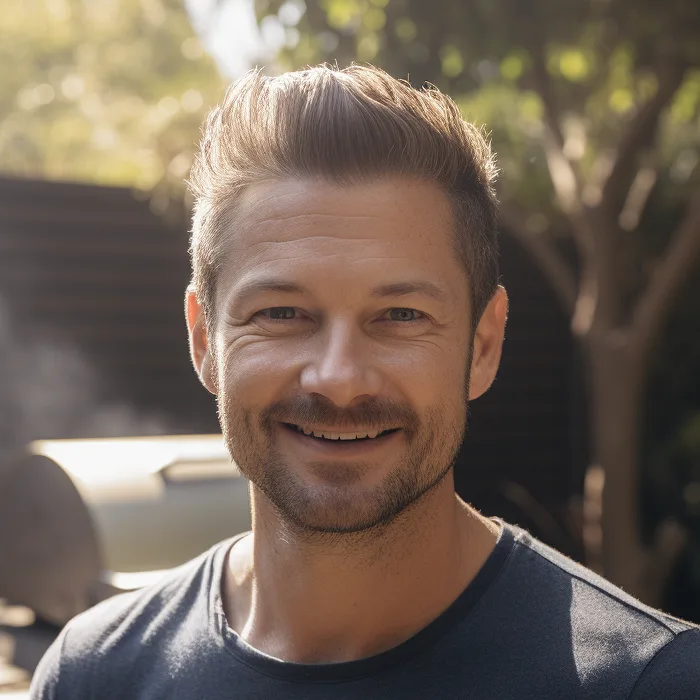 I have been smoking and grilling meat from an early age and enjoy sharing my knowledge and expertise through the hundreds of articles I have written about BBQ. I hope to make everyone's BBQ journey that little bit easier.