Alabama is known for a lot of things, and one of them is the delicious BBQ. Southern hospitality is very famous, and it can be seen at the eateries in the state.
The Lane cake and Banana pudding are iconic desserts. The lane cake made with layers of bourbon and coconut pecan icing was first invented in Alabama.
The food in Alabama is amazing, and there are plenty of delicious dishes you can eat if you are visiting Alabama.
To help you find the best BBQ, here is our list of the top 10 best BBQ in Alabama.
Best BBQ in Alabama
Heards BBQ and Soul Food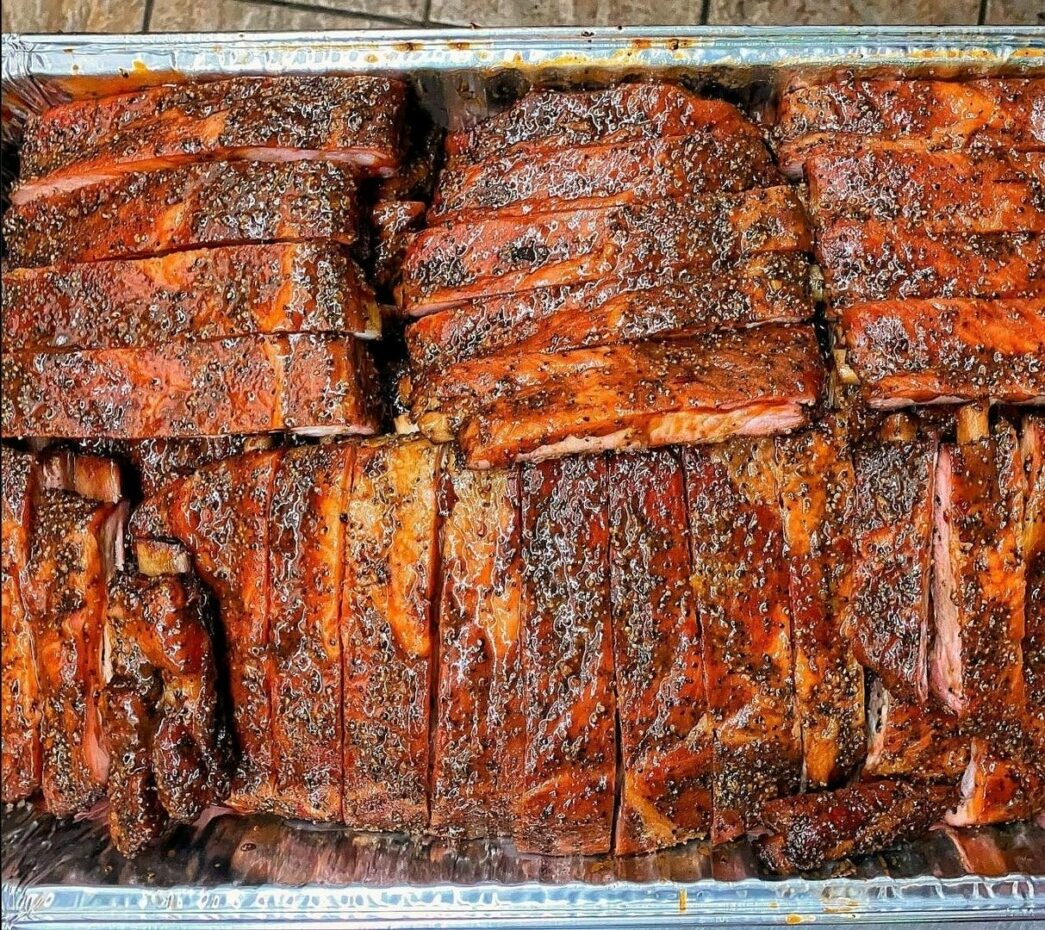 Heards BBQ and Soul Food have one of the best BBQs served with fresh sides in Alabama. The signature BBQ hamburger and taco hamburger are plain out amazing.
They have plenty of side options too.
The Smokey crab legs are out of this world. The portions are very large, and the prices are also reasonable.
The service is very friendly. It's a great place to get your quick BBQ fix with friends and family.
8341 AL-22, Maplesville, AL 36750, United States
Wednesday, 11 AM –4 PM. Thursday, 11 AM –7 PM, Friday, 11 AM –7 PM. Saturday, 11 AM –4 PM. Sunday, 12:30 PM –3:30 PM
+1 3345436856
Lil Smokey's BBQ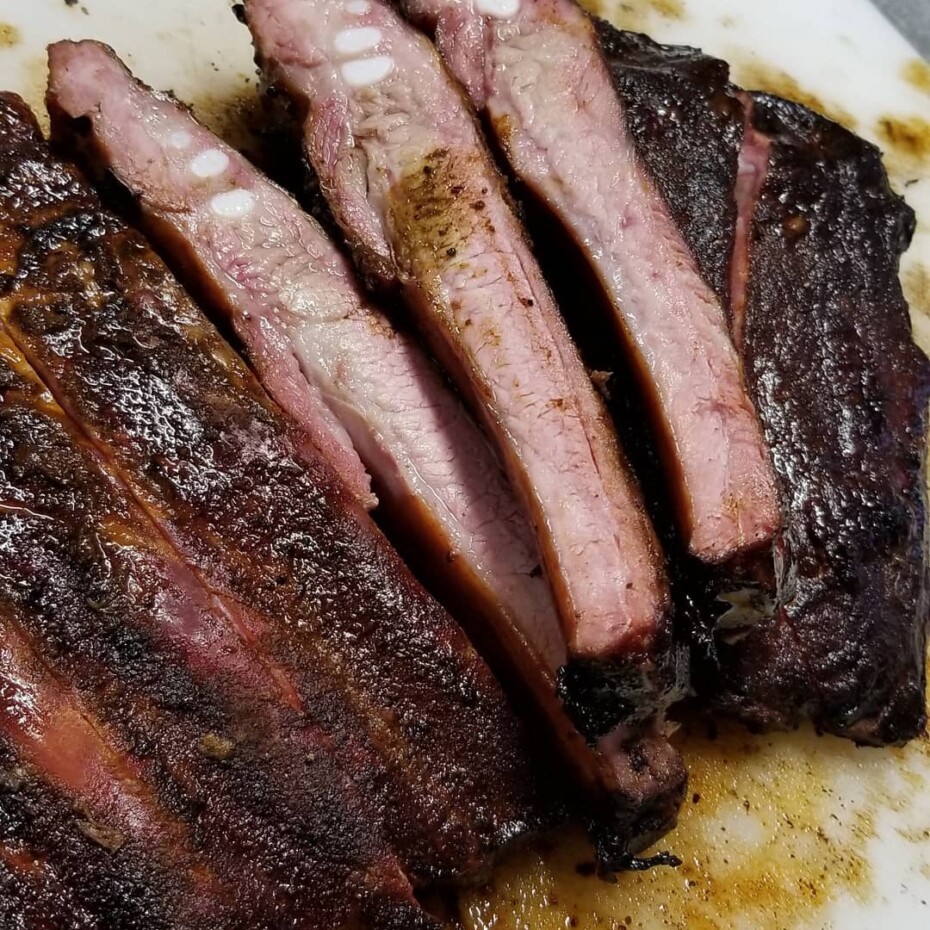 Lil Smokey's BBQ serves fine chopped BBQ pork with no fat or gristle. The pitmaster at Lil Smokey's BBQ is passionate about BBQ, and you can tell from the taste of BBQ.
The coleslaw and other sides, as well as desserts, are amazing. Everything on the menu is delicious. If you are coming to the lake area, do visit this place.
It is family-friendly and very casual. Perfect for spending some quality time.
8678 AL-50, Dadeville, AL 36853, United States
Wednesday – Saturday, 11 AM –6 PM
+1 3345303959
Saw's BBQ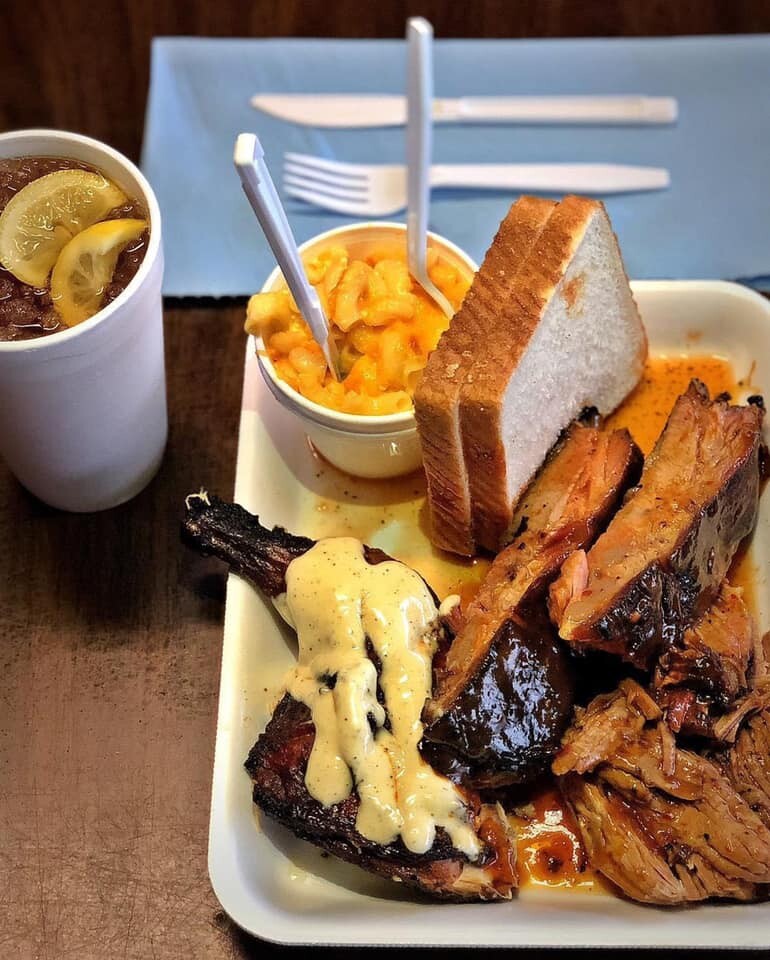 Saw's BBQ serves smoked chicken and pulled pork star in a snug barbecue joint that is packed with signs & sports mementos that adorn the walls.
It is just off Oxmoor Road when you are driving from NYC to New Orleans.
The serving sizes are huge, and the food is delicious. The meat is tender and flavorful. It is served with freshly prepared sides, and the tantalizing homemade sauces are to die for.
1008 Oxmoor Rd, Homewood, AL 35209, United States
Monday – Saturday, 11 AM –8 PM
+1 2058791937
L.A. Barbeque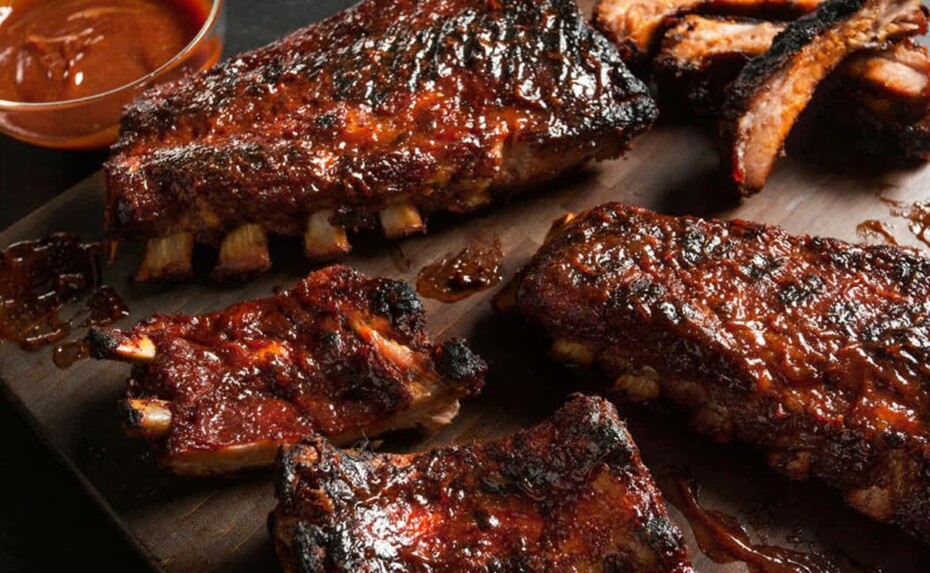 L.A. Barbeque is a mom-&-pop BBQ joint with a counter that turns out smoked meats with signature rubs and homemade sauces. It tastes exactly like L.A BBQ in Los Angeles.
The Smokey meat and sauces are wonderful. The pulled pork, baked beans, potato salad, and other sides are mouth-watering.
The peach cobbler and chocolate pie are decadent and are a must-try whenever you come here.
603 AL-59, Summerdale, AL 36580, United States
Monday – Saturday, 10:30 AM – 7 PM
+1 2519478722
Top Hat Barbecue
Top Hat Barbecue is a rustic BBQ joint that whips up pit-smoked meat and American comfort fare in a roomy space that has an astounding vintage vibe.
The restaurant has been around for more than 40 years. The food and the service are commendable.
The sauces are fabulous, and once you have them, you want to take them home with you. The BBQ has all the right flavors and spices.
For all social media fanatics, it's a great spot for some nice clicks too!
8725 US-31, Hayden, AL 35079, United States
Wednesday – Sunday, 10 AM –8 PM
+1 2563529919
Big Bob Gibson Bar-B-Q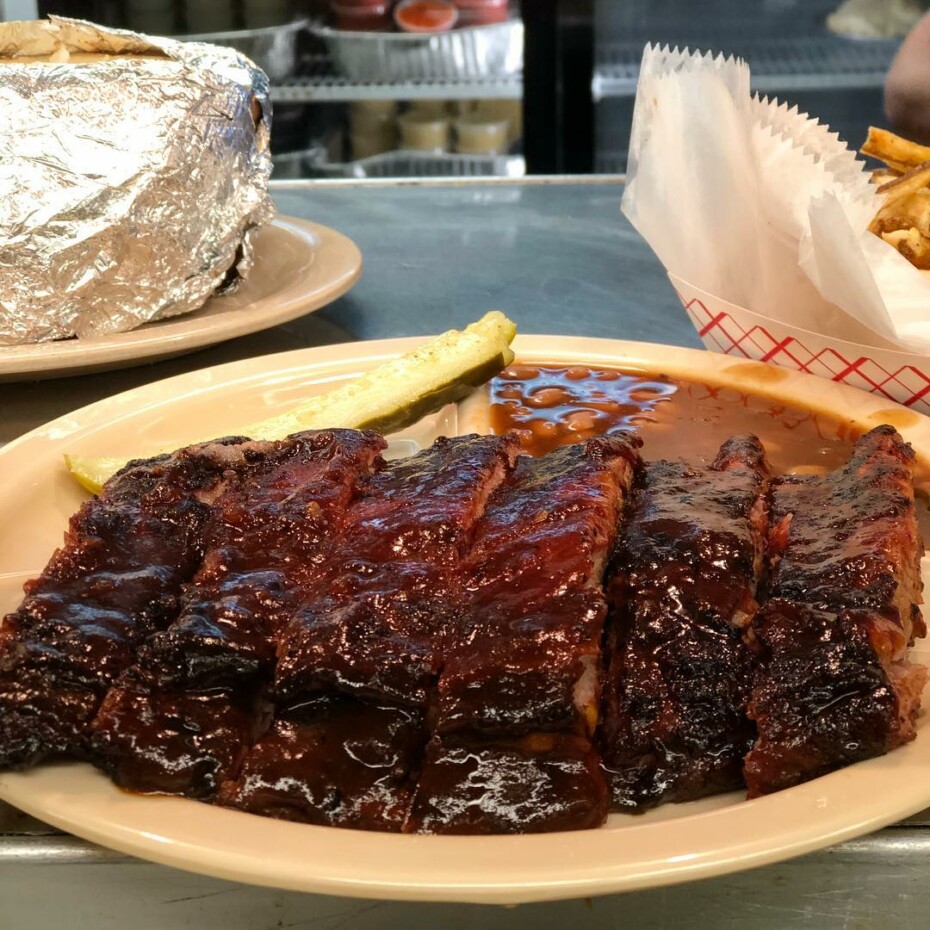 Big Bob Gibson Bar-B-Q is a casual barbecue spot turning out down-home eats and a specialty white sauce in wood-paneled digs.
The place is near a church and a great stop for Sunday evenings.
The staff is wonderful, and they bring out food very fast. The Pit room feast and sampler are delicious.
The habanero sauce is sweet and sour, it tastes yummy and hits the right spot. The services are exceptional, and there is nothing that you'll want to change about this restaurant.
1715 6th Ave SE, Decatur, AL 35601, United States
Monday – Sunday, 9:30 AM –8:30 PM
+1 2563506969
Dreamland BBQ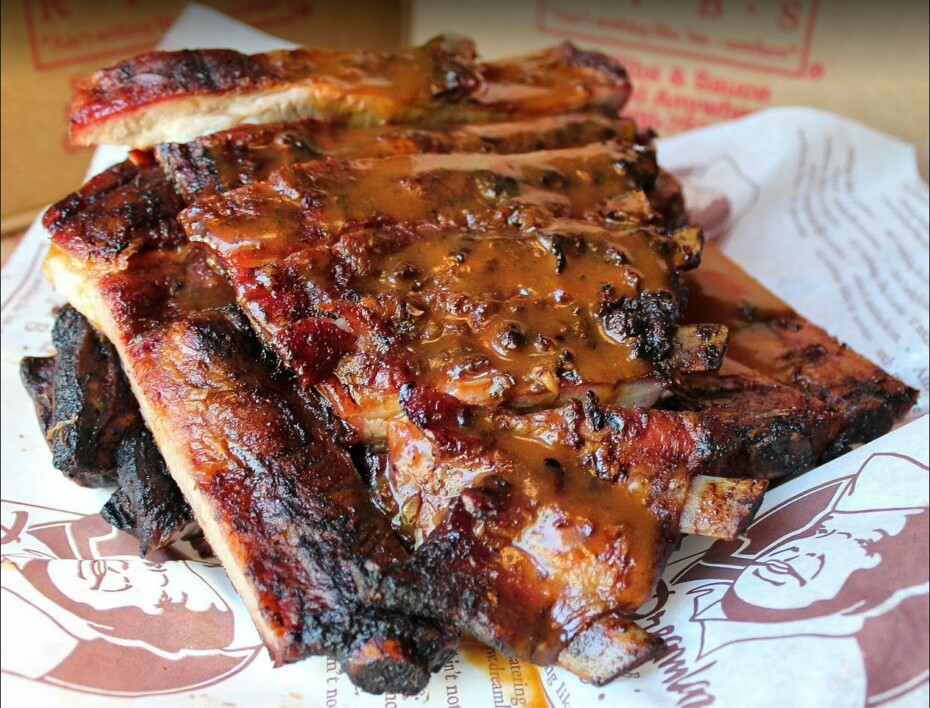 Dreamland BBQ is a local BBQ chain dishing out hickory-fired ribs, plates, and sandwiches, with chicken wings and comfort sides.
The wait staff is very knowledgeable, and they help you select from the menu.
The Tips and Chips are amazing. The pork is very tender and moist, just bursting with flavors. The serving portions are also large, and the smell of pork just spreads in the air.
The bread and dipping sauce is lovely and a great accompaniment with the pork meat.
5535 15th Ave E, Tuscaloosa, AL 35405, United States
Monday-Sunday, 11 AM –9 PM
+1 2057588135
Carlile's Barbecue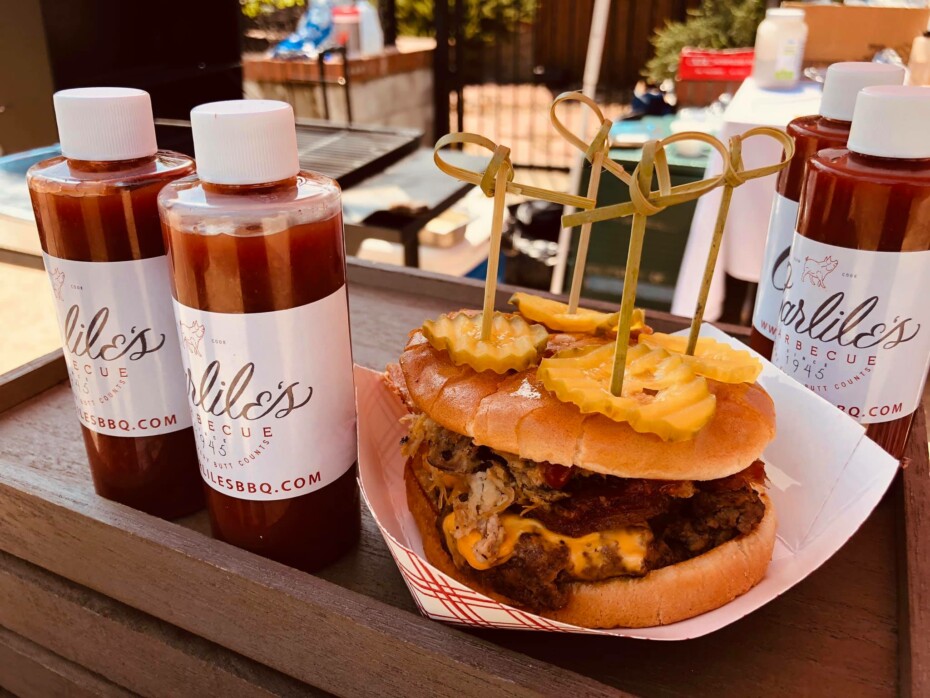 Carlile's Barbecue is a humble, family-run joint serving BBQ plates and sandwiches with Southern sides since 1945.
The food hasn't changed in the years, and the recipe is the same old prepared with love and passion for BBQ.
The Baggett Burger is appetizing with onion rings, BBQ meat, and vegetables. It is crispy, juicy, and saucy.
The peach cobbler is top-notch and a must-try if you have a screaming sweet tooth.
3511 6th Ave S, Birmingham, AL 35222, United States
Monday – Friday, 10:30 AM –3 PM
+1 2052549266
Down South Barbeque
Down South Barbeque is a small shack-style space with a take-out window serving ribs, wings & other BBQ standards at outdoor tables.
The prices are the biggest reason this place is visited by locals often.
The prices are incredibly low, and you get yummy, flavorful BBQ in a huge portion that you can save for the next day.
They are an open very limited number of days, so be sure to check before going. The smokey flavor and aroma that spreads outdoor are amazing.
The restaurant is very casual, and the BBQ meats are addictive.
19891 Co Rd 10, Foley, AL 36535, United States
Wednesday – Friday, 10 AM –6 PM. Saturday, 10 AM –4 PM
+1 251 955 6622
Hog Leg Barbecue
Hog Leg Barbecue is an eatery in Arab that is well-known for the BBQ chicken, smoked sausage smoked ham, and smoked turkey that is slow-smoked to perfection.
They serve the smoked meats with delicious sides, and the banana pudding tastes like grandma's, full of flavor and creaminess.
The environment is great, and you will definitely feel very relaxed eating at Hog Leg Barbecue.
9413 AL-69, Arab, AL 35016, United States
Wednesday – Saturday, 11 AM –8 PM
+1 2567532227
You might also be interested in: